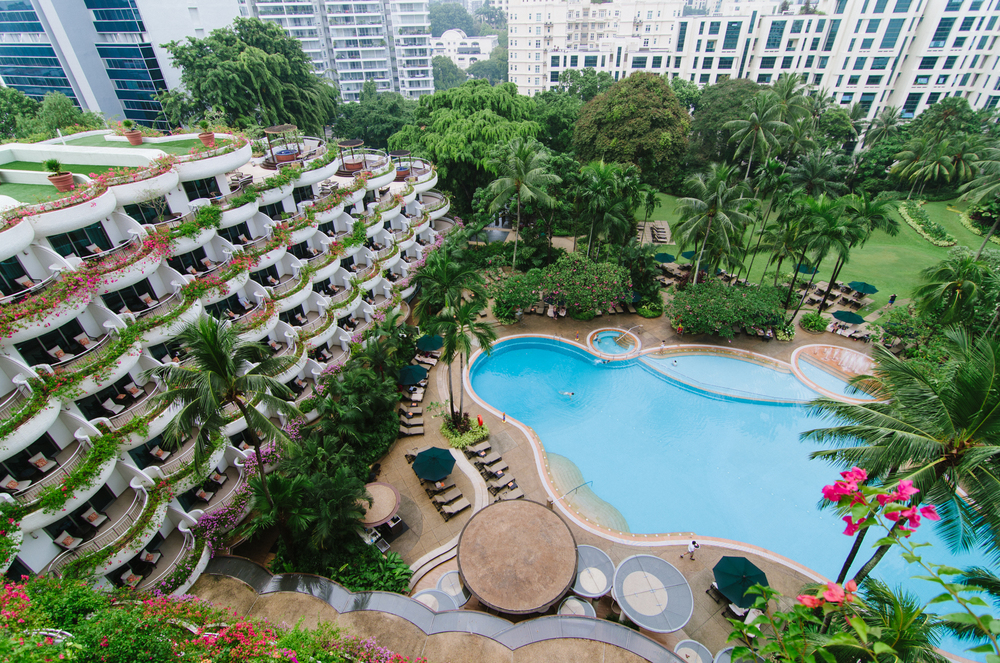 the lux score
94
the lux score explained
Service 9
Rooms 10
Food & Beverage 9
Ambience 9
Attention to Detail 9
Generosity & Value 10
Wow / Hip Factor 9
Facilities 10
Location 9
Fit to Promise 10
Shangri-La Singapore is one of the most luxurious hotels in town and their recently refurbished Tower Wing has just taken the hotel to the whole new level of luxury.
The Lux Traveller checked in for the weekend to see what the fuss is all about.
The air of luxury descends on you the minute you walk in the grand foyer. Roaring high ceilings, sculptures created from flowers and Shangri-La signature scent meets the guests on arrival and the feeling of exclusivity stays with you for the duration of your stay.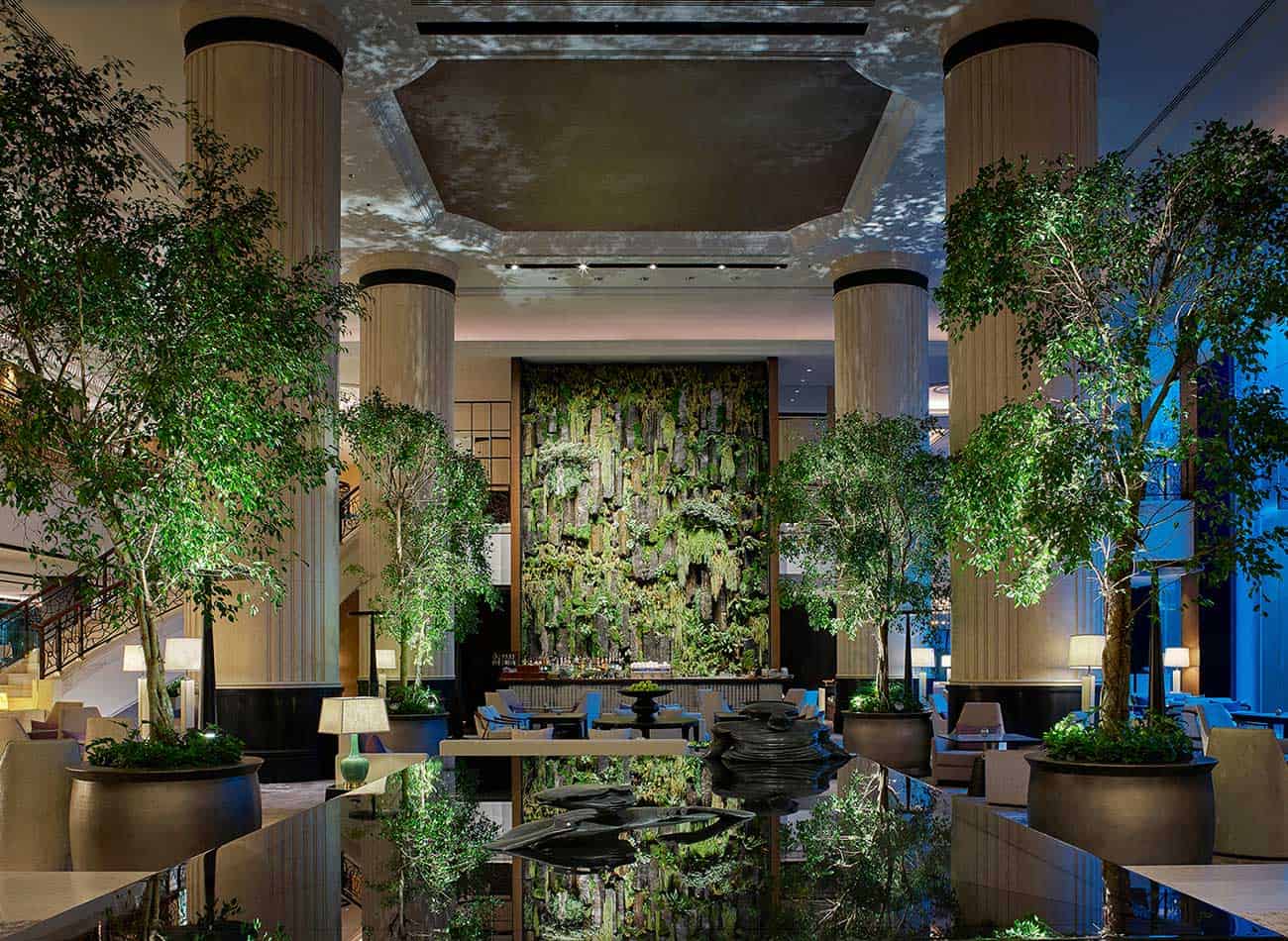 My check-in was seamlessly done in the room; this time I enjoyed a stay in a Tower Wing Grand Premier Room. Even though the room doesn't have a separate lounge room it offers guests a comfortable seating area and a study desk with a wonderful view of the city and Botanical gardens from high above. It also has ample space for luggage (keeps it out of sight) and a small kitchenette. A perfect room for a business or leisure traveller.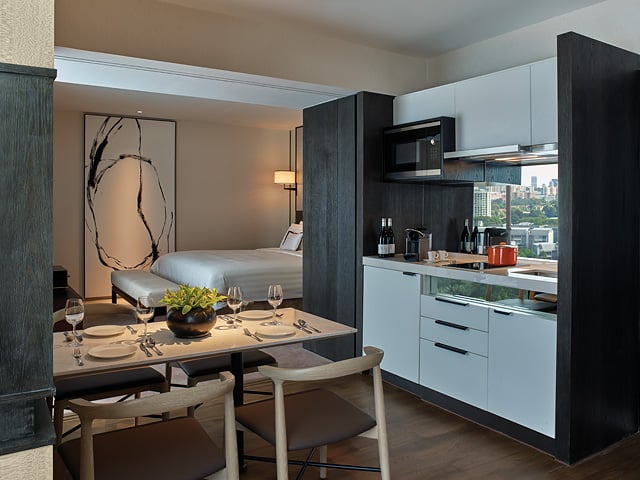 Your stay could also come with little treats, they vary depending on the booking and it could be a box of handmade truffles, tropical fruit or my favourite, La Praire skincare delivered in a beautiful white silk pouch, yours to keep.
Another wonderful benefit of this room is access to the Horizon Club Lounge, an elegant and exclusive space available for premier rooms and suite guests. Lounge, located on level 29 of the Tower Wing boasts beautiful views from every window, sophisticated design and famous Shangri-La bespoke service.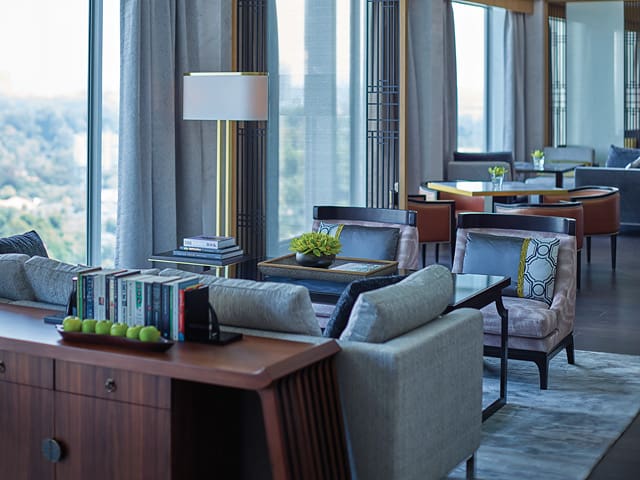 If you love healthy continental breakfast the lounge is a perfect place to start the day in a refined atmosphere with a cup of espresso, a bowl of fresh berries and an omelet. It is very quiet so no one will disturb you, if you are catching up on emails at breakfast.
Lounge serves breakfast, afternoon tea and evening cocktails.
When it comes to dining, Shangri-La offers a choice of eight restaurants, so you won't need to venture out after a busy day of exploring the city or working. My favourite option is NAMI, fine dining Japanese restaurant, offering exceptional chef's menu for those who like a surprise or book the seats at the sushi bar so you could watch the chefs create their magic right in front of you.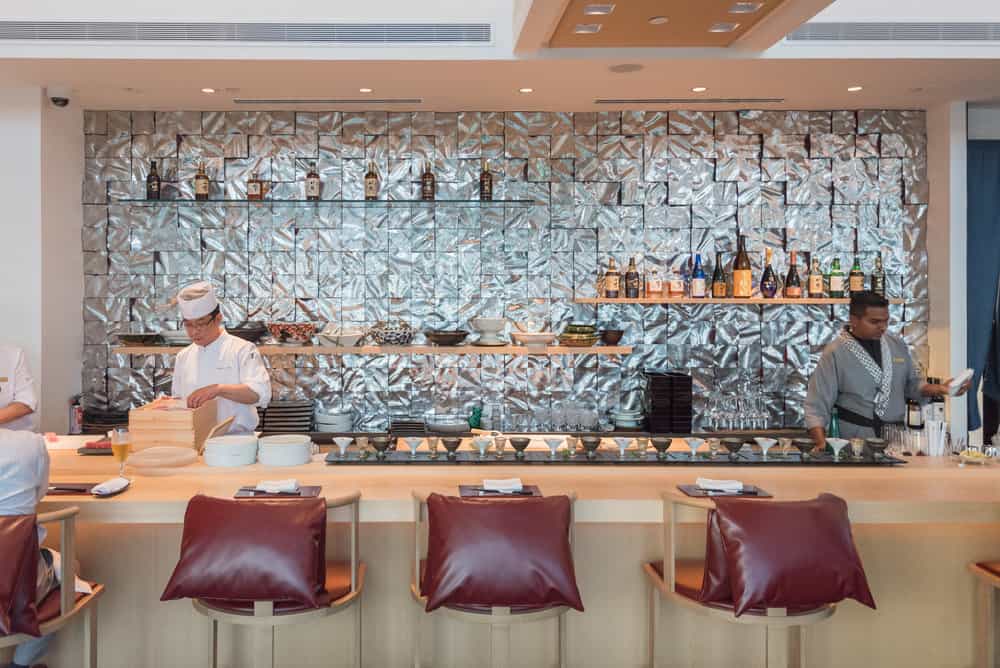 When it comes to relaxation Shangri-La takes it very seriously. Chi Spa is always developing new techniques to indulge their guests with the most luxurious skincare and latest healing techniques.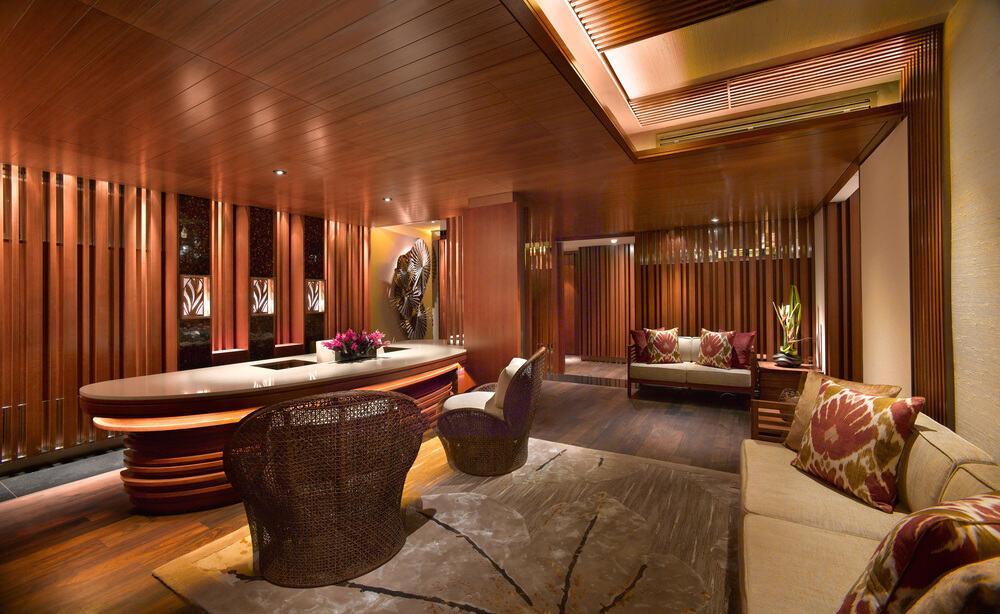 I enjoyed Healing Himalayan Hot Salt Stone massage after a day in the office and felt truly relaxed and ready for a good night sleep by nine pm after the treatment – a perfect finish to a busy day. Salt has a lot of healing qualities and this treatment is designed to help with tight mussels, inflammation or jet leg.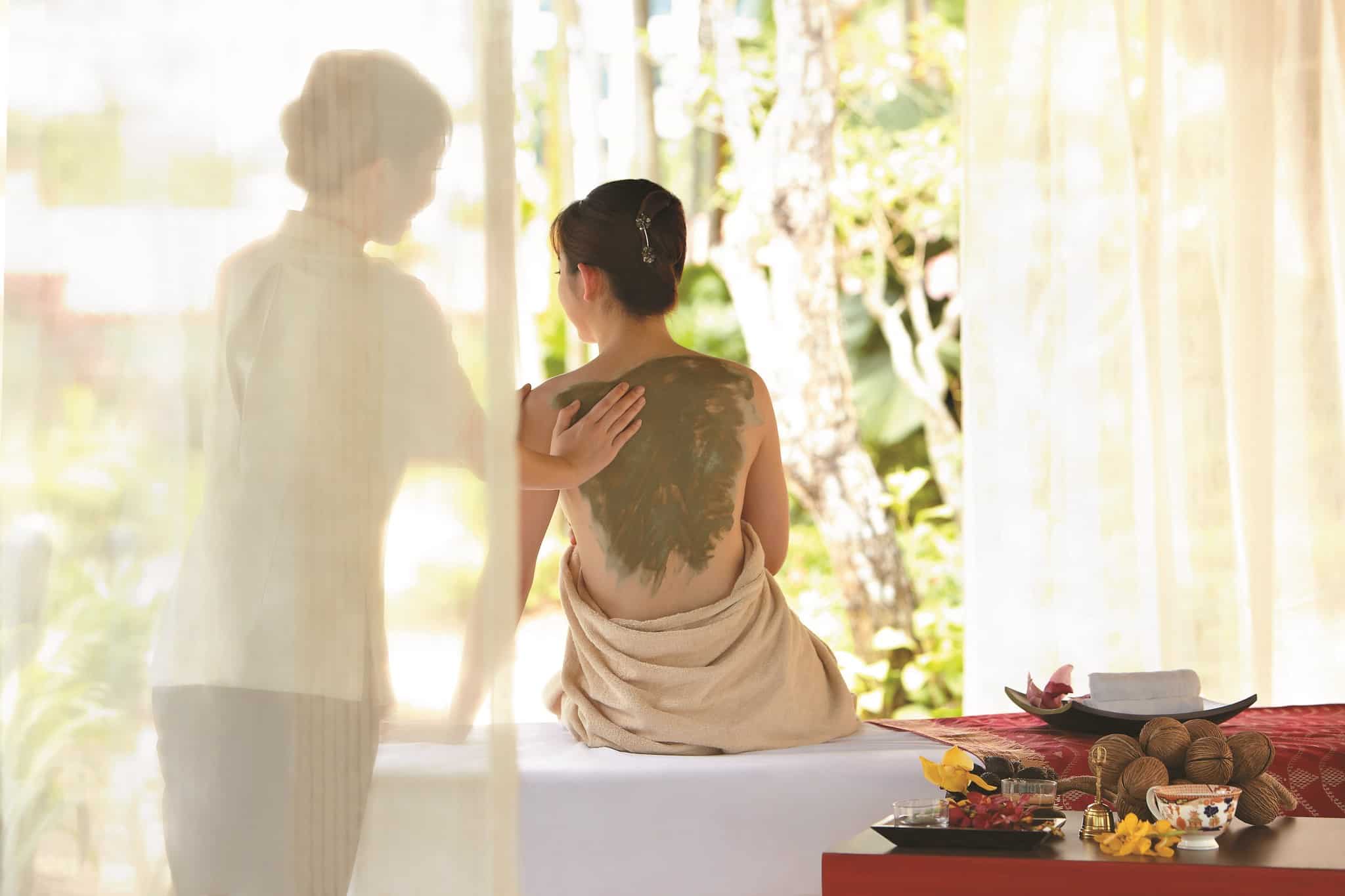 The Lux Traveller Loves
A glass of champagne in the glamorous lobby lounge
New plush Tower Wing rooms
Breakfast in the elegant Club Lounge
Resort pool – sanctuary in the middle of the city
Himalayan Hot Salt Stone Massage
La Praire skincare gift on arrival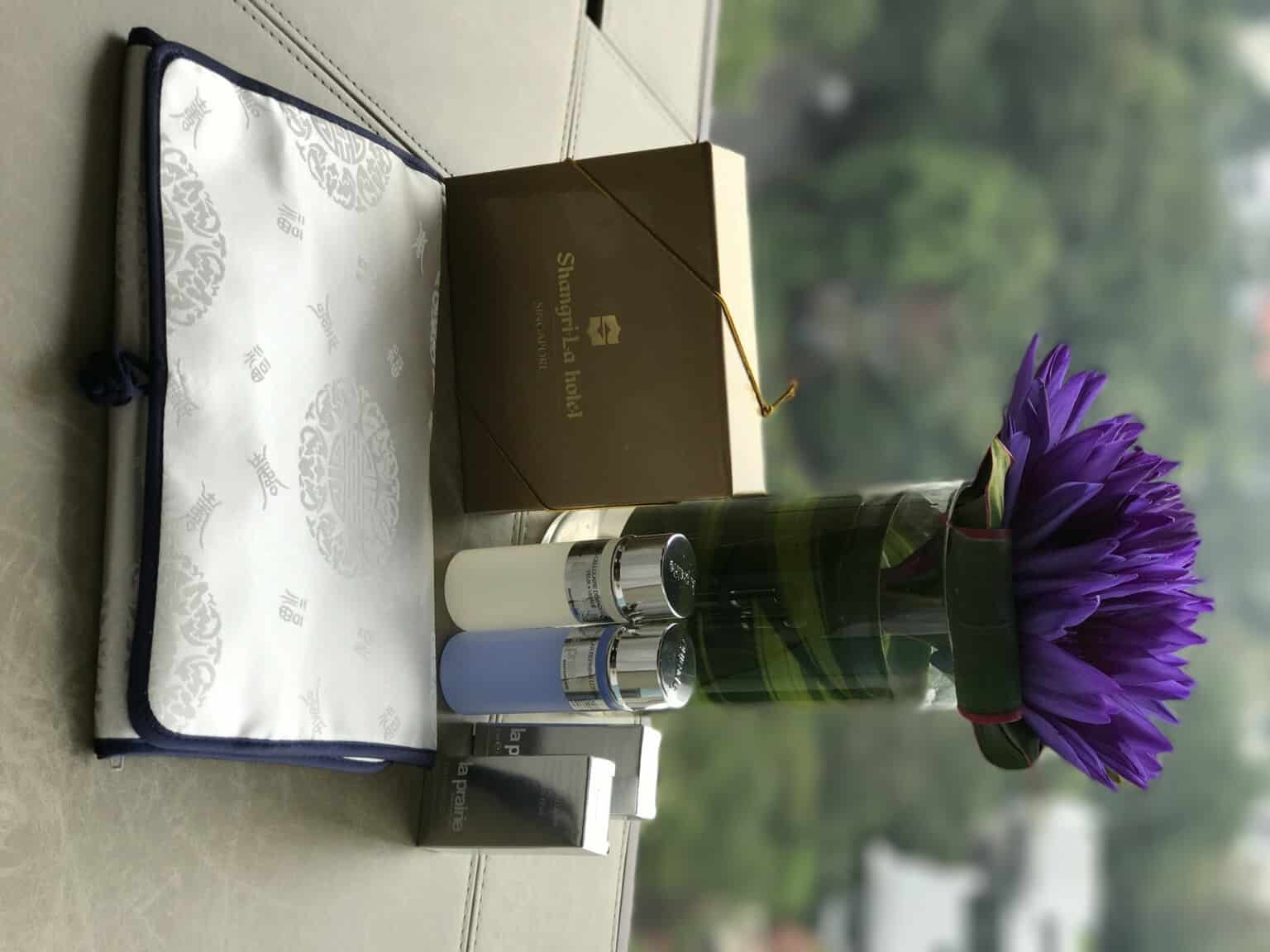 Splitting Hairs
Excellent experience with nothing to fault.
All In All
Excellent business and leisure hotel that is about to get even better with arrival of kids programs and family rooms. Look out for the new, really cool, themed kids rooms, ready for release in December 2017 – a treat for all families visiting Singapore.