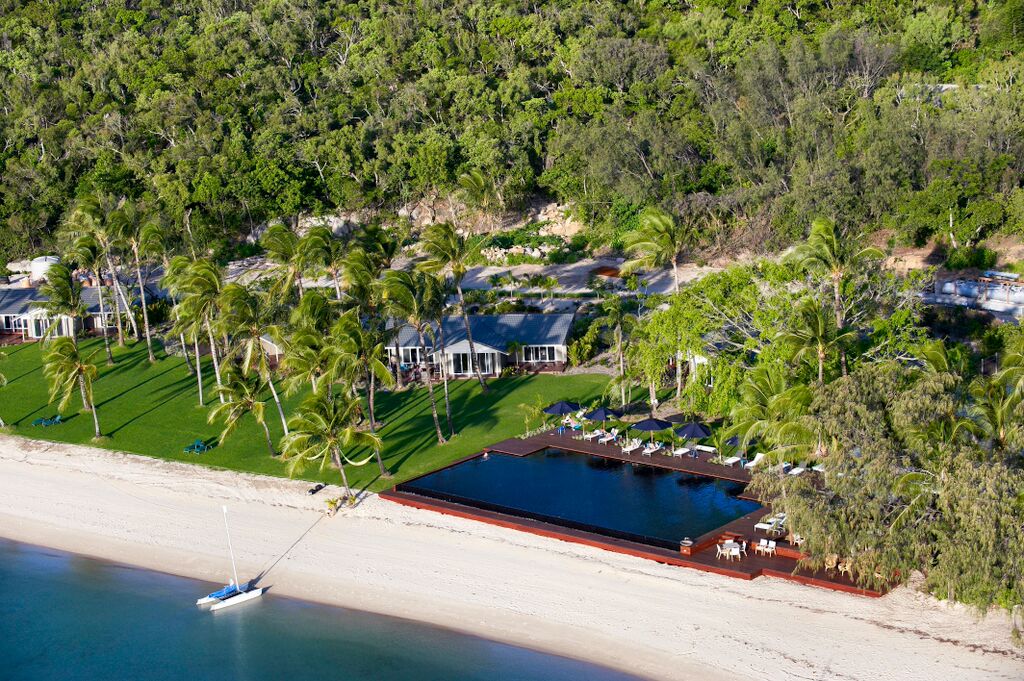 the lux score
95
the lux score explained
Service 10
Rooms 8
Food & Beverage 10
Ambience 10
Attention to Detail 9
Generosity & Value 9
Wow / Hip Factor 10
Facilities 9
Location 10
Fit to Promise 10
Orpheus Island has to be the best island resort in Australia for couples and families. It is one of the very few luxury island resorts in Australia that welcomes children of any age and provides ultimate relaxation and romance for couples.
Orpheus is located south of Cairns in the magical waters of Great Barrier Reef and can be reached only by a helicopter. It is a 30 minute flight from Townsville or 90 minute flight from Cairns. Helicopter is the only option for getting to the island and it is the ultimately glamorous way to arrive.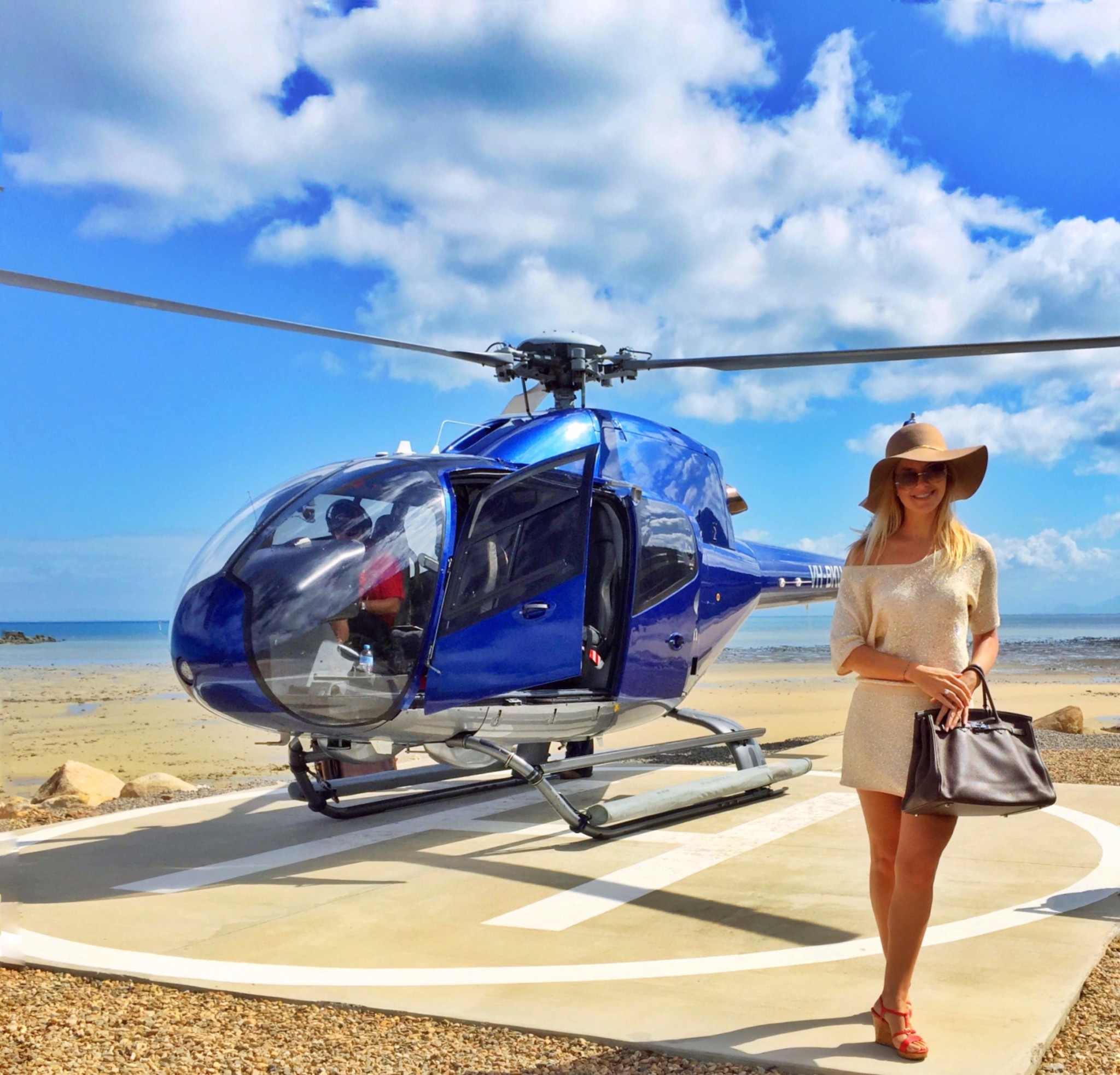 A little about the flight. We caught a helicopter from Cairns and for the whole time on board I was mesmerized by the ever changing and spectacular views of the region. Approximately half of the flight is over land and half over water. Flying over land we saw mangroves, crocodile farm, mountain peaks and waterfalls. Flying over water we spotted a humpback whale frolicking in the sea, Lucinda jetty – the longest jetty in the southern hemisphere and a myriad of tropical islands stretching all the way along the coastline. It is a true scenic flight and well worth the expense.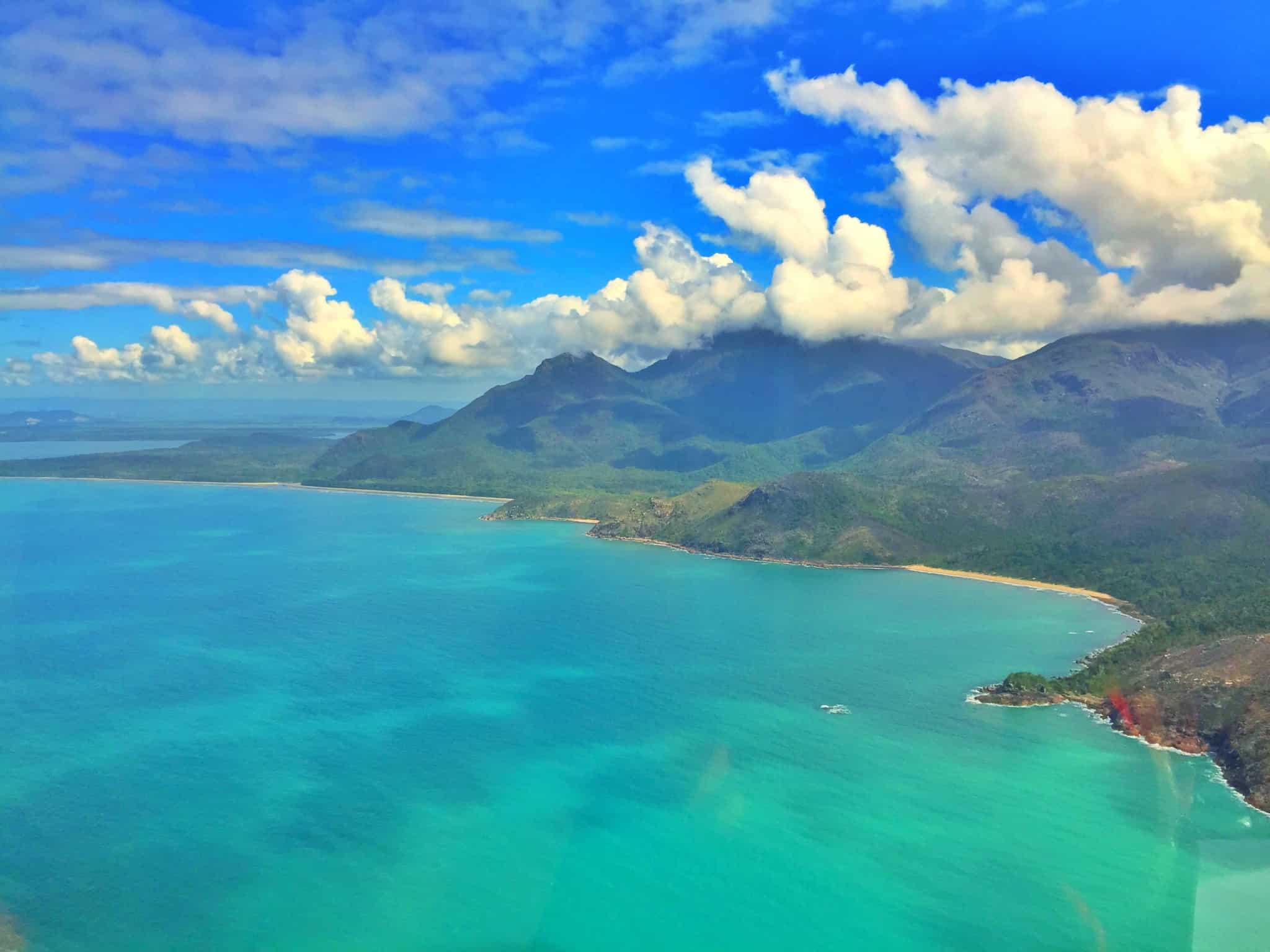 Once we stepped off the helicopter we truly found ourselves in paradise.The natural beauty of Orpheus took my breath away from the minute we landed. For the first couple of hours I was running around the island snapping the scenery from one angle and the other. Turquoise sea, romantic overwater pavilion, wet edge pool, coconut groves are so beautiful and truly unique to Orpheus. You'll never get tired of spending days in paradise.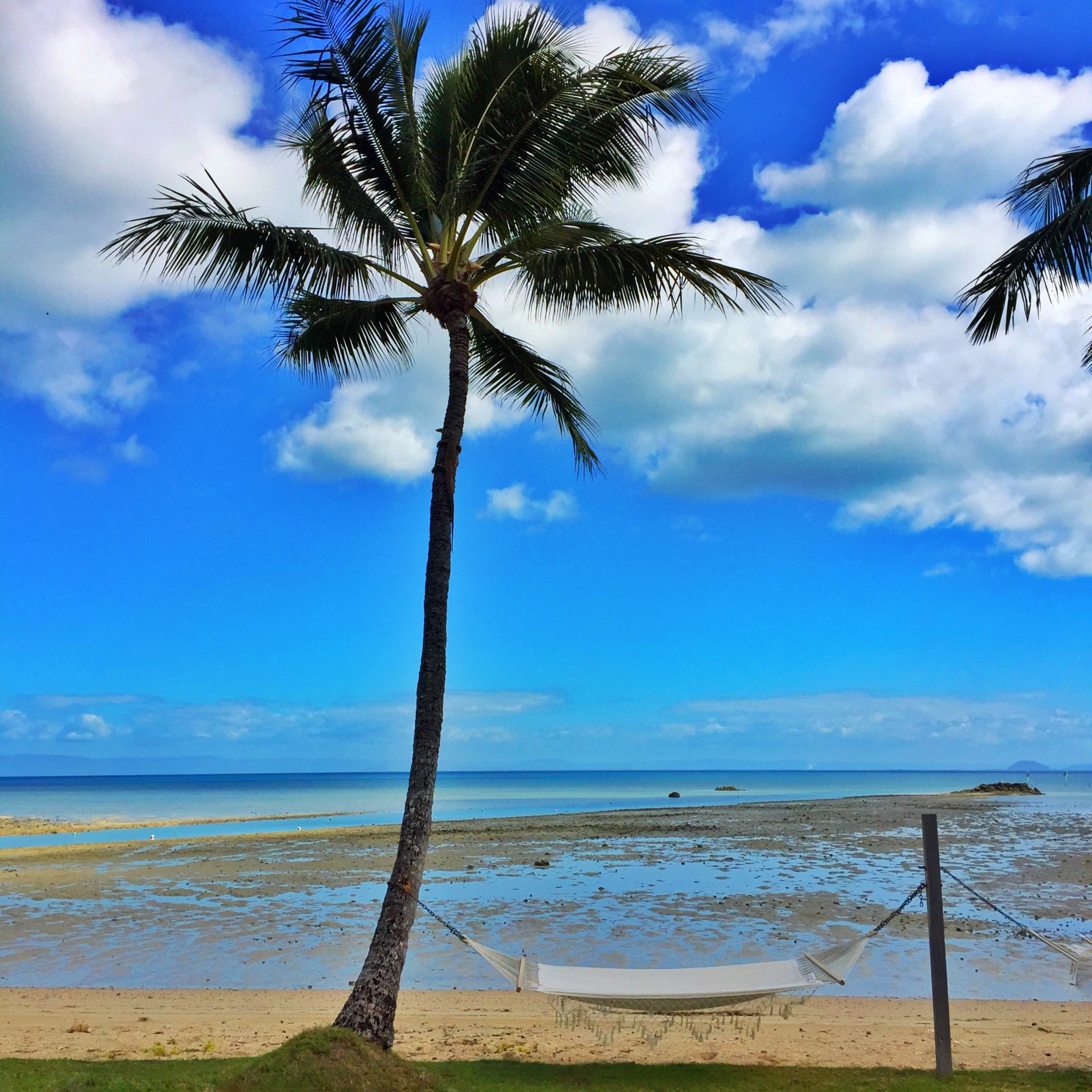 The team to Orpheus has made us instantly welcome at the resort. Ranaul, island's GM, met us at the helipad and took us on a small tour of the island. After a welcome drink and introductions to some of the key staff we were escorted to our suite, one of only 12 on the island. Maximum number of guests at the island at any given time is 24 and there are at least 24 staff to look after your every desire. Orpheus philosophy is 'nothing is too hard' and they truly prove it in action. If island's gourmet food is too much for a guest's pallet and they are craving Heinz baked beans the resort will fly them down on a next helicopter. If you forgot to pack your swimmers – no issue, the guys will purchase a pair in the right size for you and send them over. This is completely unique for Australia and makes Orpheus a true stand out in service and overall experience.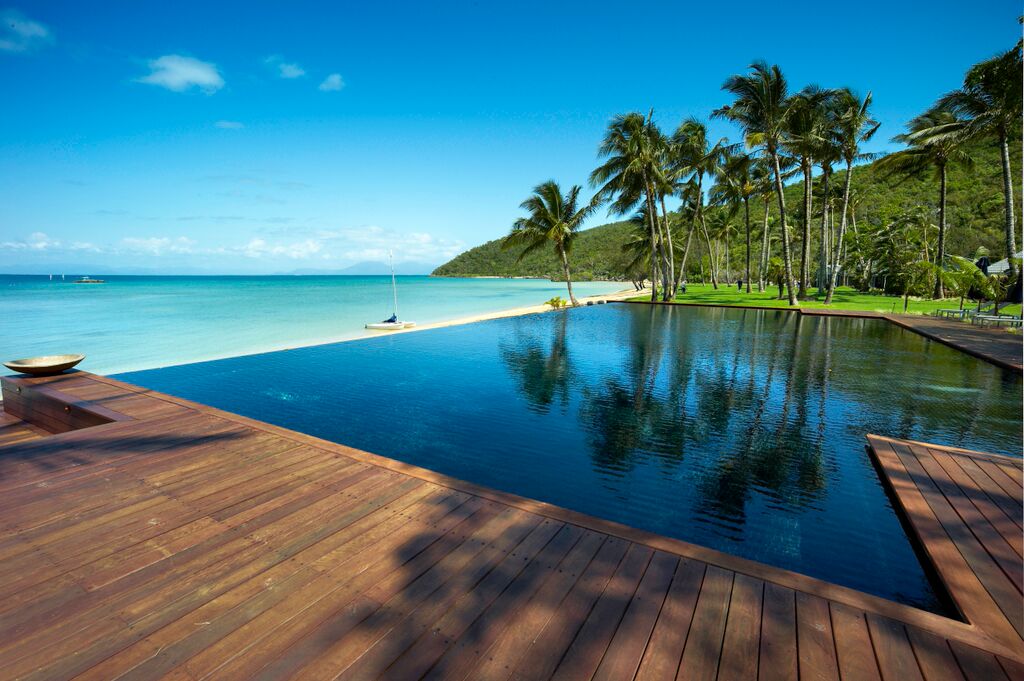 Accommodation
Orpheus Island has 4 types of accommodation – all fantastic but some are better suited for families and others are perfect for couples.
South rooms have been recently renovated and have wonderful beach views. They are located in stand alone bungalows with comfortable relaxation area and outdoor showers as one of the unique features. They are absolutely perfect for romantic couples.
South suites (we stayed in one of these) are larger in size and have a semi separate living room, beautiful double bathroom with outdoor bath (Maldivian in style) and an outdoor relaxation area.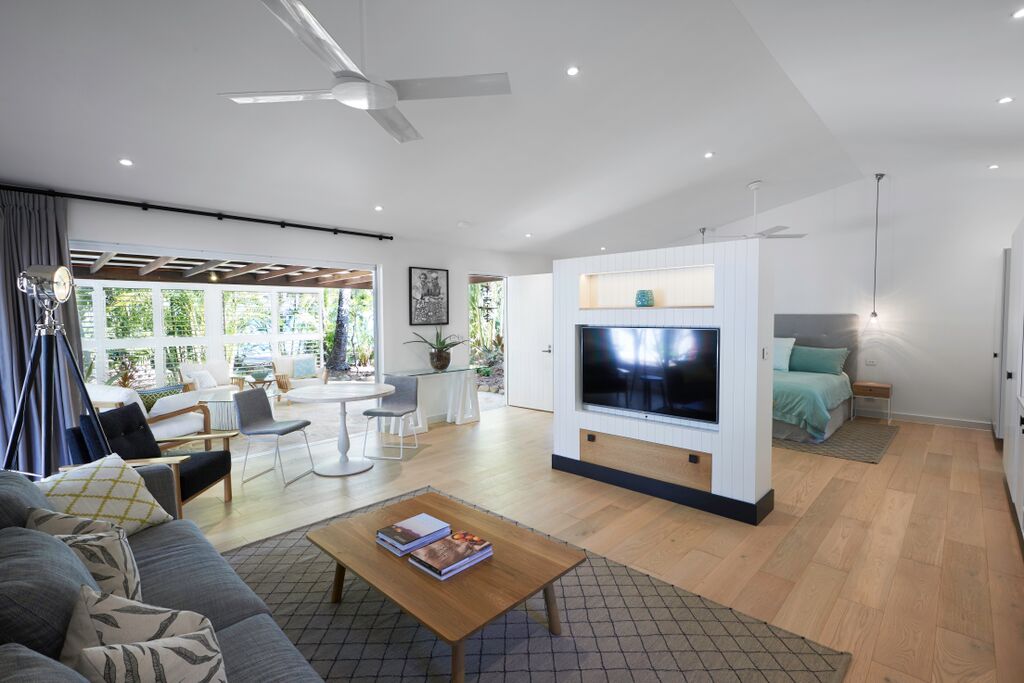 These suites have been recently renovated and are designed in an 'island glamour' style – polished floors and plantation shutters are complemented by rugs, ultra comfortable bed, plush furniture, huge flat screen TV and a beautiful modern double bathroom. Aircon and ceilings fans work beautifully to make sure guests are never too hot or too cold.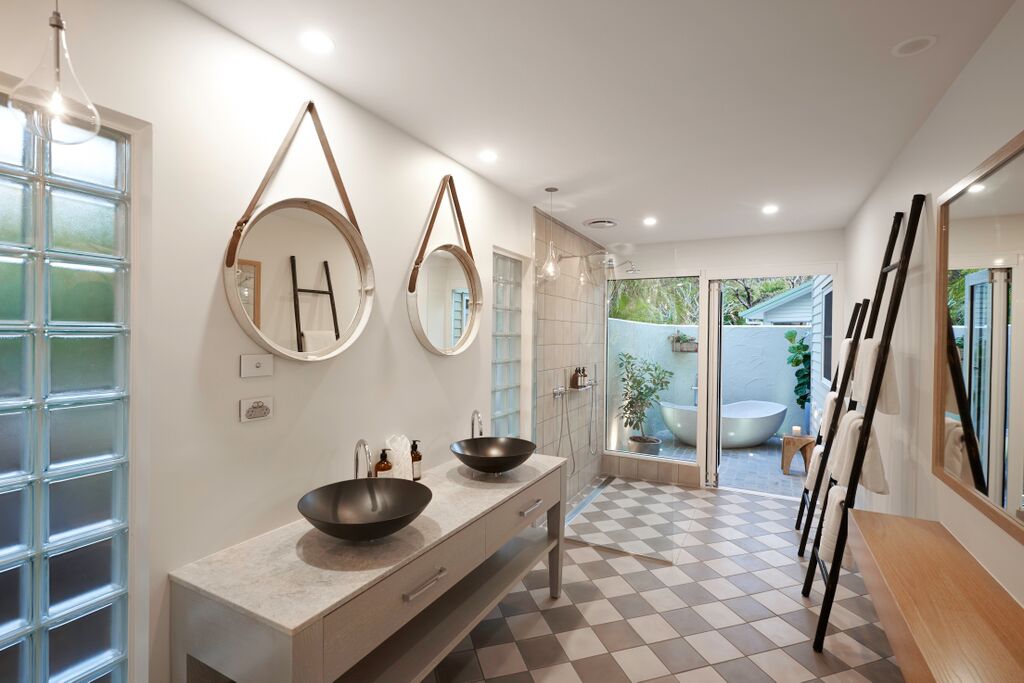 North rooms and suites are not as modern as their Southern neighbours but they are still very comfortable in style. Their best feature is a fantastic view over the coconut groves and the sea. These rooms and suites could also be converted into freestanding 2 bedroom family villas, ideal for families.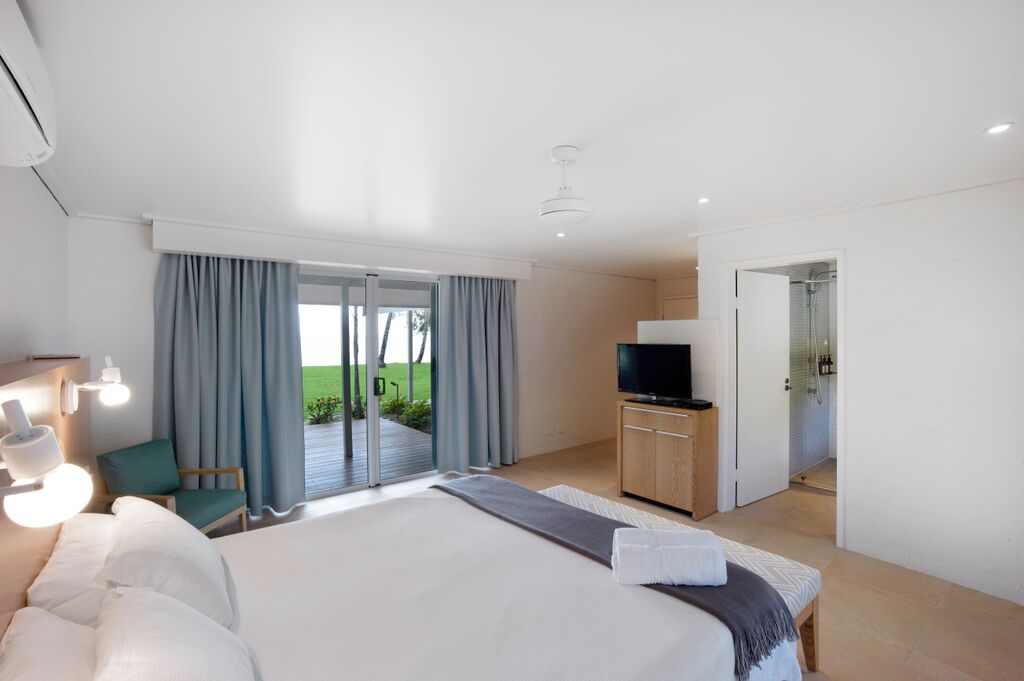 Facilities
Where do I start? There is so much to do at Orpheus and our days seemed to escape from us way too quickly.
Every morning after breakfast there is a scheduled group activity – either snorkelling or fishing. We skipped the fishing but loved snorkelling trips – we saw a lot of colourful coral and fish. The turquoise water is crystal clear and quite warm, even in July (Australian winter). Little kids receive royal treatment on snorkelling trips – my 4 year old son was well equipped with a wetsuit, goggles, life jacket, a swimming ring to float on when he got tired and even a dedicated guide just to look after him and point thing out in the water. It gave the rest of us a chance to have a good look around the reef.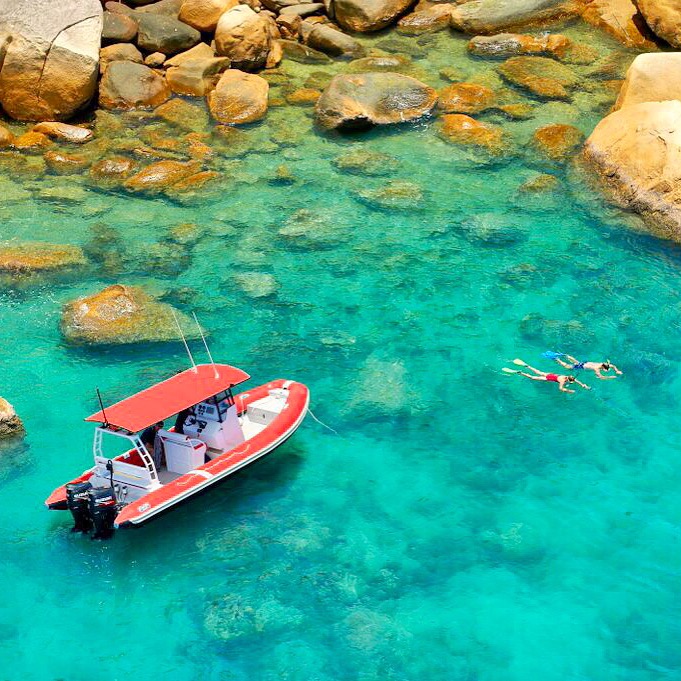 When the water and wind conditions are perfect, island organizes a trip to the Great Barrier Reef and then guests have a chance to see the best of Australian marine life.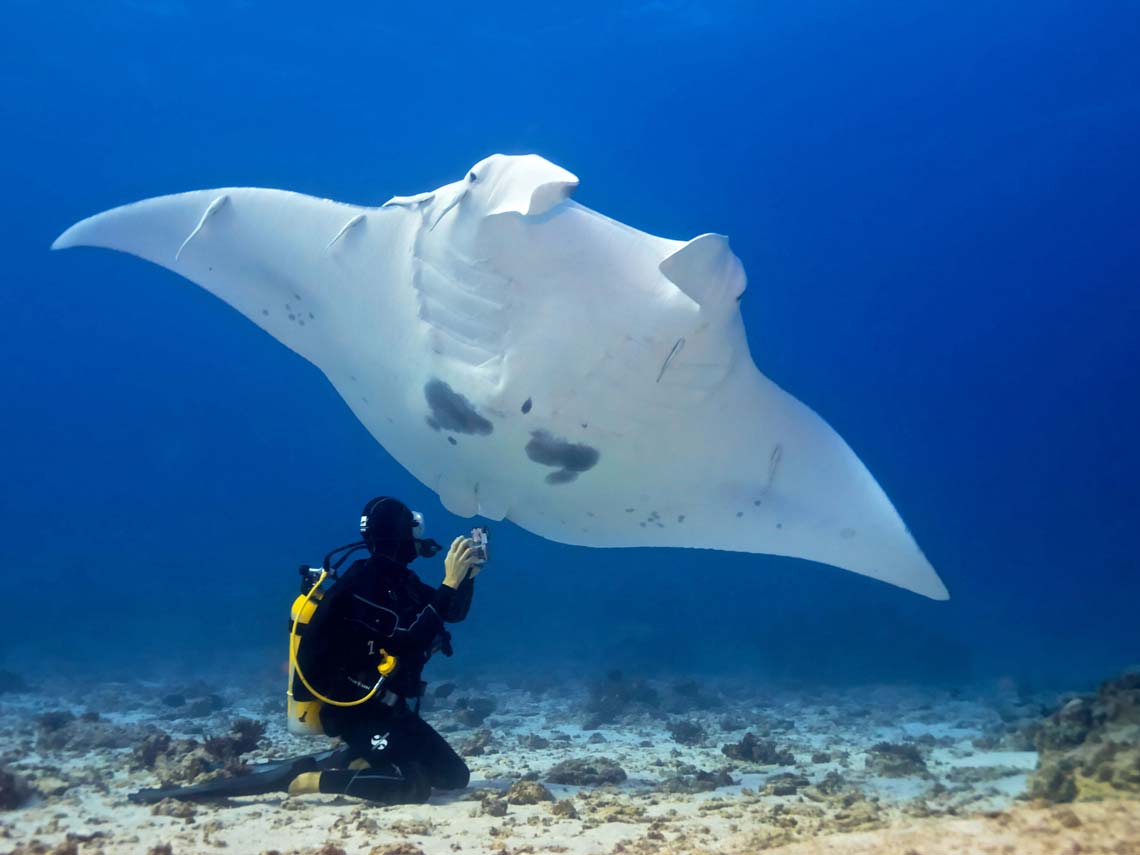 Normally after the group trip we relaxed by the pool until lunch and went either paddle boarding or kayaking in the afternoon.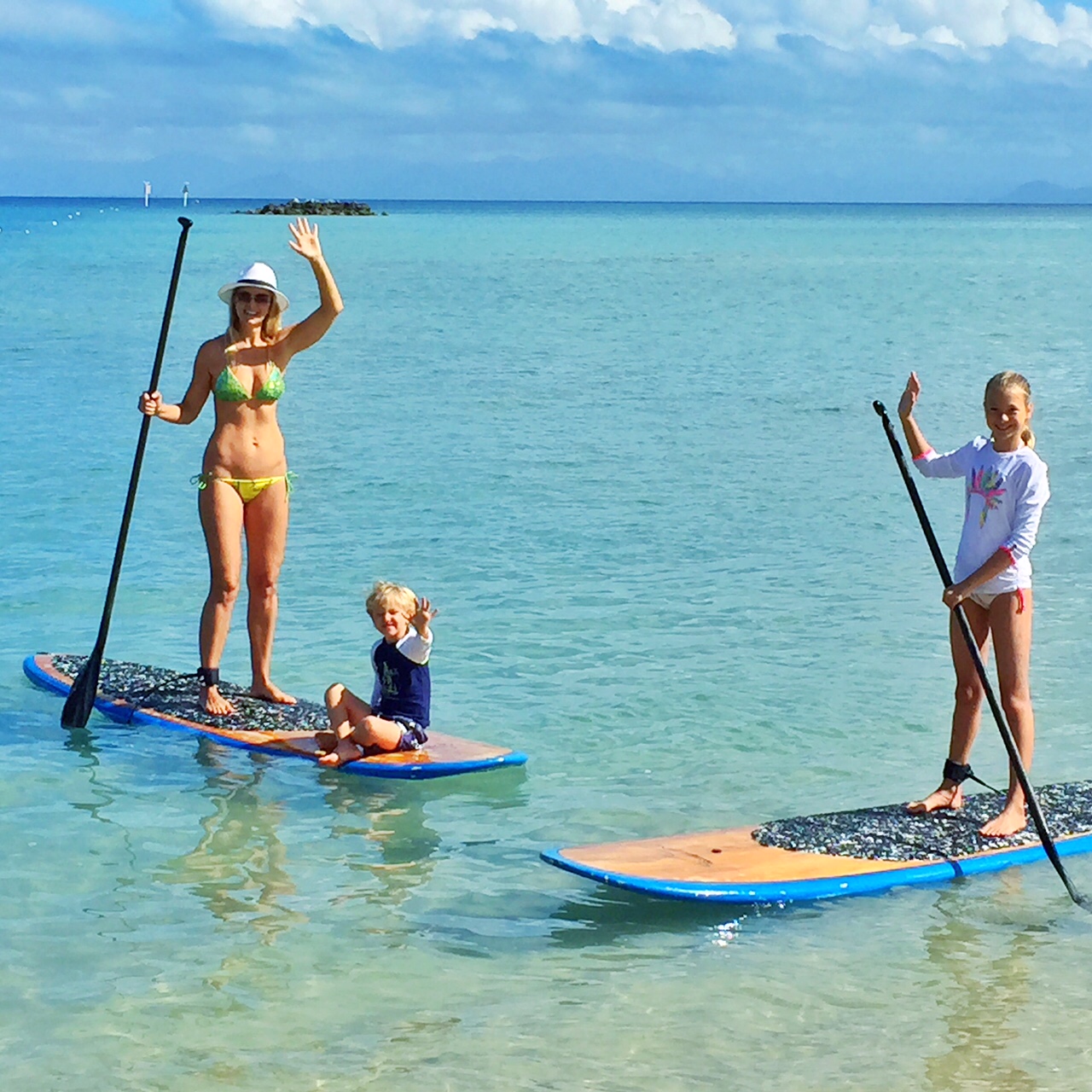 Sunset hour is sensational at Orpheus and most guests tend to come up to the pool and enjoy a stunning sunset with a glass of champagne. On some days island puts on a sunset cruise -a wonderful opportunity to enjoy a magical sunset from the water.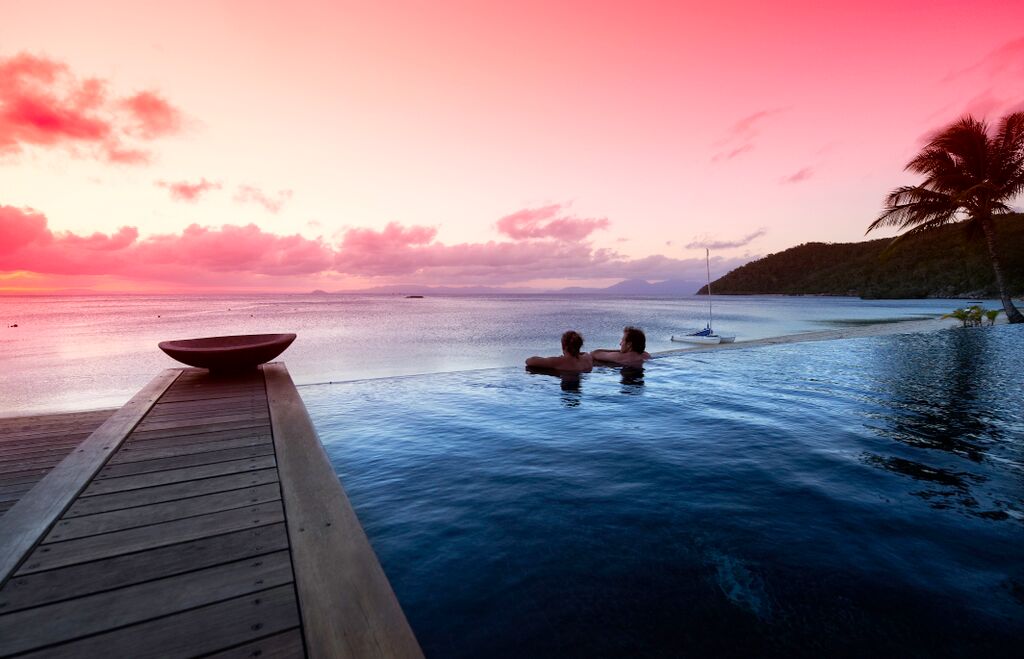 Dining
4 Days at Orpheus means 12 unforgettable meals – every breakfast, lunch and dinner is superb, unique, exceptionally tasty and beautifully presented. The food at Orpheus would win every Masterchef award and will impress even the fussiest eater.
Even prior to your arrival the resort will send you a preference form to check on your likes and dislikes, allergies and  requirements. On arrival you'll meet the chefs to discuss the potential menu to suit your taste.
Young fussy eaters seem to have their own menu designed specially for them. My son chose his meals himself every day and it was grilled fish with mashed potato, pasta, calamari, dumplings or something else he chose – all freshly prepared from local ingredients, just for him. We eat very healthy at home, but I don't think we had such an abundance of delicious dishes day after day for a long time. Absolute bliss!
Each morning started from a fruit plate, freshly squeezed juice, mineral water, coffees with pastries and a selection of delicious hot dishes from an a la carte menu. The crepes and hotcakes were absolutely divine.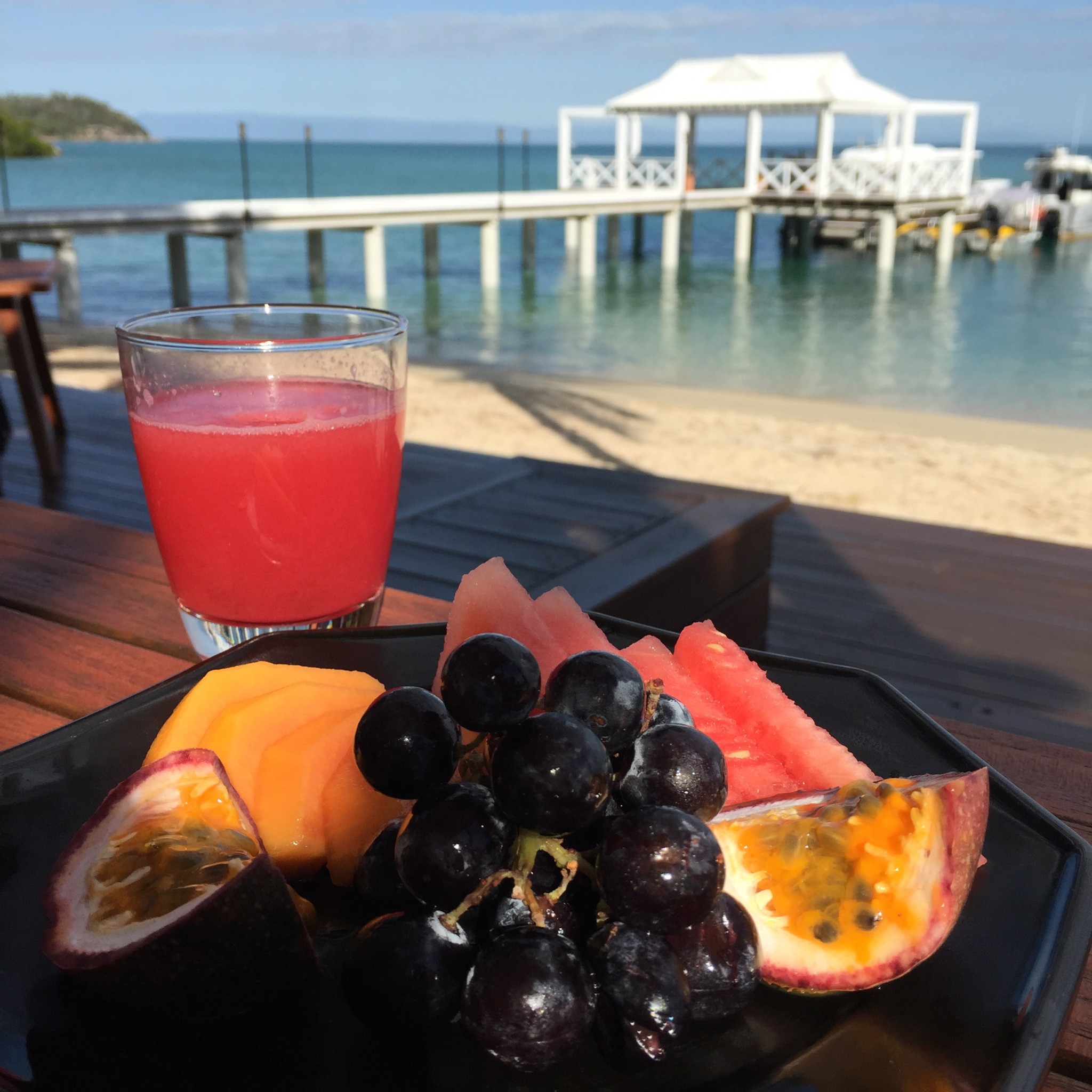 I love the way lunch is served tapas style – there are three or four different dishes prepared for each table and are designed to share. The lunch could be themed with Greek, Turkish or Thai influence and features a lot of fresh vegetables (mostly sourced from the island's vege patch) and fresh seafood caught earlier that day.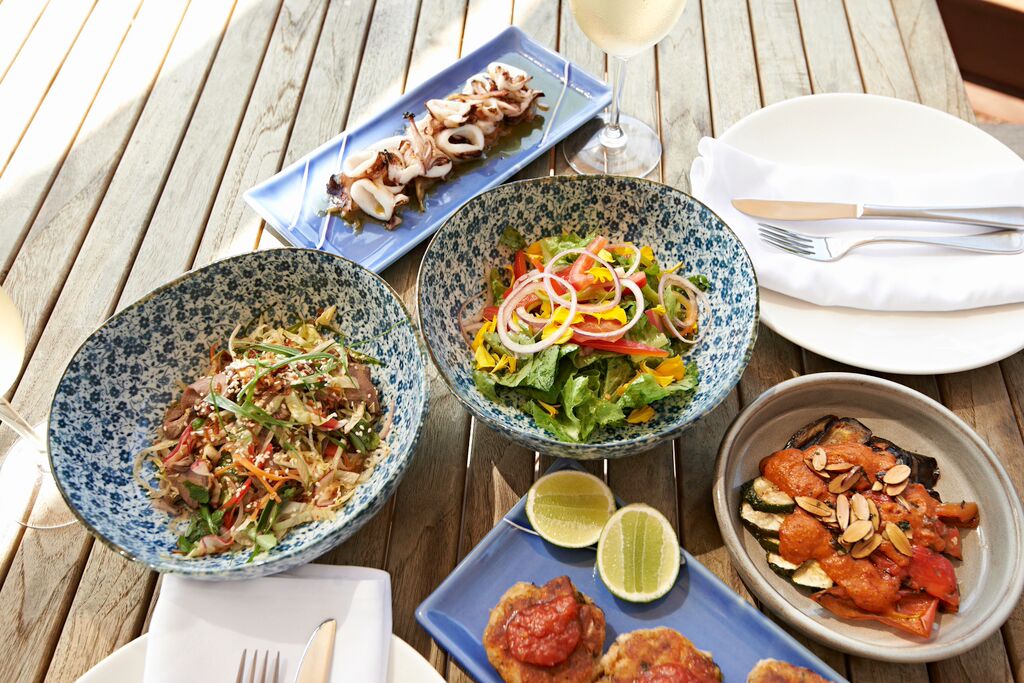 Dinner is an elegant affair with candle light and crispy white table clothes, often served under the stars on the jetty in an ultimately romantic setting. The menu changes every day depending on what is available in the kitchen and always has seafood and meat dishes, all very elegantly served on a plate and cooked to perfection. Here is an example of the menu on one of the nights: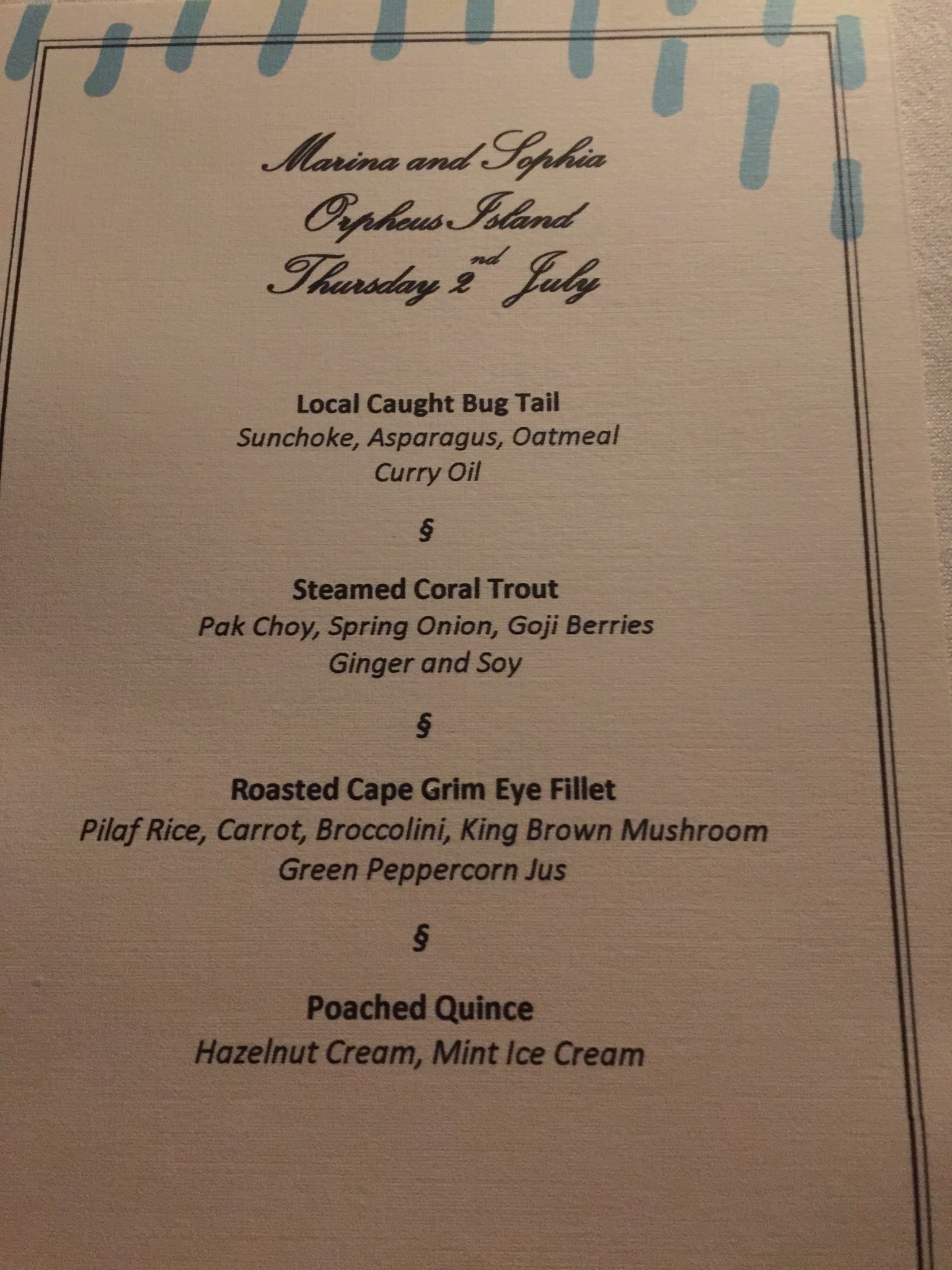 What I love the most about dining at Orpheus is that you never have to think about where to dine and what to order. Life is just so easy at this idyllic island! Of course I must mention that all meals, snacks, local wines and soft drinks are included in your rate.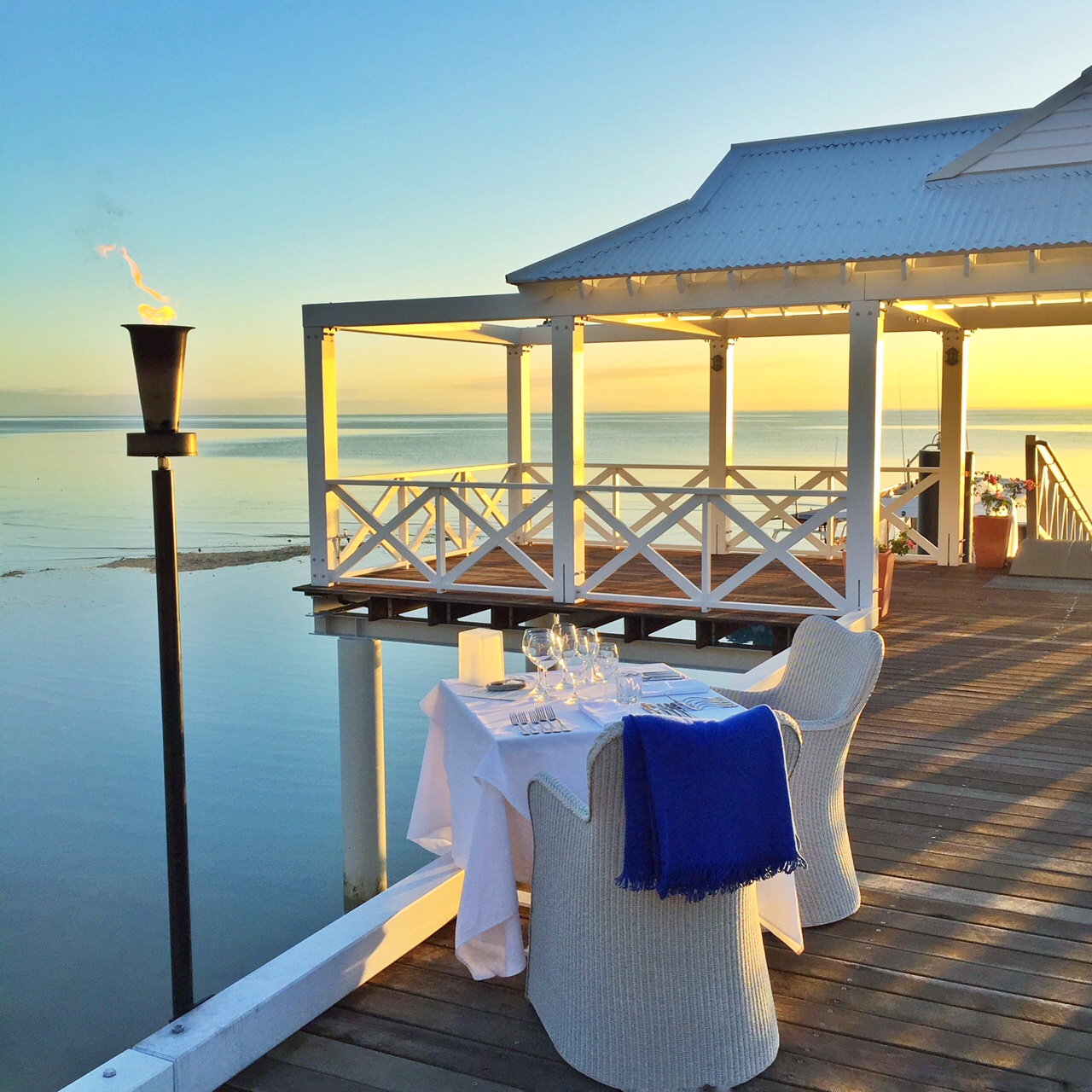 Families Vs Romantics
That's one of the most unique features of Orpheus – it caters so well to all types of guests – couples, friends and families. It is ultimately private, beautiful, romantic and adventurous. Depending on what you'd like to achieve from your holiday Orpheus can cater to all customers.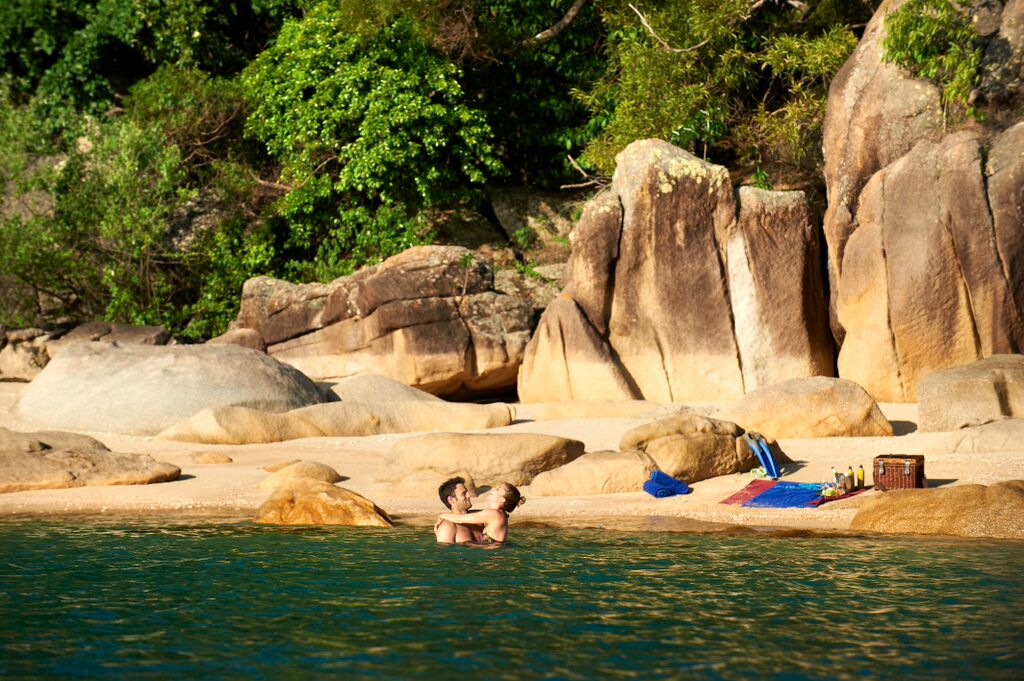 If you are travelling with kids but are looking forward to a romantic time with each other, island staff will happily take care of the kids while you are enjoying a romantic picnic or dinner under the stars.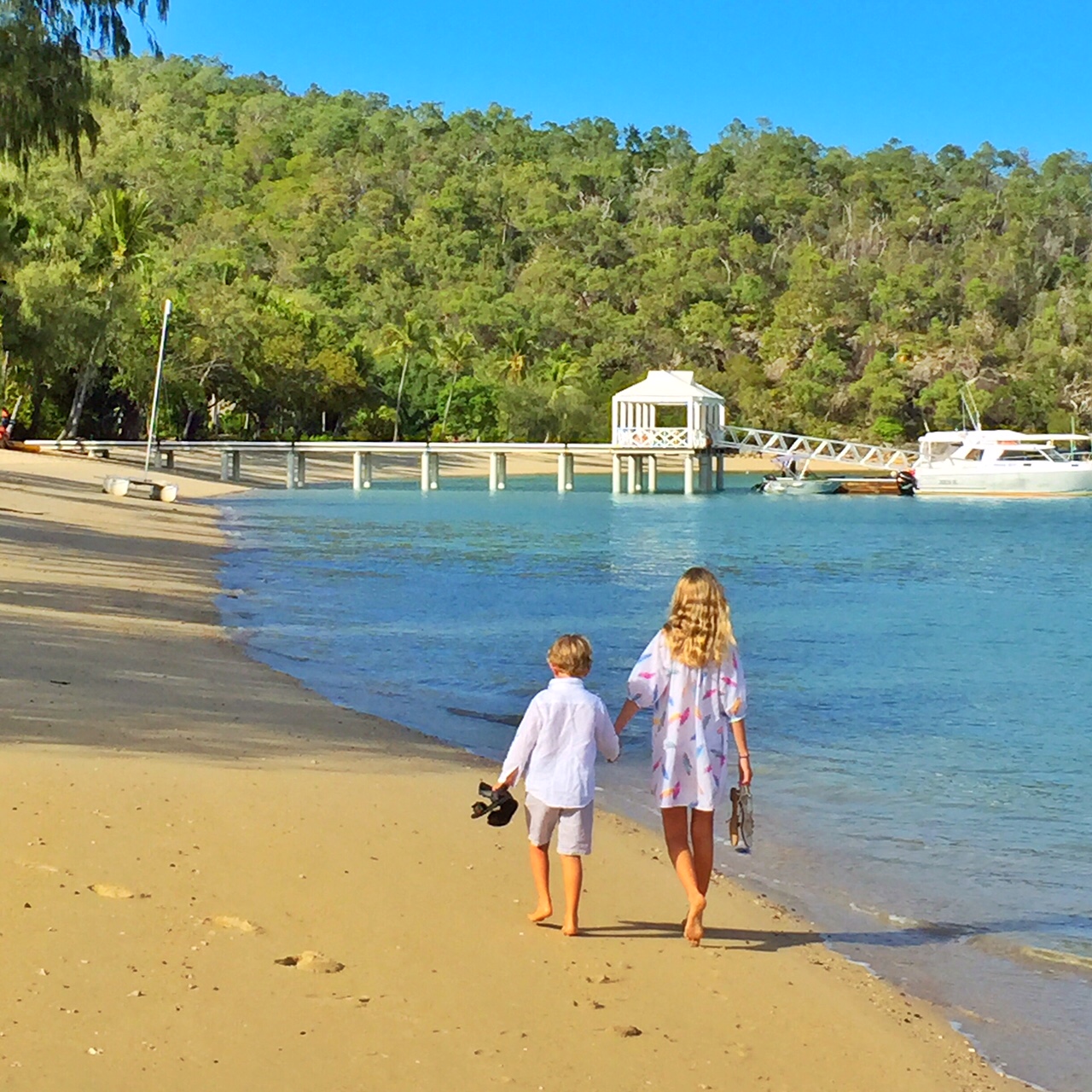 Spa
Orpheus has a gorgeous little island spa that specializes in natural treatments. They use Li'tya products made out of all natural ingredients. I found the therapist Amy very friendly and knowledgeable. She chose an Orpheus ritual for me and advised on a personalized skin ritual for my daughter. If you choose to visit the spa only once during your stay, try Orpheus ritual like I did – it has a little bit of everything – a back massage, facial and hair mask with a scalp massage. It was a beautifully relaxing treatment and gave me a taste for the Li'tya products and island inspired rejuvenation.
Why we fell in love with Orpheus:
Simplicity of life at Orpheus – nobody locks their room or uses a watch or a wallet on the island.
Marine life around the island is amazing – during our stay we saw large turtles, manta rays, giant clams, reef sharks, colourful coral and fish and, a cherry on top, a humpback whale from the helicopter.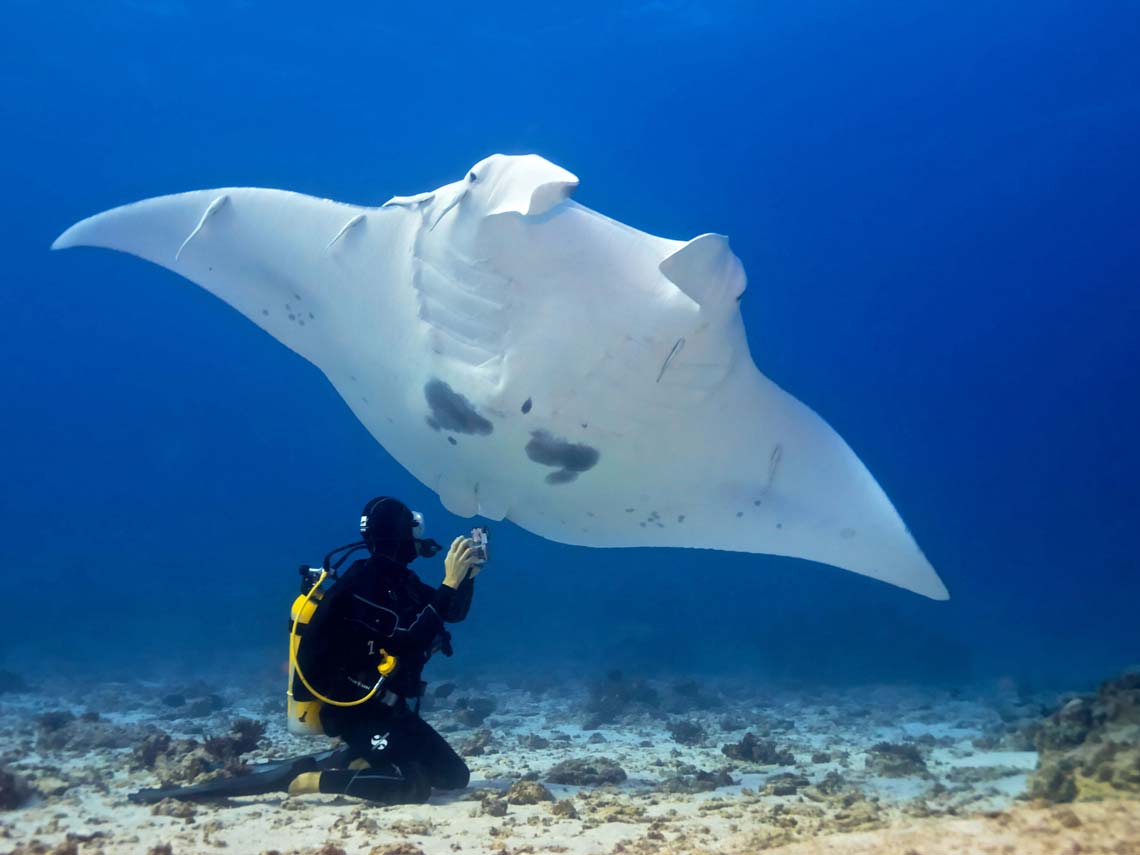 At the resort we saw very cute echidnas, giant lizards, little hermit crabs and sea eagles.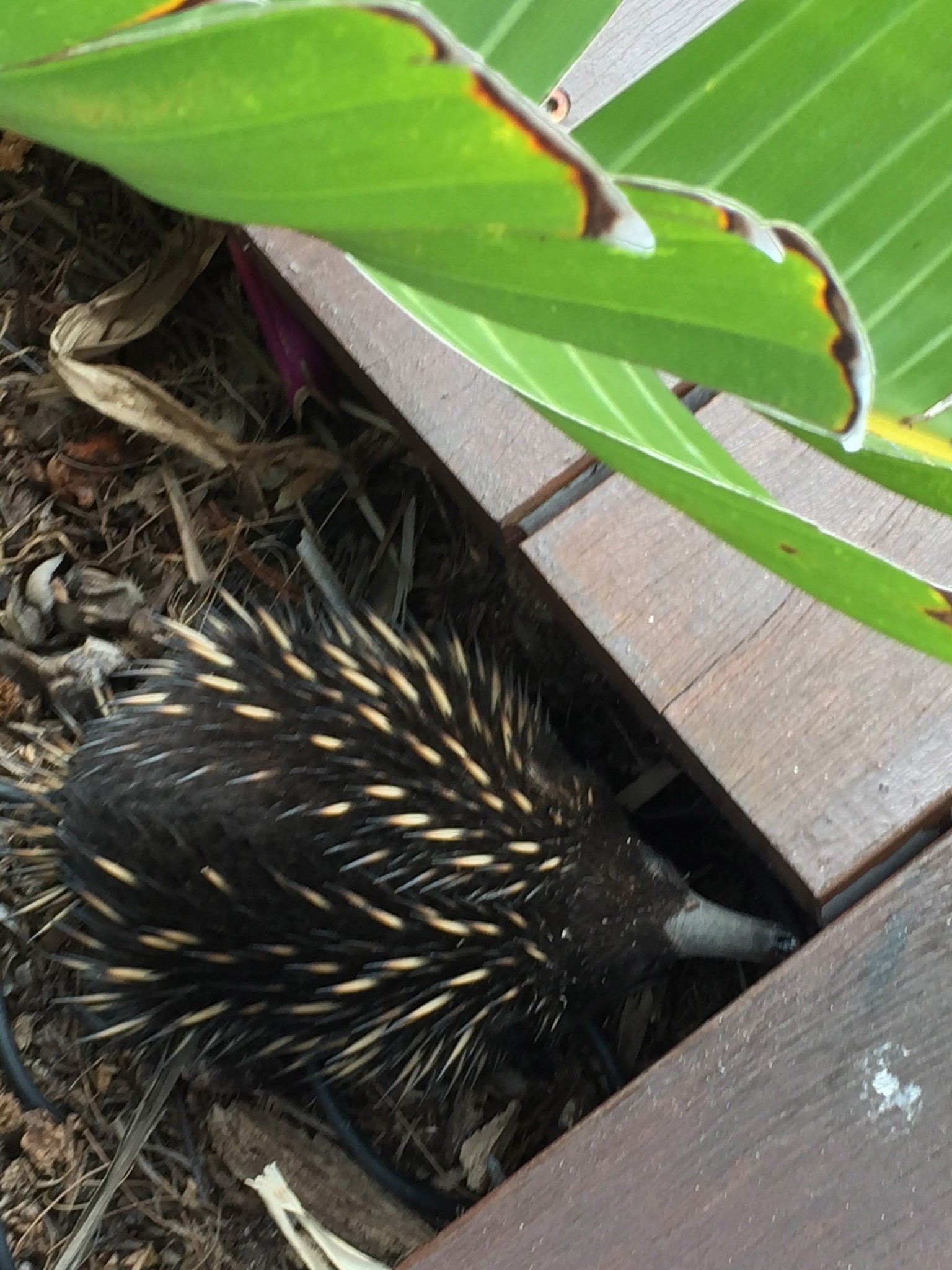 Service – Australia is not known for its great service, but Orpheus changes it all. It is still very casual (on a first name basis) but ultimately genuine and friendly. Nothing was too much for the staff during our stay. Island's general manager is a brilliant man and we truly felt at home amongst friends during our stay at the island.
Dining – another standout. There was not one bad meal during the four days on the island. The chefs are doing an amazing job and their food could easily compete with a three chefs' hat restaurant.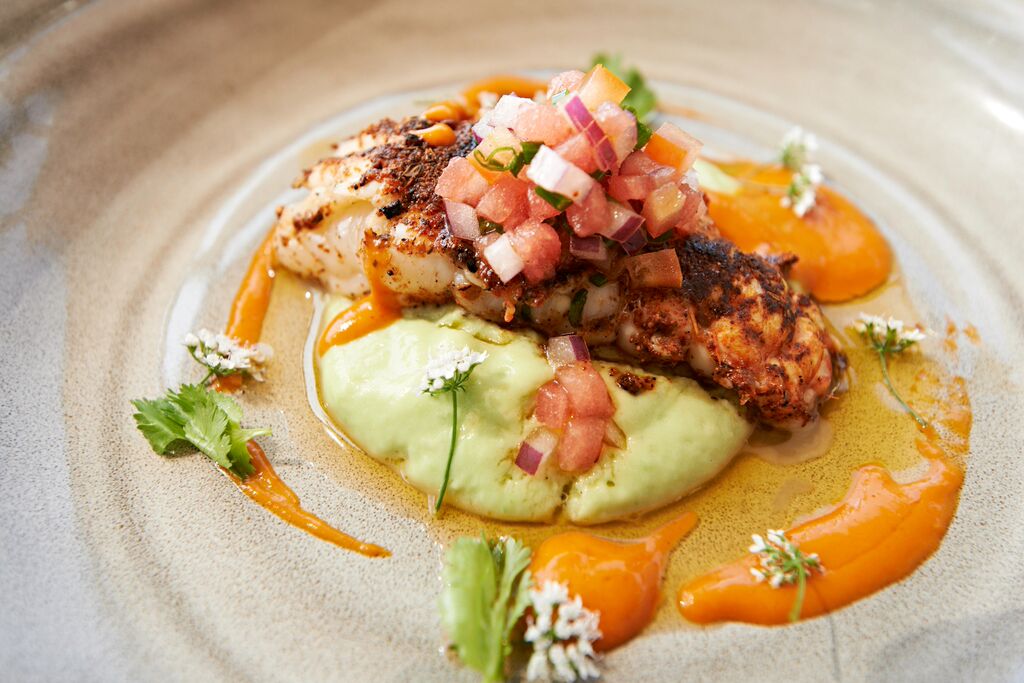 Abundance of activities for the young and young at heart. My kids had forgotten what their ipads look like during our time at Orpheus. They were so busy swimming, snorkelling, building cubby houses in the sand, making friends with other young guests, discovering the wildlife, going on boat trips that they simply didn't have the time or desire to play with technology. I am sure it is music to most parents' ears and it was certainly a very welcome change for us!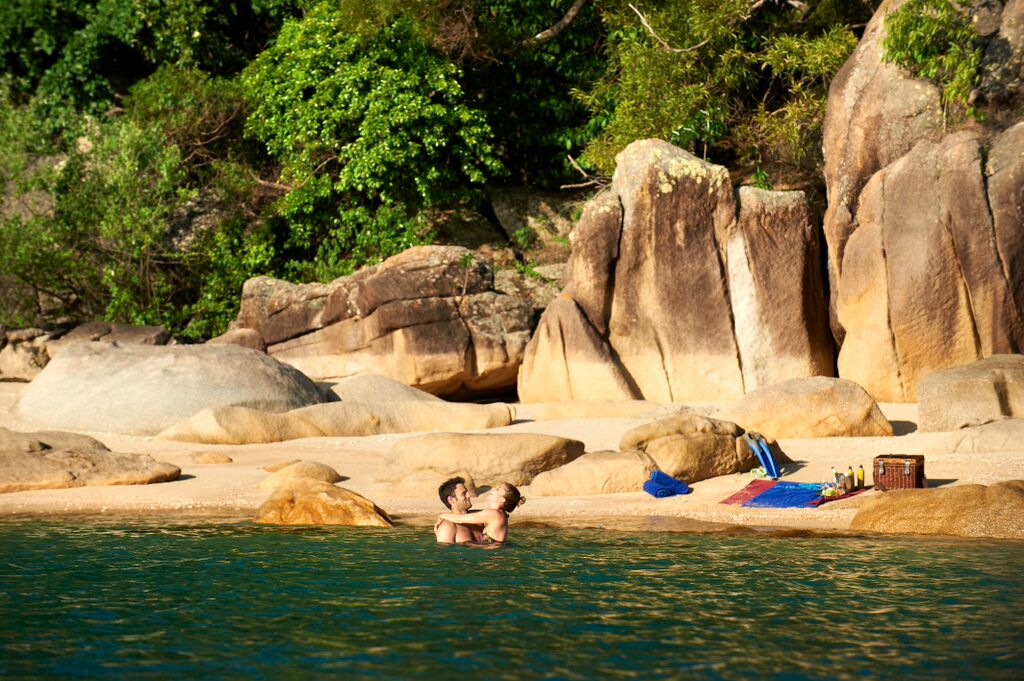 All In All
The only regret we had about Orpheus is having to leave it. I travel so much and so rarely get truly impressed but I feel that a little part of Orpheus island will always be in my heart and soul from now on. As we boarded a helicopter for the trip back and looked at Ranauld and Radz waiving to us from the beach and all of us had a tear in our eye.
I recommend this island to everyone who loves unique experiences, island life, sea and pure relaxation.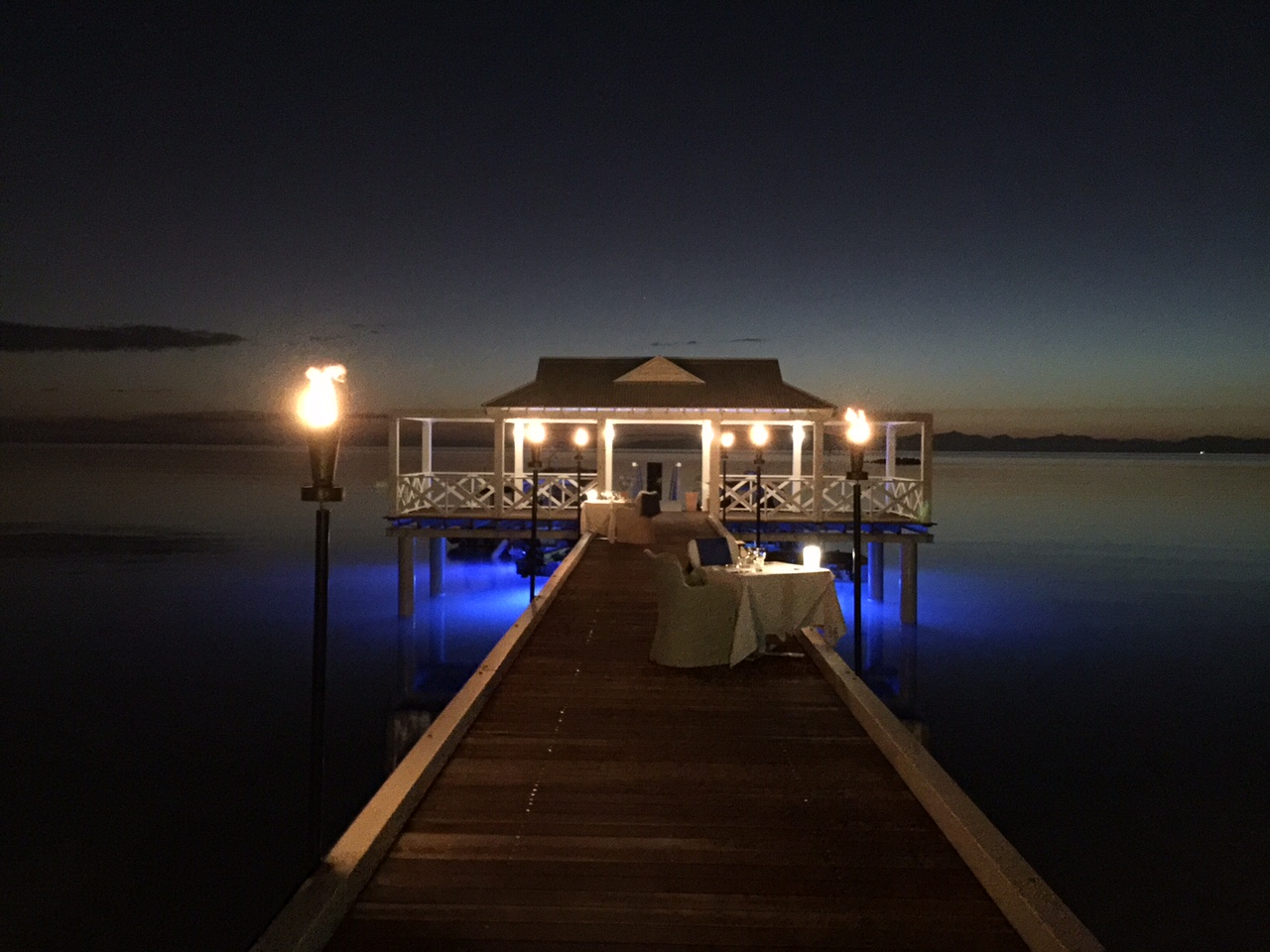 Rates at Orpheus Island Resort start from AUD $1,400 per night including all meals, house wine, soft drinks, snacks and activities.