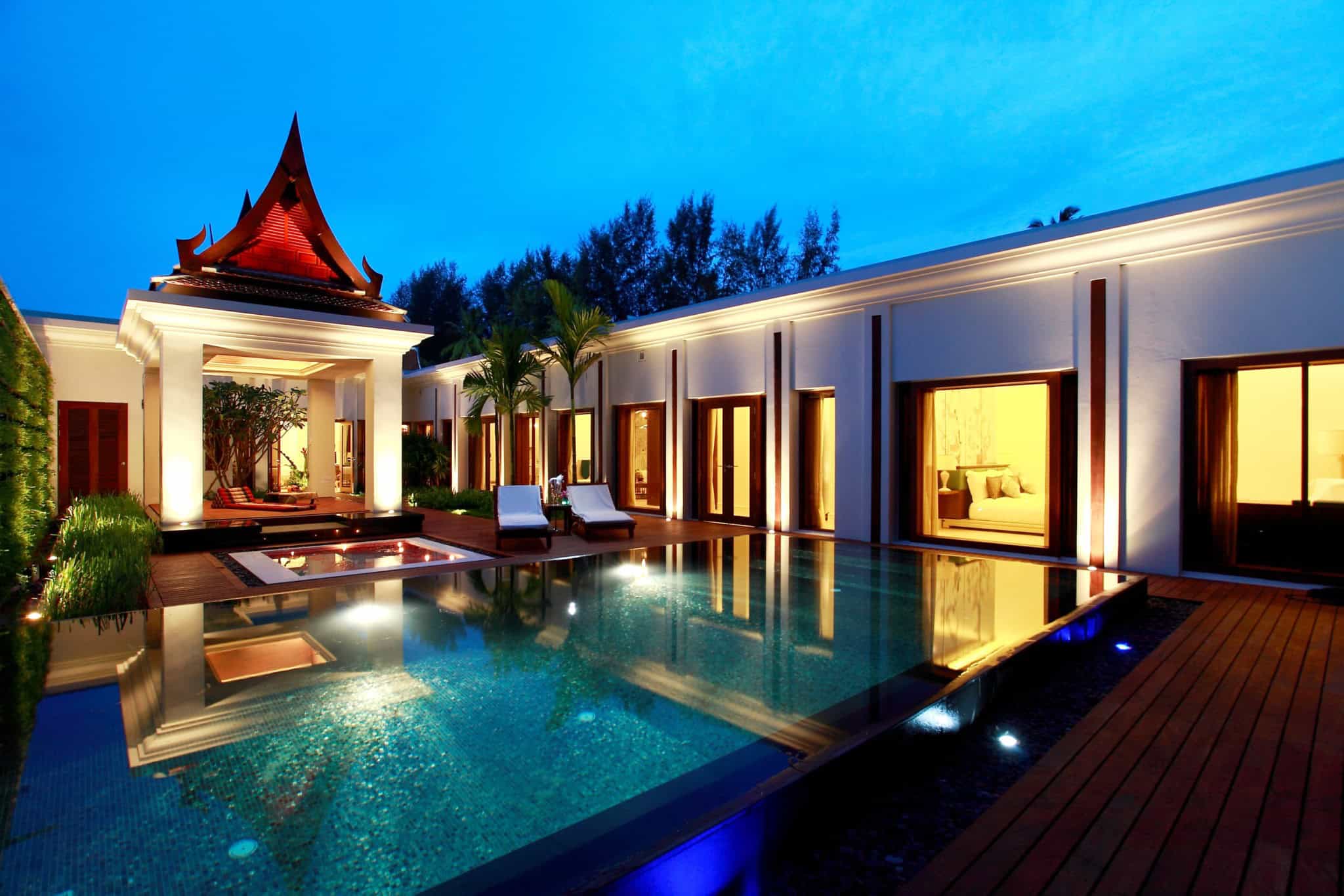 the lux score
87
the lux score explained
Service 8
Rooms 10
Food & Beverage 8
Ambience 8
Attention to Detail 9
Generosity & Value 9
Wow / Hip Factor 8
Facilities 8
Location 10
Fit to Promise 9
Phuket is a magical island that has a lot to offer to anyone looking for a relaxing seaside holiday. Some of the resorts are perfectly suited to families, some to romantic couples. Maikhao Dream is excellent for large families or groups of friends travelling together as it offers the largest beachfront villas in Phuket. Three bedroom villas sprawl over 500 square meters.
The smallest two bedroom villas offer two living rooms, two large bedrooms, two bathrooms, outdoor cabana and a beautiful private swimming pool. There is enough room for everyone to have privacy.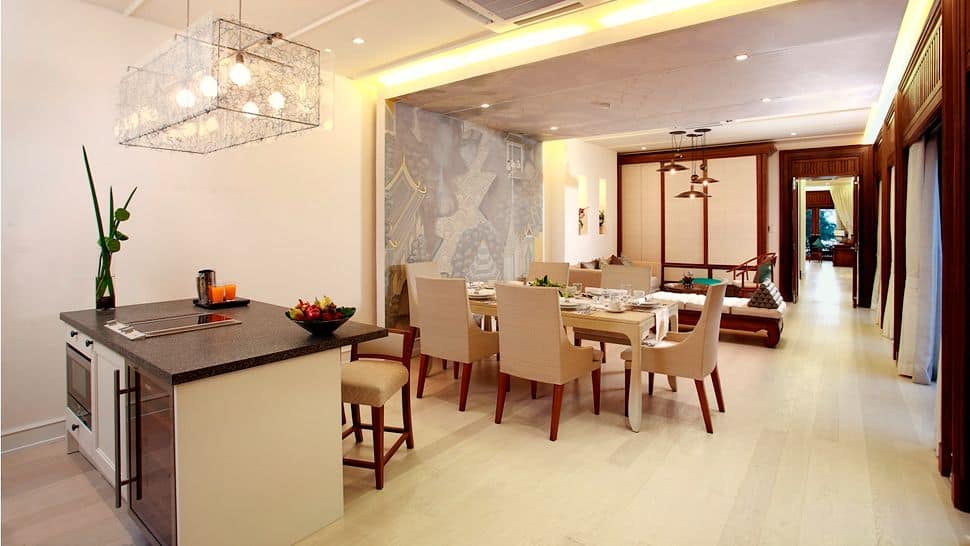 Location
Phuket's best beaches are located on the North side of the island and Maikhao beach is one of the most beautiful beaches and one  of the few that haven't been overdeveloped. This pristine white sand beach is lined by palm trees not resort developments and it goes on for miles, making it a perfect beach for a morning or afternoon stroll. November to April the sea is calm and great for swimmers.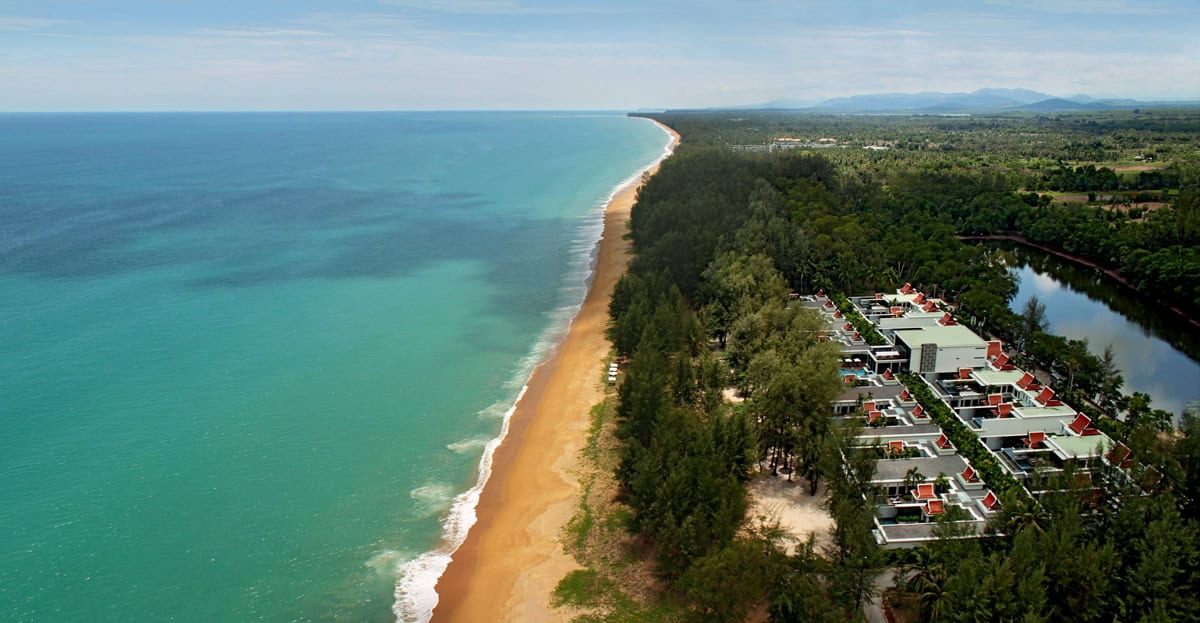 Villas
Maikhao Dream Villas are uniquely located right on the beach with some of the villas facing the sea.
The villas are designed in traditional Thai style, warm and welcoming, yet contemporary when it comes to the important modern day luxuries. The showers are strong, organic Panpurri toiletries have delicate scents and nurturing qualities, large flat TVs and DVD players are in every room and fast wifi are just a few of the modern luxuries you'll find at Maikhao Dream.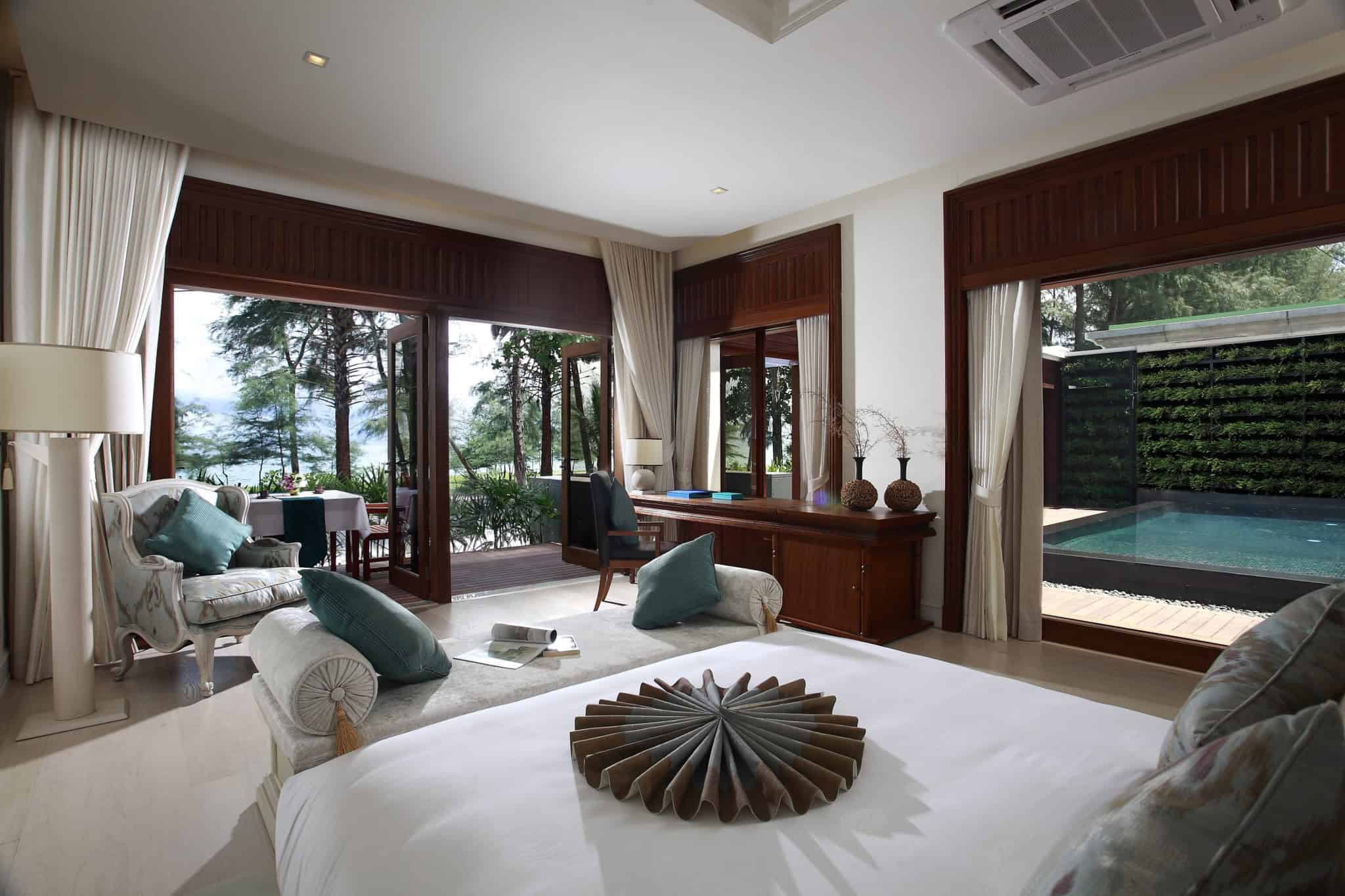 We love the design of the bathrooms, with elegant hand painted glass separating the bathroom and the bedroom, marble finishes, oversized bath tubs and double vanities. The resort is 5 years old now and very well maintained.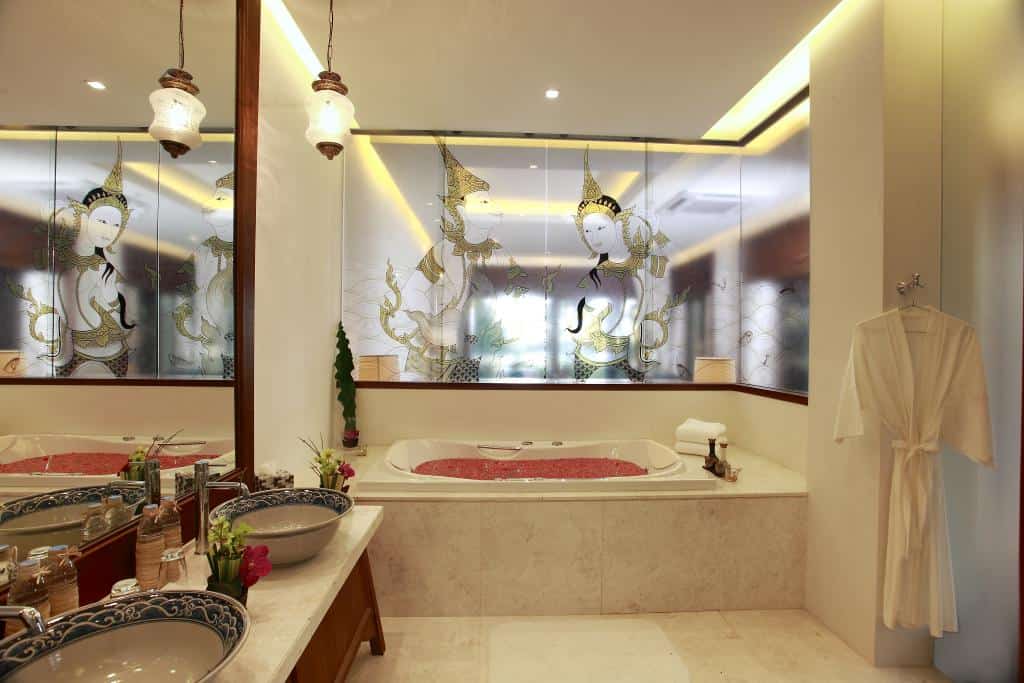 Three bedroom villas are the top of opulence as they feature not only multiple living areas but also two swimming pools (roof top plunge pool and an outdoor lap pool) and an outdoor jacuzzi. The villa can comfortably accommodate 6 guests and will ensure total privacy and comfort for everyone.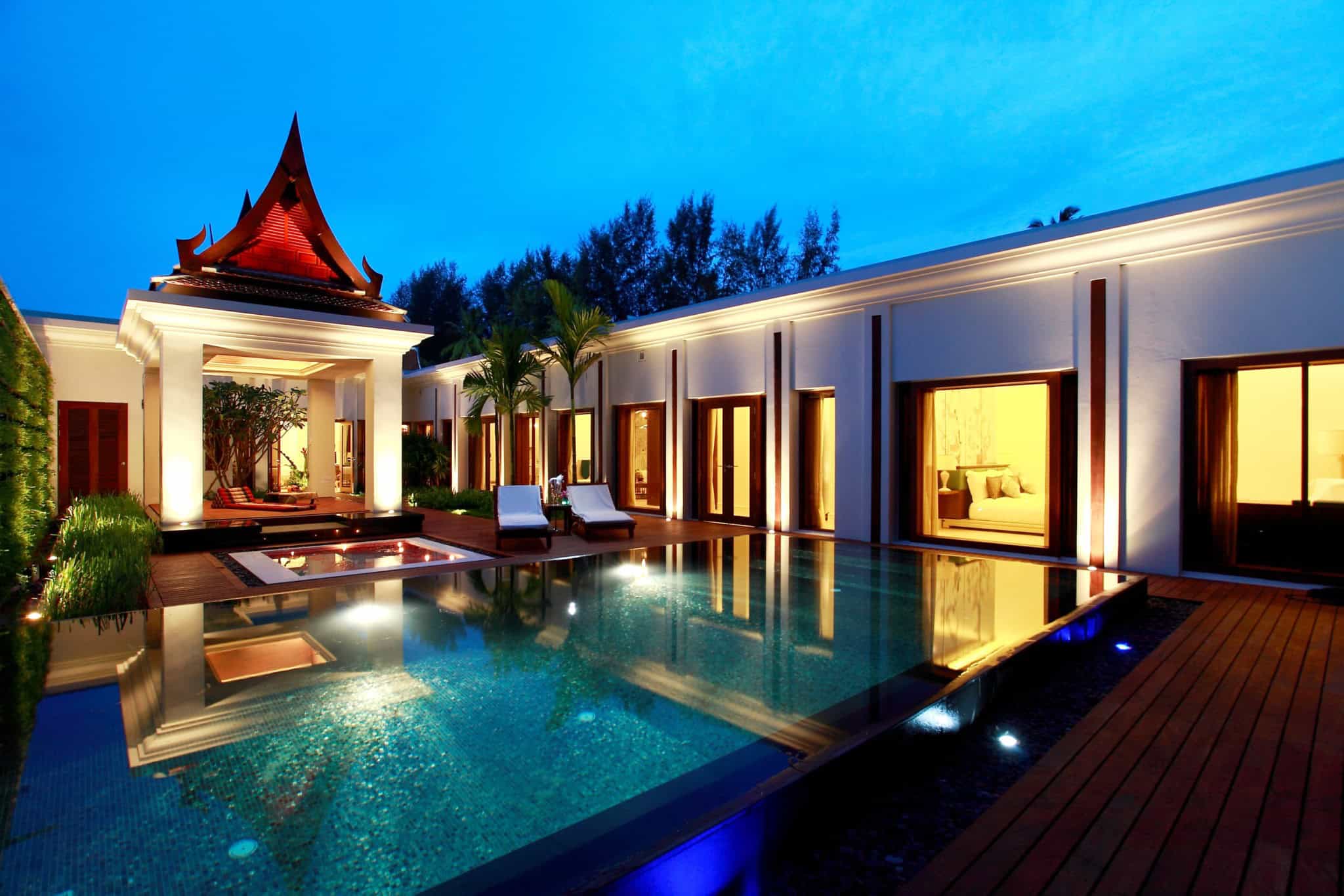 Facilities
Most guests at the resort choose to spend their time in the villas simply enjoying the amazing facilities. When they venture out, it is normally to have a dip in the sea, go for a stroll on the beach or have lunch at the beachfront restaurant.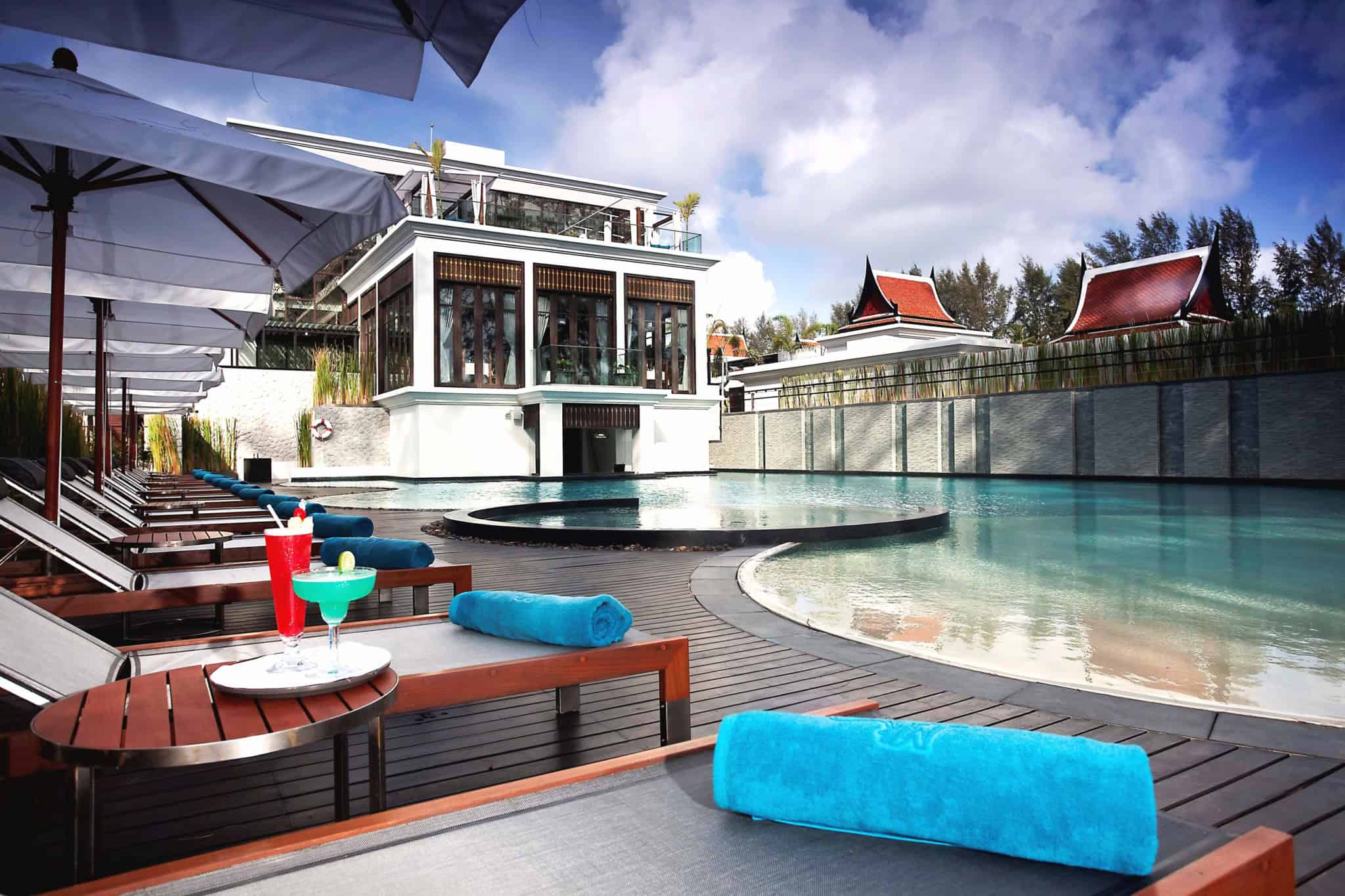 Spa At Maikhao Dream
The Spa at Maikhao Dream offers magic massages and relaxing facials. Don't miss signature treatments like a synchronized massage when two therapists perform a treatment on your body simultaneously. It is known to put you in a state of deeper relaxation. Or another treatment to try is a Chromo-energetic massage – a unique blend of harmonizing techniques including lymphatic drainage, shiatsu, reflexology and foot massage.
I had a massage followed by a facial – a perfect combination for an utterly delicious afternoon.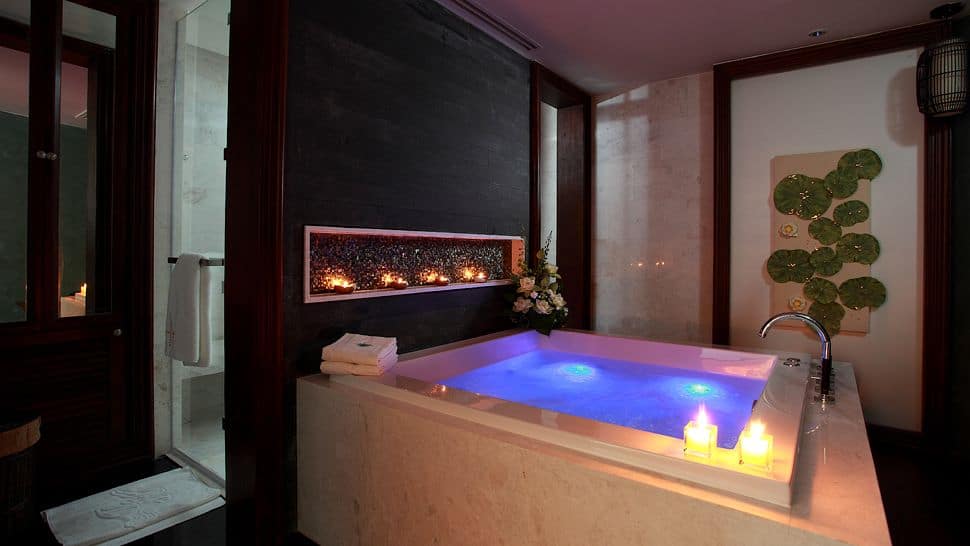 Wellness at Maikhao Dream
One of the unique features of this resort it its wellness programs for 5, 7, 14 or 21 days. The focus is on either De-Stress, Weight management or Detox. The programs start with a personalized consultation with ayravedic doctor and include an exercise routine, dietary plan and spa treatments.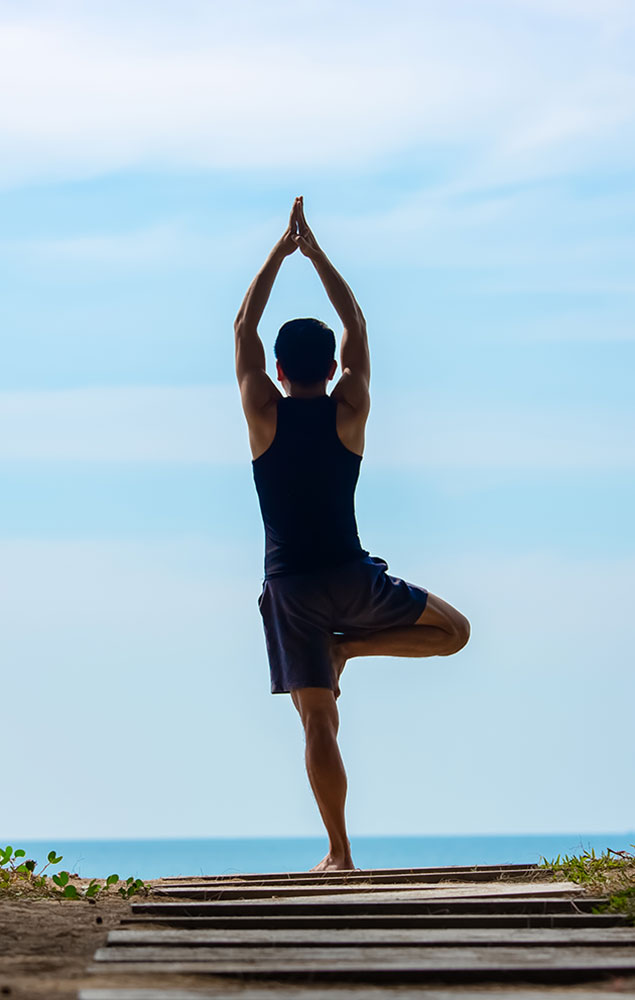 Dining
Maikhao Dream has one restaurant Dokbua that offers breakfast, lunch and dinner. Buffet breakfast is served indoors and has a traditional spread of local fruit, eggs, pastries. It is a small buffet that caters to a maximum of 10 tables as many guests choose to have breakfast in their villas.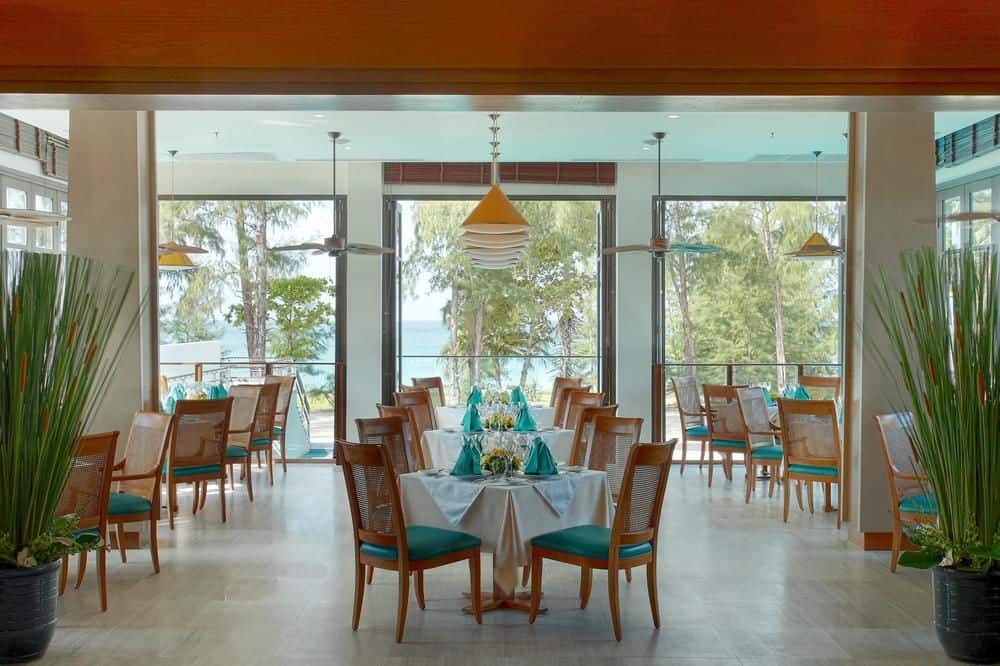 Lunch is served poolside and offers woodfired pizza, Thai tapas, burgers and fresh seafood. Dinner has an excellent selection of Mediterranean, Thai and Chinese dishes to suit every taste.
For couples looking for a romantic experience private beach dining is a must.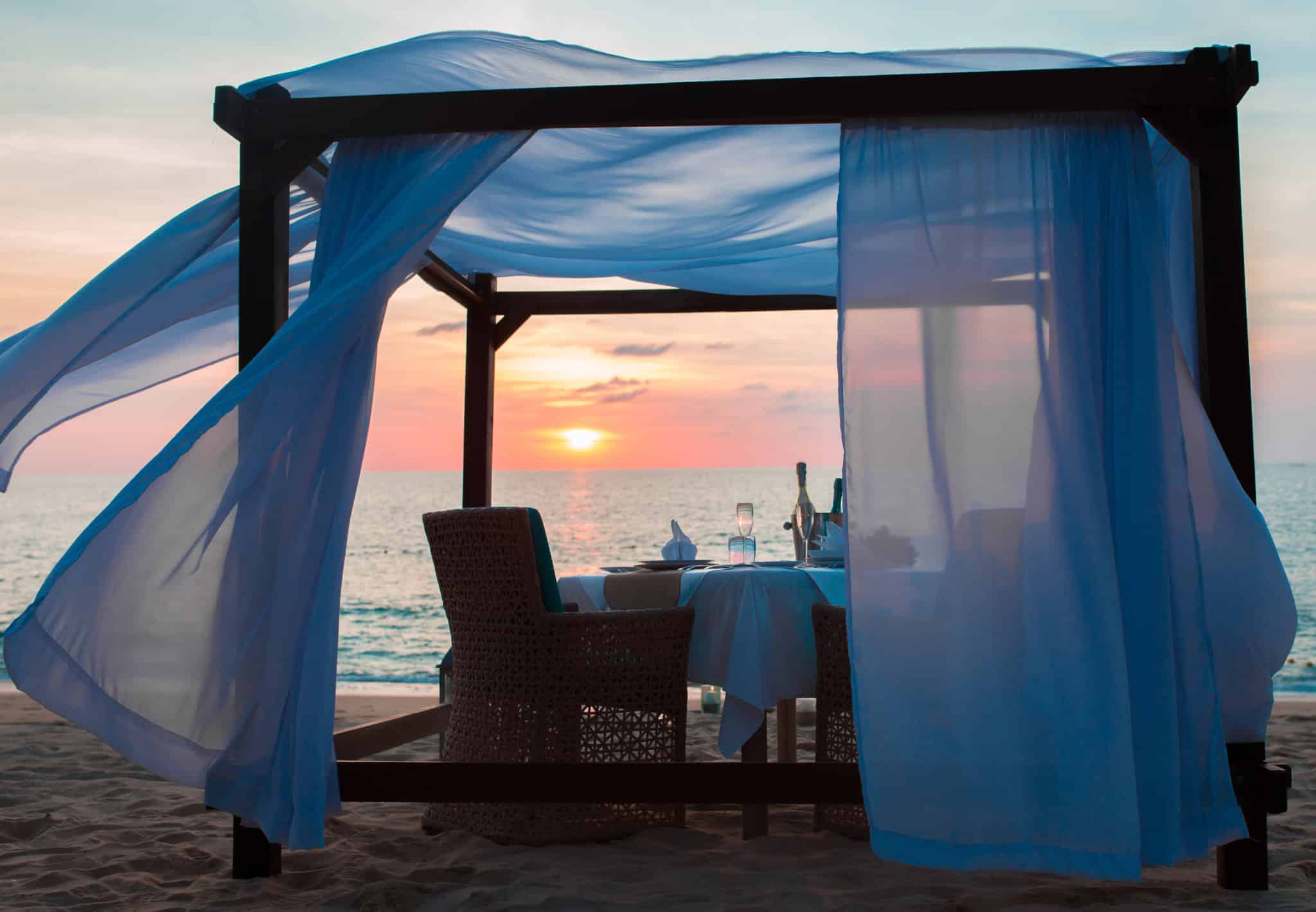 The Lux Traveller Loves
Beautiful pristine beach
Incredible ultra spacious double pool villas located directly on the beachfront
Attentive service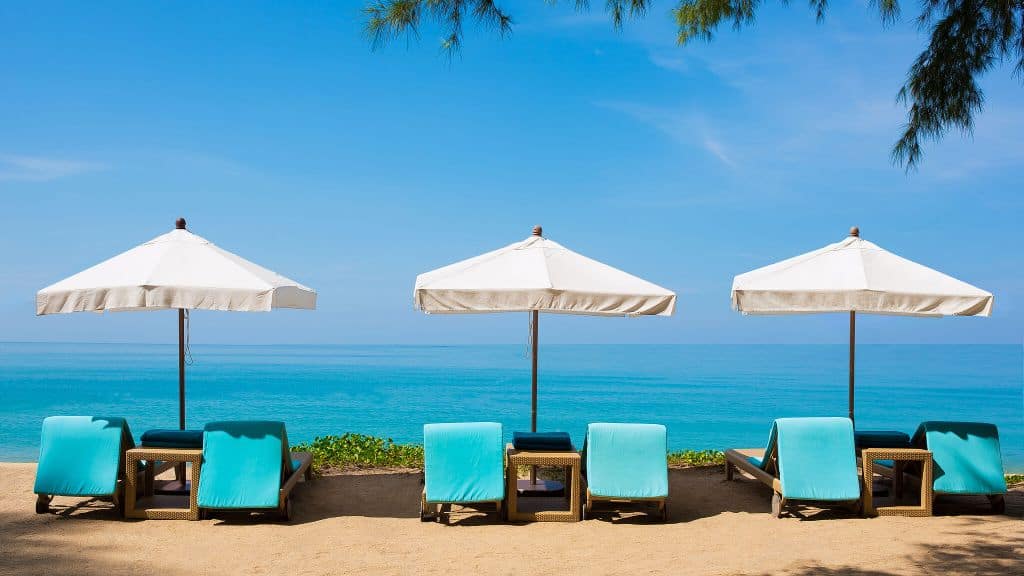 Splitting Hairs
It would be great to have more than one restaurant to choose from and outdoor seating for breakfast and dinner. Also yoga instructors need a bit more training. They are not as professional as in other premium resorts in Thailand.
All In All
Maikhao Dream Villas are a dream come true for a large family or a group of friends looking for an ultimately luxurious spacious accommodation in a five star resort.