We are in Bali exploring the best restaurants on the island. Balinese know all about good food and I have to say that we are very spoiled for choice on this beautiful Indonesian island. Two restaurants below are our absolute favourites for Asian cuisine. Both are centrally located near Seminyak, have fantastic atmosphere and are places to 'see and be seen'.
Sarong
If you are in the mood for spicy Asian food in designer atmosphere look no further than the glamorous Sarong.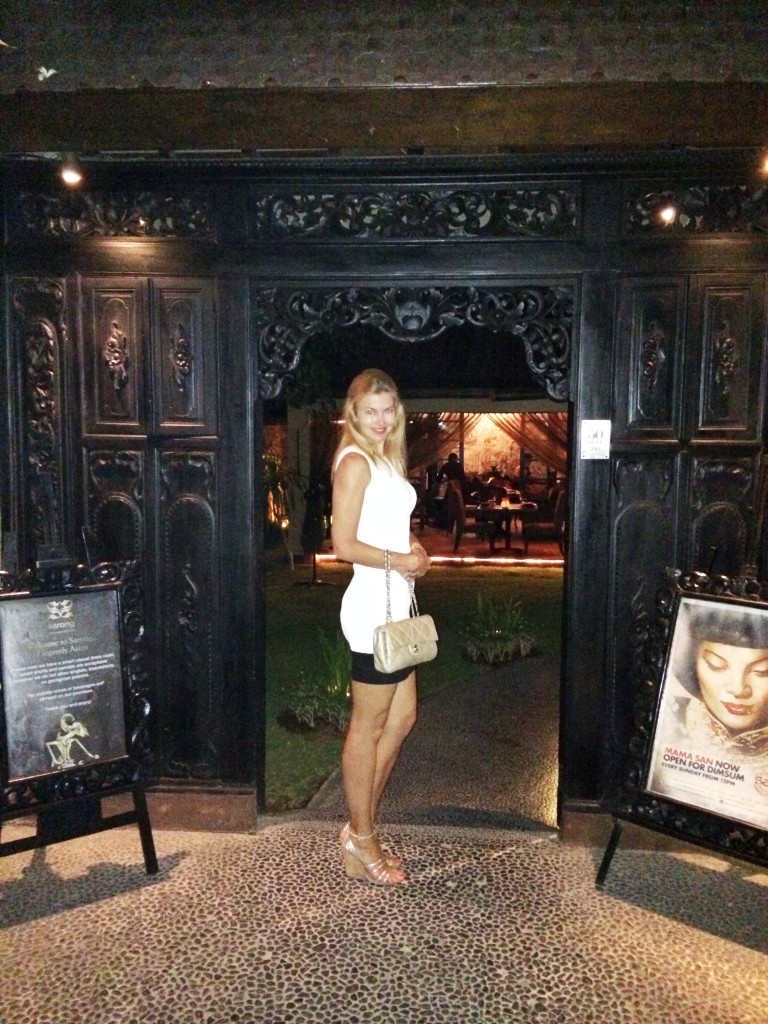 This restaurant firmly remains one of my favourites in Bali – it consistently delivers the most amazing food and wonderful atmosphere.
Guests can choose between luxurious dining room setting furnished with plush sofas and crystal chandeliers or a romantic garden setting, perfect for couples.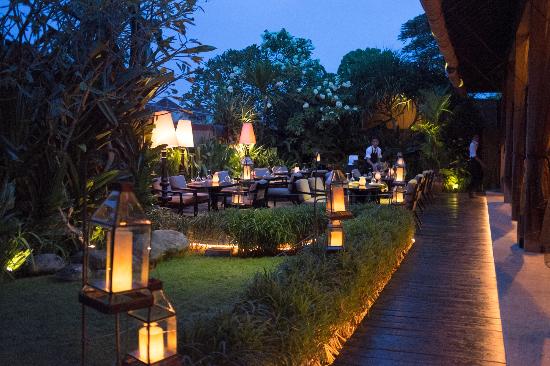 We absolutely love the interiors and attention to detail. Everything from fresh flowers to impeccably set tables speaks of perfection. Some of the staff have been with the restaurant since the opening in 2008 and it ensures a very high level of service.
Food is a wonderful mix of Asian flavours and recipes gathered from all over the continent. The only thing to mention is 90% of the dishes are super spicy. If like me, you are not a big fan of very hot food, the staff will promptly bring you some cucumber sticks and a sorbet to cool down the burning sensation.
Some of our favourite dishes include crispy salmon salad, panang curry and grilled scallops with sweet duck.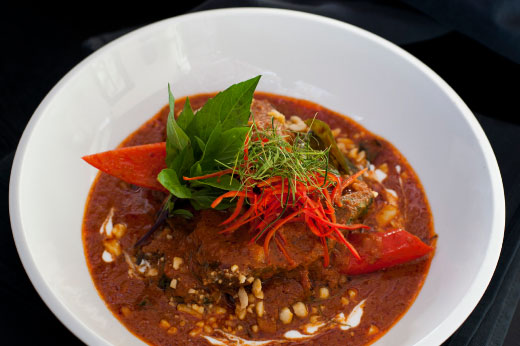 Sarong is booked out every night of the week, so make sure to book well ahead.
Wonderful restaurant and a 'must try' in Bali!
Location: Seminyak
Price Range: USD$100 per couple plus wine
Atmosphere: Romantic & glamorous
Family Friendly: No
MAMA San
MAMA San is a sister property of the beautiful Sarong. It is in a completely different setting, on a main street of Seminyak in an all-glass modern building.
Impressive industrial design is somehow warm and inviting and a huge mural on the wall lets you know that you are in for a Asian treat.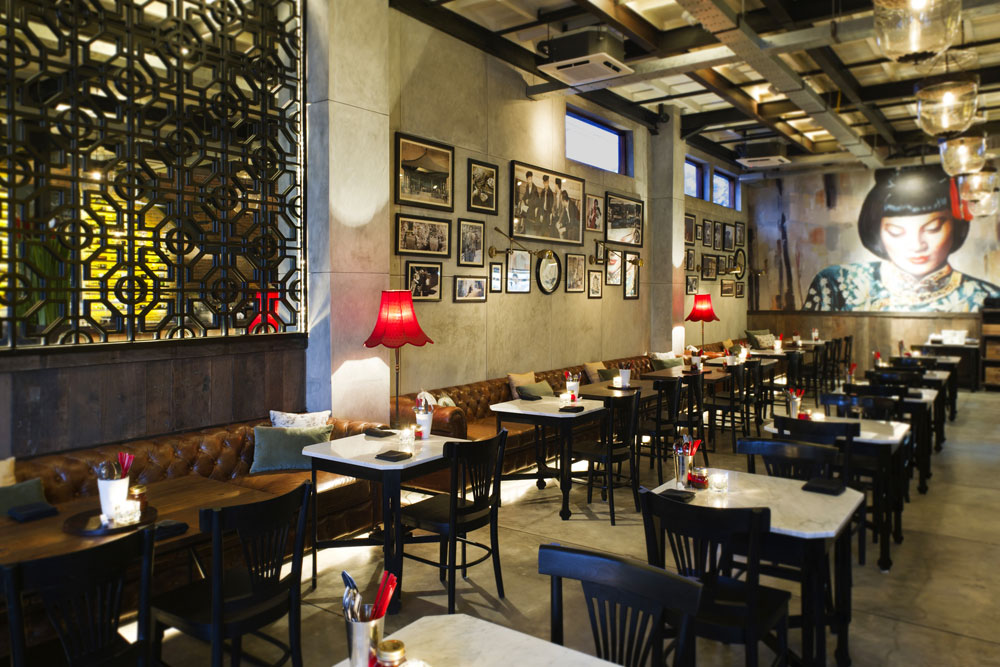 The tables are set over two levels and all of them are booked out every night, so just like with Sarong, do book in advance.
The food is unbelievable – the most flavoursome Asian cuisine in Bali. Long menu features specials from all Asian countries and have a wide selection of curries, salads, soups and noodles.
Beef dishes are especially good! Try Beef Vindaloo and the very famous MAMA San Beef & Bamboo dumplings.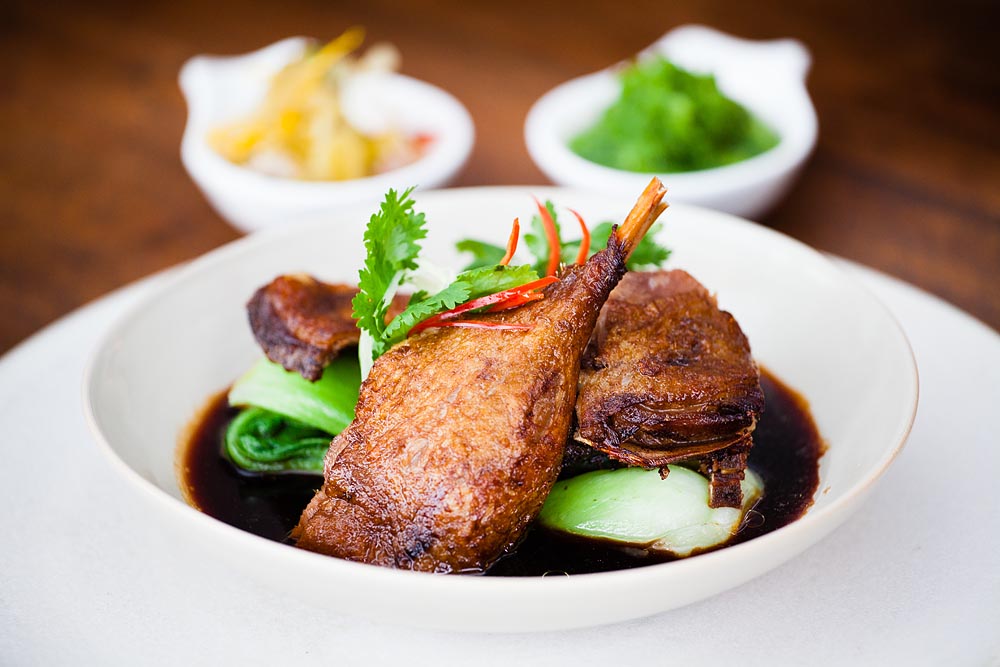 Atmosphere – busy and buzzing! MAMA San is where you find the international jetstet who appreciates the finer things in life.
Another 'must visit' in Bali!
Location: Seminyak
Price Range: USD$100 per couple plus wine
Atmosphere: Buzzing
Family Friendly: Yes for an early sitting