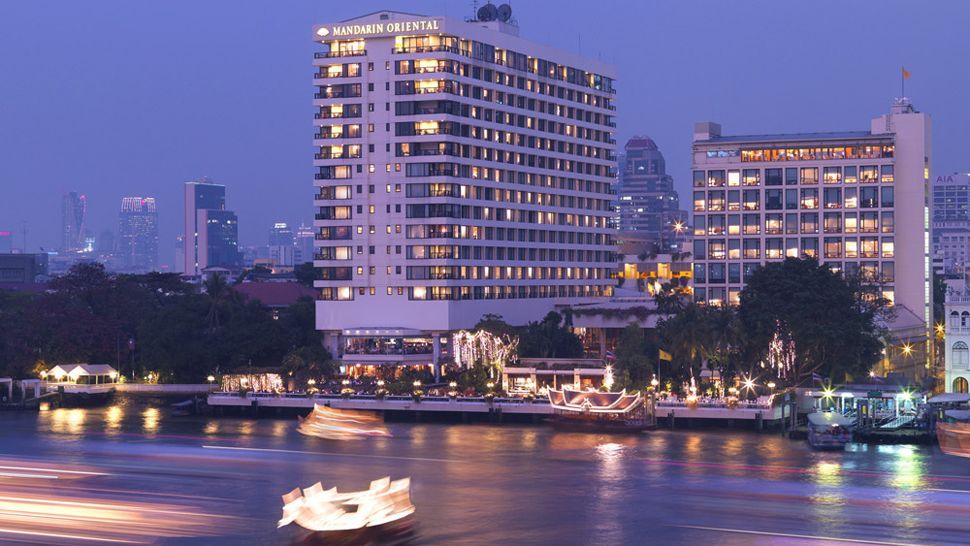 the lux score
72
the lux score explained
Service 7
Rooms 5
Food & Beverage 9
Ambience 7
Attention to Detail 7
Generosity & Value 5
Wow / Hip Factor 8
Facilities 8
Location 10
Fit to Promise 6
This hotel might've been grand and luxurious at some point in the past but it is definitely not now.
We suggest that you Lux Travellers stop here for dinner but don't spend you Luxie dollars staying in this old (so old..) hotel.
Stay in a nice room/suite will set you back at least $1,500 per night. For one third of that amount you could enjoy a suite twice the size in the nearby riverside beauties like Shangri La or the Peninsula.
Mandarin Bangkok charges unreasonable prices and doesn't provide anything special for it.
Rooms & Suites
Standard rooms are tiny, with no view & old furniture. Deluxe rooms have some rivew outlook but by means a good view.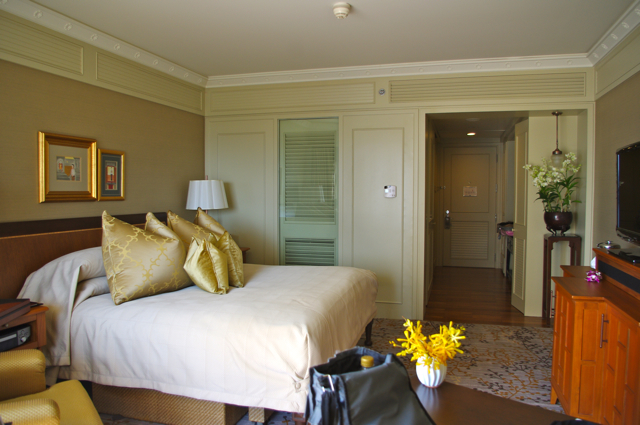 Premier rooms have the best views (front river views) but are the smallest in the hotel. These rooms haven't been renovated in a long time and smell a little mouldy because of the moisture in the air.
Mandarin Rooms are advertised on hotel's website in a very misleading way with a beautiful picture of the full river view large room. Well, I had a look at them and they have river glimpses but mostly dirty concrete neighbourhood roofs outlook. When we asked the staff about it they shrugged their shoulders and said that we can pay additional $800 per night if we want a better view.
Exact same story applies to the executive suites. The ones shown to us had absolutely NO VIEW yet their website shows a very different picture. Suites living room is absolutely tiny (you couldn't accommodate a small child in there).
State rooms are beautiful (they start at $1,000 per night) with big windows facing the river but they are just that –  Small Rooms.
So from what you can see the accommodation standard in this hotel is an absolute joke.
Yes, there are other lovely features the hotel like beautiful riverside restaurants, complimentary ferry service but you don't have to stay here to enjoy those.
Lux Travellers verdict – Do Not Stay Here! There are so many other nicer hotels on the river that will treat you with more respect and provide with much nicer rooms for your money.
Nearby hotels to try are Shangri La & The Peninsula.
Tip – do have dinner at the hotel's Thai restaurant. It has a really nice traditional Thai dancing show and the food is great.