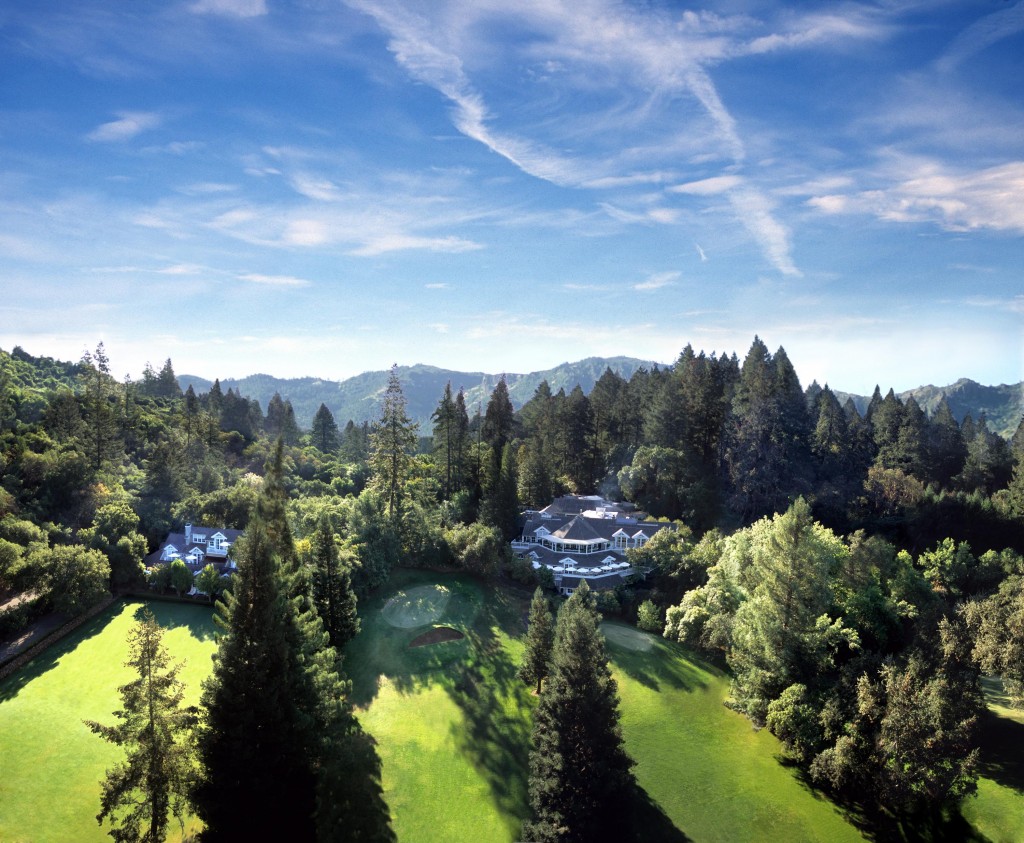 the lux score
92
the lux score explained
Service 9
Rooms 9
Food & Beverage 10
Ambience 9
Attention to Detail 9
Generosity & Value 9
Wow / Hip Factor 8
Facilities 10
Location 10
Fit to Promise 9
Located on 250 rolling wooded acres near the intersection of the Silverado Trail and the Howell Mountain Road, Meadowood is a living and breathing ode to the Napa Valley.
It was originally designed in the 1960s as a small club for the local wine growing community. Today's Meadowood is the result of the vision of its managing partner, real-estate developer Bill Harlan, a native Californian who came to love Napa Valley during his student days at the University of California at Berkeley. In the late 1970s he started searching for land to build a vineyard and winery. During this process, he stumbled on Meadowood and decided to develop it into a world-class resort that would also be a centre for cultural, social and sporting life in the Napa Valley. Today it has a membership of 800, is the site for the annual Napa Valley Auction and is a Relais & Chateau hotel. Harlan did eventually establish his winery, Harlan Estate, in nearby Oakville which produces some of Napa Valley's finest cabernet sauvignon.
Arrival and Location
Meadowood Napa Valley is located three kilometres from the township of St. Helena just off the Silverado Trail in the heart of the Napa Valley.
The staff is very attentive and welcoming in the reception area which is located in an attractive wooden bungalow. A staff member drives ahead of your car to show the way to your room tucked away in the spacious property. You park your car near where you are staying but it can be a bit of a hike up the hill to your room. Our staff member certainly huffed and puffed delivering our bags. But this is the country after all and there is a lot of gorgeous nature right outside your door.
Accommodation
There are 85 cottages, suites and lodges nestled into the forested hillside. All rooms have decks or terraces overlooking wooded areas, the golf course or croquet lawns. Most also have wood-burning fireplaces. There is a wide variety of room and suite configurations to choose from including five Cottages (Hillside & Hillside Terrace Lodges), six Suites (Estate Suites, Club, Meadow, Conifer & Hill House), 32 Junior Suites (Treelines & Woodlands), and 42 Rooms (Studios, Lawnviews, Oakviews, Treetops, Treeline Cottage & Estate Rooms). All rooms have complimentary Wi-Fi, plush terry robes and in-room slippers.
We stayed in a spacious recently remodelled Oakview Room located in its own clapboard cottage.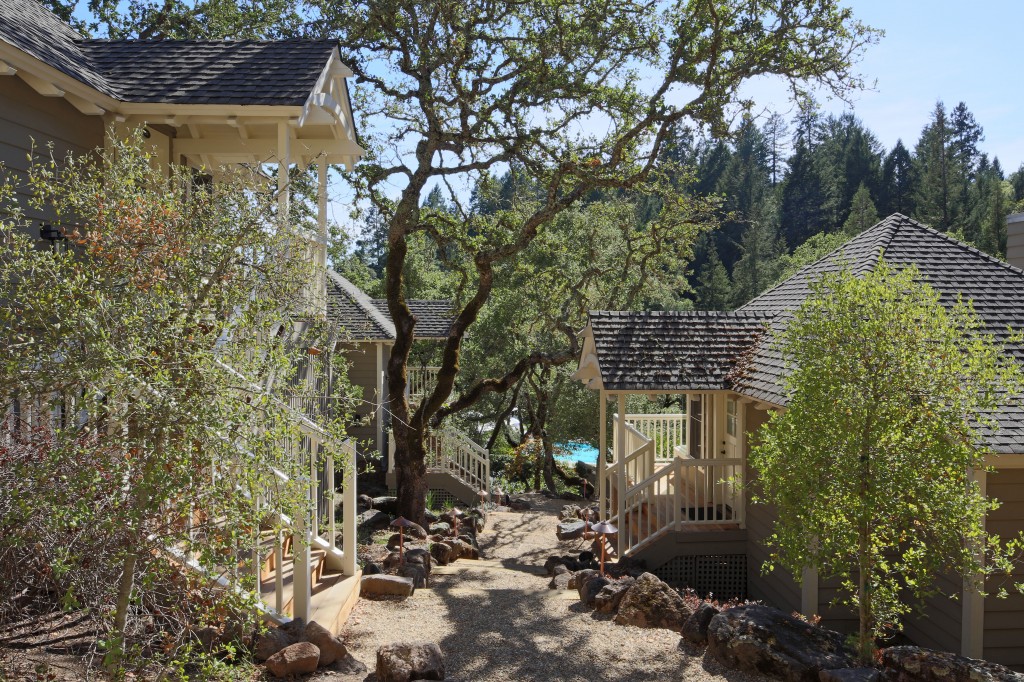 It had a vaulted tongue and groove wooden ceiling, a fieldstone wood-burning fireplace and large picture windows overlooking other cottages nestled into the hillside amongst the oak trees.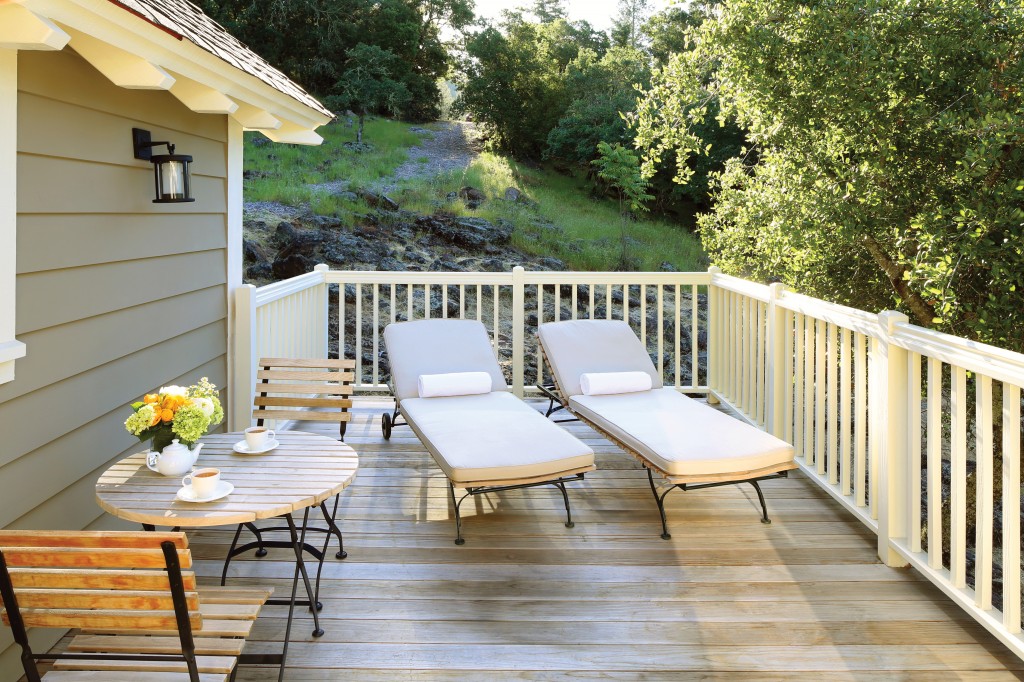 There was a comfortable couch, small table and two chairs, a built-in desk, dark wooden armoire and an extremely comfortable king-size bed. The colour palette was perfectly understated in cream, brown and tan. A deck had two chaise lounges and a wooden-slat outdoor table and two chairs. The spacious grey marble bathroom featured two vanities, a soaking tub and separate shower.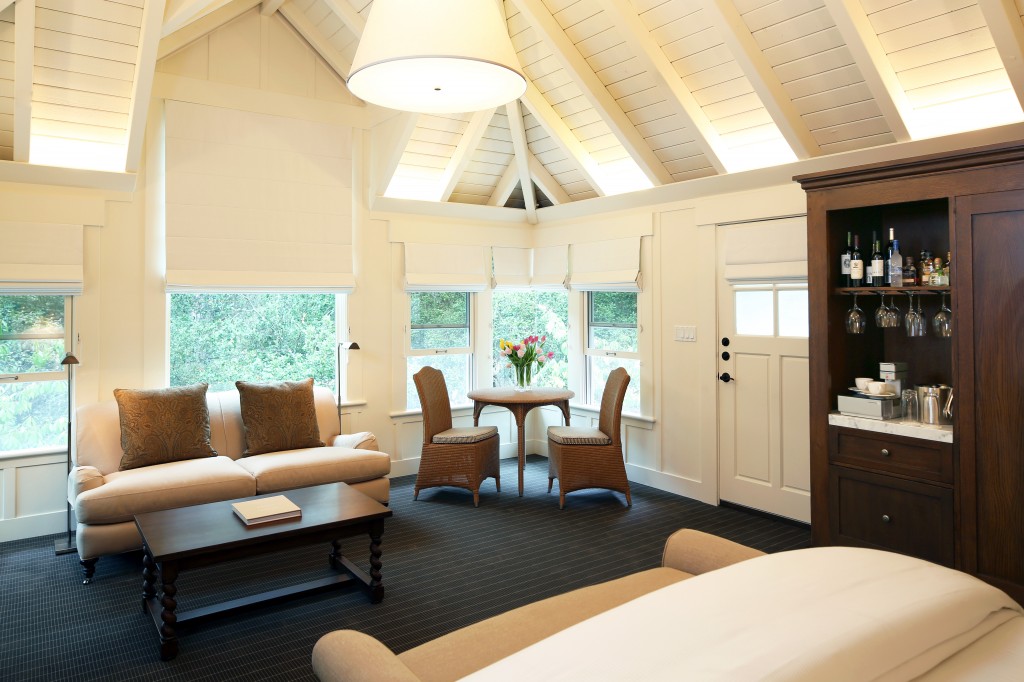 Meals
The most compelling reason to stay at Meadowood is to dine at the three-Michelin-star Restaurant at Meadowood.
Chef Christopher Kostow offers a tasting menu of 8-9 or 15-20 courses, both of which can be offered with wine pairings. When you make your booking at Meadowood, the reservations team asks for your likes and dislikes, allergies and aversions so that Chef Kostow and his team of 15 in the kitchen can craft a unique menu for your table.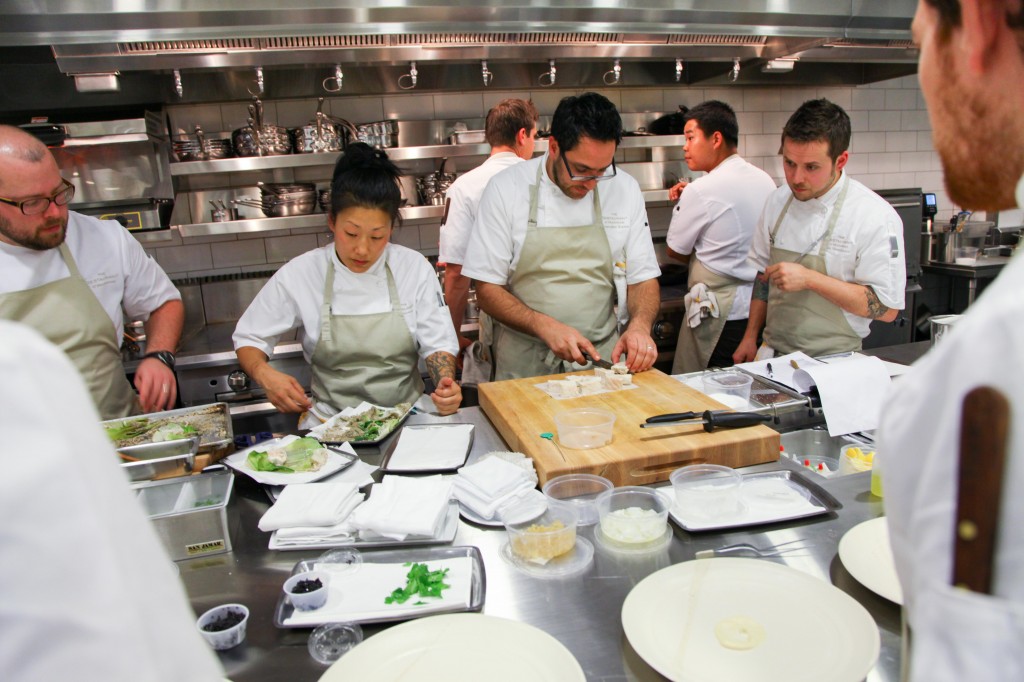 We enjoyed a pre-dinner drink in front of the fieldstone fireplace in the recently renovated bar area before heading into the serene dining room to begin our dining adventures. This being California, the ambiance is relaxed and not overly formal, which was very appealing.
What I found most interesting was how Chef Kostow offered playful and almost cerebral interpretations of various flavour memories of old-fashioned dishes like roast chook and pralines, to name just a couple. (He actually studied philosophy at college before training under fabulous chefs in the States and France.)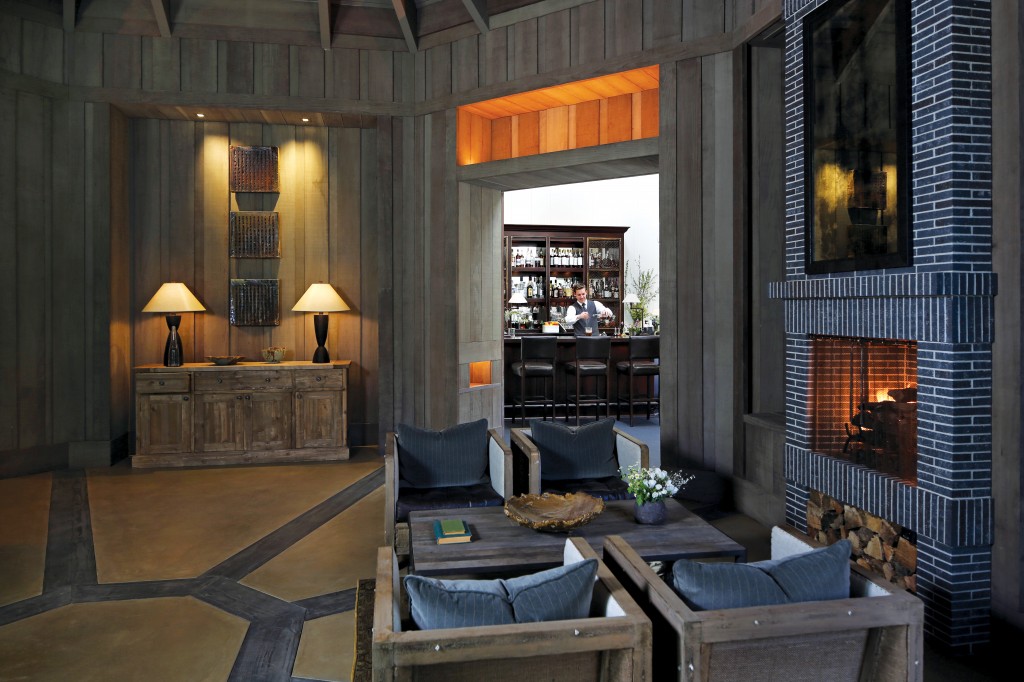 Each finely wrought dish is introduced as a simple list of ingredients and each is served on exquisite and distinctive crockery. The intensity of flavours and textures is remarkable.
Some of my favourite dishes included:
A whimsical amuse bouche of baby vegetables fermented in champagne yeast and served inside an antique book titled Everyday Foods 1937.
Whipped yogurt with salted wild plum, black sesame and shiso sauce. Such a simple dish with astonishing flavour.
Asparagus and surf clam with sprouted seeds and grains. The saltiness of the clam is perfectly balanced with smoked goat's milk butter.
Poussin and broccoli rabe baked in bread. First of all we were served delicate poussin broth and were then shown the poussin in its gorgeous bread crust before we devoured its exquisitely moist and tender flesh alongside the flavourful sourdough bread.
And one of the simplest and most astonishing desserts I've ever tasted: olive oil, coconut cream and a few delicate leaves of borage.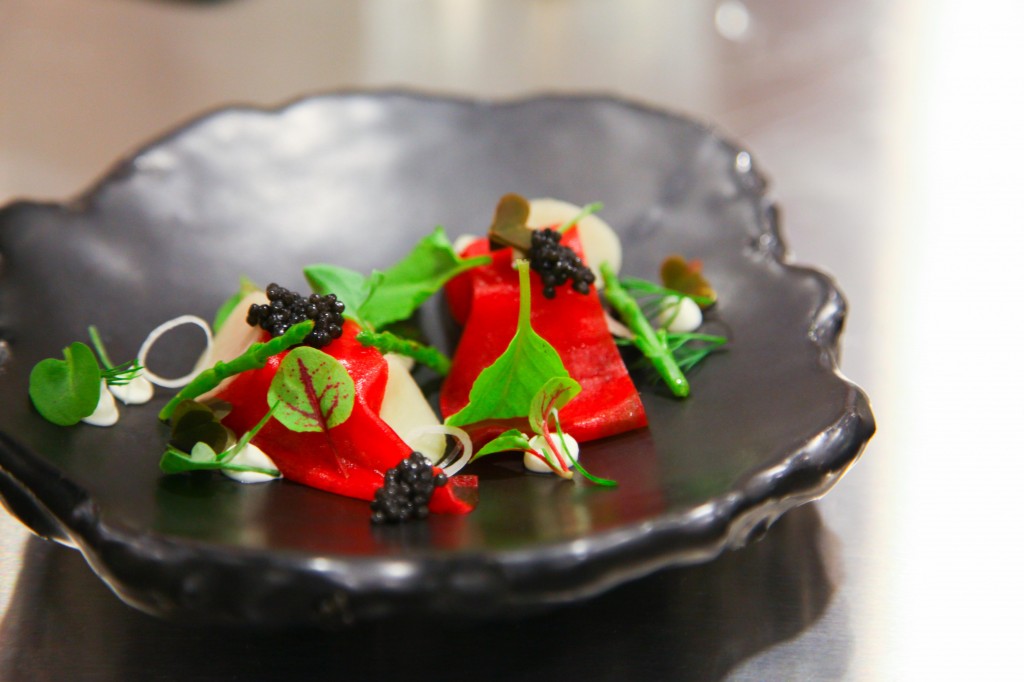 As for the other meals, breakfast and lunch (as well as informal dinners) are served at the Grill, a casual space overlooking the adult swimming pool. This is the perfect spot for classic Californian fare with lots of American treats at breakfast and healthy grills, seafood and salads fresh from the Meadowood garden at lunch and dinner.
Activities
The property features two championship croquet lawns, seven very pretty tennis courts, a nine-hole pitch and putt walking golf course, a golf studio and driving range, hiking trails, two swimming pools, a full-service health spa, and wine experiences. There is also a terrific kitchen garden at the entrance to the property, which guests are welcome to explore.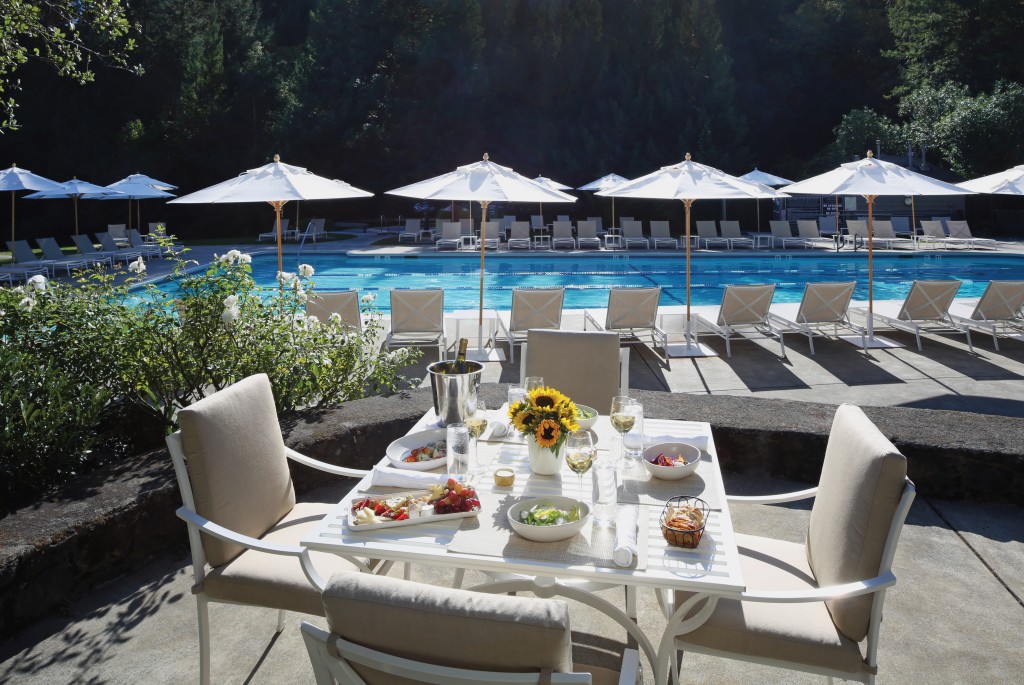 We loved playing tennis on the ivy-framed courts under the spreading oak trees. The birds were a twittering, the sun shining and a lovely cool breeze made this a perfect experience.
Befitting its location (and exceptional wine cellar) in the heart of the Napa Valley, Meadowood offers a range of fabulous wine experiences. They include a wine-tasting to compare wines from a range of Napa Valley appellations as well as going on excursions with Meadowood' s sommelier to taste wines at both world famous and hidden-gem wineries.
Wellness
Meadowood is in the process of building a huge new spa complex which will open in late 2015. There will be eight treatment suites and men's and women's relaxation gardens with saunas, steam rooms and whirlpools. The current spa facility, which overlooks the adult pool area, will be dedicated to a full-service gym. I certainly enjoyed the signature grape seed harvest wrap.
The Lux Traveller Loves
The highlight of staying at Meadowood has to be dining at Chris Kostow's three Michelin-star restaurant (one of only three in America outside of New York), which offers a perfect mix of whimsical creativity and razor-sharp precision.
I love the setting of Meadowood with its tall trees and pretty gardens. I can't imagine a more appealing place to play tennis either.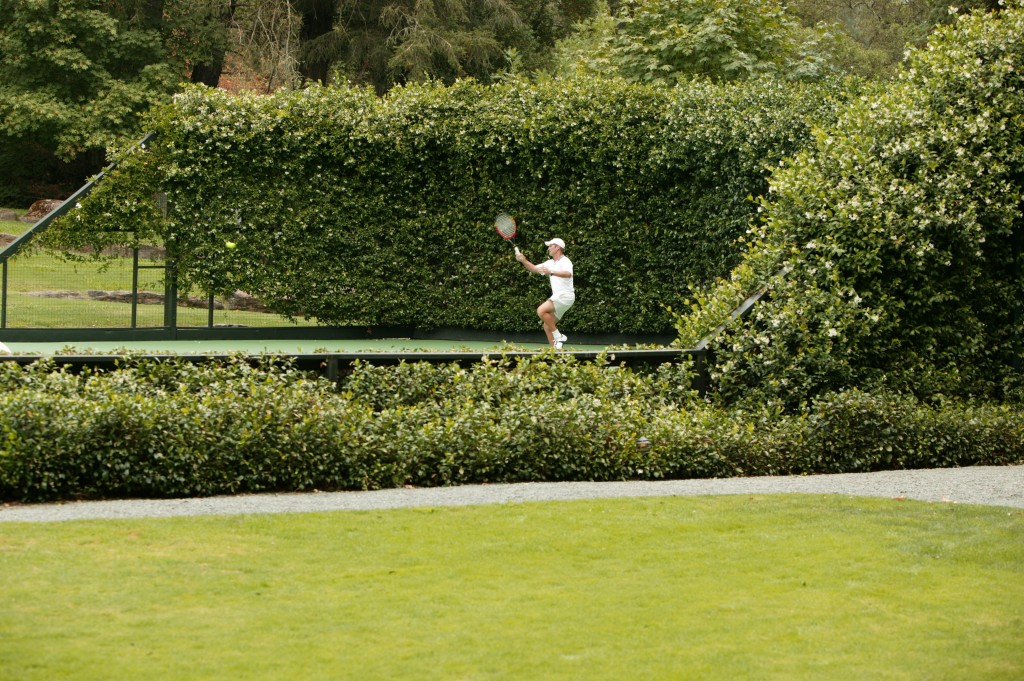 The rooms and suites have a charming country feel and the vaulted wooden ceilings add to their spaciousness. The grey marble bathrooms are beautifully appointed.
Splitting hairs
Since the resort is so spread out, it can be a bit of a hike along the road and through the parking lot to the restaurant. It would be nicer if there was a dedicated walking trail between the resort's various facilities so that you don't have to walk on the road.