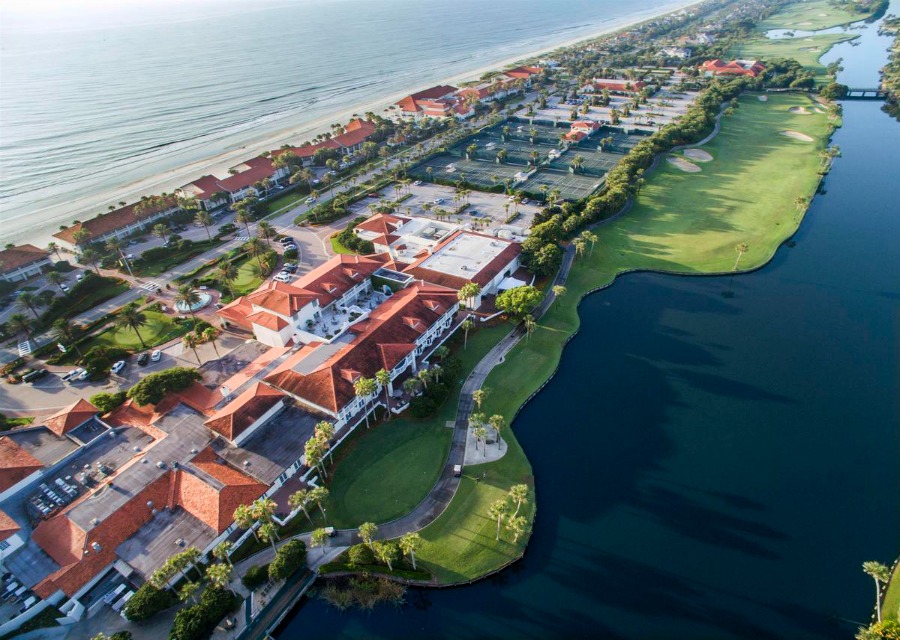 Ponte Vedra Inn & Club is a AAA Five Diamond historic resort that offers beachfront access in beautiful, uncrowded Ponte Vedra. Here you can enjoy cycling, tennis, and golf before unwinding at the luxurious full service spa. Dine seaside, beach comb, or relax in a comfortable beach chair with a bright yellow umbrella. This is a place to experience a real Floridian beach holiday.
Location
Ponte Vedra Inn & Club is located in Ponte Vedra, between Jacksonville and St. Augustine Florida. The area has roots as a mining town during WWI which then became a popular resort location during the twenties when Ponte Vedra Inn & Club opened its doors in 1928.
This is a part of the coast that is not lined with high rises. You can experience Old Florida. It's a great home base for exploring the area, but you will find plenty to do right there.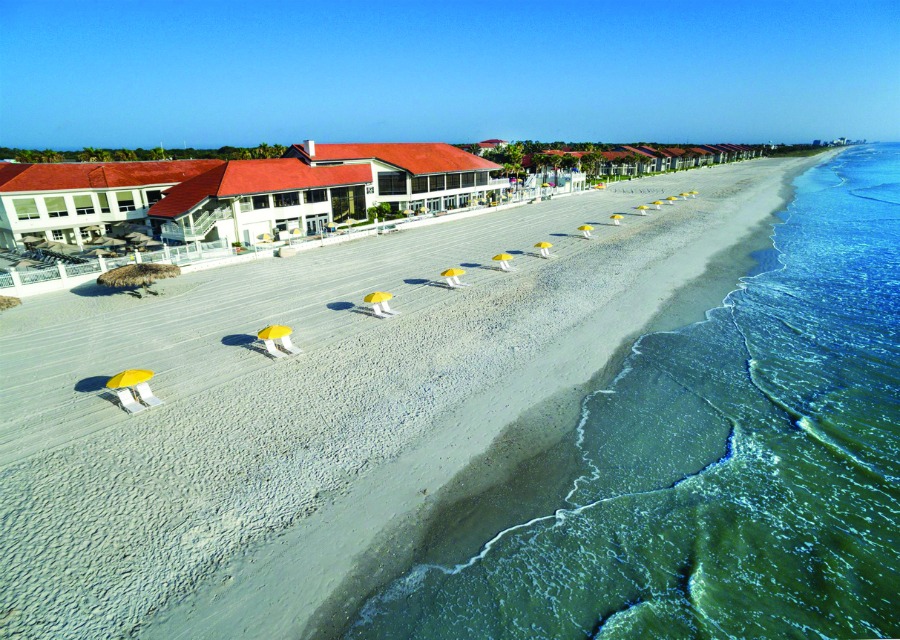 Service
Staff at Ponte Vedra Inn & Club is excellent. Some of the staff have been there for 20+ years. It lends a family-owned vibe to the resort and you get the impression that the staff are invested and truly care about your experience.
Accommodation
There is a variety of rooms to choose from. If you prefer a more traditional look, you can stay in one of the rooms that feature dark wood, plaid and floral prints. Or you can choose newly renovated rooms with fabulous textural elements and layered patterns. Both styles have character and charm.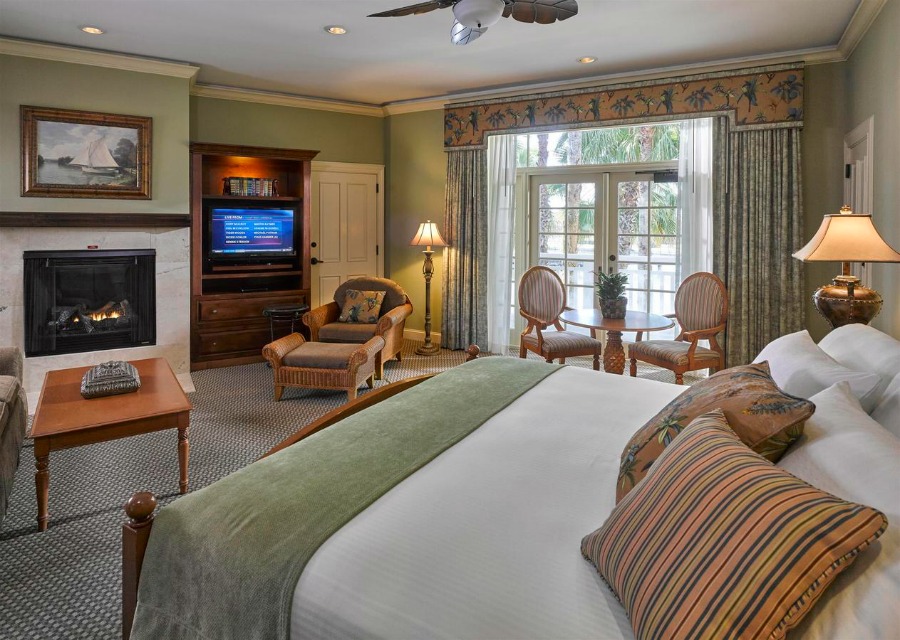 Pool Scene
There is a huge family pool with life guards. There is also a lap pool below the gym. Both pools have views of the ocean, but of course you can choose to swim in the ocean as well. The spa pool is serene and has massaging jets and waterfall. It's worth having a spa treatment just to have access to the pool.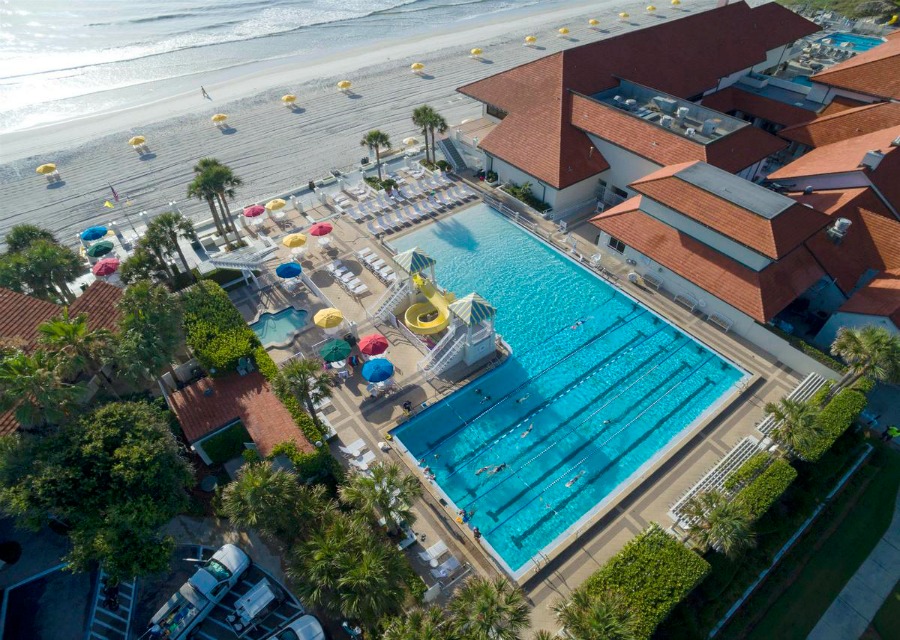 Dining at Ponte Vedra Inn & Club
Breakfast — Breakfast at Ponte Vedra Inn is served in the Inn Dining Room, with traditional decor and southern classics like grits and buttermilk pancakes. You can enjoy the buffet or order a la carte from the menu. If you just want a coffee and muffin, you can find that at the Gourmet Shop, a small cafe that offers wifi, snacks and Starbucks.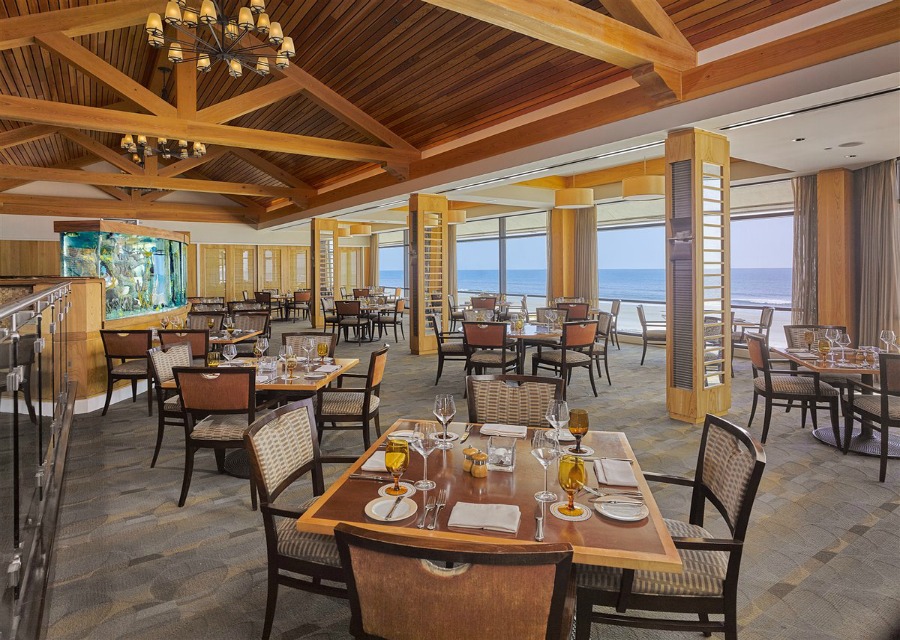 Lunch — Lunch at the Surf Club Patio is light and fresh, served al fresco amid the salt air breeze. Try the local fish and salad accompanied by a frozen mojito.
Dinner — The Sea Horse Grille offers a creative menu and views of the beach.  After dark, the atmosphere is cozy with a glowing fish tank and tall, wood beamed ceilings.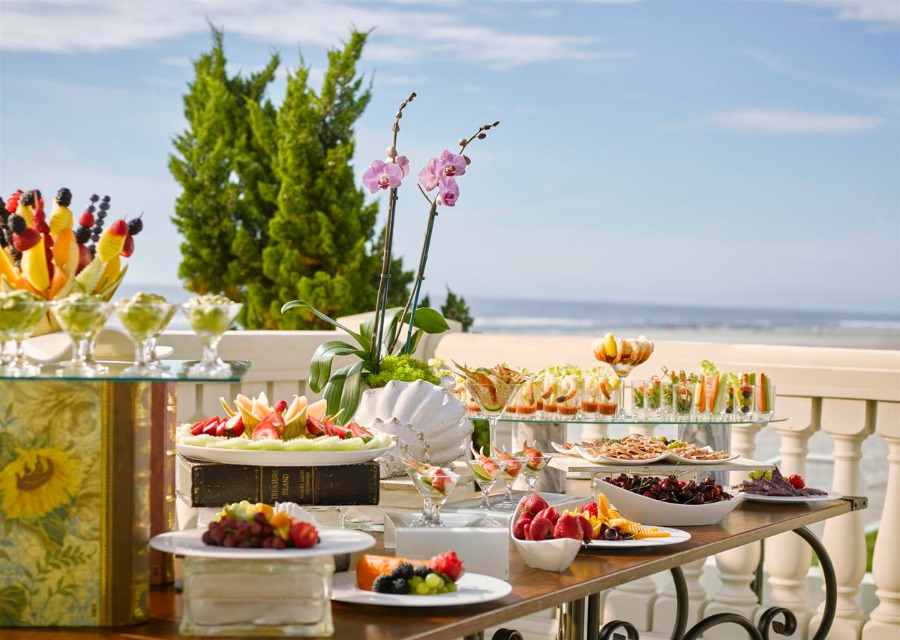 Atmosphere
The resort is upscale casual. There are charming design features like the signature sea horses, layered patterns and plush comfort. It's relaxed, friendly, and has an Old Florida vibe.
Tips for Ponte Vedra
This beach is known for an abundance of black shark teeth—have fun combing the sand for treasures. From Ponte Vedra Inn & Club, you are a short drive from St. Augustine, which is the oldest city in the US. The town is brimming with charm and provides many options for food and entertainment.
The Lux Traveller Loves
The family friendly, old-school vibe and proximity to the unspoiled beach. The Spa is exceptional with a gorgeous and plush lounging porch and dedicated pool.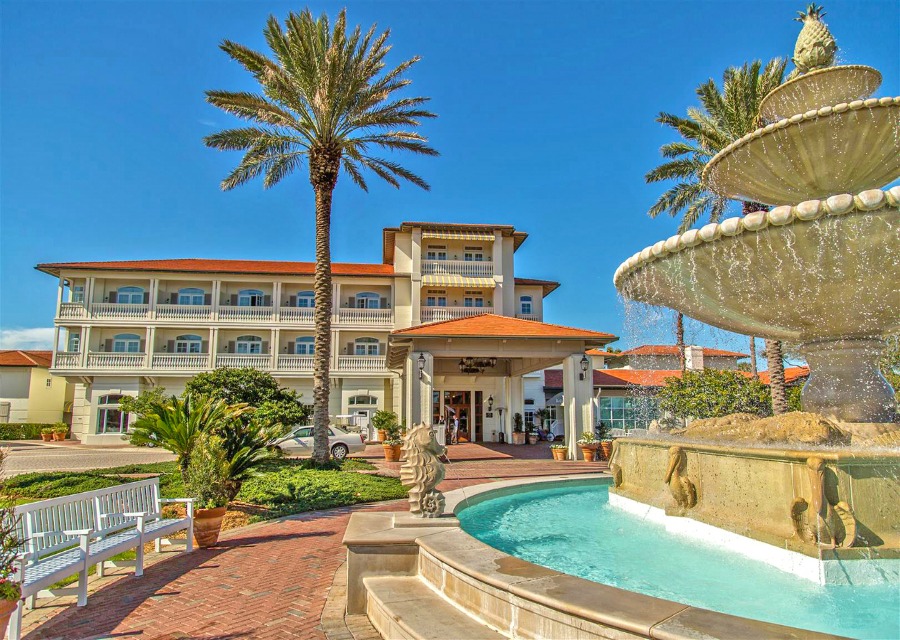 The Lux Traveller Doesn't Like
Ponte Vedra Inn & Club does not allow pets. It would be nice if this was a dog friendly resort.
All in All
Ponte Vedra Inn & Club is the kind of place you want to revisit. It's perfect for multigenerational families and for people looking for quiet seclusion.