the lux score
90
the lux score explained
Service 8
Rooms 10
Food & Beverage 8
Ambience 9
Attention to Detail 8
Generosity & Value 9
Wow / Hip Factor 10
Facilities 9
Location 9
Fit to Promise 10
Niramaya Villas and Spa is an outstanding Australian resort hidden between the rainforest and the ocean near Port Douglas in Tropical North Queensland. This resort has a distinct Balinese flavour. All 54 villas have high ceiling and pitched roofs, Balinese cabanas by the poolside, separate pavilions for each bedroom, lily ponds, water features and tropical gardens.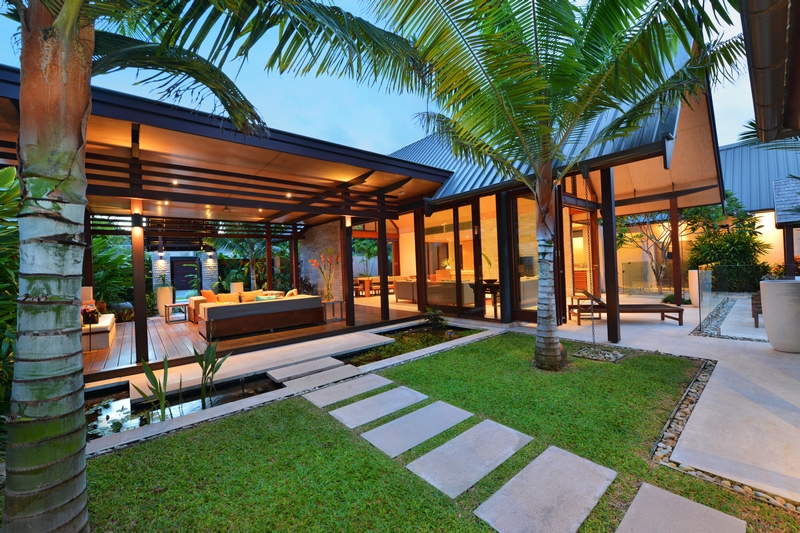 The villas have been around for 7 years but they look brand new and ultra stylish even to my very picky eye. I thought that Niramaya has just opened and was very surprised to find out that this stunning resort was around for years. How did Niramaya escape my luxury radar I don't know, but I am so glad I found it!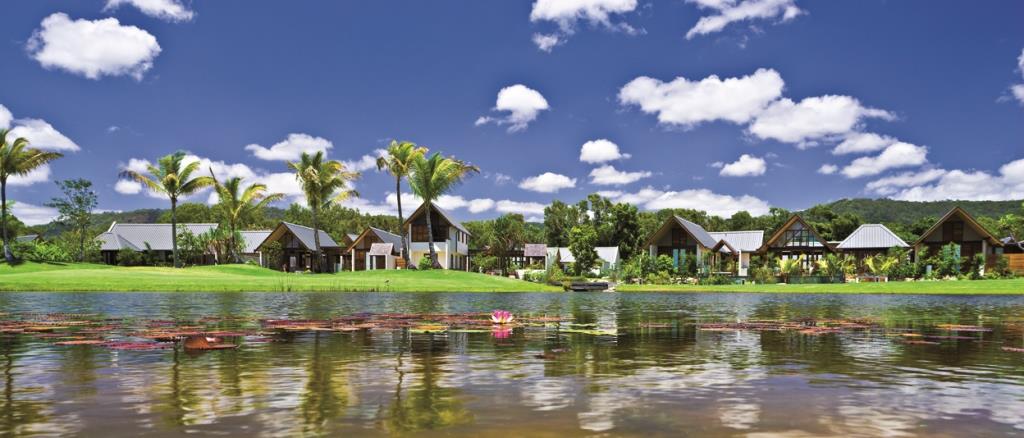 Accommodation
All 54 villas offer three or four spacious bedrooms designed in a modern yet very warm style. A lot of natural stone and wood create a very welcoming environment. Villas are the epitome of Australian luxury and no expenses was spared when Niramaya was developed – sandstone and limestone, natural wood, floor to ceiling glass create the ultimate home away from home.

Living room pavilion has a plush sofa setting, large flat screen TV, BOSE sound system, dining table for 6 guests and a full kitchen with Miele appliances and Miele laundry. Outdoor dining area has another setting for 6 guests and an outdoor BBQ.
Master bedroom looks onto the pool and rainforest – a magic view to wake up to. Ensuite features a shower with a view and a designer bath. Next to the bathroom is a large wardrobe area to make sure no luggage is left in the room.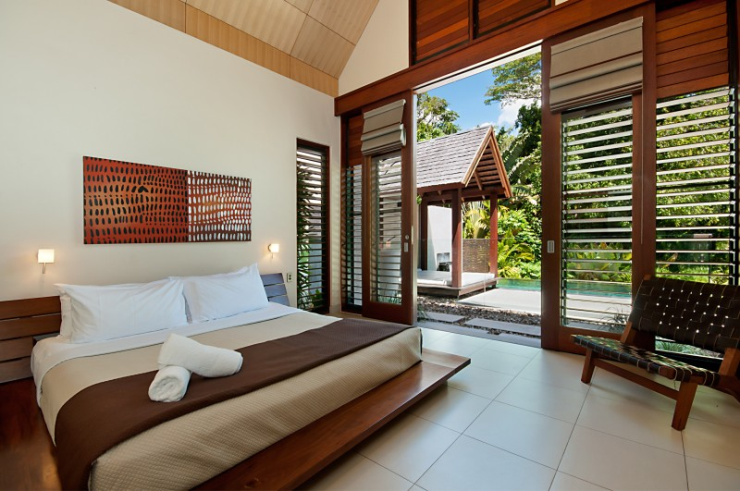 Our three bedroom villa looked onto the rainforest and was completely private, no one could look into our terrace or garden. Not that you are going to be running around nude, but if you do choose to do so no one will know!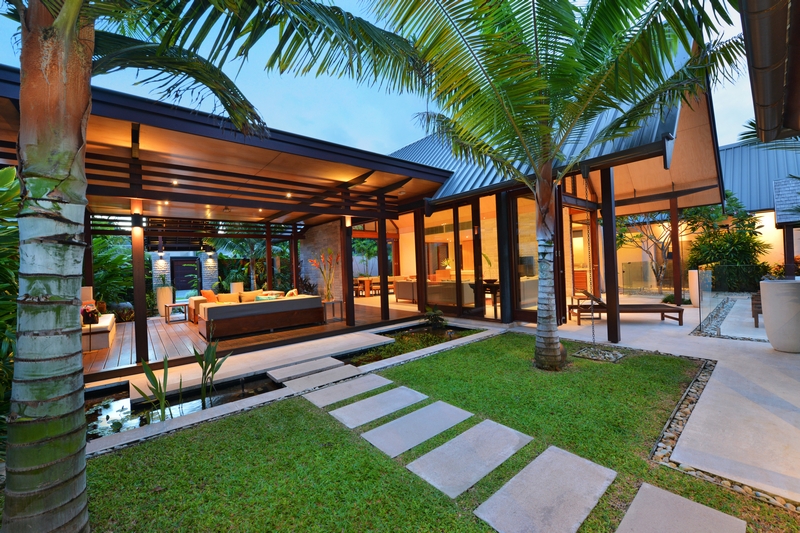 The villas are so beautiful, comfortable and elegant that we simply didn't want to leave ours for the whole time we were at Niramaya. And from what I hear many guests feel the same way.
Facilities
Niramaya has everything you might need for a week of indulgence and relaxation – stunning spa, picture perfect pool with designer cabanas, tennis courts, gym, lily ponds and a lot of space for picnics and strolls.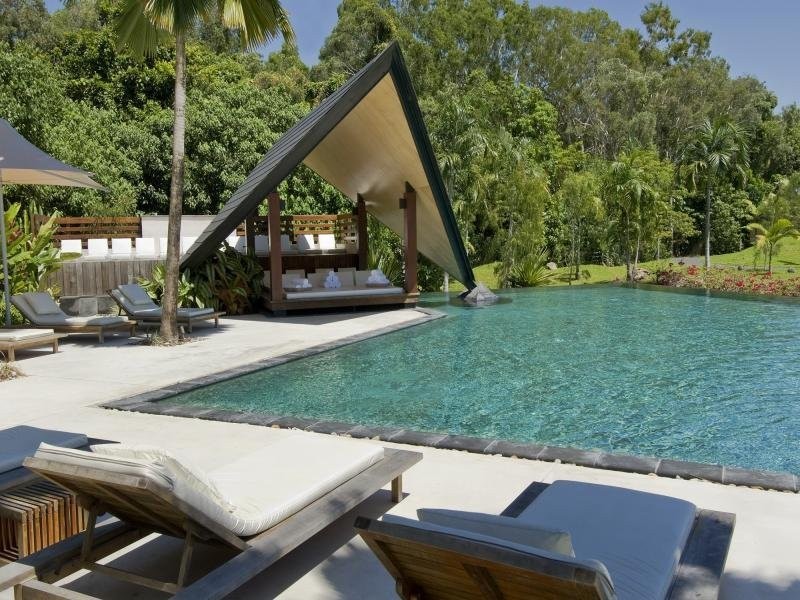 The resort occupies a large territory and even when all 54 villas are occupied it doesn't feel busy. Some of the villas look out onto the lily ponds and even have mini jetties, perfect for sun baking on the waterfront; others look onto the rainforest and are completely private.
In my opinion, the ultimate way to enjoy your holiday in Niramaya is to stock the fridge with beautiful food and drinks and settle in for a week in style. Once you arrive at Niramaya you wouldn't want to leave. It's a promise! Every time we have ventured out we couldn't wait to get back.
Days At Niramaya
Our days at Niramaya went approximately like this – get up and head to the Four Mile beach for a run / walk towards town. 30 min there and 30 min back – a fantastic workout and a great start to the day.
After a workout – breakfast. Breakfast can be enjoyed in the restaurant (one of the only opportunities to socialize with fellow lux travellers) or in your villa (for those who already have enough friends or prefer to eat breakfast in your pajamas).
By the time we finished breakfast it was almost 11am. From there on the choice is yours – watching movies in your indoor / outdoor cinema-like lounge room, sun baking by your own pool, reading books at the shady terrace or for those who feel a little more energetic possibly a game of tennis.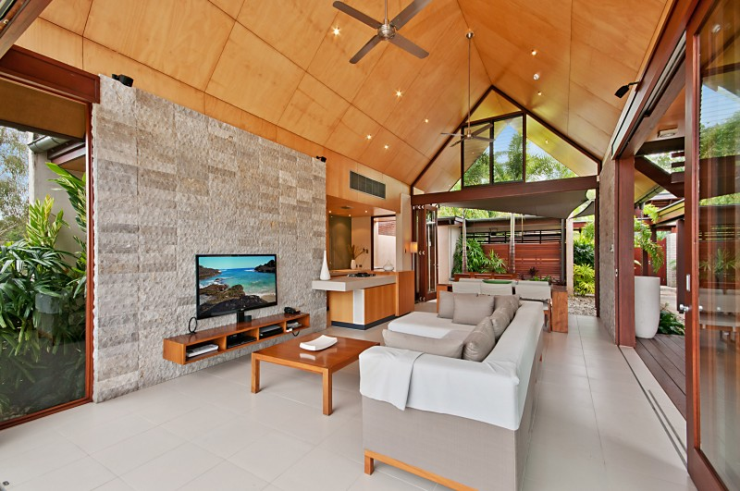 For lunch – you could prepare your own snacks (as you have a full size fridge, a wonderful kitchen and a BBQ in the villas) or order a gourmet picnic from the restaurant and enjoy an al fresco lunch by the lily pond mere meters away from your villa. Kids would absolutely love it!
Niramya Spa
In the afternoon I would venture off to the spa – the only spa in Port Douglas with rainforest views from every treatment room. For the ultimate luxury choose the Gold facial, my favourite. This sensational treatment will leave your skin glowing for days and what can be better than being covered by Gold. You'll truly feel like Nefertiti for the day.
Niramaya Spa uses Dr Gold products – a natural, organic range that uses active Australian ingredients.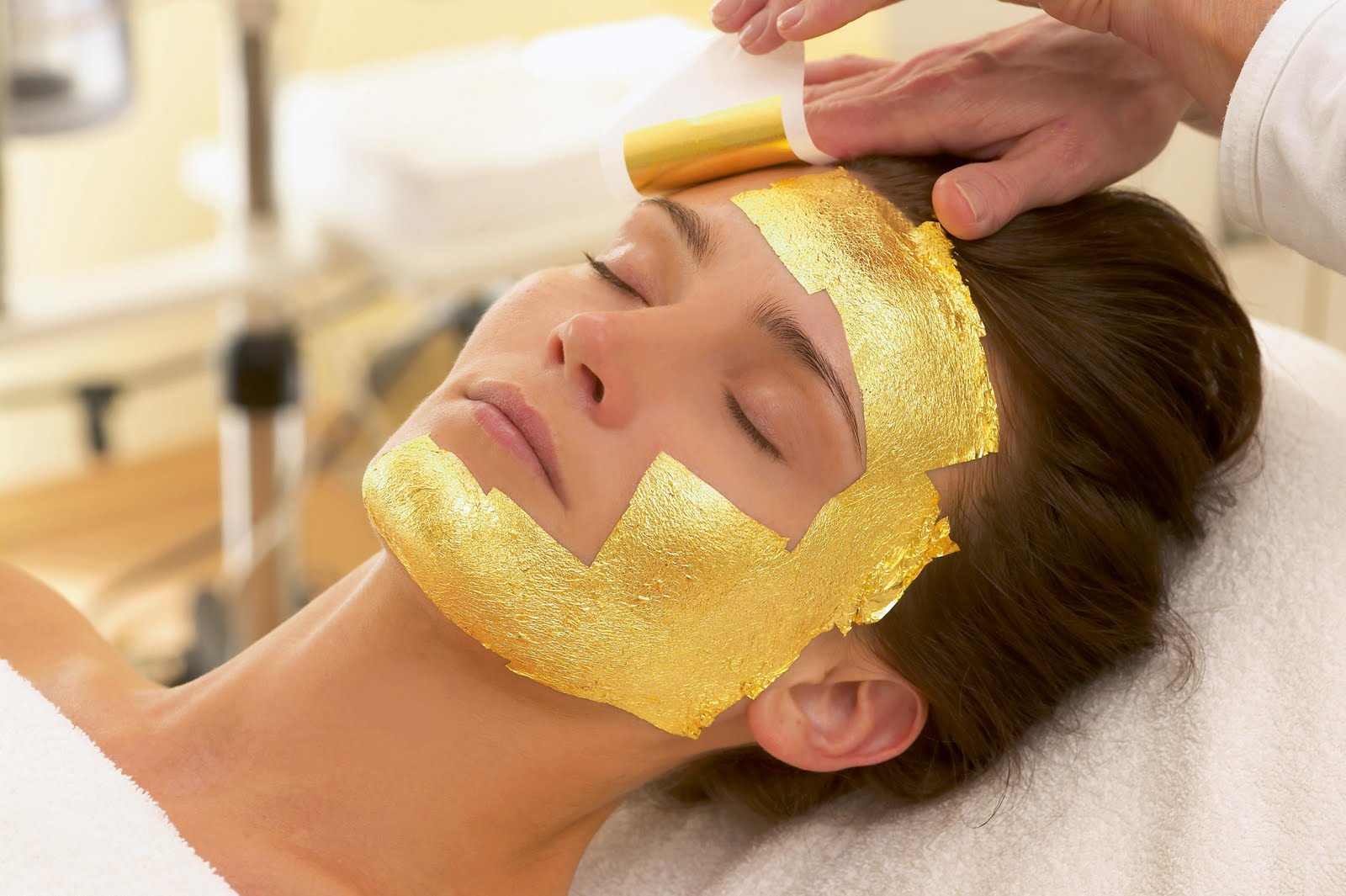 Rasa Restaurant
Rasa is resort's main restaurant. It serves breakfast, lunch and dinner.
We felt that main dishes were the restaurant's strong point as well as the setting.
It is truly magical, especially at night – you are in the middle of rainforest, under the stars, by the glistening blue pool with candle lit tables. It is romantic and elegant, with a distinct Balinese feel. A memorable night!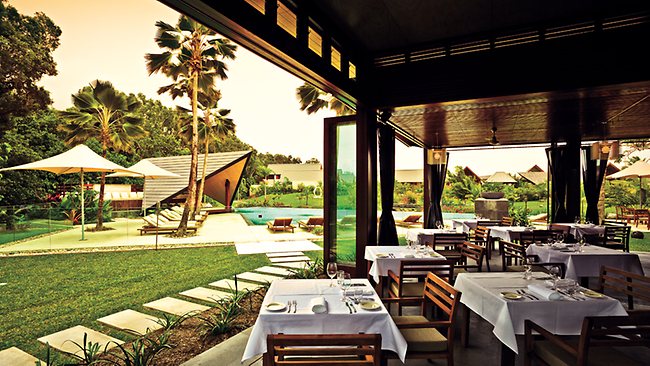 The Lux Traveller Loves
One of the best villas we found in Australia
Exclusive setting
Elegant outdoor dinner experience
Ultra special Gold facial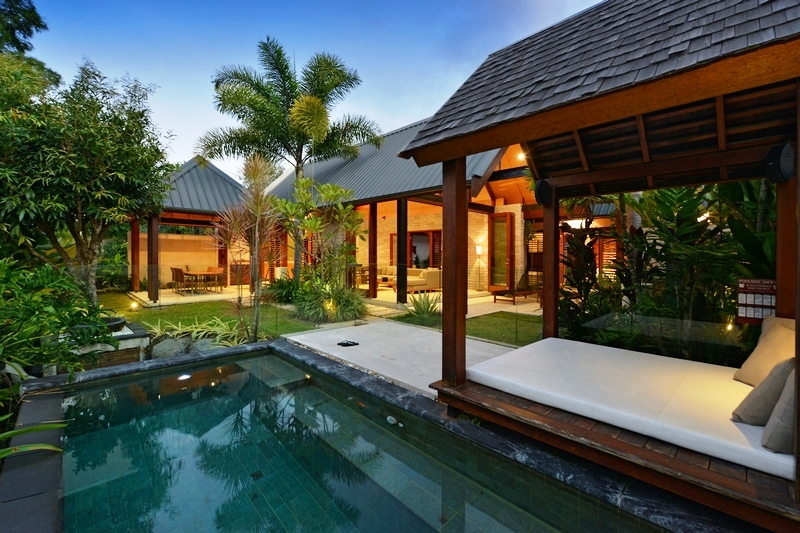 Splitting Hairs
Housekeeping and breakfast have room for improvement
All In All
Niramaya has become one of our favourite resorts in Australia! I can't believe I haven't heard about it before! We will now tell all our friends travelling to Port Douglas to look no further than Niramaya. As a point of reference think Banyan Tree in Phuket or Semara in Bali.
Sensational villa resort in Tropical North Queensland.