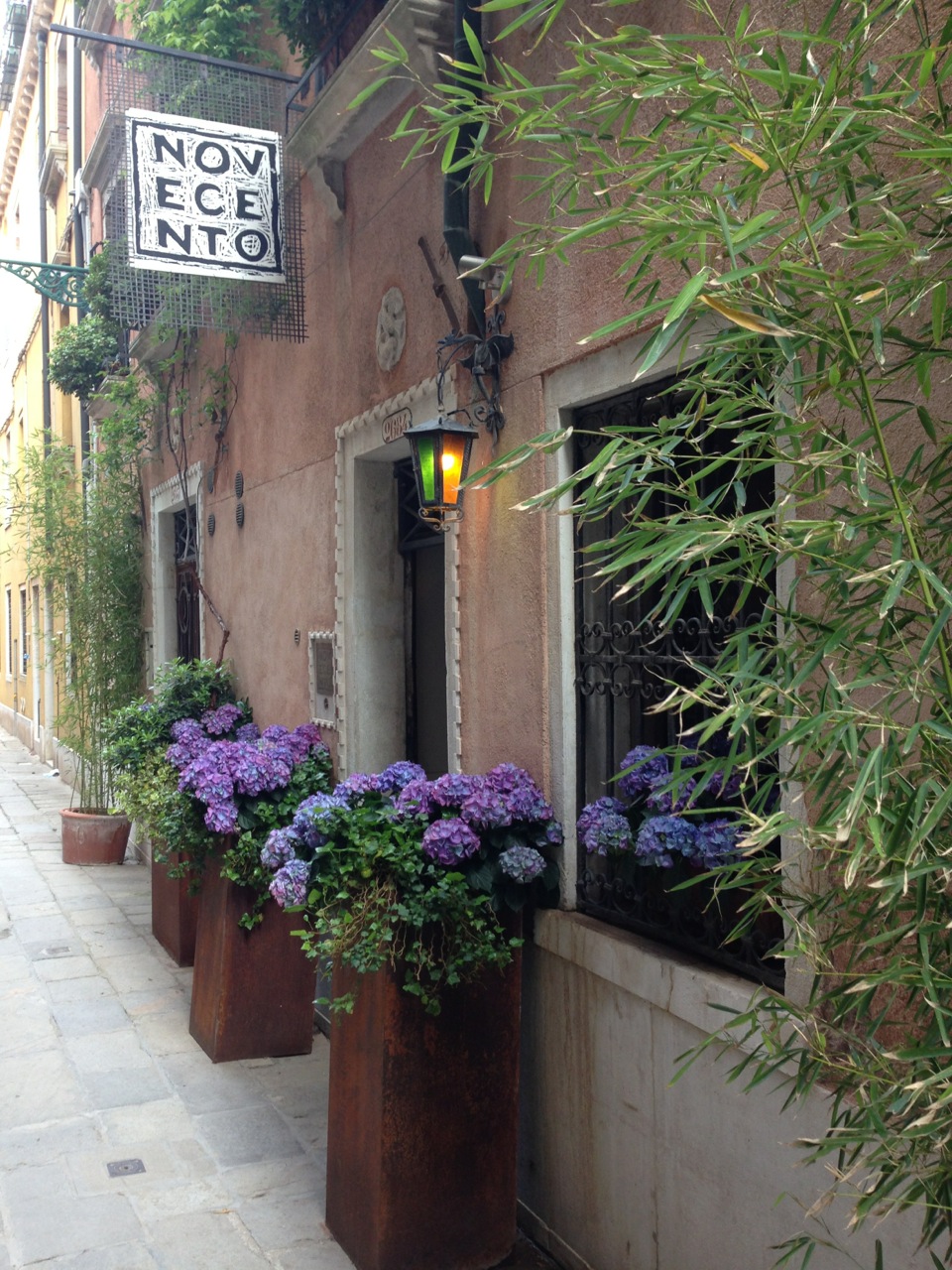 the lux score
69
the lux score explained
Service 8
Rooms 7
Food & Beverage 5
Ambience 8
Attention to Detail 8
Generosity & Value 7
Wow / Hip Factor 6
Facilities 5
Location 7
Fit to Promise 8
Choosing a place to stay in Venice is a veritable minefield, and there are definitely lots of options for all tastes and budgets.  Many of the large luxury chains have a presence here, but we have decided to avoid them on this occasion and go for a more authentic option.  Happily Novecento Boutique Hotel delivered exactly what we were looking for – a gorgeous boutique property, with friendly and ever-attentive staff, good location and in an incredibly quiet spot only minutes from the main sites!  Simply put – it is charming!
On booking the room, I was immediately contacted by the hotel with a detailed location description and request for our stay preferences.  I did contact them before arrival only to check that breakfast would be suited to a dairy-free diet, not a problem whatsoever thankfully!  I also confirmed location once more having never visited the city and heard horror stories about getting lost – again, they allayed all fears!
ARRIVAL
We took the vaporetto from the airport as the weather didn't merit the stylish water taxi option.  The nearest stop to the hotel (Giglio) is minutes walk away and it is surprisingly easy to follow the simple directions the hotel gives you.  A water taxi would however drop you off at the end of the street which is definitely easier.  Whichever way you choose to travel, there is no issue with roll-on luggage (just a few bridges to carry it across from the vaporetto!).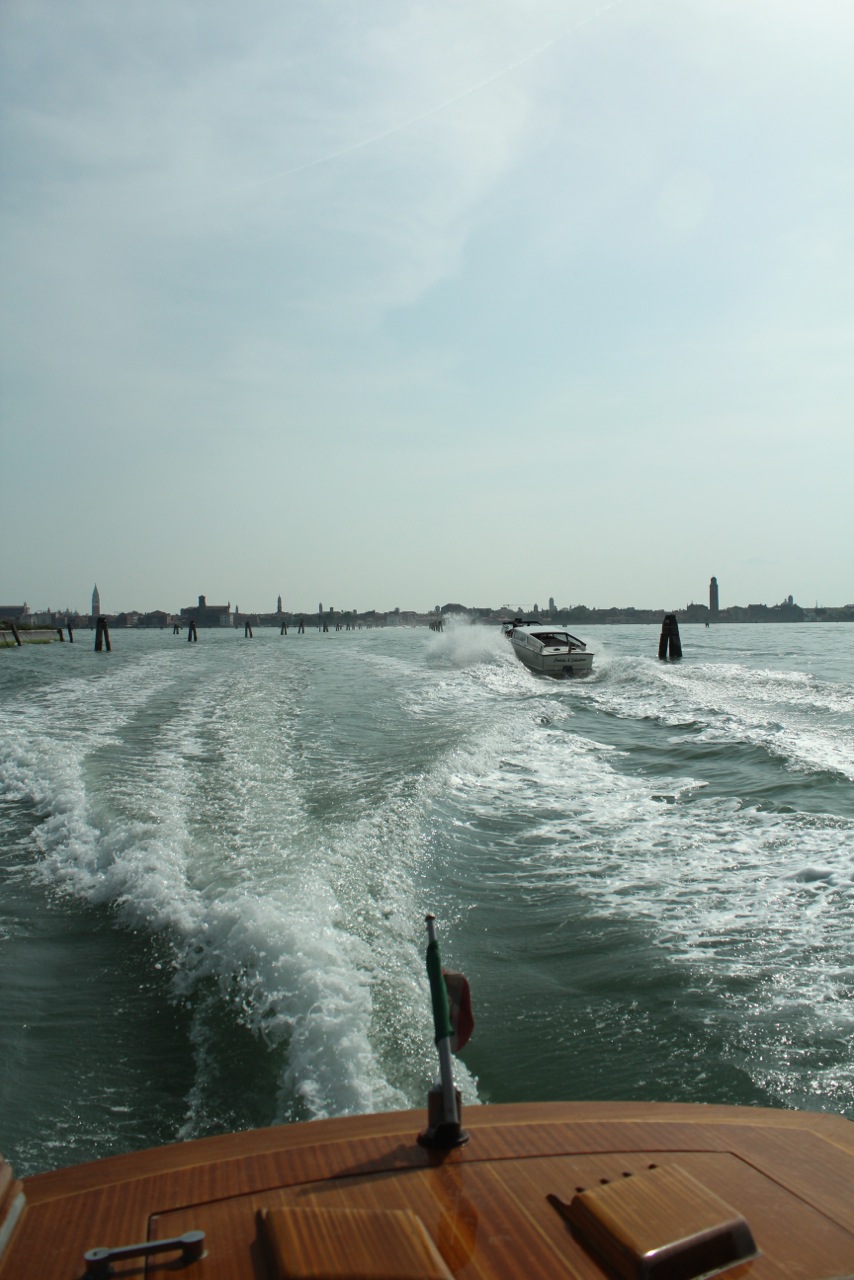 Entering the property is like arriving into someone's home and being warmly met by friends.  Beautiful flowers mark it out on the street and inside plenty of artwork, soft seating and soothing jazz music.  All of the staff we met was incredibly helpful, knowledgeable and friendly and had great suggestions on places to visit or to eat/drink at – but all offered in such a way that it was obvious they were genuinely helping us to have a marvellous trip!  Our room wasn't ready on arrival as we were quite early, but we had a quick coffee in the garden area (soya milk provided) and then left our bags and did some exploring.  The property is metres from the grand canal, opposite to the Guggenheim museum.  Walking distance it is perhaps 10 minutes from Accademia, 15 minutes to St Marks Square and 25 minutes winding through streets to get to the Rialto bridge.  The location really sold it to us – it was such a peaceful spot, yet only a few minutes from a great choice of places to dine or enjoy a glass of 'spritzer' or a bellini!
ROOMS
Returning a little later our bags had been taken to our room and we were taken up there – we were in room 7, a superior room.  There are 9 rooms in total.  Room 7 was lovely – an impressive amount of space compared to a typical European hotel and considering the lack of space in Venice in general.  Dark wood furniture and lovely romantic lighting.  Each room is different.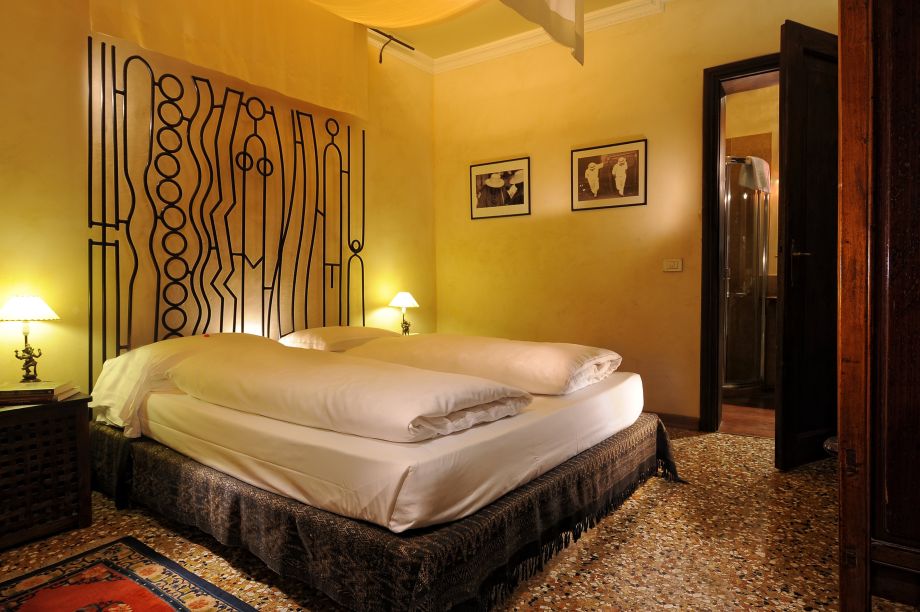 The Romanelli family own this hotel and another one (Hotel Flora nearby) and their phrase is 'enjoy and relax' which you see in various articles around the hotel and it really is very hard not to do as told!!  A nice touch – jazz music can be played in the room through a switch next to the light control – we didn't even turn our TV on iPod on!
Our bathroom was small, but perfectly adequate.  The toiletries were Bigelow which was a nice change, and they are of very good quality.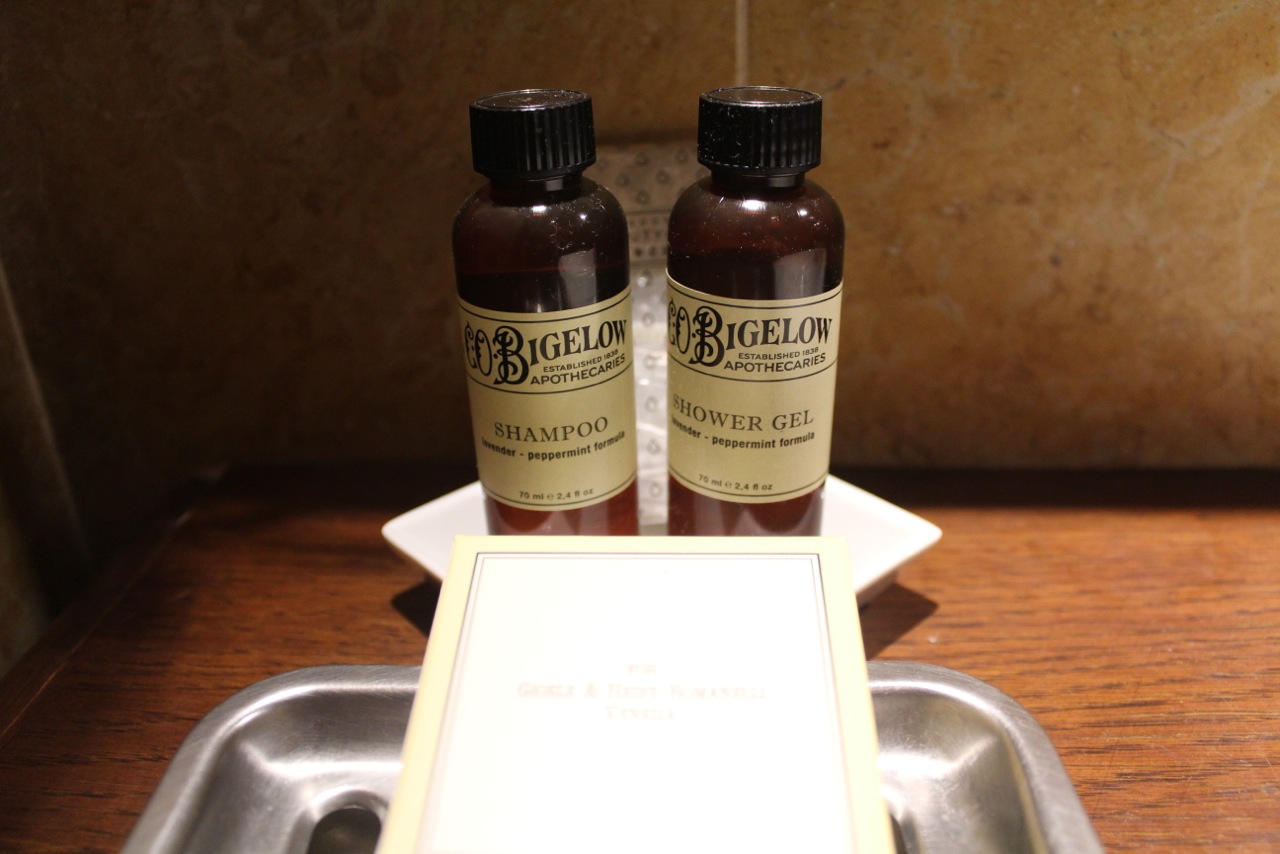 Our bed was very comfortable and the location is so quiet that it is not a problem to leave the windows open – the first bells didn't seem to chime until around 6.30am (and if you want to see Venice when it is peaceful then that is the time to get up anyway!!)
FACILITIES
The sister hotel is about 5minutes away and has a gym that Novecento guests can use.  There is a gorgeous lounge on the 2nd floor of the hotel where we enjoyed drinks on a number of occasions.  In the afternoon there are cakes and biscuits available and the coffee and tea machine is always accessible – really good for a weary traveller who needs half an hour of quiet time at the hotel before doing more exploring!  The whole property is decorated in an Oriental fashion and it really suits this lounge area well.  Windows are small and so clever lighting and stunning quirky furniture really sets off the space well – the fire place is no doubt lit on cooler days and must be a lovely feature!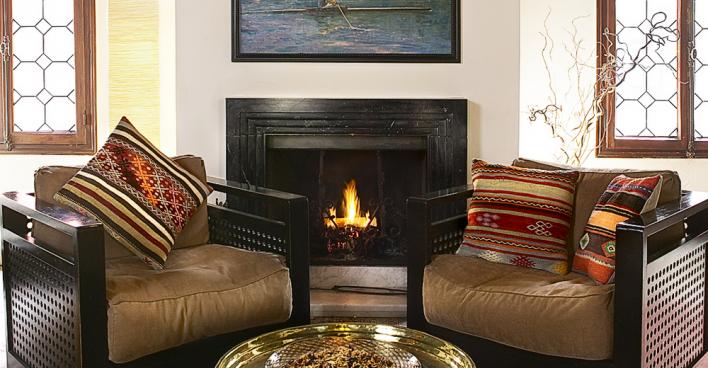 The garden is very quaint, but again peaceful and a good spot to read the paper or enjoy a glass of something fizzy!  Suggestions given by the team for trips must be included in facilities as the attention and help the team gave us was outstanding.  We had a clear idea of what we wanted to do, but Gioele and his team were able to suggest little tips for each to improve the experience.  They also arranged our trip back to the airport in a beautiful wooden water taxi which took away any hassle (and made us feel like movie stars!).  The hotel was busy while we stayed, but remained peaceful and never felt cramped – neither at breakfast nor in the common areas.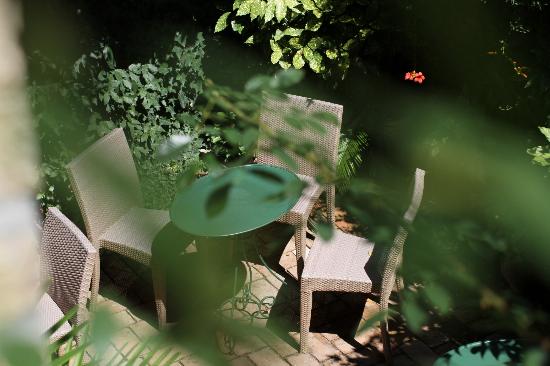 FOOD AND DRINK
The hotel does not have a restaurant, but this is not a problem.  The location is very convenient for so many local Trattorias – spoilt for choice, and of course listen to their personal recommendations!  This more than makes up for lack of any restaurant!  Continental breakfast is good – plenty of food and very nice to take this in the garden each morning if the weather allows.  A great choice of fruit, bread, pastries, cereal, yoghurt and meats – it fuelled us well – and good coffee of course!  There is an honesty bar which is well stocked with the essentials and just makes it easy to enjoy the surroundings a little bit more over a nightcap in the relaxing lounge area!
THE LUX TRAVELLER LOVES
Novecento has character and attentive service in bucket loads – really genuinely lovely.  The true Venetian experience!
SPLITTING HAIRS
Struggling here – it would be lovely if the hotel was on the waterfront with its own jetty – but then it wouldn't be peaceful and attainable in the way it happily is!
Price – our superior room, including breakfast and afternoon snacks/drinks was between Euro 170-260 depending on week night.