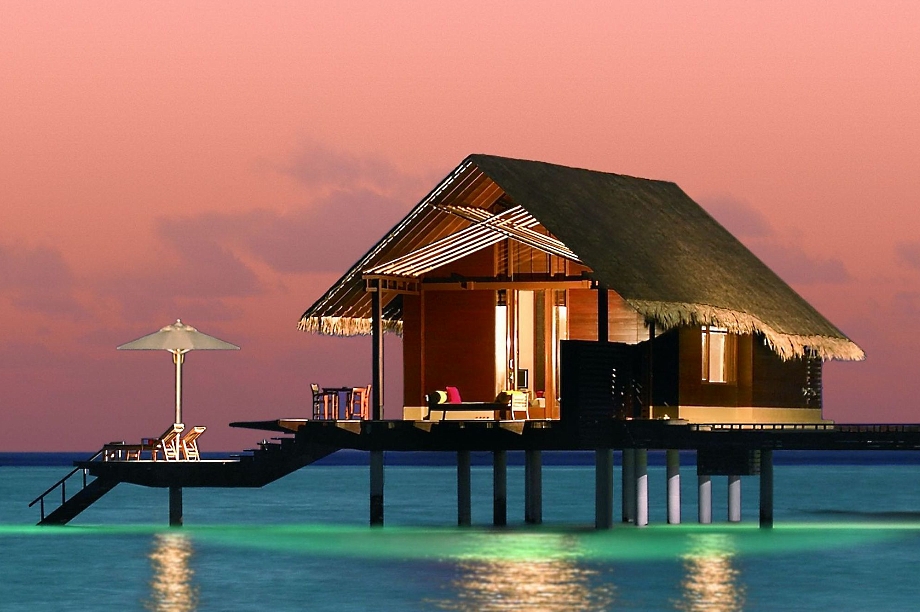 the lux score
89
the lux score explained
Service 6
Rooms 8
Food & Beverage 10
Ambience 10
Attention to Detail 8
Generosity & Value 8
Wow / Hip Factor 10
Facilities 10
Location 10
Fit to Promise 9
One & Only Reethi Rah is an iconic resort in the Maldives. It has been around for a long time and many luxury travellers in the world have either visited it or heard of it. What is so special about this resort verses many other luxury properties in the Maldives?  In our opinion it is a combination of excellent location, amazing food, multitude of activities, evening entertainment and glamorous environment.
The Lux Traveller team spend 5 relaxing days at Reethi Rah in December and here is a review of our stay.
Prior To Arrival
We changed our dates for a visit a couple of times and resort was very accommodating trying to fit us in on a last minute notice. Emails communication was prompt and courteous. There was a large group of us travelling and we were all accommodated in beach villas at about 3pm on the arrival day.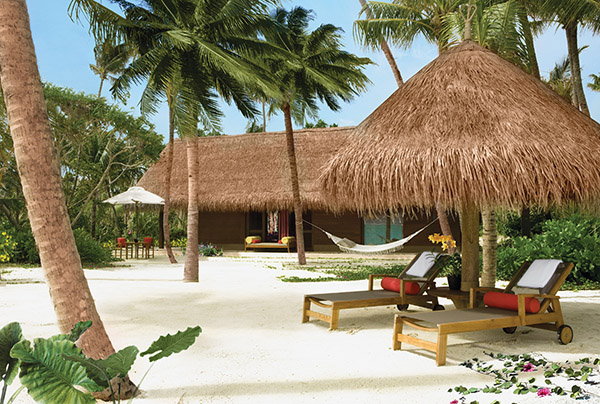 Location
One & Only is very fortunate to be located fairly close to Male yet in a world of its own. Boat trip to the island takes approximately 30 min and brings you to this isolated piece of heaven. There are only a couple of other small resort in the view, otherwise it is turquoise water of the Indian Ocean as far as the eye can see.
We have transferred to One & Only from another resort and the trip was very easy and smooth. The benefit of staying at a resort close to Male is that you don't waste time in the airports, waiting for sea planes – you can be in your room within an hour of landing in Male. Great reason to choose One & Only if you are here only for a short time.
When we arrived at the resort there was no warm welcome that we got so used to in other luxury resorts – normally there is music and a lot of staff waiting to greet you – it wasn't the case here. Perhaps it is something this resort could improve on.
Accommodation
There are 130 villas at the resort, 98 of them are located on the beach and 32 over water. Some of the beach villas have a lovely black slate swimming pool in front of them and some don't.
Compared to the other top end resorts Beach Villas are quite basic in style and size. They are perfectly suited for a couple, yet a little too small for a family looking for room and space.
Beach Villas are designed in a traditional island style – thatched roofs, a lot of wood & bamboo. There is a hammock outside of almost all villas and a couple of deck chairs. Standard beach villas don't have any day beds outside, so sleeping under the stars is out of the question.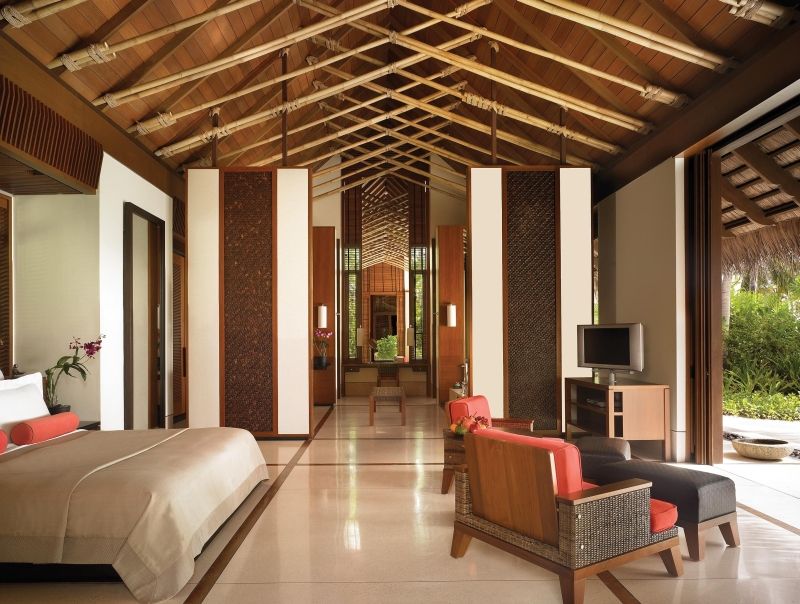 Bathrooms are older style, tiled rather marble, functional rather than luxurious. Large baths are beautiful and would be perfect for a romantic rose petal bath for two.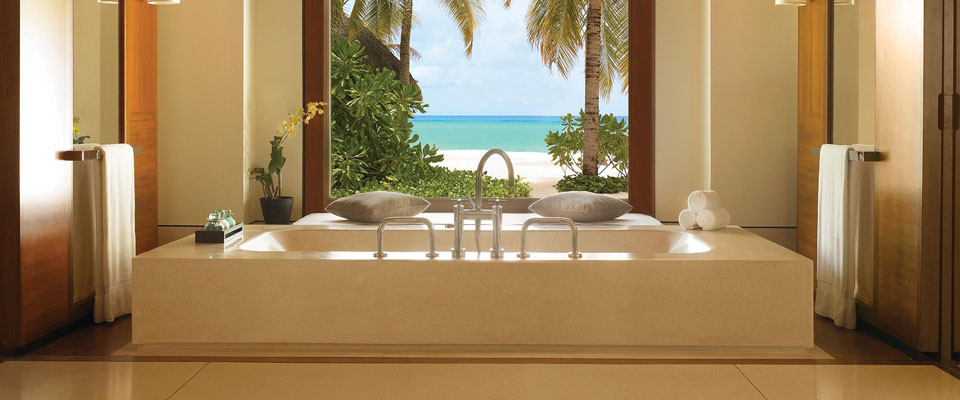 Beach Pool Villas are exactly the same just with a private 23 sq m pool – nice addition for the little kids yet not having a pool made no difference to us enjoying the holiday.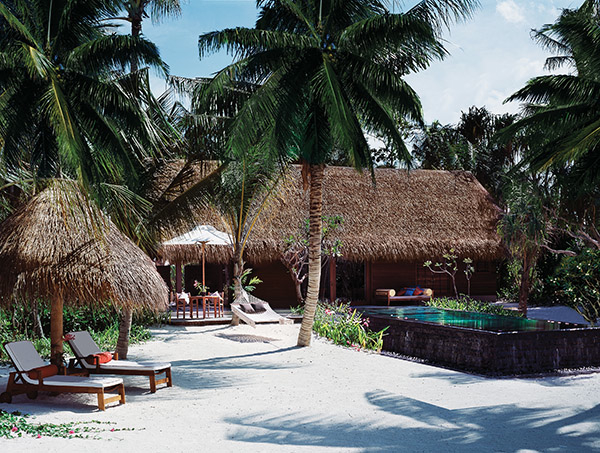 Grand Beach Villas are suite type accommodation with separate living room and either one or two bedrooms, outdoor cabana and a semi private butler.  A villa of choice for The Lux Travellers.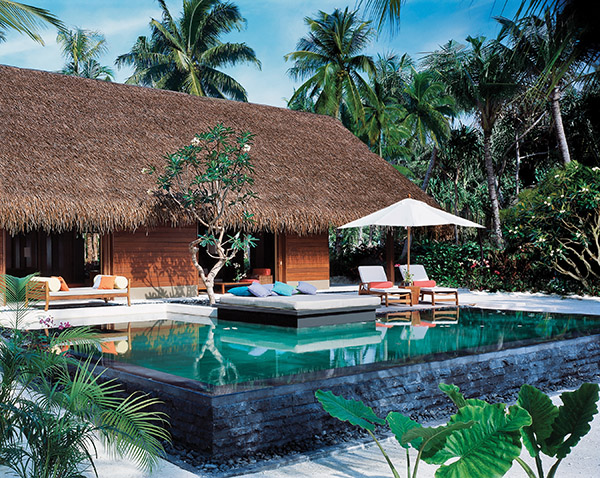 These premium villas are perfect for families yet they come with a very different price tag, start from about $4,000 per night for a one bedroom or from $8,500 per night for a two bedroom villa.
Water Villas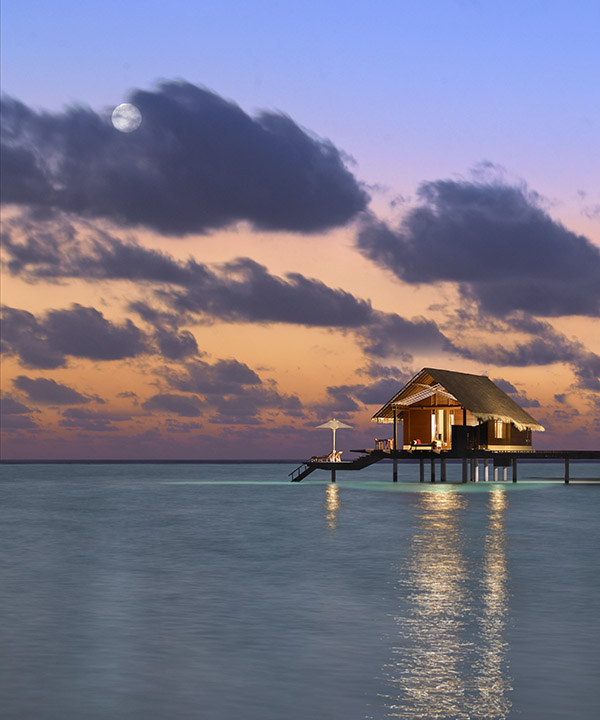 Water Villas set up is quite different to a traditional way one expects to see in the Maldives. In most cases there is a mainland island and a long jetty coming off the island with bungalows coming off to face sunset & sunrise side of the island.
In One & Only Water villas are located very closely to the mainland, in clusters of four, all around the island.
Interiors of these villas are exactly the same as the beach Villas and the setting, whilst not overly private, is superior to the Beach Villas. It is more authentic to this part of the world. The only reason I'd suggest beach Villas is if you are travelling with toddlers (you wouldn't want to worry about them chasing a crab off your lovely deck & straight into the water).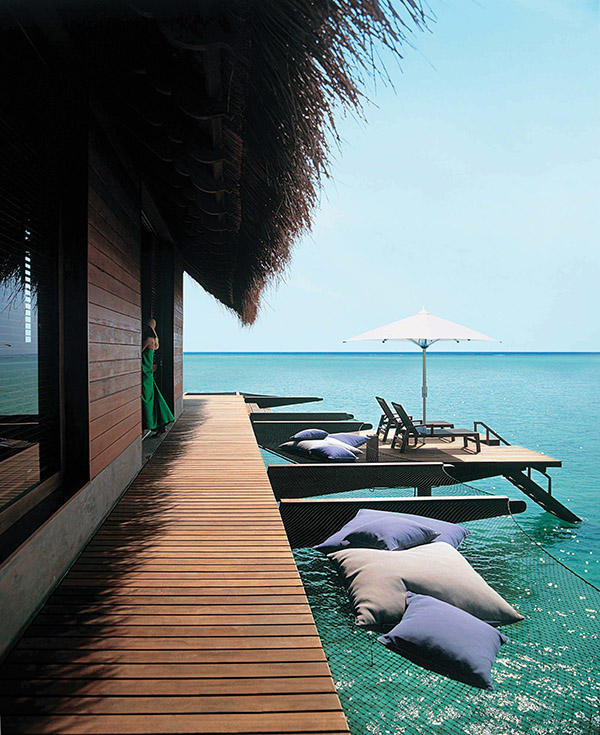 For ultimate Water Villa experience book Grand Water Villa with pool. It is a one bedroom over water suite that will set you back only $7,000-8,000 per night.
One & Only is certainly not a resort for travellers on any kind of budget (not even a very healthy one). Everything at the resort costs money, and quite a lot of it. It is not unusual to have a themed buffet dinner for 2 adults and 2 children for $700 followed by shisha & a couple of drinks at the bar for another $300.
My suggestion is to allow at least $1,500 per night for a family of four for dining and activities during the day. Based on that calculation, an all inclusive package might be a better way to experience One & Only Reethi Rah.
Activities
A multitude of activities on offer is of many winning points at One & Only Reethi Rah. Every week guests receive an updated schedule of activities for the week. These activities vary from snorkeling with sharks or turtles, game fishing, wine tasting, catamaran dining experience or dolphin cruises. Apart from these group activities there is tennis, personal training, motorized water sports and of course the Spa.
We went on a Shark Safari and it was excellent. We spotted about a dozen 1.5m long sharks (vegetarian of course), turltes and a lot of other beautiful fish. Excellent activity we highly recommend.
We also had a pleasure of waterskiing on the perfectly flat crystal clear water. It was almost like skiing on glass and I could see the bottom of the sea 20m down – Magical!
Dining At Reethi Rah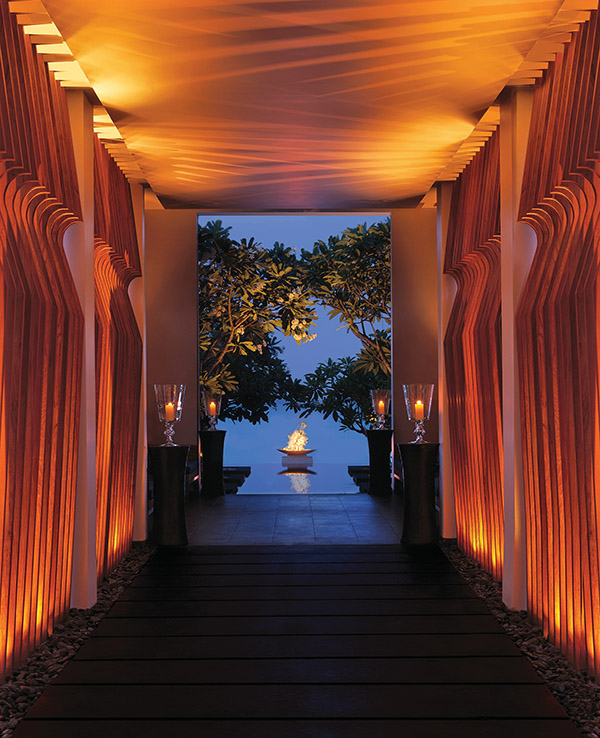 The food at One & Only is THE BEST in Maldives. Yes, there are a couple f close seconds but no other resort knows how to do is as perfectly as Rheethi Rah.
Breakfast at Reethi Rah is without a doubt the best in Maldives. It is buffet style and has absolutely everyone one could desire. Cold room keeps all fruit, vegetables, cheeses, cured meats and fish ultra fresh while hot cooking stations prepare larger dishes on demand. It is difficult keeping the food looking crisp and fresh in such hot weather but Reethi Rah has perfected it. Great breakfast and overwater setting is a bonus!
Dinner – Choices, choices, choices…
Don't you love that! There is nothing worse than being stuck on a small island and having to eat inner at the same place every night. One & Only has enough choices to keep you entertained every night of the week.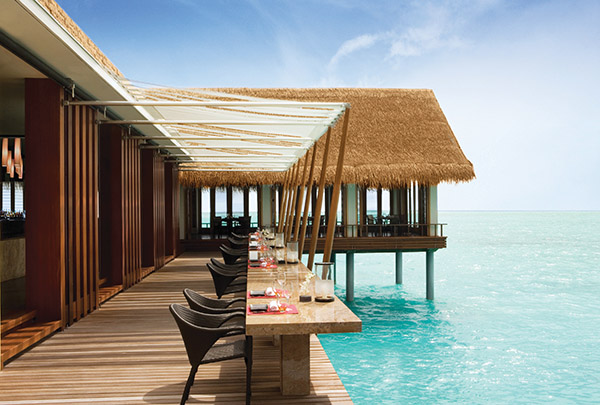 The Lux Traveller's favourite – Fanditha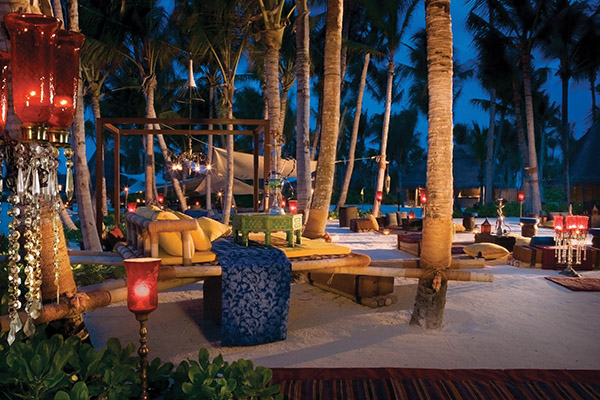 Middle Eastern restaurant on the water's edge. Table are set up right on the sand so if you wish to dress up yet leave your sandals in the villa no one would notice.
Barefoot luxury dining at its best!
The Lux Traveller Loves
Excellent location – easy transfer, yet amazing natural beauty and remote feeling of the island
A multitude of activities on and off the beach
Kids paradise if you travel during European school holidays.
Best food in the Maldives
The Lux Traveller Didn't Like
The service is much less courteous and warm than in other Maldivian resorts.
Butler system doesn't seem to work at all.
All extras are vey expensive so if you can opt for a full board option.
All In All – One & Only Reethi Rah is one of the most exclusive and luxurious resorts in the Maldives. We highly recommend it for both couples and families.