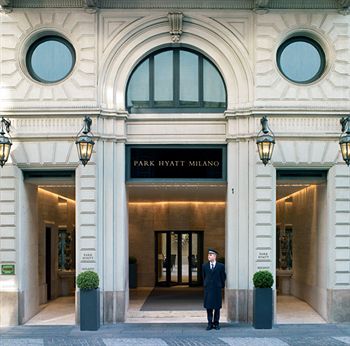 There are 3 Lux Traveller Hotels in Milan and Park Hyatt is one of them.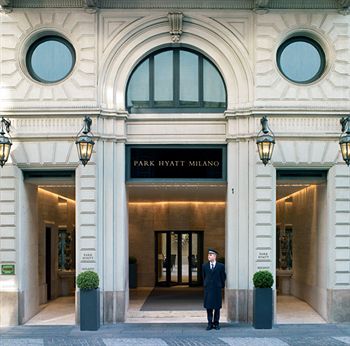 The hotels to choose from are The Bulgari, The Four Seasons and The Park Hyatt. Hyatt is a great luxury option however it is not quite as good as the Four Seasons.
Park Hyatt is in the BEST location, right next to the Duomo and Galleria Vittorio Emmanuele.
Hotel's entrance & the lobby have an air of  elegance and sophistication. The service is respectful and polished. Hotel's style is modern and contemporary – all the things we discerning Lux Travellers love.
My only complaint about this hotel is that no rooms or suites have views or pleasant outlook unless you are able to book a VERY expensive (starts from $1900 Euro per night in the warmer months) Park Terrace Suite. When you are paying up from $700 Euro per night for a lead-in room you'd hope to get at least a glimpse of Milan…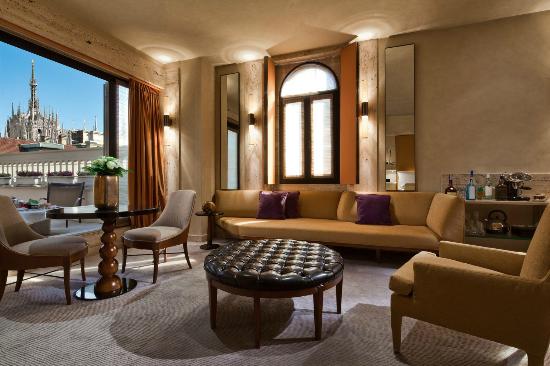 Rooms and Suites are very modern and bathrooms are the biggest I have seen in Milan – very spacious and luxurious. Lots of room for your luggage too (always a nice touch).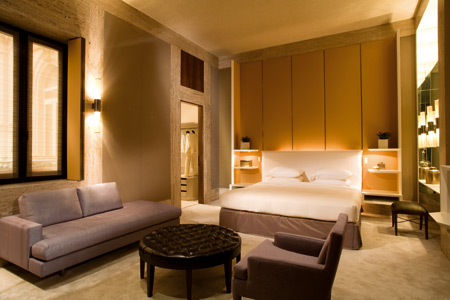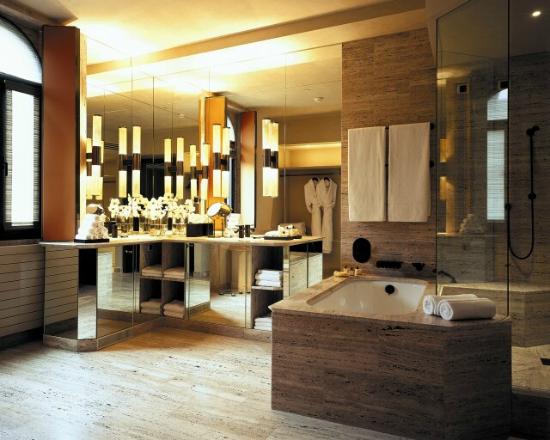 Breakfast – is elegant Italian style food (not plentiful but pleasant). It is served in the main lobby.
Drinks at the Dehors Bar – my favourite part! Imagine yourself sipping a glass of rose champaigne with the beautiful views of Milan & Galleria Vittorio Emanuele II. This bar is stylish and elegant – it manages to soothe and inspire in the same breath.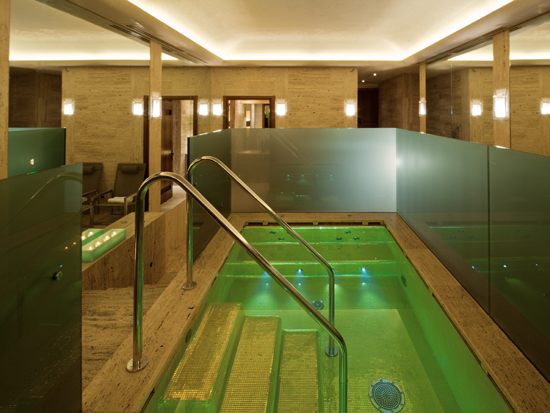 The Spa is an excellent addition to an already excellent hotel. They offer a good variety of treatments at reasonable rates and are open early and late in the day, perfect for those suffering from the jetleg.
All in all – excellent but Expensive Hotel in the BEST location.
If views / outlook is important to you – try the nearby Four Seasons.
In Milan The Lux Traveller recommends:
Shop – For shoppers, Via Montenapoleone and Via della Spiga, two of the world's most prestigious designer shopping districts, are located just steps from Park Hyatt Milan.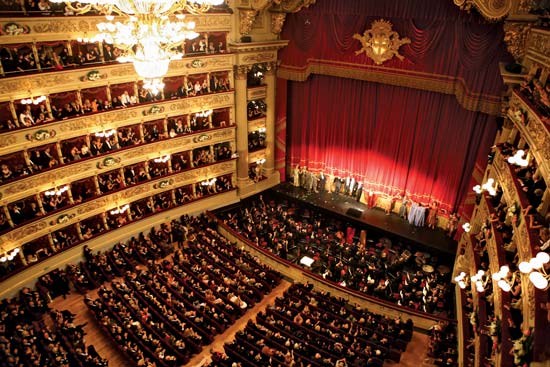 For Opera lovers – do not miss a night at Alla Scala Theatre, the most famous opera house in the world, built in 1776 on the site of the church of Santa Maria della Scala (hence the name).  The first performance took place here in 1778.
For those with a fine pallet – Milan is a home to one 2 Michelin star restaurants  – Cracco and two 1 Michelin star restaurants – Vun & famous Trussardi alla Scala.
If fine dining  is one of your passions don't miss a meal in one of these faboulous establishemnts. Do book well in advance and keep in mind that most of them are closed for Saturday lunch and Sunday.
Tip – Milan is a weekday city. It is very quiet and lacking atmosphere on the weekends. So if your dates are flexible try to be in Milan between Monday and Friday.