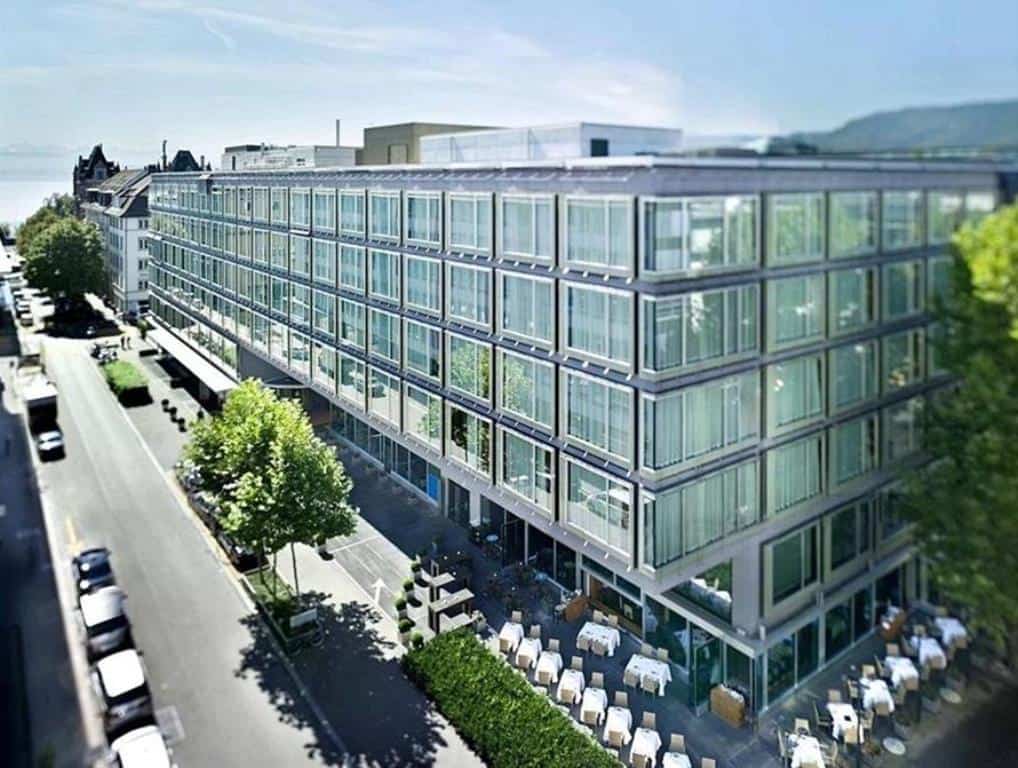 the lux score
94
the lux score explained
Service 9
Rooms 9
Food & Beverage 9
Ambience 10
Attention to Detail 10
Generosity & Value 9
Wow / Hip Factor 10
Facilities 8
Location 10
Fit to Promise 10
Park Hyatt is a superb hotel in the centre of Zurich. It is home to celebrities, movie stars, bands and banking executives when they are in town. During my short but exceptional stay we met with Aerosmith and American actress from famous kids' TV series.
The minute you walk through the doors of the hotel you feel the air of elegance and exclusivity which is due not only to hotel's sleek design but also to well suited and well heeled clientele. Park Hyatt Zurich got to be one of the most well dressed hotels in the world.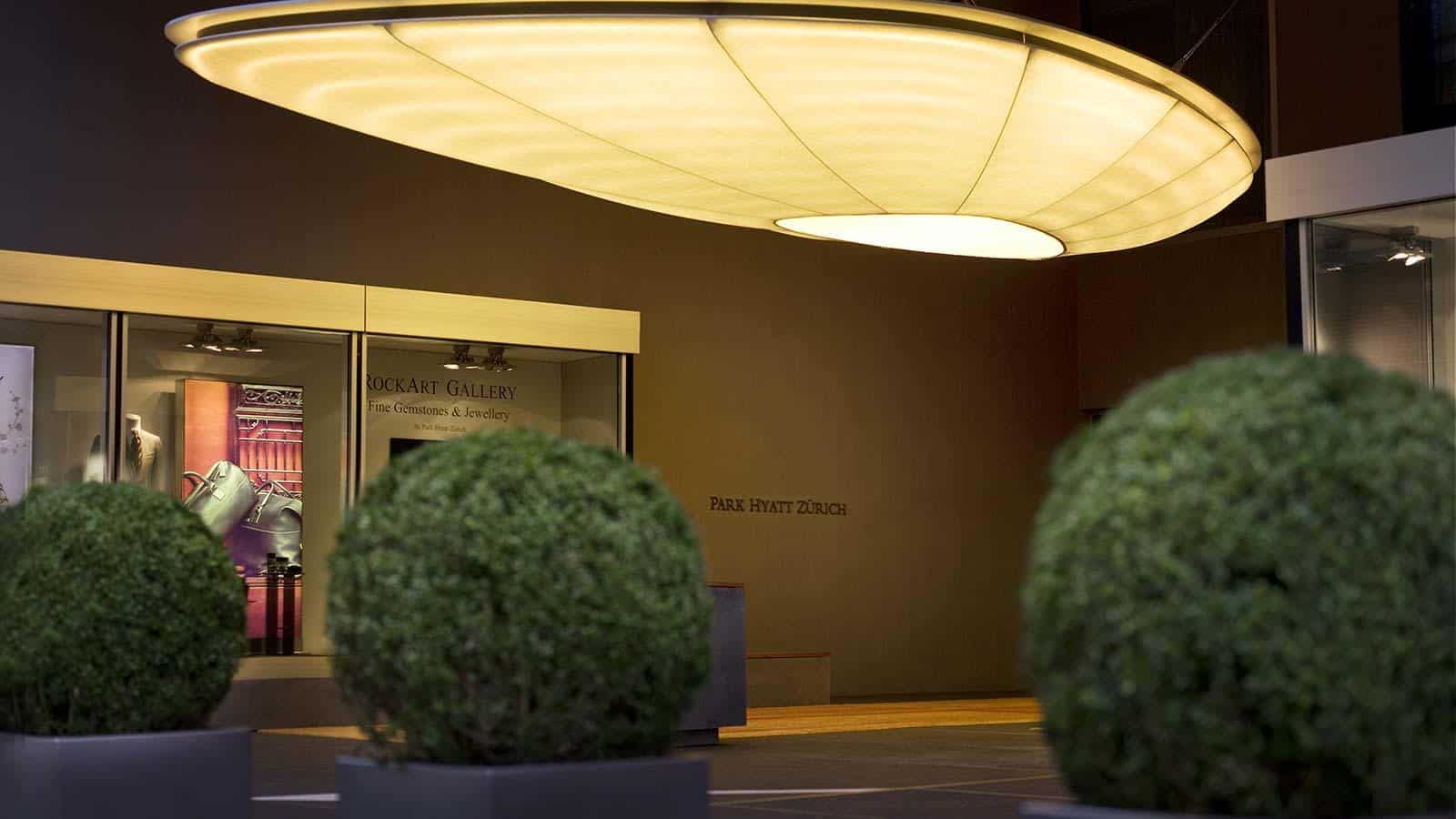 Location
Excellent location near the lake and within close proximity to Baufstrasse, Zurich's main shopping street, is another winning point.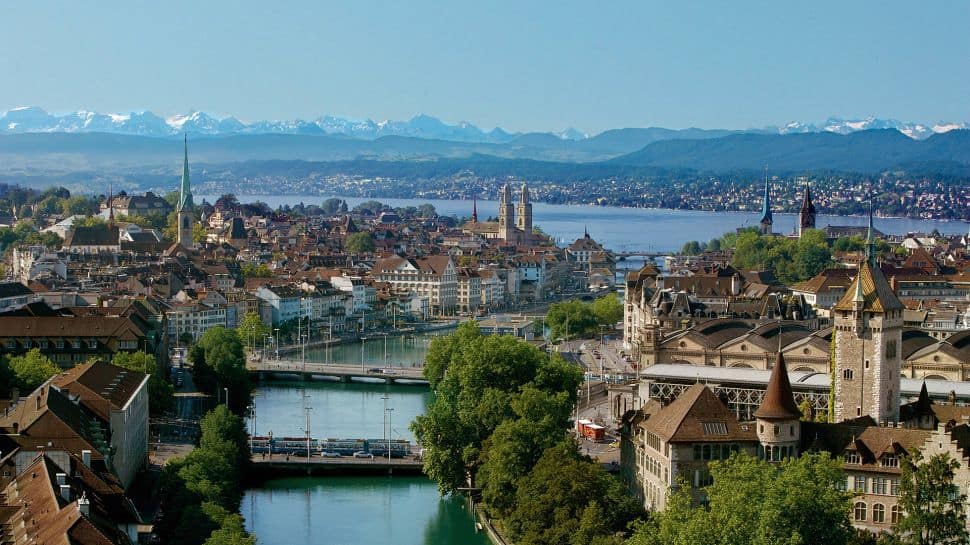 Accommodation
Park Hyatt offers 138 rooms including 16 suites. In my opinion it is a perfect size as there are enough guests in the hotel to create an inviting buzzy atmosphere yet not too many for the staff to miss a personal touch. After two days in the hotel all reception and concierge team knew me by name. Small detail, yet very pleasing.
Rooms and suites are designed in a classic Park Hyatt style that doesn't age. Bright marble bathrooms, light interiors blended with dark chocolate tones create an ageless symphony of comfort and elegance.

We were fortunate to stay in a Corner Suite – one bedroom sanctuary with floor to ceiling windows, large living room with an oversized flatscreen TV, Bang & Olufsen audio system, comfortable lounges and a study desk for those who can't leave their work at home.
Bedroom with an ultra comfortable king size bed has ample storage for your luggage, double vanities in the elegant white marble bathroom, shower room with a love seat and a free standing bath.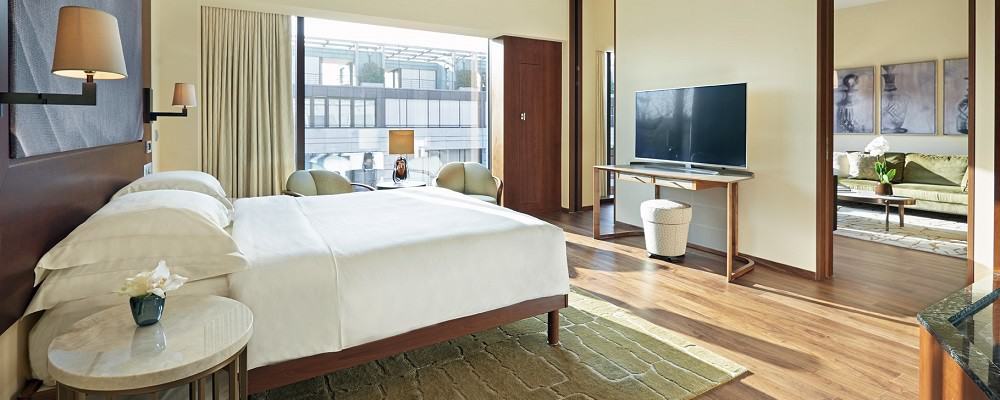 As a couple we couldn't ask for more – it was our perfect romantic retreat.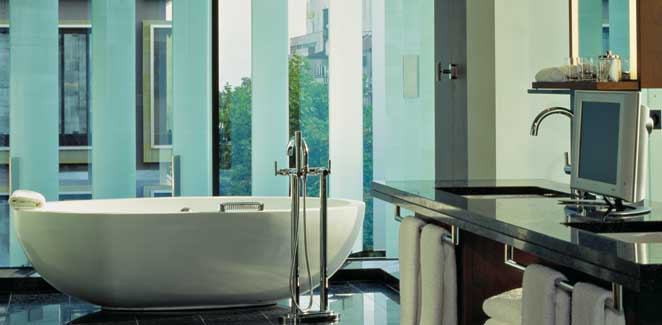 Dining
Parkhouse Restaurant with executive chef Frank Widmer features dishes comprising of the local ingredients sourced from the whole of Switzerland. It is a very special approach to food, letting your guests know where the food comes from. Everything we tried, from seafood to steak and vegetables was of exceptional quality and literally 'melted in our mouths'.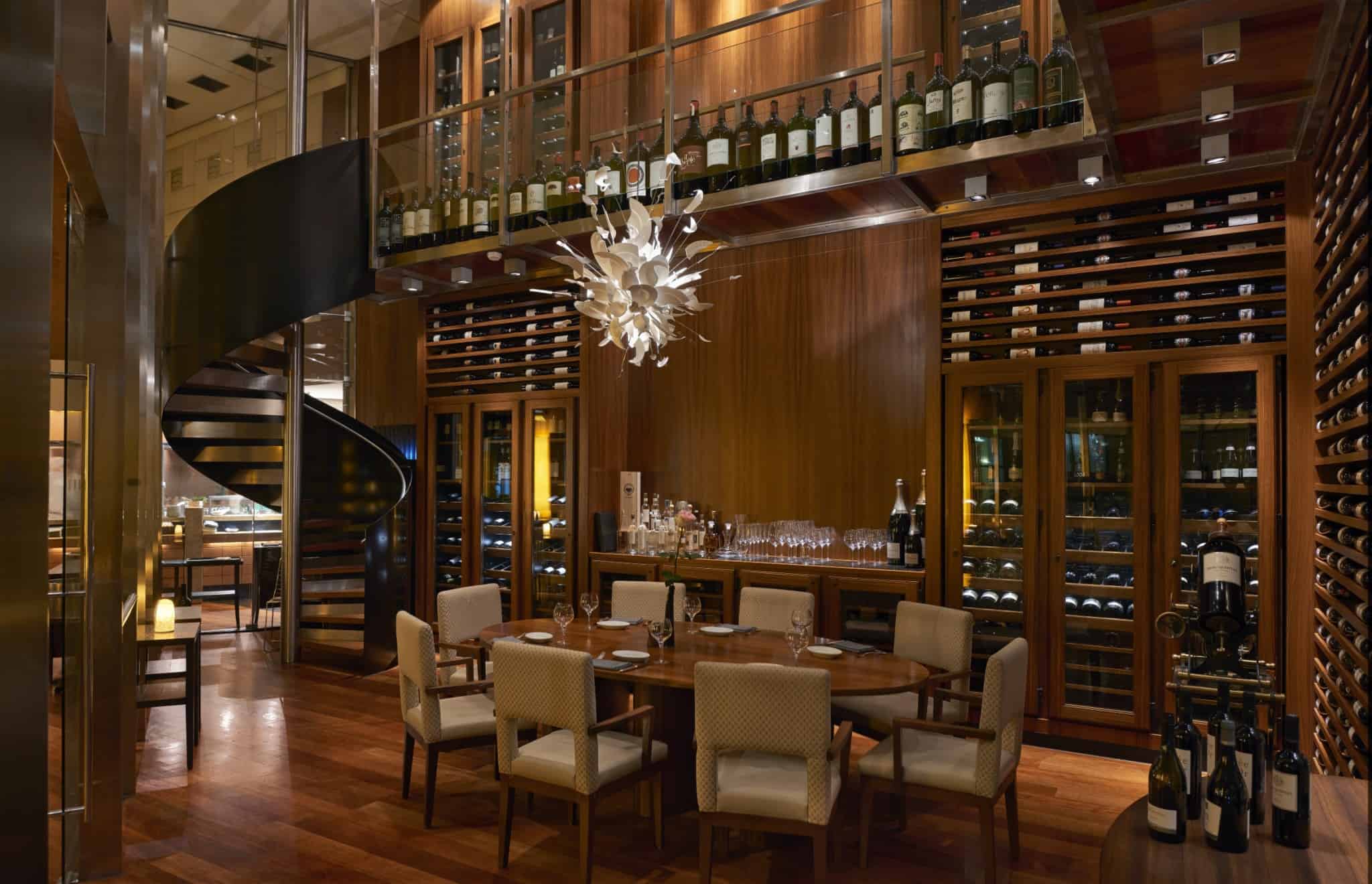 Deserts are also spectacular and some of the teas are created by the chef from the ingredients he personally collected from the garden or forest. And after a dinner, a little surprise – a box of hand made truffles could appear on the table as a 'thank you'.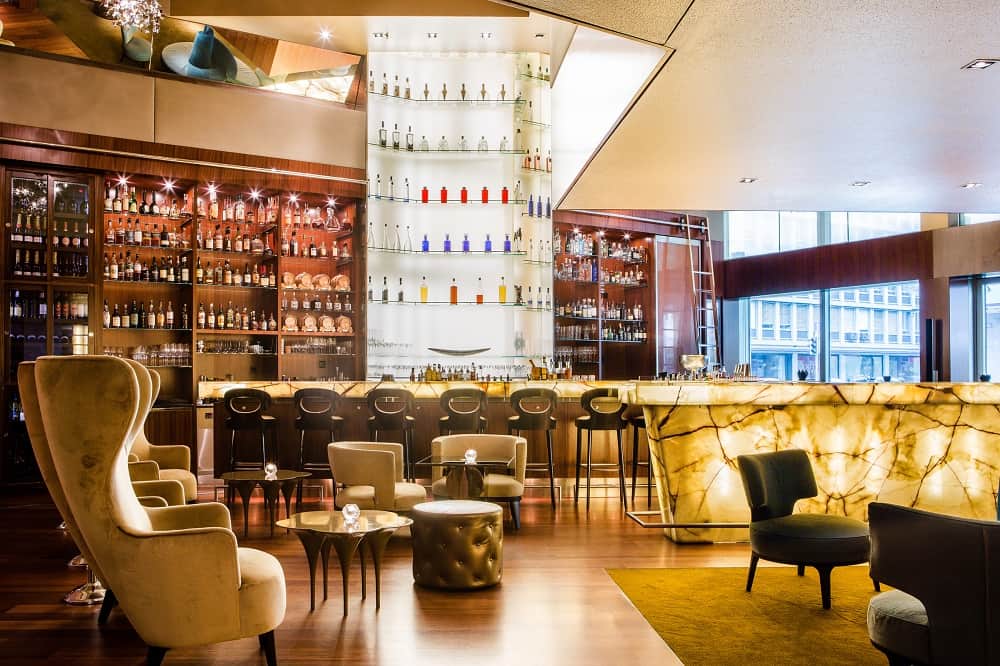 Atmosphere is also excellent during dinner. On a warm day request a table outside and enjoy warm summer weather, trendy music and people watching all at once.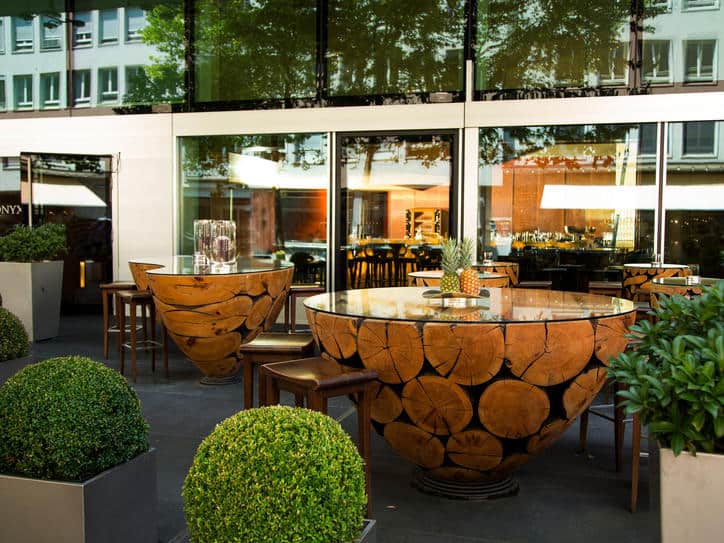 Breakfast is served in the same restaurant and features fresh berries, gourmet yogurts in glass jars, nuts and cereals, beautiful rye bread and freshly baked cakes and pastries, European cold cuts with pork and pork free and a selection of hot dishes. Service at breakfast is very attentive and there is always someone near to offer you a coffee or a glass of water.
Gym and Spa
There is a little gym with treadmills, stepper, free weights and Technogym. Sufficient for a morning workout and never crowded. Adjacent to the gym is a small, three treatment room spa. Despite its size the treatments are beautiful. I had an anti aging facial and my therapist was excellent. They use a Swiss brand Cell Premium and utilize a lot of strong anti aging products in the treatment like Vitamin C and collagen. The facial includes two masks, lovely face massage, Vitamin C gentle peel and a moisturizer. I left with my skin glowing and loved a relaxing morning in the spa.
Another option is to go for a run around the lake or for leisure you can hire a little motorized boat or pedalos nearby at Pier 7 and enjoy a day on the lake, especially enjoyable during the warm summer months. Zurich rivers and lakes are very clean and beautiful for swimming.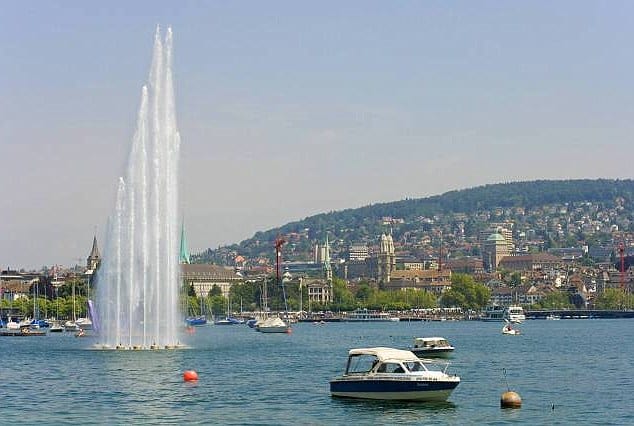 The Lux Traveller Loves
Modern design
Bright corner suites
Farm to plate food with a designer twist at Parkhouse Restaurant
Excellent spa treatments
Celebrity clientele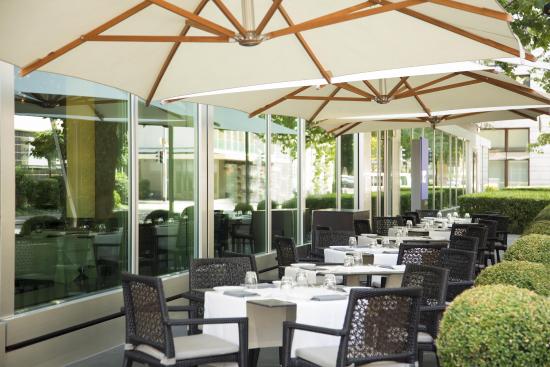 Splitting Hairs
This was one of those occasions when we had nothing to complain about. The only thing to mention is try to arrive later in the day. If the hotel is fully booked, rooms might not come available until 5pm.
All In All
Exceptional hotel in a fantastic location. Wouldn't hesitate to recommend it to anyone.