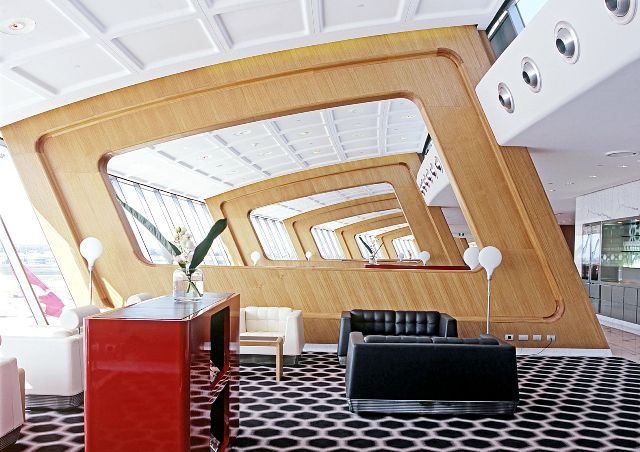 The Lux Traveller was very pleased to review Qantas First Class Lounge on a recent trip.
Without a doubt this is the best lounge in Australia. Designed by Marc Newson, Australian award winning industrial designer, it is absolutely stunning. We love the natural materials used, all light wood and a lot of marble which creates a light, modern and yet still warm atmosphere. A vertical green garden is a real eye pleaser. It's so  nice to have something green in a big industrial building.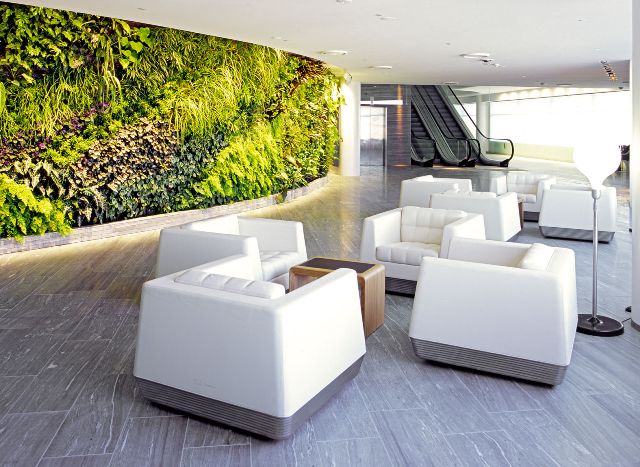 Warm Welcome
We felt very welcome by the Qantas staff on this occasion. We were escorted to a lovely table by the window and a very courteous hostess instantly offered us a drink.
This lounge operates differently to most. It is set up as a restaurant rather than a 'help yourself' type lounge. Qantas is associated with Neil Perry and Rockpool so the menu here is inspired by the Australian celebrity chef.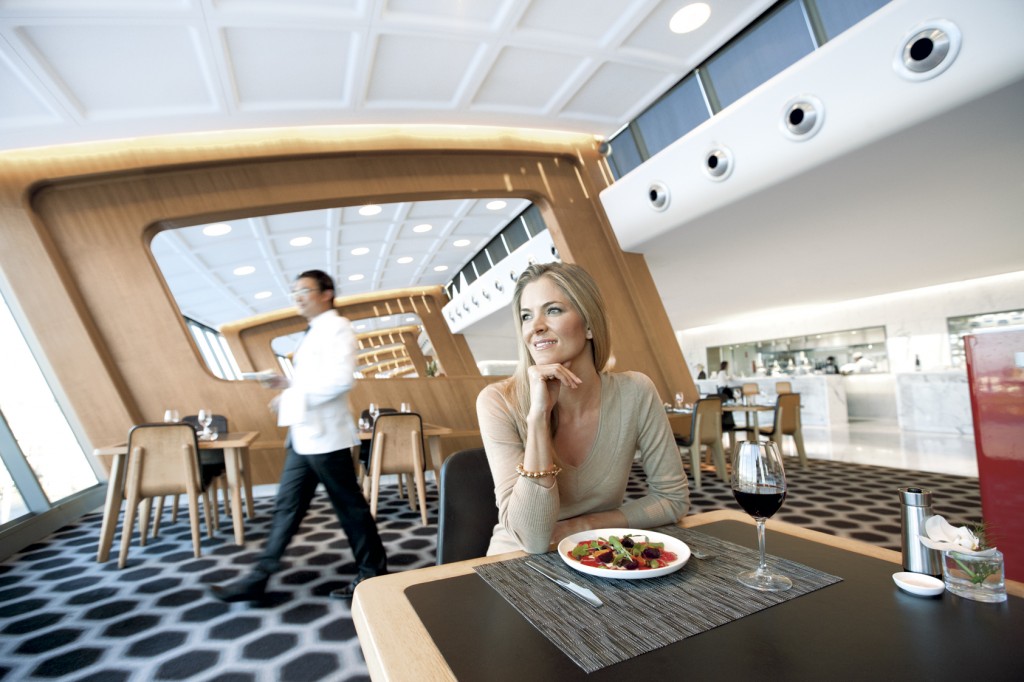 Drinks & Food
There's nothing like a glass of cold champagne to put you in a holiday mood. The lounge serves an excellent selection of French champagne including Verve, Taittinger and Bollinger by the glass.
The wines on offer are premium Australian red and whites.
The restaurant has beautifully set tables with Alessi cutlery.  The food menu is on par with what you'd expect to find in any  nice restaurant with a selection of consists of three entrees and four  mains. We tried a couple of dishes and were very pleased with all of them though our favourites were the buffalo mozzarella salad, minute steak and scampi fried rice. There is also a great selection of gourmet sandwiches and market specials.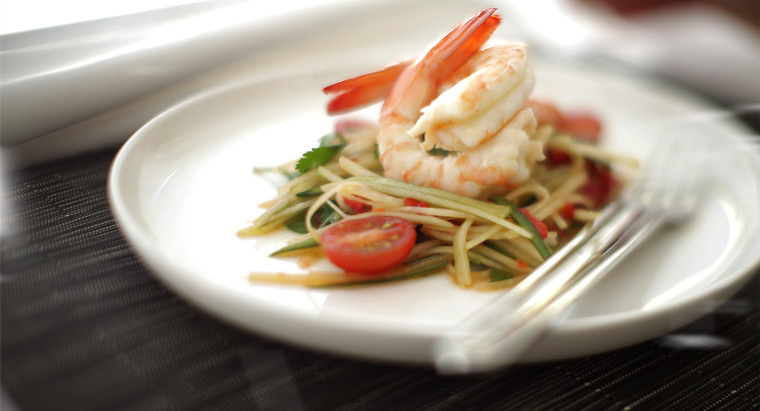 Kids can delight in treats from the kids menu.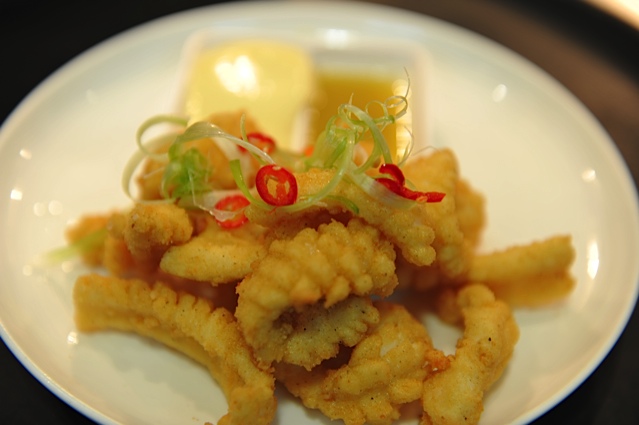 A large selection of sorbets and ice creams also didn't go unnoticed and were very much appreciated by the little ones.
Children
Little Lux Travellers are welcome in the lounge. I had my two children with me and they had a wonderful time running around, enjoying the view and the food.
All In All
This is best lounge in Australia. Well done Qantas!
If you are a lucky Lux Traveller flying first class don't miss the opportunity to wine and dine in this beautiful tranquil place – it will be a very pleasant start to your trip!