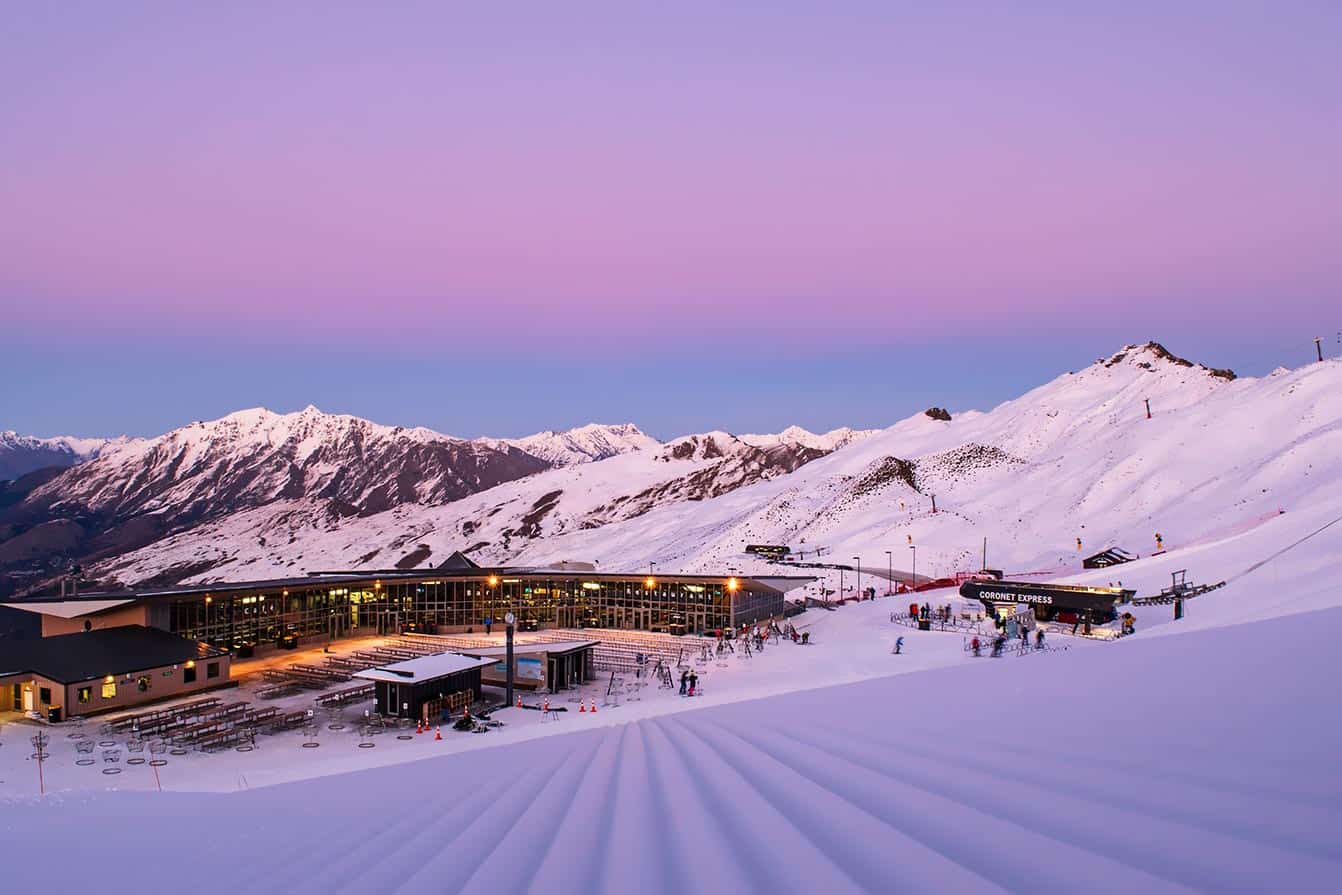 Today we are back in the snow, checking out Coronet Peak. The snow isn't as good here as in Cardrona, being early in the season, but it is very close to town, merely 20 minutes verses hour and a bit to Cardrona.
It takes us a bit of time, good 45 minutes to get our skis and tickets but once done kids check in the Kids Club with all day lessons and lunch while I go to explore the mountain.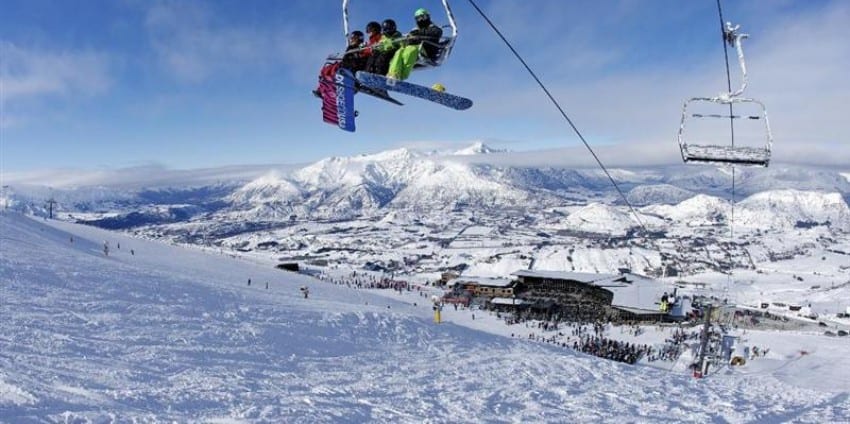 There are two chair lifts operating at the moment – one taking you to a Green and Blue run, another one to Blue and Black. There are not many runs open now but it is a good mountain for learning – you can't get lost and blue run isn't too steep.
Beginners can spend a day on a magic carpet and group lessons run twice a day at 10am and 2pm. My preference is always for a private lesson though as you wait much less and get all the attention on you which helps you improve faster.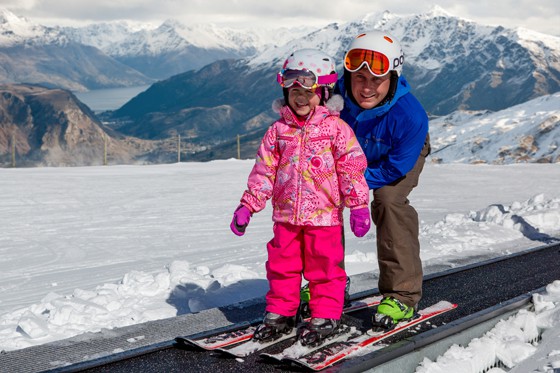 Dining at Coronet Peak is only at the ski base; café offers sandwiches, pizza and salads while at the bar you can grab a hot drink or a mulled wine to accompany your lunch.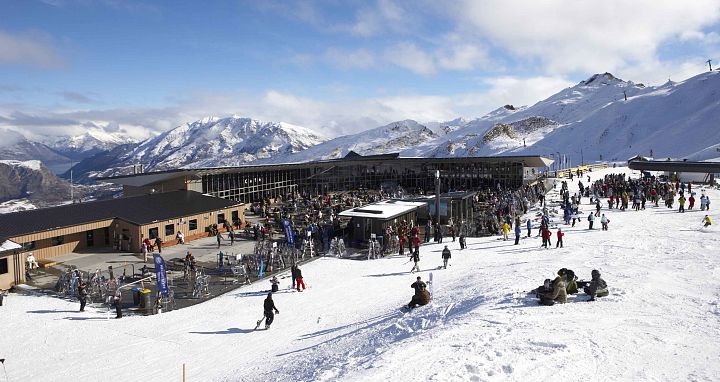 Kids have lunch at the kids club and today it is fried rice and a juice popper.
After afternoon skiing is completed we all meet at 4pm and exchange stories on our achievements. Kids happily give me their day cards that show their level and progress. Rosie cheeks, big smiles, proud expressions- what a great day out in the snow. Happy kids – happy parents! We will be back!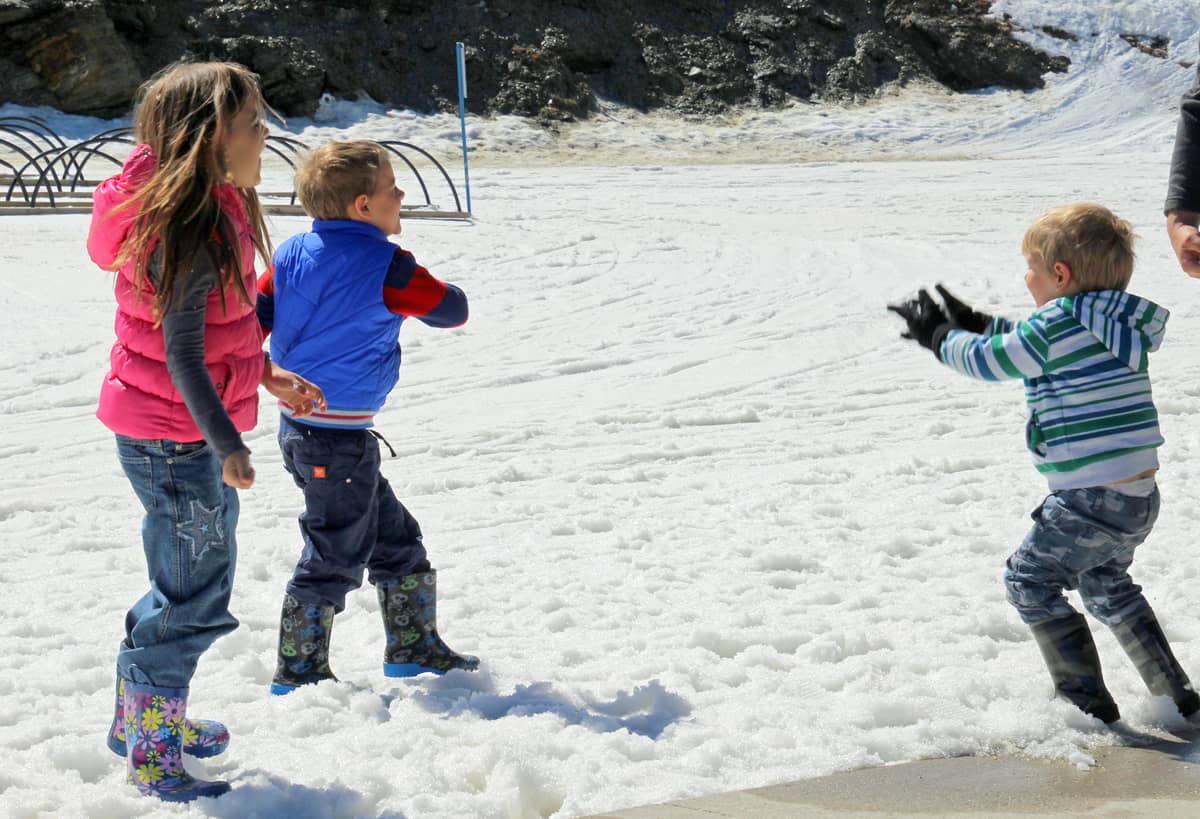 Tips and prices:
A day at kids club is $190 per child and includes lunch, ski hire and lessons.
For adults I recommend getting performance skies for $14 a day extra – they are well worth it and much better quality then the standard set.
For more information on Queenstown please read our Queenstown diaries Part 1, Part 2 and Part 3.