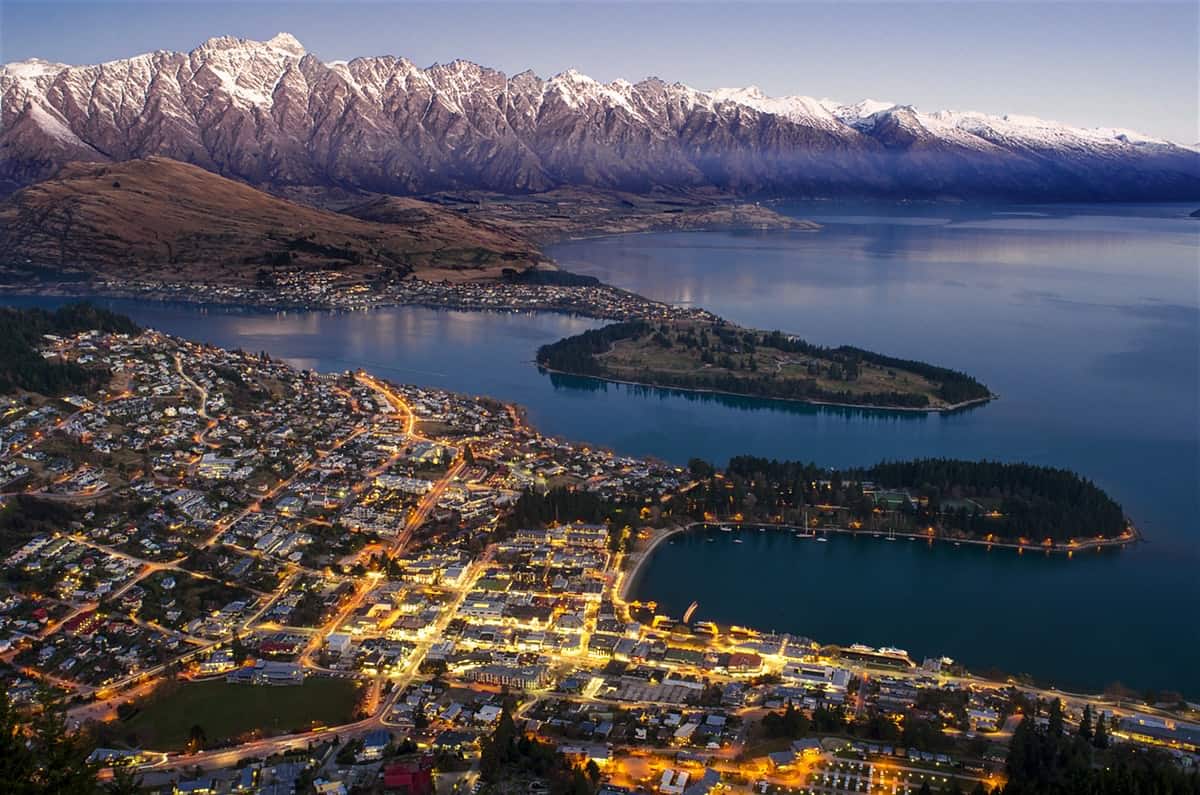 School holidays are upon us and this winter we chose Queenstown for our family holiday. It sounds like a perfect destination for families who like the outdoors and active lifestyle. It is also time to brush up on our skiing, we probably got a little rusty since last year. New Zealand has excellent, family friendly ski fields and we are going to explore them.
Day 1 – Sydney –Queenstown direct flight takes only 3 hours. An easy flight and we fly over Coronet Peak before we land. Looking for snow and it doesn't look too white – hoping for a rapid improvement.
Airport has lots of car hire places. We have pre-booked with Avis and pick up our brand new Toyota 4WD on arrival. Very important to have a 4WD as otherwise you'll need chains when you travel up the mountain. It is a dirty job (literally) as the roads are muddy and the process is time consuming.
We are staying in stunning Platinum Villas – 3 bedroom luxurious accommodation facing the lake.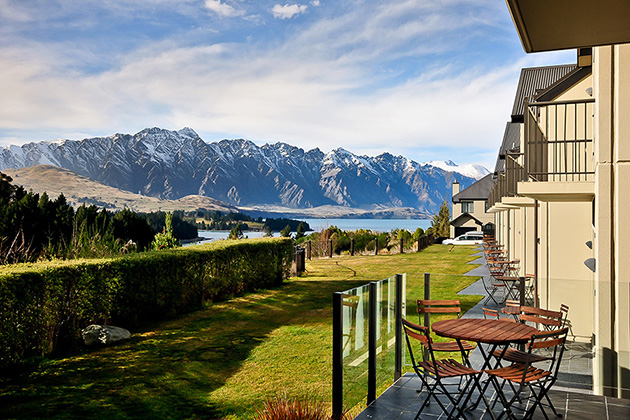 Platinum Villas
These villas are perfect for families and groups of friends travelling together. Downstairs living room comes with a fireplace, large comfortable sofas, flat screen TV and breathtaking views of the lake.  Full kitchen allows you to have dinners in, if venturing out after a day of skiing is too much.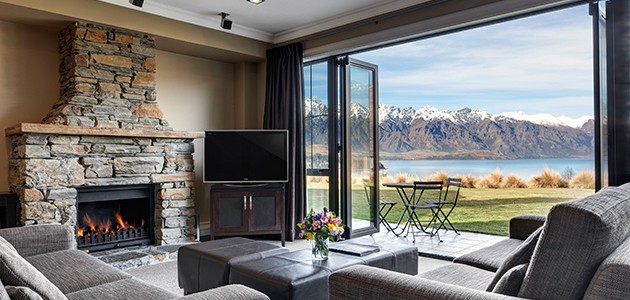 Upstairs bedrooms have king beds in two of the rooms (one with en-suite) and a double room. We loved the heated floors and towel racks in the villa. The heaters are excellent too if you like it toasty.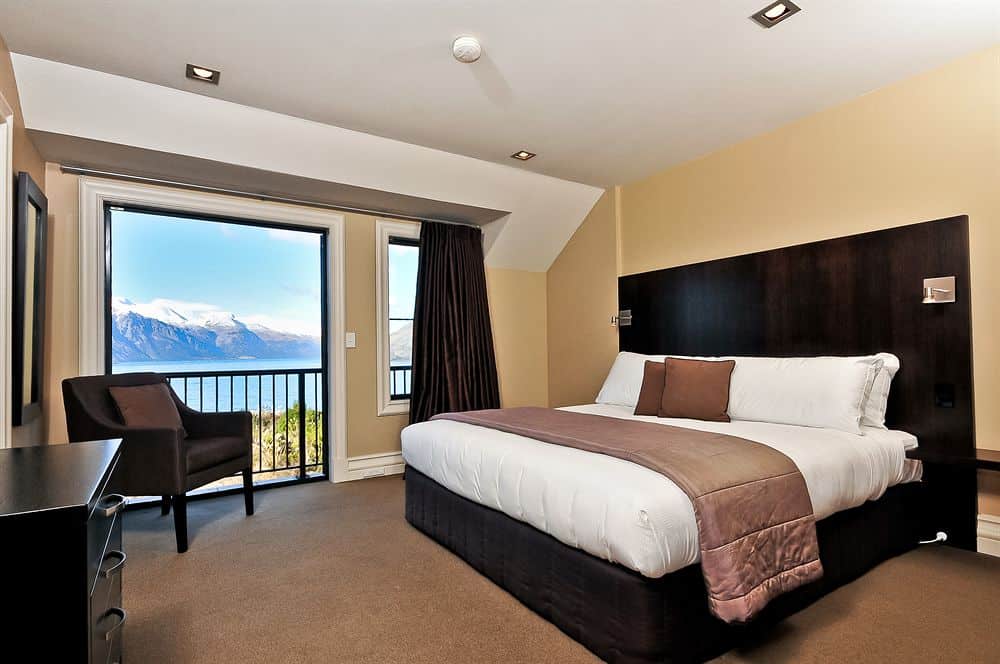 Day 2 – We hear the best snow is in Cardrona so we get up early and head off for the day of snow fun. The drive takes a little over an hour. It is a very pretty drive though – you feel like you are on set of Lord Of The Rings driving through narrow roads amidst the mountains. Dirt road towards the ski fields in somewhat dangerous and requires chains for all 2 WD. Be careful and go slow.
Cardrona
Once we arrive though – what a treat – everything is picture perfect white, lots of snow and we can't wait to jump on those skis and head up on the new Cardrona Chondola.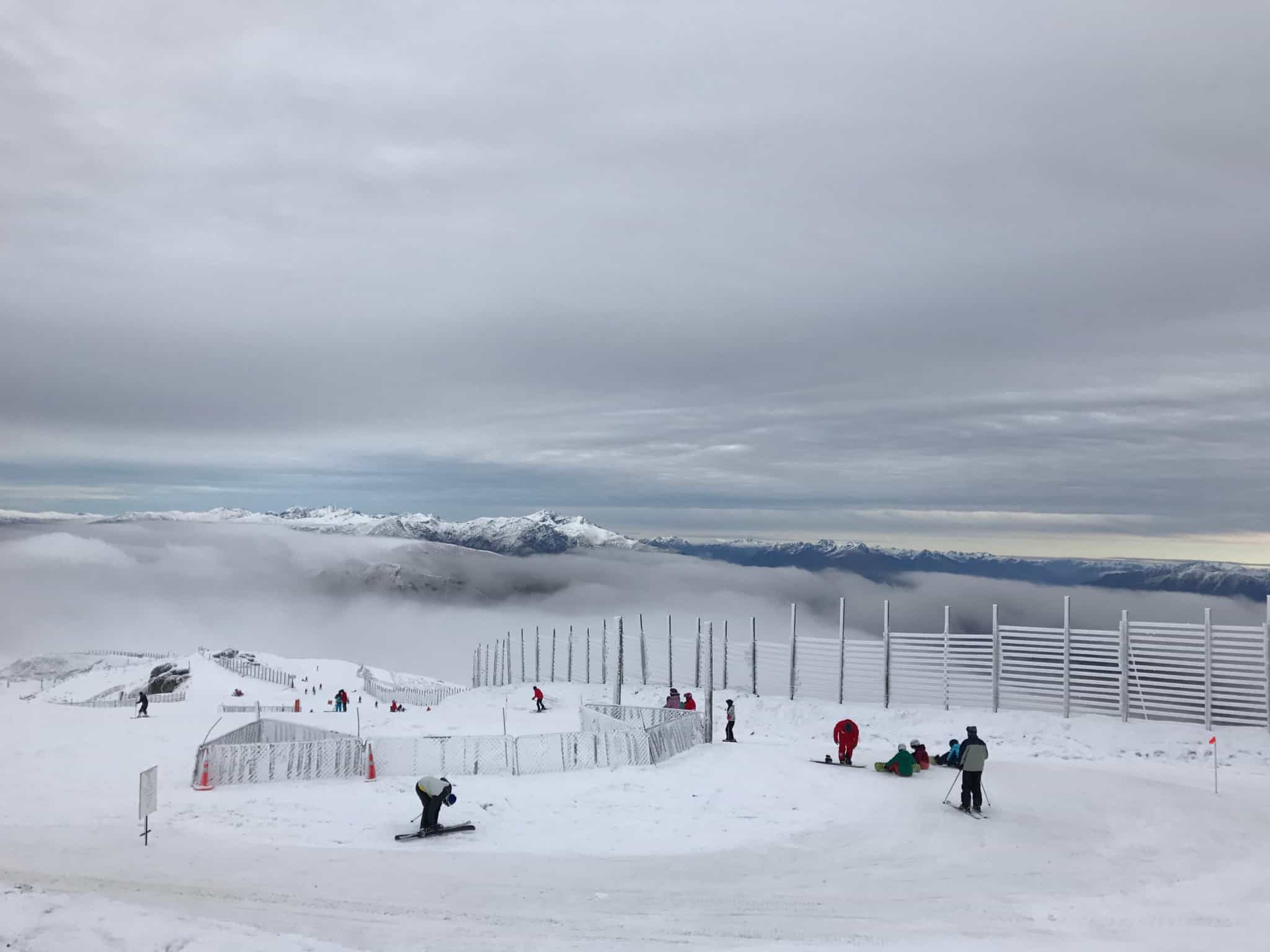 Chondola is a brand new 10 million dollar chair lift – a mix of chairs and warm gondolas. Wonderful for cold windy days.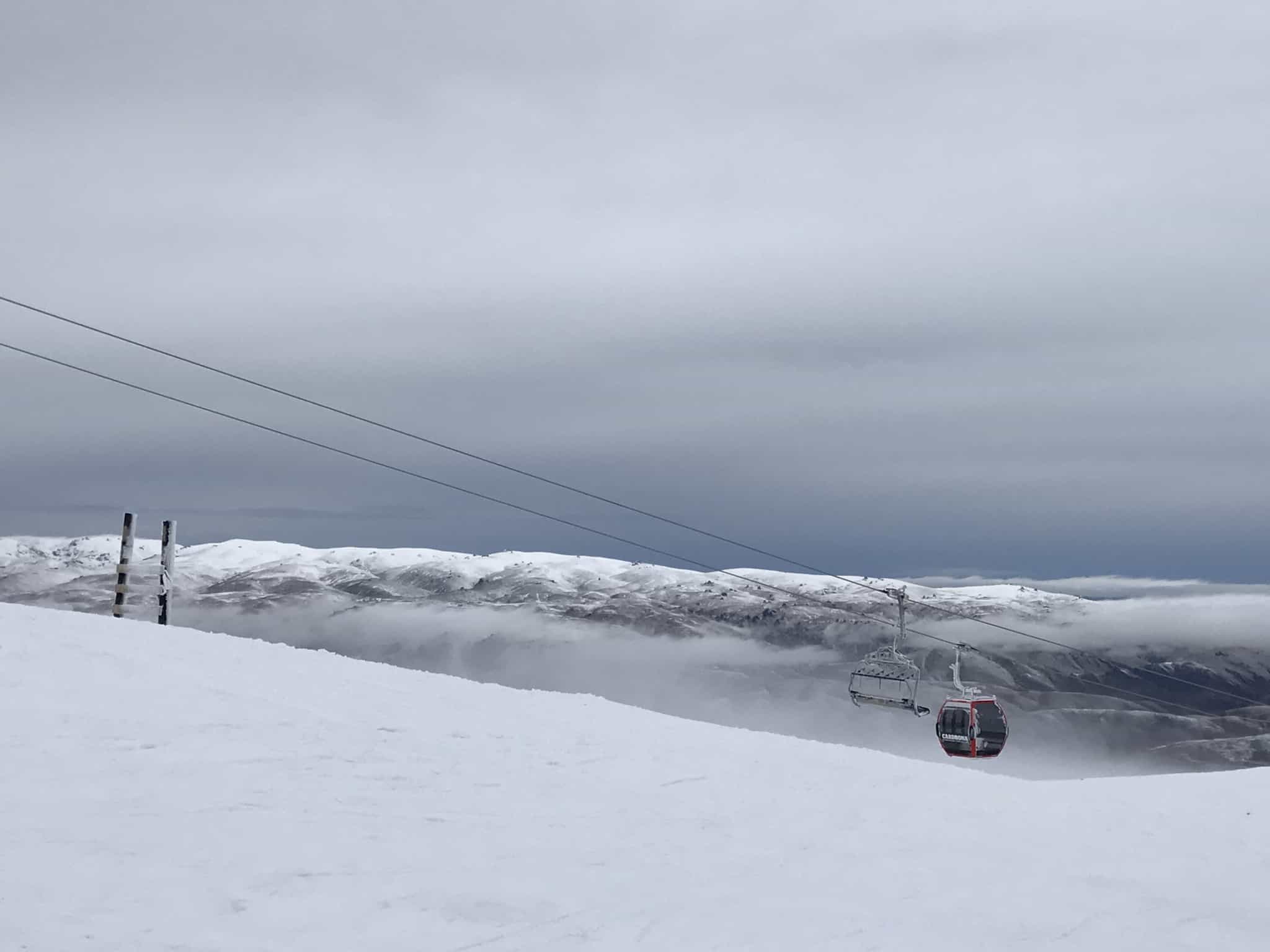 Cardrona staff is amazing – super helpful, kind, caring and very child friendly. Especial thank you to Mat, Mark, Jen who looked after us. You guys made our holiday exceptional!
On the first day it's always good to take some lessons, so all of us get a private teacher to show us around the ski fields and refresh our skills. Private lessons are available for all ages.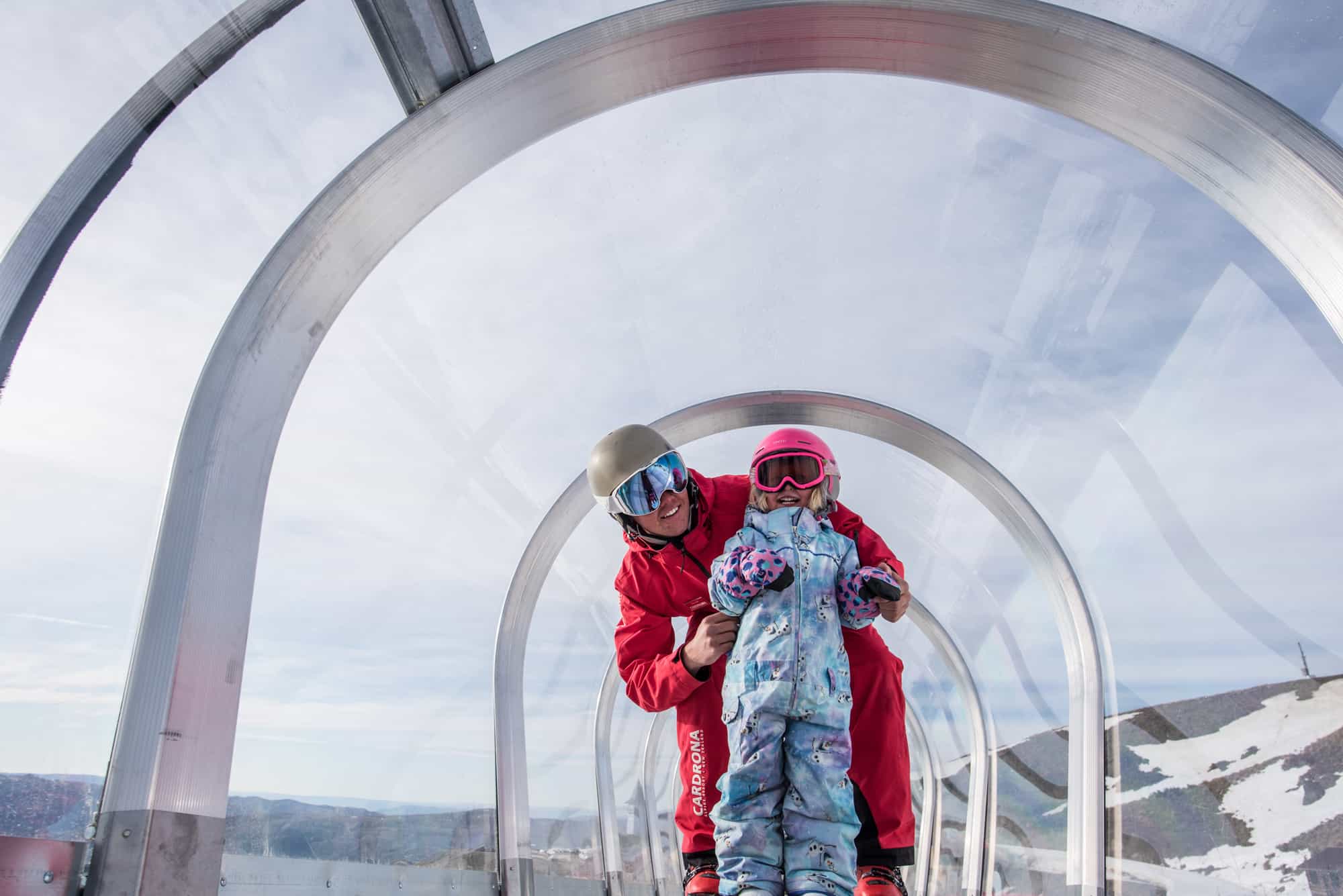 Cardrona also offers group lessons and all day kids programs. They are absolutely fantastic and include morning and afternoon lessons, lunch and all day care for the young ones. It is perfect for families who don't ski together. Kids make a big progress after a week in kids club lessons. My 6 year old was doing hard blues after just 3 days in lessons.
Cardrona season seems to start a bit earlier then Coronet Peak and Remarkables so it is well worth the extra 20 min in the car to get to good snow.
Dining at Cardrona is excellent too – it has a pizza restaurant up on the mountain that offers gourmet pizzas and mulled apple cider to warm you up.
Restaurant at the base offers a-la -cart healthy soups and salads as well as steaks and burgers for those who prefer a bigger lunch. Of course mulled red wine is on offer too – how could you go without it in the snow.
All in all Cardrona has quickly become our favourite mountain – very family friendly, a lot of good blue runs, not very busy unless it's New Zealand school holiday, great kids program.
We kept coming for the whole week and next time will try on-mountain accommodation. Would make it so much easier and their apartments look quite nice. Something new to try next year.
We are in Queenstown for a couple of weeks so will post a lot more tips in the days to come. Keep an eye out for upcoming articles.