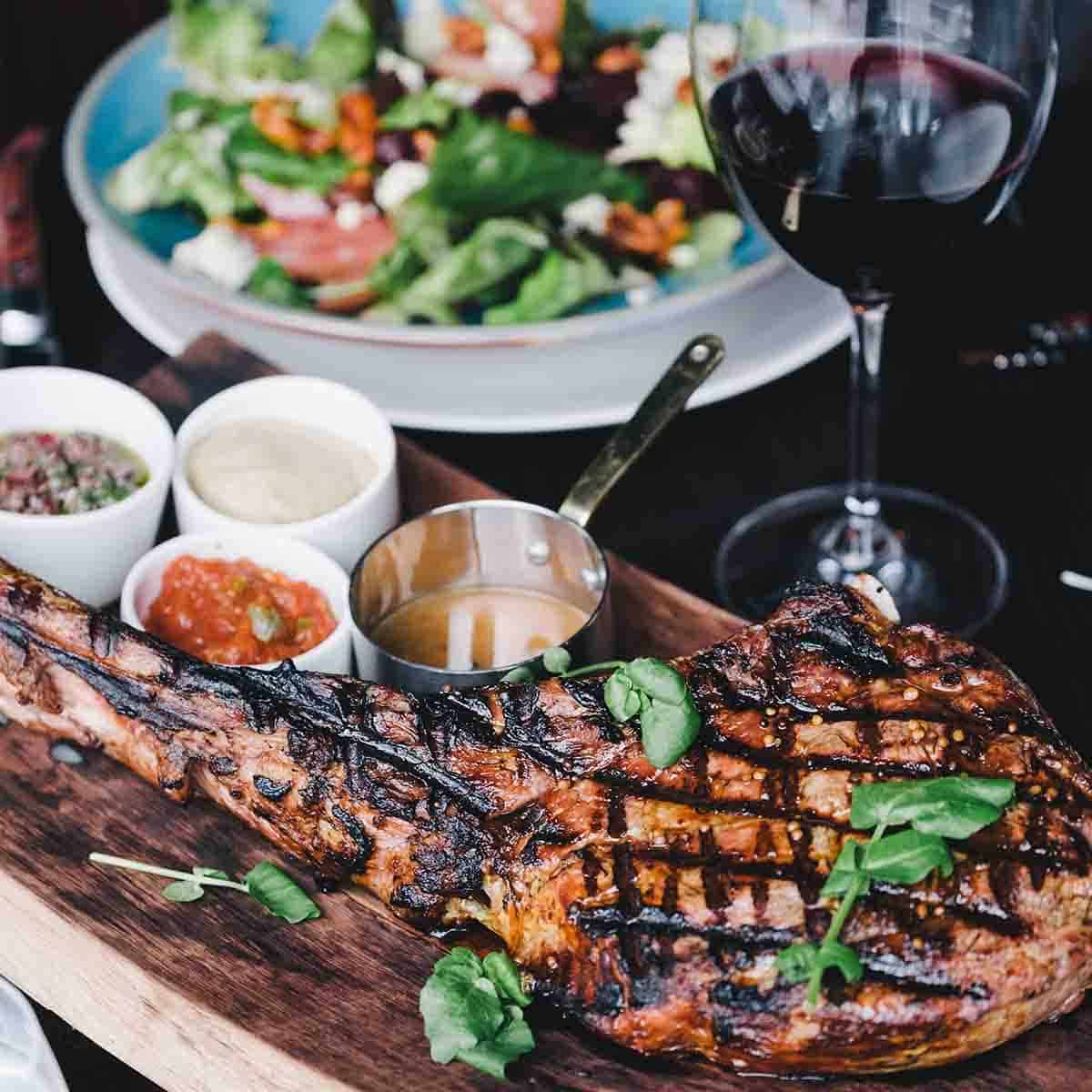 Queenstown has a fantastic dining scene. There are a lot of choices for both casual and fine dining.
Below we introduce a few of our favourites.
The Grille by Eichardt's
The Grille is a superb steak house in a premier lakefront location in the very centre of Queenstown. The restaurant is a part of the very trendy and luxurious Eichardt's Private Hotel. It has a vibrant atmosphere and is a place to see and be seen amongst 'in the know' travellers and locals.
Bookings are essential as restaurant is fully booked on most evenings. If you enjoy lake views, reserve a table by the window, but if you are after a cosy romantic night out, request one of the private booths.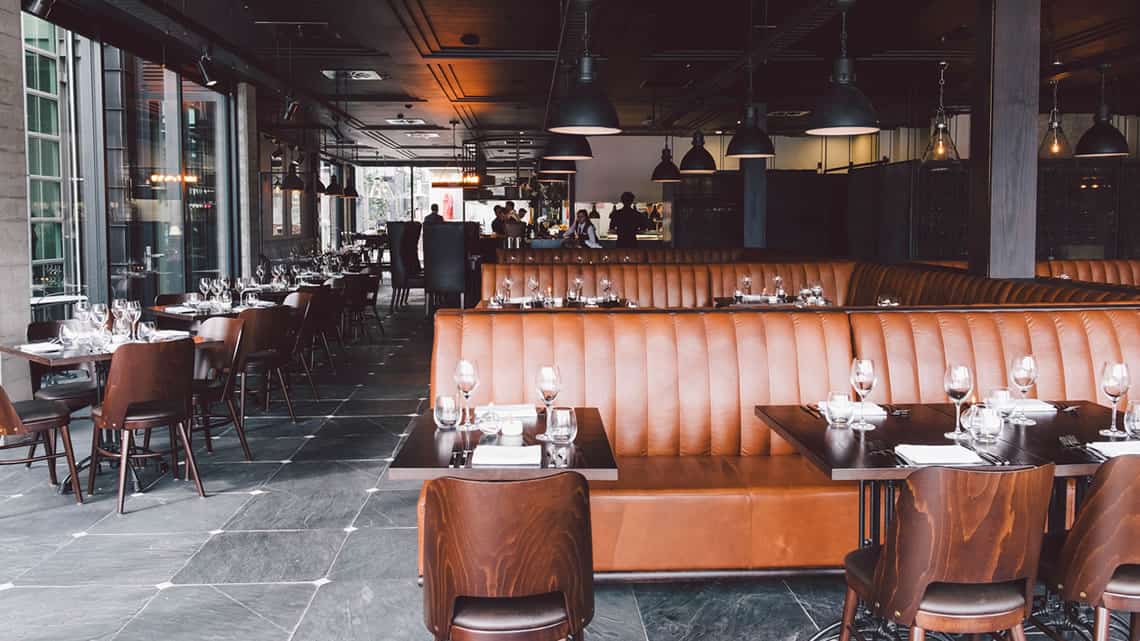 The menu showcases the best of local ingredients with seasonally available Oysters, Grass fed wagyu steaks and freshest 'catch of the day'.
We like to try the local specials and followed our waiter's recommendation for entrees -Venison Shepard's Pie and Legendary Seafood Chowder. Both were authentic and delicious. For the mains we couldn't resist the steaks and wagyu was tender and mouthwatering.
Food and drinks are presented in a trendy and stylish way with steaks served on wooden boards and wine in oversized goblets.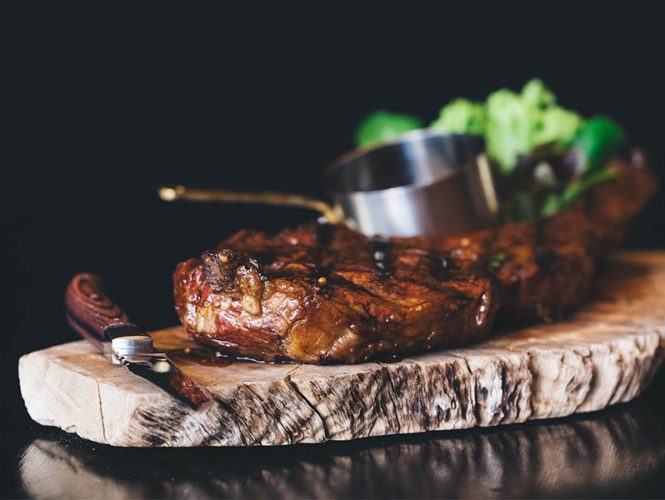 For those who crave simple food there are delicious burgers and salads on offer. Younger guests are also well looked after in The Grille – they can order from children's menu or request a small serving of grilled fish with mashed potato – the chef is more than happy to accommodate their requests.
All in all we had a fantastic night out at The Grille and recommend it to both families and couples. The service was a bit rushed, but the food was delicious, views mesmerizing and atmosphere very elegant.
Contact Details:
+64 3 441 0444
9 Marine Parade, Queenstown
Romantic Dinner at Gantleys
Gantleys has been around for about 20 years and has a reputation with the locals for being a special occasion restaurant. It is wonderfully romantic with a big traditional fireplace, red table cloths, candle light and ample space between the tables for added privacy.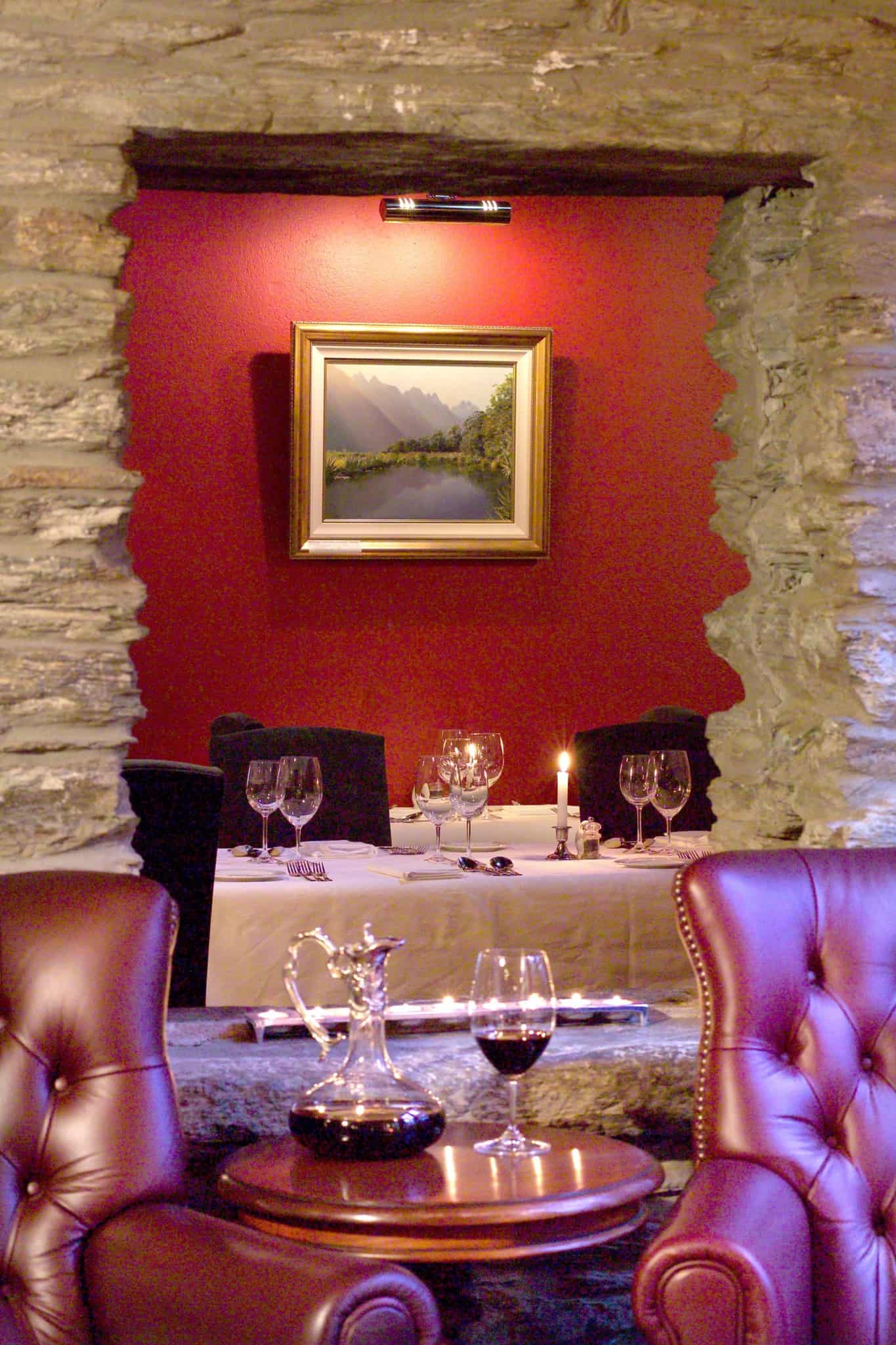 The best way to enjoy the restaurant is to choose a degustation menu, it changes daily and has wonderful local dishes like Gravlax salmon, locally farmed duck and lamb, cheese plates – all accompanied by a selection of superb New Zealand wines.
Gantley's is 15 minutes out of town on the way to Coronet's Peak but it's well worth the trip. It is a small restaurant with only 10 tables and reservations are essential.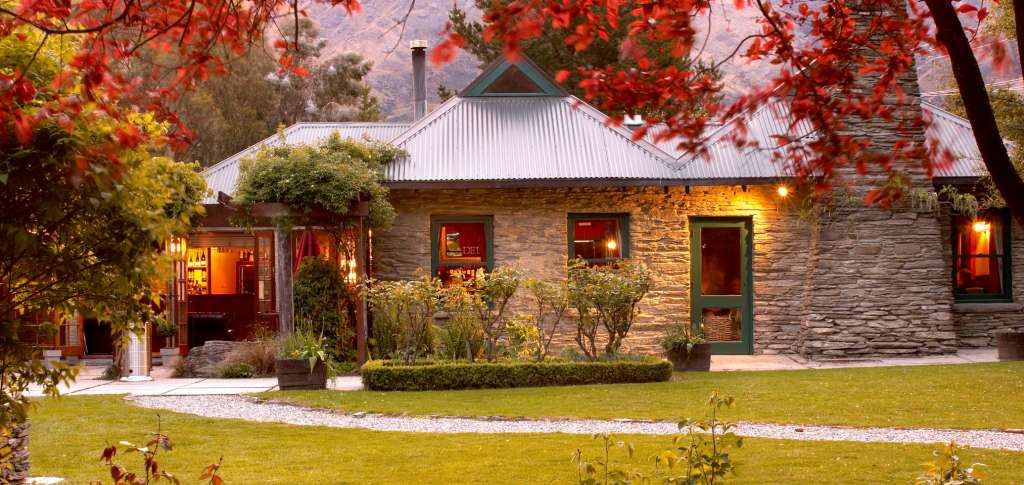 Contact Details:
172 Arthurs Point Rd, Arthurs Point
+64 3-442 8999
Saffron in historic Arrowtown
Saffron is another restaurant that has a long standing reputation in Queenstown. It has been established 18 years ago by a husband and wife team. Peter was a chef by trade and his cooking is famous amongst all the locals. So much in fact that when he decided to sell earlier this year four of the locals put their money together to buy the restaurant and make sure that both, the name Saffron and fabulous cooking it is known for, stays in town.

The chefs have stayed on and I can vouch for them from my first hand experience. The mains we had were truly memorable – Wild Boar Pudding melted in my mouth; steak, according to my daughter, was the best she tried all year and local cod with fennel salad was fresh, light yet totally sumptuous.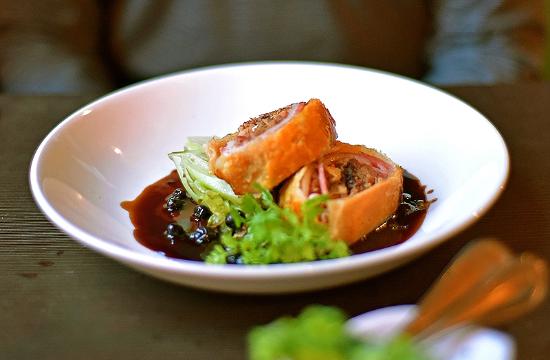 The service was equally exceptional and younger guests were treated with ultimate respect. My little 7 year old man was asked what would he like to eat and the chef has gone out of his way to make a beautiful plate of mashed potato with a side of cucumbers, just like we would've done at home.
Local wineries near Queenstwon share their best drops with the restaurant, so if you would trust sommelier's advice they would wonderfully match up your dishes with local Pinot Gris or Pinot Noir to make sure your meal is even more delightful.
Arrowtown location is a bonus as you can explore this pretty historic area of Queenstown before dinner. It is approximately 15 minutes drive from town centre.
Contact Details:
18 Buckingham St, Arrowtown
+64 3-442 0131
Madame Woo – Casual family dinner in a buzzy atmosphere
Madame Wood was opened by one of New Zealand's top chefs, Josh Emett.
It is modern Asian restaurant right in the centre of town. The concept is Malay hawker food designed for sharing. Flavours are outstanding, atmosphere buzzy and prices moderate.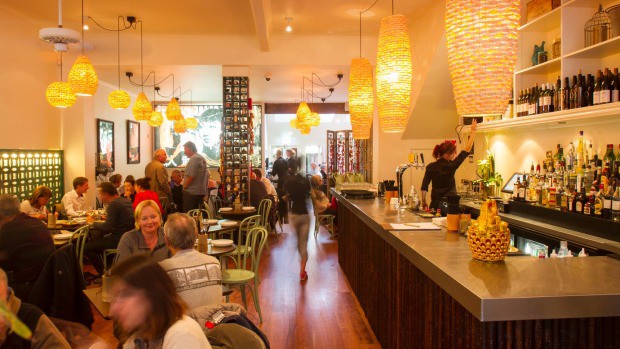 Bookings are essential as the restaurant is packed on most nights.
Their famous dishes are Roti rolls (pulled pork one is a must try), Mamasan Curry (to die for) and on a cold night try the Wonton soup. All dishes are designed to share, so the bigger your group is more dishes you could try. It's a fun restaurant and a must visit in Queenstown!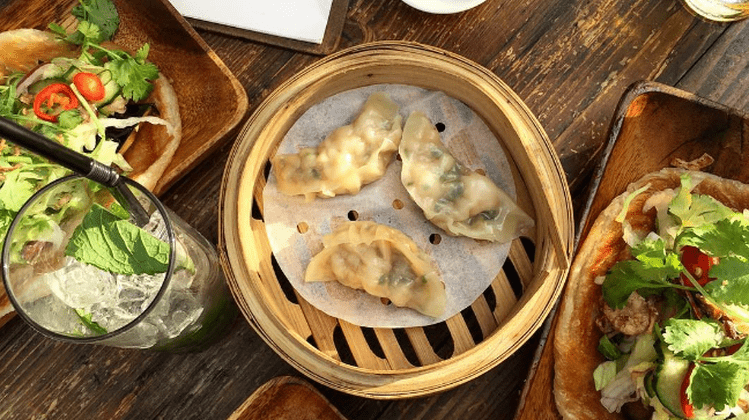 Contact details:
5 The Mall, Lower Ballarat Street, Queenstown
+64 3-442 9200