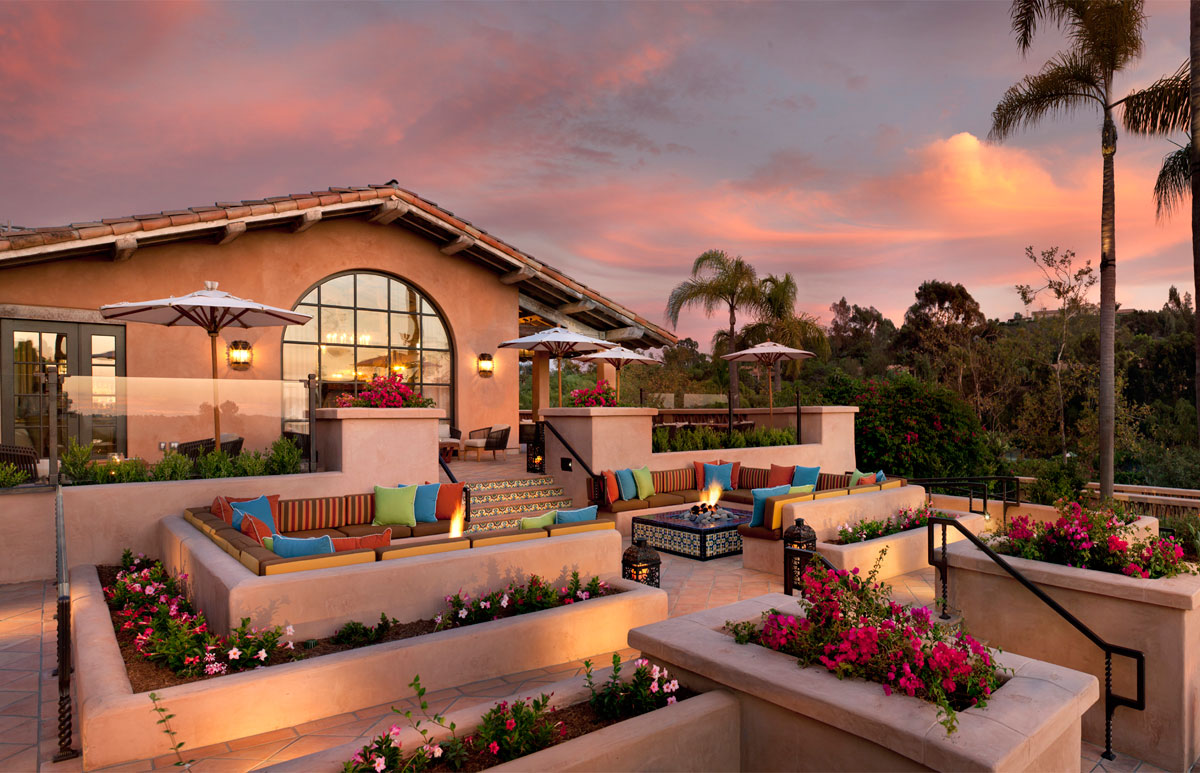 the lux score
95
the lux score explained
Service 10
Rooms 9
Food & Beverage 10
Ambience 10
Attention to Detail 10
Generosity & Value 9
Wow / Hip Factor 10
Facilities 9
Location 9
Fit to Promise 9
Sometimes you discover a place that is so special, it captures your heart. Rancho Valencia, in San Diego is such a place.
It doesn't take long to fall under the spell of Rancho Valencia – the only Relais and Chateaux member in Southern California. It made Conde Nast's Hot List showcasing the best new hotels in the world – quite impressive, considering the resort has not been open long following a US$30million, 10-month renovation.

On arrival – A limo picks us up at San Diego airport for the 30-minute drive north of San Diego. Rancho Valencia is tucked away in leafy Rancho Santa Fe – the third most expensive post code in the USA – surrounded by olive groves, gum trees and orchards. We drive past a what looks like a full-on race course, ritzy stables and all, and the driver informs us that it is owned by Jenny Craig. THE Jenny Craig – it's her race course training facility. Well, at least I know where all the money I spent on Jenny Craig meals went! The gates to Rancho Valencia swing open and we pull up at the Clubhouse, for a very speedy, very friendly check in. I am still ogling all the luxury cars out front – Porsches, Bentleys, Mercedes and so on. We are then informed that guests can drive the Porsches. Really? Really!
Suite style – There are 49 suites (casitas) and villas on the property including a three-bedroom hacienda complete with private pool, all secreted on 45 acres of eucalypts, landscaped gardens, olive groves and citrus trees. We are in an Agave Suite, and like kids in a veritable candy store we 'ooh' and 'aah' at the sophisticated, elegant yet welcoming features.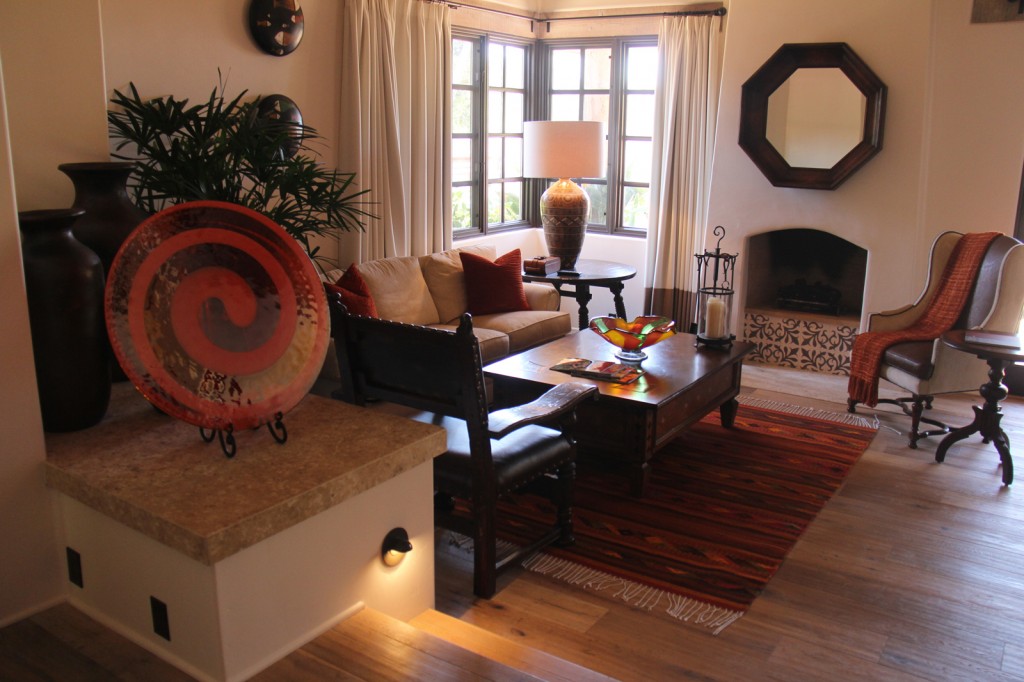 Practically everything at Rancho Valencia is custom made, with the quality of everything from the sheets to the glassware to the furniture unquestioned. Even the beds are custom made in Italy by Stearns and Foster and are ridiculously comfortable.
We adore the Toto toilet seat that lifts on approach, is heated and has all kinds of buttons for this and that, the opulent bathroom with palatial spa bath, the sunken living room with push-button fireplace and the impressive bedroom. Our favourite part is a private garden with outdoor fireplace and Jacuzzi. In the mornings we would wake to freshly squeezed orange juice and a newspaper outside our door – one of many thoughtful touches. In fact that is one of the highlights of a stay here – the staff are so friendly and thoughtful and nothing is too much trouble.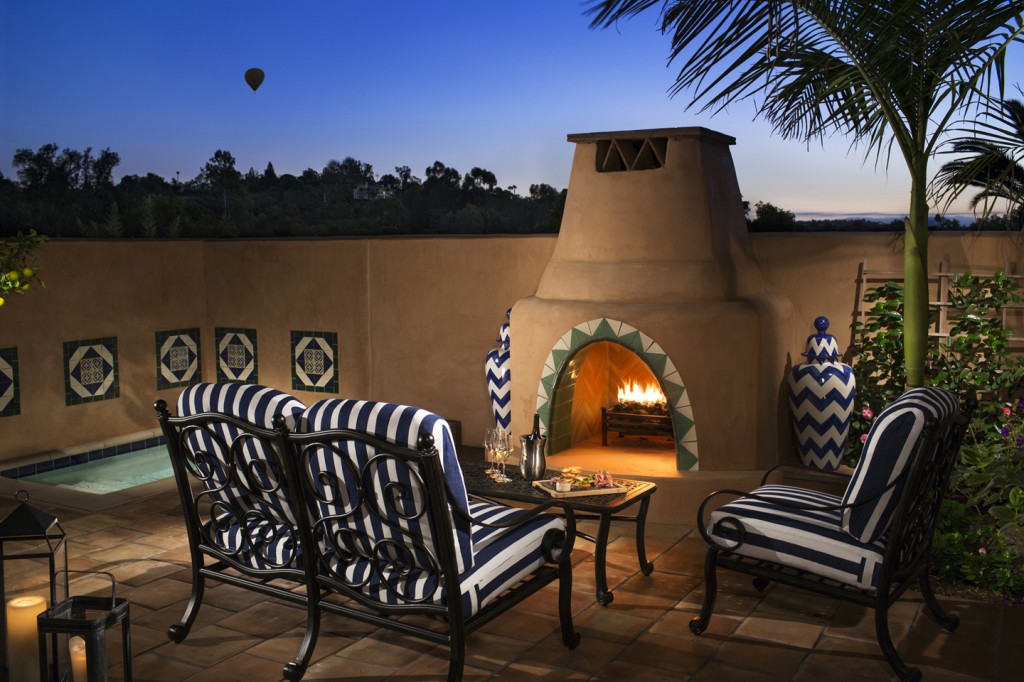 Dining – Rancho Valencia's Head Chef Eric Bauer dishes up incredible food and you can take your pick of where to eat it. Veladora is the main dining area or you can sit outside in that magnificent courtyard. The Pony Room, complete with stools with delicate horses hooves at the bottom and the RV brand, is perfect for an afternoon cocktail merging into a delicious dinner and turning into a late night party. We even indulge in a tequila tasting … no worms in sight and definitely no scorpions. If we had so desired, we could have ordered absolutely anything off any of the menus and had it in our casita, with the thoughtful touch of delivering the dessert 20 minutes after the main, but the ambience of Veladora and the Pony Room makes that a difficult choice. The food here is so good that I might need to go back on that Jenny Craig diet.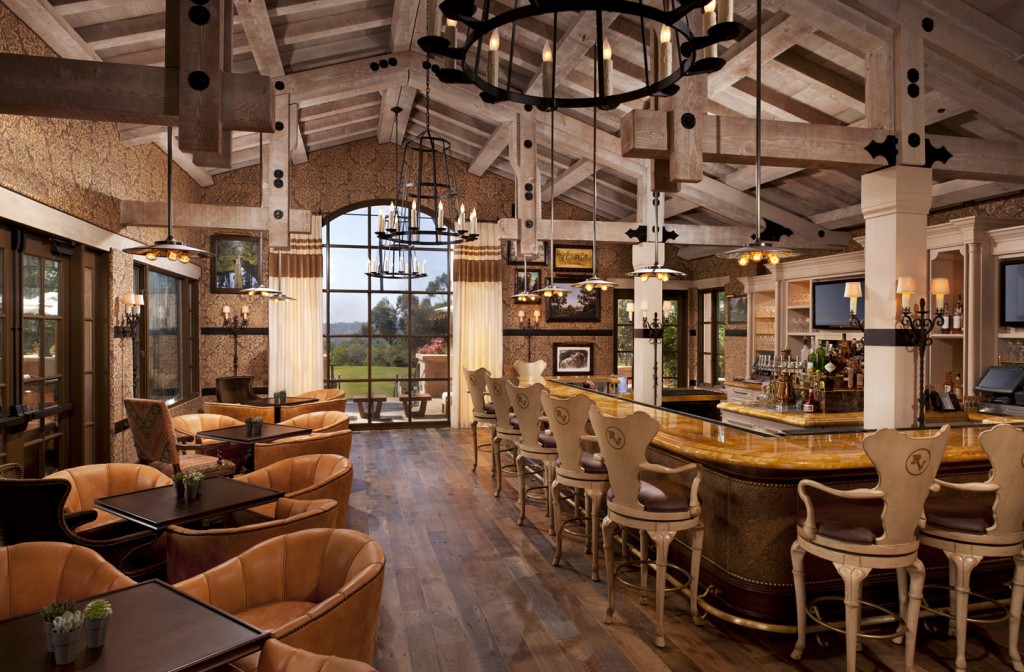 Celebrity spotting – No wonder Rancho Valencia attracts celebrities like Gene Wilder, Sugar Ray Leonard, Tiger Woods, Bill Gates, Michael Jordan and Bill Clinton on a regular basis. In fact, Bill Gates is a member of the tennis club here while Julio Iglesias is partial to the Spa.
The Spa – The Rancho Valencia Spa is absolutely out of this world. It is completely separate and is fitted out with ten treatment rooms with a private outdoor area and bathtub, a beautiful yoga pavilion with lily-clad reflection pool, hot and cold pools in private nooks and crannies, a pool, a hi- tech gym, Pilates studio and spin room. Everywhere, beautiful gardens and water features add to the experience. The spa menu has it all for pampering pleasure and the signature treatment I choose, the 90-minute Sixth Sense, is all kinds of heavenly. Afterwards we chill by the adults-only pool then wander back for more chilling in our private garden. We decide we could get used to this.

At play – Rancho Valencia has plenty of activities if you ever set out of your casita. It was named as the Best Tennis Ranch in the USA by readers of Tennis Magazine with 18 courts, professional coaches and immaculate facilities. During my half-hour lesson I picked up some good tips on my backhand and serve which were rusty to say the least. If tennis isn't your thing it's a wonderful area to ride the Resort's bikes around or you can play golf at the prestigious Farms Golf Course – using Calloway Clubs – or do some laps at the Spa's pool.
Kids welcome – Rancho Valencia loves kids, with a special family pool, VIP treatment and plenty of space to ride around. San Diego is close by with fantastic family attractions such as Sea World, the San Diego Zoo, Legoland and of course, the stunning beaches.
Tip – If you do want to use one of the Porsches reserved for guests, check out what you need in terms of insurance etc before you leave home.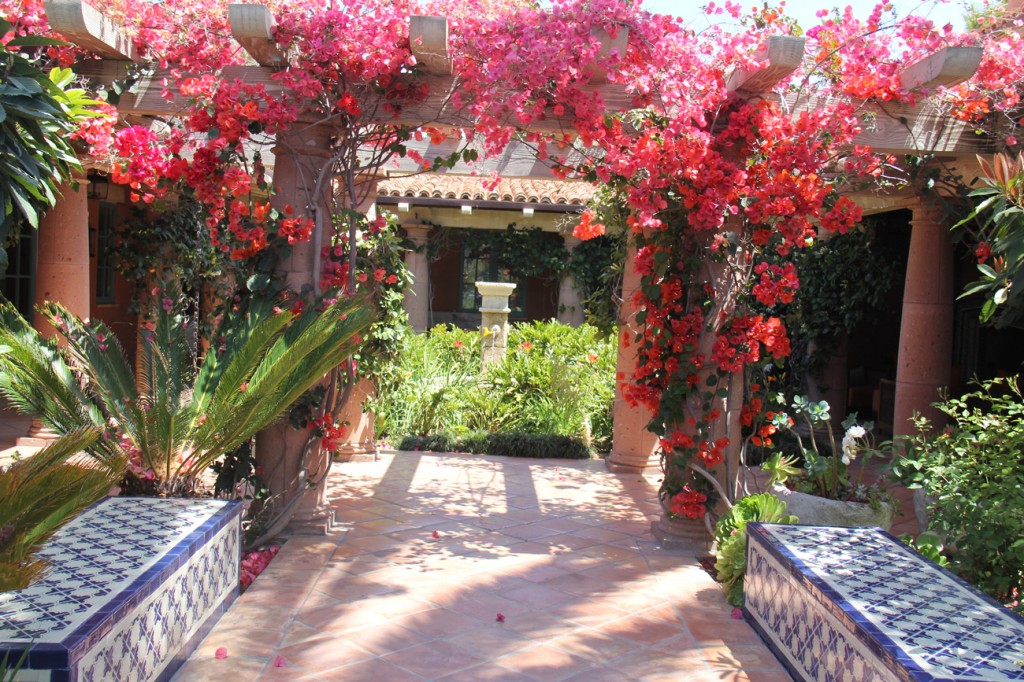 Information – www.ranchovalencia.com