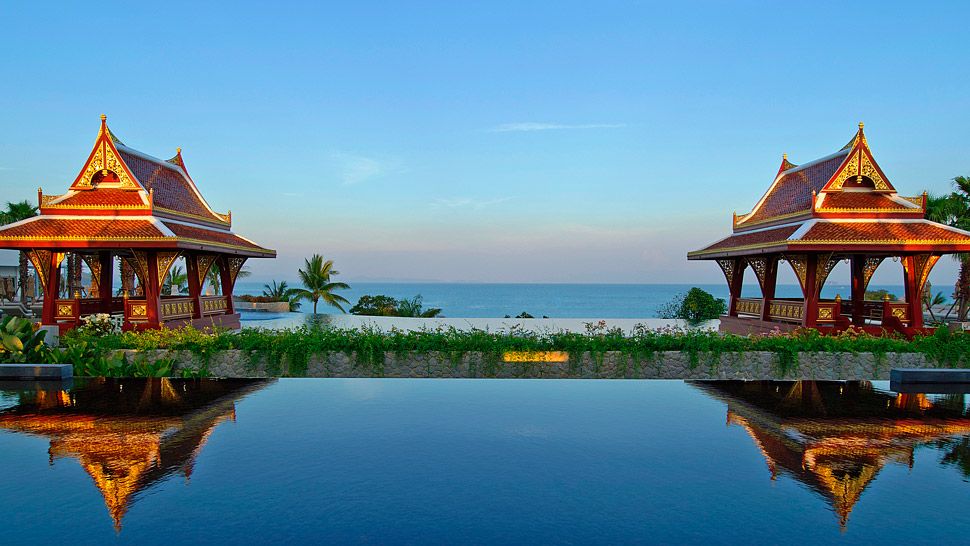 the lux score
75
the lux score explained
Service 7
Rooms 7
Food & Beverage 8
Ambience 7
Attention to Detail 8
Generosity & Value 8
Wow / Hip Factor 8
Facilities 8
Location 7
Fit to Promise 7
Arrival & Location
Regent Cape Panwa is located at the Southern part of the island, in a remote and picturesque area, 45 min away from the airport and about the same distance to Patong Beach, main entertainment area of Phuket.
We arrived at the hotel at midday by a lovely air-conditioned limousine. The location of the hotel is spectacular, the view from reception and over the main pool simply takes your breath away.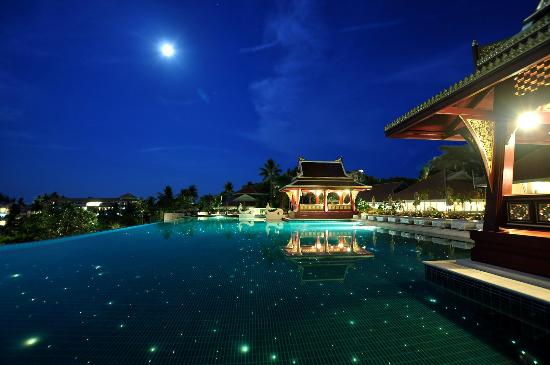 Our villa wasn't ready until later in the afternoon so the hotel was kind enough to provide us with an interim room for a few hours we had to wait. No complains from us as we got to see a different category of rooms in this very busy hotel.
Check-in however took a painfully long time – they seemed to be very short-staffed at the front desk.
Accommodation
Regent Cape Panwa offers a few different categories of accommodation ranging between rooms and villas. Some of the rooms have lovely ocean views, others look out towards the lagoon that doesn't look very pretty at low tide (these rooms and villas are classified as 'sea view'). We found it to be a little misleading. We recommend only ocean side rooms and villas.
Freestanding pool villas are beautiful and very romantic.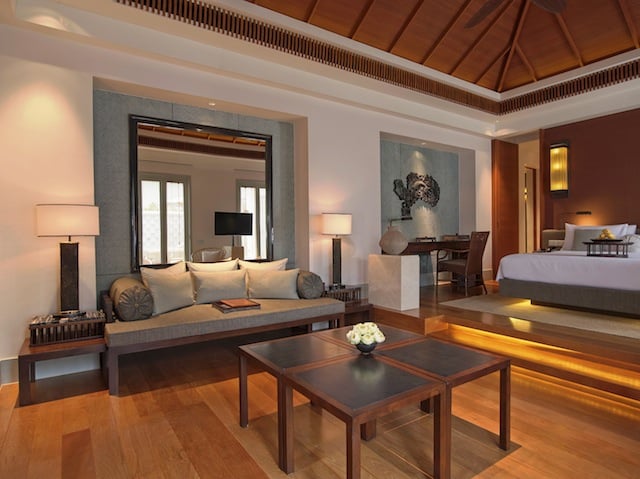 They have a little more space – bedroom with ocean view, a large modern bathroom with a double bath as a centerpiece, ample wardrobe space, guest powder room, outdoor deck and of course a plunge pool overlooking the sea.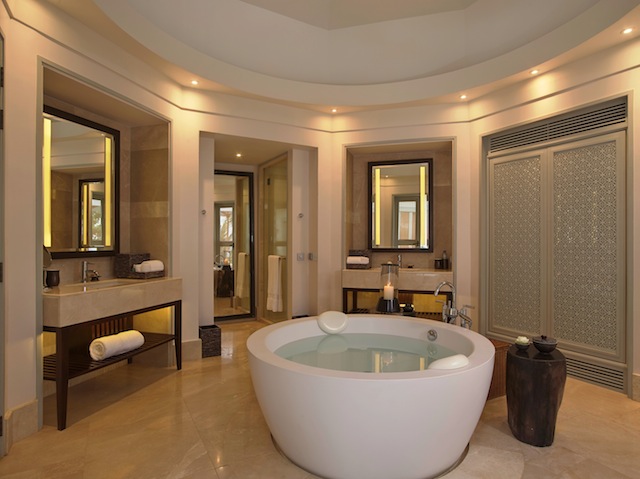 The villas don't feature the latest in technology but they have a very relaxing feel and will beautifully suit a romantic couple.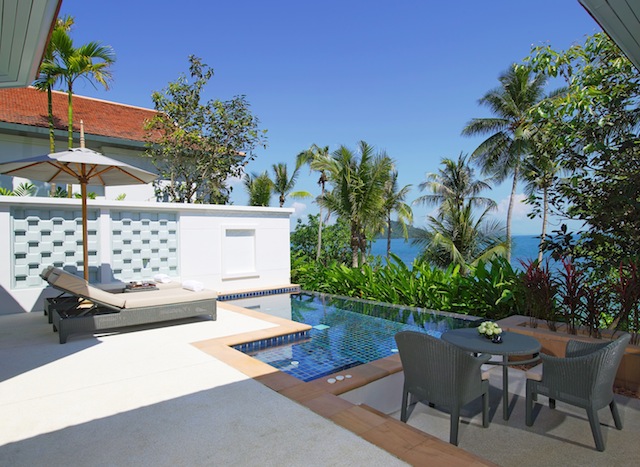 Facilities
Pool & Beach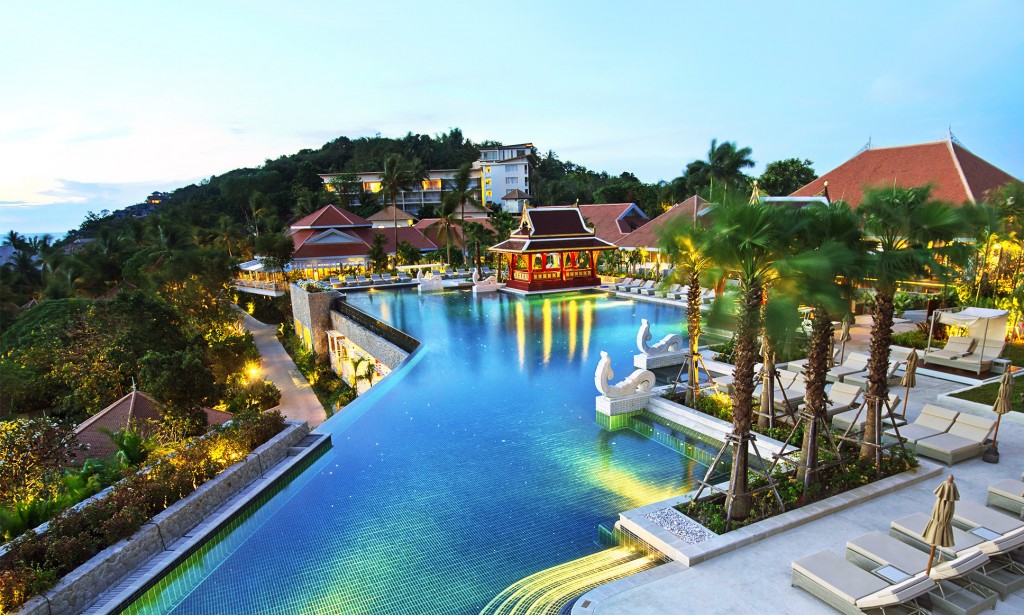 Regent Cape Panwa has a stunning large pool overlooking the ocean – it is the place where all resort guests gather during the day. The sun lounges are extremely comfortable and when the sun is shining it is a wonderful place to spend the day.
Regent has a tiny private beach (it was literally no longer than 3 meters long during our stay – I imagine it changes during low / high tide) and it had rough waves. A multitude of container ships in front of the beach also didn't make it a very inviting place for a swim so Regent guests prefer the pool.
Wellness & Spa
Regent Cape Panwa offers daily wellness classes to its guests – for a small fee (USD $25) you can join a yoga or a Thai Chi class before breakfast. A lovely way to start the day. The classes are never too full, on some days I had the teacher all to myself. The classes are held in an outdoor gazebo overlooking the ocean – the view is mesmerising and the cool breeze from the ocean makes the lesson enjoyable even on a very hot day.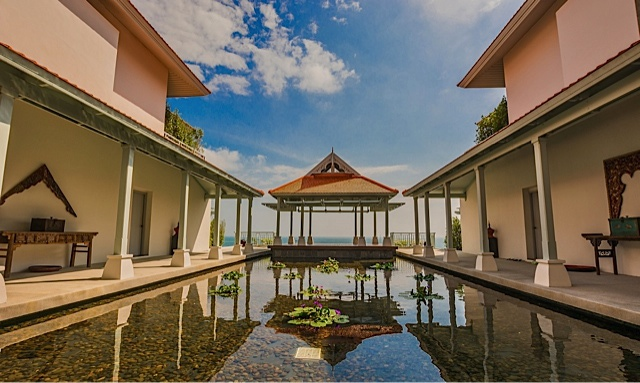 Amatara spa at the Regent offers a mix of massages, body scrubs and facials. I had a chance to try a 60 min massage and it was lovely and relaxing.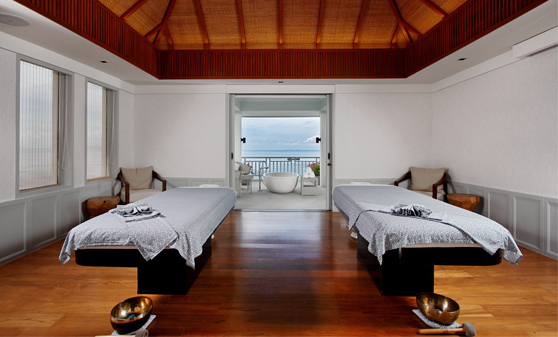 Kids Club
Regent Cape Panwa has a great kids club – my kids loved visiting it on most days. There is an ample list of art and craft activities and toys to play with. Even a little baby pool. Excellent venue for the rainy hours of the day.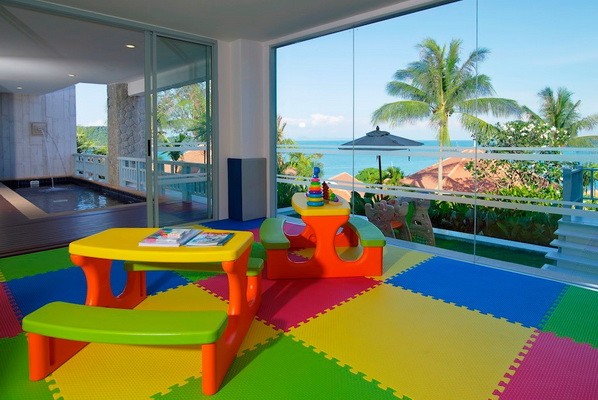 Dining
Good food is an important part of any holiday. And Cape Panwa certainly delivers amazing cousine at their fine dining restaurant The Grill. It serves the freshest seafood and premium meat cuts in an elegant atmosphere with silver service and a stunning view. On a warm dry night there is no better place to relax with a cocktail on a rooftop, followed by a gourmet dinner at The Grill.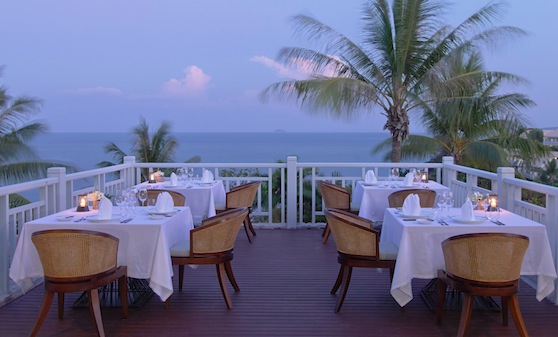 We found the cuisine at The Grill to be influenced by Mediterranean flavours and their extensive wine list was a perfect complement to the outstanding menu.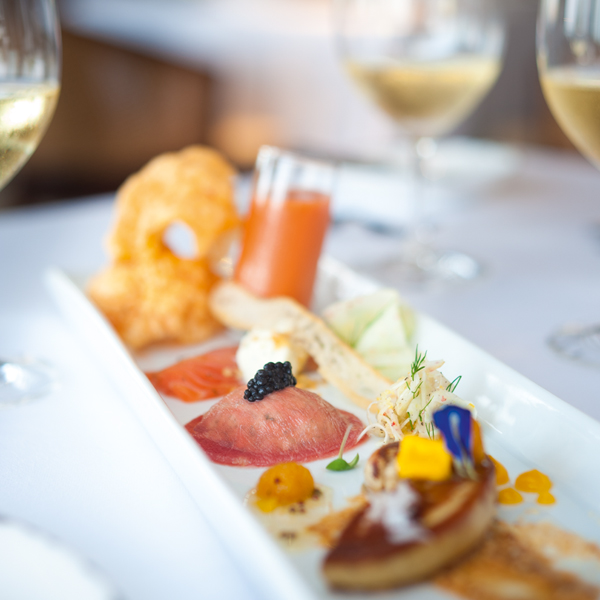 Breakfast at Regent wasn't quite as good as in the other luxury hotels in Phuket but still very enjoyable, especially if you get a table outside on the terrace.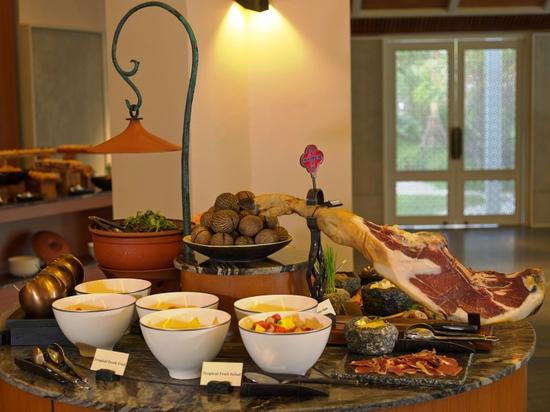 Lunch, interestingly enough, is only served in the main restaurant or poolside, delivered to your sun lounges.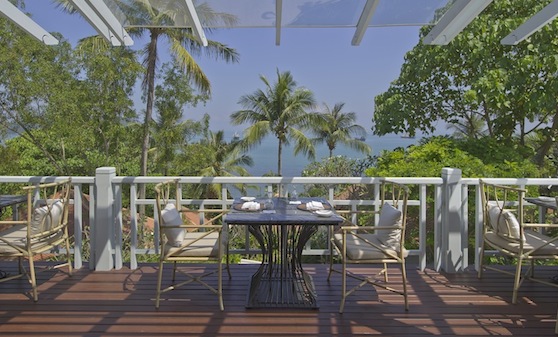 I thought that the hotel could greatly benefit from having a poolside lunch café / restaurant so you sit down at a table rather than in the lounger and enjoy an outdoor lunch while still keeping an eye on the kids in the pool.
The Lux Traveller Loves
55 meter glamorous outdoor swimming pool
Romantic free-standing pool villas
Fantastic dinner at The Grill
Reasonable prices for pool villas (rates start from USD $600 per night)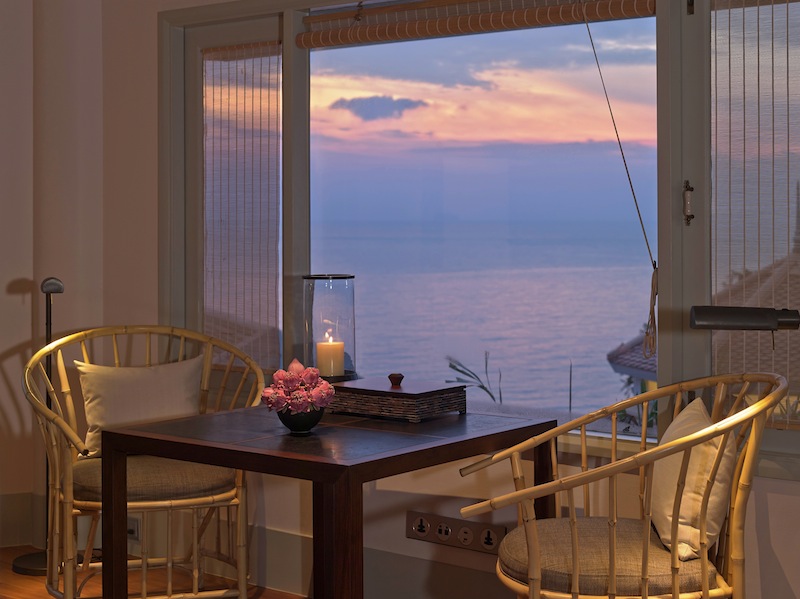 The Lux Traveller Doesn't Like
A little misleading representation of the 'sea view' rooms, often with no sea view at low tide
No swimming beach – it is a shame to come all the way to Phuket and not be able to swim in their beautiful warm sea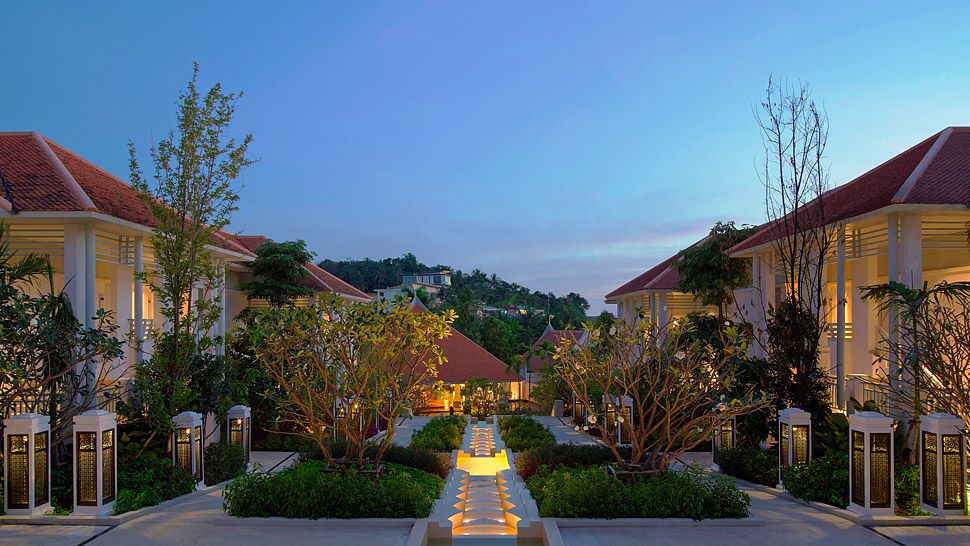 All In All
Regent Cape Panwa is a good option in Phuket for those who don't need the beach as part of their holiday. Perfect for Asian honeymoon couples and families with young children.