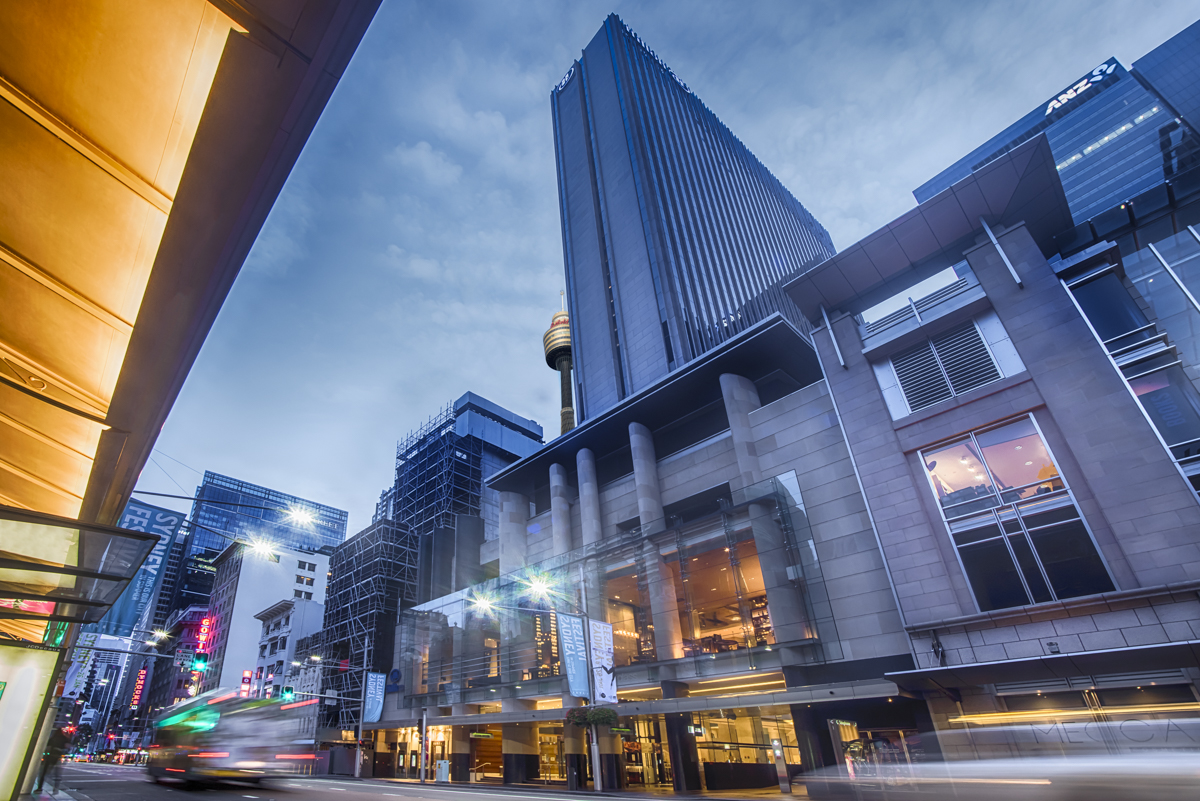 the lux score
80
the lux score explained
Service 9
Rooms 8
Food & Beverage 7
Ambience 8
Attention to Detail 7
Generosity & Value 9
Wow / Hip Factor 8
Facilities 7
Location 8
Fit to Promise 9
It is Friday afternoon and we are about to have a romantic weekend away in our own home town – how exciting! I really wanted to find a hotel where we can stay for 2 days and not leave – there are not many of those in Sydney and I had my hopes up with making a reservation at Hilton Sydney.
At 5pm I am at valet parking downstairs – a friendly attendant takes care of my luggage and my car, and straight to the Executive Lounge for check-in. A glass of sparkling water has accompanied my quick check-in, nice start indeed.
Our Relaxation Suite is on level 35, a perfect hideaway from the bustling city downstairs. First thing I notice is a bottle of Moet, chocolates and fresh berries arranged on a coffee table with a welcome note – does it get any better than this?!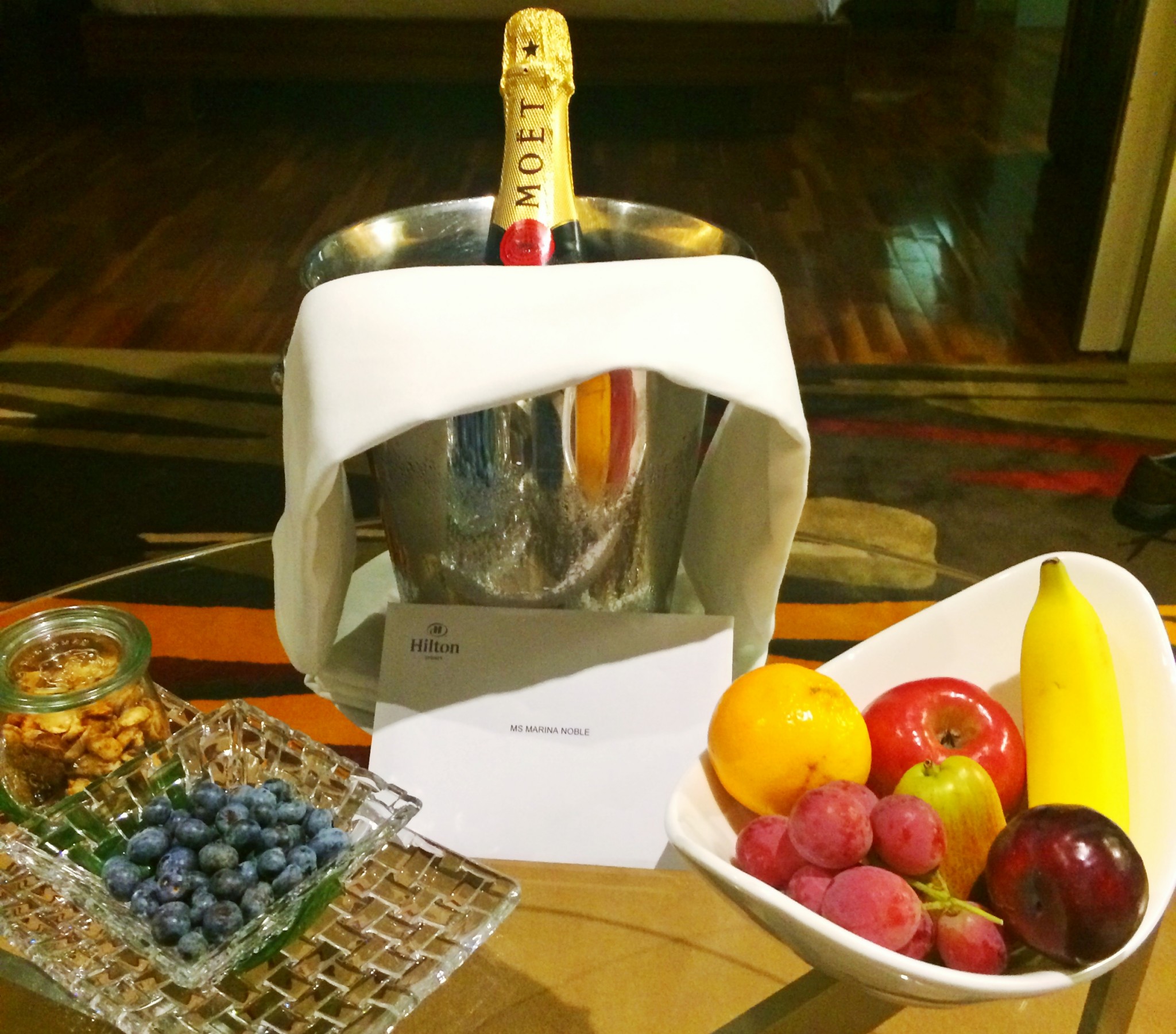 Our modern suite has large windows with the views of the city, and modern interiors are complimented by the warmth of the wooden floors and timber panelling. The bedroom features an oversized cloud bed and (surprise!) a huge bath tub big enough for four! Lucky there are only two of us and I already know that we'll be relaxing in style!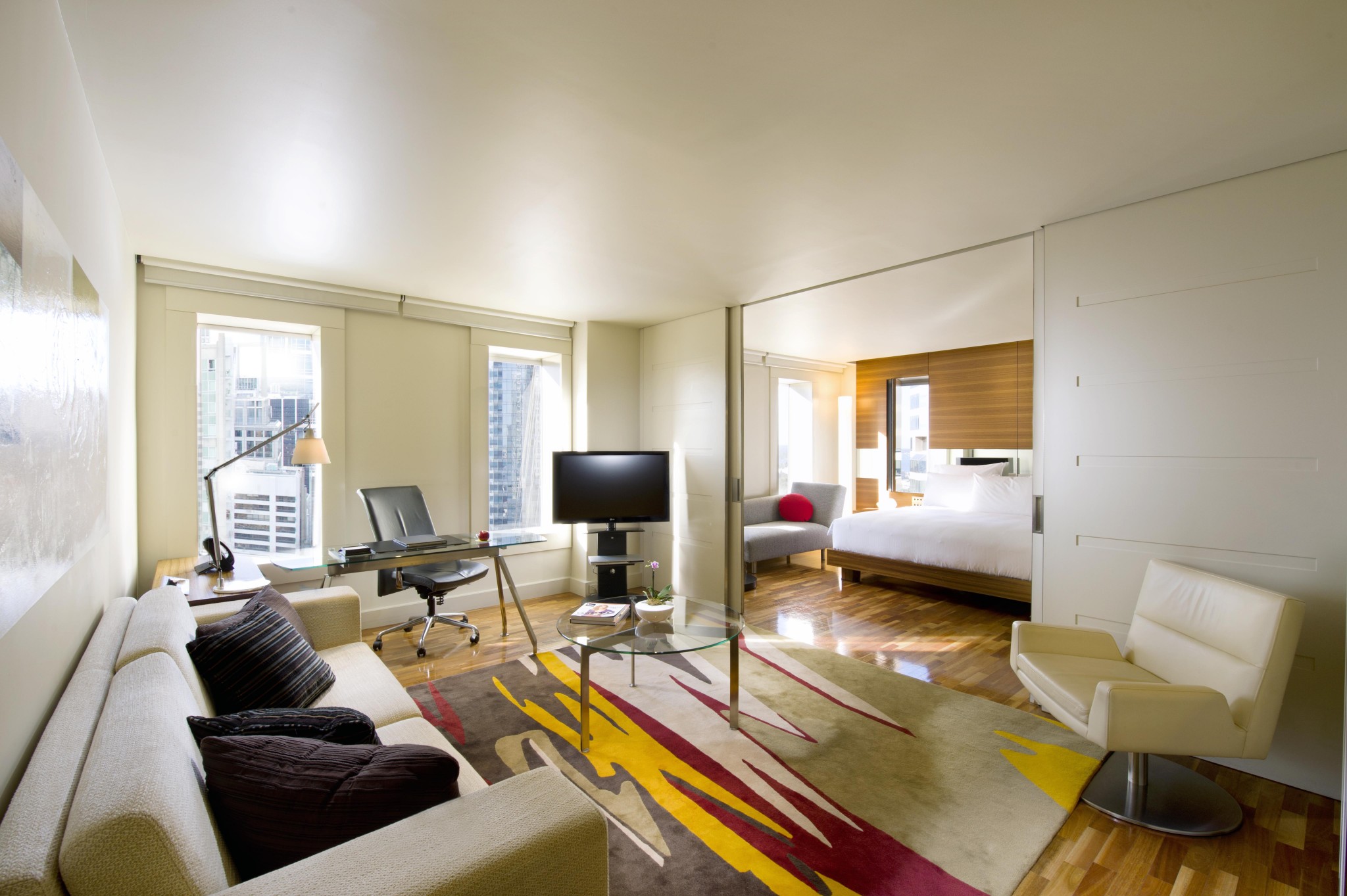 Our suite is fantastic but if you have a big budget and a 'nothing but the best' taste book into a Hilton King Suite or Master Suite.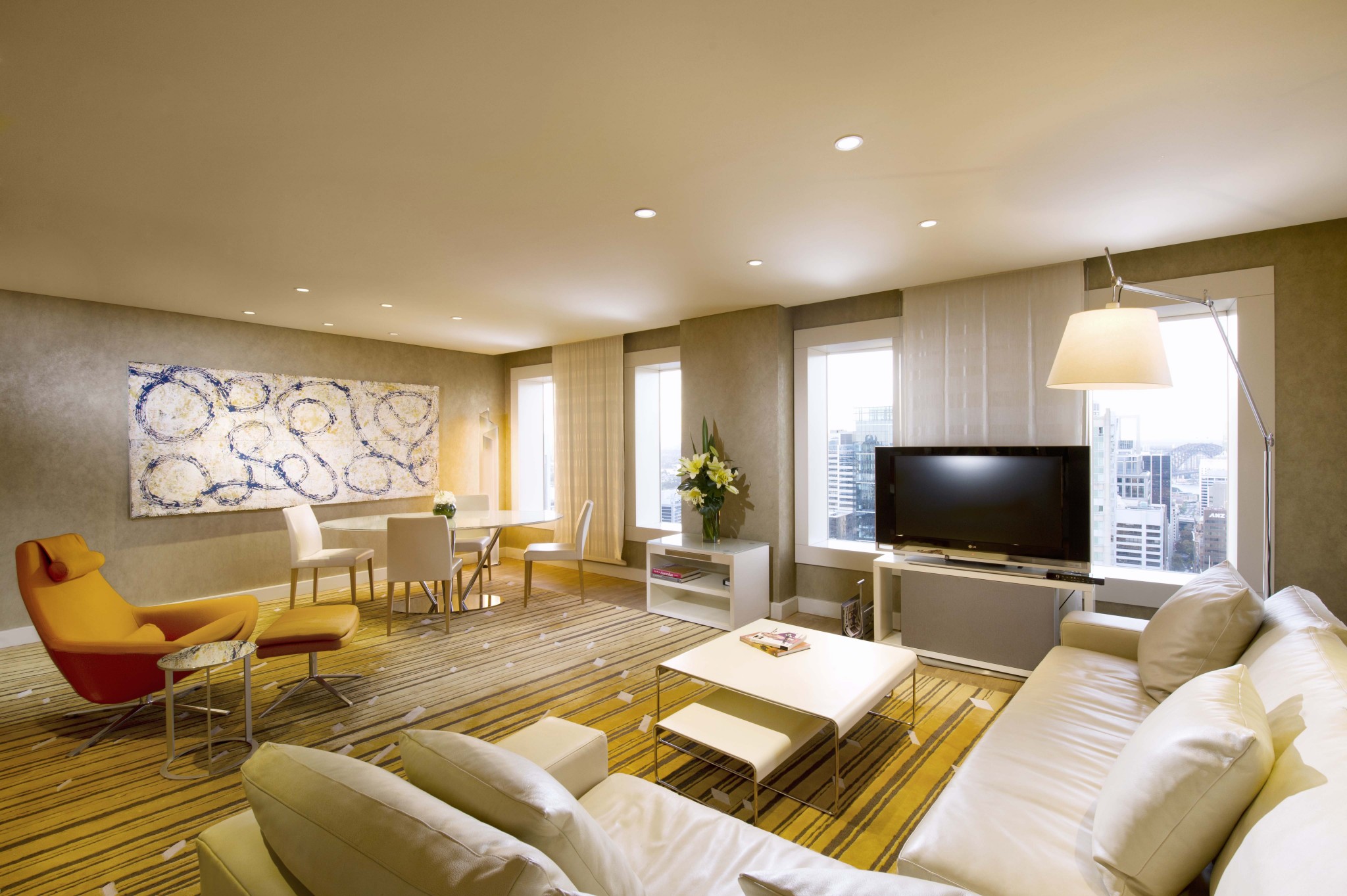 Tonight we plan on having a little rest and going out on town afterwards. Well, not really out on town – just out on Hilton – dinner and drinks downstairs. Remember our plan is not to leave the hotel!
After a long soak in our bath enhanced by the lovely bath salt, we are off to Glass. Glass is Hilton's signature restaurant, made famous by the celebrity chef Luke Mangan.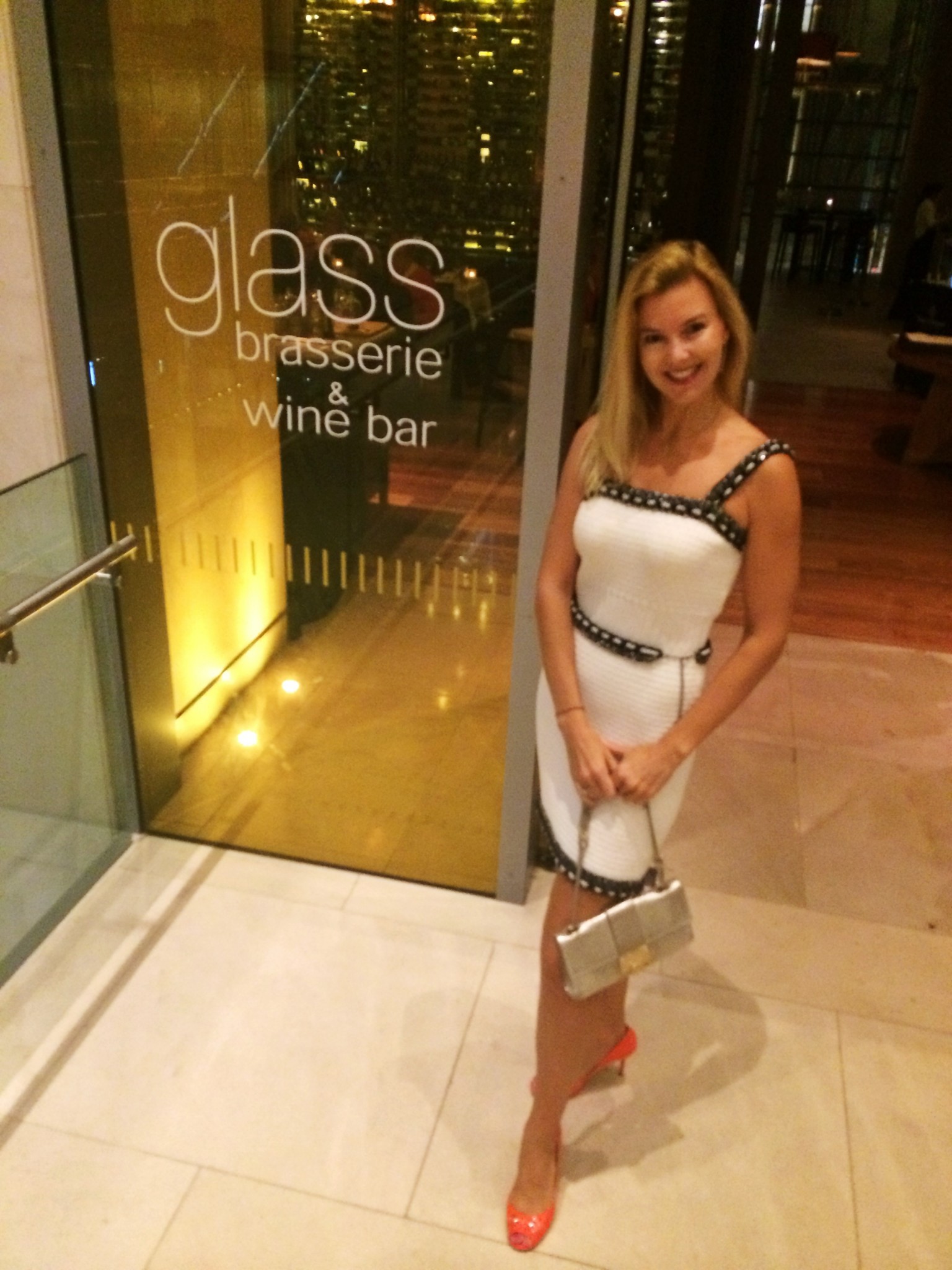 We booked a booth with a view – perfect for a romantic dinner. Another surprise – the menu features my favourite food ever – black caviar. And Luke has a good taste, he orders preservative free Yasa Caviar from Abu Dhabi. While it melts in my mouth, I am pondering how wonderful life is.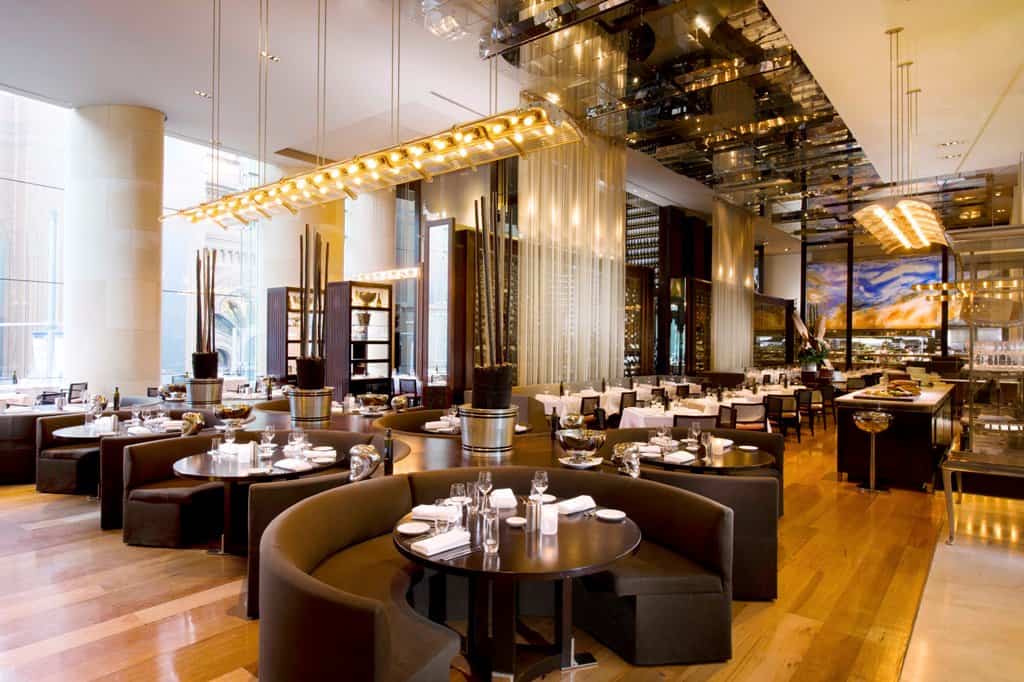 For entrees we share yabbie tails and for the mains we know what we are going to have. Glass is famous for excellent steaks and I love the way you order them. A lady comes out to the table with a selection of cuts for you to choose from. I order a small wagyu steak and I am glad I did – medium rare it melts in my mouth.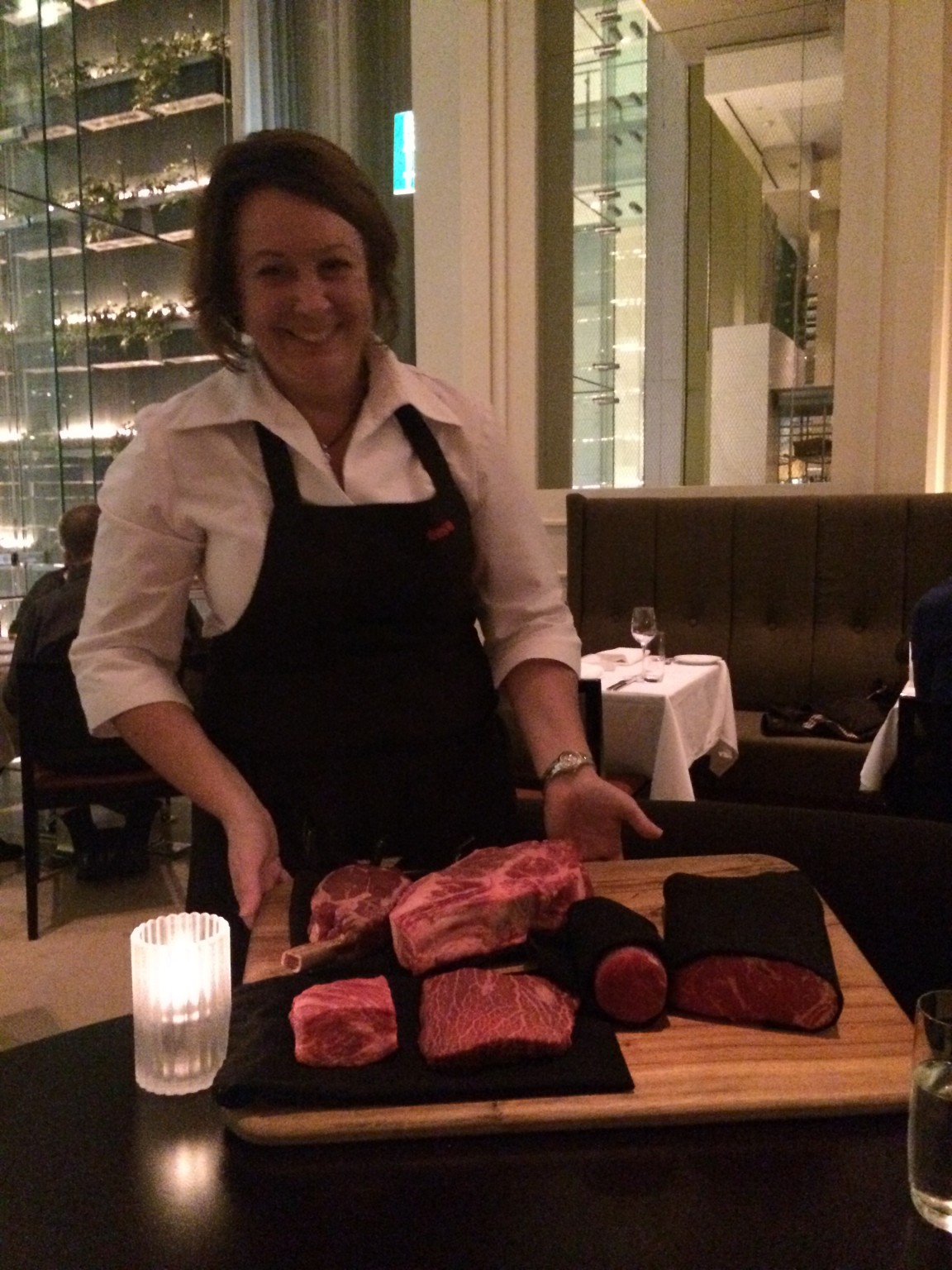 All of the above, accompanied by a bottle of champagne, make a perfect night out indeed. For a night cap we pop into Zeta Bar upstairs, especially popular on Friday nights when there is a DJ, loud music and a lot of after work mingling business people. Everyone loves a Friday night! Zeta Bar is famous for their cocktails so I ask for a barmen's recommendation and settle for a 'Garden Tea' served in an elegant tea cup and, true to its name, it tastes fresh and summery. I am sure it has more calories than the steak I just had but who cares – it is our special weekend after all!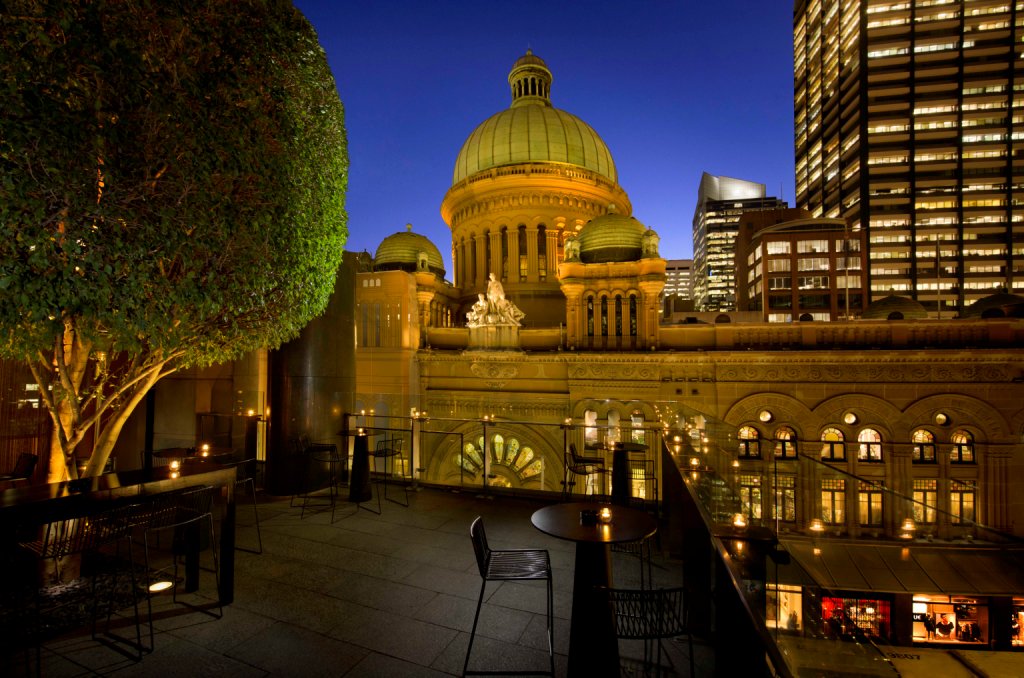 For an intimate experience book one of the booths in Zeta Bar – they give you just enough privacy, yet you still feel as part of the action. After an eventful night we are ready to go back to our cloud bed for a good night sleep.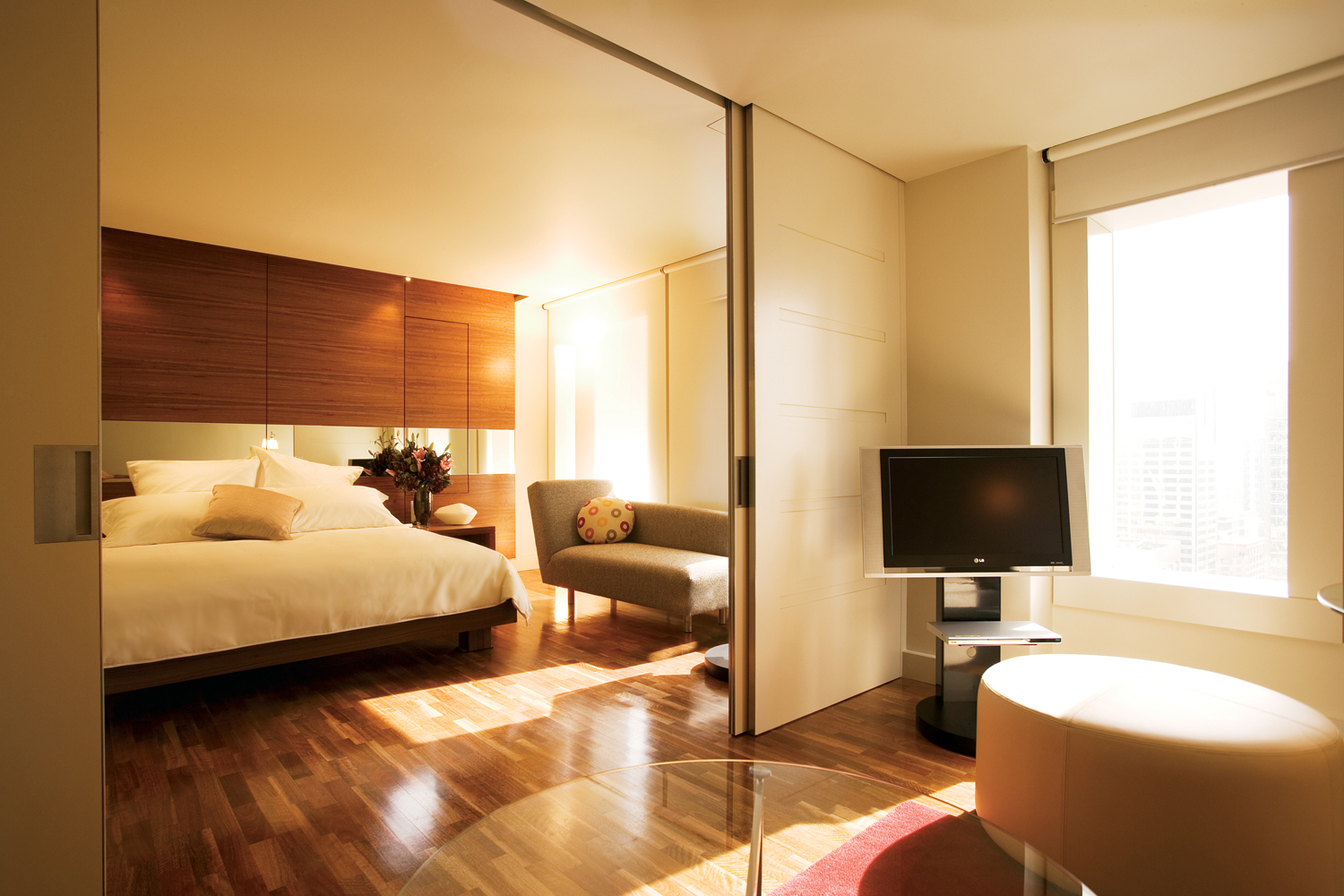 Saturday – A Lazy Day
We get up late, just it in time for breakfast. Breakfast is served in the same Glass Restaurant so we head straight back to the same booth we were in last night.
There is a fresh juice bar, fruit, cereals, nice organic yogurts, a small section with cold cuts and hot dishes. Interestingly, flavoured tea and brewed coffee is not included in the buffet and is charged separately. All fresh juices and eggs need to be ordered from the wait staff which makes it a bit of a lengthy exercise but overall it is an excellent breakfast.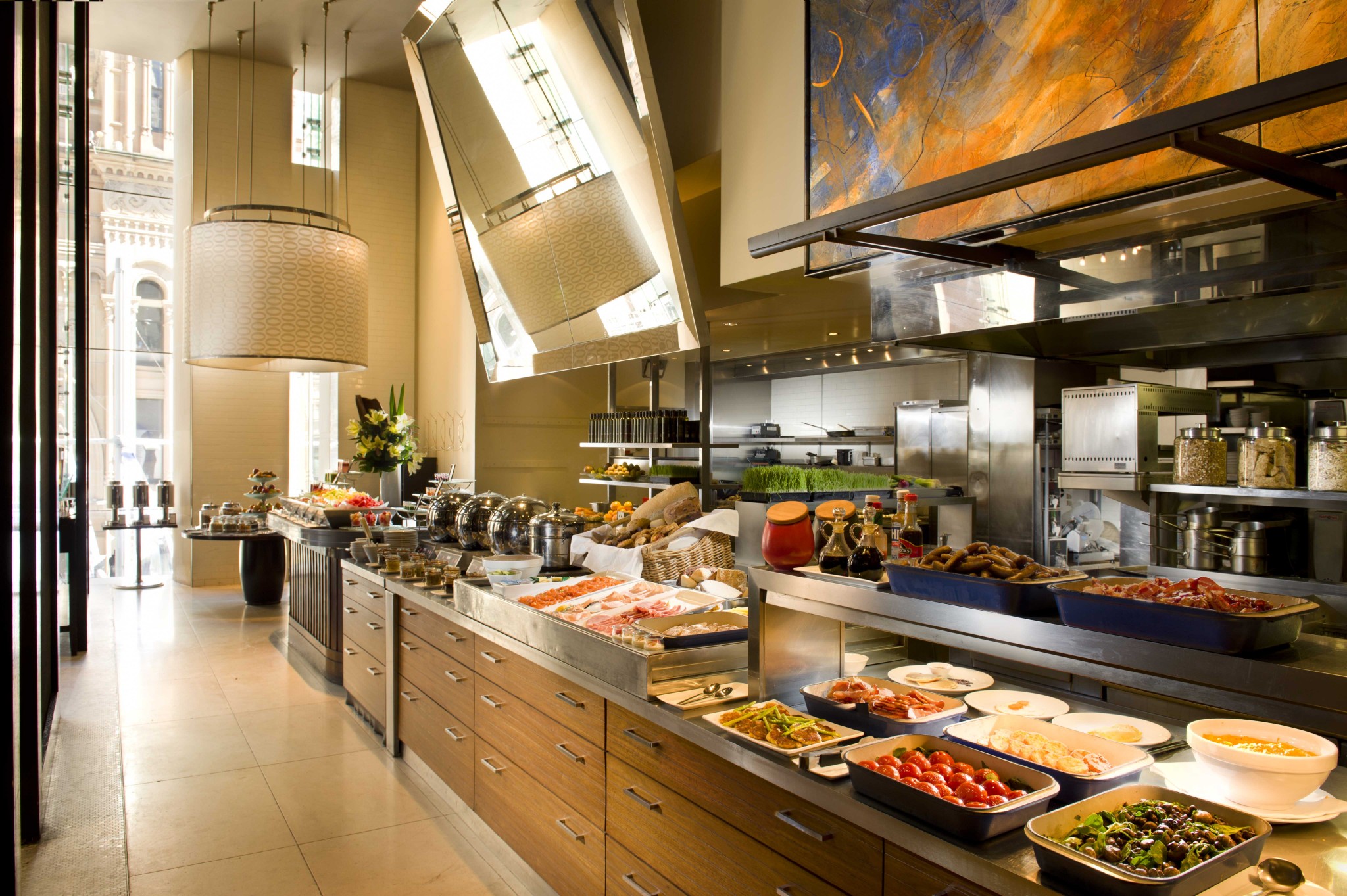 We read papers, browse internet, take our time and just enjoy the start of a lazy weekend. In the afternoon we go for a stroll and visit hotel's gym. Technically it doesn't belong to the Hilton. Hilton guests get a pass to Living Well gym next door. It has a lot of cardio and weight equipment but could get very busy at pre- and post-work hours Monday to Friday. So try to avoid those times.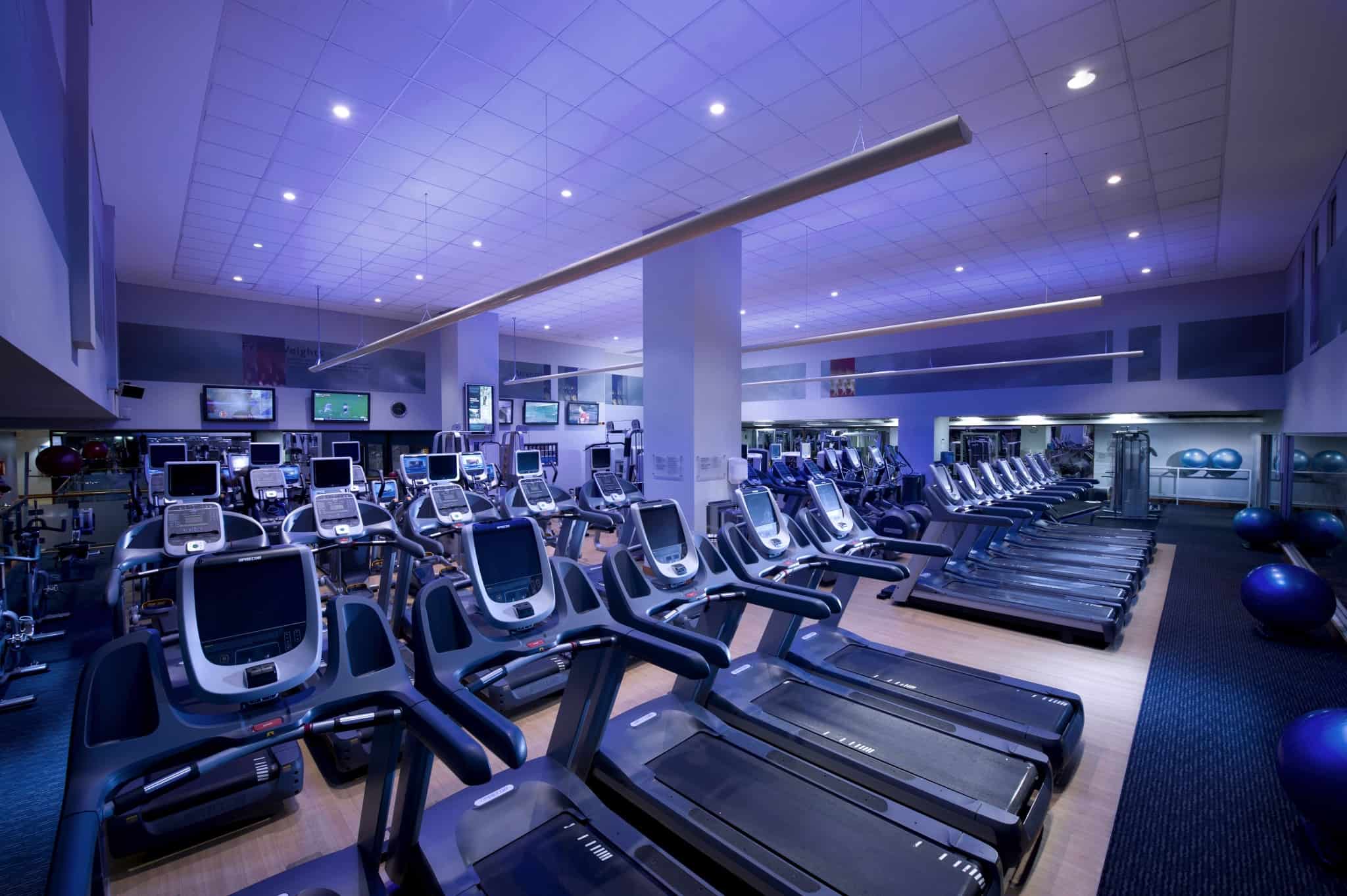 There is also a small indoor pool, sauna and steam room you can use. None of it is particularly beautiful to look at but it is nice to know that you can use it if you feel like it.
There is also a small Alysium Spa in the gym offering massages, scrubs and facials. We didn't have a chance to check it out but I am sure it would be a pleasant addition to your stay.
At 6pm Hilton Club Lounge serves pre-dinner drinks accompanied by small snacks and we head to Level 36 to check it out. The lounge serves local Australian wines but I opt for a lovely mix of gin & lime. There are some dips, deep fried snacks and fresh prawns but I prefer to have a light dinner in the suite today.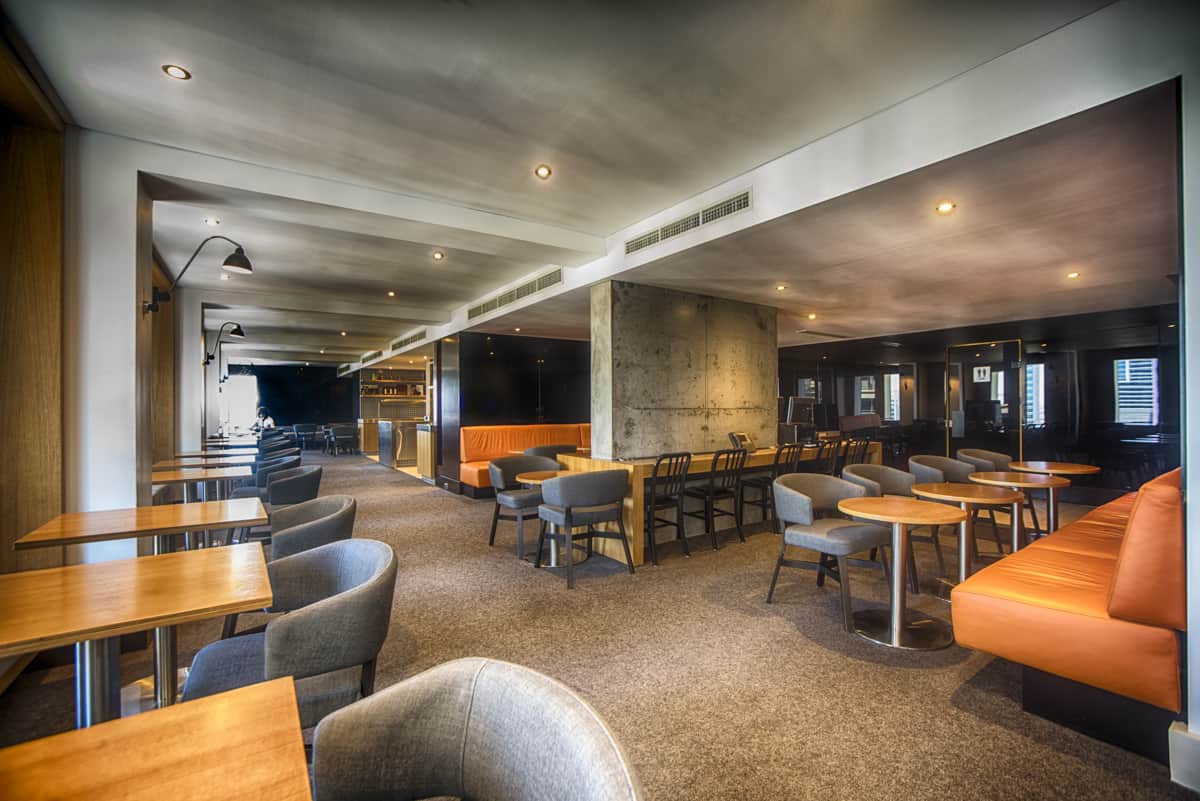 Room service and a movie complete our lazy Saturday! How nice to have one of those from time to time.
The next morning we enjoy another long breakfast and check out. We are in a hurry to get to our next destination, another Hilton, this time in Surfers Paradise. Read about our Surfers experience here.
What we loved about Hilton Sydney:
I love the fact that you could spend the whole a weekend in the hotel and not get bored. You'll enjoy your lovely suite, fantastic dinner and drinks, even a little bit of dancing – all in one place.
Very friendly service. I felt that people cared about our experience, made an effort to remember our names and made us feel welcome.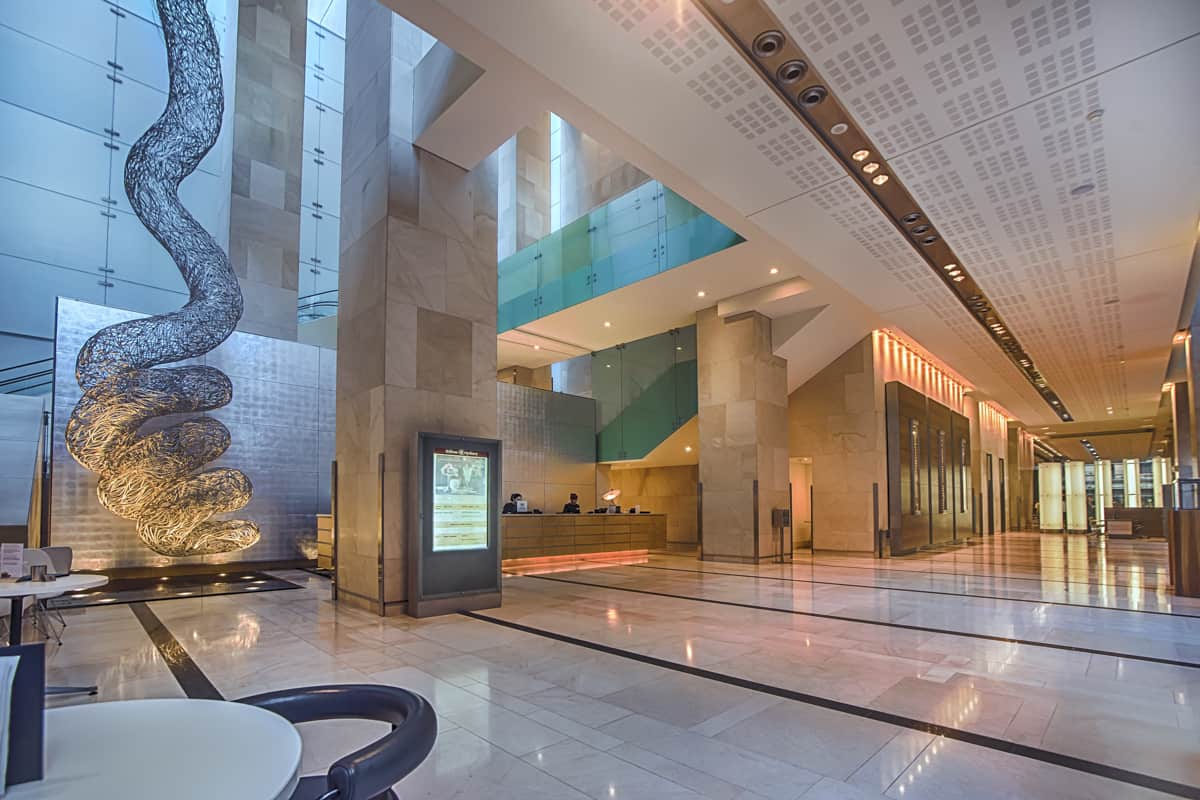 Splitting Hairs:
I would suggest to include tea and coffee in the full buffet breakfast, just like all the other five star hotels do.
The lounge food is not quite as good as it could be.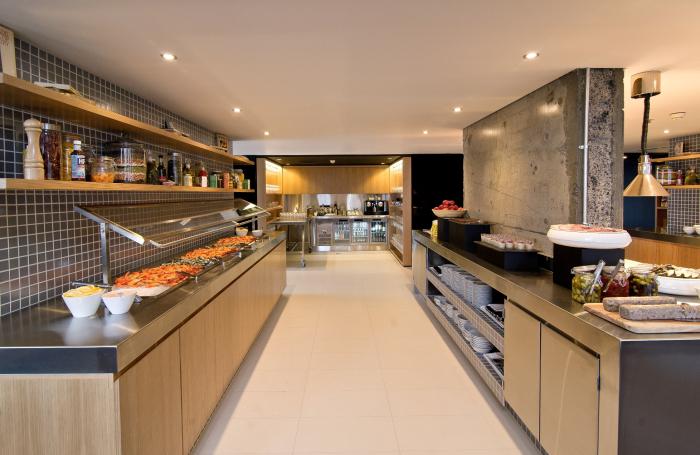 All In All
If you are in need of some serious R&R or are looking for a romantic weekend away with you special other, Hilton has just the right package for you. Book the Relaxation suite and enjoy!!! Hilton is certainly one of our favourite properties in Sydney.