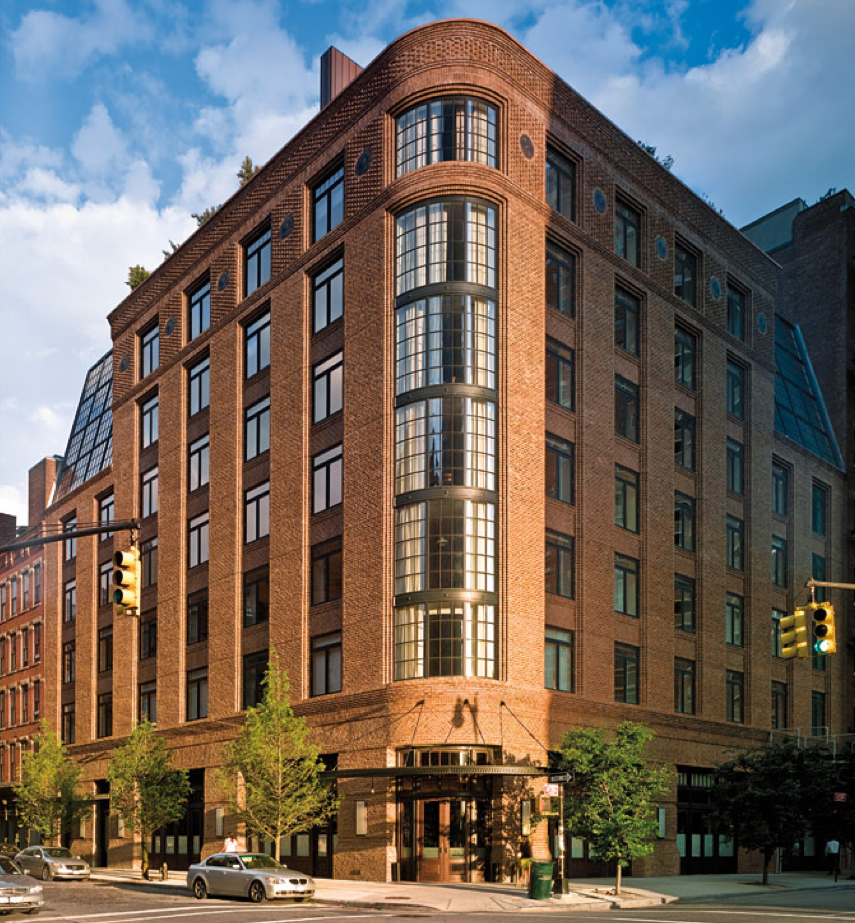 the lux score
90
the lux score explained
Service 10
Rooms 9
Food & Beverage 9
Ambience 10
Attention to Detail 10
Generosity & Value 7
Wow / Hip Factor 10
Facilities 8
Location 8
Fit to Promise 9
The Greenwich Hotel is a delightful Downtown New York boutique hotel in the heart of a cool entertainment hub in TriBeca. It is owned by New York actor Robert de Niro and other partners who also own Locande Verde, Nobu and the TriBeca Bar and Grill all on the same hipster block.
It is a one-of-a-kind space full of intelligent craftsmanship and design, not to mention great food and wine and a sublime authentic Japanese-style spa.
Arrival and Location
The common areas of The Greenwich Hotel set the tone for craftsmanship throughout. In the lobby, leaded glass windows and beams of reclaimed oak create a comfortable setting for morning coffee or evening cocktails.
The doormen are dressed in casual Downtown chic and are very helpful with bags and bagging taxis. If you want to go anywhere in the Downtown neighbourhood, you can even avail yourself of the hotel's Town Car.
The check in staff is also informative and very helpful, with a signature Downtown cool. They knew their stuff but they deliver it with a fun sense of irony, which is refreshing.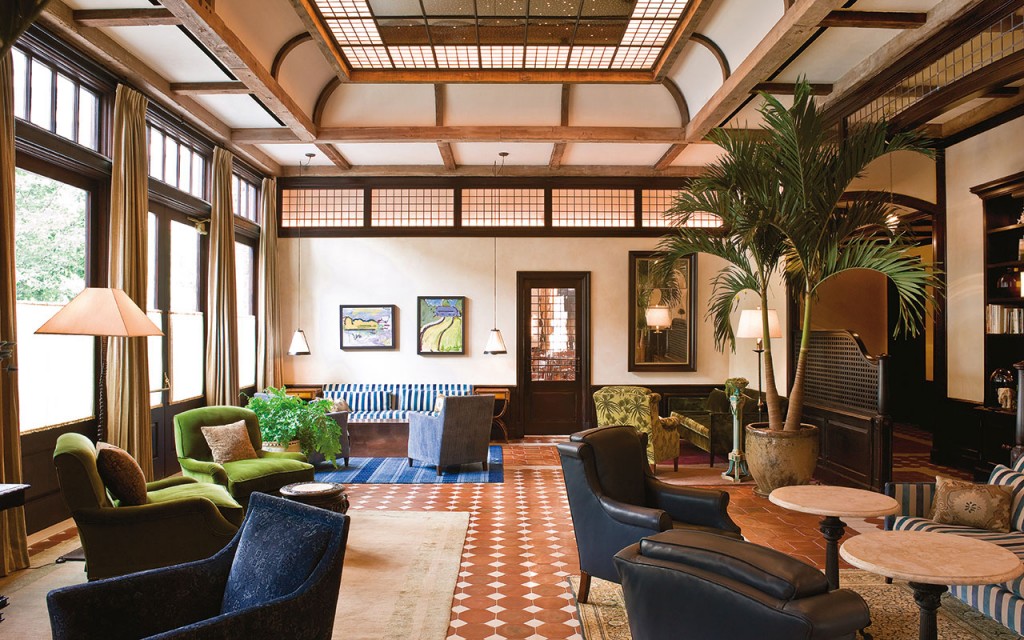 Accommodation
There are 88 rooms, including 13 suites, of which no two are alike. The furnishings and styling draw from a wide range of cultural influences – from hand-loomed Tibetan silk rugs to Moroccan bathroom tiles, hand-made terracotta floors to reclaimed pine, oak, and chestnut wood.
We had a Greenwich Room, which is the second lowest category but had oodles of space, a Queen bed (from the Swedish company Duxiana ) deliciously comfortable bedding, a great desk and comfortable couch, bookshelves with interesting books and knick knacks, and an HDTV on a cool dresser. Delightful extras included a fabulous array of complimentary old school snacks, such as Cracker Jacks, Good & Plenty (licorice), Twizzlers, Oreos, hard pretzels and TicTacs as well as Revel in New York, a hip guide to the city which interviewed a host of tastemakers offering their personal New York tips. All very intelligent.
DVD players and a great selection of movies, laptop computers, faxes and pre-loaded iPods are available on request.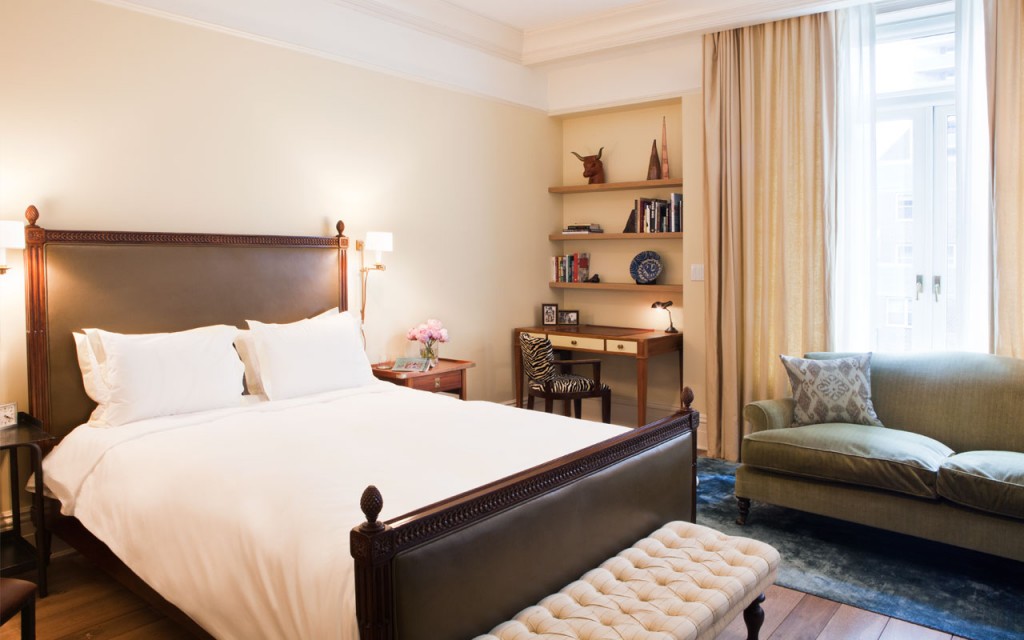 The spacious bathroom was outfitted in atmospheric dark blue and white Morocco tiles and the combined shower and soaking tub was very appealing. The double basins were set in a charming grey marble stand.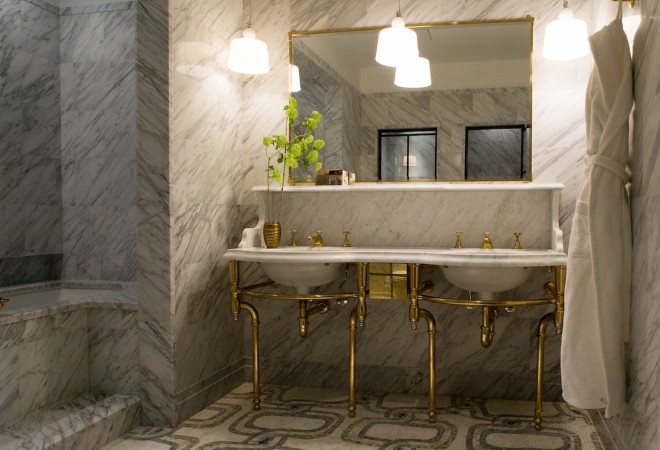 A country-chic dresser and mini bar (all items except alcohol complimentary) furnished the walk-in lobby area.
For a more luxurious stay book one of the suites or penthouses. Suites come in one and two bedroom configuration; the latest being perfect for families.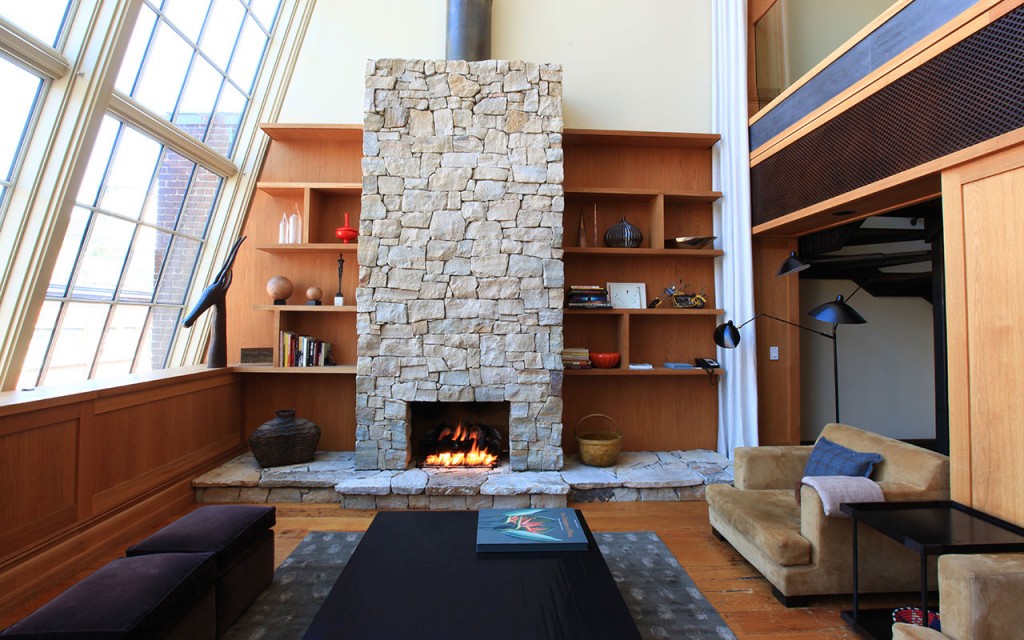 Meals and Drinks
We loved the hotel's restaurant and 24-hour room service provider, Locanda Verde, which is an airy bustling high-ceilinged corner restaurant popular with locals as well as hotel guests. The dining room had shelves of wine and books, comfy banquets, wooden tables, and a view of the wood-burning oven and the open kitchen. In summer, Locanda Verde has outdoor cafe seating on Greenwich Street's broad sidewalks. We loved the Lamb Meatball Sliders with Caprino & Cucumber and Fire-Roasted Garlic Chicken for Two and kept on popping into the all-day bakery counter for their specialty muffins. They also have a terrific wine list with reasonably priced bottles from all over Italy and some great American craft beers.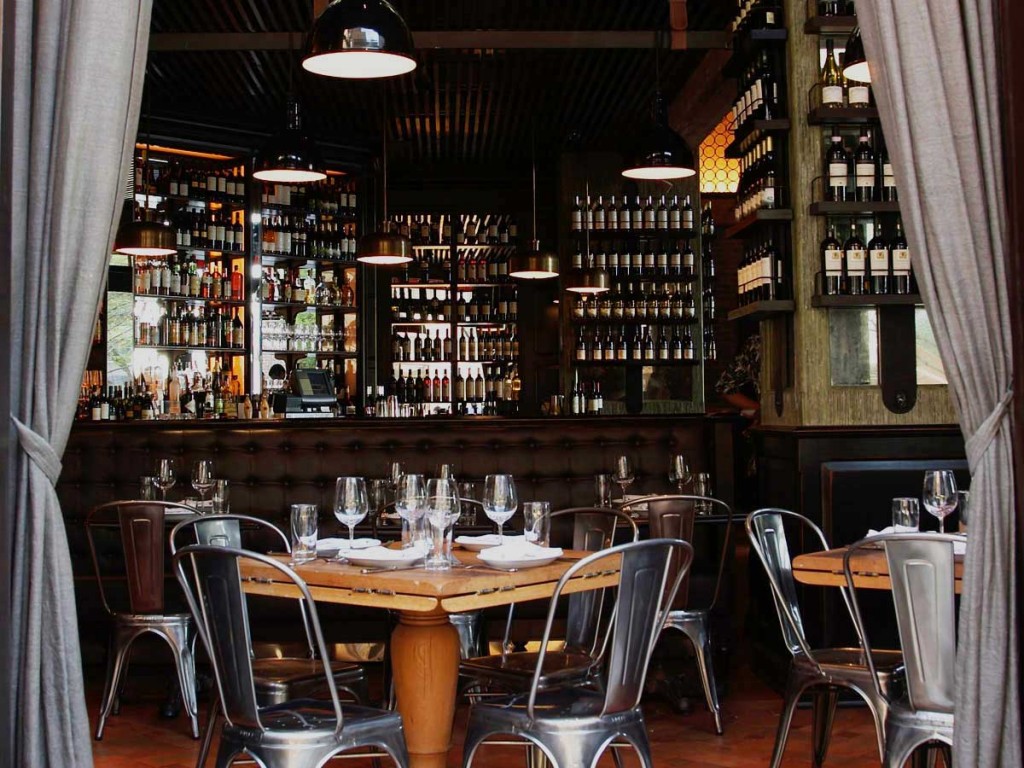 One of the most charming features of The Greenwich Hotel is the house-guest-only Drawing Room with its four-metre ceilings, bookshelves and wood-burning fireplace. Lining one side of the room are antique mirrored glass and French doors that open onto a small courtyard where you can also have a drink or dine under latticed vines. We loved discussing our day's adventures here relaxing over a few drinks in the comfortable French leather smoking chairs. It was also fun to eavesdrop on conversations from the business, movie and arts world. We heard American, Australian, French and Italian accents and one set of guests even brought their small dog (some rooms are pet friendly!).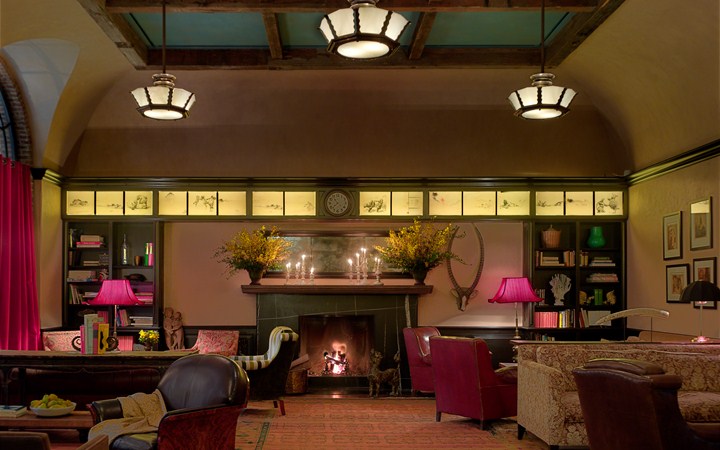 Activities
The concierge staff is totally tapped into the New York Downtown scene and can grab you reservations at Nobu, located just around the corner from the Hotel, as well as any number of other hot restaurants and clubs. The hotel even created their own on-line neighborhood guide that provides first-hand reviews of restaurants, shops, and galleries in the neighborhood that we recommend to guests.
Guests can borrow wonderful old-fashioned Shinola bikes (its luxury handcrafted accessories store is just down the street) to cycle around some of the city's best sites. You can also order a locally sourced gourmet picnic from Locanda Verde to enjoy by the Hudson River.
Wellness
The basement Shibui spa houses a lantern-lit swimming pool and lounge under the roof of a 250-year old wood and bamboo farmhouse that has been reconstructed in the hotel by Japanese craftsmen. Shibui Spa has a shiatsu room; a traditional bathing room with a large tub for Japanese bathing rituals; a wet room that includes a shower for wraps and scrubs; and a treatment room where massages as well as facial treatments are offered. The fitness room is over 1,000 square feet, with more than 15 pieces of equipment. Its design has been integrated to fit the serene atmosphere at Shibui with old hemlock floors and hidden lights, coupled with the most state-of-the-art equipment. Trainers are always available.
We loved relaxing in Japanese bathrobes on the chaise lounges and sipping herbal tea beside the steaming swimming pool. It was a perfect antidote to the madness of New York's streets.
The Lux Traveller Loves
The attentive, intelligent and thoughtful service from the staff who exude a very Downtown vibe.
The interesting decor in the spacious bedrooms and bathrooms, filled with cool collectibles and one-of-a-kind furniture.
Free Wi-Fi throughout the property.
The calming Shibui spa with its lantern-lit swimming pool and lounge under the roof of a Japanese farmhouse.
The guest-only Drawing Room with its fireplace and French leather smoking chairs overlooking an interior plant-filled courtyard.
Splitting hairs
The Greenwich Hotel is a little far away from some of New York's iconic sites around Central Park, Broadway and Fifth Avenue but if you are into the Downtown scene, it is perfect!