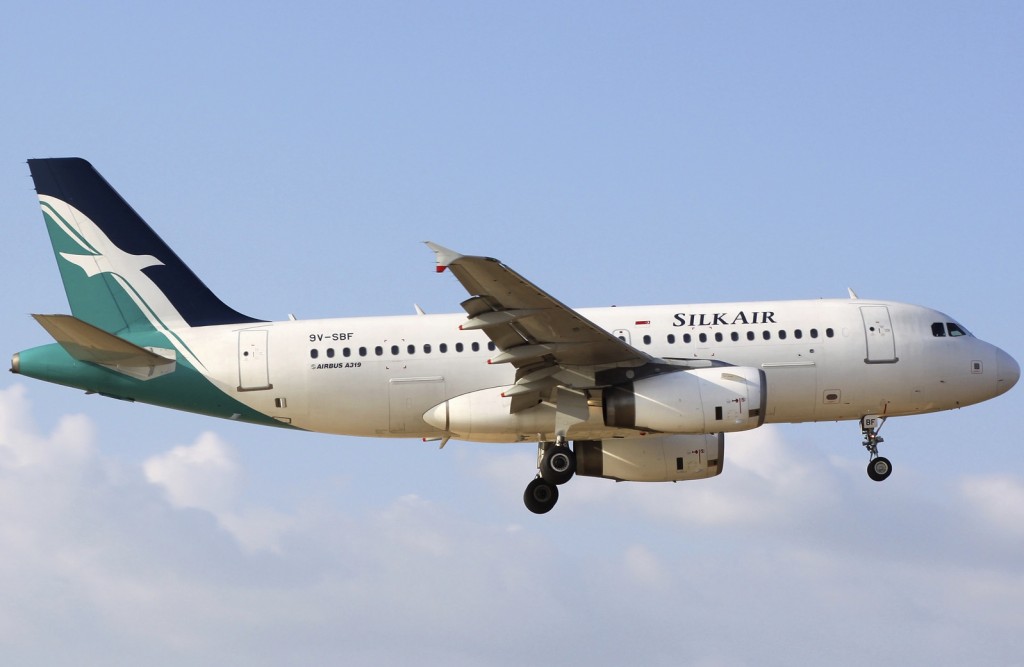 Silk Air is a Singapore based airline, fully owned by Singapore Airlines. It operates from Singapore to 44 cities in South East Asia.
Most of the flights are short distance / flight time hence the comfort of the cabin can not be compared to that of the Singapore Airlines.
We flew Singapore – Phuket in business class. Flight time is 1hr 40 min.
Lounge
Business class check in was really quick and easy at dedicated Business Class station. Luggage allowance is not as much as you'd expect on an overseas flight, only 40 kg so pack light. The lounge is very basic with a small fruit plate, finger sandwiches, tea and water. No service and a lot of passengers, so it is not an easy task to find a seat. Also, no bathrooms in the lounge. Lounge definitely wasn't a highlight of our flight.
Cabin & Seats
Business class cabin configuration is 2 + 2 seats, 3 rows . Large brown leather seats are comfortable older style 'grandfather' chairs. They recline back a little but certainly won't be suitable for a comfortable sleep. Seats have 4 controls – recline, lumbar, legrest, footrest extend.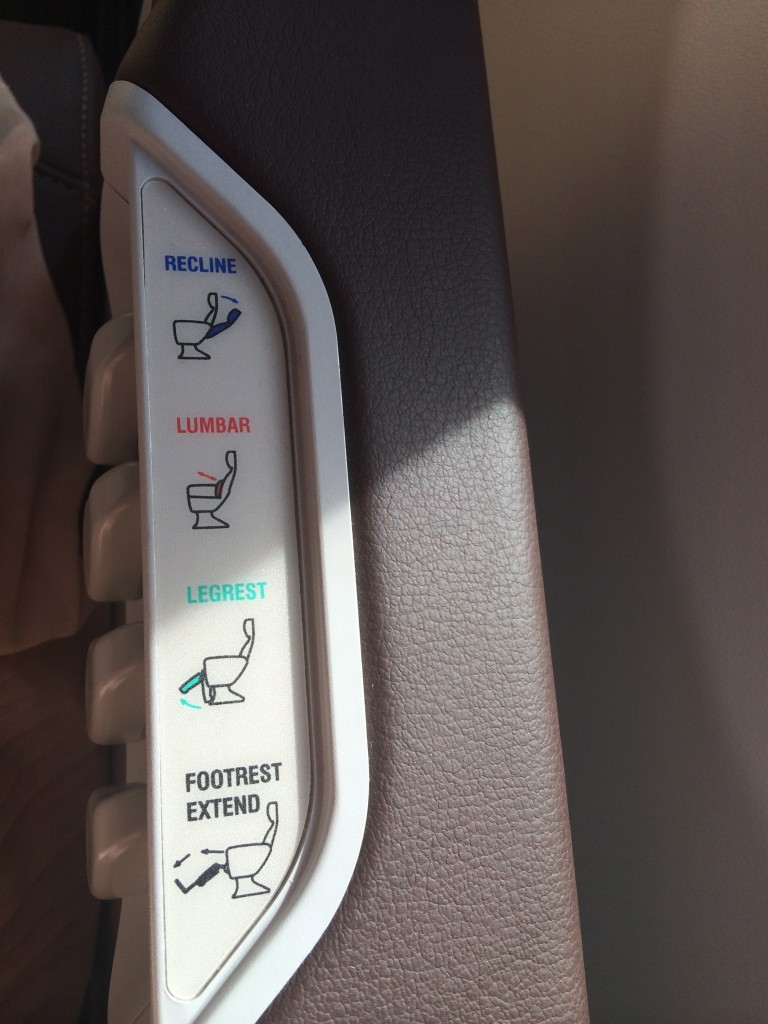 Due to the small cabin size large groups might not be seated together.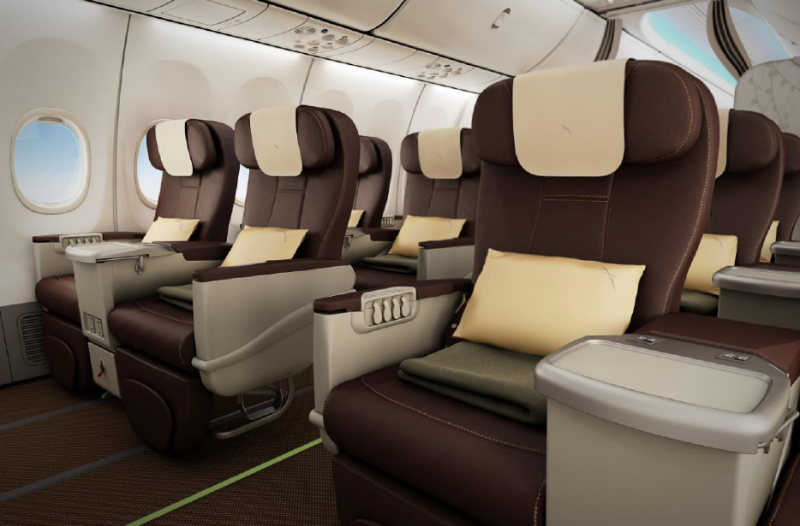 Meal
There was no pre-flight drink offered on board even though they were on the tray in the galley.
Business class passengers are offered a meal consisting of entree and a main – I ordered braised noodles but unfortunately it wasn't tasty.
Entrée was quite nice – shrimp & potato salad (mostly potato in mayonaisse with a few small shrimps). Fruit was served for desert. No alcohol was offered until after the meal and when it came it was a choice of one white & one red wine.
Tea & coffee was also offered after the plates were cleared without any accompanying biscuits or chocolates.
Kids meals are not available on this flight either.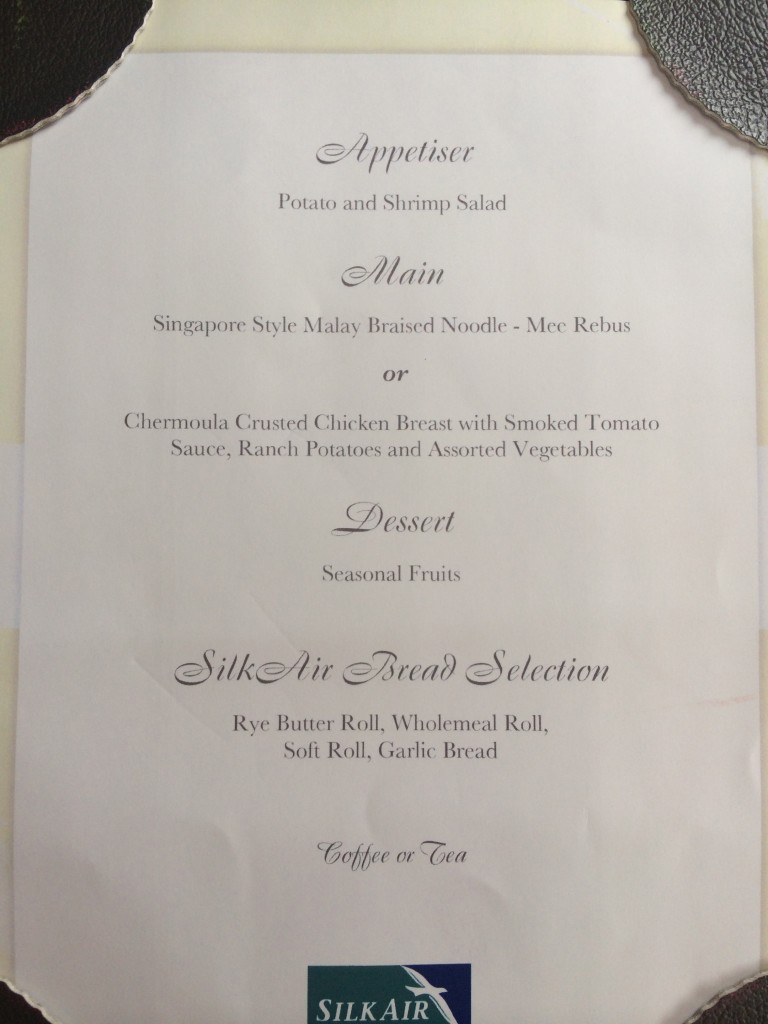 Entertainment & Service
Service was consistently friendly during the flight while no entertainment was offered on board. TVs are stowed in the ceiling – one per 2 chairs and there are no movies or TV shows to choose from.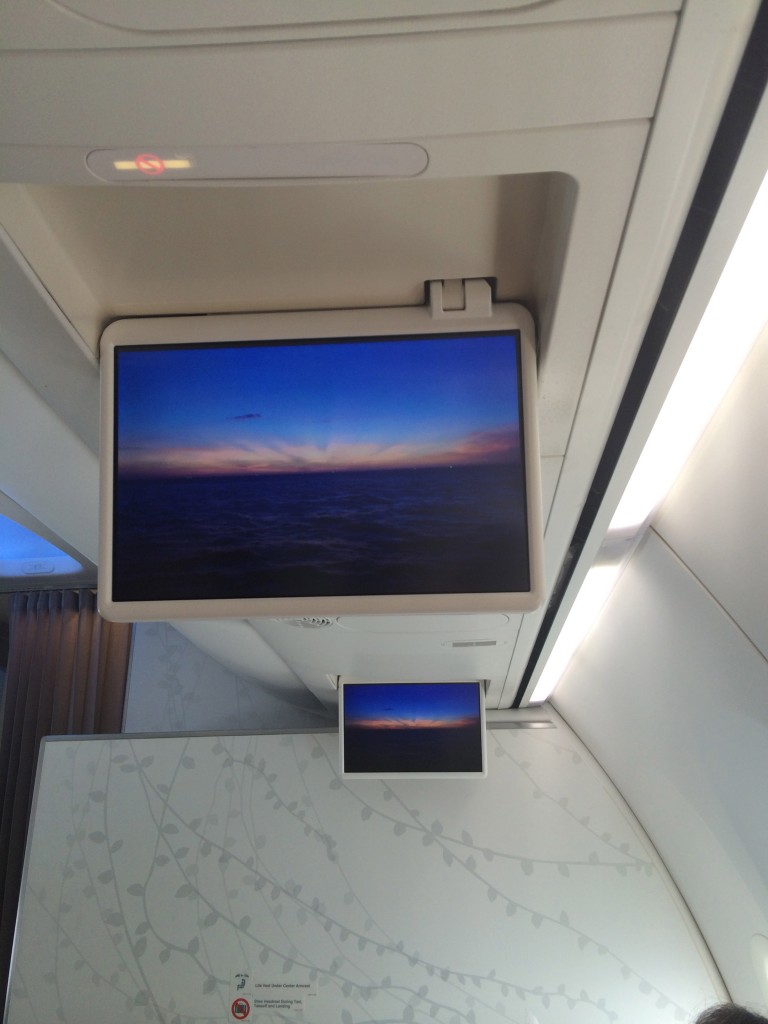 All In All
Of course in The Lux Travellers' opinion being in Business class is much better than being at the back of the plane. Whether SGD$1,500 price tag for a return trip in Business vs $300 in Economy is worth it for you, is for you to decide. There is not a huge difference given the ordinary food and a short flight time.