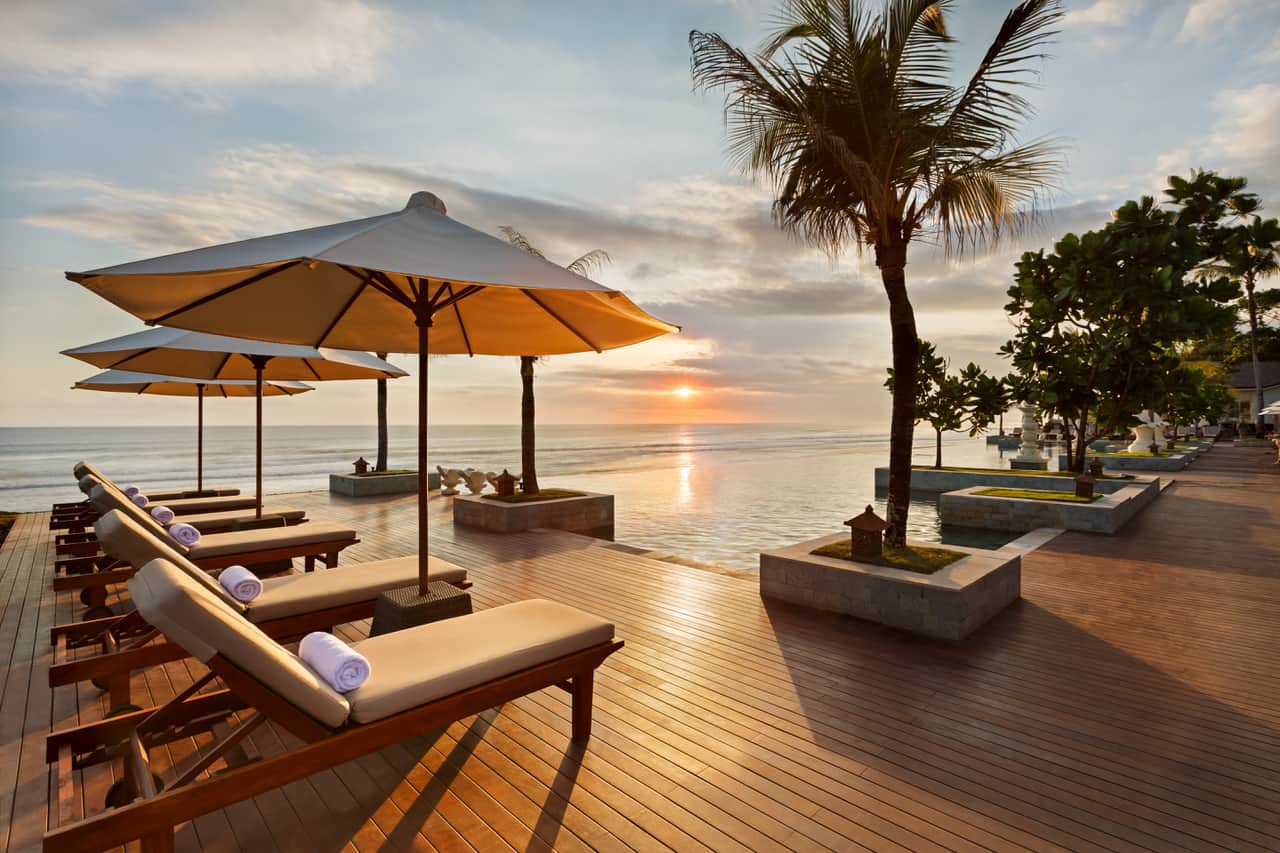 the lux score
91
the lux score explained
Service 9
Rooms 9
Food & Beverage 9
Ambience 9
Attention to Detail 9
Generosity & Value 9
Wow / Hip Factor 9
Facilities 8
Location 10
Fit to Promise 10
The Seminyak Beach Resort & Spa is a luxurious and romantic beachfront resort in exciting Seminyak Bali.
Despite the hustle and bustle of Seminyak village, The Seminyak Beach Resort is an oasis of calm and serenity – the minute you walk through the doors you find yourself surrounded by lush gardens, sounds of waves rolling and birds singing.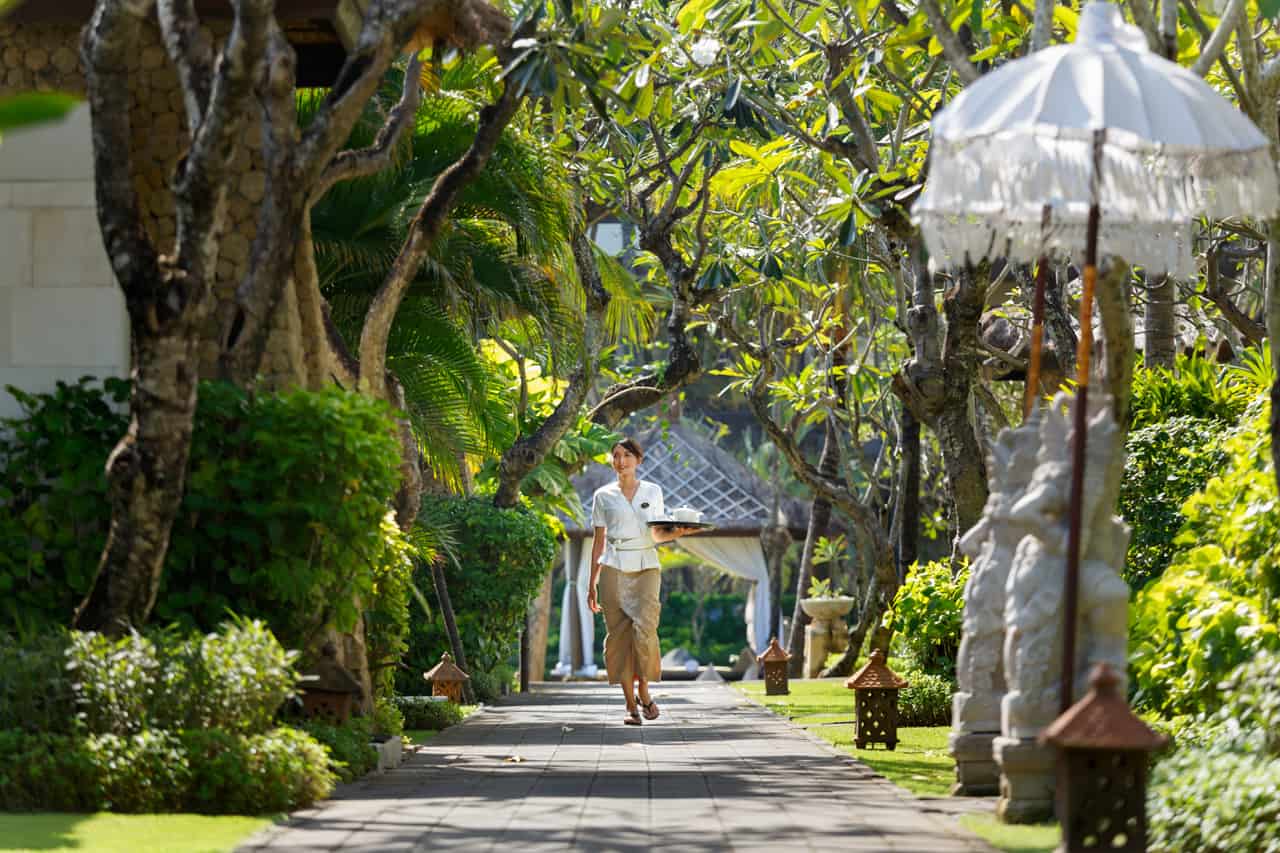 Getting to the resort is easy too – hotel car is going to pick you up at the airport and within 20 minutes you'll be driving through the resort's grand entrance. When you book a villa, the check-in will take place in the villa making the process quite seamless.
Accommodation
The Seminyak Beach Resort offers a variety of rooms and suites, most with ocean views. However Lux Traveller recommends beautiful and romantic beachfront pool villas. These villas are unique as no other Seminyak resort has pool villas on the beachfront.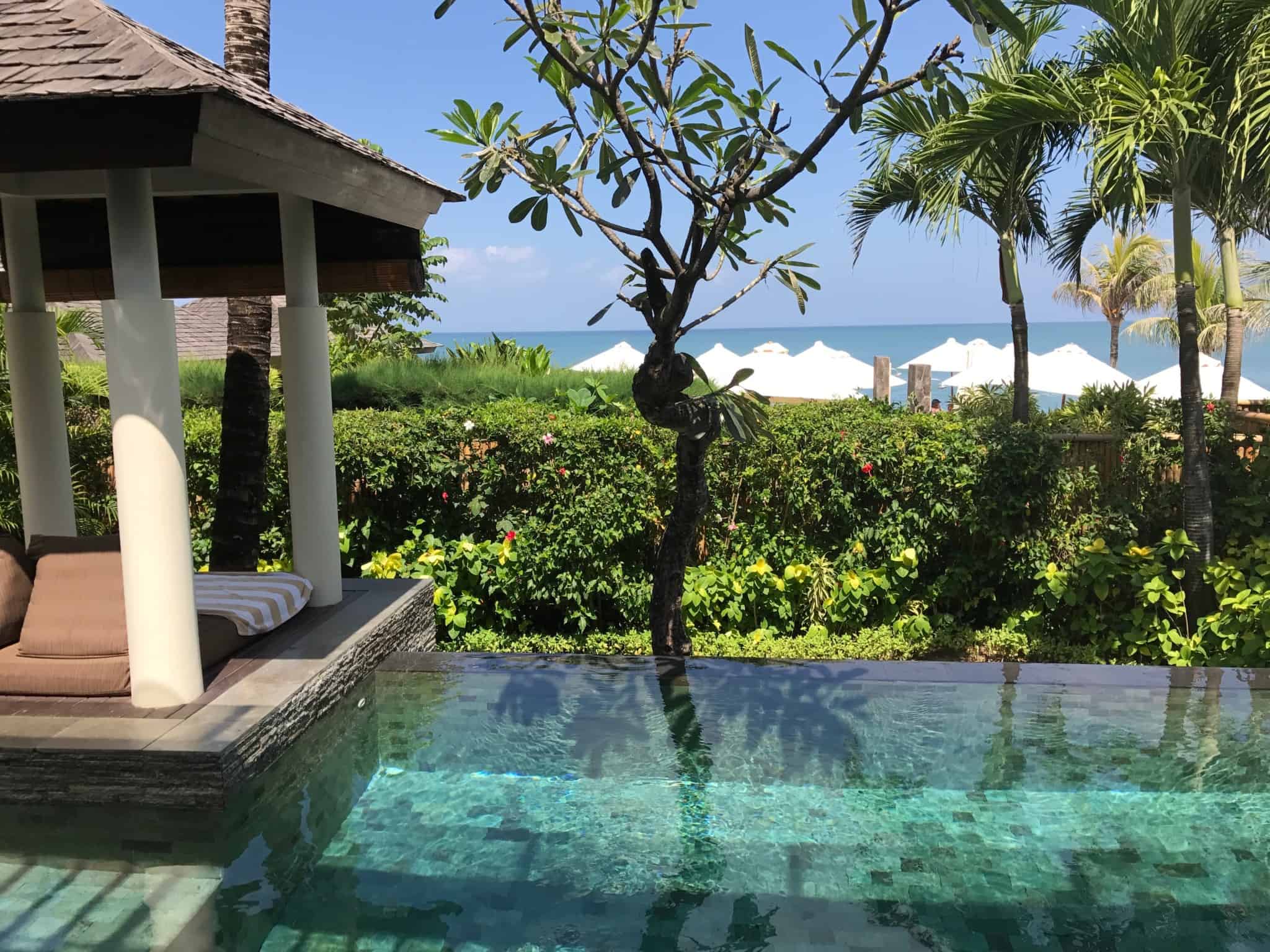 Villas embody the best of tropical living, modern Balinese design and ultimate romance. You enter the villa through a private entrance and find yourself in an outdoor living room enhanced with water features, sofa, dining table, complimentary minibar, oversized Balinese style day bed and of course a  sparkling turquoise pool.
The bedroom pavilion has floor to ceiling windows that look over the pool and seamlessly convert the bedroom to an open plan indoor / outdoor pavilion.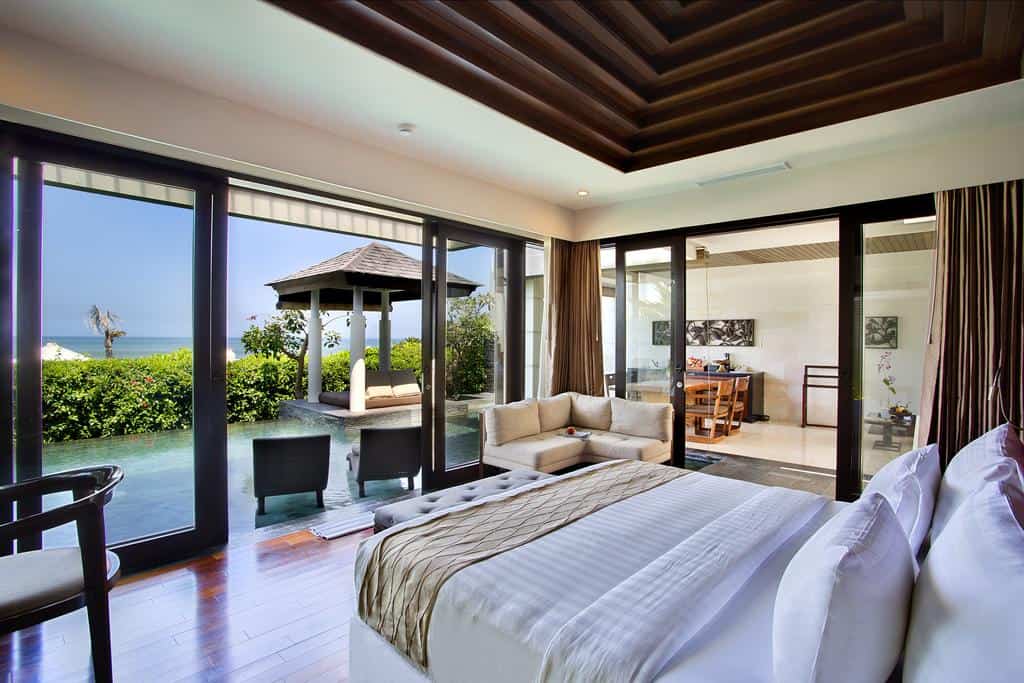 Bathrooms are also worth a mention – beautiful space looks onto the green courtyard and features an oversized mosaic bath, double vanities and a separate shower.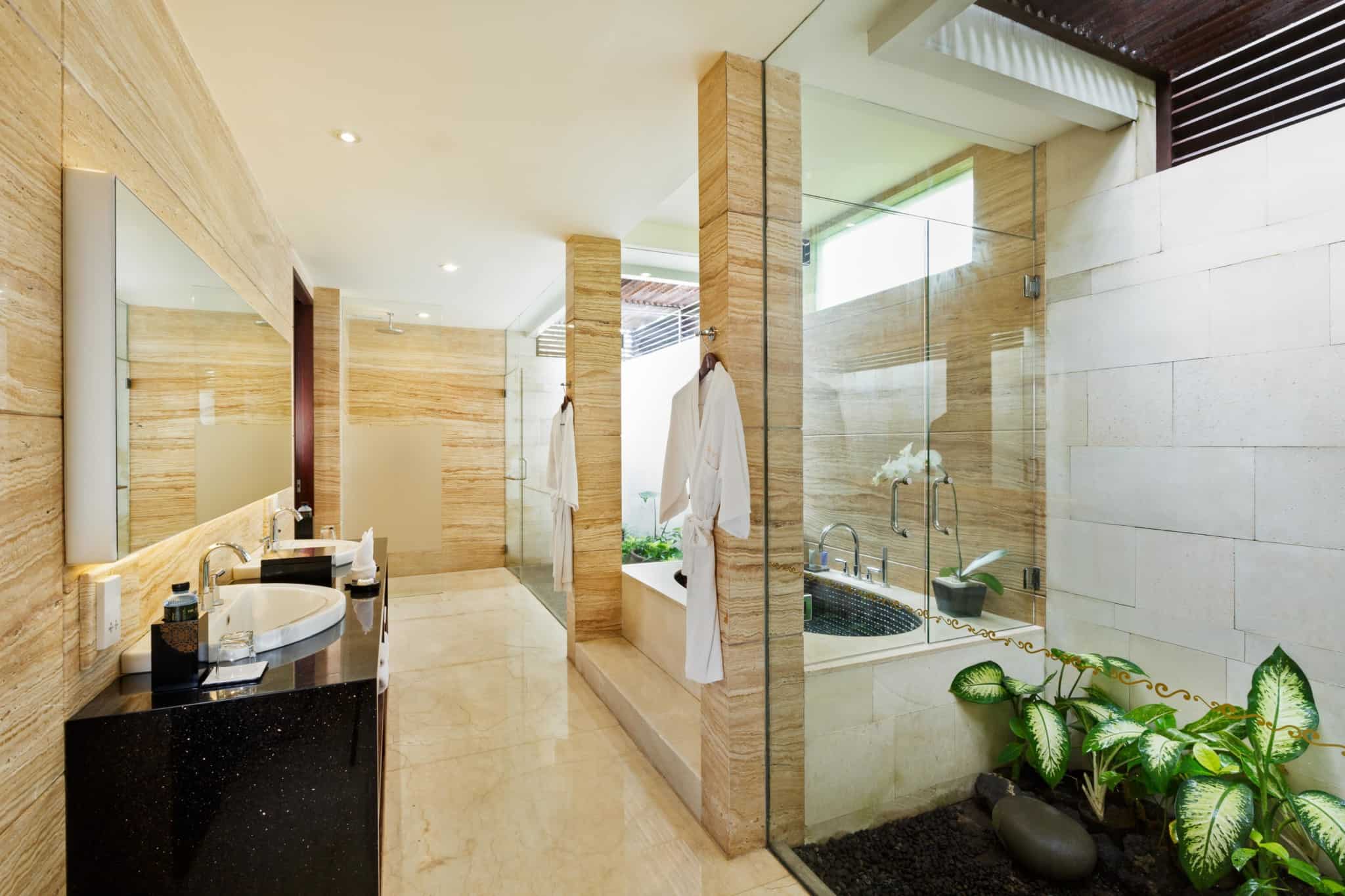 For a honeymoon or a romantic stay beachside villas are a perfect retreat in the heart of Seminyak.
Dining
There are a few lovely restaurants at the resort, each offering something unique.
For breakfast guests can choose from a buffet in the garden Santan restaurant or a la carte menu in  beachfront Sanje. I especially liked the selection of healthy morning dishes like mango and coconut sago and fresh coconut juice and of course tropical fruit in Bali is next to none. It is colourful and delicious – a true celebration for the senses.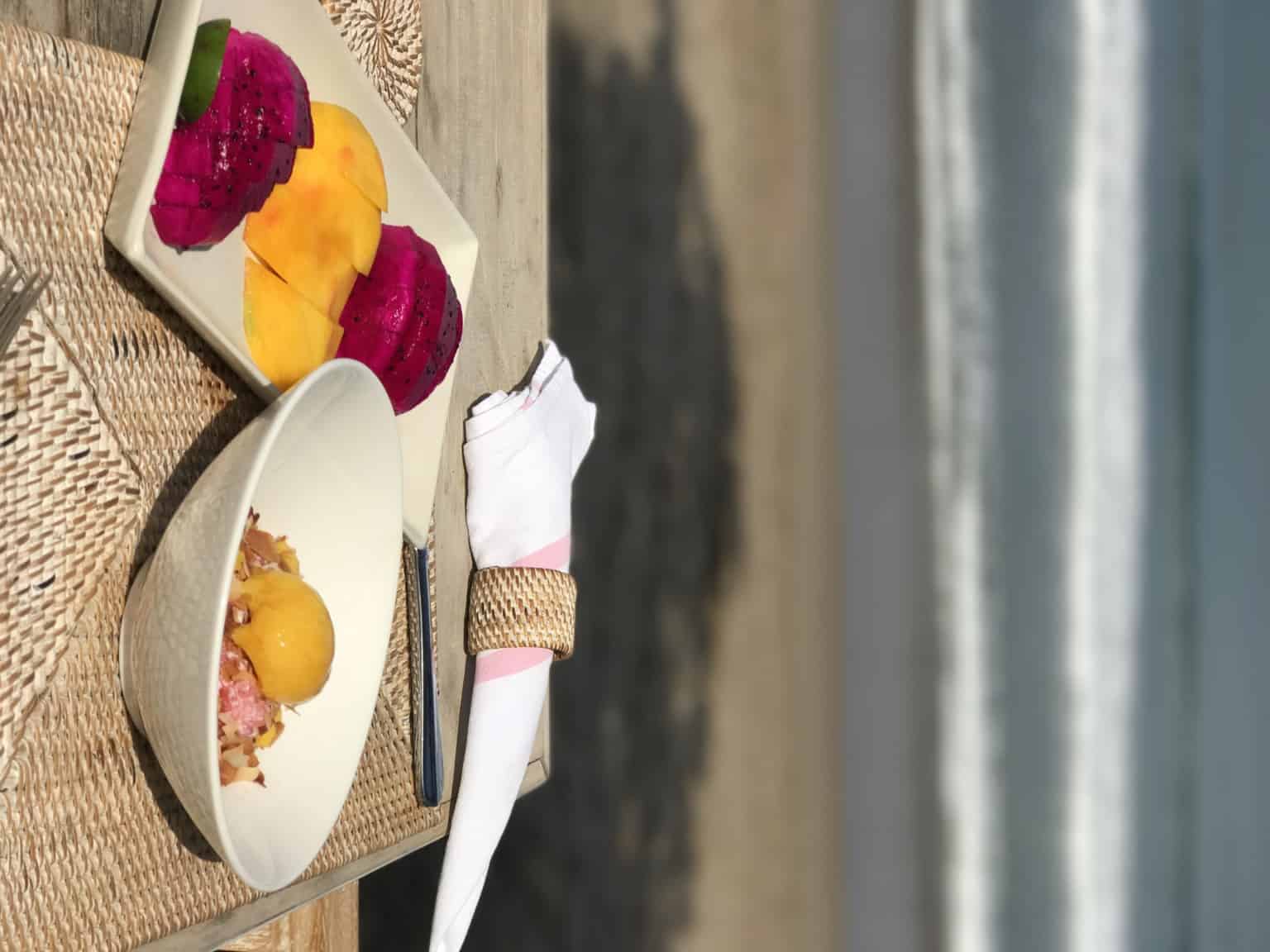 For lunch enjoy a burger from an all day dining menu poolside or, if you are looking for a more formal lunch, head to Sanje. It serves a fantastic selection of light Mediterranean dishes like Caprese salad or Beef Carpaccio, accompanied by a glass of French rose.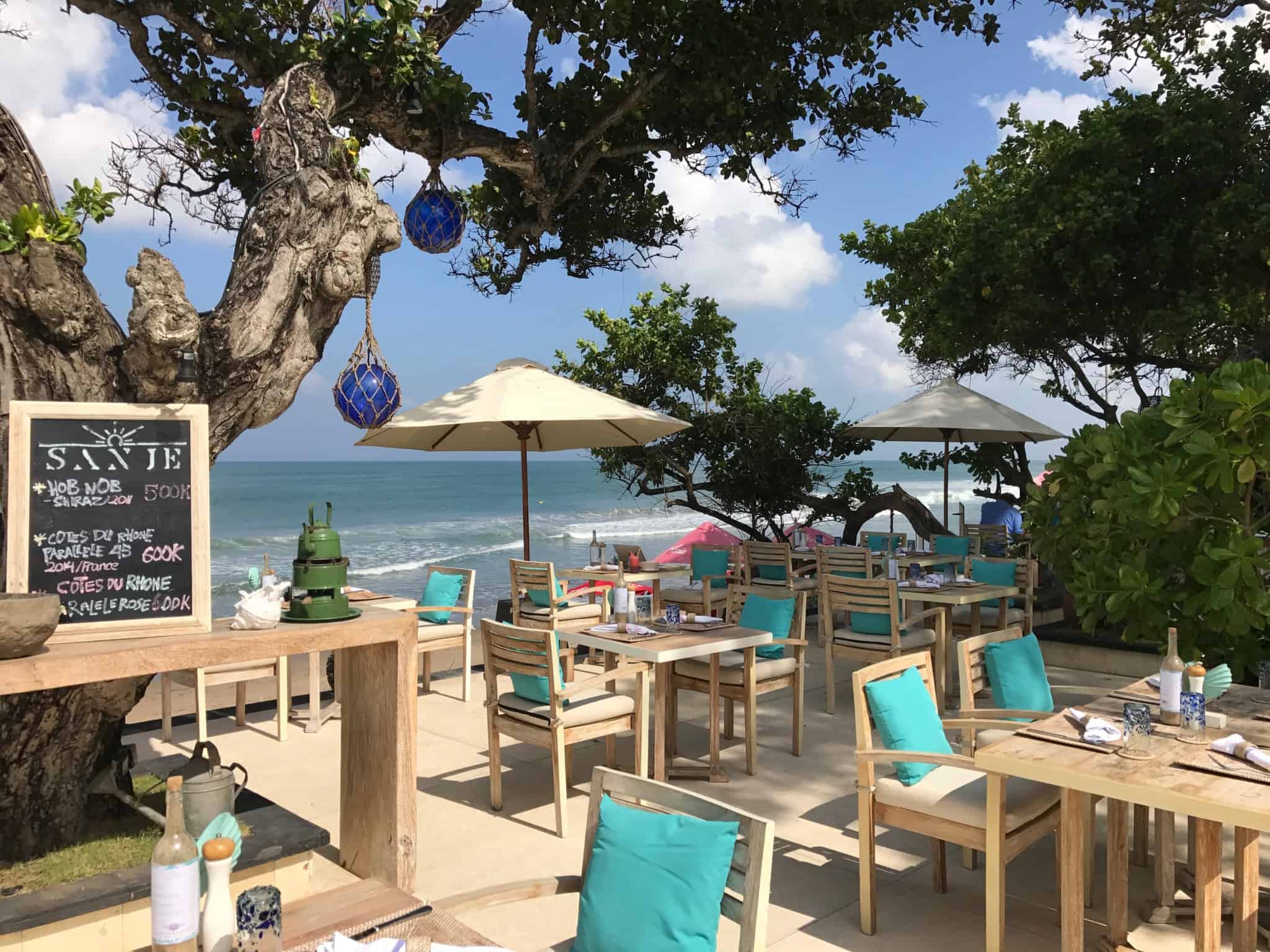 For dinner don't miss one of the themed nights the resort arranges twice a week – either a Balinese night with dinner and a show or Seafood BBQ on the beach.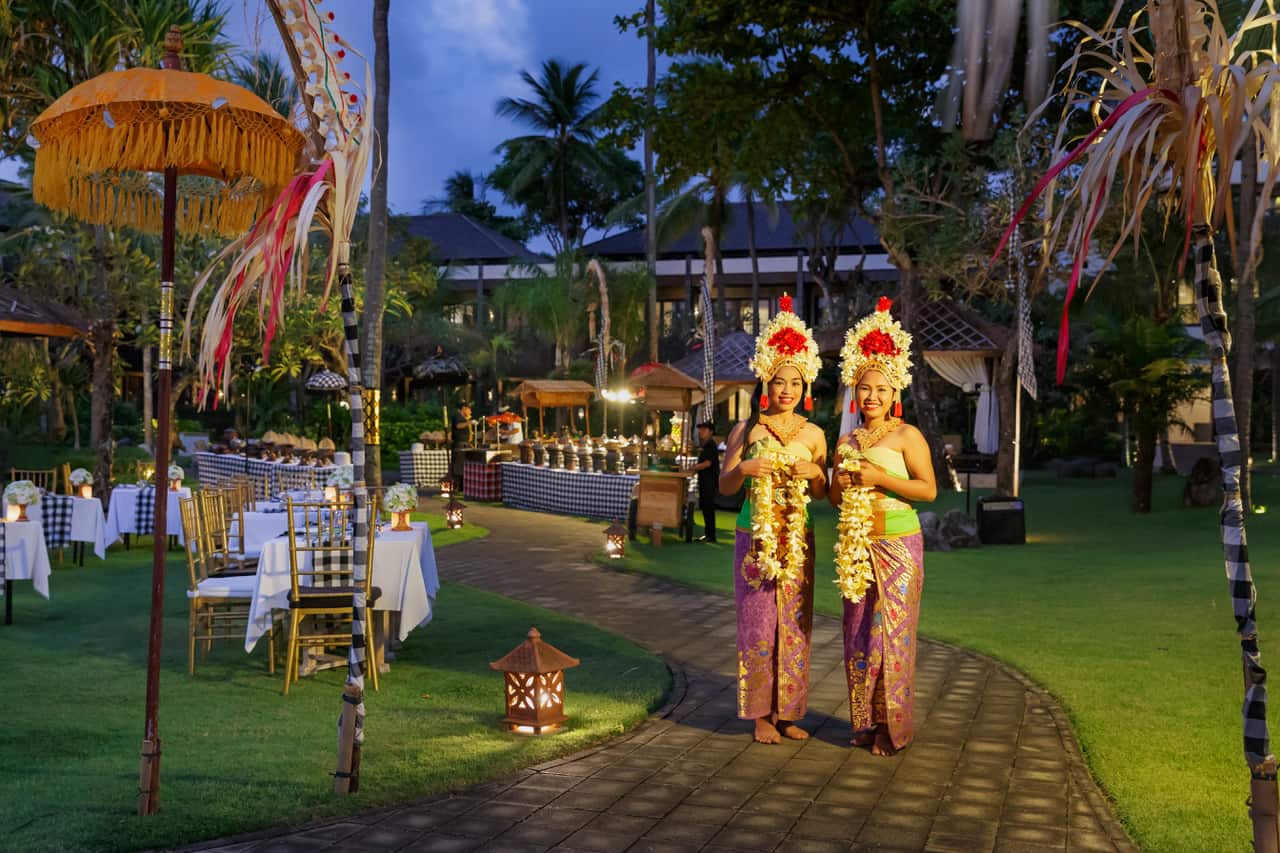 Facilities
The Seminyak Beach Resort & Spa has wonderful leisure facilities. I started my days with a yoga lesson in the shady garden in front of the sea, but for guests who prefer more active fitness there is also a gym in the complex.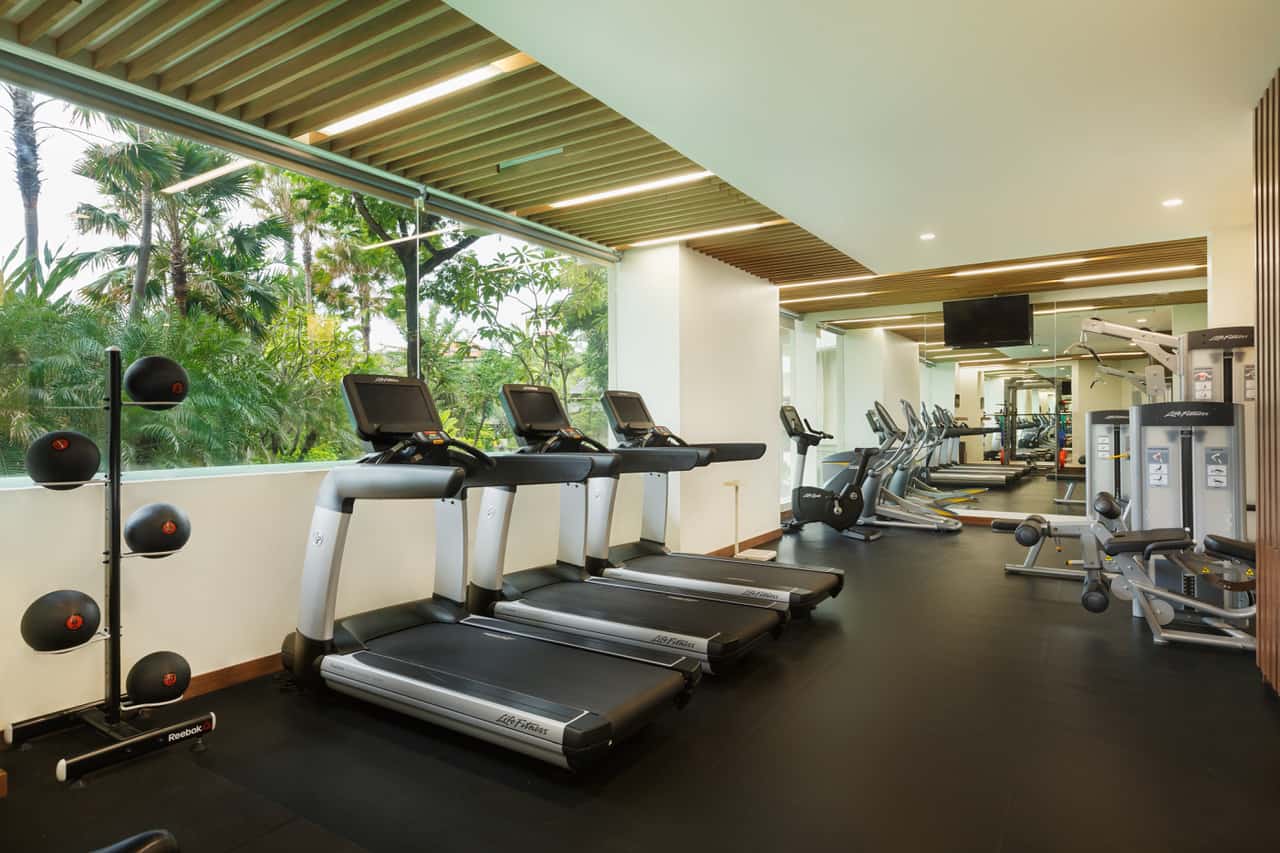 After breakfast most guests prefer to spend time by the pool to enjoy the day of swimming, sun tanning and relaxing with a good book. Surfers could take their surf board out to sea and catch a wave or two. And if you have never tried surfing, the hotel concierge can arrange a lesson for you.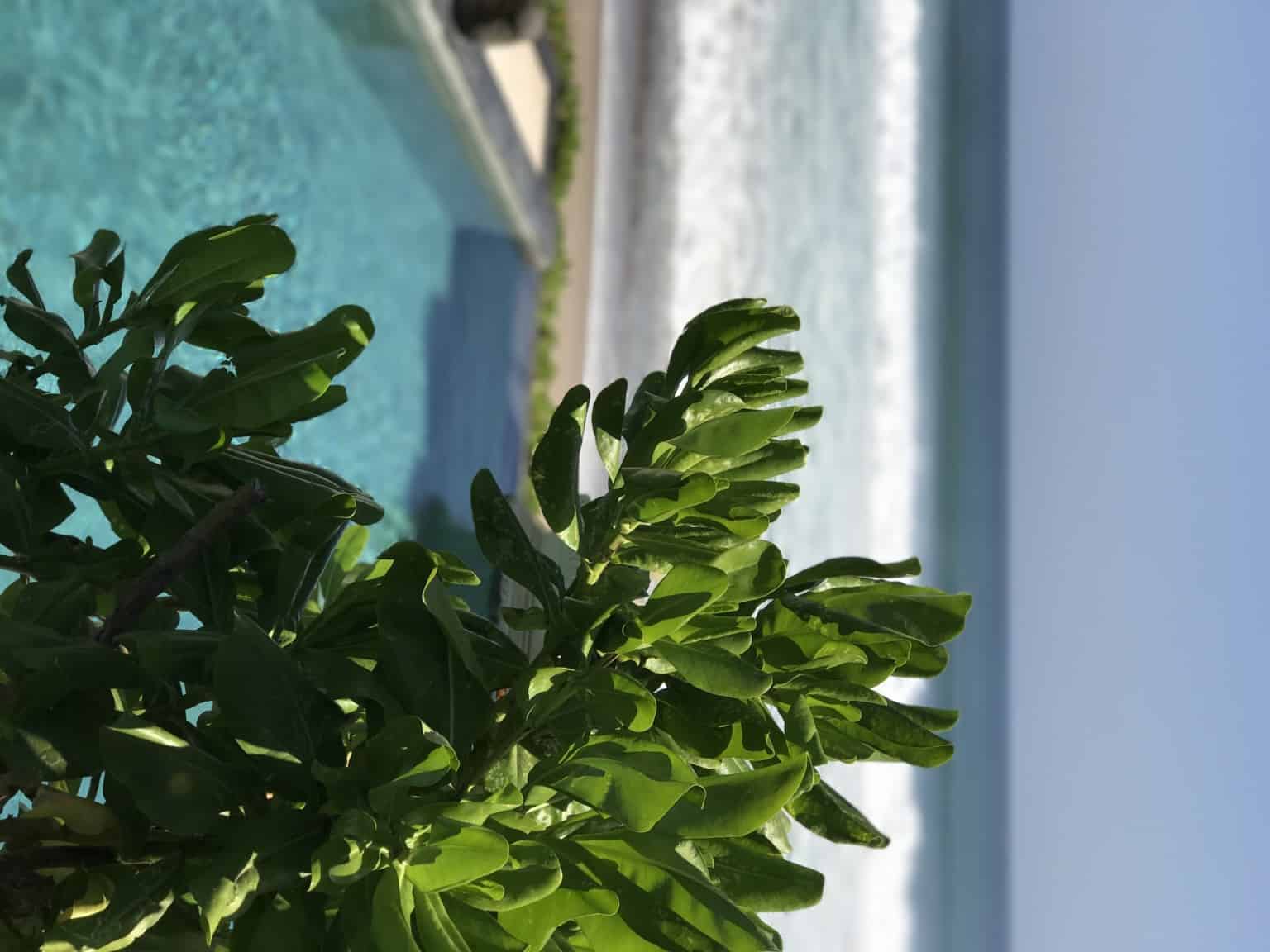 Those who don't like spending the time outdoors in the hottest hours of the day can retreat to the spa for a beautiful Balinese treatment of lulur scrub and Balinese massage. All treatments are designed with wellness in mind and incorporate specific fragrances to lift the spirit, calm the mind and enliven the spirit. Treatments have corrective and anti-stress benefits. I tried a scrub and a massage package and felt wonderful afterwards.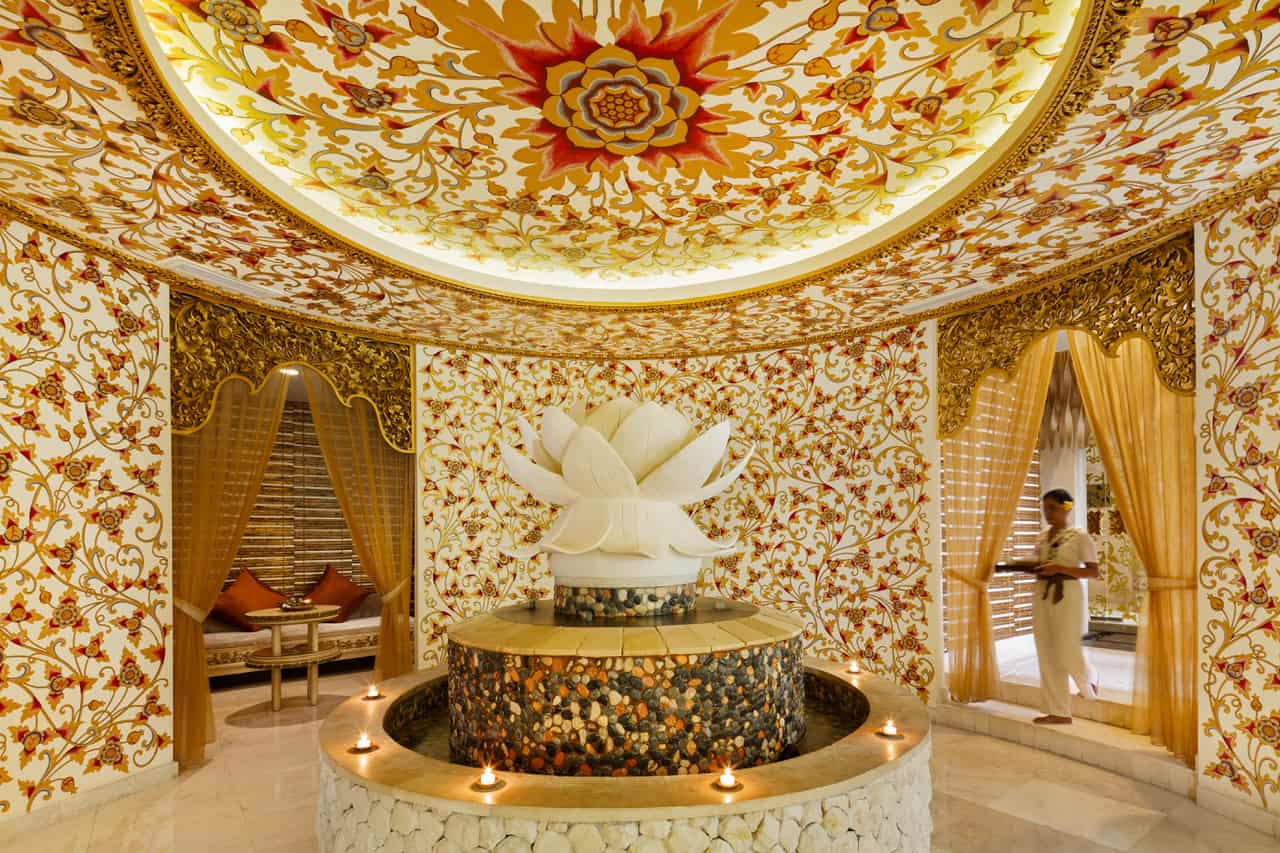 Days seem to disappear quickly in The Seminyak Beach Resort and you know what they say – 'time flies when you are having fun'.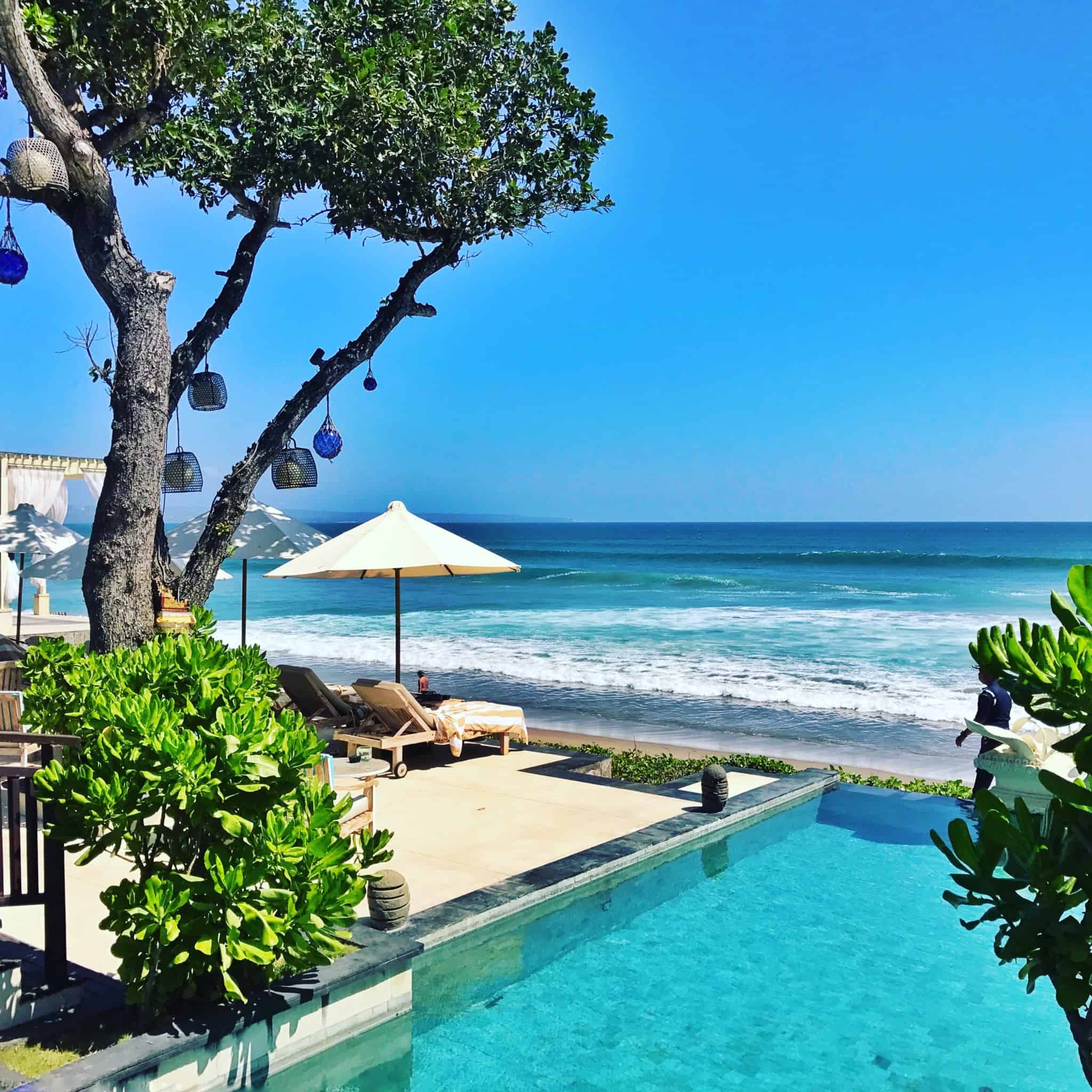 The Lux Traveller Loved:
Ultimately romantic beachside pool villas
Absolute beachfront
Tranquil and serene atmosphere
Excellent service
Fantastic Mediterranean restaurant Sanje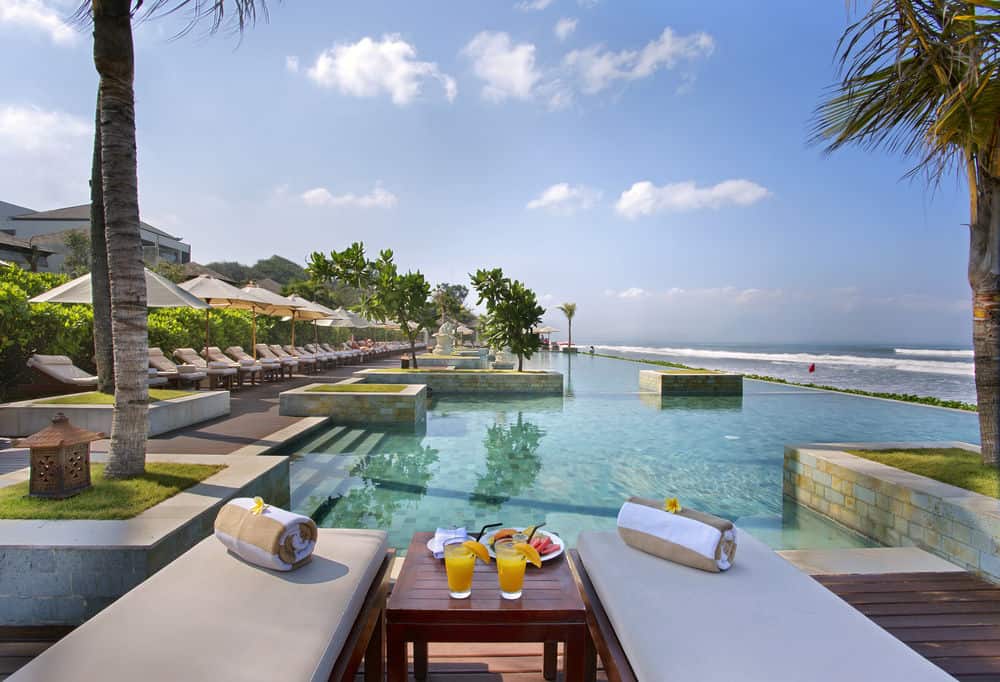 Splitting Hairs
Try to book a sea view suite or villa rather than garden view – the view is so stunning you won't regret it.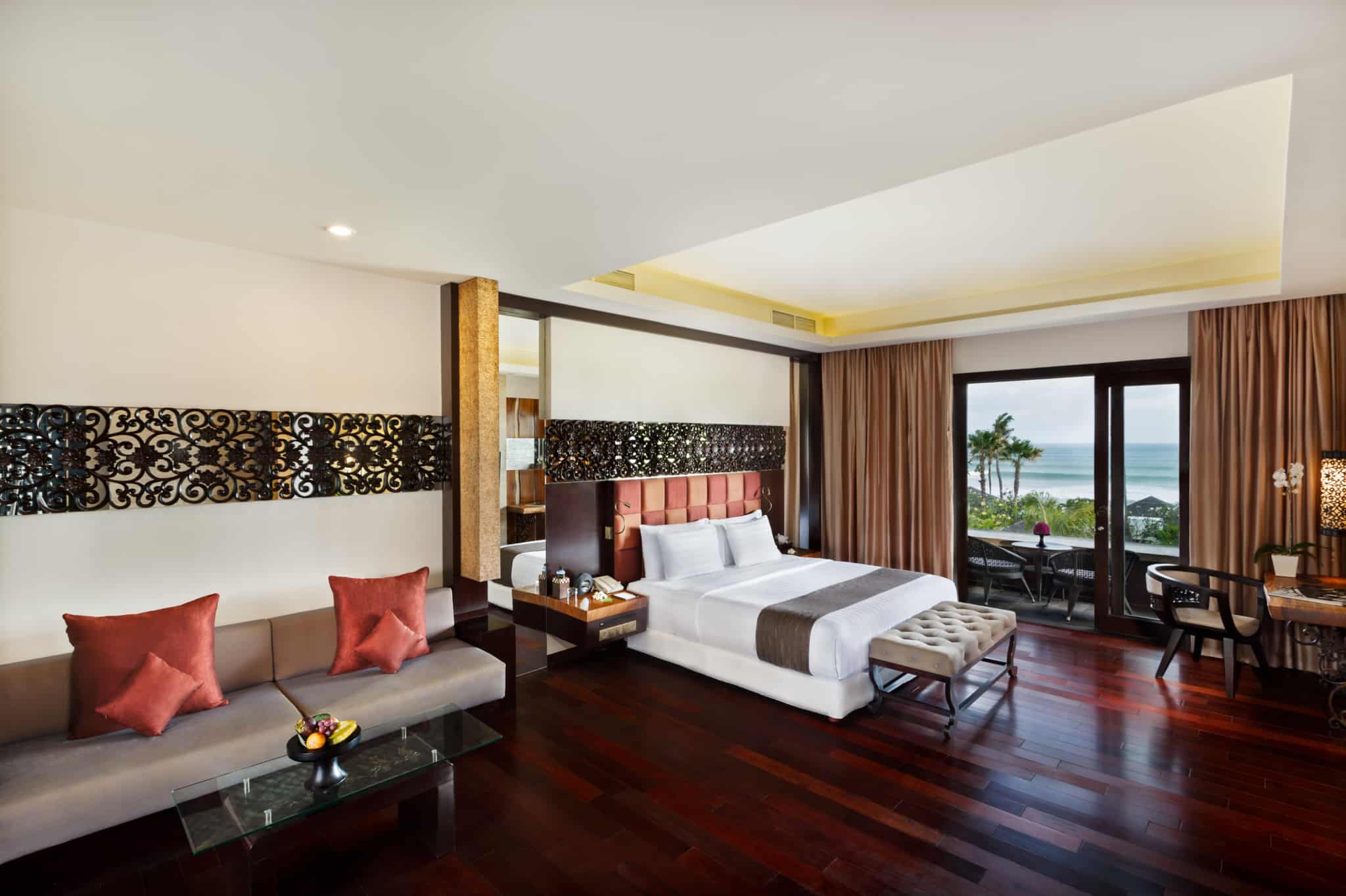 All In All
Excellent resort in the best location in Seminyak.