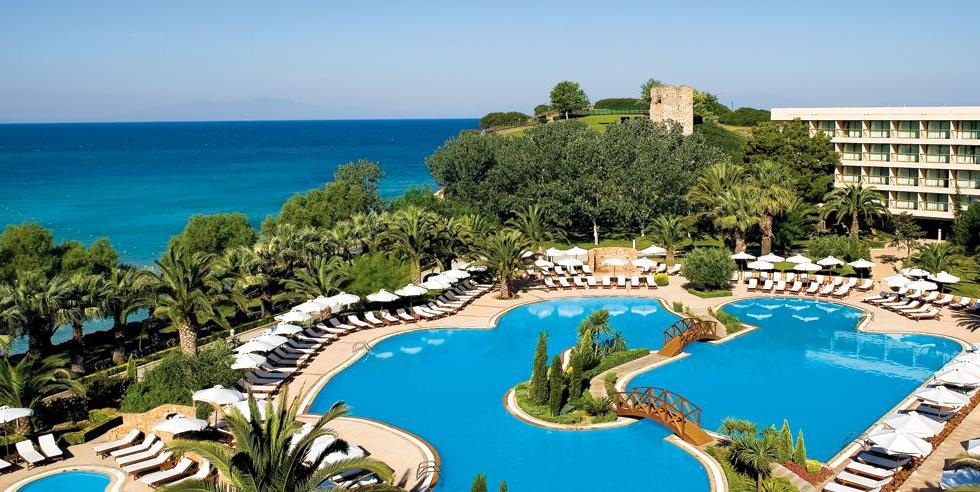 Let's face it; family holidays can be stressful at the best of times. Keeping your kids happy is very important  but you can't forget about yourself and your loved one. So how do you keep everyone happy?
Sani Resort in Halkidiki Greece is our answer! This award-winning 5 star luxury resort stretches over 1,000 acres and boasts an extensive selection of family activities and amenities – and a location to match.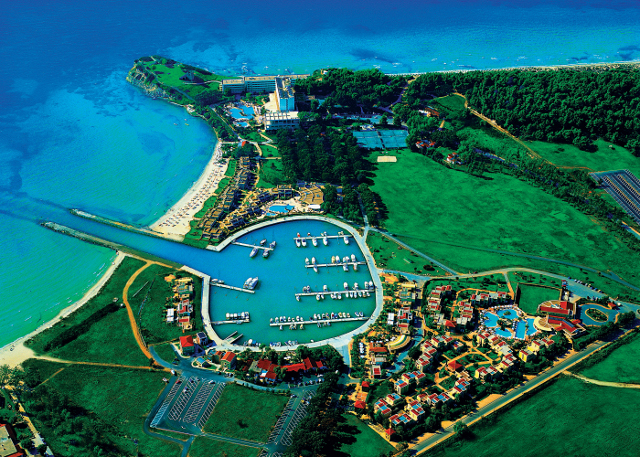 A Guide to Halkidiki 
So where is Sani Resort? Heaven.
Halkidiki may be an unfamiliar name. If that's the case, it'll come as no surprise that Halkidiki is known as Greece's secret paradise. It offers beautiful beaches, crystal clear waters, a reliable Mediterranean climate and peace and quiet – all of the above make it a top luxury destination.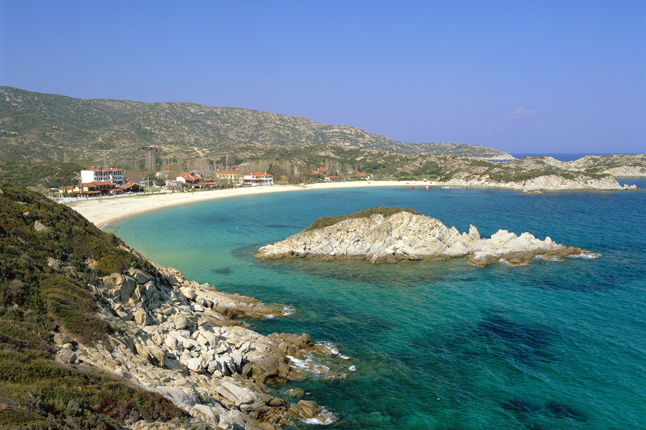 Sani Resort – Which hotel is the best for my family?
Sani Resort features 4 hotels, each with their own unique offering and something to cater for everyone's desires.
Sani Beach Club
Sani Beach Club is made for family holidays. It is a perfect combination of a tranquil location among beautiful olive groves and bungalows designed for families.
Whichever of the 205 guest rooms you stay in, you'll find everything you need and more. Each of the bungalows features their own garden or private pool. So even if you don't want to leave the room, you can still enjoy the glorious Mediterranean climate. Wonderfully appointed, the rooms are decorated in calm blues and white hues.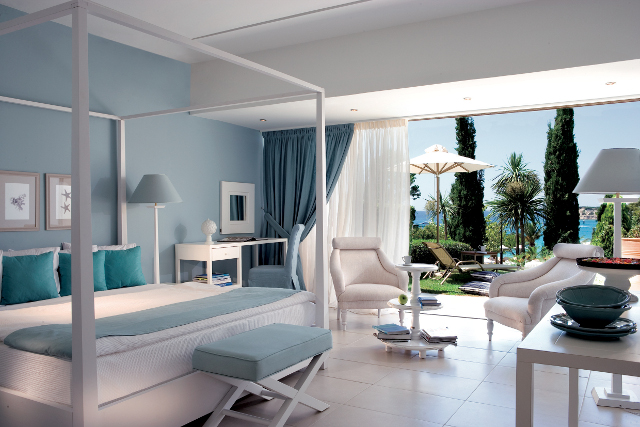 Be prepared to take a trip around the world at Club Spa. Stop off in Thailand with a Thai massage, enjoy the delights of oriental reflex-therapy, pack your bags and fly to India for an Indian Shirodhara, then return for some treatments closer to home with Mediterranean Salt Exfoliation.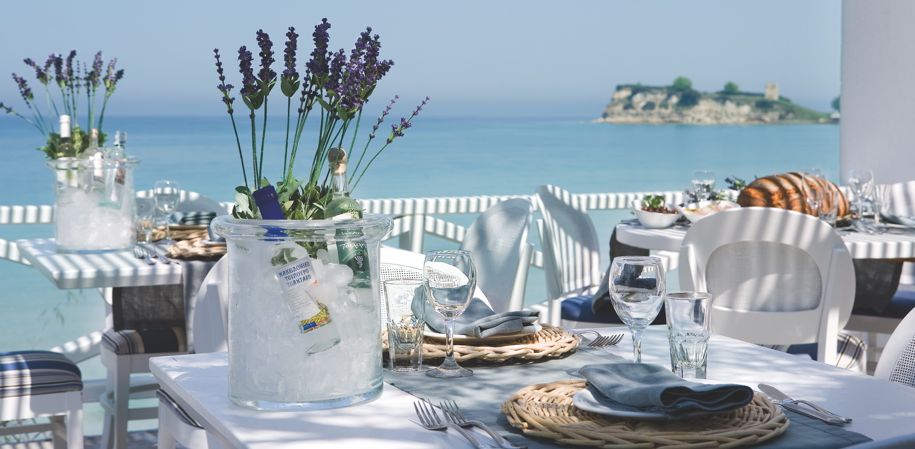 The Sani Asterias Suites
Looking out to Sani's attractive marina where many shops and restaurants are located, The Sani Asterias Suites have a boutique feel for those looking for peace or privacy on their holiday in Halkidiki. Families will love this all-suite hotel, boasting spacious villa-style buildings. Each of the 48 suites has its own private terrace – perfect setting for starting a day with breakfast or having a romantic candle light dinner. All suites are tastefully furnished with an Italian flair.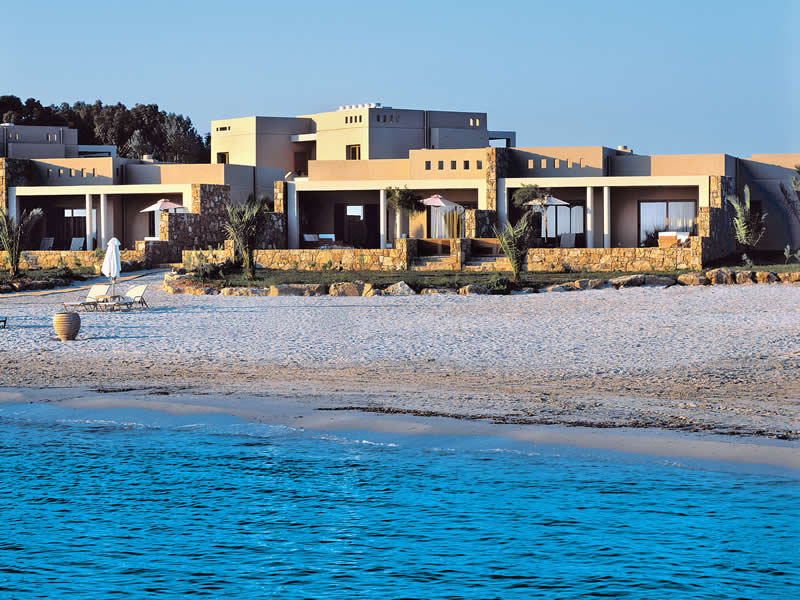 While you could spend all holiday relaxing in your spacious suite, The Sani Asterias Suites offers many places to unwind. Keep cool in the heat and take a dip in the hotel's lagoon-style swimming pool. Or just a stone's throw away is the hotel's private beach; so the family is never too far away from relaxing on soft white sand. Beach is ideal for families – shallow waters, lifeguards and 'Babewatch' staff on hand will ensure a safe and stress-free beach experience.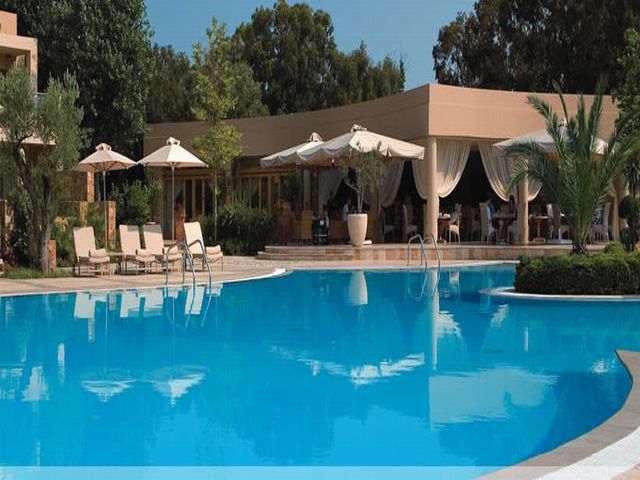 Enjoy evenings at the Water Bar, listening to live jazz or dine at the Water Restaurant which overlooks the marina and features a menu created by Michelin-starred chefs. For the ultimate experience in luxury, make a reservation with the In-Suite Spa.
Porto Sani Village
This part of the resort also overlooking Sani marina is Porto Sani Village and also features an excellent Spa. Parents aren't the only ones afforded the pleasure of relaxation; the Junior Spa caters for children aged 12 years and over and offers facials and foot massages.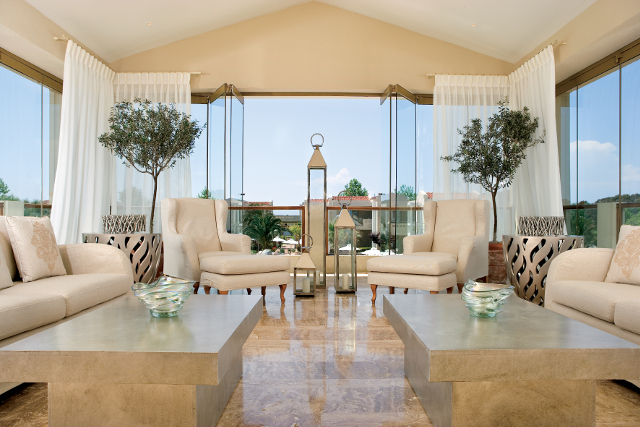 Sani Beach Hotel
Offering a little bit of everything, Sani Beach Hotel is designed for families looking for the ultimate and best beach holiday. Families can enjoy not one but two exclusive beaches (Ammos and Sani Hill Beach) while the expansive Bousoulas beach boasts 7km of picturesque white sand and dazzling clear waters. Bousoulas beach has been given the seal of approval with a Blue Flag award – recognition of its quality and cleanliness. And the Bousoulas Beach Bar means it's easy to spend the whole day on the beach.
But Sani Beach Hotel offers so much more than a perfect beach holiday. Experience a deeper relaxation at My Spa. Using a variety of natural products and the Greek Apivita range, My Spa will boost any guests' energy levels.
Finding a place to sit and enjoy a refreshing drink isn't a problem either. Try something new at the Nautilus Bar which serves drinks from around the world, quench your thirst at the Sports Bar or settle down in the evenings with an espresso at the Zephyros Bar.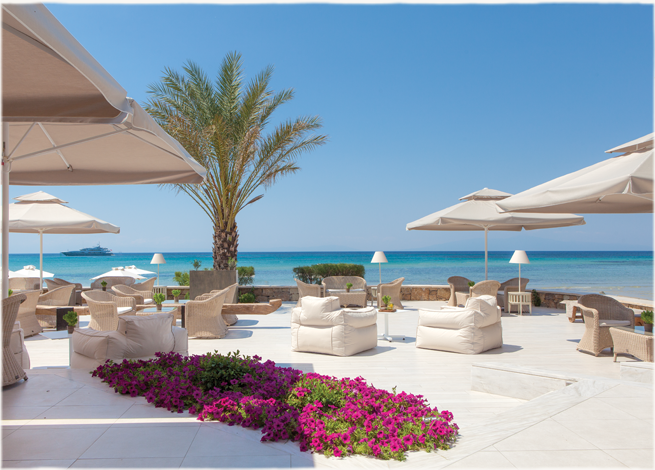 Family activities at Sani Resort
Sports enthusiasts will be delighted with the variety of activities on the menu. Everything from football to Tae-Bo can be experienced at The Sani Sports Centre or why not try your hand at archery? Of course, the diverse and beautiful landscape is just waiting to be explored – whether you discover via mountain bike or on a walking trail.
With great access to crystal clear waters, the resort boasts a number of fun and challenging watersports – a great way to keep cool when the sun gets a little too much. Choose from windsurfing and water skiing to diving and even banana boat rides! There are also a number of excursions and private boat tours should you desire to have a more relaxing time in the water!
There are plenty of activities to keep children busy with three kids clubs catering for ages 4 months to 17 years of age. And the new Sani Beach Experience enhances your time on the beach with unrivalled levels of service including soft beach towels and exceptionally comfortable mattresses. Or perhaps enjoy an evening of entertainment with musicals and shows six times a week at the open-air Garden Theatre or open-air cinema showing the latest films.
Sani Resort is just a perfect place for a family holiday. The array of five star facilities and services means there is something to suit all kinds of families.
Tips: Closest airport – Thessaloniki
Best time to visit – September to November as summer months in Halkidiki are really hot, top 30s C