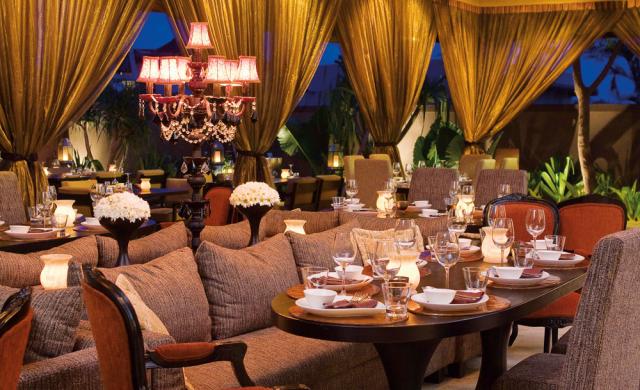 Sarong is one of the most famous fine dining restaurants in the Seminyak area of Bali.
It has a wonderful & plentiful selection of modern Asian dishes. The menu features a wide selection of Indian, Thai, Sri Lankan, Indonesian and Vietnamese dishes. Everything is fresh and light and prepared using mostly local ingredients.
When we first arrived to the restaurant's entrance we were not sure of what to expect. It is just a brick wall with the restaurant's name at the front. But then, it is almost always the case in Bali – don't judge the book by its cover.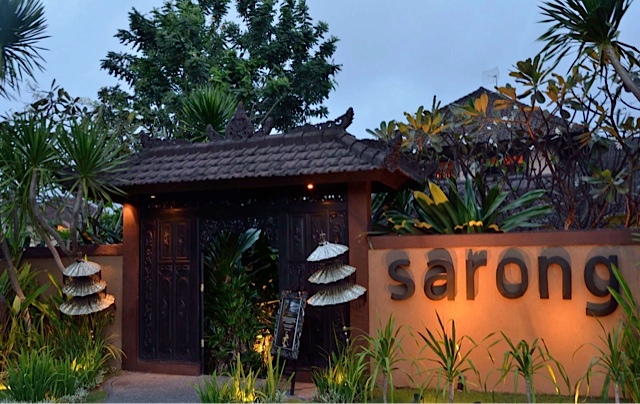 Once you enter the restaurant you find yourself in a magic garden. Fairy lights, pretty chandeliers, plush sofas, elegant waiters, tantalizing smells from the kitchen will make you feel instantly welcome.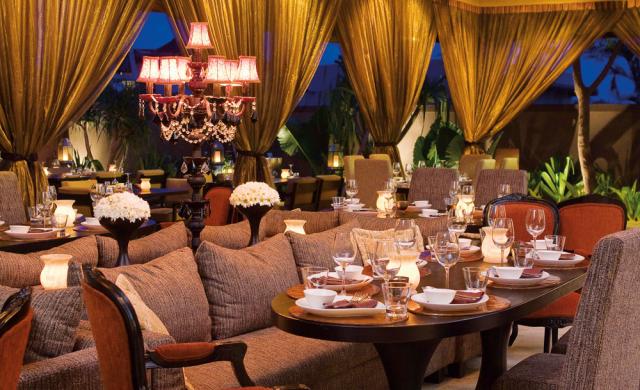 For a romantic dinner I have not found a better restaurant in Bali – ask for a garden table and book weeks in advance as this restaurant is very popular. 
For a family / friends dinner request a table on the leather sofas – they look so glamorous and plush.
From The Menu – We tried a lot of different dishes and all were superb. About 70% of dishes are very spicy though, so if you are not into hot food ask your waiter for recommendations. Even the dishes described as mild had some bite to them.
We tried – Soft shell crab & green mango salad, Scallops, Slow cooked octopus salad with green papaya and Waguy beef curry. All were superb!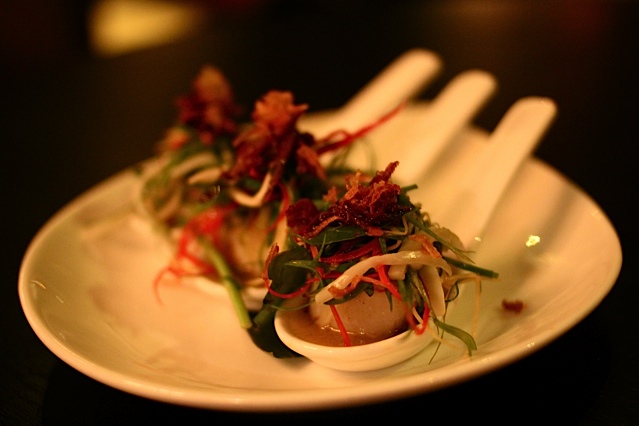 We chose a bottle of beautiful French rose from Provance 'Wishing Angel' to accompany our meal and it was a perfect choice for a warm night.
The manager, Adam, a lovely Australian gentleman from NSW, runs a tight ship and is very hands on. The Lux Traveller highly recommends Sarong for an authentic Bali fine dining experience.
A romantic night to remember.
The Lux Traveller Loves – the atmosphere, romantic garden setting, superb food & excellent wine list. Unlimited sparkling water is a nice touch as well.