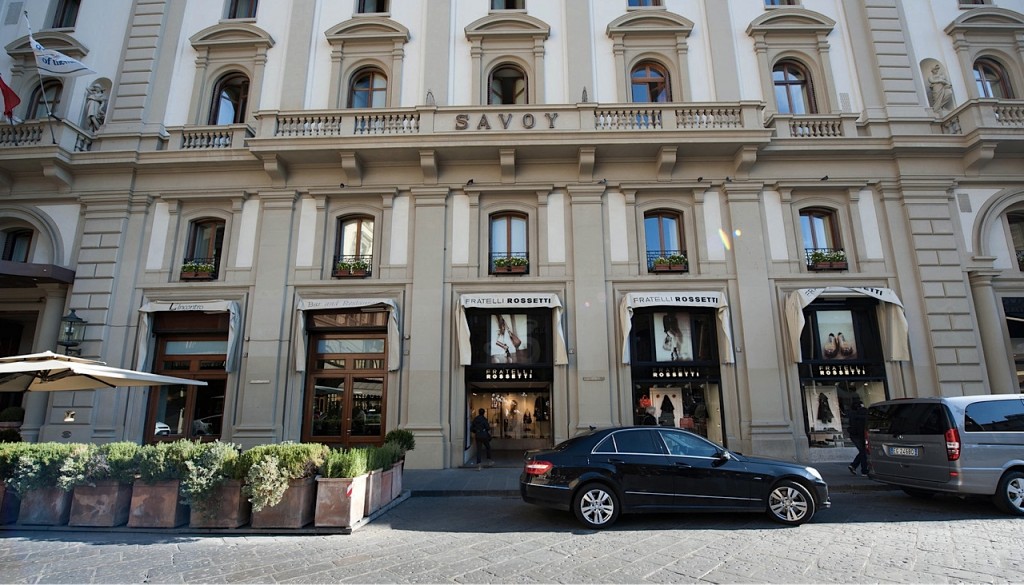 Savoy Florence is a boutique luxury hotel in the best location in Florence.
Savoy is facing Piazza Della Repubblica, the main and one of the most beautiful piazzas in Florence. Savoy's bar is a famous meeting place for a morning coffee or evening aperitivo (pre-dinner drink). It is always busy and buzzing with glamorous people from all around the world.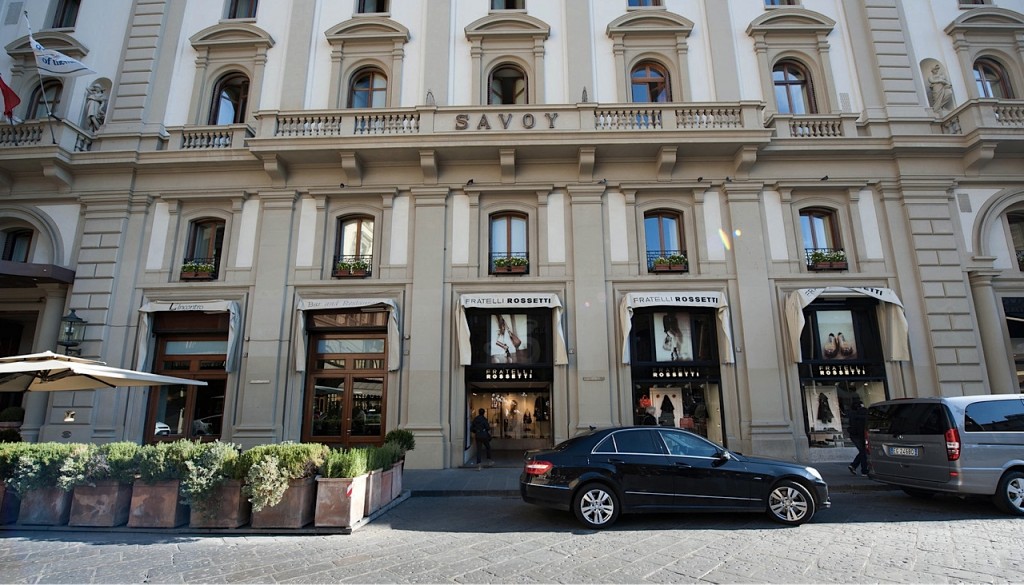 Savoy belongs to the Rocco Forte Hotels  – a group with an impeccable taste and very high standards.  The service is excellent in all Rocco Forte hotels and  the attention to detail is very high.
Savoy is small enough for staff to remember your name but big enough for a bit of buzzy atmosphere.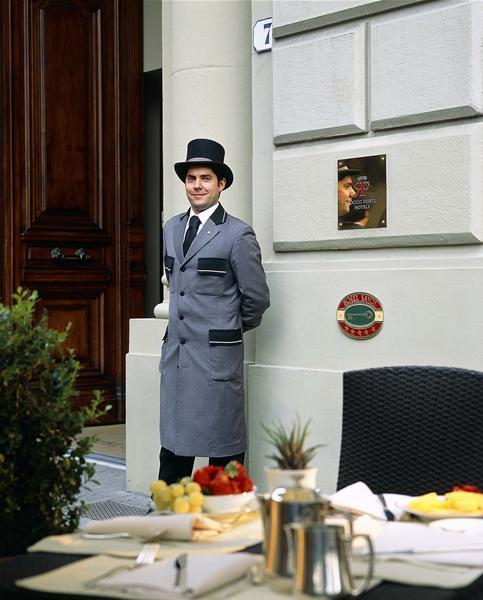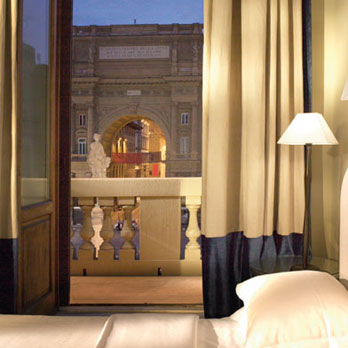 Our check in was very quick and we were almost immediately shown to the suite.
Executive Suite (60 sq m) we stayed in had a beautiful outlook onto the Piazza and a cute Juliette balcony (excellent for taking photos). This suite is perfect for a couple on a luxurious weekend away but would be a little too small for a family. It has a small living room with a sofa, walk in wardrobe (a blessing), good size bedroom and one bathroom (with a shower over the bath – Italian style).
The suite design is modern and fresh but not extraordinary.
Savoy Bar – is a very glamorous café / bar in Piazza Della Repubblica. You can get a light breakfast, a beautifully prepared pasta, glass of champagne or a coffee here at any time of the day. The food at Savoy is  excellent, champagne chilled and the atmosphere vibrant!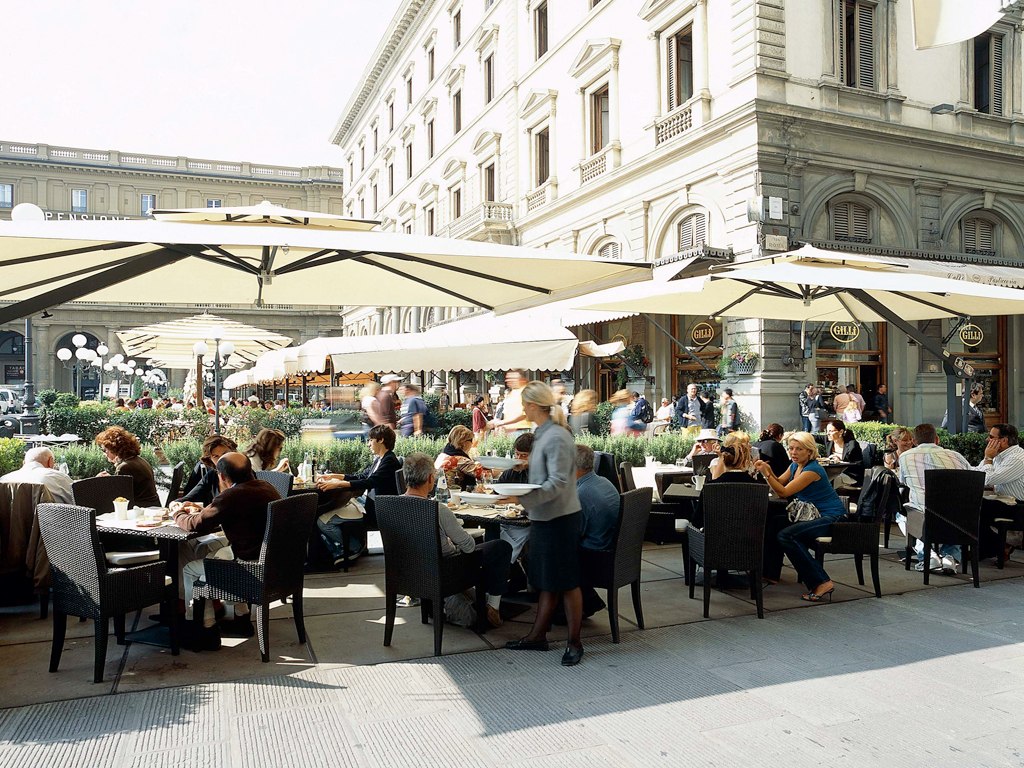 Breakfast is pleasant (if a little basic for an Italian luxury hotel), served in the same bar / restaurant area – your choice to sit inside or outside. We always prefer the outside tables – another chance to soak in the atmosphere of beautiful Florence.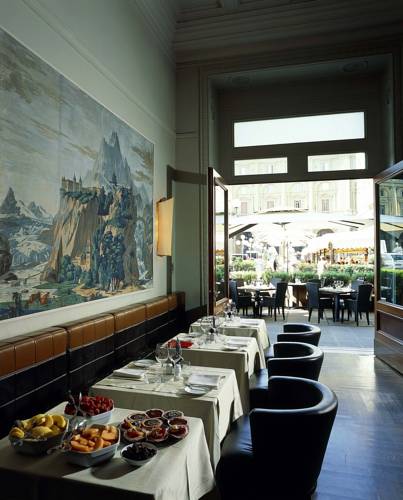 Facilities: Being a small hotel in a historic building Savoy doesn't have a lot of facilities but they are getting creative and are going to offer their guests Spa Suites shortly  – a luxurious spacious suite for your stay where you could indulge in personalized spa treatments in privacy – Excellent idea! I think we'll need to return to check it out!
Another excellent idea Savoy has come up with is offering Savoy branded bikes to their guests – cute and practical way to explore this amazing city.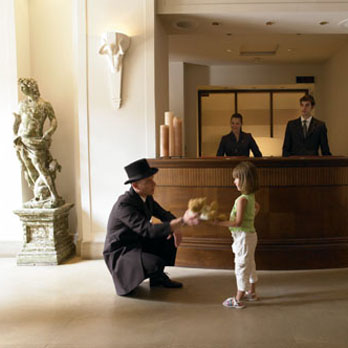 Younger Lux Travellers at the Savoy get treated with a Pinocchio book and an offer to join a Pinocchio workshop  – make your own toy to take home. Lucky parents can leave the children with the art teacher and enjoy the shopping for a couple of hours.
Now, that we are talking about shopping, I must warn you that Florence is shoppers paradise and you will find yourself right in the middle of it. Savoy is surrounded by Miu Miu, Prada, Gucci, Louis Vuitton and other irresistibly gorgeous stores. So pack lightly and enjoy the shopping!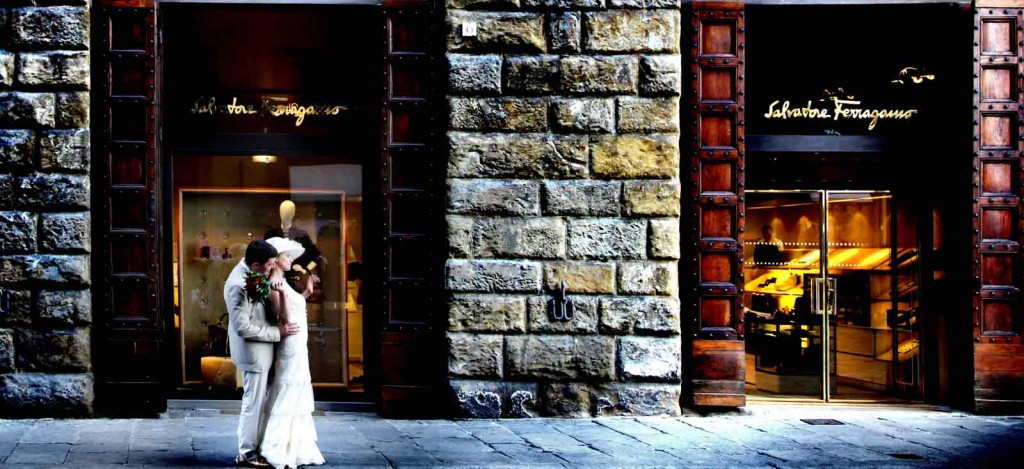 Savoy Florence is another Rocco Forte success story. It is a true 5 star hotel with excellent reputation and great service. Excellent choice for all Lux Travellers who want to be right in the middle of action!
To Book Savoy Florence go to the hotel's website: http://www.hotelsavoy.it or call +39 055 27 35 1