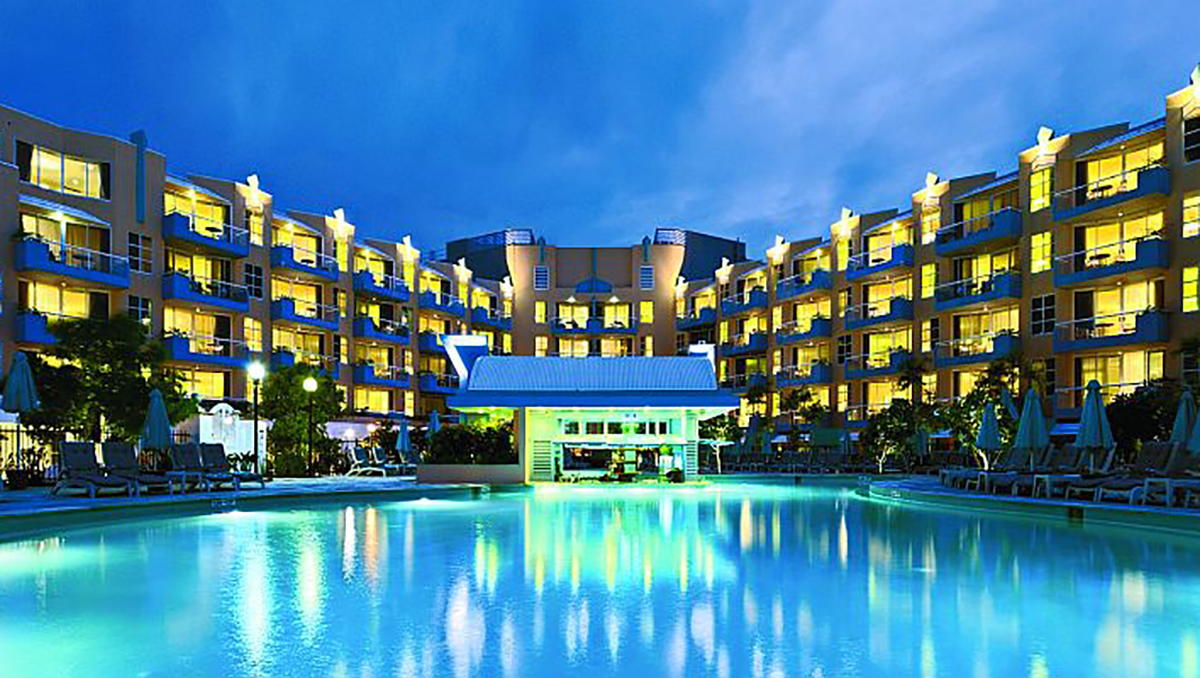 This Sheraton Noosa Resort & Spa is less a sexy kitten and more an excellent family option in Australia.
In fact, this resort is my favourite in Australia for its beach location and family facilities and here is why.
Service – never fails to impress. The front desk manager Alex is friendly and accommodating and Platinum guests get upgraded without ever asking for it which is always a sign of well managed hotel.
It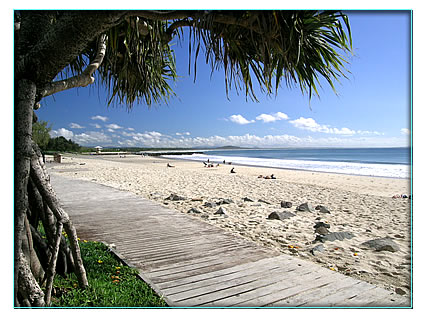 Location – the best in Noosa, right across the road from Noosa beach which on most summer days is calm, clean and warm. Perfect for children and keen swimmers.
Rooms – are quite large compared to standard Sheraton rooms, starting from 55 sq m. Standard rooms are comfortable,  but if you are travelling toward the end of 2013 all rooms will have been renovated. The Lifestyle studios have been recently renovated, feature large balcony with a spa bath (but they overlook the car park and a side lane). So if the view is important to you don't stay here.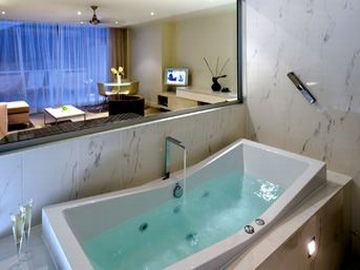 Pool villas – are older in style with a bedroom upstairs and living room downstairs. There is absolutely no view but this is made up for with direct access to the pool area. Personally they are my least favourite out of the suite type rooms as they feel somewhat crammed and don't have views but I know that many families like this set up.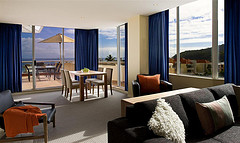 Suites – I like all of them for different reasons.
The Two-Bedroom suite is great for families, has a view but the living area and balcony are quite small in comparison to the other suites.
The one-bedroom Lagoon suites are older in style but offer a lot of room and a fold-out couch for the kids. They also have a pleasant view over the pool and very large terrace.
The Penthouse suites are more modern, have nice facilities like Nespresso coffee machines, newer furniture, big terrace and a good view.
If you are staying in any of the suites you will definitely be happy, you picked a winner!
Breakfast – is very simple but has everything you need. A good selection of fresh fruit, egg station, cereals, yogurt, pastries, etc.
Lunch and Dinner – There are a few nice choices by the pool for lunch. But I wouldn't spend your money in the main restaurant for either lunch or dinner. There are so many great restaurants in Noosa with excellent food that I would much rather eat out. We recommend Bistro C & Sails.
The Spa – has nice facilities with aqua therapies and  steam rooms (which are all older in style) and good treatments. It is fairly expensive and the service in the spa is a let down. The ladies at reception make you feel thoroughly unwelcome which is a real shame and requires urgent management attention.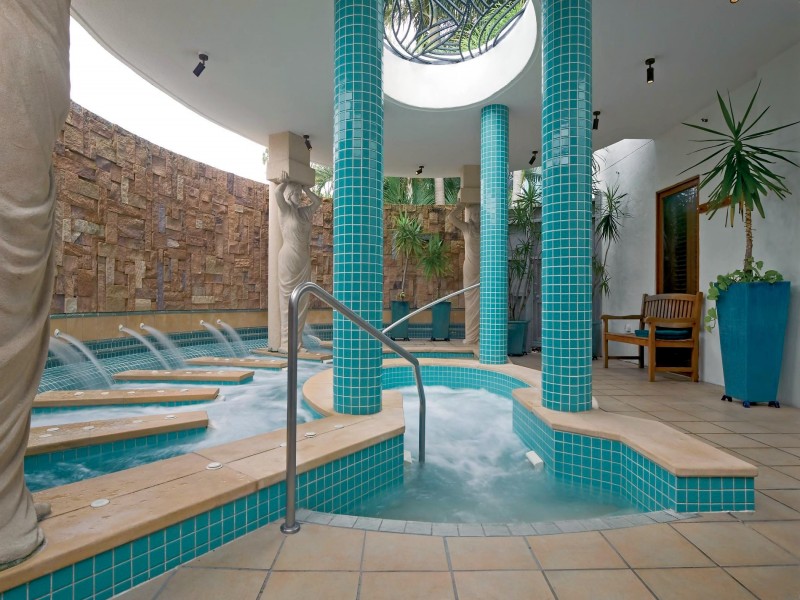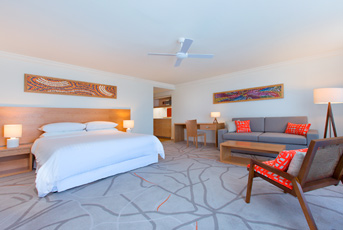 The Sheraton Noosa Resort & Spa will be fully renovated by the end of October 2013 – an image of the renovated room is enclosed below. An excellent Australian family hotel is about to become even better!
All in all –  The Sheraton Noosa Resoty & Spa offers an excellent family holiday.  Don't expect extremely luxurious rooms and services and you and your family will have a ball! We Highly recommend it!
Tip – If you are going as a couple, avoid Australian school holidays as the pool and the hotel is full of children.