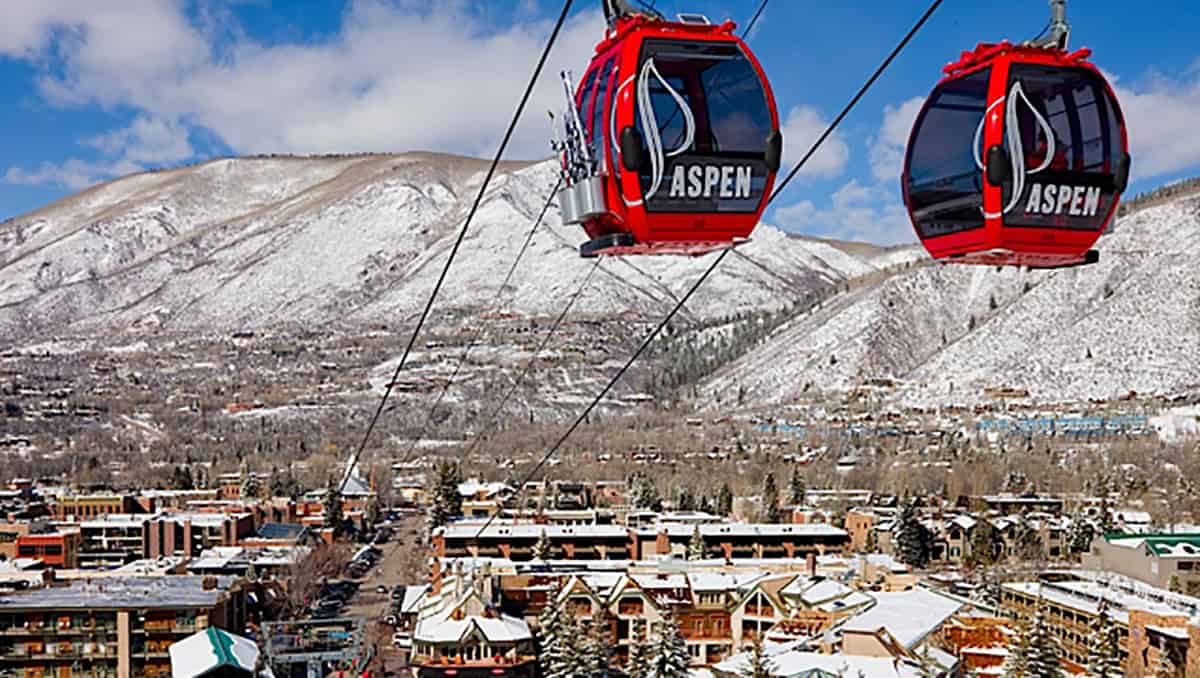 Aspen is right up there when you think of a luxury, star-studded, ski town with uber-trendy shopping and dining and wow factor people watching. As for the skiing and snowboarding, it's mind blowing.
No wonder John Denver loved Aspen, Colorado so much. With its wild west mining heritage, small-town feel mixed with big-city pizzazz and that jaw-dropping, awe inspiring scenery, it really does leave you breathless. Settled along the floor of the Roaring Fork Valley, by the river of the same name, the town is gorgeous; stylish timber dwellings, historic hotels, galleries and boutiques and all kinds of quirky with that backdrop of pure, solid meringue-coated mountain. Rocky Mountain High? You betcha.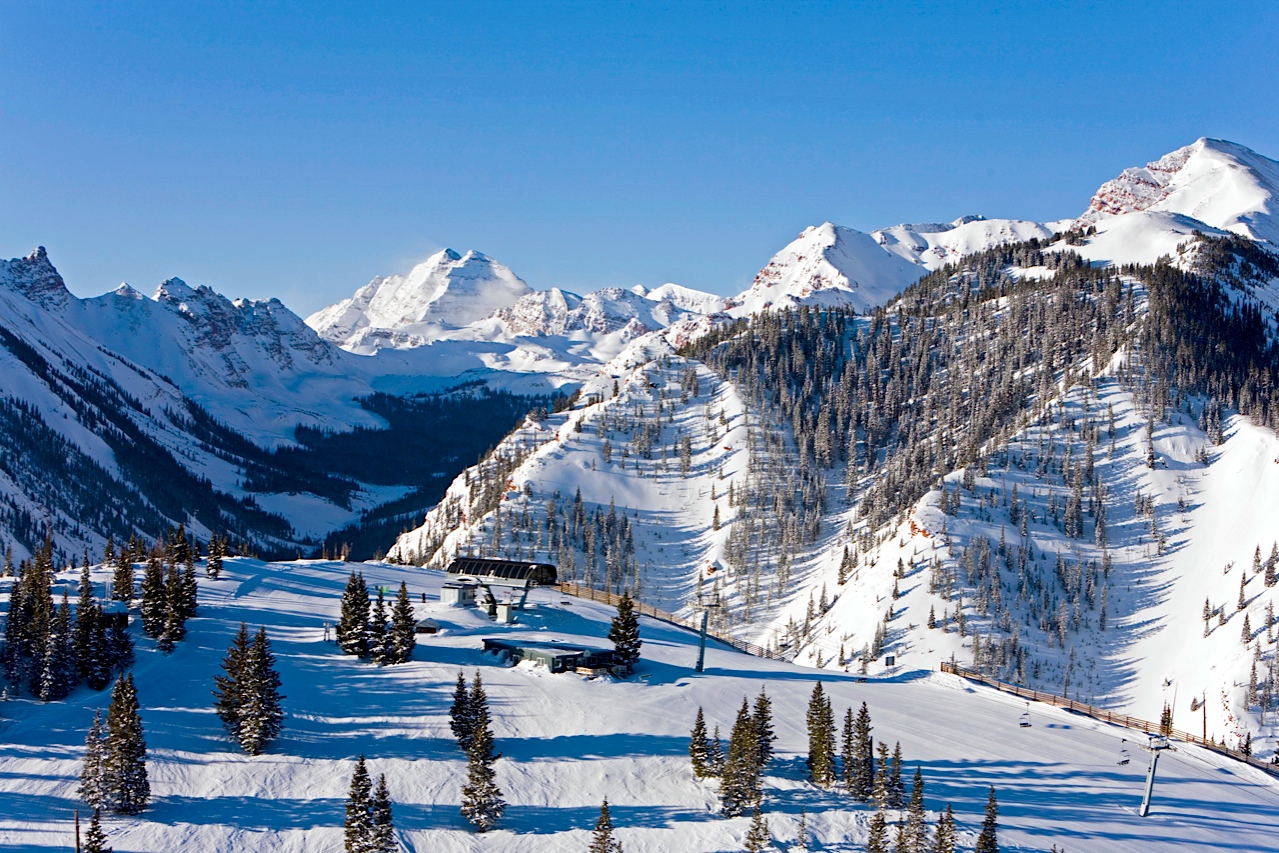 Gear up – After checking in at The Little Nell, our spectacularly famous accommodation, we are itching to pick up our ski gear, so head straight to Four Mountains Sports in town and are quickly and efficiently fitted into suitable skis and boots. The good thing about it is that they offer a valet service at each of Aspen's four mountains so we can ski at one, tell the valet where we will ski the next day and they will be there, waiting when we get there the next day.
Buttermilk – Is the ideal starting point for any ski or snowboard holiday in Aspen as it is not as high as the other mountains, peaking at 3018 metres. It's a good place to get your ski legs after the long flight from Australia and it's a very short hop in the shuttle or your hotel vehicle. Buttermilk has seven lifts accessing 43 runs with most of them perfect for beginners and intermediates. Many are groomed but there was enough powder and moguls to keep the rev heads happy. Must do: The run down Teaser is awesome and the runs down the Tiehack side are fantastic. Dine at: The Cliffhouse and tuck into very tasty Mongolian BBQ – you can choose your own meat, sides and condiments. Best moment: Meeting the legendary Klaus Obermeyer – the man who put Aspen on the map and still skis every day at age 93. He invented the ski jacket and his Obermeyer range is gorgeous. So gorgeous I buy one during my stay.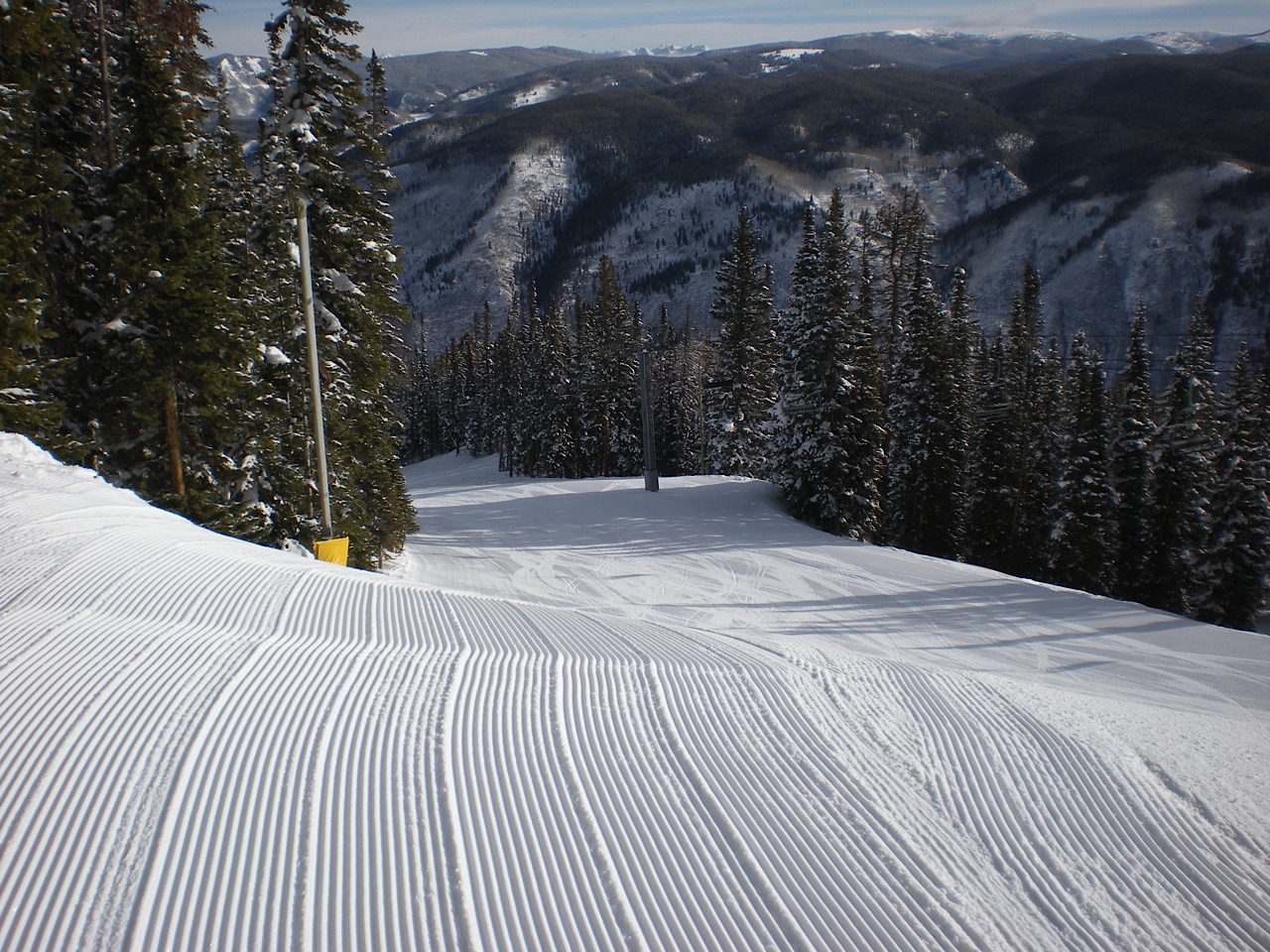 Aspen Mountain – It's a serious mountain – 3418 metres – with no beginner runs whatsoever. Never fear though – if you can't handle a blue run, just set yourself up at Ajax Tavern at the base of the mountain and watch everyone else ski down while you indulge in margaritas and truffle chips garnished with five-star people watching. We head up the Silver Queen Gondola to experience First Tracks and marvel at the extent of the terrain – there are nine chairlifts servicing 76 trails. It is spectacular from the top, and we are in heaven as we are let loose, with a guide, down the mountain before it officially opens. The slopes are perfect, untouched, smooth as silk and they are all ours. We ski all the way down Copper, stopping every so often to just take in the view over the township, then drop down through Kleenex Corner and down the Little Nell run to the bottom. Phenomenal.  I am like a kid, scrambling straight back onto the gondola for more, more, more. We explore the runs off Ruthie's Run chair, Shadow Mountain and Ajax Express, but don't go near the scary looking blacks off Shoulder of Bell. Maybe next time.  We follow our guide into the trees off one of the runs and find the Jerry Garcia shrine. There are 25 shrines hidden on the mountain, dedicated to people such as John Denver, Marilyn Monroe, Elvis. Some people are obsessed with finding them all but we are obsessed with skiing more of this wonderful mountain.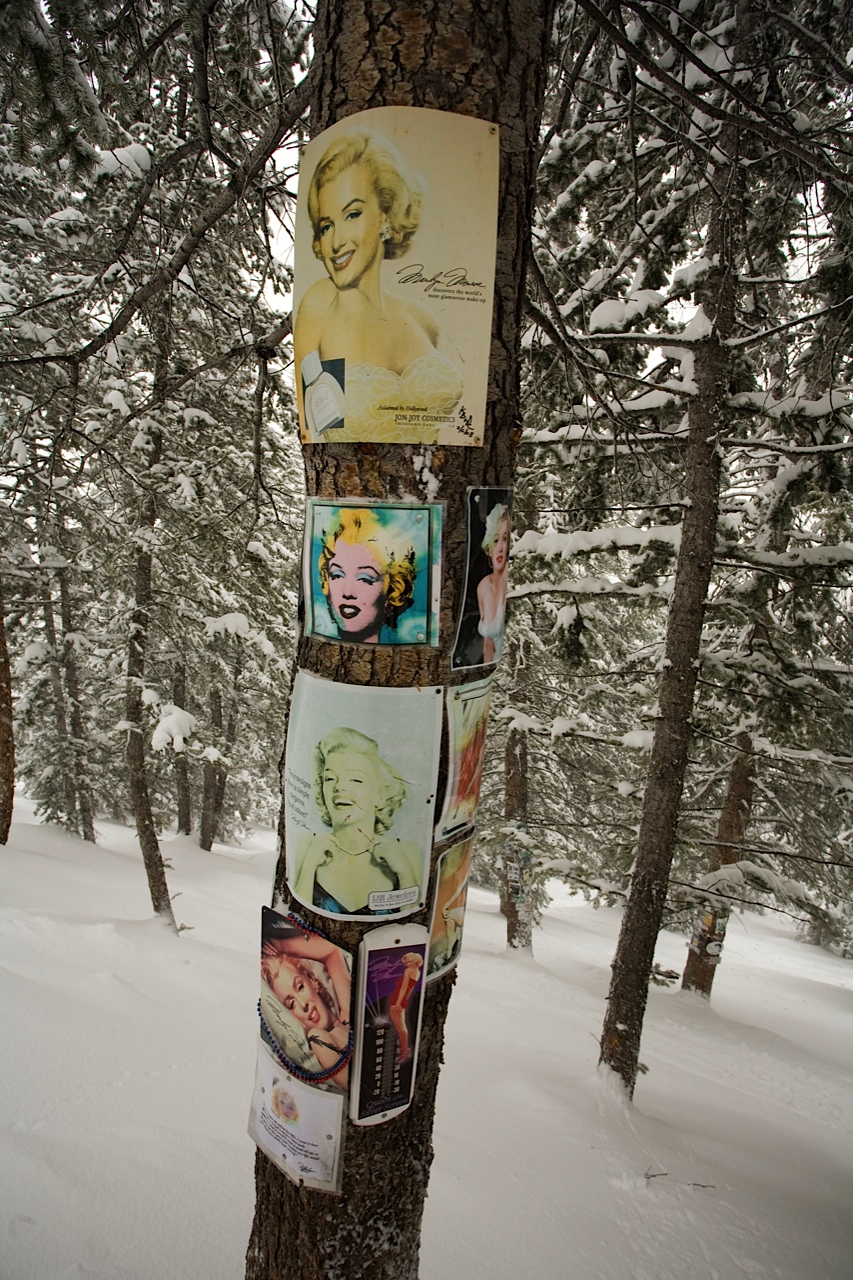 Must do: The Oasis – the world's only ski-in, ski-out Champagne Bar pops up on weekends offering Verve Clicquot. The location is given each day on Twitter. And do the snowshoe tour through ACES – Aspen Center for Environmental Studies. Hard work for well worth it for its idyllic, tranquil, knock-em-dead views. Dine at: The Sundeck at the top of the Gondola. Best moment: That first run in the morning with First Tracks. It was a pinch-me-I'm-dreaming moment.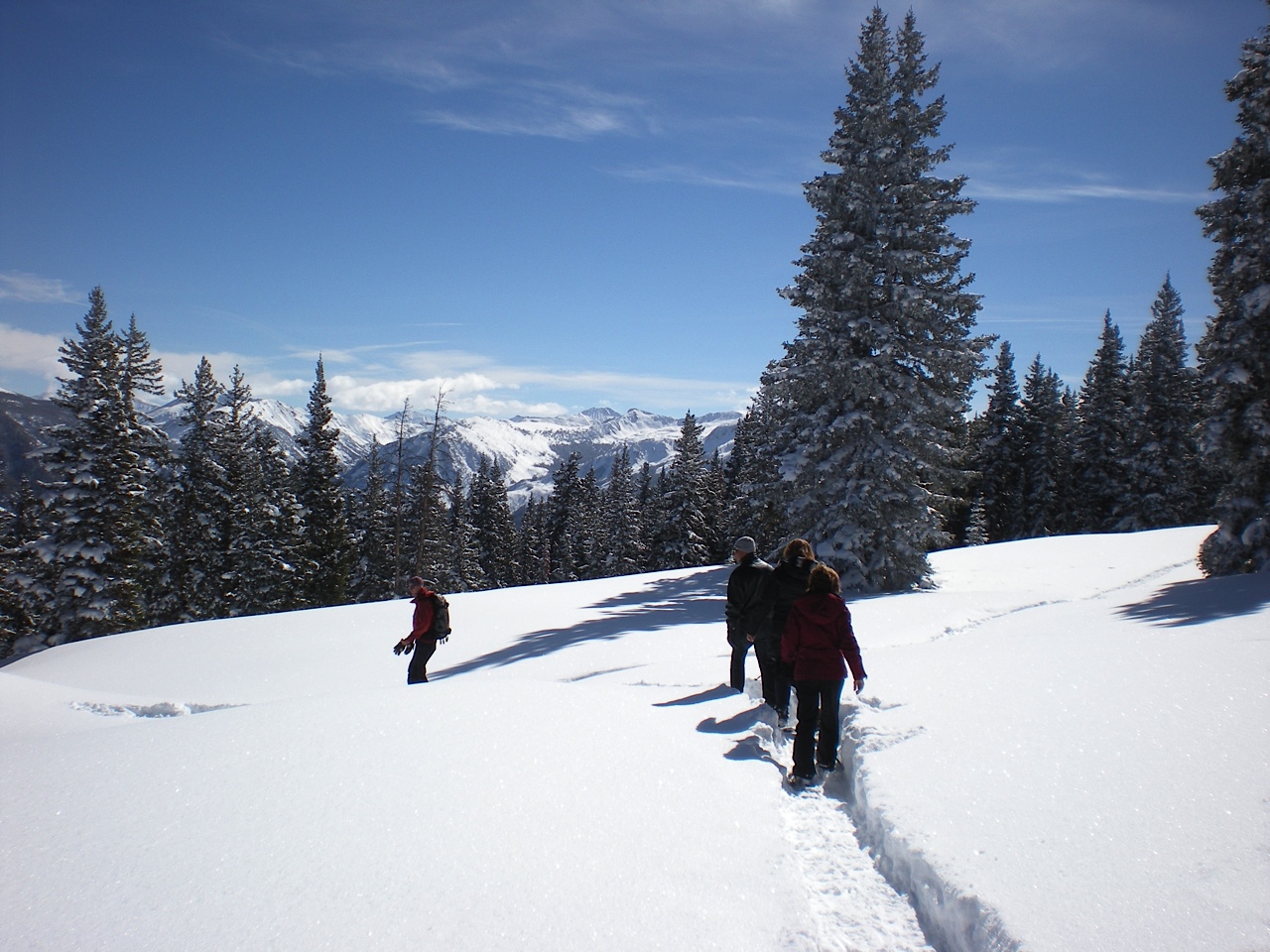 Aspen Highlands – High sums it up, soaring to 3,550 metres at the top of Loge Peak or if you like hiking up to ski down, the Highland Bowl tops out at 3,777 metres. Hiking is not on my radar – too much like hard work so we stick to the still-challenging runs around Cloud Nine and Loges Peak and Exhibition. We avoid all the hard stuff off Deep Temerity but watch in awe with a touch of jealous as kids up to our hips fly down the black runs there. Oh well. We get our own back by heading into Cloud Nine Alpine Bistro for lunch – booked well in advance by someone in the know. We think it will be the usual eat-quick-and-leave foray, but no. This is the most unusual ski-resort lunch ever. We cook our own raclette at the table, complemented by fine wines, then enjoy a phenomenal lunch. The small hut is packed with joi de vivre, and before long the music is turned up and diners are dancing on the tables, singing at the top of their voices and having an altogether fabulous time. It felt like Vegas at midnight. Before it could get too messy, we were all farewelled with great bonhomie, and escorted down the mountain by patrollers. People come from everywhere for this experience so make sure you book early when you go. Must do: The Cloud Nine lunch. Dine at: You know where. Best moment: Making it down the bottom after those wines at lunch.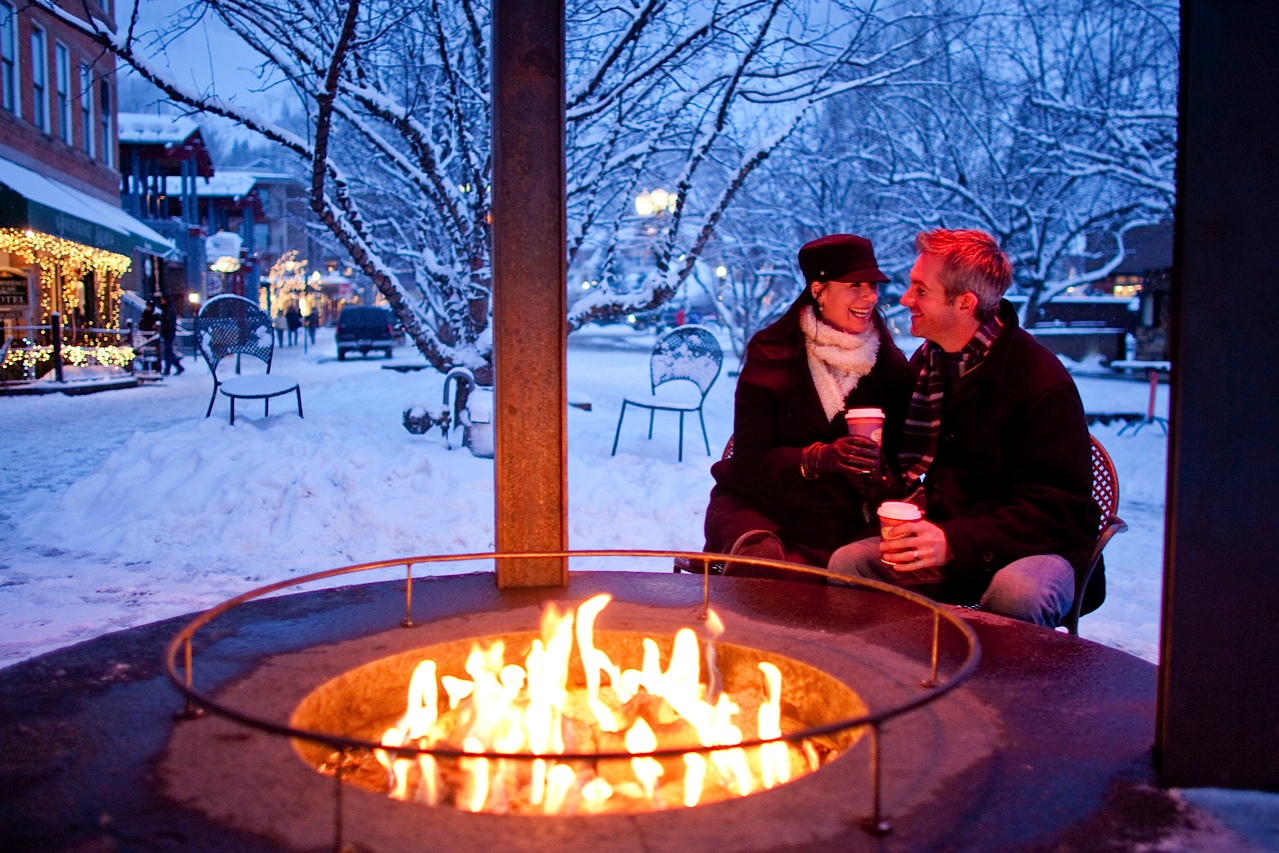 Snowmass  – Snowmass is a mass of snow. It's bigger than the other three resorts combined. It's 20 minutes out of Aspen and has the most vertical feet in the USA – no toes involved just lots of steep slopes to go down. Snowmass has a raft of ski-in ski-out accommodation from the five-star Viceroy to the Westin and the Wildwood plus condos, condos, condos, and the range of skiing is simply awesome. With 23 lifts and 90 trails, a ski bunny can be kept on the hop for several days, and we certainly did our best to cover it all. We venture all around Elk Camp,  growling down Bear Bottom and howling on Grey Wolf. We go up Alpine Springs and zoom down Naked Lady and Lunkerville – on perfect, oh-so-magical powder. It is the first time that I ski with my feet and skis buried in fluffy stuff and I squeal like a girl in glee. We explore the runs of Sheer Bliss, which lives up to its name, and love the open slopes of the Big Burn and the lovely groomers off the Village Express. Thrillseekers hike up to the Cirque and do gnarly double black runs or worse still, the extreme-ranked Headwall. Not for this little black duck.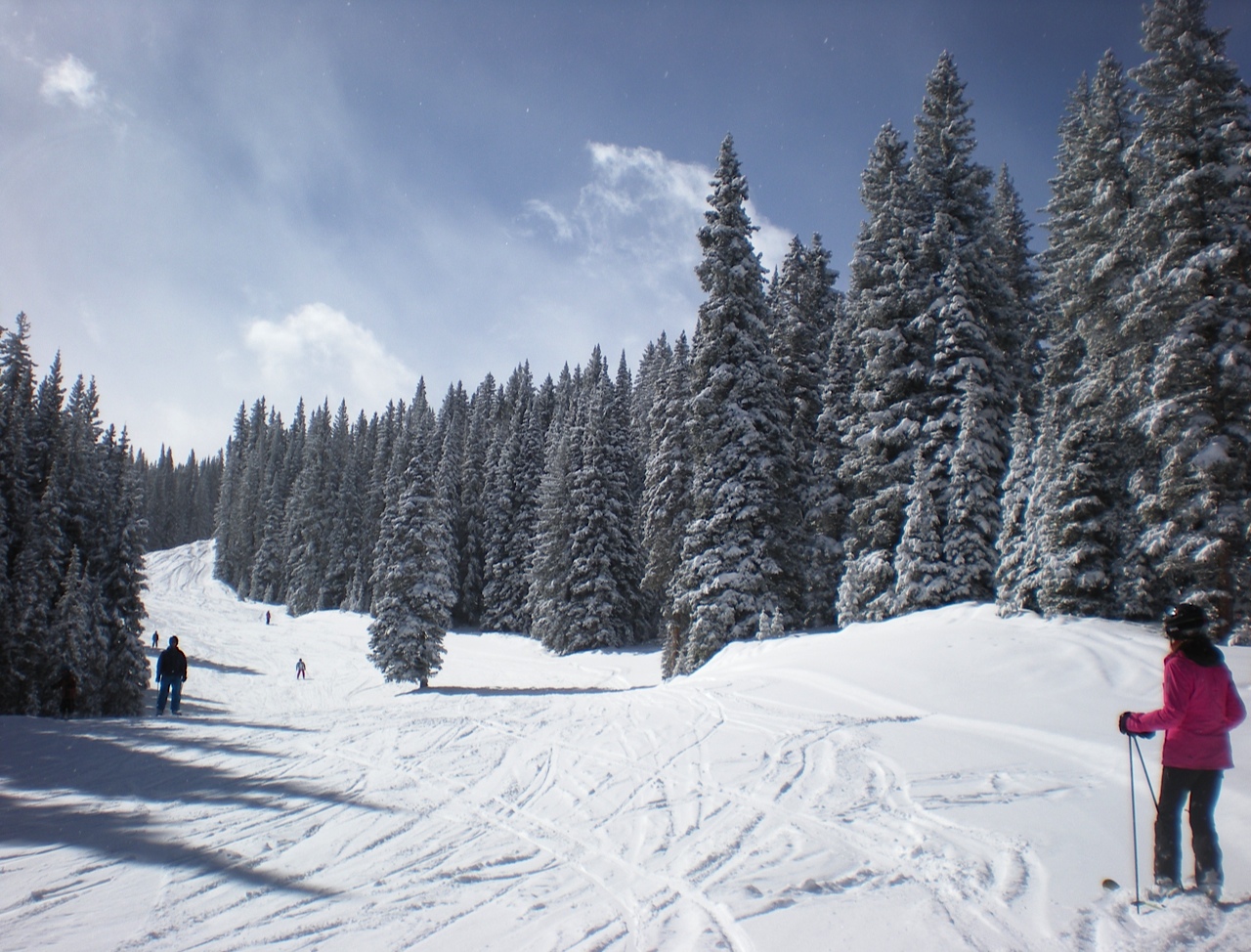 Must do: If you have kids, utilise the Treehouse Kids Adventure Center for ski and snowboard school, daycare for littlies and the best facilities I have seen. And don't miss the Ullr Nights family fun night at Elk Camp. Tubing, sledding, marshmallow toasting, sliding, snow biking, snowshoeing and generally having a blast after dark.
Dine at: Sam's Smokehouse for lunch and for dinner, spruce up into your killer heels and designer frock for Eight K at the Viceroy.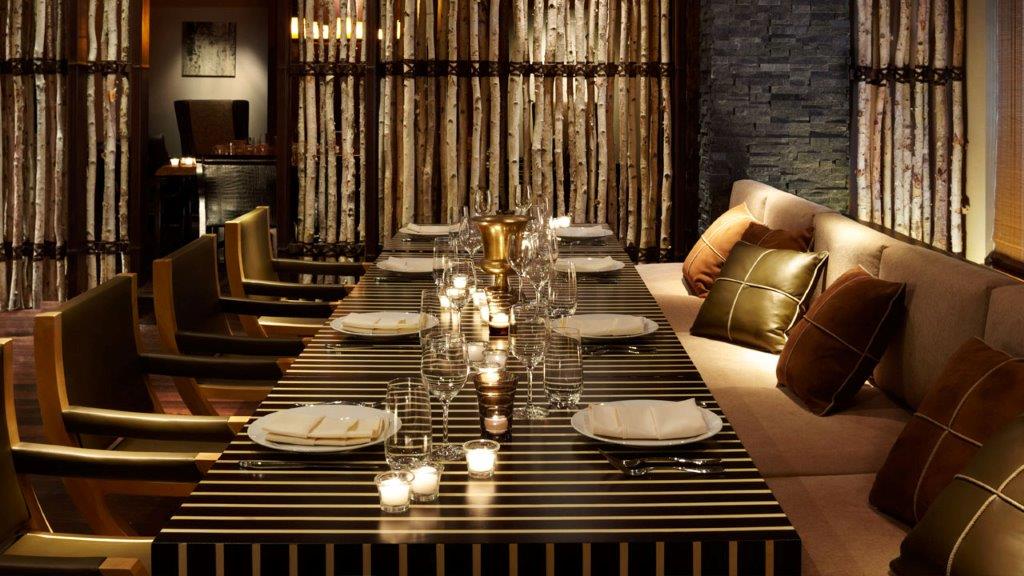 Best moment: The massage at The Westin Snowmass – reward for all those amazing runs.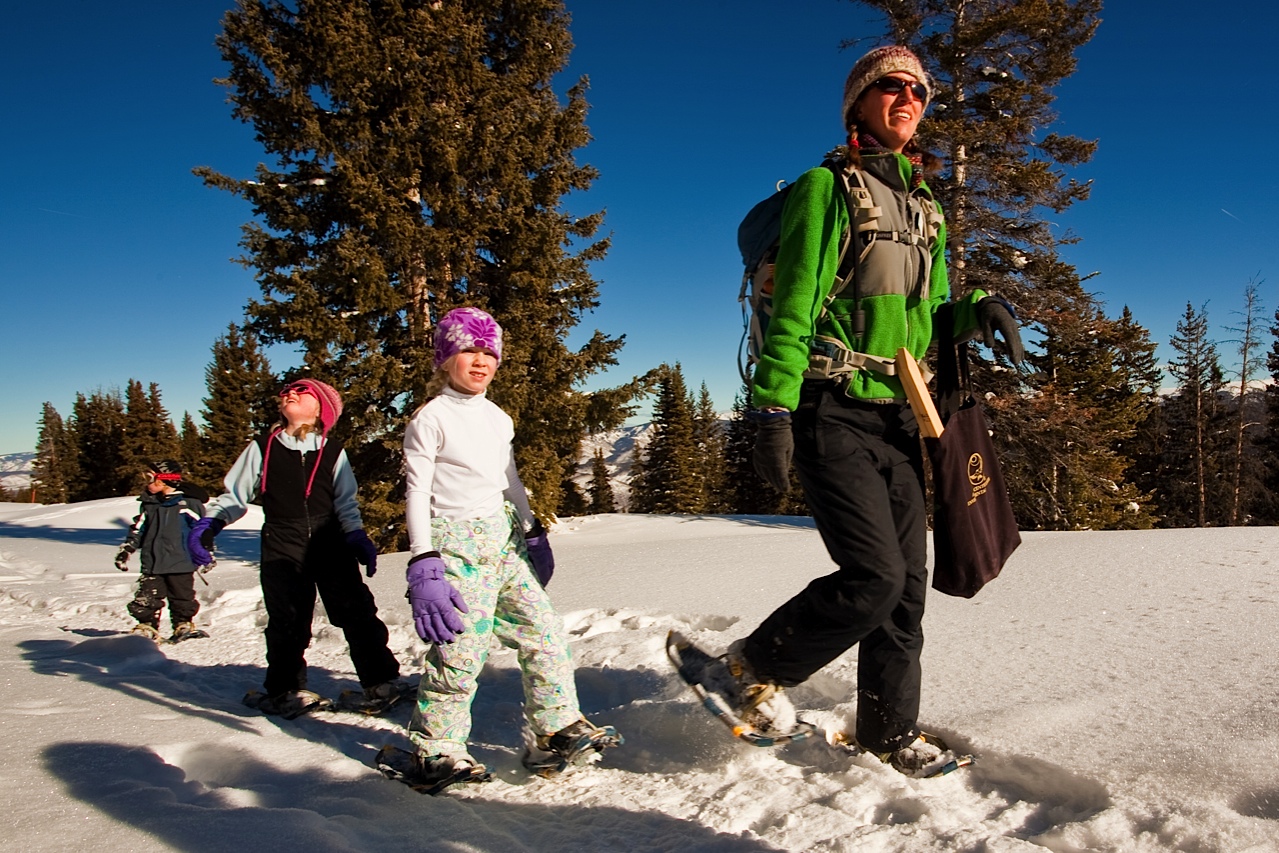 Shopping – Aspen has a lot of places to help you burn plastic. Dennis Basso has racks full of furs that someone must buy, judging by the amount of people wearing them. There are multiple places for ski gear – from the high-end  Gorsuch, Performance Ski and Moncler, to the more value-for-money Ute Mountaineer and Pomeroy Sports Ski.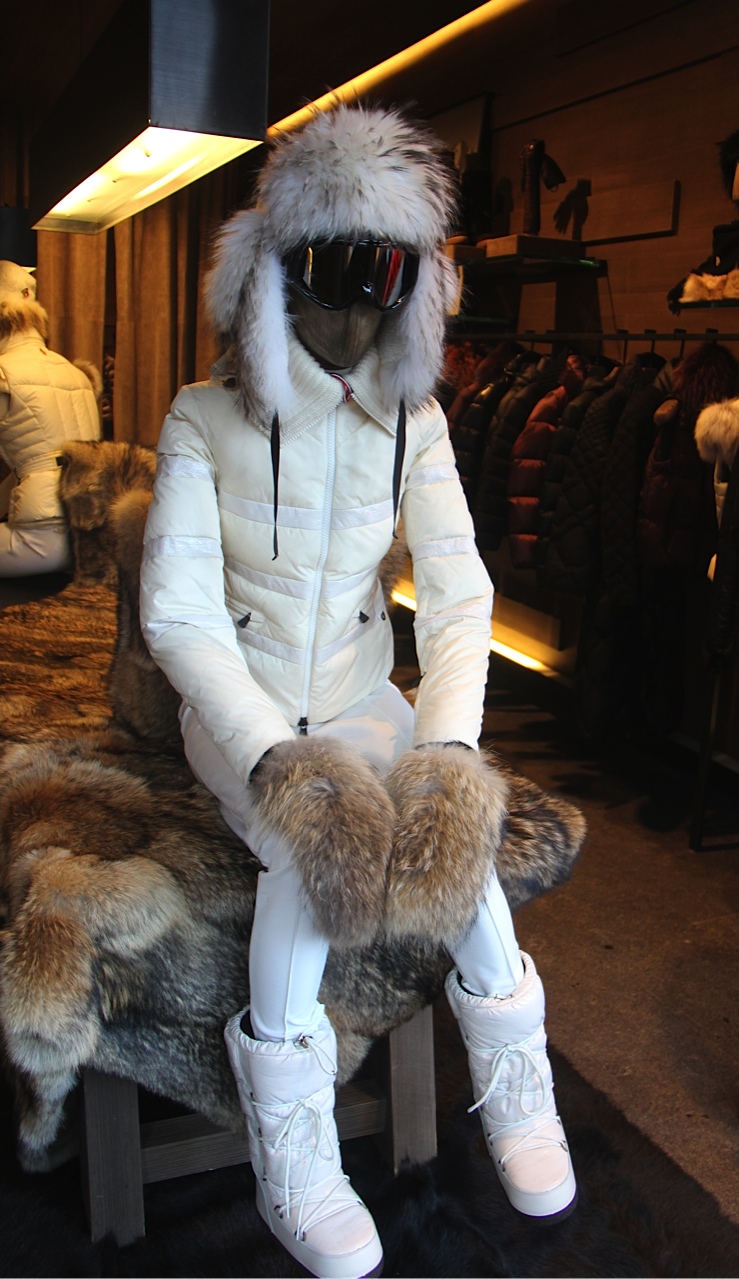 If you have a dog or cat you like to fit out, don't miss CB Paws which had designer gear and amazing bowls, collars and gizmos for dogs and cats. At the Aspen Emporium and Flying Circus you'll find all sorts of interesting knick knacks as well as a machine that sells flavoured oxygen and at Kemo Sabe, get yourself some cowboy boots to make your friends jealous. You can even have it branded with your initials.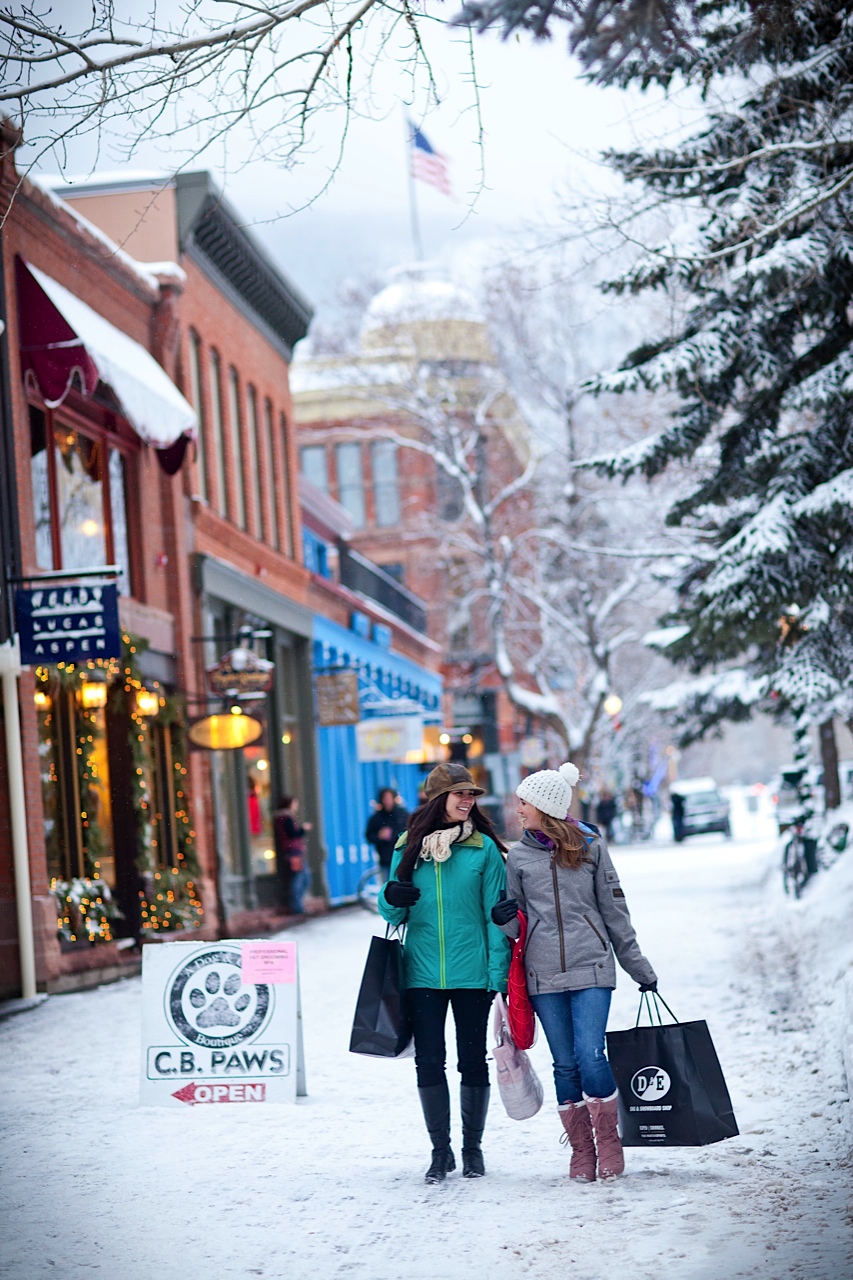 Apres ski – is an art form in Aspen. Make it your aim to go to a different place every afternoon as soon as you get off the slopes. Have an Aspen Crud at the J Bar in the historic and beautiful Hotel Jerome, settle in for a drink and appetisers at 39 Degrees at the Sky Hotel, lounge around the fire or indoors at the Living Room at The Little Nell or at the Ajax Tavern which really goes off every single evening. In Snowmass, settle in at the Ranger Station which offers boutique local beers and delicious appetisers.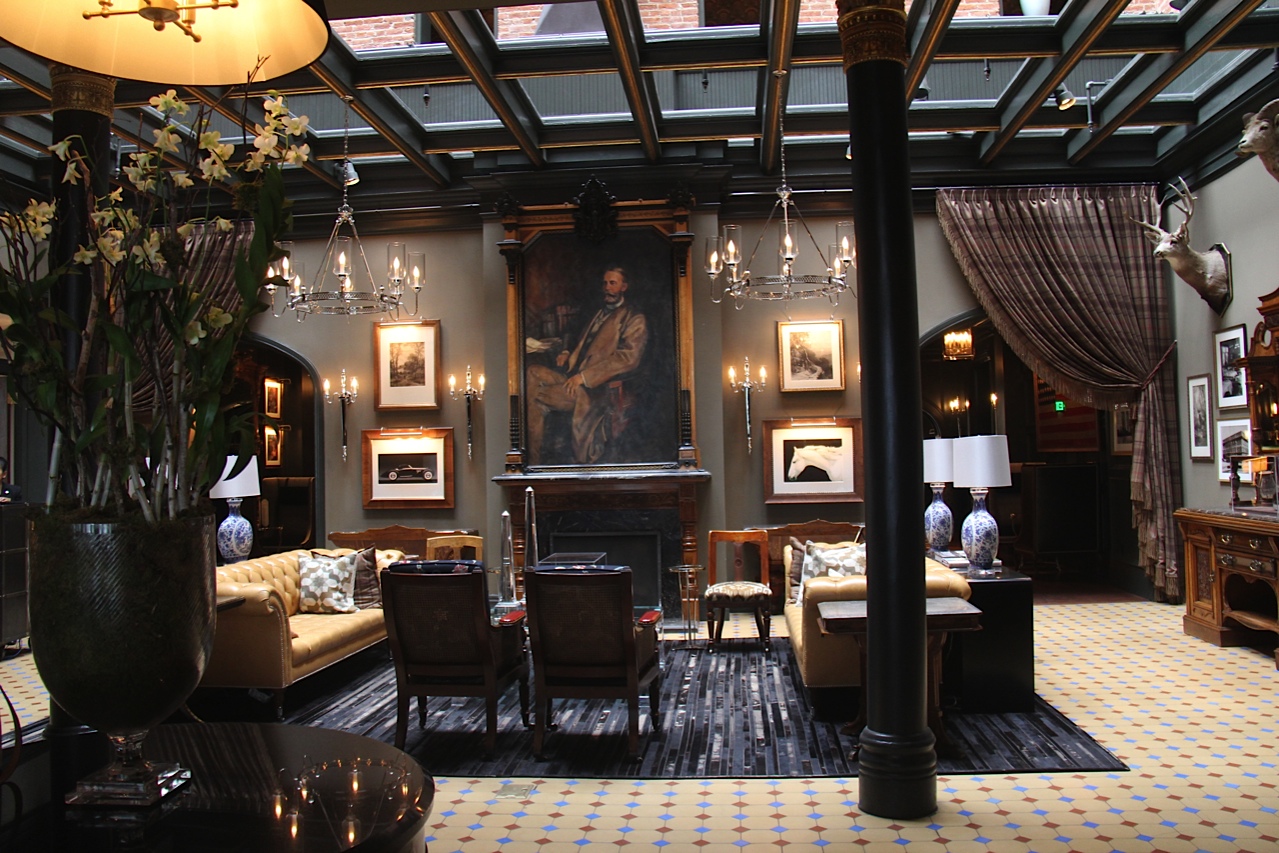 Dining out – In Aspen you can live it up at Nobu, Matsuhisa (try the shochu which has 40 percent less calories than vodka), L'Hostaria and Element 47 – where you might run into a local celebrity. We dined with Martina Navratilova at Matsuhisa – well, maybe not with but we were there at the same time, which counts right?
Aspen regulars – Do stop by the famous popcorn cart, have Australian-style coffee at Victoria's, see a band at Belly Up or if you don't like it loud and party central, try the Jas Café jazz club at The Little Nell. To really see how Aspen locals entertain themselves, get a membership to the Caribou Club. Very trendy and fabulous for people watching.
Tips – Don't ski the first day so you can acclimatise to the altitude. Drink plenty of water. If your room doesn't have a humidifier, ask for one and use it.
Information:
Getting there: We flew direct from LAX to Aspen with an easy connection to our Sydney flight. Others choose to fly to Denver and drive down, but for us it was all about the skiing, and flying direct meant more time on the slopes.
Aspen Snowmass: www.aspensnowmass.com; www.coloradoski.com