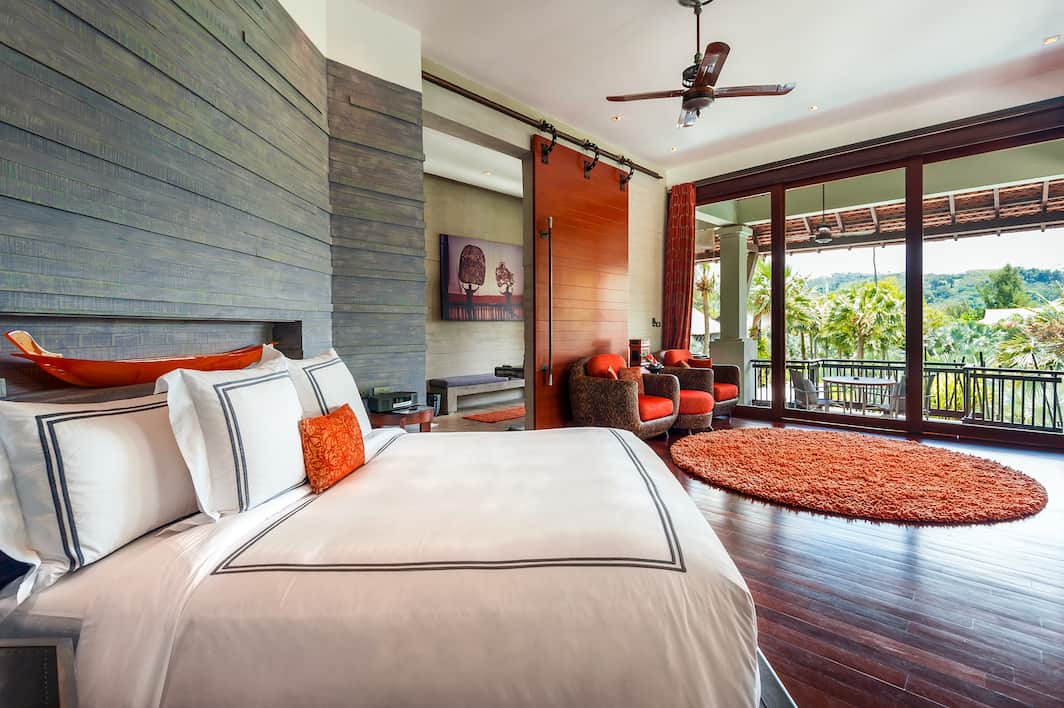 Phuket is a wonderful resort island that attracts over 5 million tourists a year. No surprise that there are hotels and resort in Phuket for every taste and budget.
The Slate is an excellent offering for the low end of the luxury market. It is still a five star resort but the rooms here start from as little as $200.00 per night.
Beachfront location, distinctive design, close proximity to the airport, spacious territory and family facilities make The Slate a good choice for budget conscious luxury travellers to Phuket.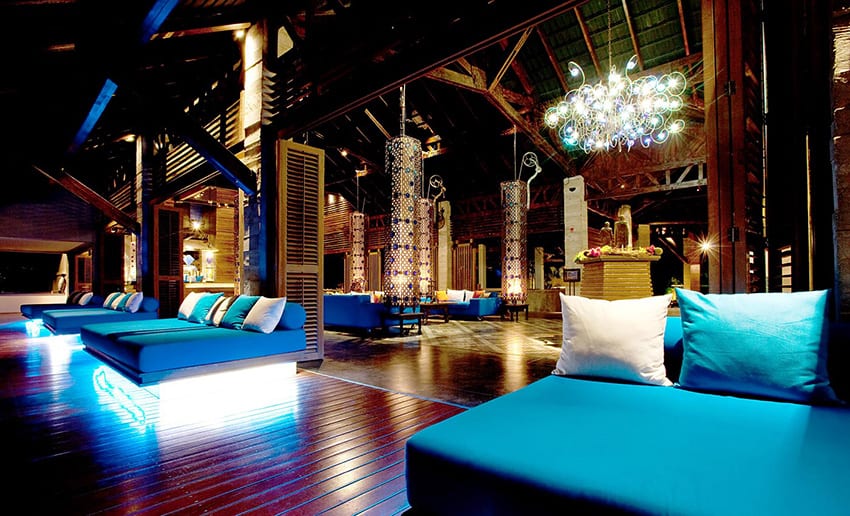 Accommodation
Spacious rooms start from 55 square meters and are designed in a rustic yet modern style with dark wooden floors and rich colour scheme featuring scarlet and chocolate brown.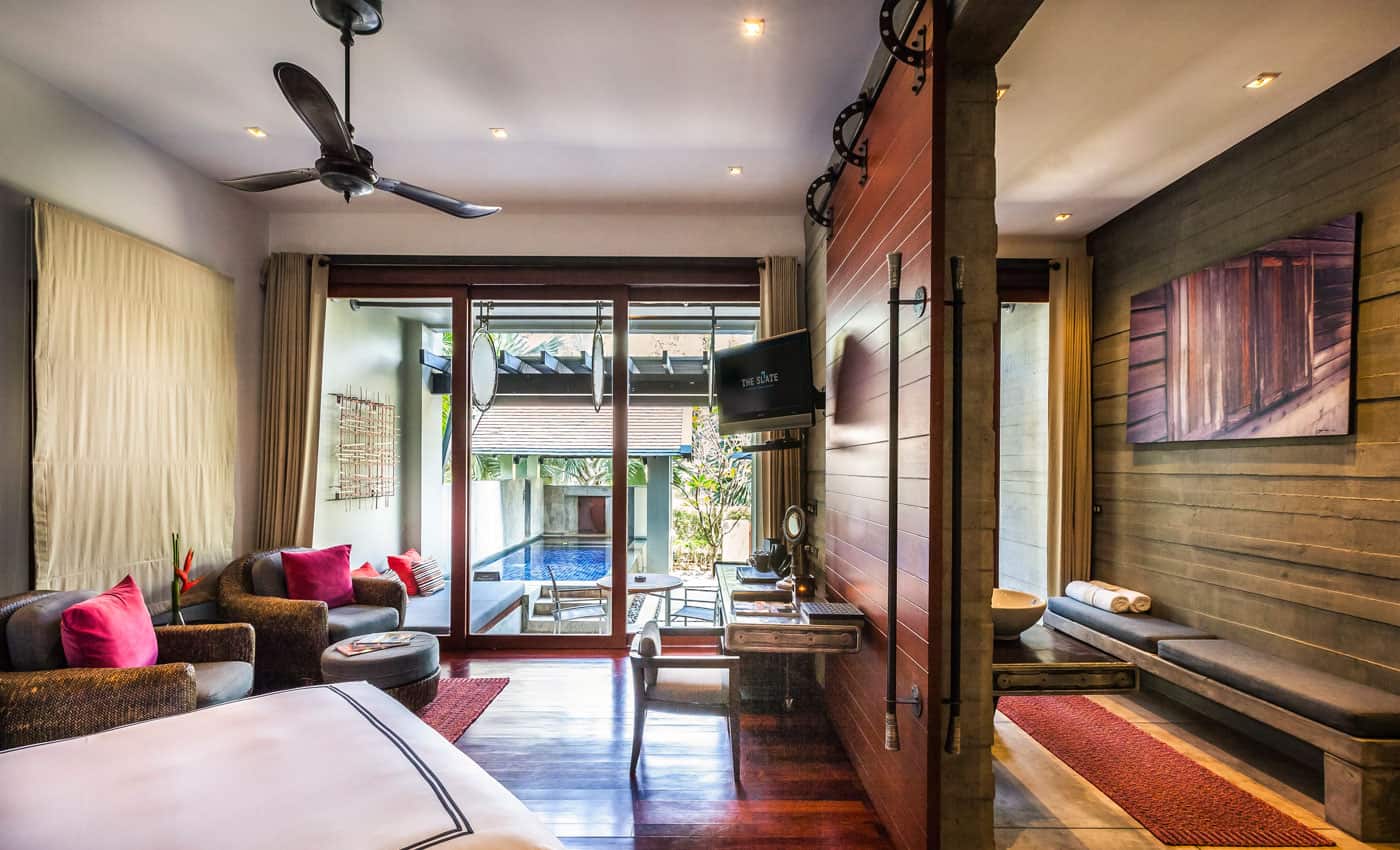 The suites are open plan and many of them feature a sitting area and an outdoor daybed on the balcony or terrace. Ground floor suites also come with a small private garden with a plunge pool and an outdoor bath. They are great for romantic couples looking for complete privacy.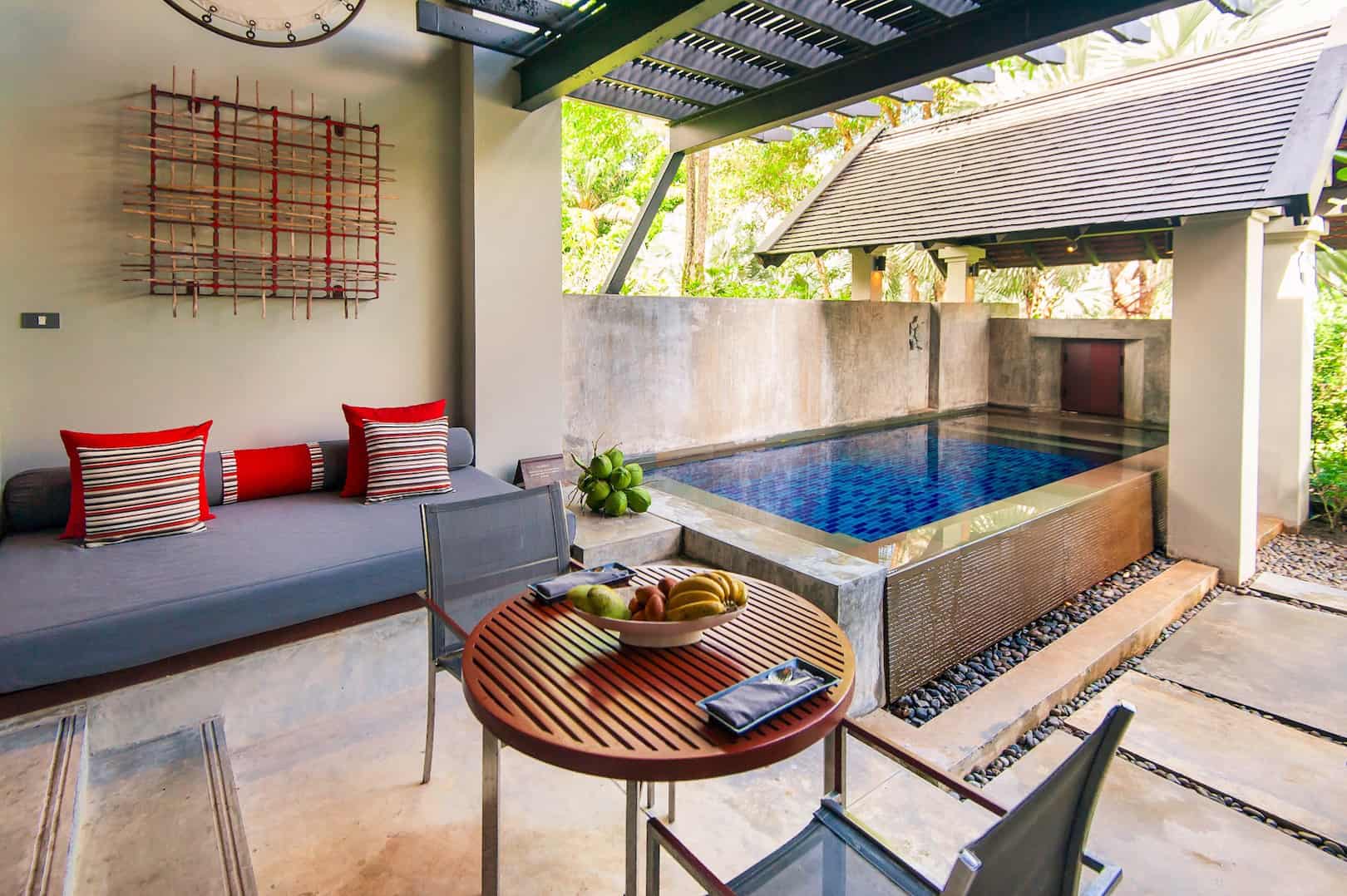 If you chose The Slate for your family holiday, stand alone pool villas would be our recommendation. There are only 4 villas at the resort and they come with gorgeous free form pools, one- or two bedrooms and oodles of space. The smallest villa is 650 square meters, so you will have ample space to relax and enjoy yourselves without venturing out of your exclusive sanctuary.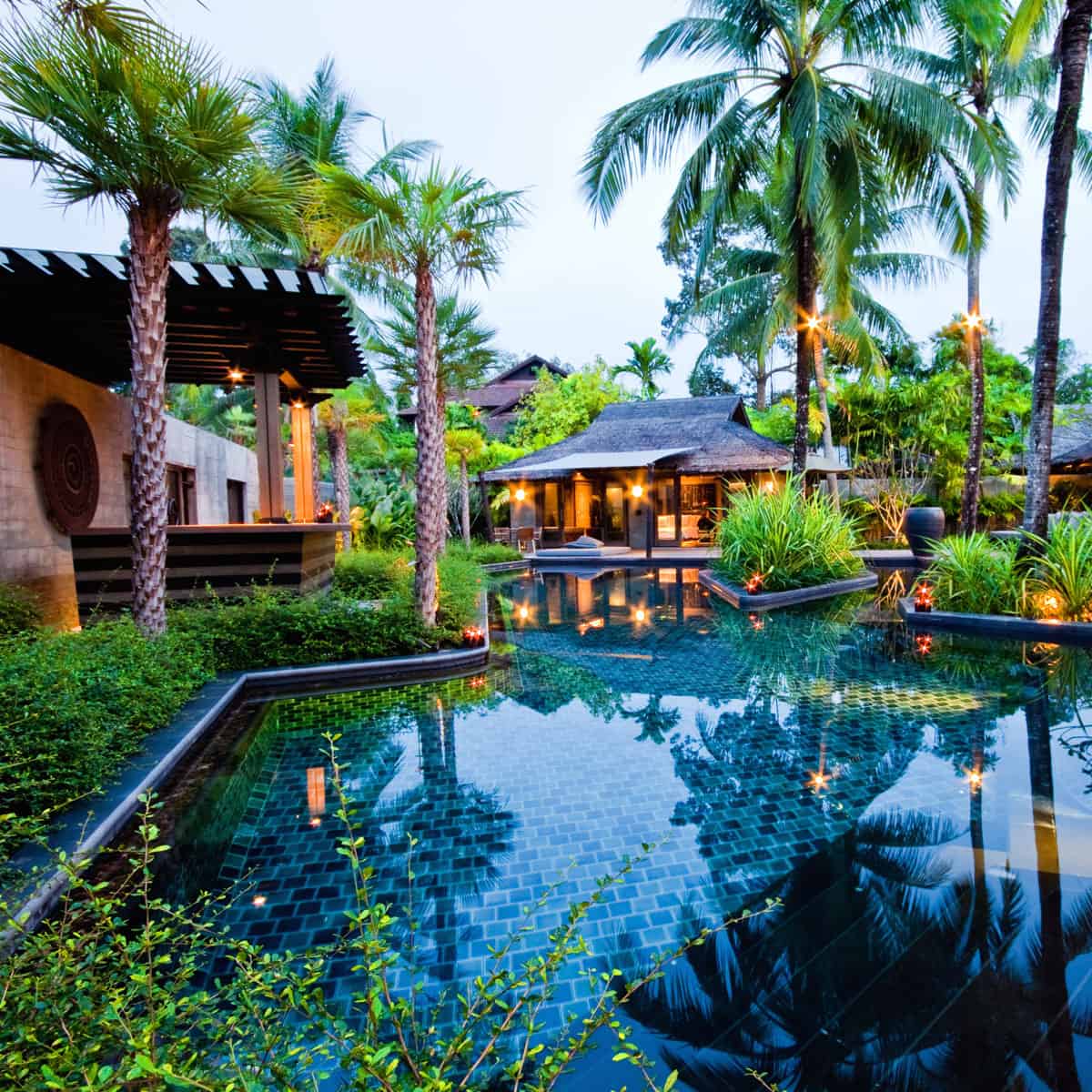 Dining
The Slate is a busy resort and buffet breakfasts could get crowded. Buffet offers ample selection of fruit, pastries, eggs and hot Thai dishes with guests favourite – Mango station. Choose your juicy local mangos and have them delivered nicely prepared to your table.
For dinner, signature restaurant Black Ginger is superb. It serves traditional Thai cuisine and in a relaxed candlelight atmosphere. The setting in the middle of the lake is magic – you make a grand entrance through a beautifully lit up gallery and catch a water craft to the middle of the lake.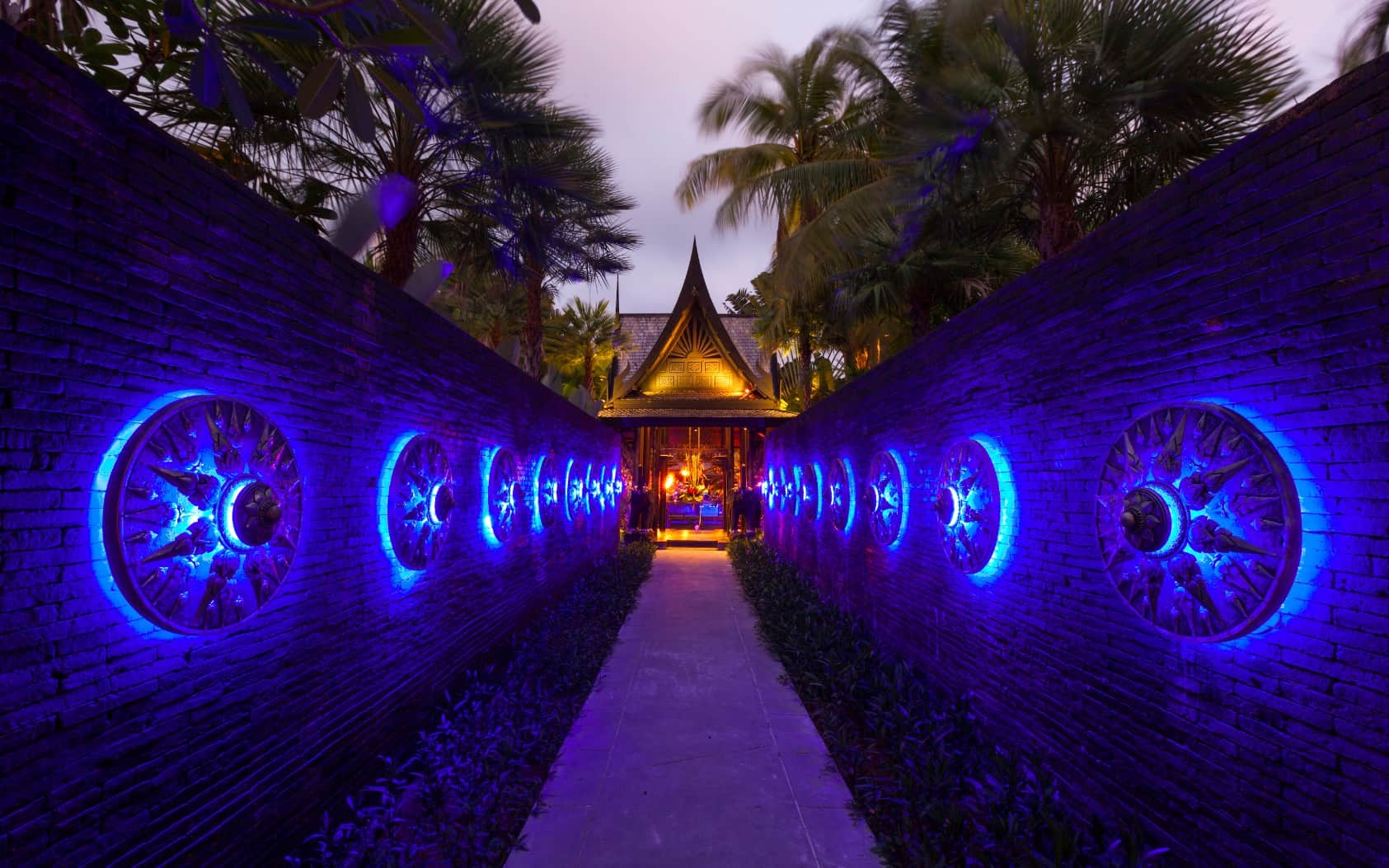 Thai food in Thailand is superb- it is fresh, crispy, flavoursome and often healthy. Choose the whole fish baked in banana leaf, a selection of fresh salads and mango sticky rice for a delicious and healthy meal. The restaurant caters beautifully to couples and families and the tables are well spaced out to allow for privacy.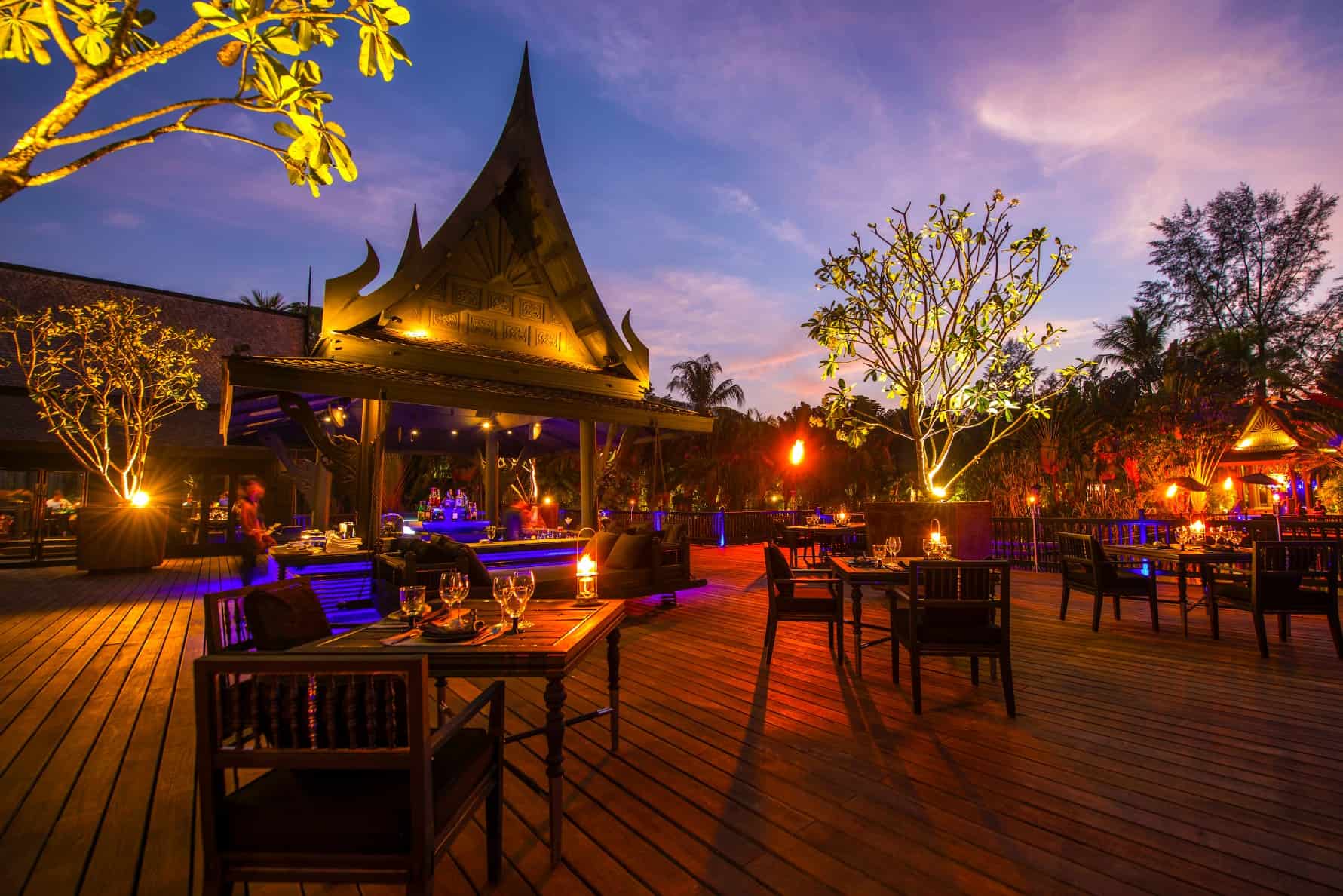 Facilities
My stay at The Slate was very short, only one night, so I didn't get to experience any of the activities but I did get to try the spa. Book a gorgeous Coqoon pavilion for your treatment and enjoy a nurturing treatment suspended high in a tree house.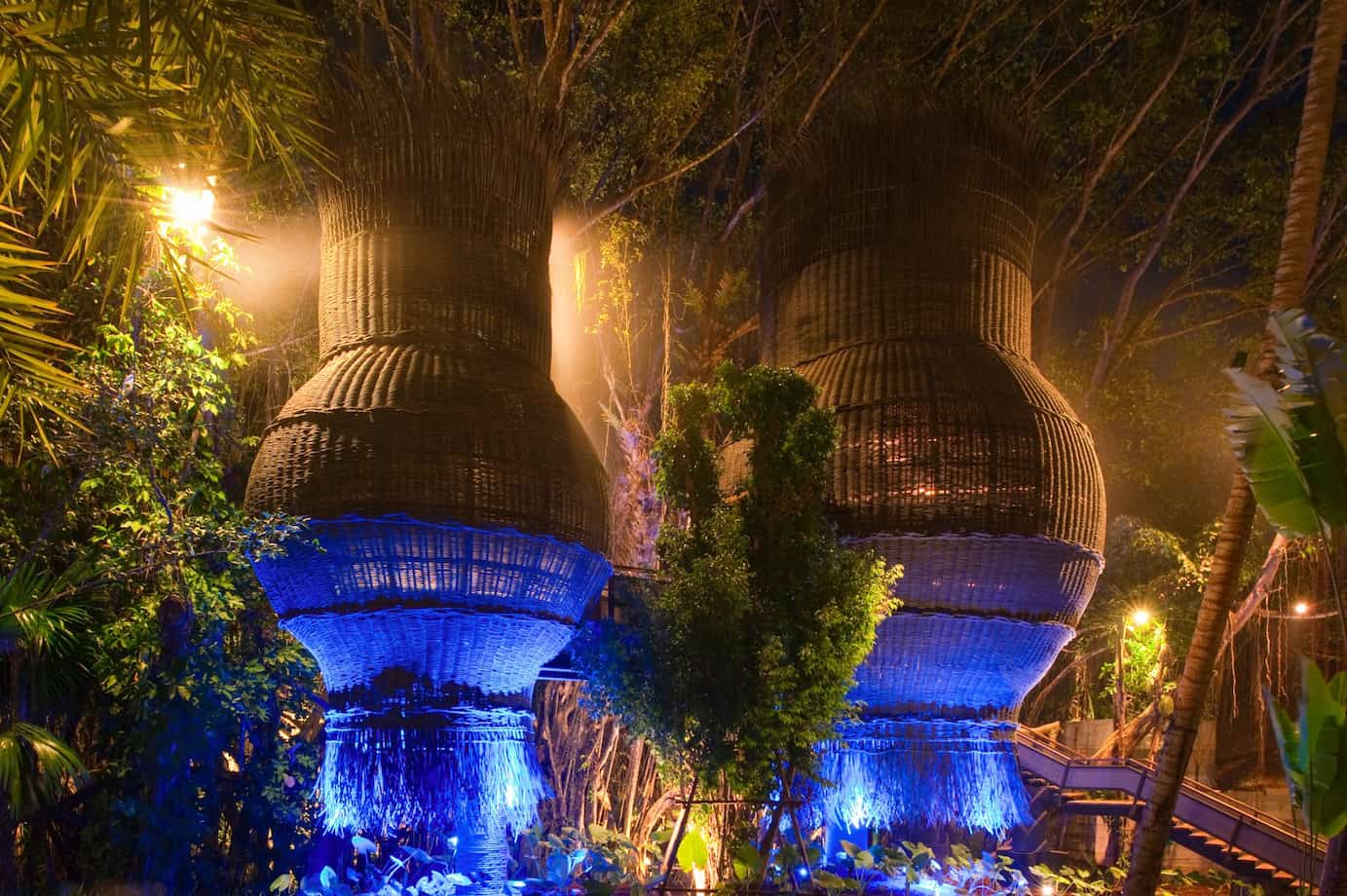 There are also three swimming pools at the resort, a large family pool and two more private adults only pools. One below is ideal for laps, and, another one with a bar great for a relaxing afternoon with a cocktail in hand.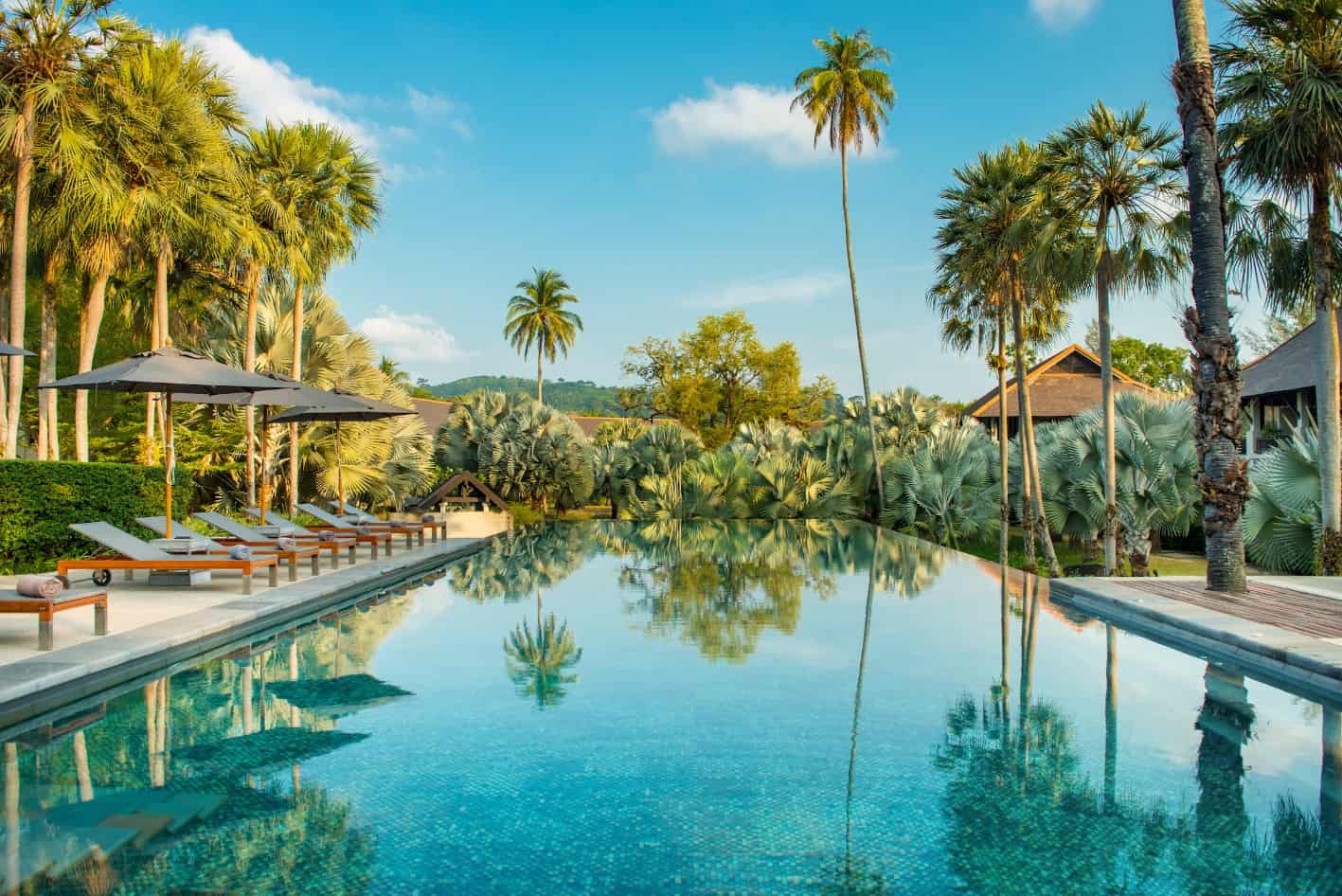 Families are well looked after with a fully equipped kids club. Parents get a chance to relax, while their little ones are enjoying themselves at the kids club.
The Lux Traveller Loves
We love the rustic design that carries a touch of history and relates back to when Phuket was a mining town – it is a nice touch.
Excellent Thai restaurant in a gorgeous setting.
Trendy oversized bathrooms with outdoor bath tubs in most suites.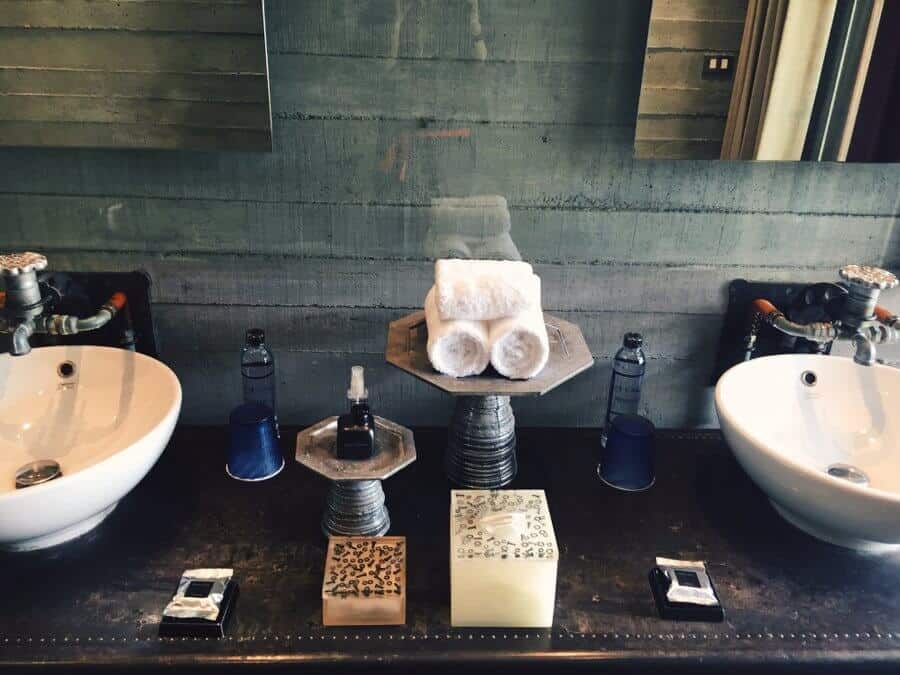 Splitting Hairs
Most people come to Phuket for the beach and Nai Yang beach at the front of the resort isn't the nicest beach in the area. Swimmable, but very shallow and not as clean as some of the other beaches on the island. You might prefer the pool or choose to take a day trip to the other parts of Phuket if you really love the beach.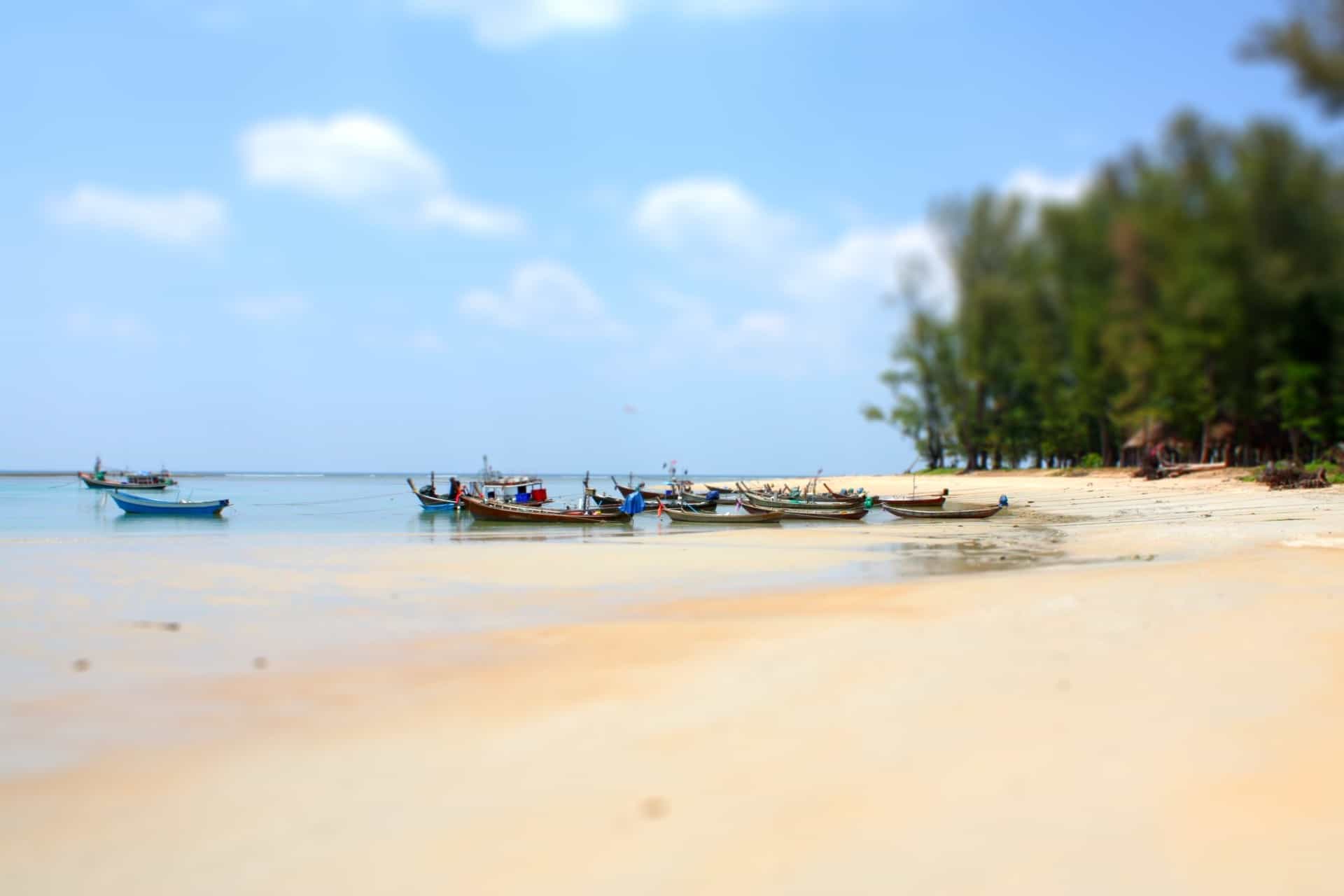 All In All
Very convenient and well priced resort. Excellent for conferences, quick weekend getaways or family vacations for the price conscious luxury travellers.