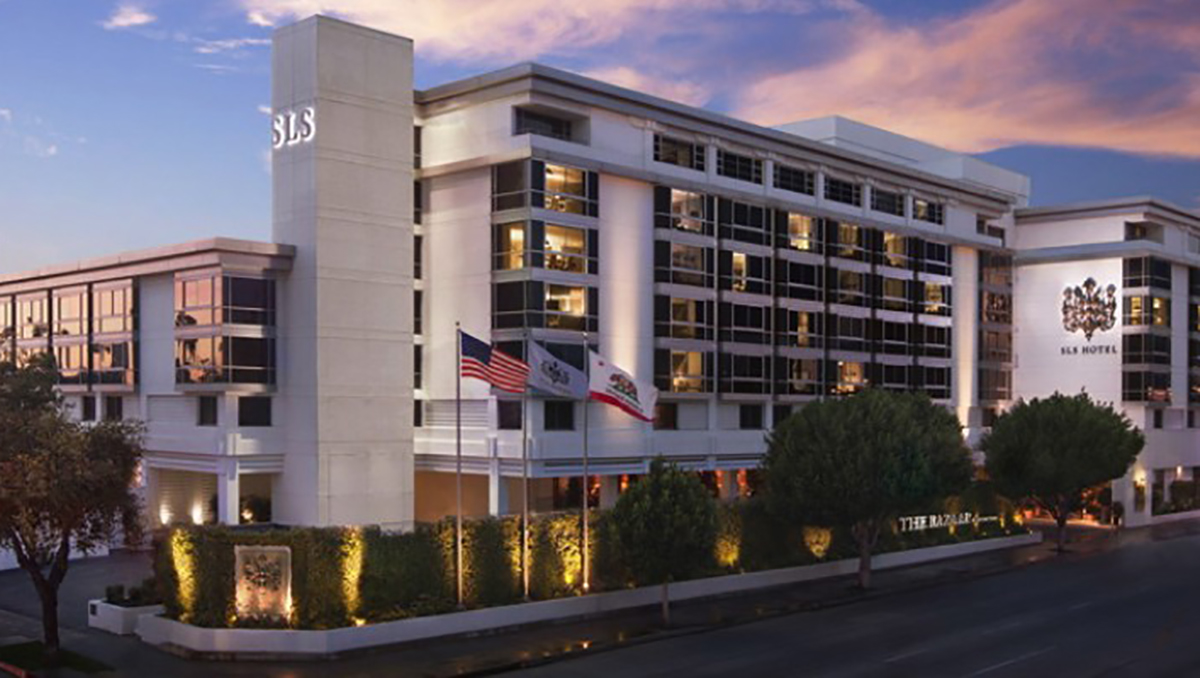 the lux score
64
the lux score explained
Service 5
Rooms 6
Food & Beverage 7
Ambience 7
Attention to Detail 6
Generosity & Value 6
Wow / Hip Factor 7
Facilities 7
Location 6
Fit to Promise 7
SLS Hotel is located in one of the most exciting areas of the city – Beverly Hills.
297 guest rooms and suites designed by Philippe Starck for Cassina, include 7 lifestyle suites with personal gym equipment and two hypoallergenic Pure Rooms.
It is slick and fancy, very modern and somewhat cool. Not everyone's cup of tea.
SLS Beverly Hills has a lot going for it and tries hard to be the top hotel in the area, however it has left me somewhat disappointed.
First impressions – This hotel is on a highway type road (Ciniega Blvd) with nothing but one shopping centre in the walking vicinity.
I like when you can walk out of the hotel and stroll to the nice cafes, shops or bars – well, you won't find that here.
Definitely not my first choice for the location. If you are like me and want to be in the middle of action – go for the Beverly Wilshire, hotel made famous by Richard Gere and julia Roberts in the 'Pretty Woman' movie.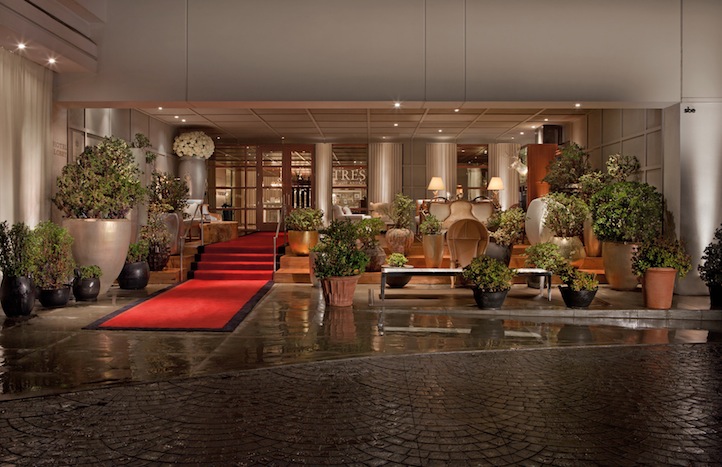 At reception – As Platinum Starwood guests we have requested a suite at check in. We were promptly refused one ('none available') at exact same moment as different reception staff was trying to upsell same suite to a gentleman standing next to me. They should be at least a little smarter with how they refuse their  respected guests.
As it turned out, the man next to me refused to pay the upgrade fee so I have demanded to speak to the manager to be allocated that same suite. After a lot of discomfort on their end, arming and arring they said that they will get it ready for us in 3 hrs.
Don't you hate these negotiations…
Rooms and suites: All rooms are very modern and plush with designer & tech touches and a luxury feel to them.
However standard rooms are small and look over the above mentioned busy road. None of the rooms have view but some are better than others.
Studio suite – feels just like a bigger size normal room, nothing 'suite' about it.
Signature suite was fabulous for 2 people without the children. Lovely furnishings, nice bathroom (but with only one sink and no bath which was quite suprising). If you are a family this suite could accommodate only one very young child comfortably. The suite is luxurious but by no means huge.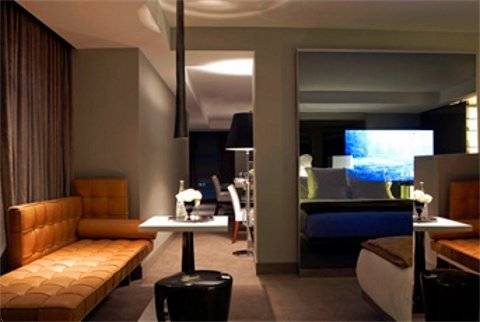 Concierge – Knowledgeable and polite.
Breakfast – Hotel breakfast didn't look very exciting to us at first so we have asked for tips on local cafes. What a disappointment LA breakfast cafes. We found them all beyond basic, most sitting on a 4 lane road with pollution and traffic whizzing by. So after driving around for 30 min we have returned to the hotel breakfast and it was very enjoyable. I highly recommend it – don't waste time looking for anything else.
Tip – The selection on the buffet is very small but the waiters will bring you almost anything you ask for on request.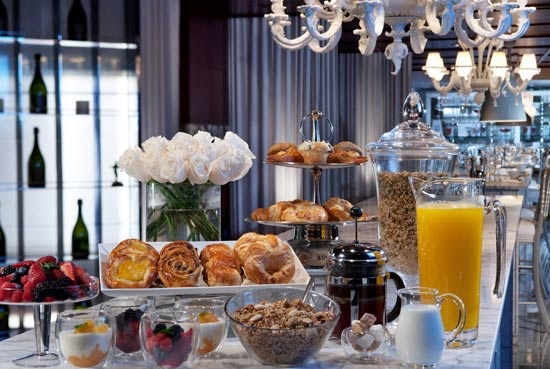 Ciel Spa and Pool– I am a big spa fan and don't miss the opportunity to check out the spas in the fancy hotels. The Spa didn't disappoint.
Of course, it wasn't cheap (nothing is in LA) but I had a very enjoyable treatment. The spa is modern with good equipment and nice service. Recommend it.
The rooftop pool is very pretty. However even though we were in LA in the end of July, beginning of August the weather wasn't hot enough for an outdoor pool experience so we only had a brief look around and didn't get a chance to enjoy the poolside.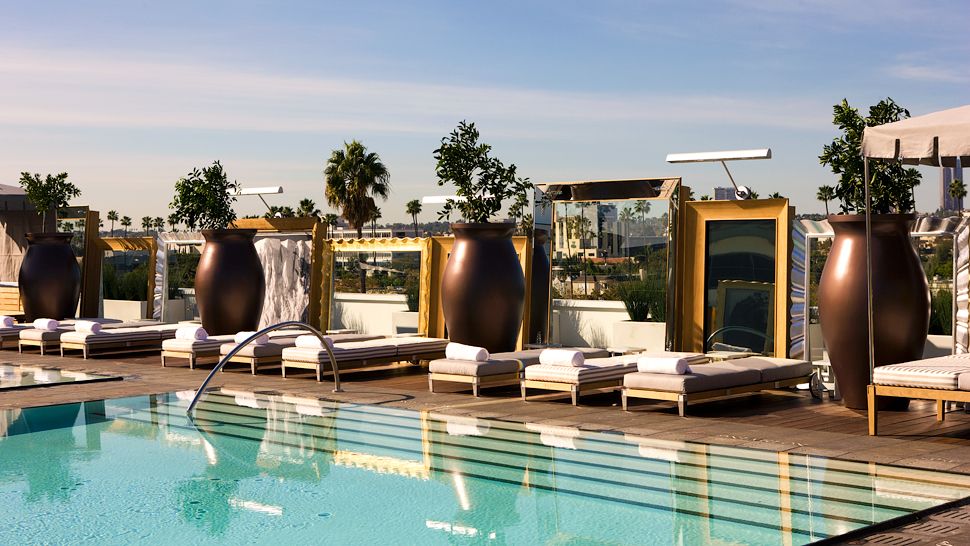 Hotel Atmosphere – Don't leave your designer bags and high heels at home – everyone in this hotel is chic and ready for a day / night out at any time of the day or night. Dress up and enjoy the LA Lifestyle. The little bar downstairs is an excellent place for a pre-dinner drink.
Service and Verdict – Service at reception was terrible. Not very respectful, no acknowledgement of Starwood Platinum status. At times – rude. We had quite a few other hiccups during the stay, so I probably won't be returning to SLS. It's a shame as I love Starwood hotels but I think we'll try the Beverly Wilshire next time.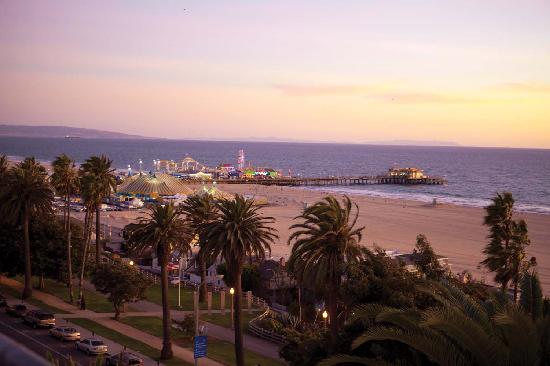 Tip – check out Santa Monica when you come to LA. It has excellent atmosphere, lots of cafes, people, nice beach for a long walk. It is totally out of the way but worth a visit! Lunch at Shutters on The Beach is great for a relaxed casual meal with a view of the water.