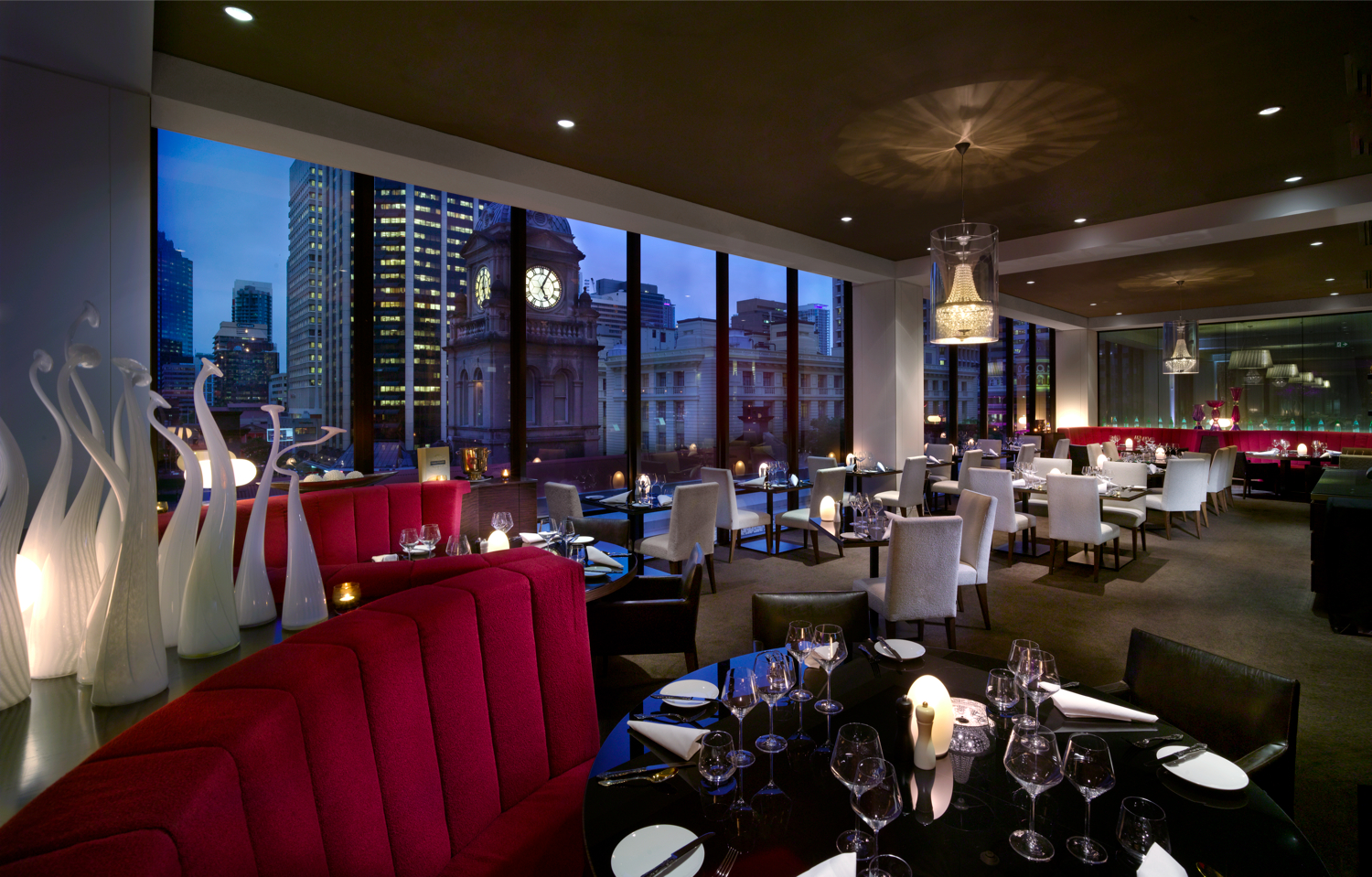 the lux score
85
the lux score explained
Service 10
Rooms 8
Food & Beverage 8
Ambience 9
Attention to Detail 10
Generosity & Value 9
Wow / Hip Factor 7
Facilities 7
Location 8
Fit to Promise 9
What a delightful surprise!  We expected the Sofitel Brisbane Hotel to be just another five-star city hotel, but we found something else entirely!
The Lux Traveller hardly ever gets surprised, so this was such an unexpected joy! From the minute we walked into the lobby of Sofitel Brisbane we were transported into a magic world of Asian hospitality with candles, flowers and modern lobby decor awash  in warm tones. All set amidst an atmosphere of warm hospitality. As I stepped out of the limousine I was greeted by a very attentive porter who looked after my luggage and showed me towards reception. At reception, I was met by three handsomely dressed gentlemen with Sofitel logos on their lapels, who greeted me by name and  introduced themselves. One of them was Marcus, the Hotel's General Manager. It's not everyday that a General Manager  makes an effort to meet guests personally! And the Front Office Manager, Thomas, was kind enough to take us on a hotel tour.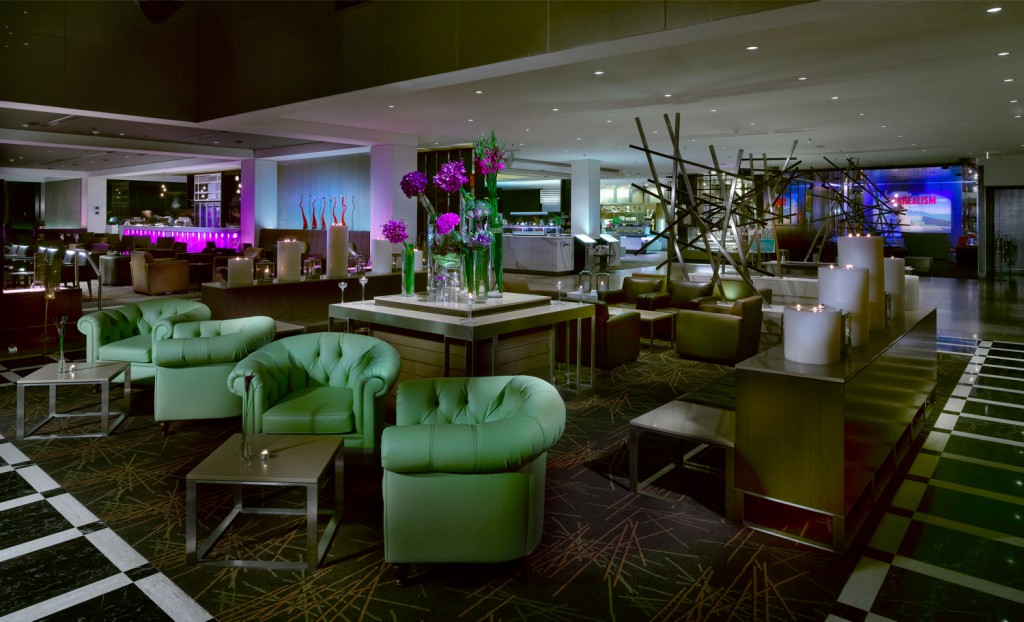 Accommodation
The Sofitel Brisbane Hotel has recently undergone a complete renovation so all of the  rooms and suites feel new, fresh and  luxurious. Even though the Sofitel caters mostly to corporate travellers, the hotel's design is very much warm and homely with a lot of natural stone, plush furniture and warm tones.
I was luckily to be staying in a Prestige Suite, one of the few one-bedroom suites in the hotel.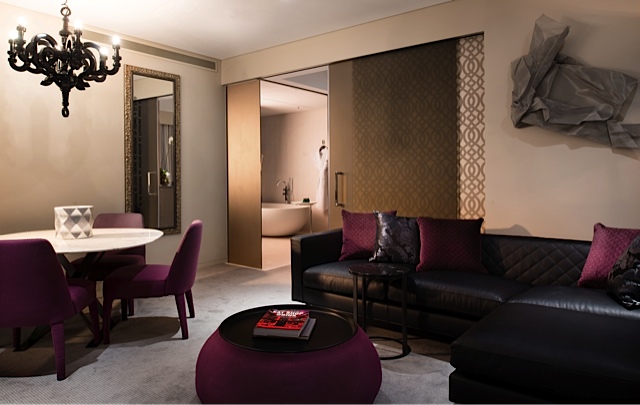 The Prestige Suite represents a beautiful mix of modern comforts with a French Art Deco influence. The black glass chandelier is complemented by modern art, a girly make-up table, an ultra modern stone bath and black leather sofa with velvet cushions.
The bedroom is very cosy and completely quiet and dark at night. The bed is heavenly! I enjoyed one of the best sleeps I can remember!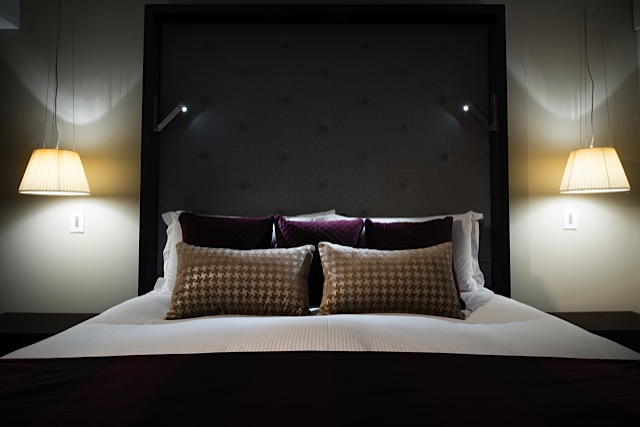 The bathroom is one of my favourites with a huge oval stone bath tub, make up table, double vanities, large rain shower and a separate wardrobe area. Oh, and how can I forget – gorgeous Hermes toiletries!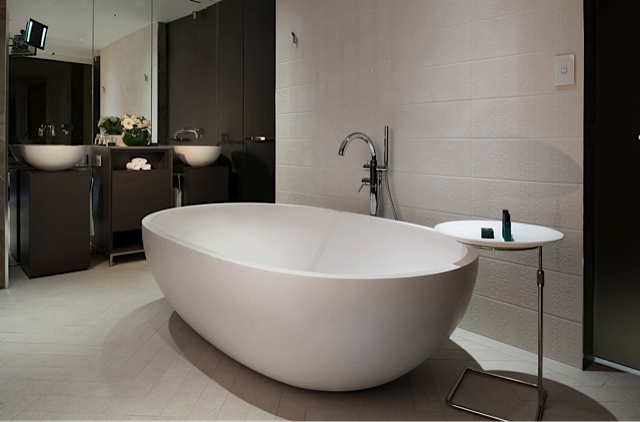 Absolutely perfect! My only regret was that I stayed here for only one night!
The Opera Suite is the hotel's show piece. It is the largest suite and could be converted into a 2 bedroom apartment or a 1 bedroom suite with a gym or an office.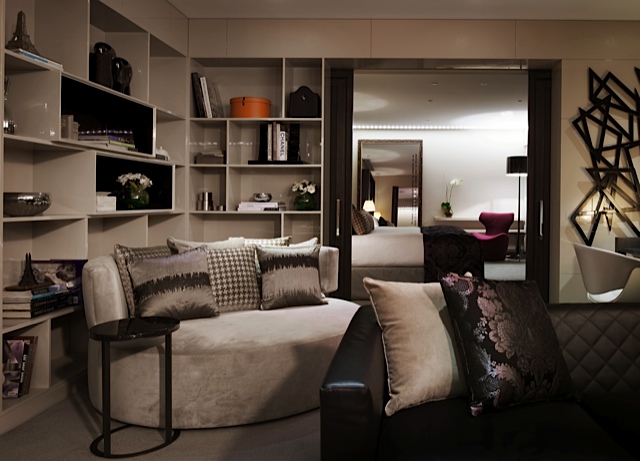 This is exactly what it looked like during my visit. A guest has requested for an adjoining room to be converted to a private office and the hotel has gladly re-arranged the furniture to accommodate the request.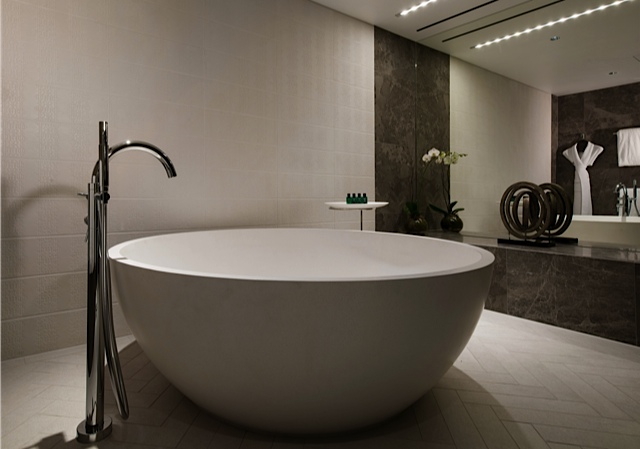 I also had a look at the Club Rooms, standard rooms on the high levels. They are just as warm and inviting as the suites, smaller in size of course, but their lovely views make up for the size. They are ideal for a travelling couple with a budget in mind.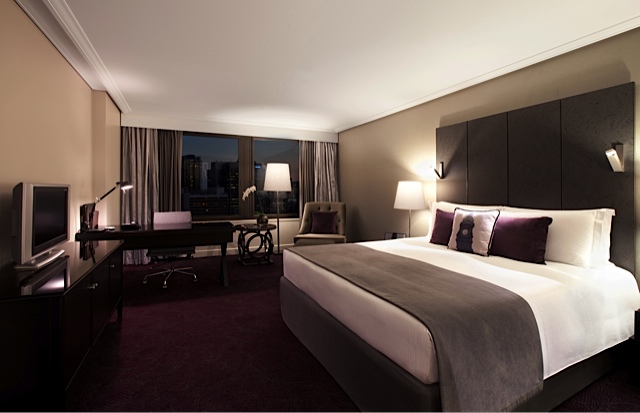 Facilities
The Sofitel Brisbane Hotel has excellent facilities. Dare I  say the best in town!
The gym is new and of a good size with a cardio area and weights section. Having a lovely view from the treadmill helps you run just a touch faster I found!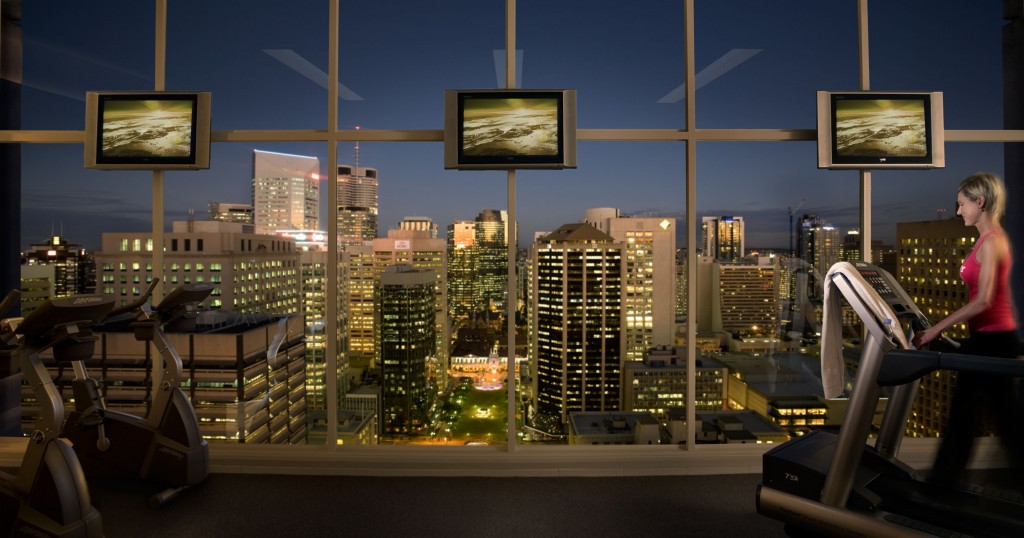 The outdoor pool I imagine would be perfect for warm summer months. Unfortunately I didn't get a chance to enjoy it during my short stay.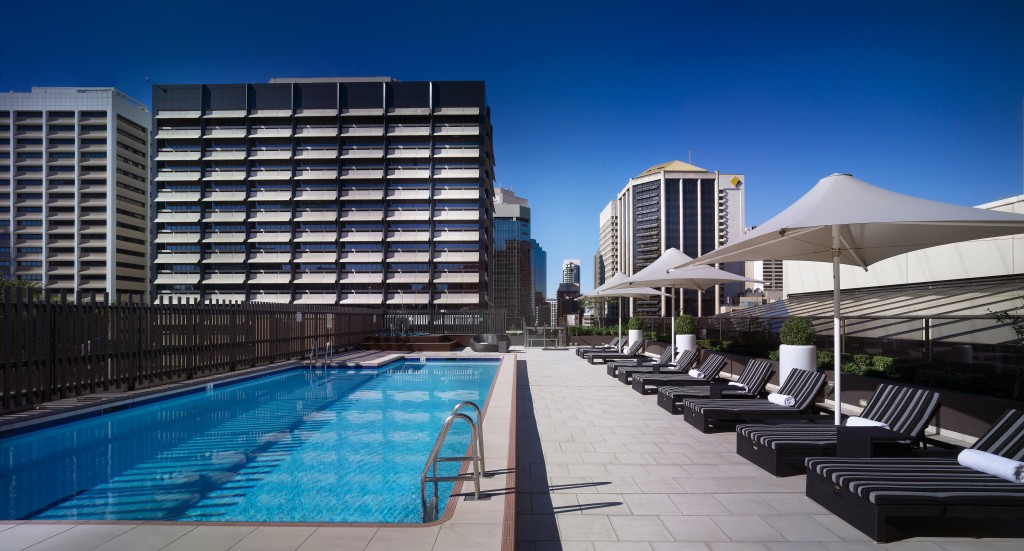 The Spa deserves a special mention! It is absolutely gorgeous and another very pleasant surprise. Stephanie's Spa at Sofitel Brisbane has a one of a kind Hammam room (turkish bath) in Brisbane and the 40 minute ritual offered for individuals and couples is one of the most ethereal and romantic spa experiences. A must try for any spa lover!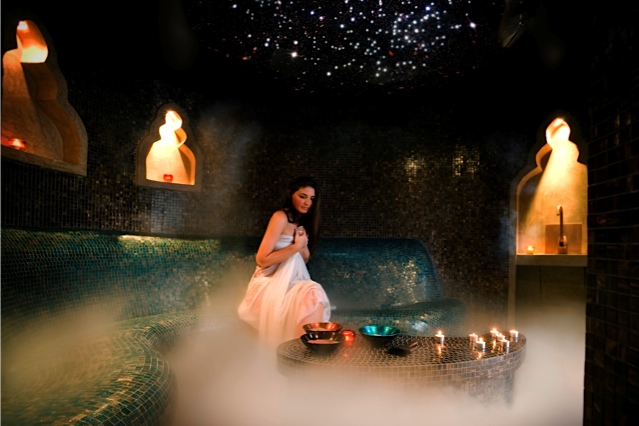 Dining
The buffet breakfast is excellent. It offers a lot of fresh fruit, freshly squeezed juices of any kind, cold cuts, smoked salmon, various yogurts and poached fruit. I liked that I could order everything I wanted from my waiter, including a few things that weren't on the buffet including eggs with avocado and fresh mango, served quickly and with a smile.
For dinner we would haveliked to try  Prive 249, Sofitel's award-winning fine-dining restaurant. Their French inspired tasting menu is supposed to be one of the best in town. We'll definitely try it on the next visit!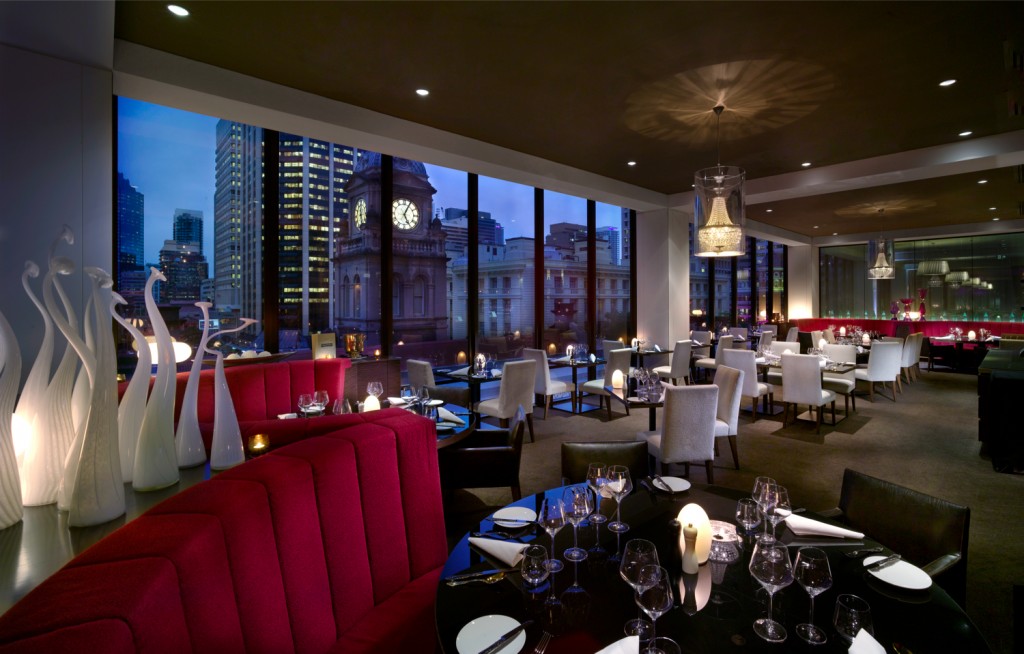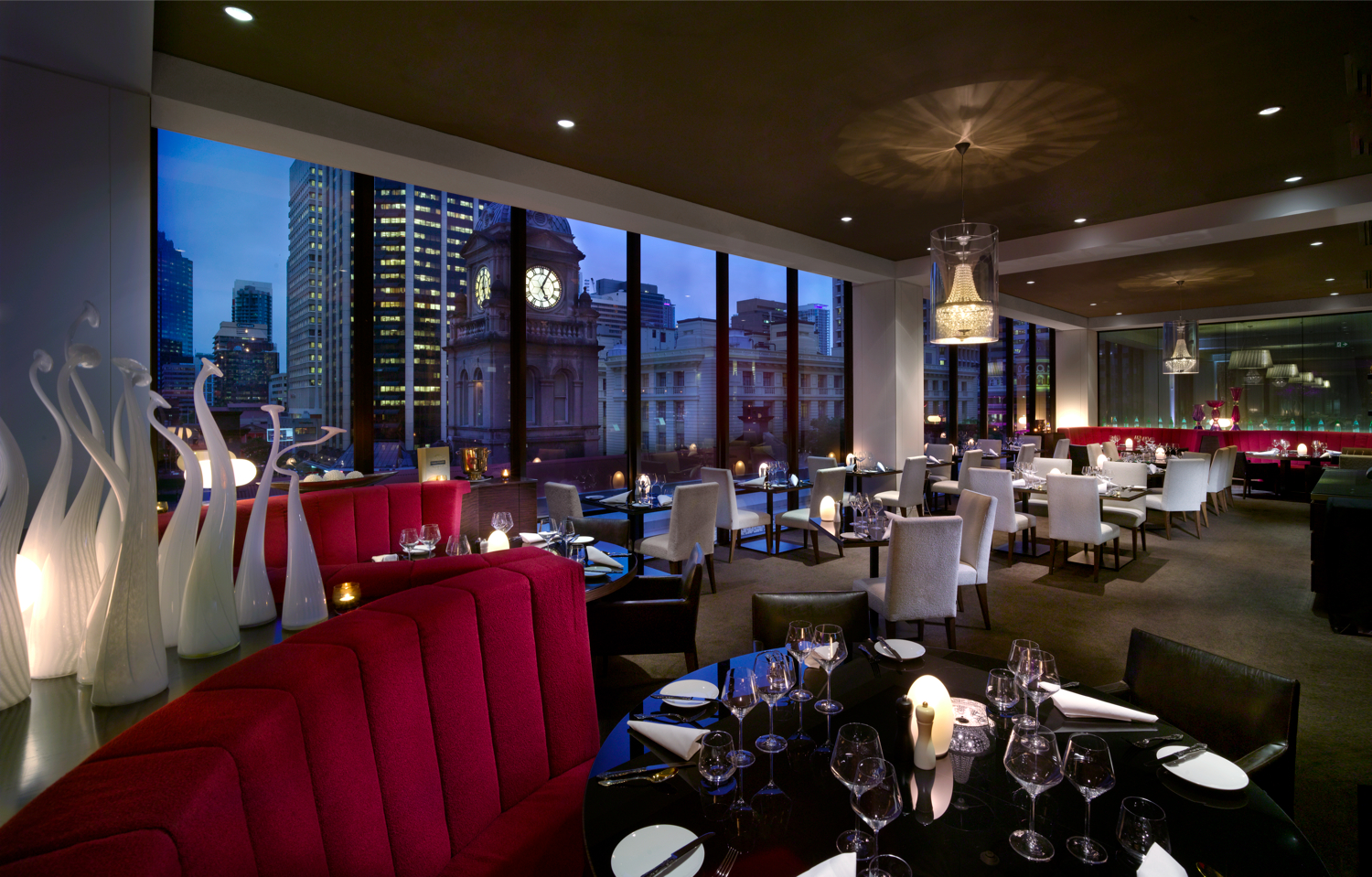 Cuvee Bar is a happening place at night with a lot of well-dressed businessmen enjoying an after work beer. I had a glass of champagne here myself and didn't want to leave. But it's a tough  life and I had to rush off to the spa.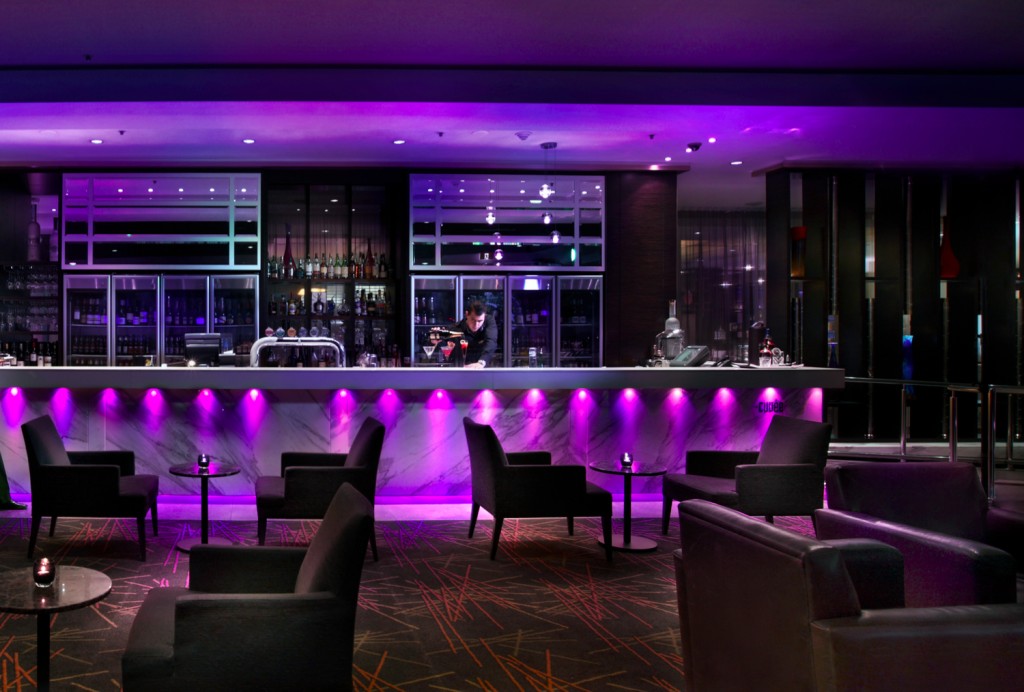 Club Lounge
This was another favourite! It is one of the largest lounges in Australia and I'd say the best! It is very beautifully designed and very welcoming with warm chocolate tones, comfortable lounges and armchairs and an intimate and relaxing atmosphere. It is never too crowded and the service is excellent.
A continental breakfast is served 6-10.30 am and evening canapés from 5-8.30pm.
We highly recommend booking a room or a suite with lounge access. In many hotels it is not worthwhile but definitely a winning experience at the Sofitel Brisbane.
The Lux Traveller Loves:
The impeccable service throughout the hotel – it gets a 10/10.
The Asian inspired atmosphere and  attention to detail.
The comfortable bed and stone bath in the suite.
Stephanie's Spa and Opal Rasul ritual – a must try.
The Lux Traveller Didn't Like:
The only thing we weren't impressed with were the hotel's low ceilings. But what can you do? It is an older building that has been completely refurbished. Ah, and the fact that we stayed for only one night – I would've loved to stay a little longer!
All In All:
This is an exceptional city hotel. The best in town. If you love big hotels with impeccable service, great facilities and newly renovated luxurious rooms look no further! Sofitel will become your new favourite hotel in town just like it is ours!