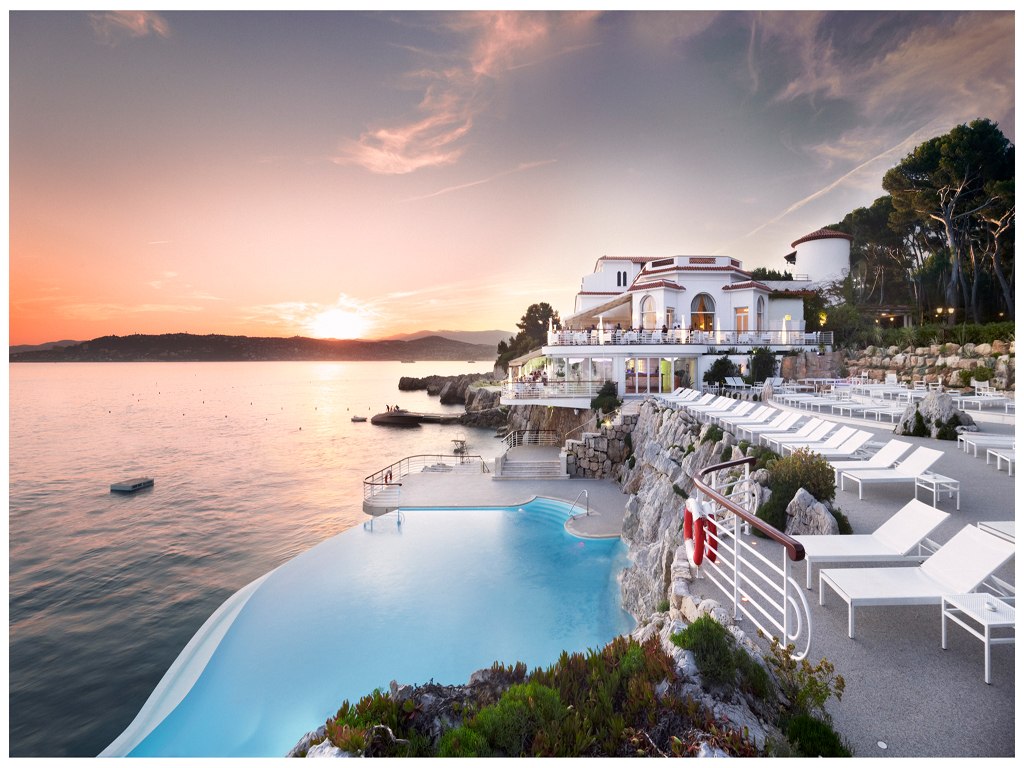 South of France or in French, Cote D'Azur, is a unique destination. It has all the wonderful things any Lux Traveller might want on a vacation – sun, sea, gourmet restaurants, designer shopping and luxury hotels.
From the moment you land in Nice, you immediately feel a sense of being on vacation. Beautiful weather, gentle sea breeze, thousands of palm trees make it a very inviting destination.
Nice is a very beautiful and elegant town, it belonged to Italy in the past and many buildings reflect that history. The oldest and most famous hotel in Nice is Hotel Negresco. It belongs to an old Lady who left all her fortune to a French animals trust. All the action takes place at the Promenade des Anglais, where holiday makers walk, roller skate, ride bicycles, visit the Antiques shops and dine out.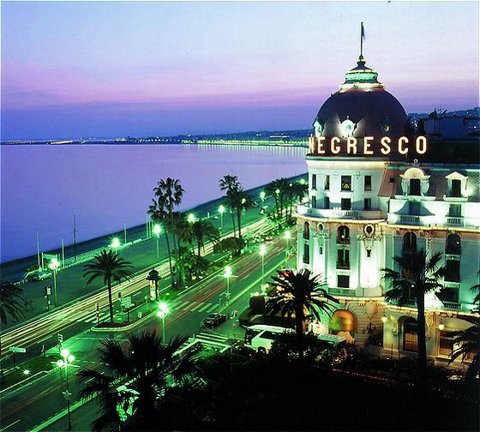 One of the great joys of the French Riviera is dining outside, enjoying the gorgeous Mediterranean climate with friends and family. Combine that with spectacular views of the sea, a gentle breeze, the relaxing sound of the lapping waves, mountains of fresh seafood, and you have got an unforgettable experience.
There are countless beach restaurants along the beautiful coastline, some better than others. So among the many cultural events (exhibitions, events, concerts of contemporary, modern and classic music, shows) that keep you busy in summer, you should plan a lunch or dinner by the sea.
As for the luxury hotels at The French Riviera there are so many to choose from. Please see The Lux Traveller recommendations below.
In Monaco stay at the Hotel de Paris, l'Hermitage, Fairmont, Monte Carlo Bay, Le Metropole.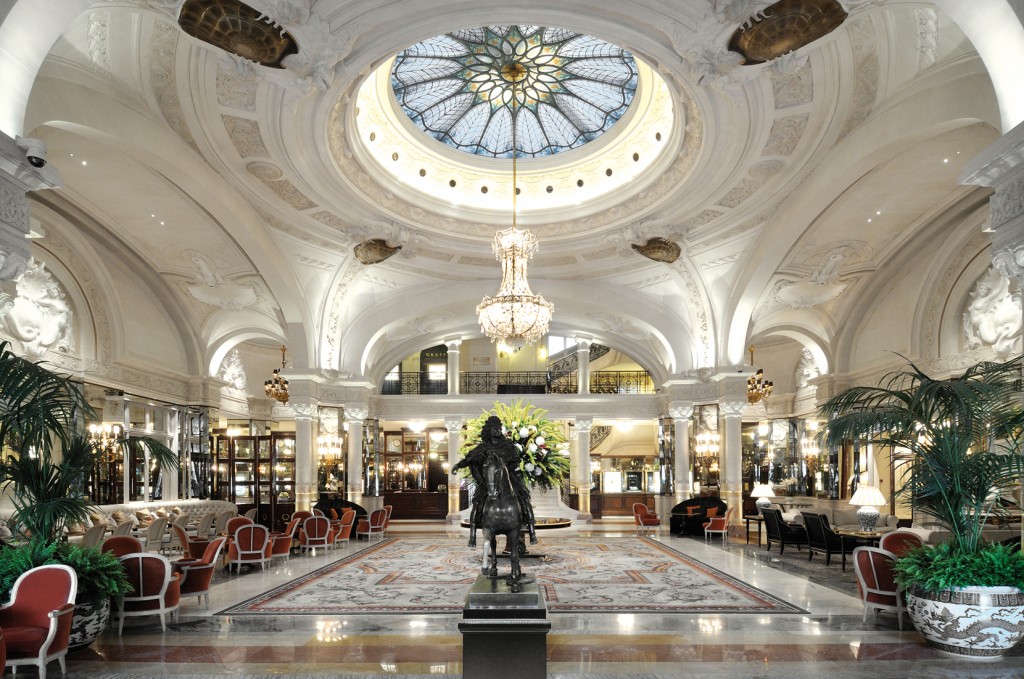 At Saint-Jean-Cap-Ferrat – Grand Hotel Du Cap Ferrat
At Beaulieu-Sur-Mer at La Réserve
In Cannes in Le Carlton or Martinez
In Antibes try the famous Hotel du Cap Eden Roc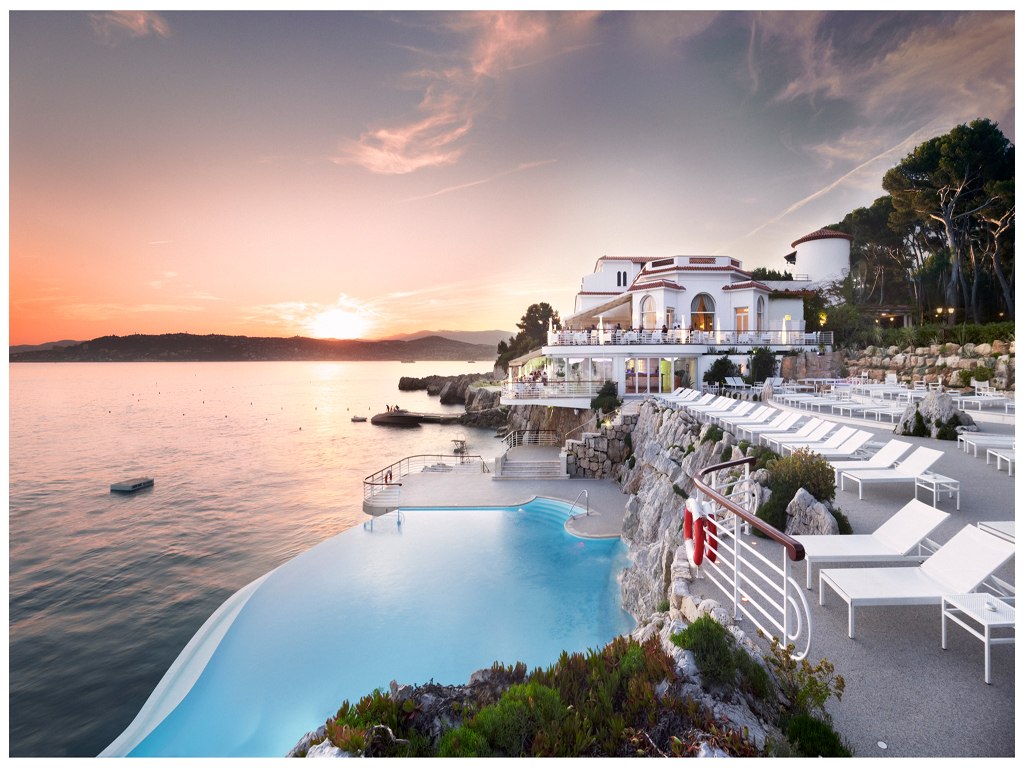 In Saint Tropez choose from Hotel Byblos, Chateau de la Messardiere, Residence La Pinède, La Bastide de Saint Tropez, Villa Belrose, Villa Marie or La Réserve de Ramatuelle.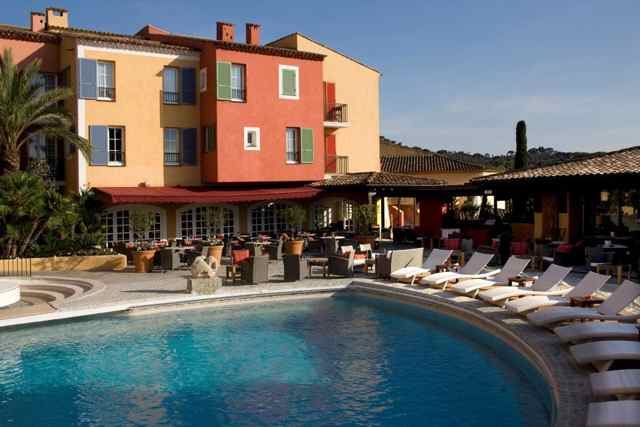 Once you have settled yourself in a beautiful hotel it is time for some shopping.
And you will find the best shopping in Cannes, on the Boulevard de la Croisette.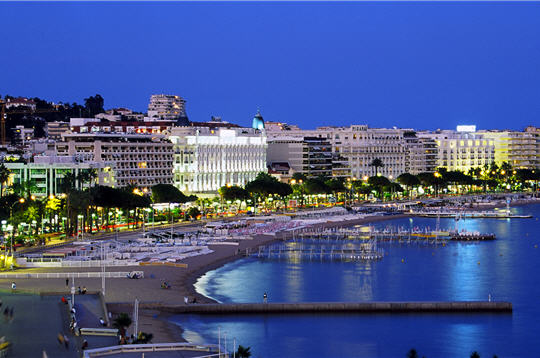 Start browsing opposite the Palais des Festivals (where the Cannes Film Festival takes place in May) at Chanel boutique and continue on to Louis Vuitton, Bulgari, Hermès, Céline, Sherrer, Prada, Bottega Veneta, Gucci, Loro Piana, Yves Saint-Laurent, Ralph Lauren, Piaget, Rolex, Van Cleef, Patek Philippe, and so on. You can find absolutely everything you might need here for a luxury holiday. So pack light and enjoy the designer shopping at its best!
A little more affordable stores are located on the secondary road called rue d'Antibes. Here you'll find the beautiful multi-brand Jacques Loup, Weston, giant Zara store and many others, including a large amount of shops for children.
Once you have found a perfect bikini and a bejewelled kaftan it is time to head off to the beach.
The most glamorous beaches are still in Saint Tropez, with the the most elegant being Club 55, where you have lunch (no dinner) on white and blue table cloths and with exquisite fresh flower arrangements on each table. Expect to sit at the table next to Hugh Jackman, Liam Neeson, Kate Moss or Madonna. Many celebrities are known to frequent this wonderful establishment.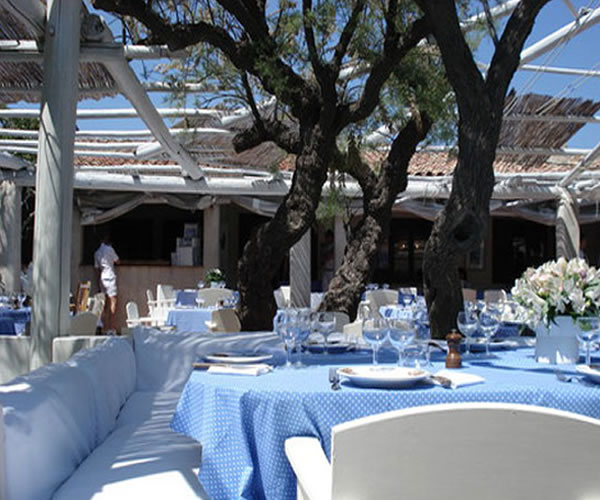 If non stop music and party atmosphere is more your style, than head straight to glamorous Nikki Beach, the elegant Palmier or the Plage des Jumeaux.
A great day of fun, sun, seas and Champaign is ahead of you!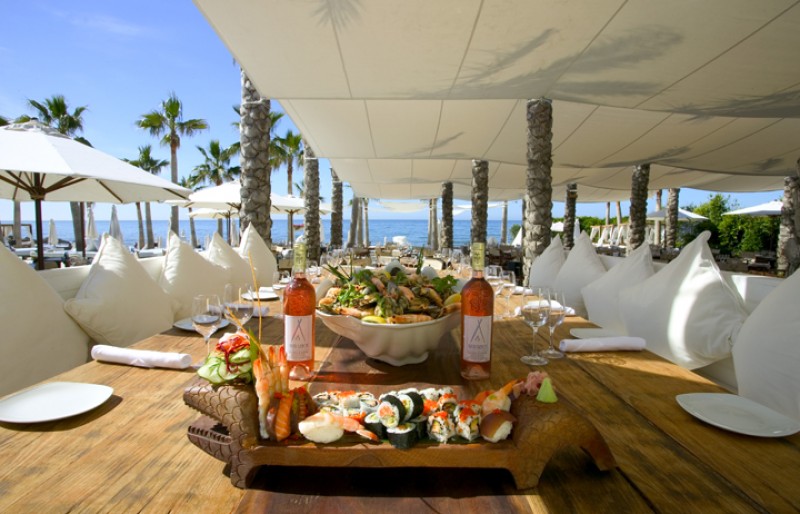 Once the night settles in, the party goes on with drinks at the Byblos in town or at Senequier on the harbor, followed by more fun and champaign in the private villas, with amazing dinner, dancing and fireworks. The night then goes on at Caves du Roi or Vip Room, the most famous discos.
St Tropez is a place that never sleeps!
So no matter what your passion is – elegant luxury hotels, dining out, dancing the night away, designer shopping – you'll find it at the French Riviera! Enjoy!