the lux score
86
the lux score explained
Service 8
Rooms 9
Food & Beverage 8
Ambience 8
Attention to Detail 8
Generosity & Value 8
Wow / Hip Factor 9
Facilities 10
Location 9
Fit to Promise 9
The first Four Seasons hotel in Russia is born in St. Petersburg, in a 19th century palace. It's right in the heart of the city, next to St. Isaac's Cathedral, the main cathedral of St. Petersburg, and just 5 minutes walk away from the Hermitage Museum.
I met the PR manager, Natalia Yermashova, in the lobby and she showed me this gorgeous edifice called Lion Palace, telling me about its history. For those of you who are curious, it was a gift of the prince Alexey Lobanov-Rostovsky, who was a diplomat, writer, art collector and a noble figure close to Tsar Alexander I, to his bride, Princess Cleopatra Lobanova-Rostovskaya.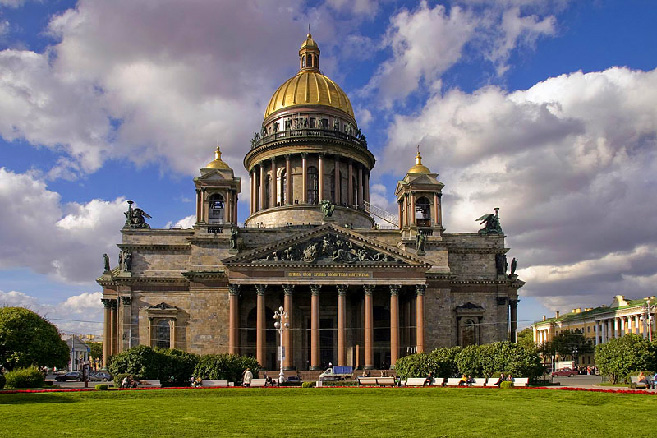 Accommodation
Guest rooms offer distinct colour palettes: sky blue and yellow with a hint of garnet, or pale yellow with blue hues; and for the suites turquoise and gold with shades of brown. Neo-classic mahogany, hazelnut and cherry furnishings with gilding, black lacquer and chinoiserie motifs were sourced across Europe and are now showcased among finishing materials including velvet, silk and lush woven textures for fabrics, and marble, granite and gilt mirrors for the fixtures. The hotel has a total of 156 elegant guest rooms and 26 suites.
When making a reservation, guests are faced with some choices – will it be one of the fifth floor Terrace Rooms, with their views across the city? Or one of the suites on the first floor, where the ceilings are the highest (and where the most coveted apartments were originally situated)? For those who will settle only for the very best, the Lobanov Presidential Suite boasts a large columned terrace, and a bath fit for a tsar – carved from a single slab of marble, with a hand-painted fresco above.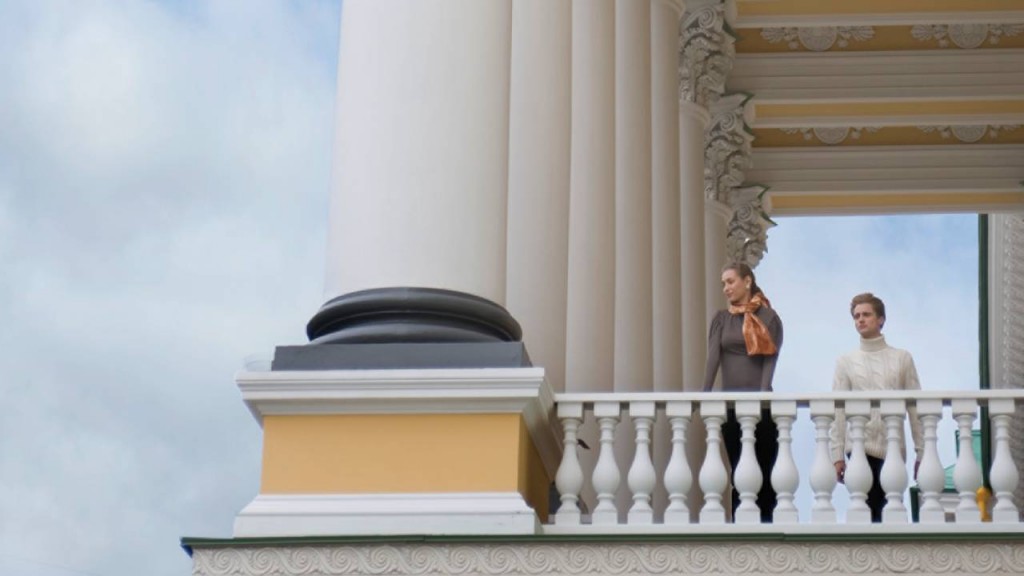 Dining
At the Four Seasons Hotel Lion Palace, Russia's rich culinary history – including the heavy influence of many other European and Asian cuisines – opens a new chapter. In the tea lounge, styled as a winter garden filled with trees and flowers, guests can find the traditional Russian specialities they crave, while locals will be delighted by modern interpretations of old favourites. Afternoon tea has a distinctively Russian flavour, with luscious sweets ranging from pistachio financier to opera cake and vatrushka (do not miss the forest fruits homemade jam!). The tea lounge is open daily for breakfast, lunch, tea and dinner.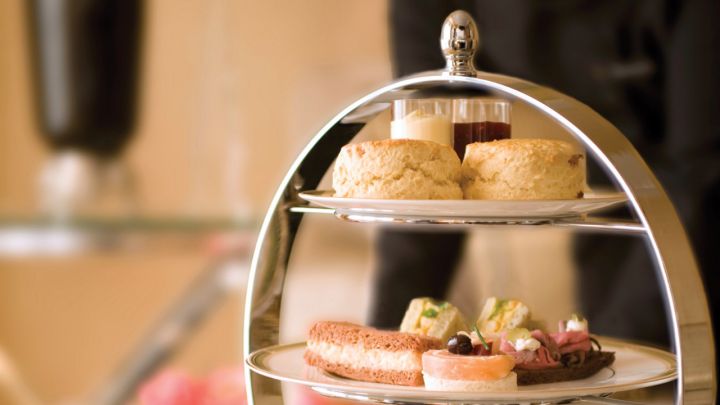 At restaurant "Percorso" I meet the Michelin-starred executive chef Andrea Accordi (with whom I can speak Italian), who takes guests on a journey through our Italian homeland with some influences from Russian cuisine. Some examples of what you can find in the menu? The Olivier Salad, elevated with chicken or quail and crayfish; Siberian venison, smoked and served as a carpaccio with marinated foie gras and beet root dressing; and international classic Beef Stroganoff, revisited, layering the richly sauced meat over truffled mashed potatoes. Caviar is naturally proposed and it's served with traditional condiments and blini.
Spa and other facilities
Let's see spa facilities. Luceo spa offers eight treatment rooms – including a deluxe couple's suite with private lounge – a salon, 24-hour fitness centre and, topping off the four-level spa complex, a glass-topped year round pool.
I discovered that before the hotel welcomed its first guests, five weddings had been already booked: this means clearly that Four Seasons Hotel Lion Palace is already part of the city's social scene. The opulent Montferrand Grand Ballroom features an elegant stairway for the bride and groom to make their entrance, while six smaller rooms – each named for important Russian and European architects and artists – offer more intimate options for parties and meetings.
Families and Shopping
Families visiting Four Seasons will feel extremely welcome  from special in-room surprises for the children to babysitting services when parents wish to go out on the town. Guests can ask for personal shoppers, useful to discover new boutiques and malls opened in this vibrant city.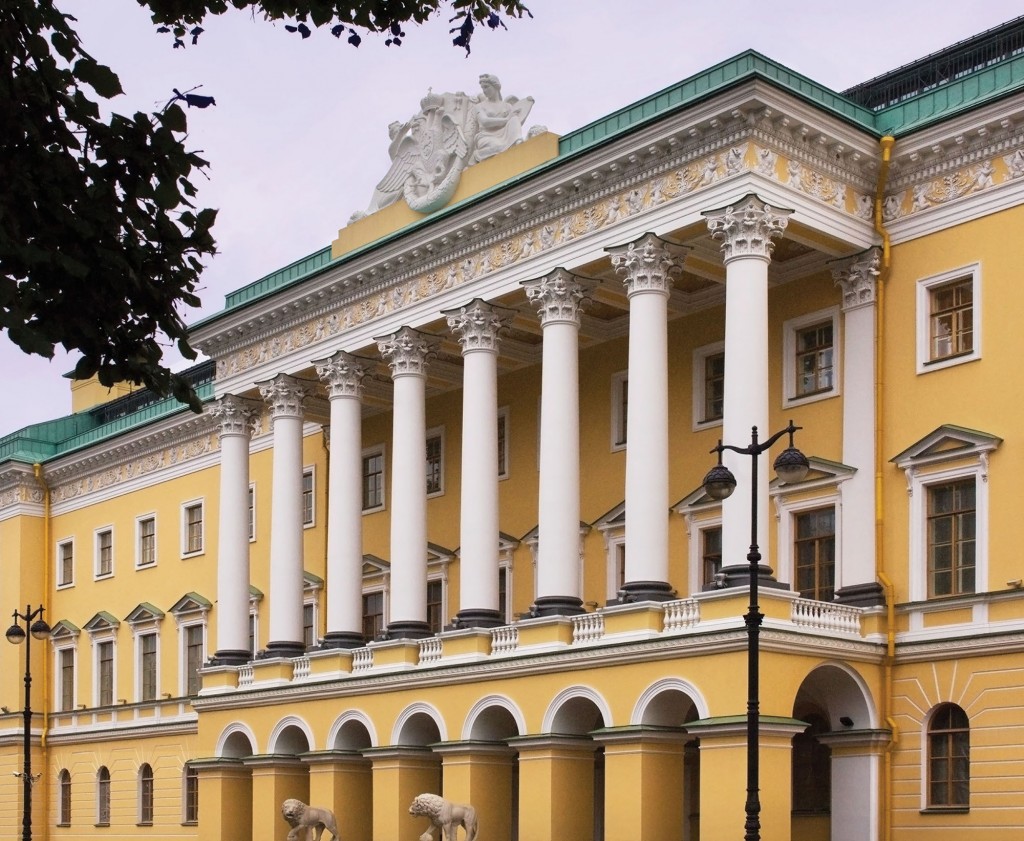 The Lux Traveller Loves
The Tea Lounge, its charming atmosphere with classical music played by two young musicians and the historical building itself, its position right close to all the highlights of St. Petersburg (first of all the Hermitage Museum).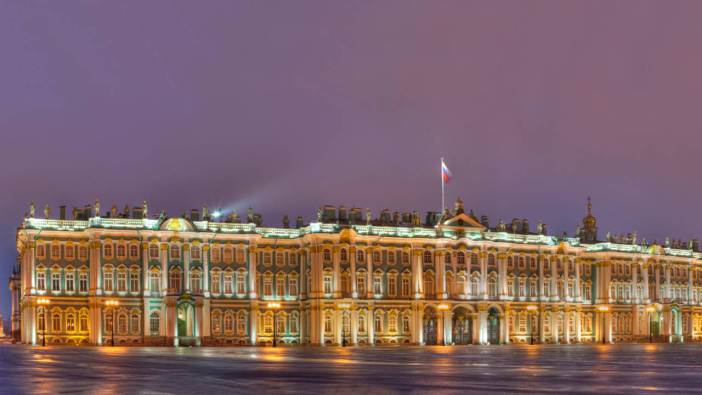 The Lux Traveller Doesn't Like
Obviously everybody in the hotel speaks English fluently but when you go outside it could be really problematic asking for information. It would be useful if the front desk advised the guests of this considerable drawback. I'm wondering why English is still so uncommon in Russia anyway.
Moreover, it's not possible to change currency at the reception: I found this quite odd for a 5-star international luxury hotel like the Four Seasons.
Overall, my stay was wonderful! I think that Lion Palace is the perfect stop for the Luxury Traveller but also is a place worth visiting by anyone passing through St Petersburg. You feel a special atmosphere when you enter a historic building like this one: it should be included in all the city guide books.
Four Seasons Lion Palace contact details: 1 Voznesensky Prospekt, 190000 St. Petersburg, Russia +7 (812) 339 8000 http://www.fourseasons.com/stpetersburg/