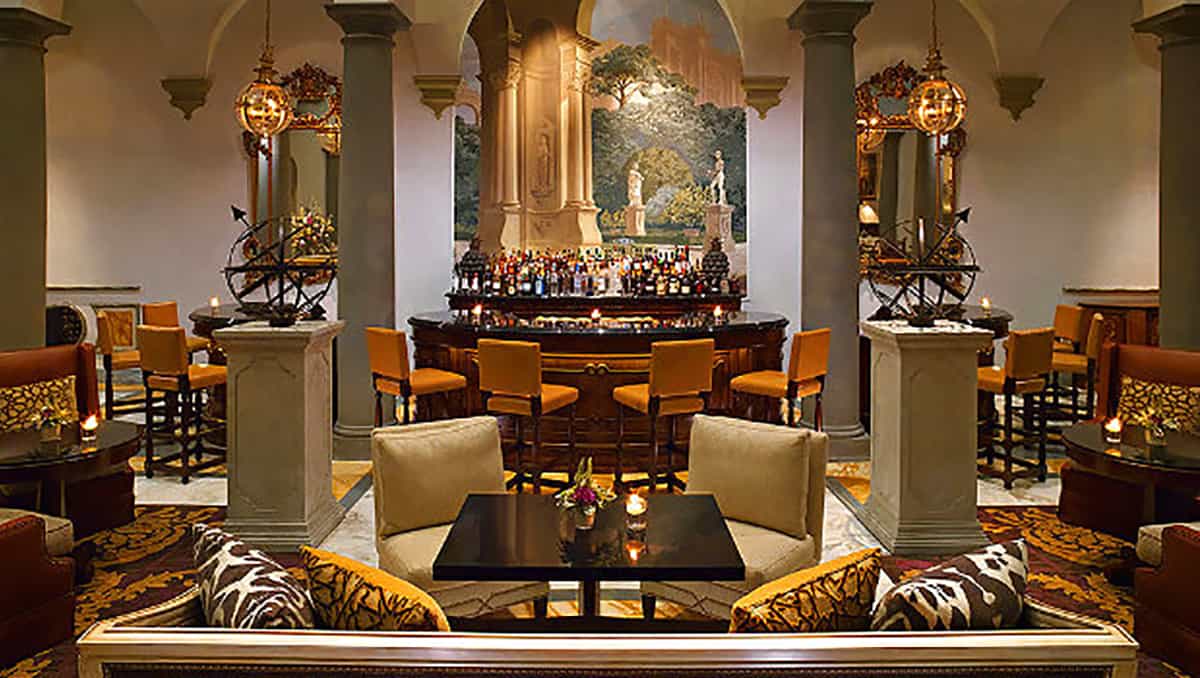 St Regis Florence – Ultra Luxurious Hotel In The Heart of Florence
St Regis Florence is a very beautiful and romantic hotel – one of the best in the world and an absolute must try for The Lux Travellers.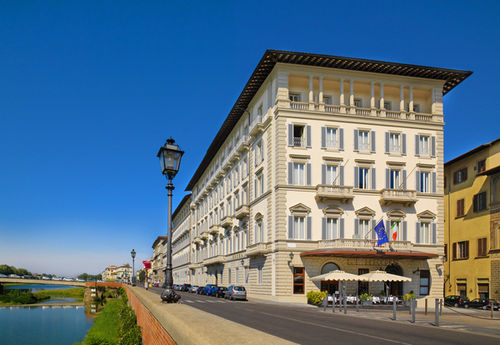 It has been closed for nearly a year and completely renovated. St Regis kept the historic feel of the property but have completely renovated the accommodation and the interiors to make the rooms plush, modern and luxurious. Yet St Regis managed to preserve an amazing historic feel of this property.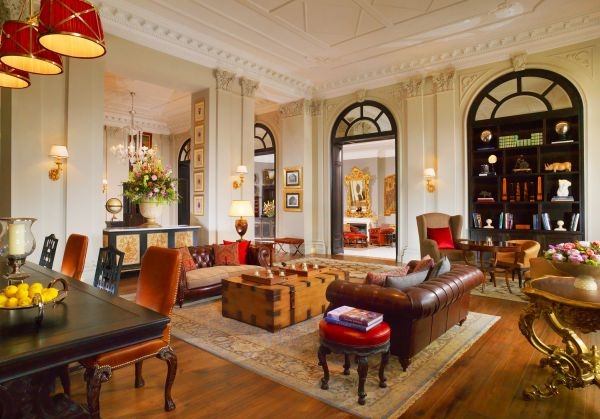 When I have arrived at the St Regis I felt like I have been magically transferred in time to a Renaissance Palazzo that yet had all the luxurious comforts of the 21st century. From the minute I arrived I felt privileged and very special. This hotel is amazing and a must stay in Florence.
Location of the hotel is excellent! St Regis in located right in the historic centre of Florence, on the Arno river, within 5-7 min walk to the main square -Piazza della Repubblica and in very close proximity to all other main attractions.

When I arrived a doorman has greeted me warmly and helped me in. At check in, I was upgraded to a Bottega Veneta suite – one of the most beautiful and tasteful suites I have ever experienced.

St Regis effortlessly combines history and modern luxuries. Beautiful sculptures, frescos and paintings are elegantly placed all throughout the hotel.
There are so many special touches – I don't know where to start… To mention just a few:
The Champagne Ritual in the evenings, 7-8pm, is served in the Grand Tea Rooms where surrounded by fresh flowers, Renaissance artwork, crystal and velvet you'll sip a glass of champaigne to the gentle sounds of piano.
Very elegant and stylish start to your evening.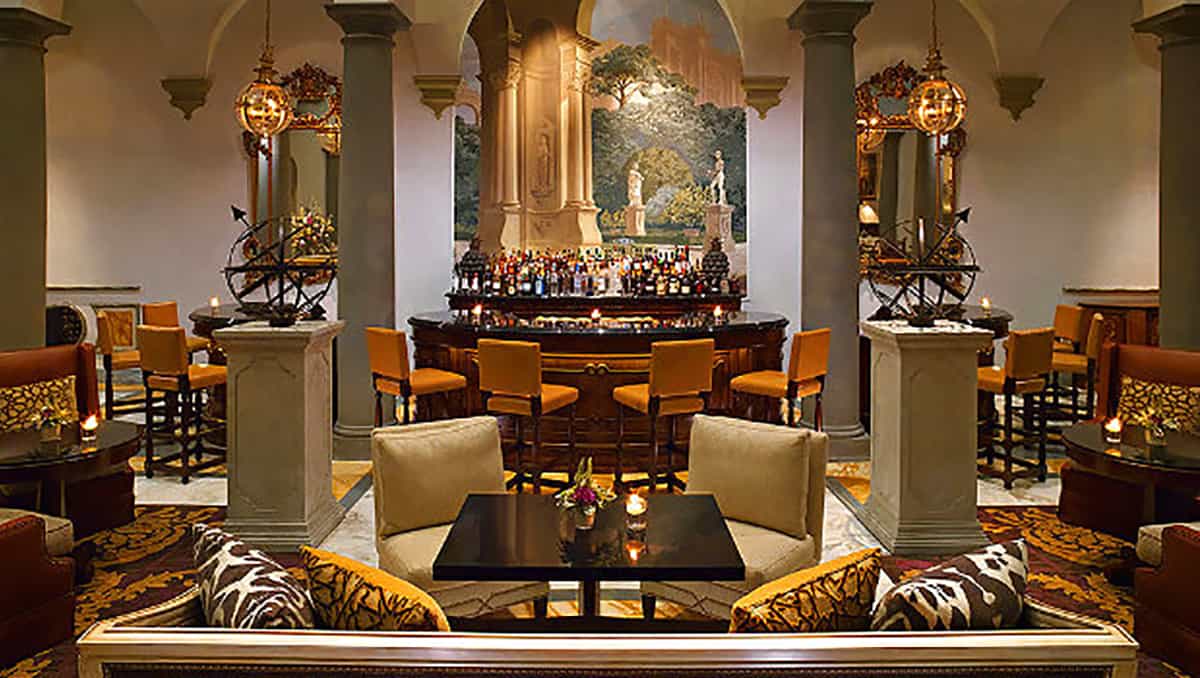 At turn down service you receive an elegant gold bag with the most delicate truffles you'll ever taste with a hand written 'good night' note from your butler.
A huge fruit plate in the suite gets freshened up daily, again with a hand written welcome note.
Butler service is exceptional – true service, not just a name, like in so many other hotels. Elegant and very friendly butlers prepare hot drinks at any time of the day / night for you, serve it in silver tea pots and beautiful porclain cups with a selection of gourmet biscuits and treats. The attitude of the butlers is 'anything / any time' whether it is getting your laundry done on a short notice on a Sunday or helping you pack your luggage – nothing is an issue and everything was done with a big smile.
Breakfast – served on a balcony above the Grand Tea Rooms. Very elegant setting. The selection of food is excellent, true Italian, with treats like fresh blueberries and raspberries, grilled zucchini and eggplant, mozzarella, prosciutto and eggs cooked to your liking. Coffee and fresh juices are wonderful and the service is exceptional, exactly the same as in the rest of the hotel.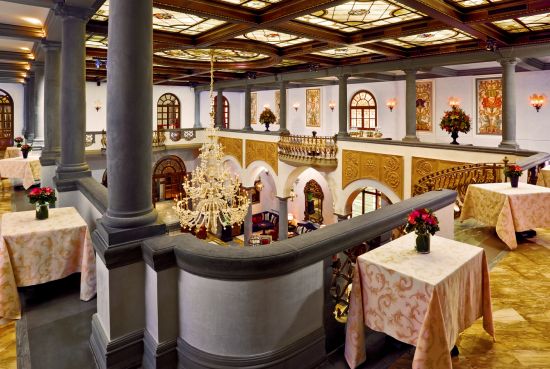 Dinner – served in the same sala as the champaign ritual. Some of the dinner tables are really intimate, set up on the sofas and separated from the rest of the diners by sheer curtains. Excellent place for a romantic dinner. Candlelight and exception service just add to the unsurpassed atmosphere of romance, elegance and luxury.
Concierge service – again – Excellent. Every request was greeted with a smile. Concierge was helpful and offered us great dinner recommendations.
Bottega Veneta Suite
The Sweet Experience starts from the minute you approach the suite. Large double doors with a 'Bottega Venata Suite' plate make you feel like you are a about to enter a very special place. And you do…
The suite is magical. It is one of the 3 signature suites in St. Regis – Royal, Presidential and the Bottega Veneta suite.
Bottega Veneta special touches are present in every detail – leather cushions on the chairs, picture frames, table tops, stationery holder, etc. The furniture is ultra luxurious (very modern but also very warm – in chocalate and neutral tones) and the setting is the best in Florence. The suite occupies a corner on the second floor of the 4 story building with huge windows, high ceilings and a balcony with full views of the Arno river.
On my first morning in the suite I had to walk out on the balcony in my pajamas just to stay there and take in the view. Florence is a very special beautiful city and St Regis is one of the best hotels in the world.
I have just come back from the 7 star Burj Al Arab in Dubai but I think St Regis Florence is just as beautiful and luxurious in a different way.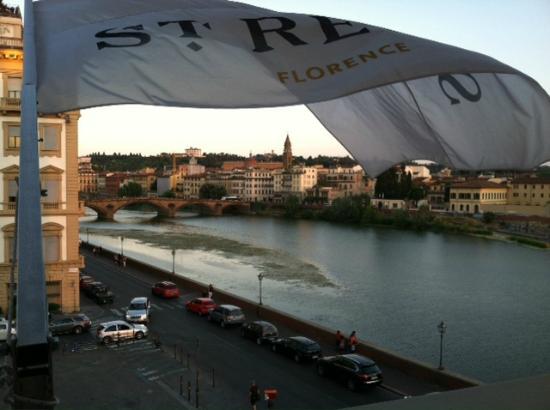 More about the suite:
The suite has 2 very separate areas – the living room and a bedroom. Bedroom can be locked if you are entertaining or conducting meetings in the living room. The bedroom has a small living area too.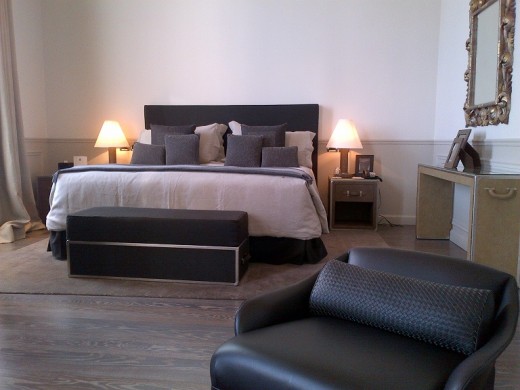 Main living room features a dining table for 8, a small leather sofa and 2 armchairs as well as a study desk. The suite is designed with luxury and opulence in mind, perfect for a romantic couple or high end business trip.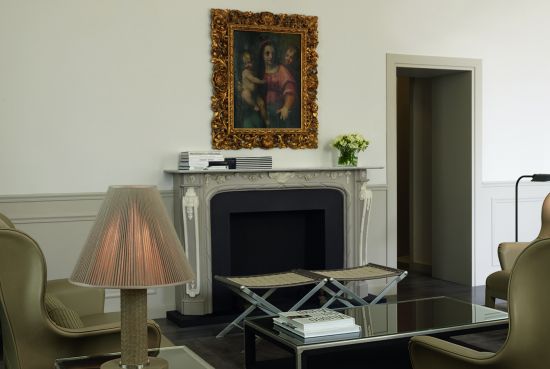 Two full bathrooms are a treat and a walk in wardrobe will be able to conceal all of your luggage and shopping bags.

All in all – Amazing hotel in an amazing location! Best in Florence for winter stays. The suite is one of the best in Italy – a must try.The suite is very spacious, has amazing views from every window, high ceilings and is full of light and life. Staying in Bottega Veneta suite will definitely add a very special touch to your stay in Florence. I felt like Italian royalty every time I looked around this beautiful suite. And St Regis staff will make sure to make your stay absolutely unforgettable.
Splitting hairs – for once, I can't think of anything to complain about.
Tips – to make your stay extra luxurious book the airport / train transfer in hotel's Bentley. It will surely turn some head around.
For Dinner – try a rooftop terrace in the nearby Westin.

This hotel is perfect!
The only thing you might miss in summer is a pool but there there are so many other special touches to make up for it.