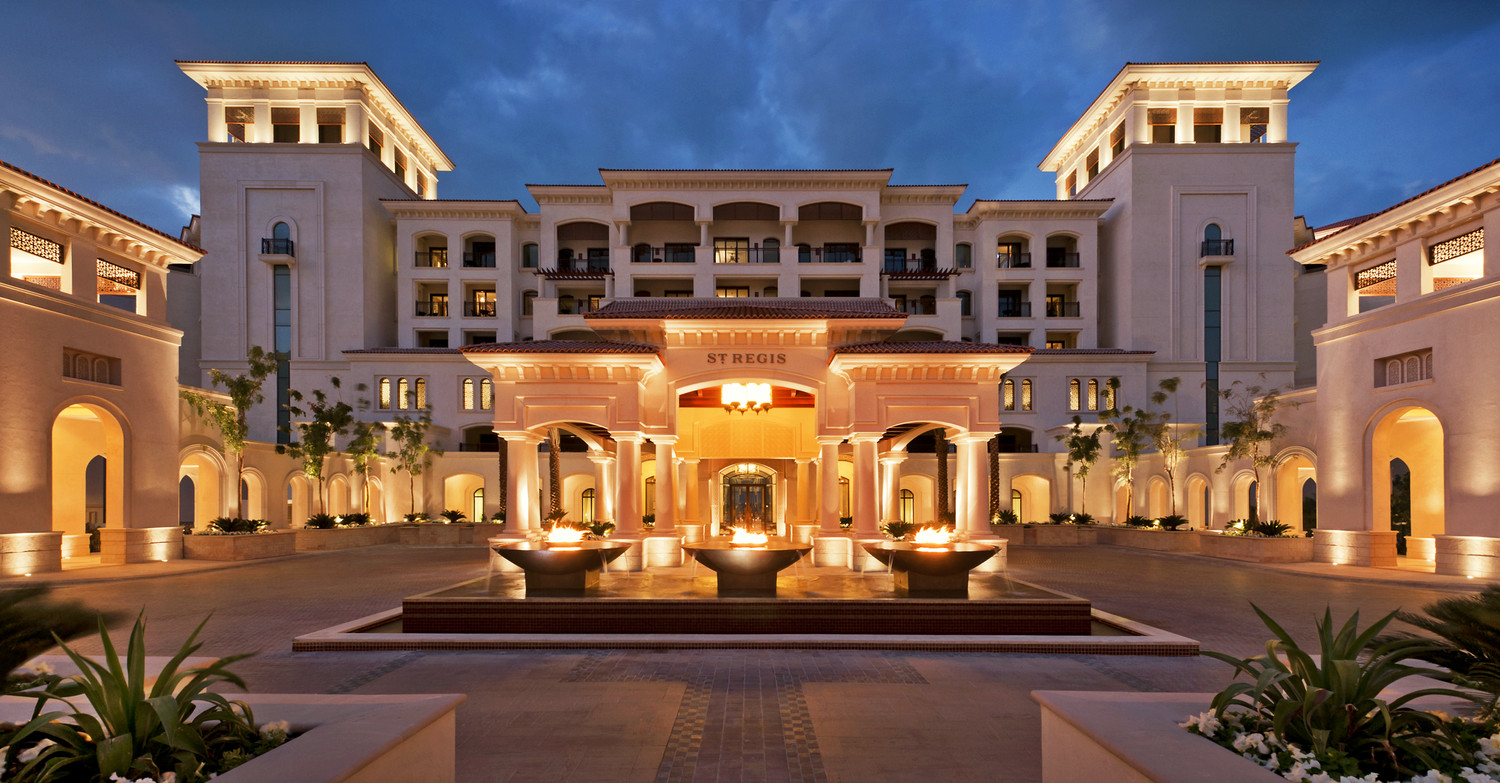 the lux score
99
the lux score explained
Service 10
Rooms 9
Food & Beverage 10
Ambience 10
Attention to Detail 10
Generosity & Value 10
Wow / Hip Factor 10
Facilities 10
Location 10
Fit to Promise 10
I'll start from saying we loved this resort so much that we have extended our stay here three times.
It is a spectacular resort on its own island in Abu Dhabi. To give you a little bit of background information on Abu Dhabi – it is a small city developed on a plethora of  islands. Yas island is home to Ferrari World and F1 track, while Saadiyat Island is home to unspoiled beaches with blue water and white sand, luxury resorts and golf courses.
St Regis was one of the first developments on the island (hotel is still brand new, opened only a couple of years ago) and it feels like it owns the whole island. That of course will change with time, but for now the only neighbor in site is the Park Hyatt about a kilometer down the beach.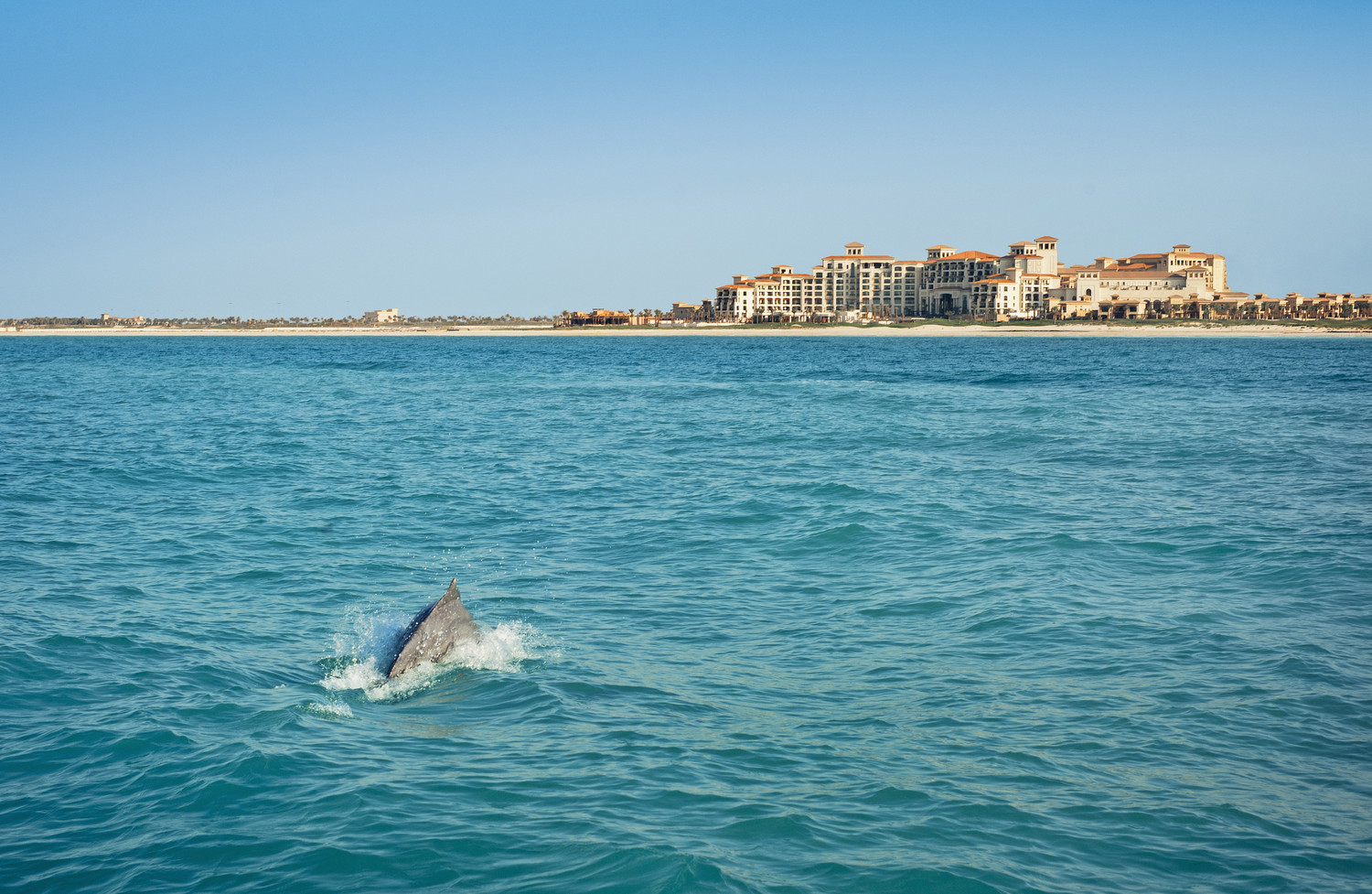 Arrival
We have arrived at the hotel very early, around 7am in the morning. A beautiful spacious Mercedes waiting for us at the airport was a welcome way to start the holiday and unwind after a long flight.
Our suite wasn't ready on arrival (not ecstatic about it as we have informed the hotel about our early arrival) but we were offered drink vouchers for the beach and use of the arrival lounge with complimentary refreshments, change rooms and wifi.
Breakfast
Our first point of call was breakfast, and oh what a breakfast it is! Spectacular! Firstly the setting – red bougainvillea flowers intertwined in the gazebos, palm trees providing shade, decorative pool and elegant table and setting create an atmosphere of the Italian Riviera. With beach glistening at the background it is by far the best start of the day we had on this trip.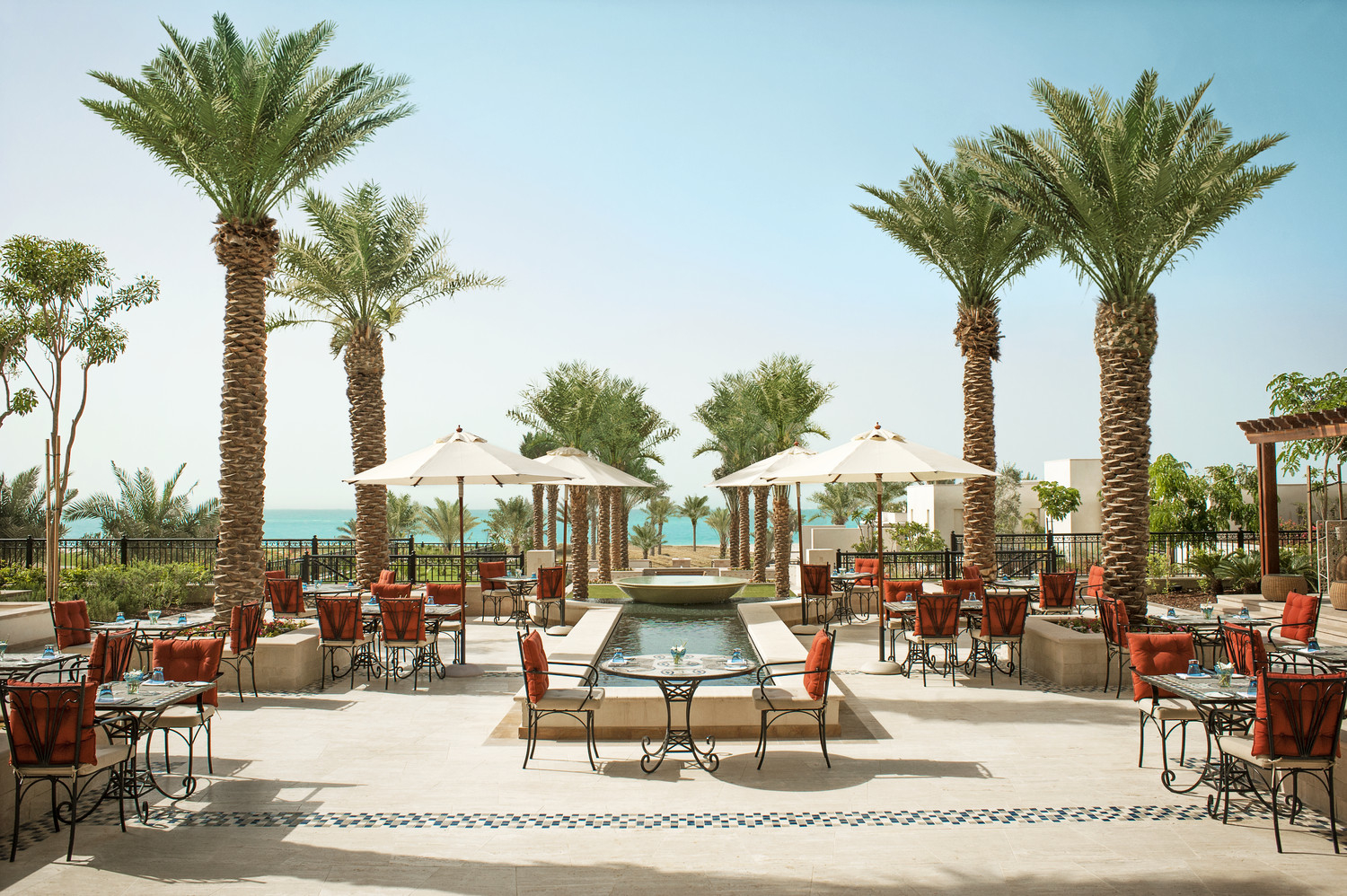 The  service is wonderful and very quick. There are so many waiters ready to make sure that your every desire is attended to.
The selection of food is also by far the best we experienced amongst other luxury resorts  – the selection is huge and includes delicacies from all corners of the world – rye bread from Russia, Indian curries, tropical fruit, Arabian cheeses and dips, European cheeses and cold cuts, Middle Eastern pide, Asian soups and the selection goes on. We would often start breakfast early, bring our ipads or books and make a morning of enjoying the terrace, warm weather, family and food.
Accommodation
St Regis is quite a large hotel with 377 rooms and suites. St Regis never disappoints when it comes to quality but especially in the brand new hotels attention to detail and quality of finishes is exceptional.
Rooms start from 55 sq meters and could face either onto the resort and the beach or onto the back of the development. We highly recommend for you to pay a little extra for sea view – it is very pretty and that's probably why you are here in the first place.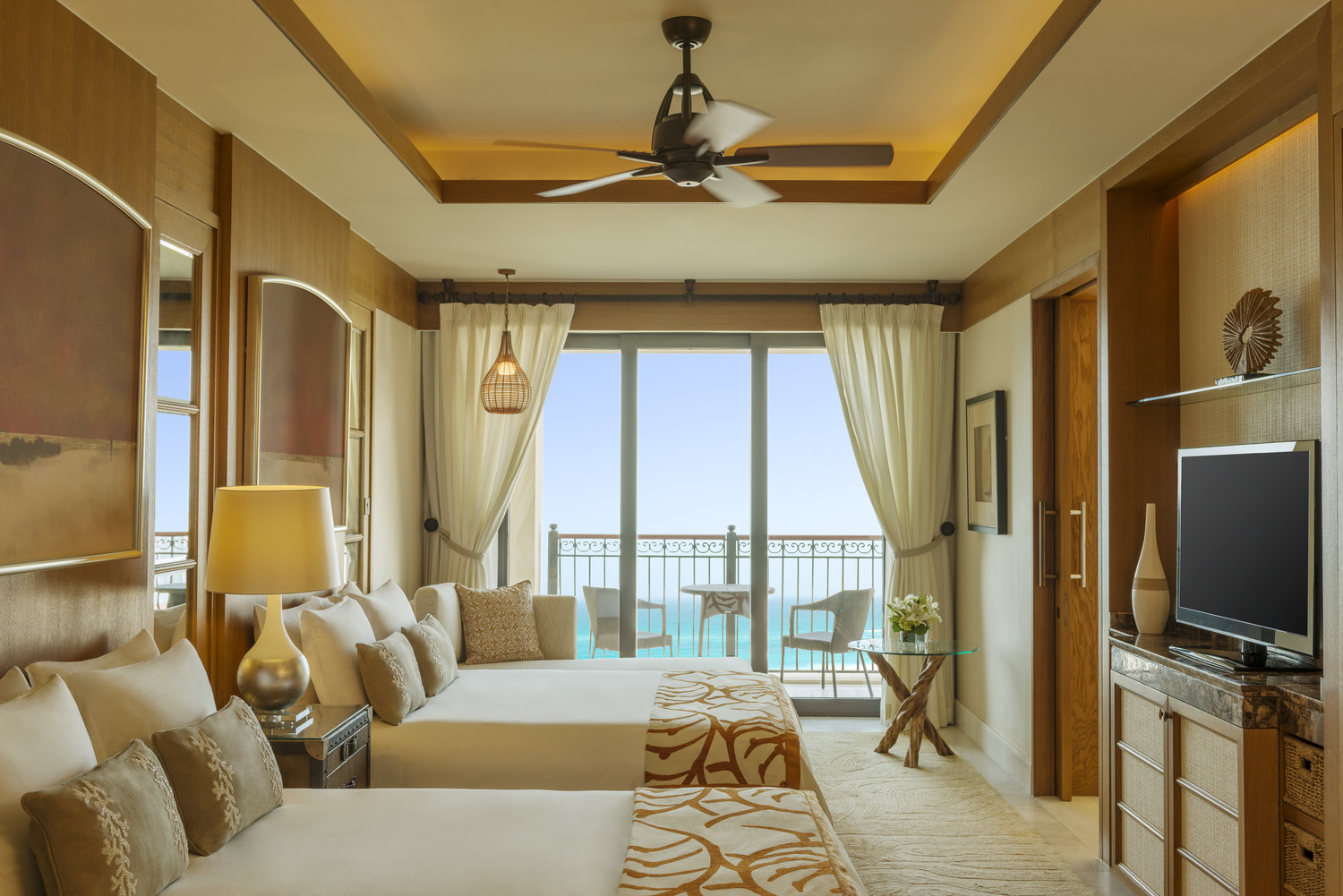 St Regis Suite is a lead in suite and as we have found out they often are just larger rooms rather then proper suites, most of them don't have a separate living room.  So if a separate bedroom is important to you request it at the time of booking.
Though comfortable St Regis suites felt a little too small for a family and we were much happier in the Ocean Suite.
Ocean Suites are more spacious (165 sq m) and have beautiful outlook onto the beach. The feature an en-suite with marble bath and double vanities, separate guest powder room, a multitude of wardrobes and a large lounge suite. Our Ocean suite also had a beautiful large terrace with sun beds and dining table.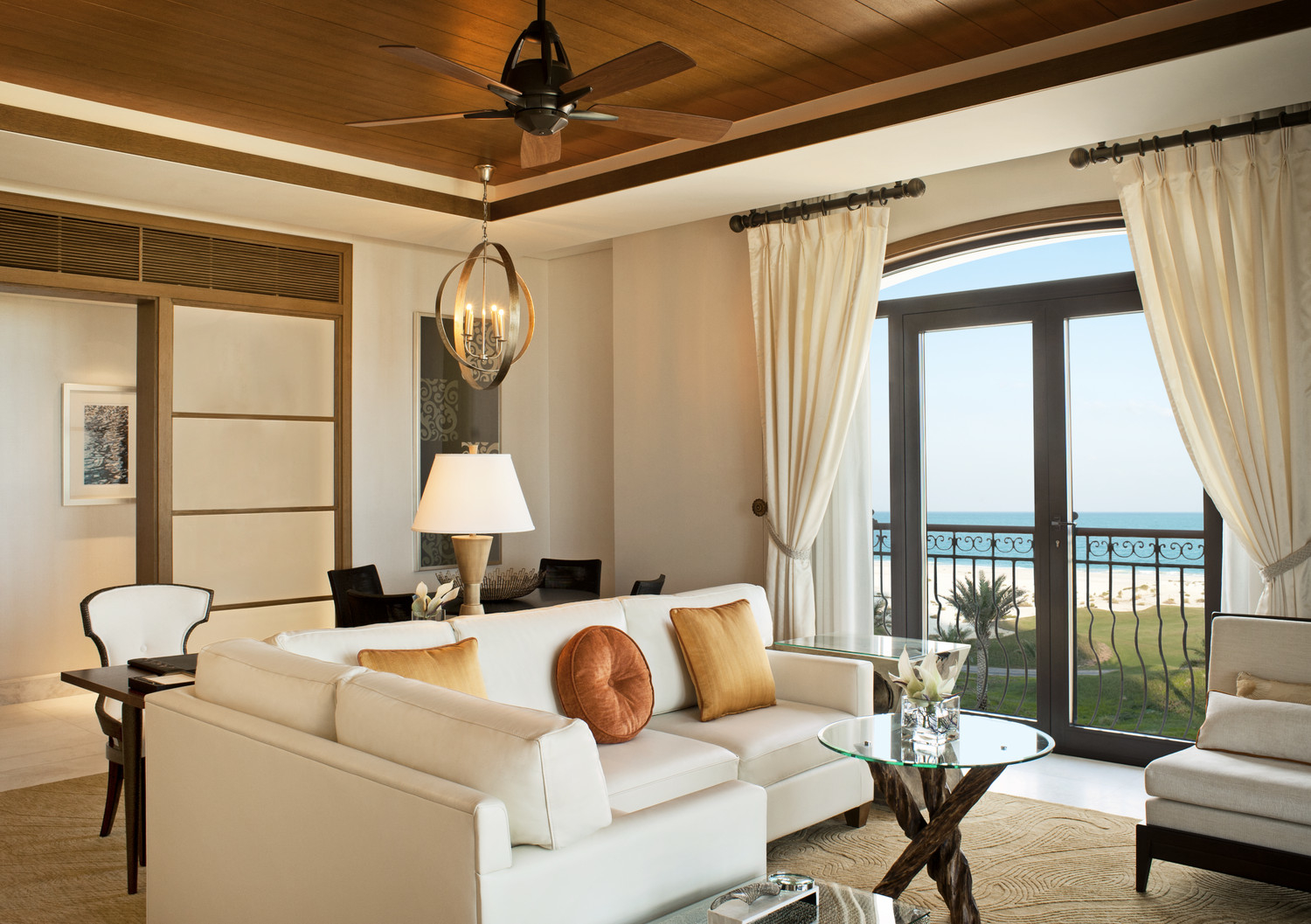 St Regis also offer guests the ultra luxurious Royal Suite and 5 bedroom free standing villa.
Royal suite is sprawling over two floors (2,100 sq meters ) and offers a rooftop pool and 2,100 sq meters of living space that is the ultimate in opulence.
Dramatic artworks that decorate the suite complement soft earthy interiors and hues of sea mist, ice cream and blues add a hint of fantasy. To this ultimate beachside suite.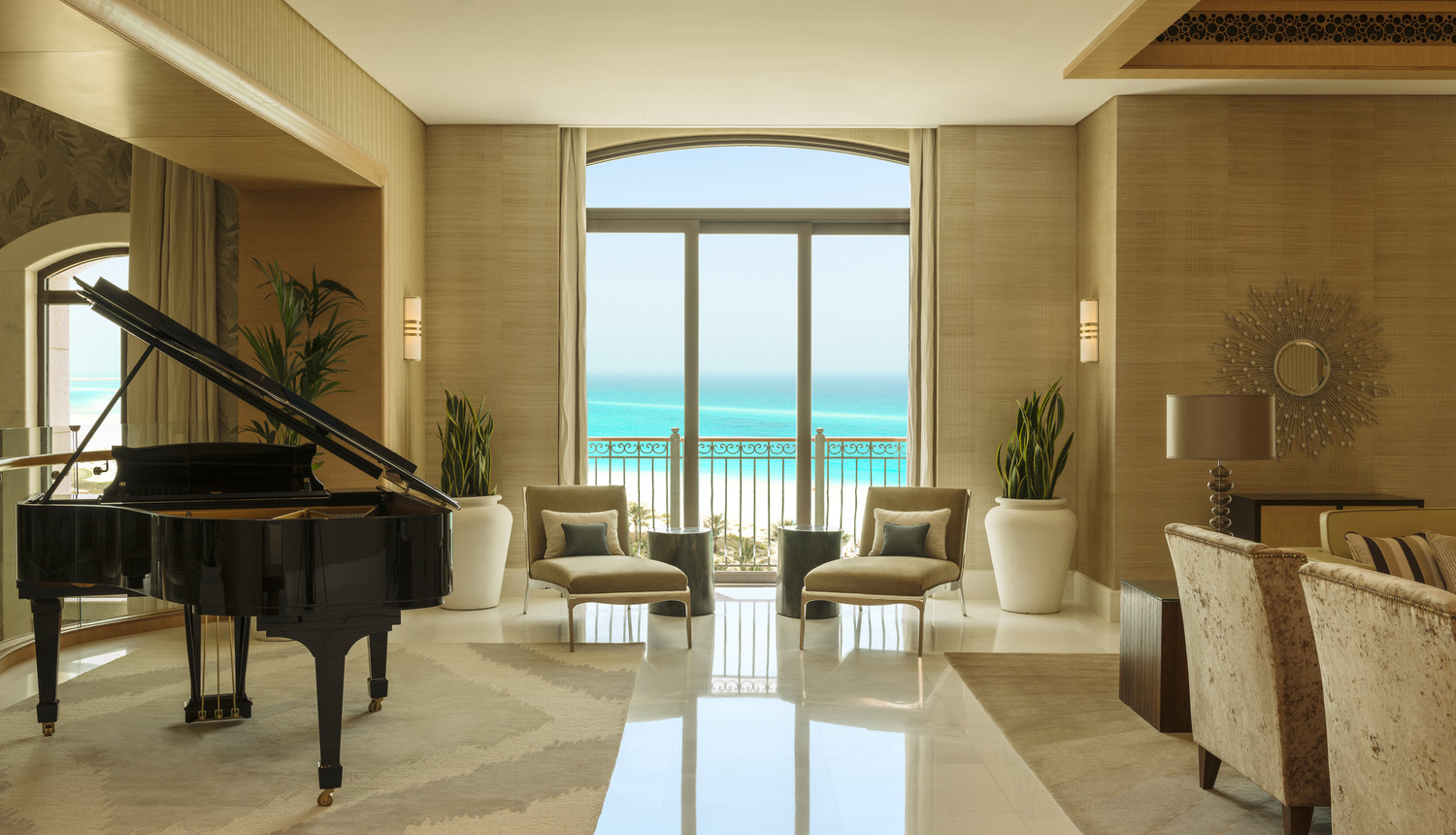 Facilities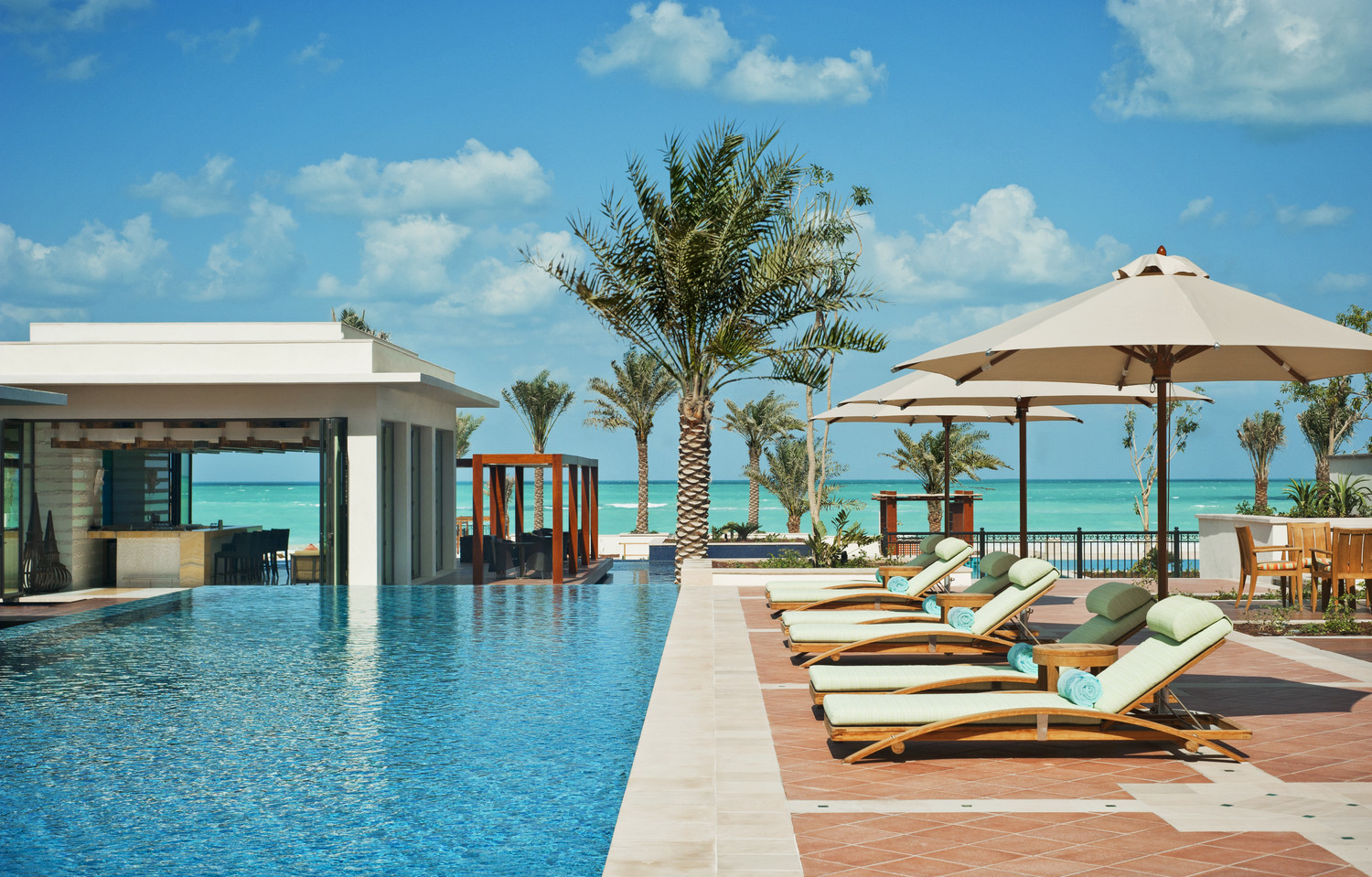 St Regis offers the best resort facilities in UAE. To name just a few:
Stunning white sand beach with crystal clear water – we often spotted dolphins swimming not too far from the shore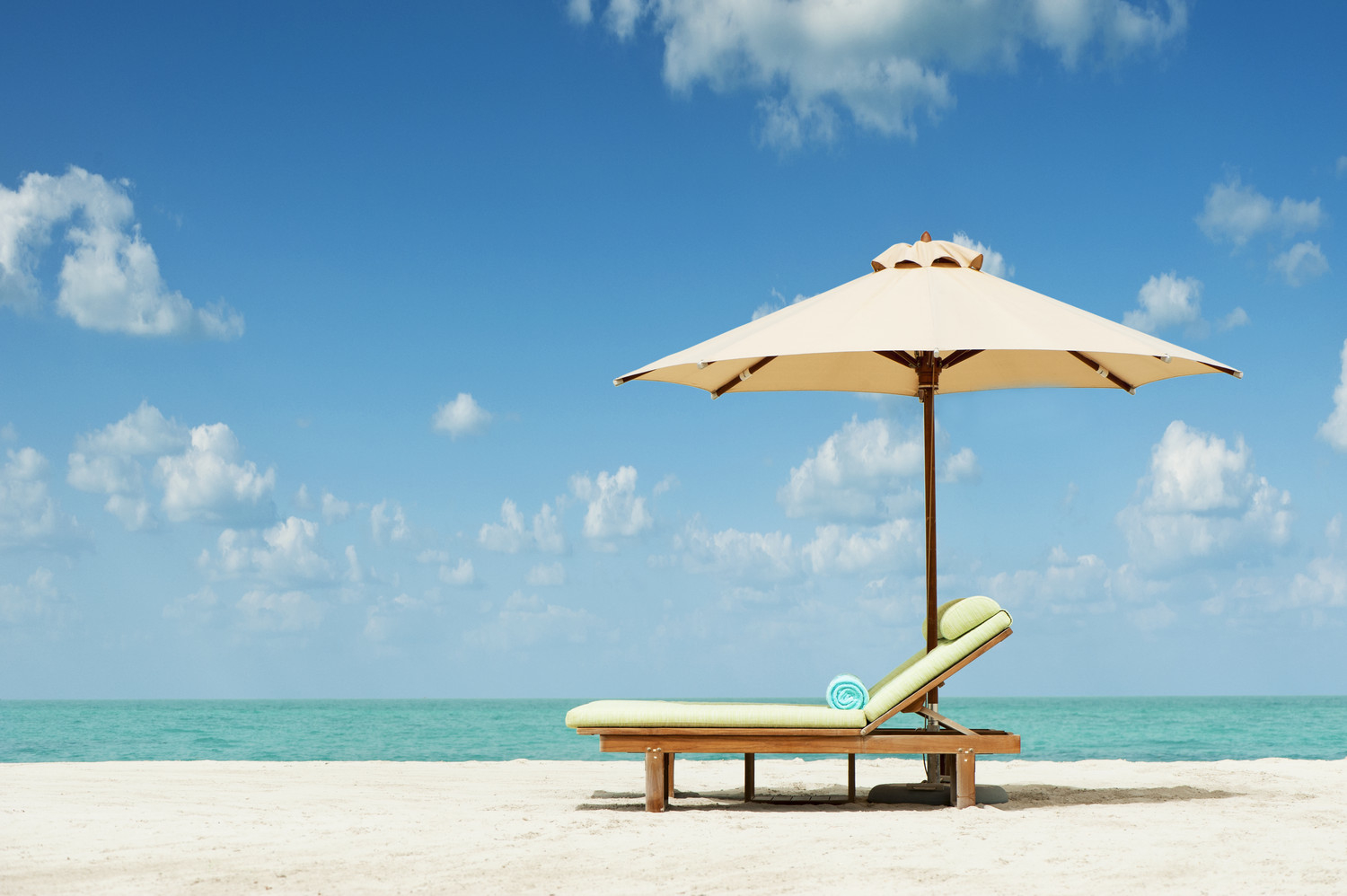 Lagoon style pools, perfect for the children and a separate adult pool .
Tennis courts with the BEST coach ever. Professional and personable Diego has taught me a few good moves I am practicing now back in Australia.
Gym complex, fitted out with state of the art equipment, indoor 25 m lap pool, squash courts and a juice bar.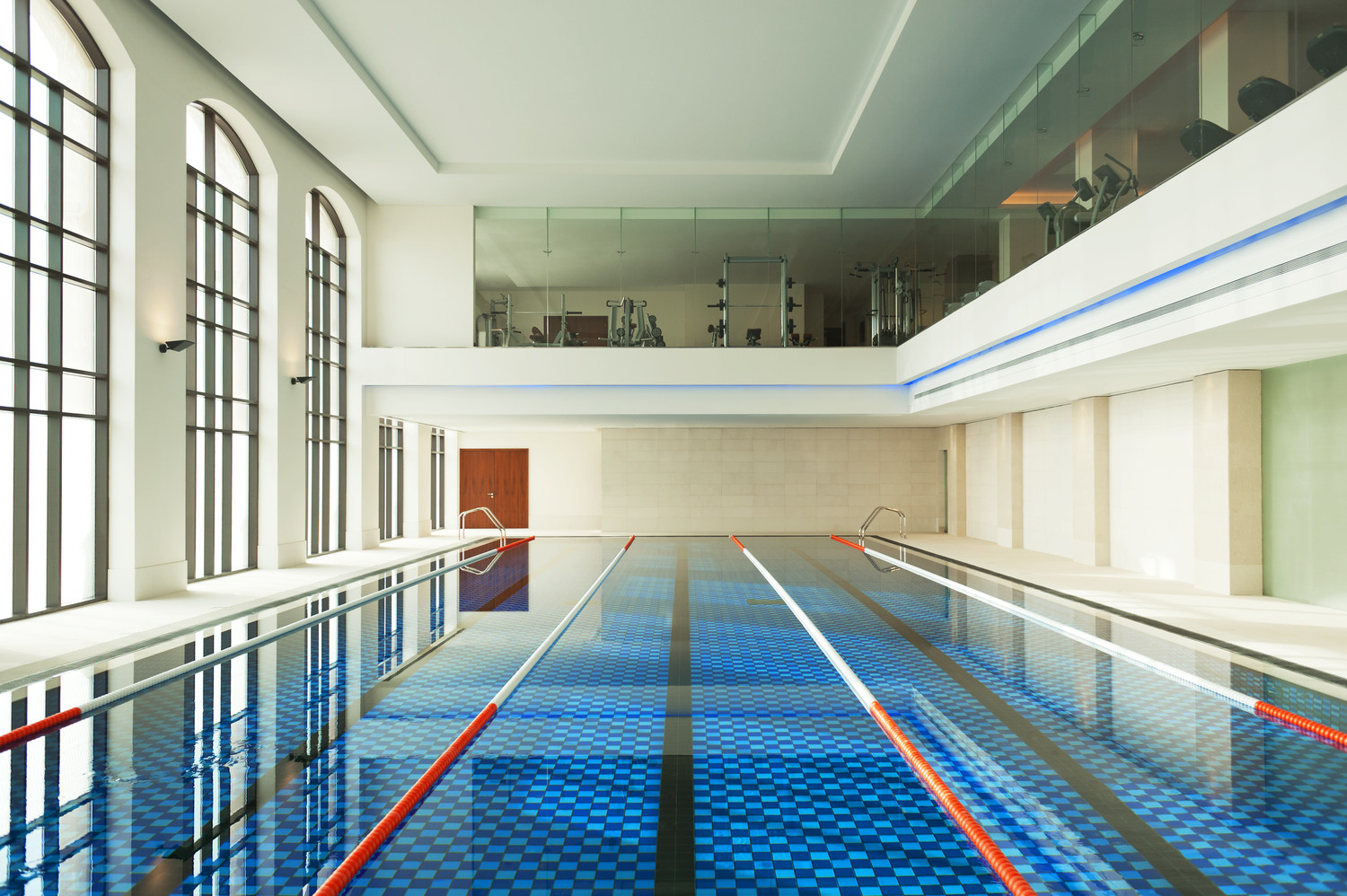 And of course a golf course, designed by Gary Player, captivates golf enthusiasts from around the world with its exceptional setting.
Kids club – again, the best. It has a great team of nannies who constantly entertain the kids with face painting, play dough, singing and dancing, and interactive games. For older children there is a room with all kinds of game consoles and cocoons for quiet time. Kids pools with water slides and water playground made it almost impossible for the kids to leave this magic place to enjoy the beach or have lunch.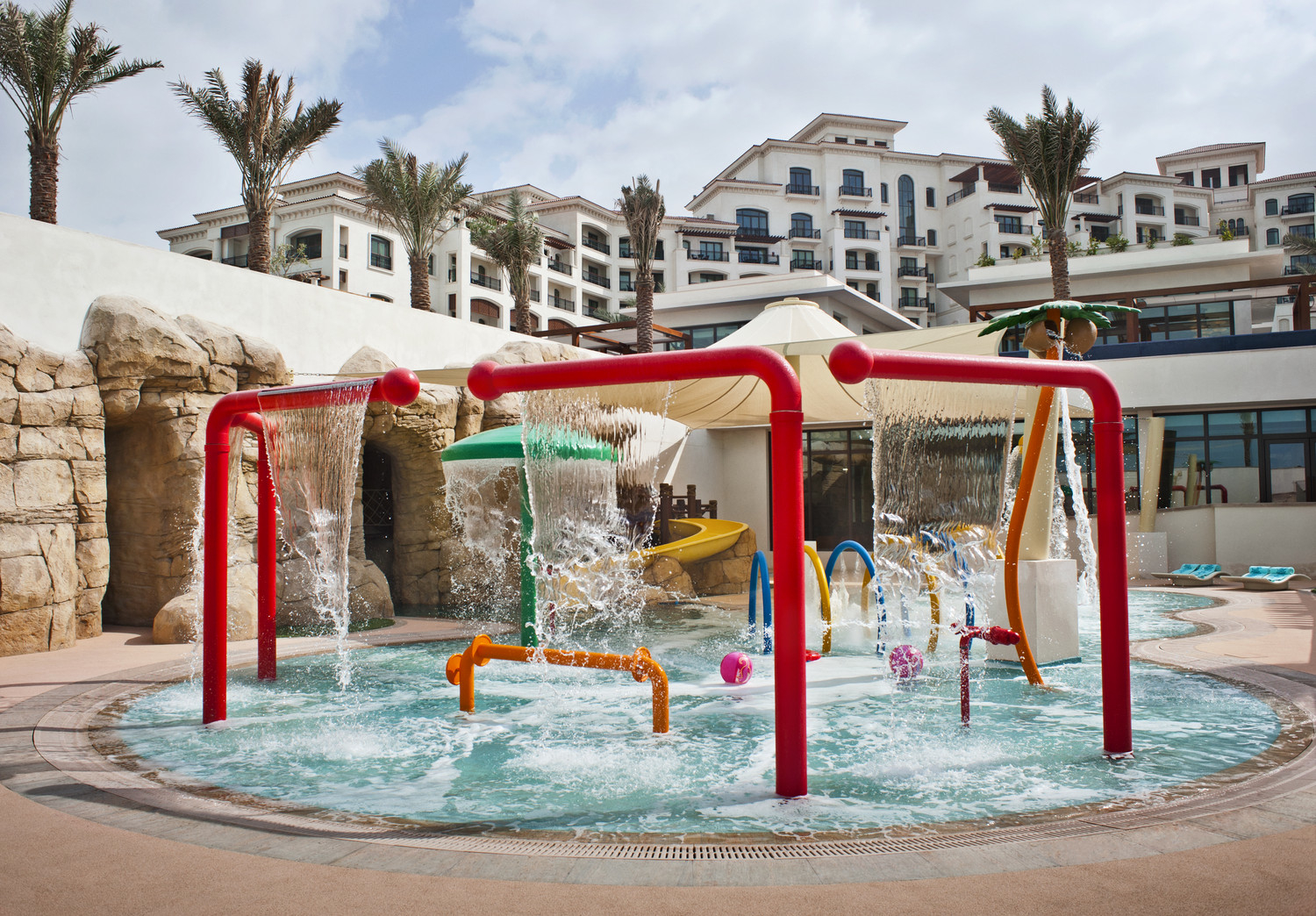 Iridium Spa
What makes Iridium Spa at St Regis Saadiyat Island unique is their focus on clients' needs – they take into account your desire to be energised, relaxed or rejuvenated and suggest treatments to suit the moment. I also love their attention to detail. I received a hand written welcome note and a beautiful ginger tea served to me before the treatment. The massage bed was perfectly warmed up as per my request and the sheets were made out of the softest cotton.
I had an evening treatment to help me overcome the jet leg and the therapist has worked an absolute magic.
My 2 hour scrub and massage ritual has left me completely relaxed and soothed for a good night sleep.  Perfect finish to a busy day!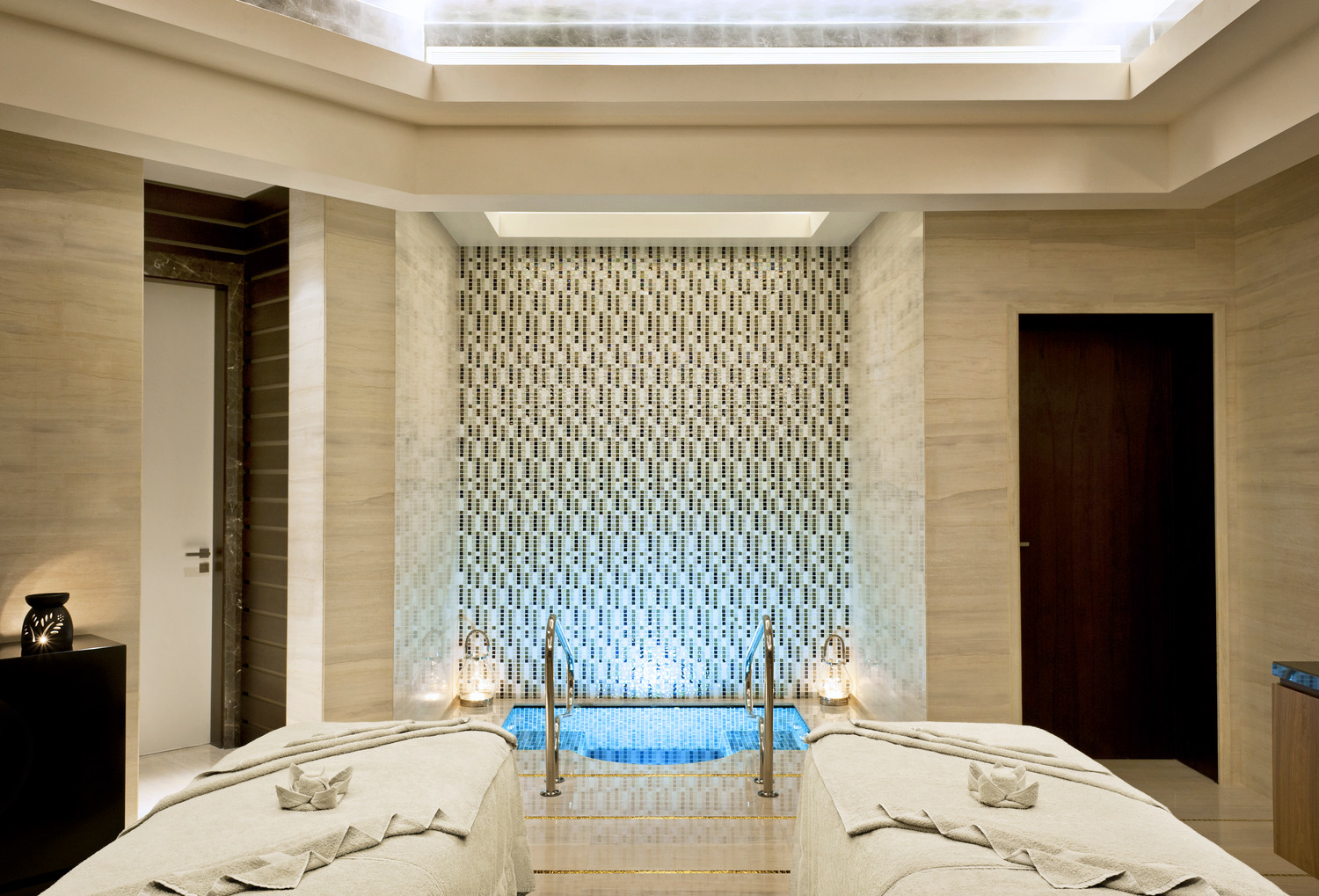 Dining
Dining at St Regis will be another highlight of your holiday here. Take a pick and each restaurant is wonderful. We tried all of them and were delighted by service and cuisine each and every time.
Turquoiz – beachfront dining with the freshest seafood and most tender grilled lobsters. I love the weekend afternoons with DJ and champagne bar set on the sand. Great atmosphere for a fun sunset drink with friends. Ask your waiter to perform a St Regis champagne ritual for you (I won't spoil your surprise, will just say that you will be delighted and amazed).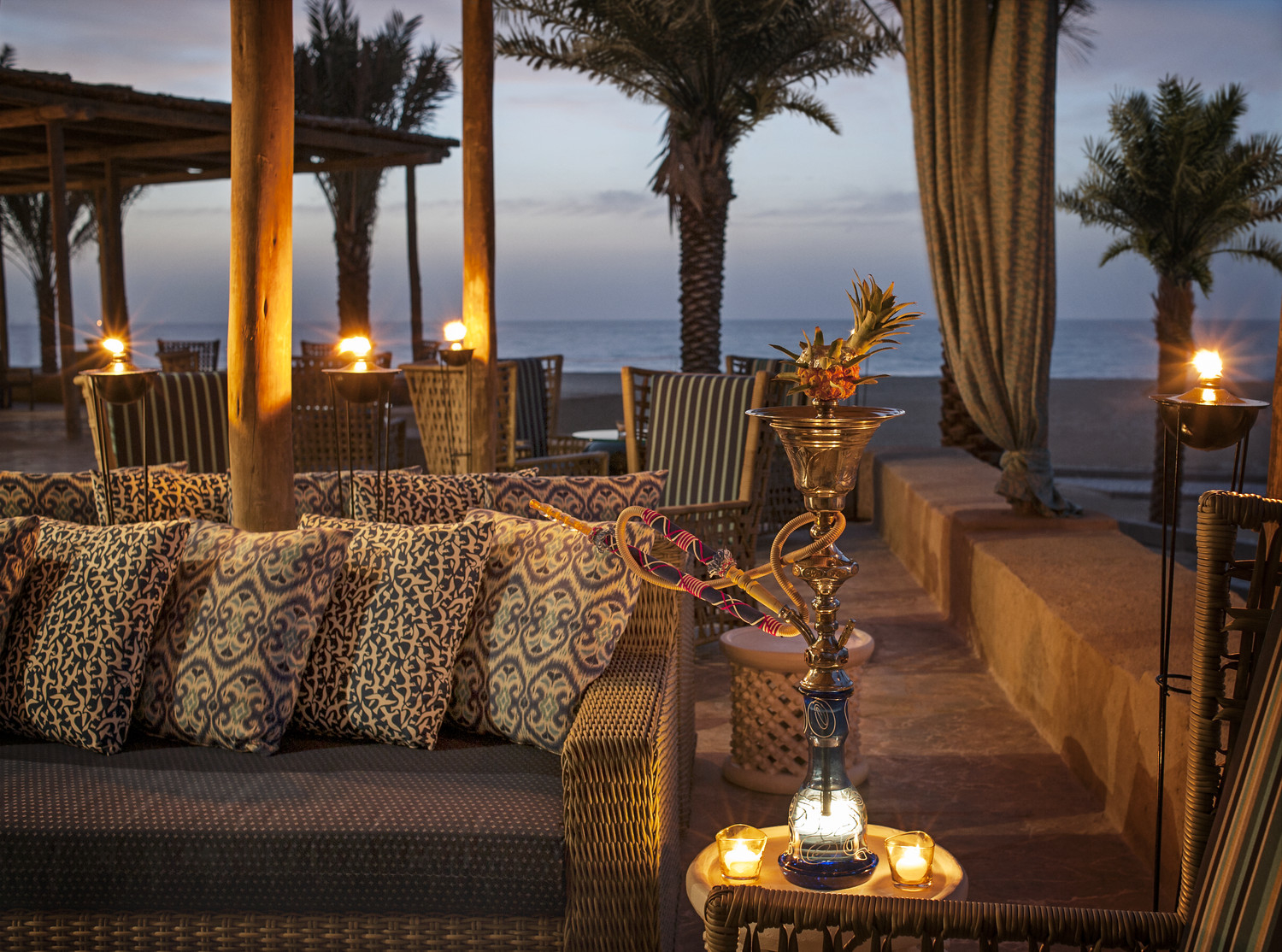 Sontaya – Modern Thai with a twist. Excellent for either relaxed lunch or dressy dinner. At dinner time they light up the candles in the lily ponds surrounding the restaurant – very pretty.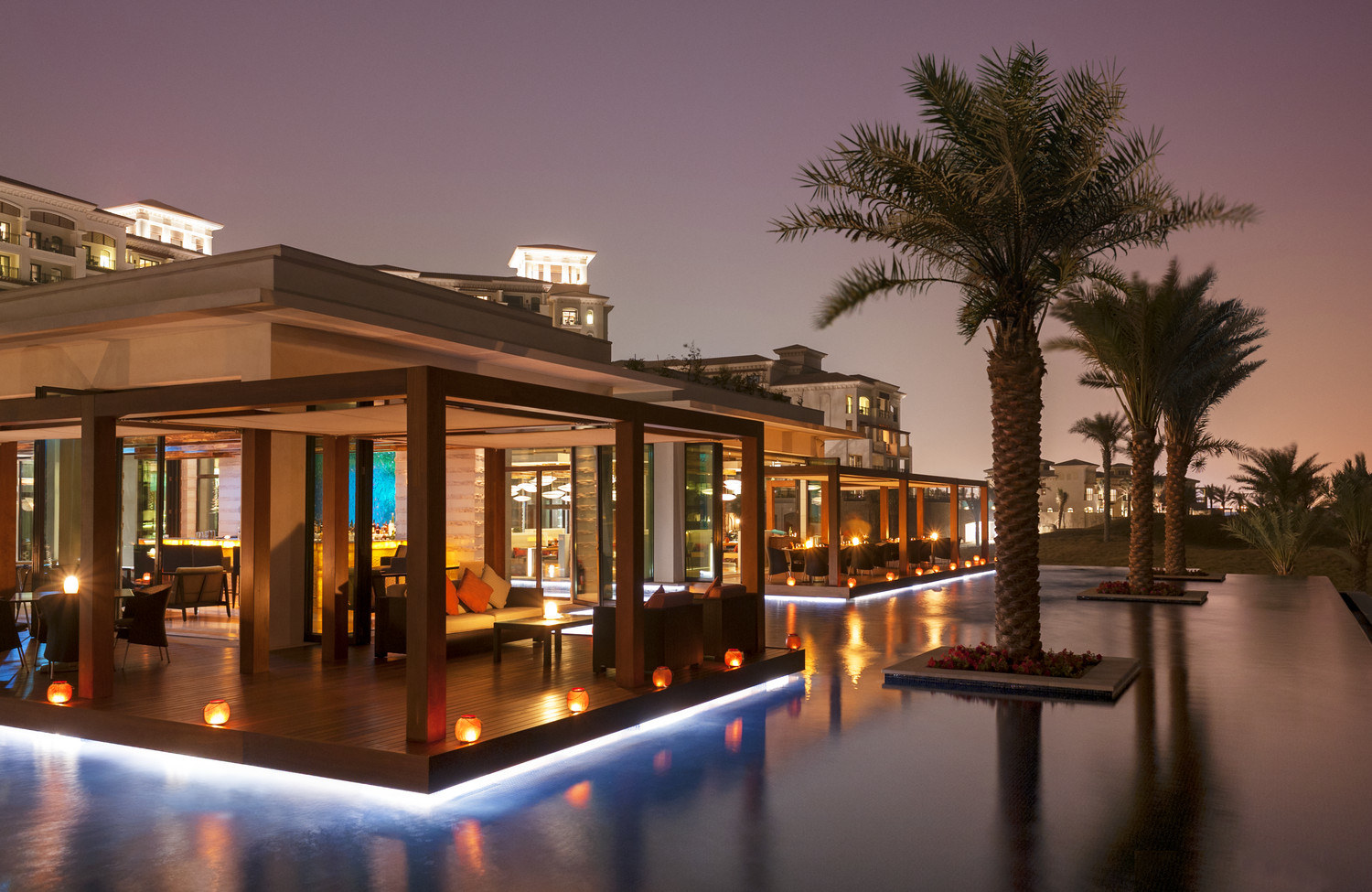 55 & 5th – St Regis signature restaurant, fine dining affair with focus on perfectly cooked steaks. We recommend an indoor table just on this one occasion as the interior of the restaurant is just as spectacular as the food. It exudes luxury and style, and epitomizes everything that St Regis hotels are so famous for.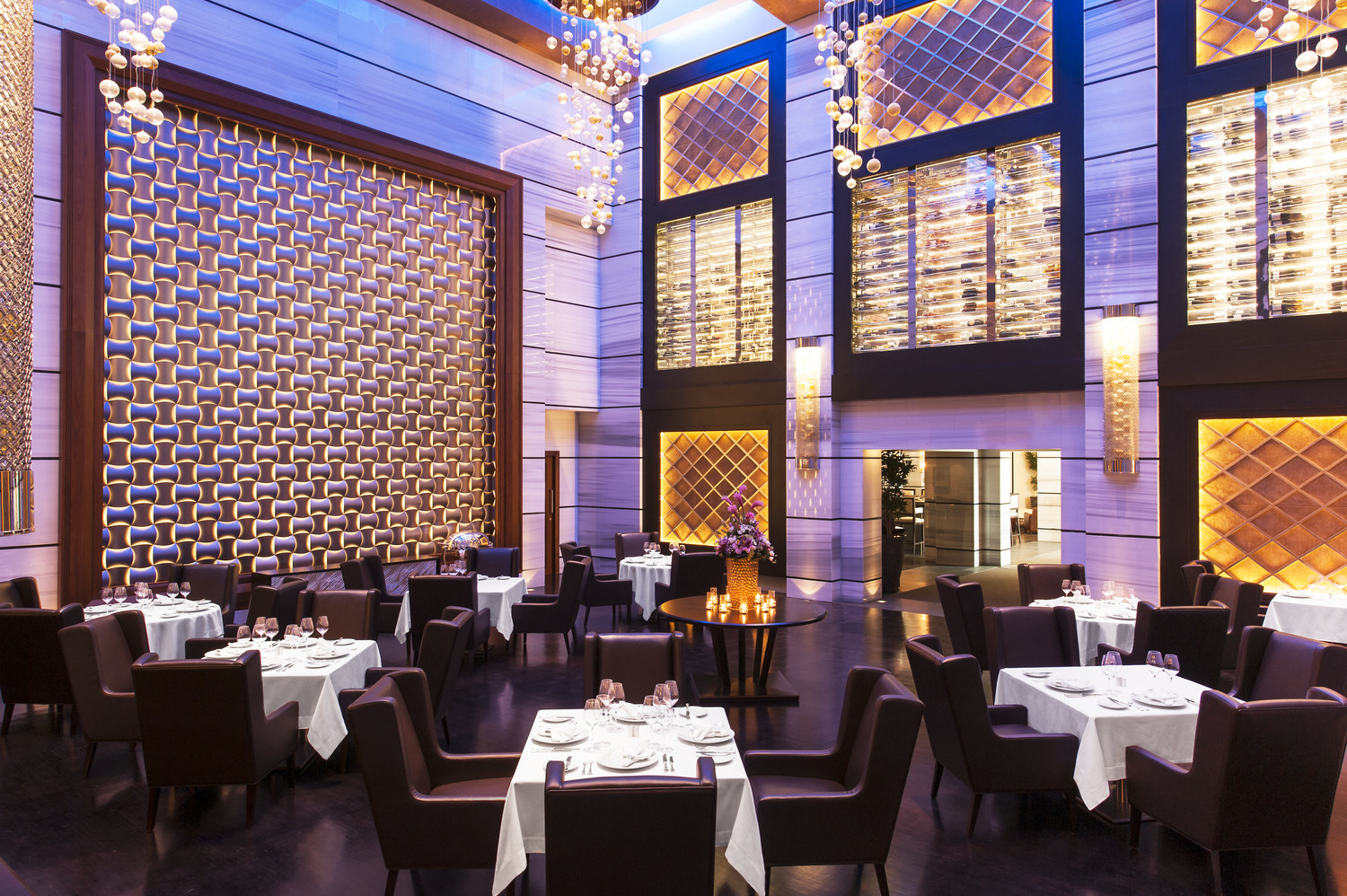 Olea, buffet restaurant, is just as wonderful as the other venues. But being not a big fan of buffet meals for lunch or dinner I would choose it for celebrating special occasions like Easter lunch, Christmas Eve dinner or simply a Friday brunch -Olea has a very lively atmosphere and entertainment for the kids as well as spectacular buffet.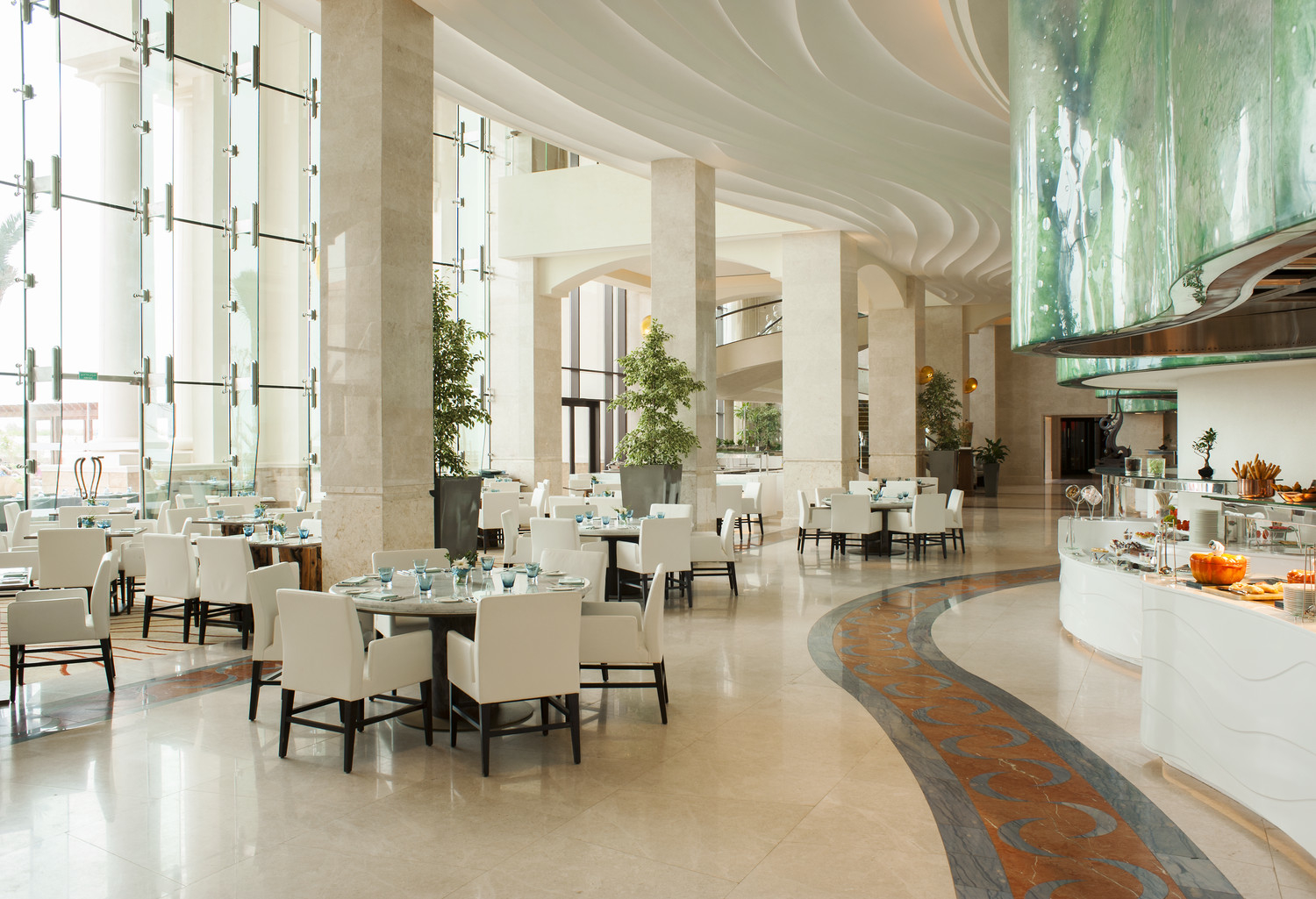 The Lux Traveller Loves
We just Love this resort, everything about it! It is one of the few places in the world where I'd like to keep coming back to.
Splitting Hairs
As much as I try to think there was really nothing at all we were not happy about. My only word of warning is the set up of St Regis suites. When you book a suite, you expect one and it is not quite the case here.
All In All
Spectacular resort in a the best setting with best service, food and atmosphere. Well done St Regis, you have produced another gem!