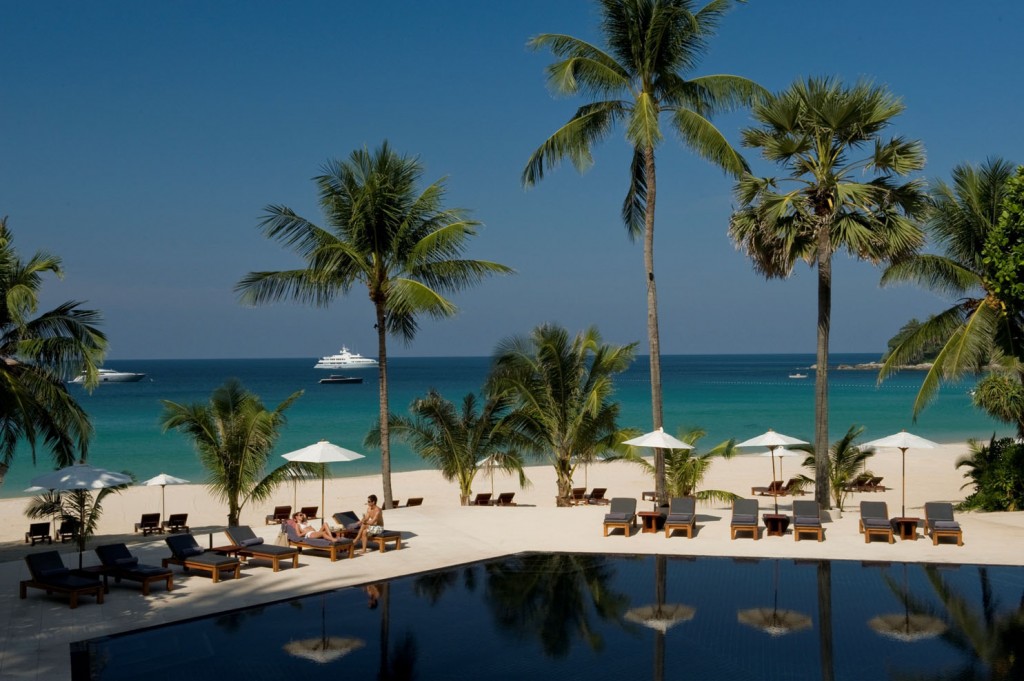 the lux score
91
the lux score explained
Service 8
Rooms 7
Food & Beverage 10
Ambience 10
Attention to Detail 8
Generosity & Value 10
Wow / Hip Factor 9
Facilities 9
Location 10
Fit to Promise 10
The Surin is not the most luxurious hotel in Phuket yet it is as close to perfection as it gets. 'How is it possible?' you ask.
There are a few reasons for that. The Surin is located on the best beach in Phuket – beautiful and secluded Pansea beach which is shared by only 2 exclusive hotels – The Surin and Amanpuri, ultra luxurious property by the famous Aman group. By the way these two hotels are somewhat related – The Surin is 50% owned by the Aman group.
Picture perfect Pansea beach has beautiful green water, soft sand and picturesque rocks at the southern end. There are no hawkers and plenty of beach beds for all guests, a rare luxury in Phuket since the law changed earlier this year and banned all deck chairs on public beaches.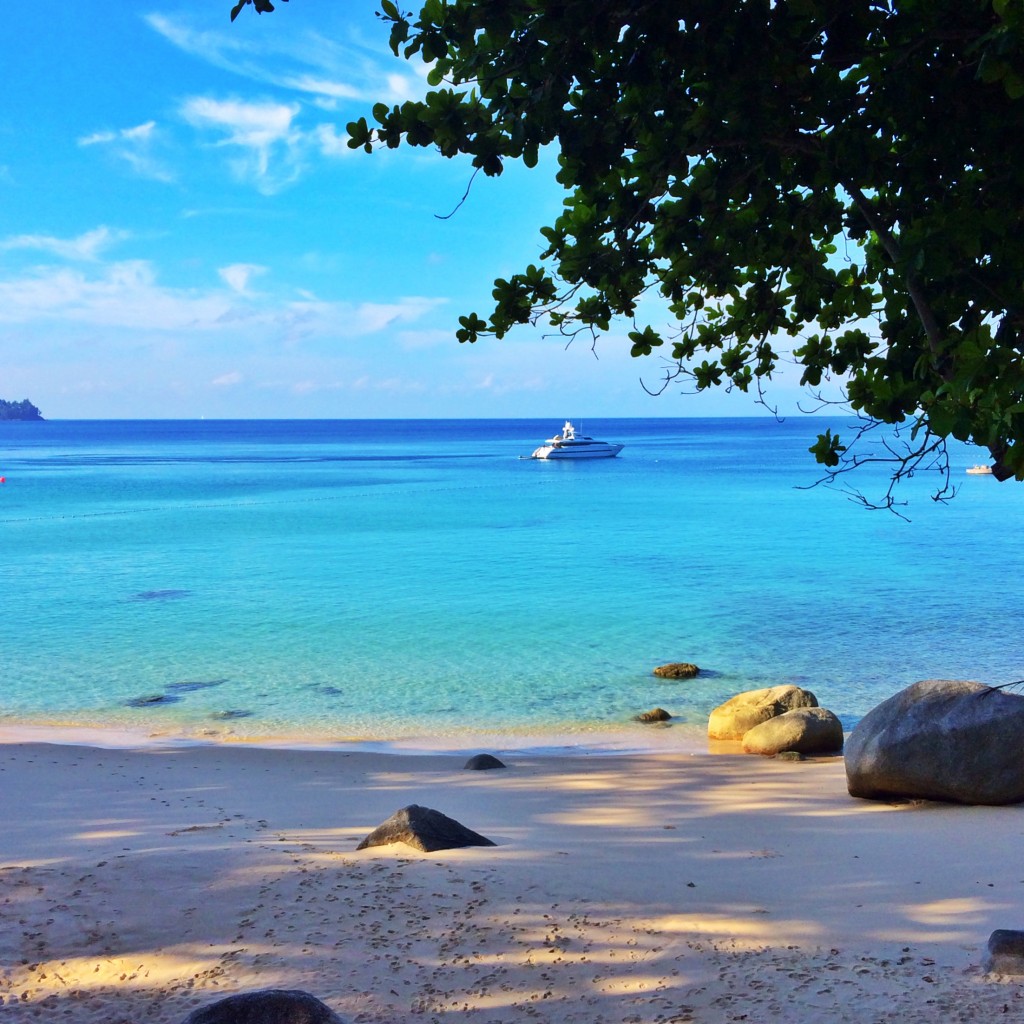 Another reason why we love The Surin is their a new brilliant Swiss GM, Claude Sauter. Claude brought years of experience and clearly a very good taste combined with Swiss precision.
Accommodation
There 112 Cottages at the Surin – a mix of one and two bedrooms. The Cottages are located on a slope and most of them have lovely sea views yet some views could be a little obstructed by the lush green vegetation surrounding the resort.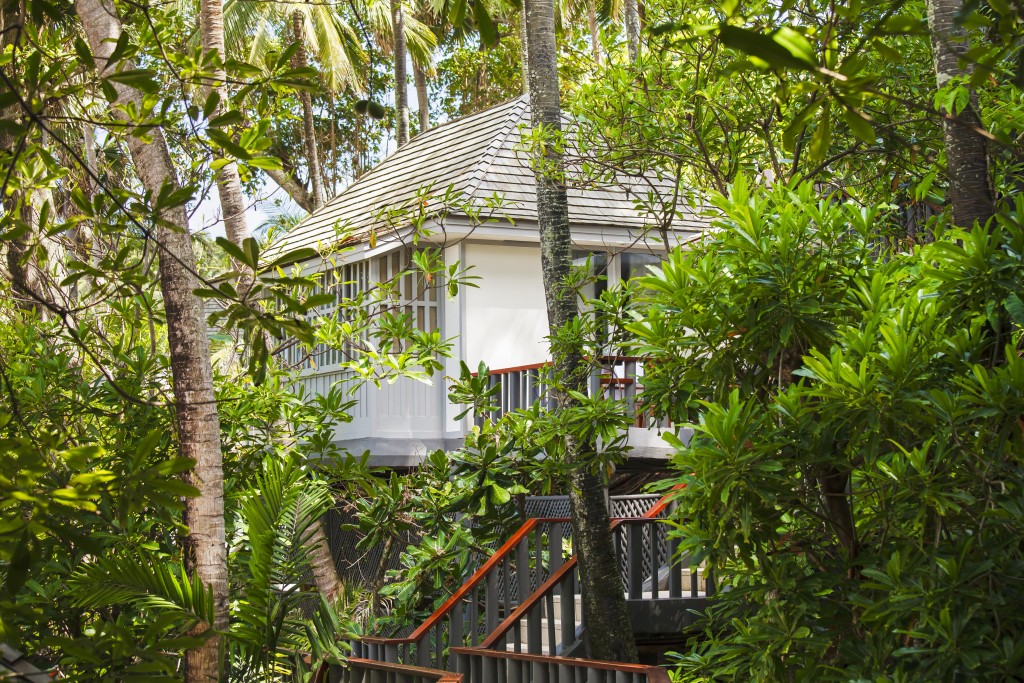 The most prestigious accommodation are the Beach Suites located right on the sand with direct access to the beach. We were lucky to stay in one of these suites and we loved our time here so much we didn't want to leave.
Cottages are pretty simple inside – bedroom, wardrobe area and a spacious bathroom in one open space (66 sq meters all up including the private terrace). They are simply furnished in white and cream tones and have a light beachy atmosphere.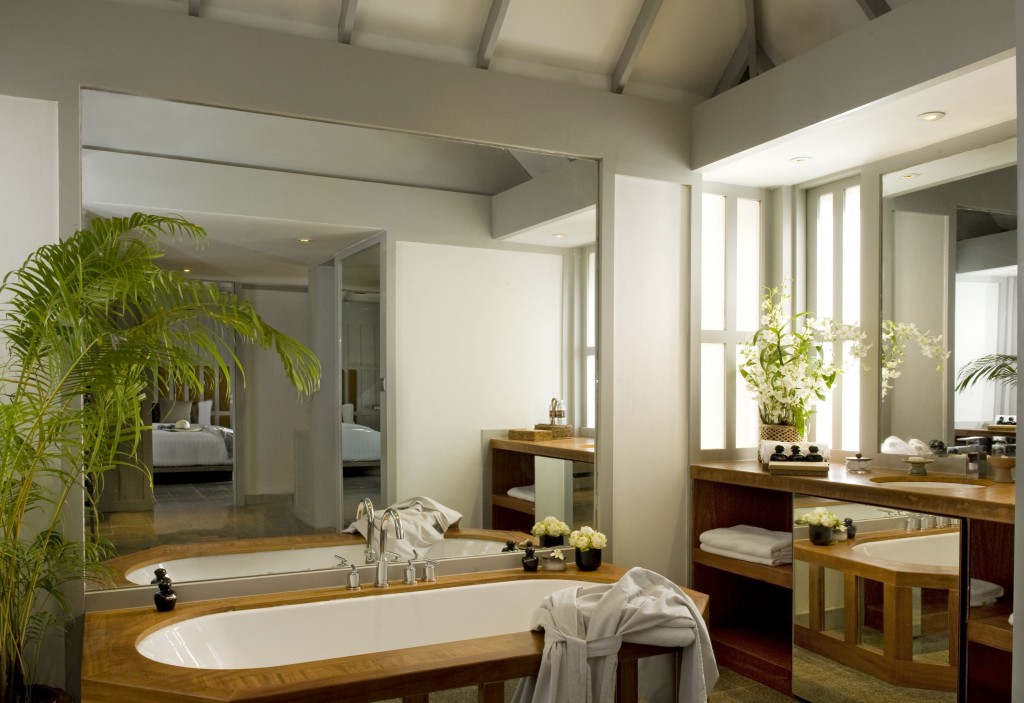 Being a few steps away from the sea and waking up to the sound of the waves rolling onto the shore is truly priceless!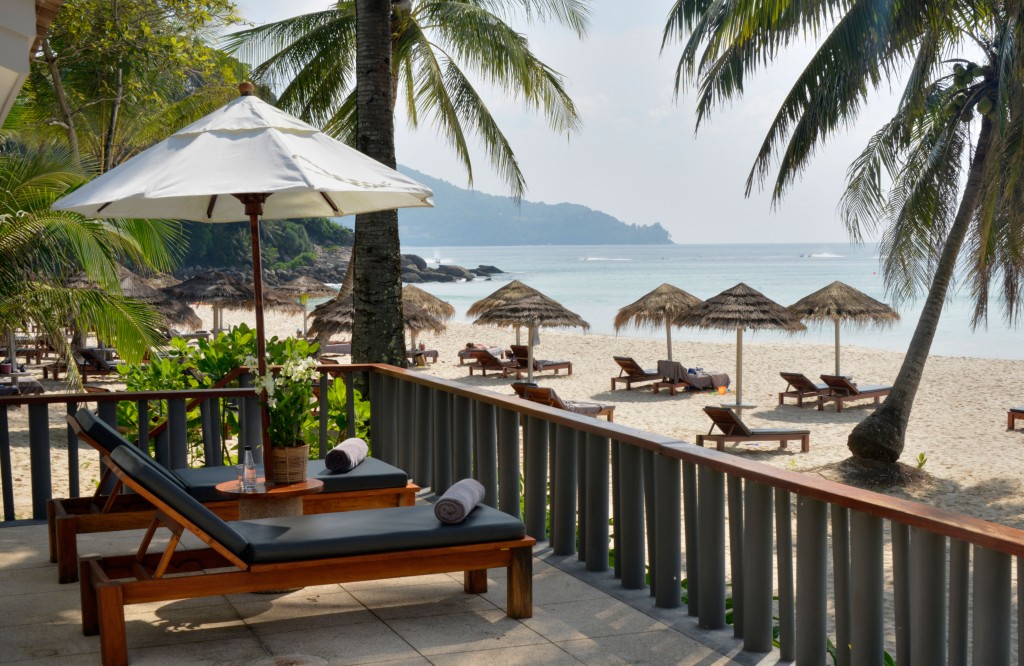 One bedroom cottages are great for couples while families would be more comfortable in a 2 bedroom version, located a little higher up the hill, yet offering more space and privacy for the parents.
All cottages are connected with each other and the main pavilion through a series of stairs (quite a lot of them); something to be mindful of for older guests and parents with strollers.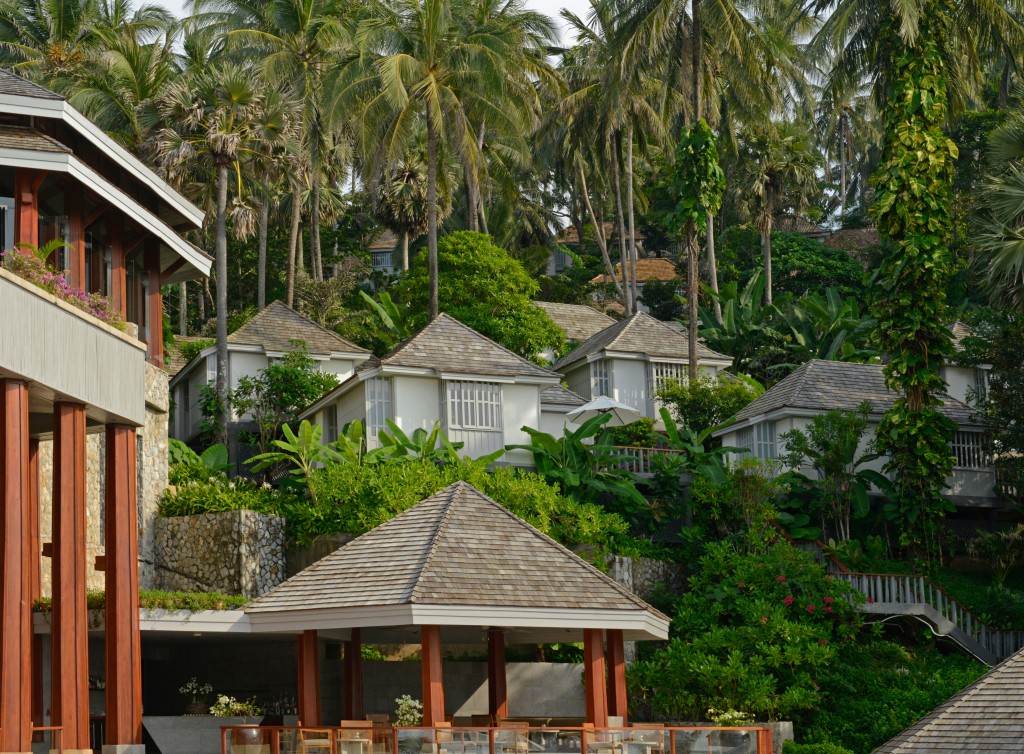 Facilities
Life at The Surin revolves around the stunning beach. Days often start with a walk on the sand and a splash in the sea. We loved getting out of our cottage early, shortly after the sunrise, and walking on the beach all by ourselves – felt like the whole world belonged to us.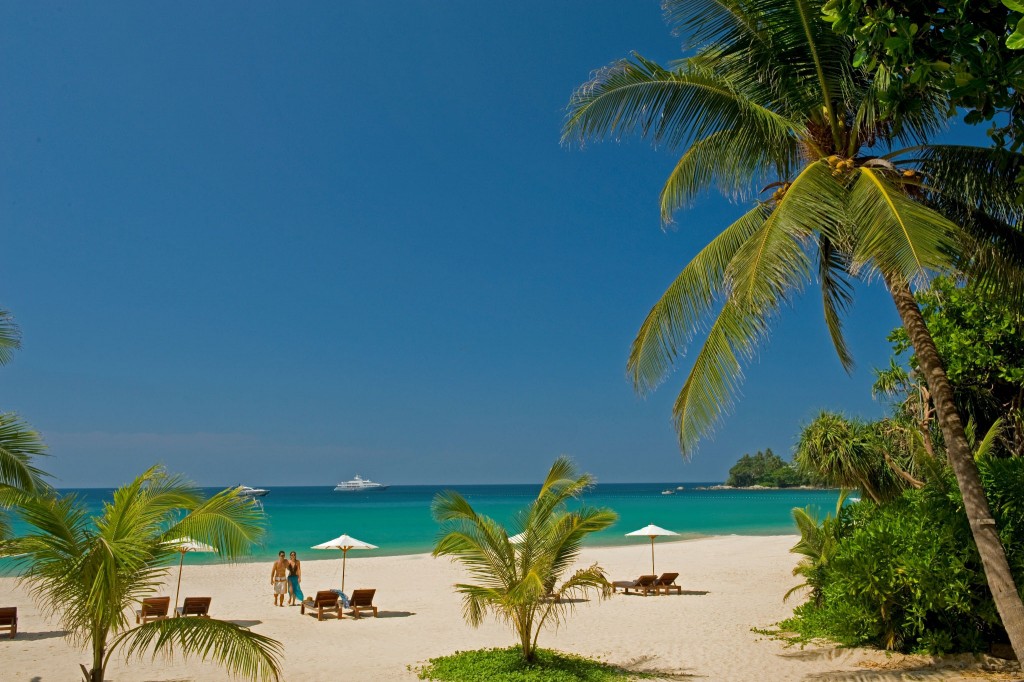 After a stroll – the gym. Gym is small but really lovely as it is located right by the beach with floor to ceiling glass windows. I loved running on the treadmill and gazing towards the beautiful sea in front of me. Dreamy!
Resort's large black pool is also very pretty and is surrounded by many comfortable day beds. Beachside restaurant is also here and becomes a very busy popular place at lunch time.
Dining
Dining at The Surin is fantastic too – I haven't missed a meal at this wonderful resort.
Breakfast is served in the upstairs restaurant with a spectacular view of the whole bay. Fresh mango, pomelo, watermelon are in abundance; fresh fruit juices are quickly made on request; crepes, eggs and pancakes are cooked in front of you and many guests seem to linger over this meal as it is just so enjoyable to take your time and enjoy the view and good food.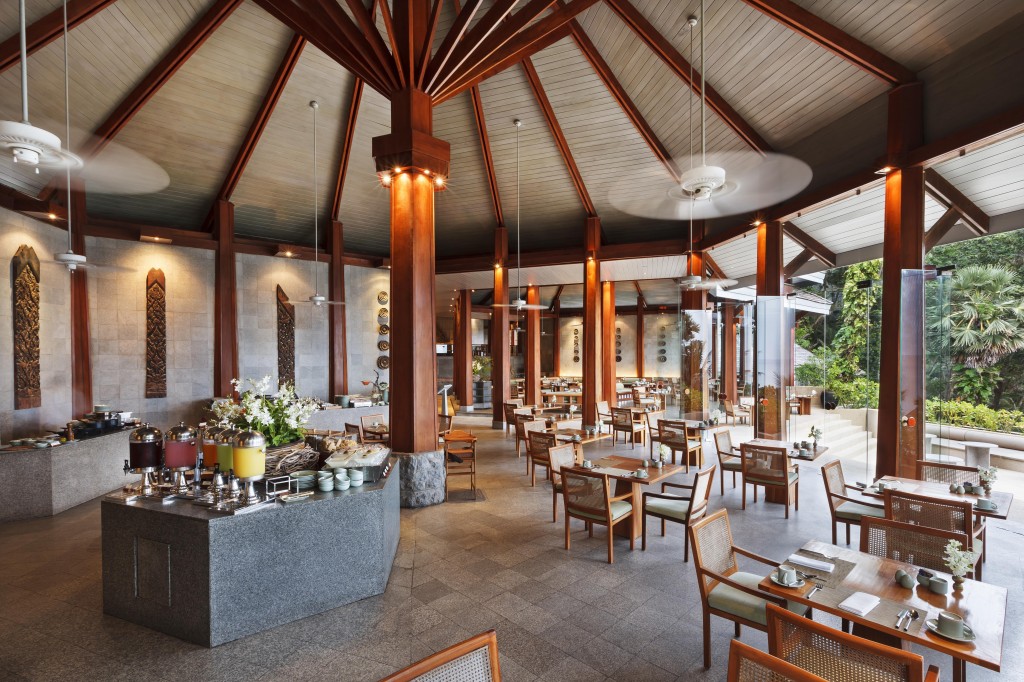 Lunch is served by the pool under the large beach umbrellas. Thin Italian pizzas, salads and Thai dishes are cooked to perfection and served quickly, often accompanied by a glass of white wine. And why not? You are on holidays after all!
For dinner guests have a choice of 2 venues – Beach Restaurant for seafood or Lomtalay Thai for authentic Thai dishes.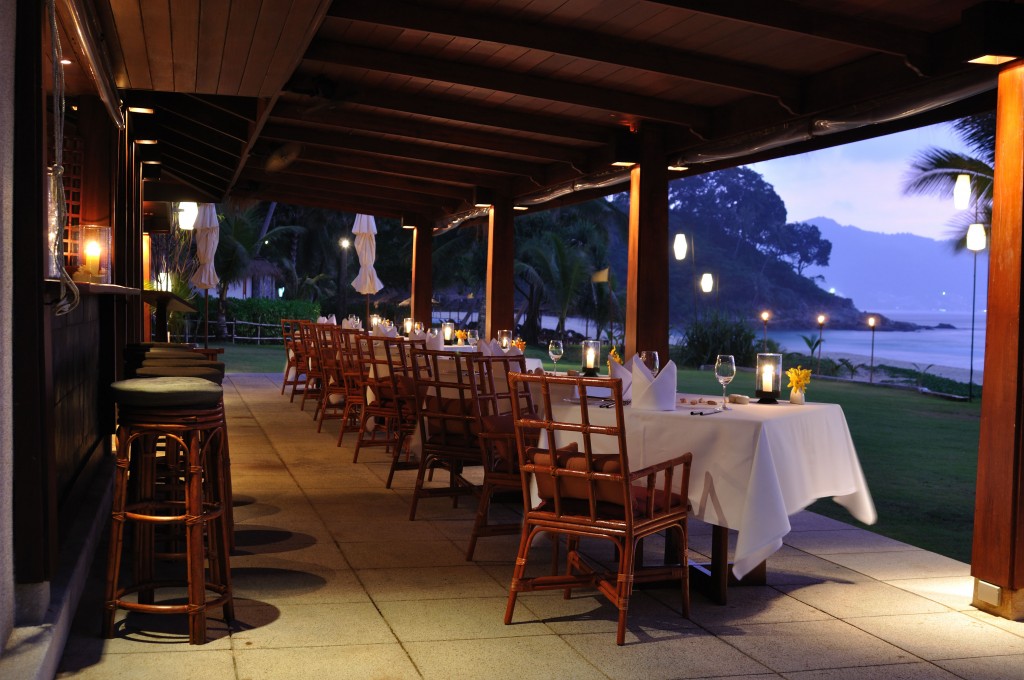 We tried both restaurants and the food is sensational in both.
The Beach restaurant has left a lasting impression because of its unique setting right on the beach and wonderful fresh seafood. The 'must try' specialty is local snapper (freshly caught that morning) steamed to perfection with Thai spices, deboned and served whole – melts in your mouth! And another 'must try' is local Phuket lobster – again freshly caught that morning, grilled and served with Thai clear spicy sauce. Sweet, tender, amazing!
The Spa
The Surin has a lovely hillside spa that offers all traditional therapies expected in a five star resort. Its tranquil setting and holistic approach will help you rejuvenate and relax after a long trip. I tried a relaxation massage and it was very pleasant.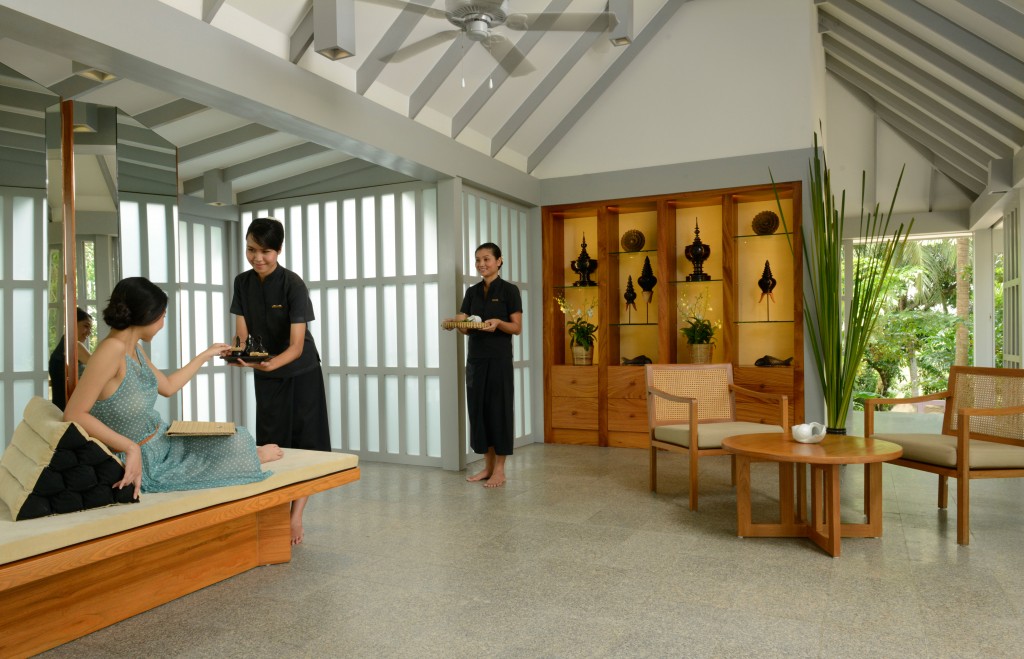 The Lux Traveller Loves
The best beach in Phuket with free non motorised water sports
Fantastic food for breakfast, lunch and dinner
Very welcoming team and a great GM
Wonderful vibe and setting – pretty, relaxing and perfect in many ways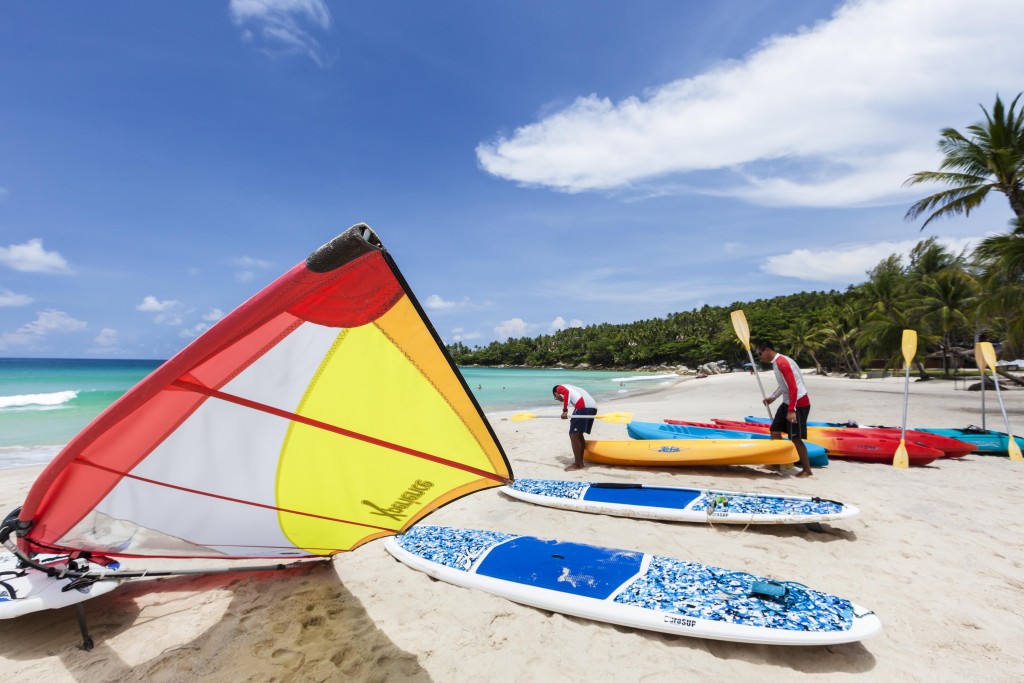 Splitting Hairs
The Surin could benefit from having a kids club (at least for the peak season when there are a lot of children at the resort) and some organized fitness classes like yoga and pilates for the adults.
All In All
The Surin is a fantastic, well priced resort (rooms start from $350 per night at low season), highly recommended for families and couples alike. I would love to come back to The Surin again soon. I am in love with this beautiful place!