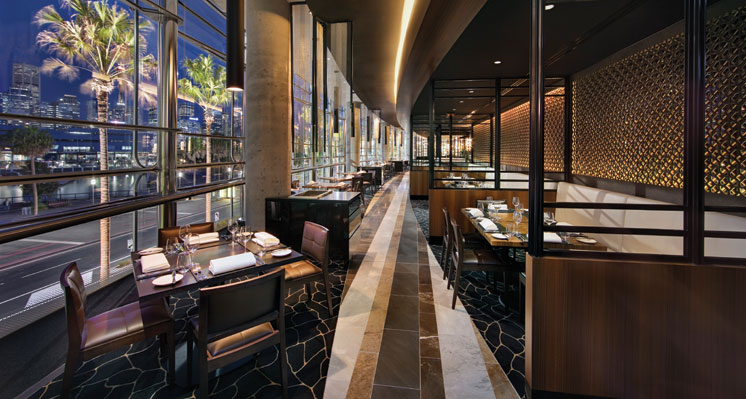 Sydney hasn't had a lot of action on its fine dining scene for quite some time. But in the last year a number of wonderful  fine dining establishments have popped up out of the blue and we have decided to feature them on The Lux Traveller. When visitors come to town they always want to know where to go. We have the tips just for you.
1. Ananas – Excellent modern French cuisine with a twist
Perfect for: Romantic Dinner or Catch up with friends
Food: 10/10
Décor: 9/10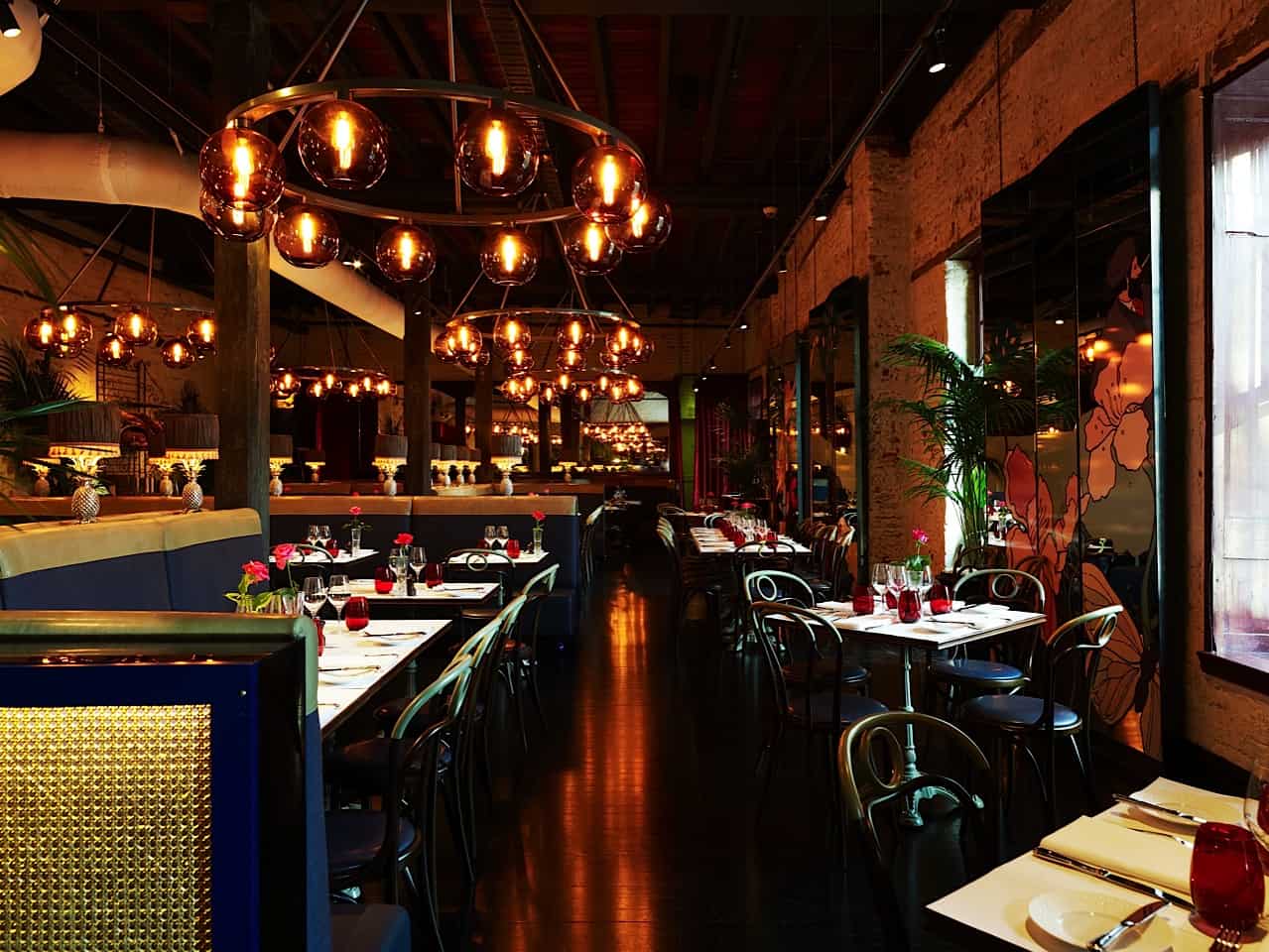 The restaurant's décor is chic and elegant. The lighting is dim, with candle like chandeliers providing a certain demure feeling that adds to the restaurant's allure! The who is who of Sydney is here to see and be seen.
The food is just as exquisite as the décor. It is clearly French influenced, but remains light and modern. The menu is equal (if not better) to the best Parisian brasseries.
Exceptional Must Try dishes – Duck liver, Lobster ravioli and Caramel éclair.
The bar is an excellent place for an after dinner drink. It is very busy with excellent buzzy atmosphere.
Ananas ('pineapple' in French) is a must try for anyone who enjoys fine dining and vibrant atmosphere.
2. Gowings Bar & Grill in QT Hotel  – City Sleeker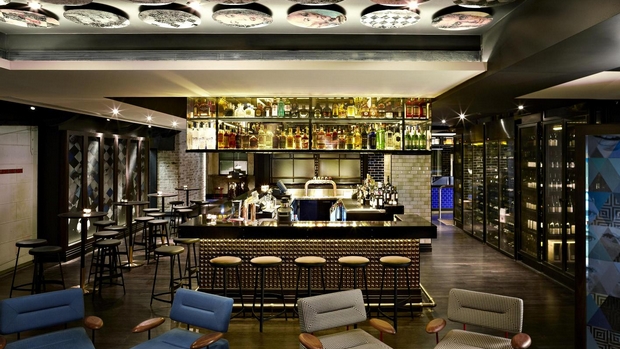 Style: Funky European Brasserie with edgy contemporary design
Perfect for: Hot date, Girls night out
Food: Fresh & Hearty, 9/10
Décor: 10/10, warm and inviting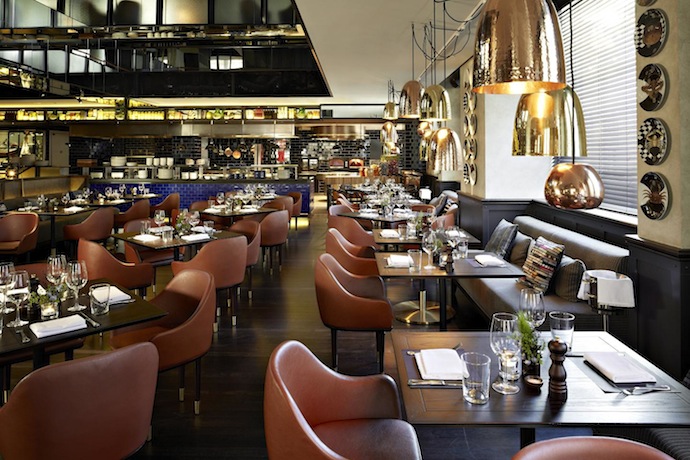 I liked the restaurant from the minute we walked in. It was a Tuesday night and the restaurant was completely full. The atmosphere was buzzy and the excellent food and wine flowed through the night.
The food is fairly simple and hearty – absolutely perfect for a winter night out.
Must try dishes – Duck from the rotisserie and apple desert
Excellent designer restaurant with great food – can't wait to go back!
3. Sokyo – Modern Japanese in The Darling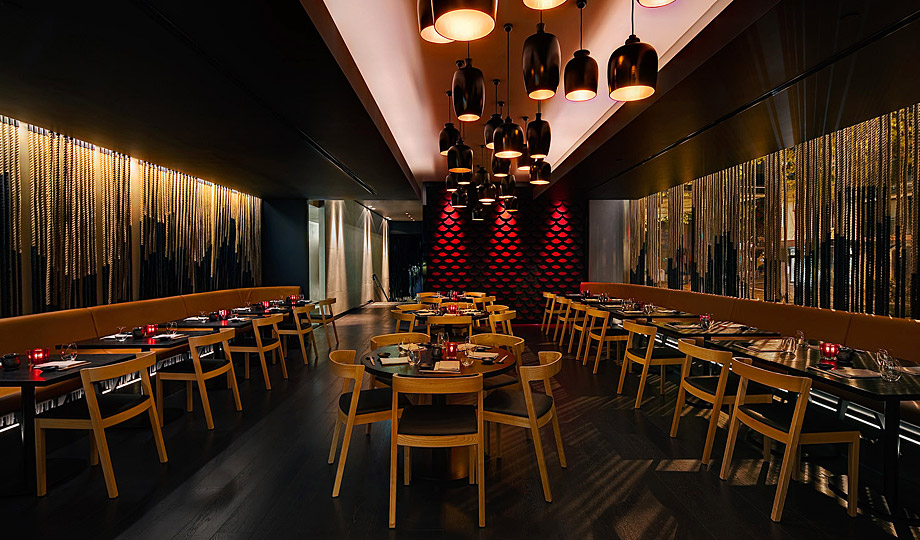 Style: Traditional Japanese with a modern twist
Perfect for: Dinner with friends
Food: Divine 10/10
Décor: 8/10
Another new Sydney restaurant with a great bar. If you are dining here on the weekend make sure to try out a cocktail or two at this funky establishment.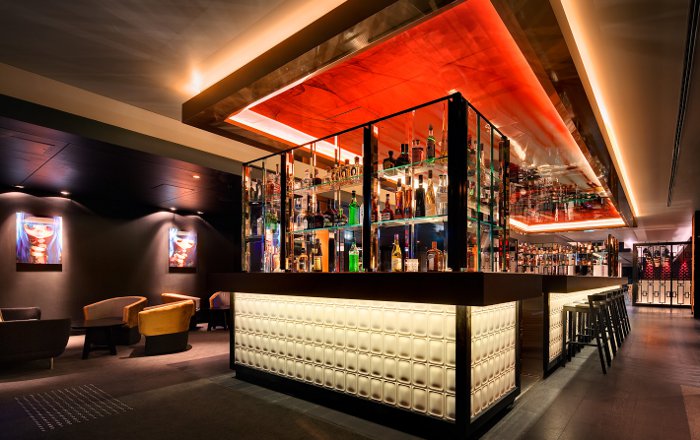 Sokyo is located in The Darling Hotel, a five-star designer hotel in Pyrmont. The restaurant is run by the Californian Japanese chef, Chase Kojima, former worldwide chef of the Nobu restaurant chain.
The restaurant itself has a very interesting menu. There are four sections that feature sushi and sashimi, robata (Japanese grill), tempura and traditional main dishes.
The dishes are very light and exceptionally tasty. Every dish we ordered was mouth watering and memorable.
Must try dishes: Morton Bay Bug tempura, Wagyu beef and Spicy tuna on crispy rice.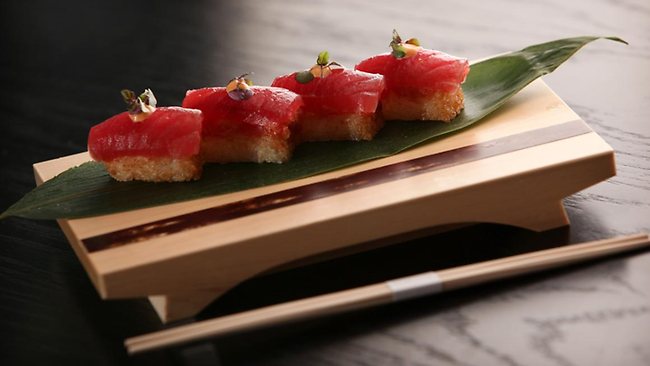 Interiors are quite dark yet inviting. I especially like the second room (open only on the weekends) with dark carpeted floors, white seats and ultra modern ceiling features.
Main dining area features a gleaming sushi bar with freshest fish and traditional Japanese timber tables and chairs.
4. Black by Ezard – Excellent steak house at The Star
Style: Modern steakhouse with a view
Perfect for: Boys night out, Family occasion
Food: 9/10
Décor: 8/10
Black is the latest venture by Melbourne chef Teage Ezard. Ezard is the creative force behind two hat restaurant Ezard and Asian street food diner Gingerboy.
The décor of the restaurant is cool and slick; seating is a mixture of traditional tables and elegant leather booths.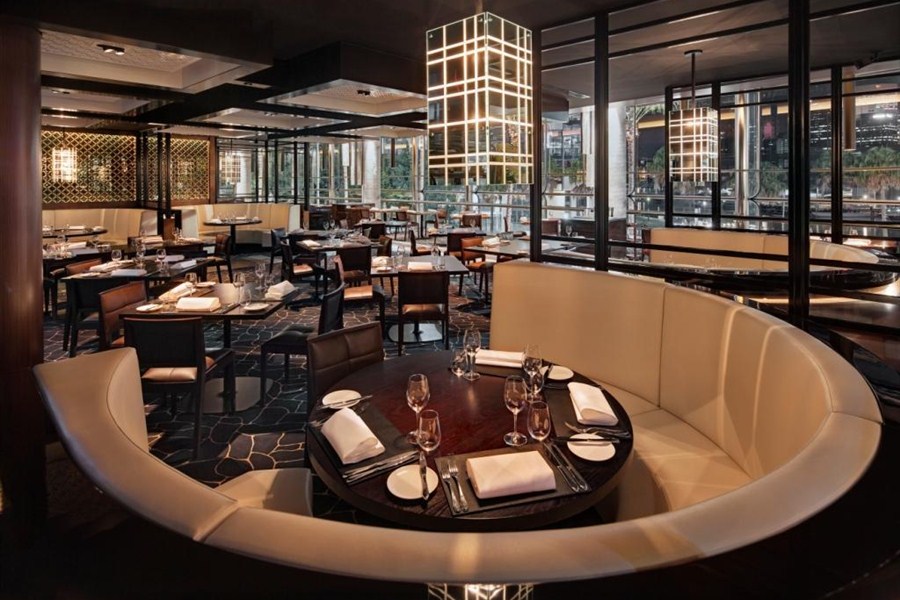 Floor to ceiling windows look out onto Pyrmont Bay.
The vibe is elegant as opposed to cost though I imagine most clients don't come here for cozy seats. The restaurant's extensive selection of meat and seafood  is the main draw card.
The meal starts with a mouthwatering brioche served with some black volcanic salt and soft butter.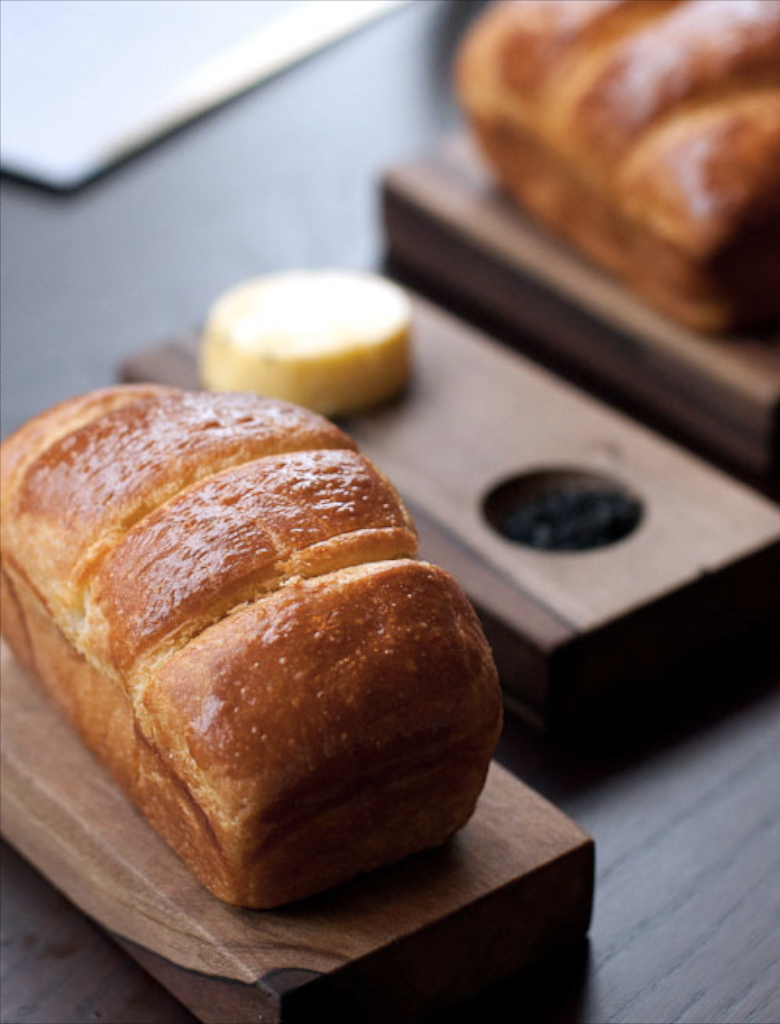 Seeing that Black has an amazing selection of wagyu and grass fed beef cuts we highly recommend trying one of those or ordering a sharing plate and trying a couple of different meats.
The wine selection on offer is  so extensive that they present it to you on an iPad. You are sure to find something for your palate.
Must try dishes: Wagyu steak with truffles and the famous chocolate desert.
Enjoy Sydney's beautiful food and stay tuned for more fine dining news!