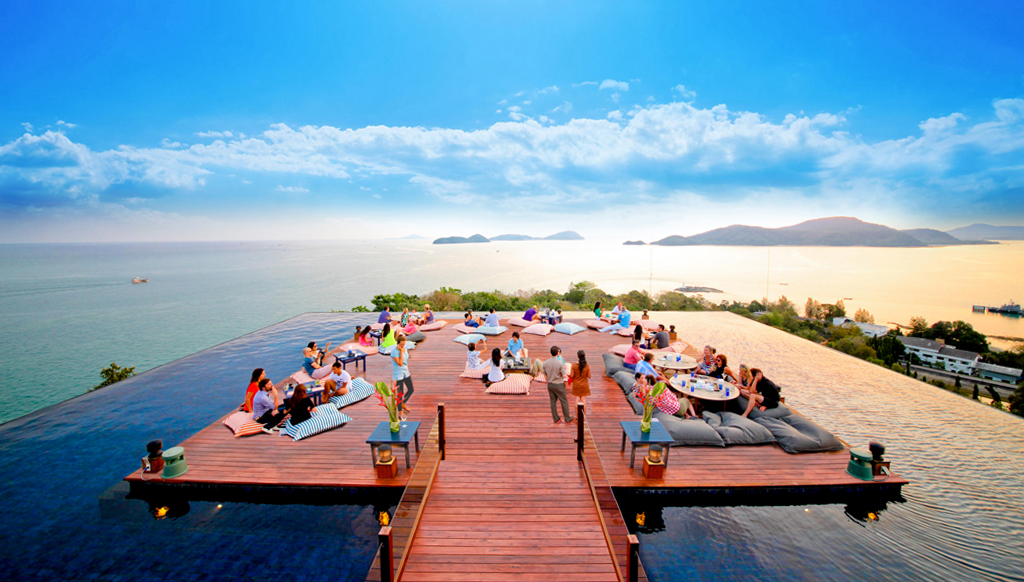 Phuket is known for its wonderful beaches and warm tropical climate. It is a favourite holiday destination for Australians and Europeans. We had so many enquiries on the best places to stay and visit that we had to spend a month in Phuket to find all the answers. Please find below a summary of our favourite places. Please contact us with any questions, we'll be happy to help.
Best Romantic Hotel – Trisara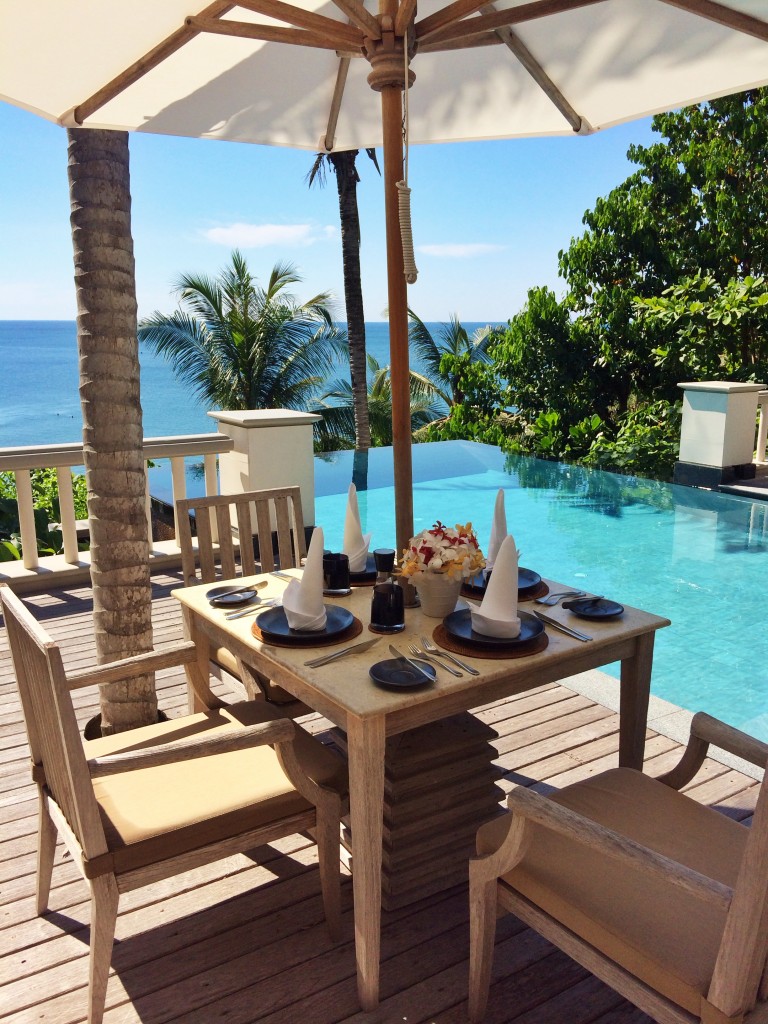 Trisara is one of the most celebrated and expensive hotels on the island. Rates start at USD $1,000 per villa per night but the hotel truly delivers a wonderful romantic holiday. Absolutely perfect for a honeymoon or a special occasion.
Stand alone villas are very spacious, utterly luxurious and very private. The views from the terrace with a private pool are stupendous and will mesmerize you from the minute you walk in.

Both hotel restaurants are fantastic – choose from either seafood or gourmet Thai dishes. Private beach in front of the hotel is not the best swimming beach because of the rocky bottom, but is private, for hotel guests only, a rare luxury in Phuket.
Other wellness activities include a good size gym, tennis courts and yoga lessons. Trisara Spa 6 hand massage is famous all over Phuket – it is the only spa offering guests this indulgent treatment performed by 3 therapies at a time.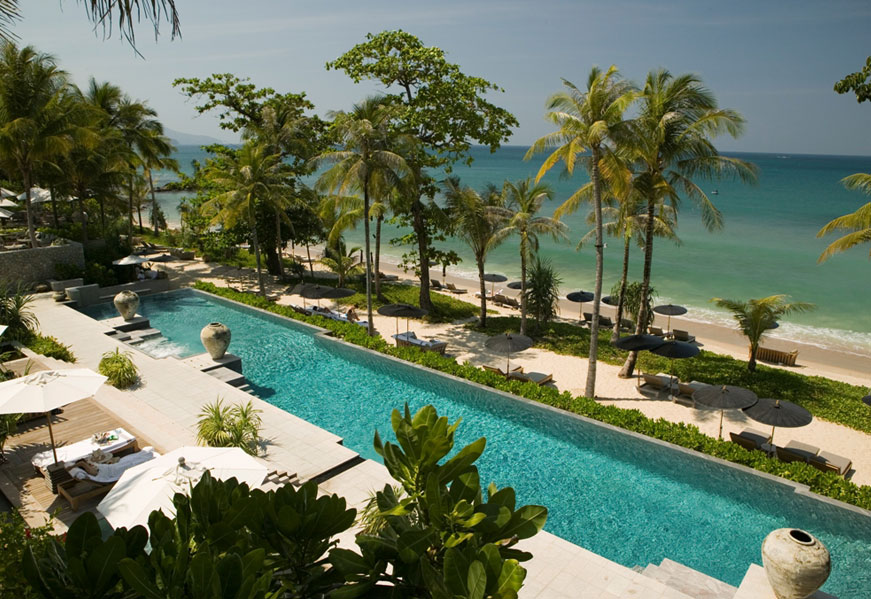 Best Family Hotels – Andara Resort & Villas and The Surin Phuket
Andara Resort & Villas
Andara offers the best accommodation for families – a selection of 1, 2, 3 bedroom apartments with a huge living room, full kitchen, private swimming pool on a terrace and a multitude of activities to entertain the young and young at heart.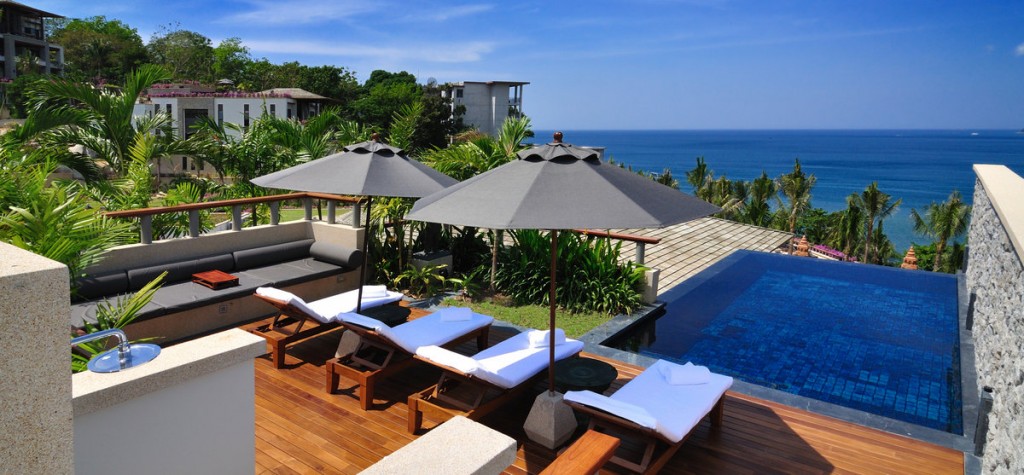 Choose from pizza making classes for the kids, kids club art and craft sessions, tennis lessons, bootcamp fitness at the gym or spa treatments at Andara's stylish spa. For beach lovers, Andara arranges a private drop off to Kamala Beach (2 min drive) where they have a semi private section with beach mats and refreshing drinks.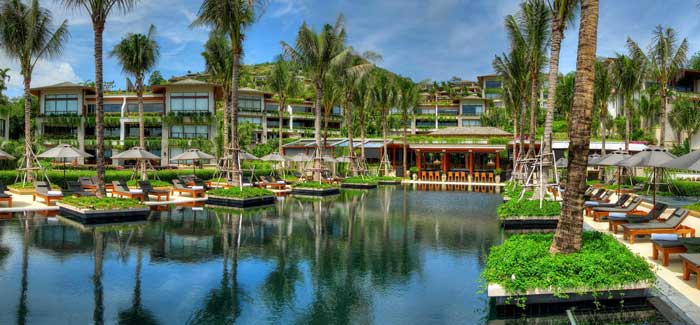 Sunday brunch at Andara during holiday season (December – January) is fantastic and deserve a special mention. It is a dressy affair with mountains of fresh seafood, sashimi and never ending sparkling wine to accompany the feast.
Rates at Andara start from USD $1,000 per suite per night.
The Surin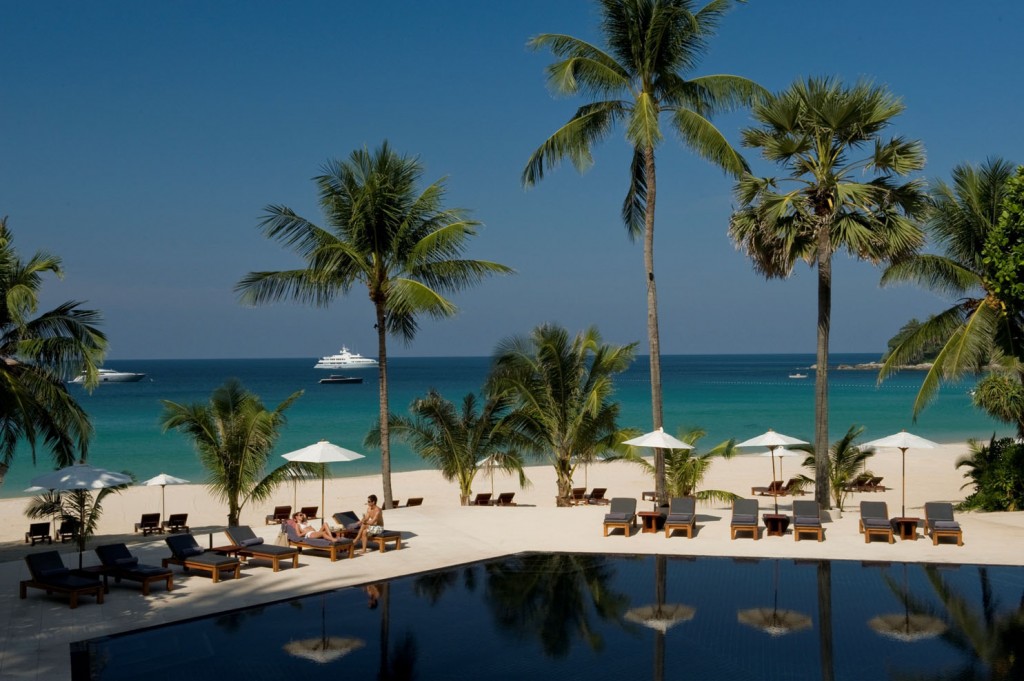 The Surin is one of our absolute favourites in Phuket for both couples and families.
For couples, beach front cottages are sensational and so romantic. They are located right on the white sand, a few meters away from the water. Families will be very comfortable in the 2 bedroom cottages located a little further up the hill.
Surin private beach is the best in Phuket – white sand, gentle waves, clear blue water – paradise for swimmers. Paddle boarding, kayaks, hobbie cats are on offer for the hotel guests; long lunches by the pool make the days go overly quickly. For dinner there are 3 excellent restaurants to choose from and once or twice a week the hotel organises a beachfront BBQ with a DJ and free flowing champagne.
Once you are at The Surin you'll never want to leave!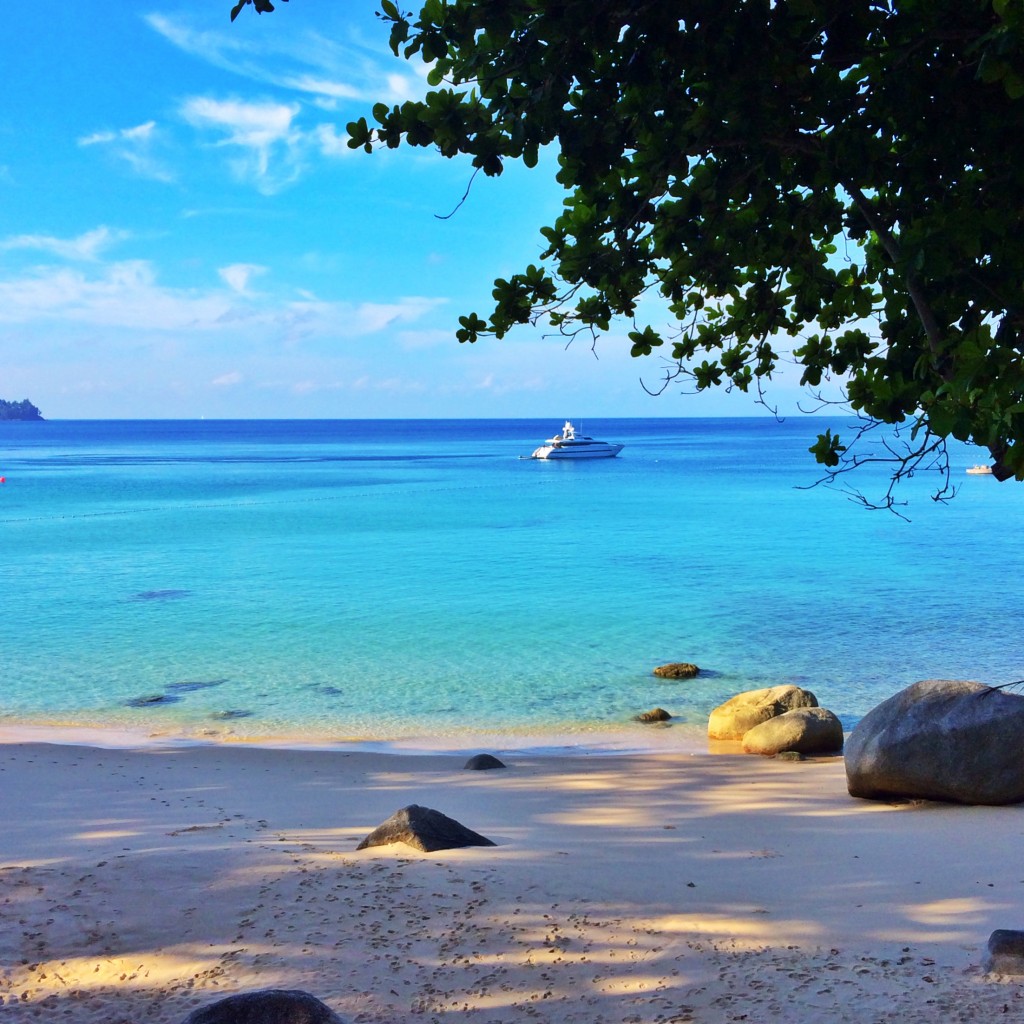 Best restaurants
My personal rule in South East Asian resort towns is not to venture out of the 5 star hotel restaurants for dining. I had too many encounters with tummy bugs in the past. But this rule must be bent in Phuket, at least once, for a choice of these 4 restaurants.

Baan Rim Pa
This is a fantastic Thai restaurant in a central waterfront location near Patong beach. The restaurant has been established for more than 40 years and with its long history it delivers an outstanding royal Thai dining experience in a traditional, welcoming setting. The restaurant is located in a 2 storey open air teak house on the water's edge with spectacular views of Patong Beach.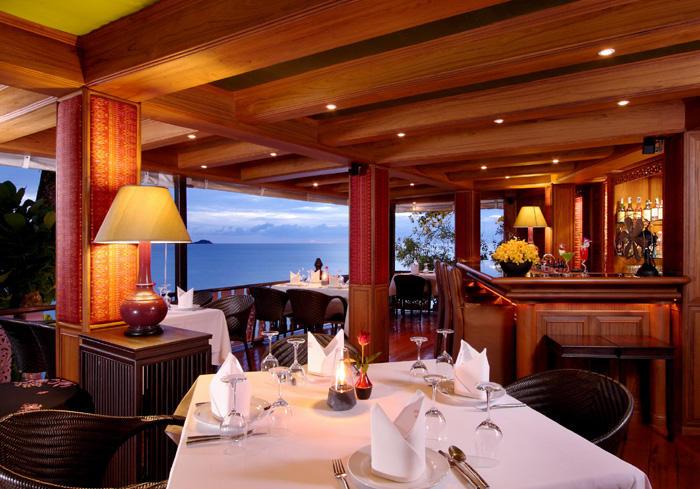 The dishes served at the restaurant were originally served only at the Grand Palace of Thailand. They are innovative and delicious at the same time, many were creatively adapted to the Western palette.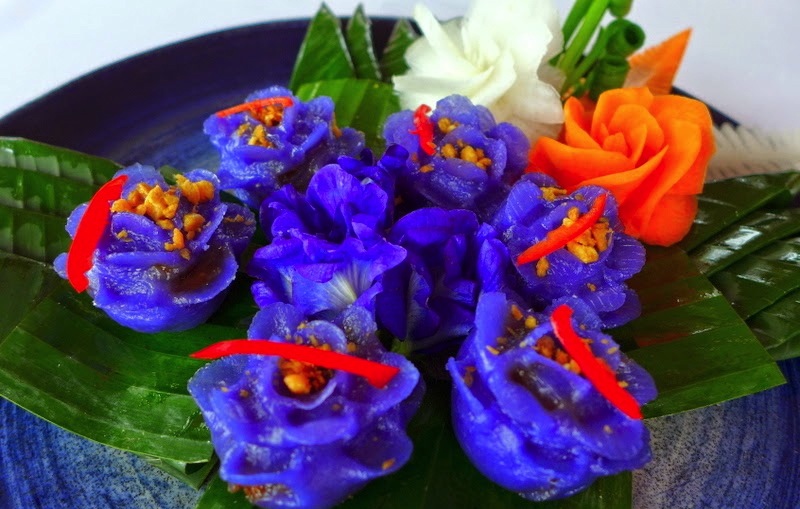 Some of the specials at the restaurant include Deep fried prawn rolls, Purple flower dumplings, Herbed salad of wing bean with Shreded Chicken & Prawns, Steamed Fish in Soy Sauce, Crab Stir-Fried with Curry Powder and many other mouthwatering delicacies.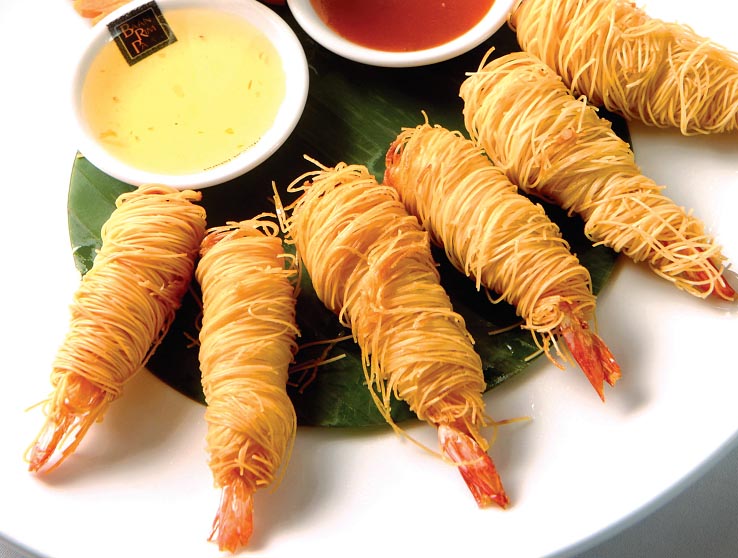 Baan Rim Pa also features a piano bar, a lovely place to enjoy a pre dinner cocktail or a glass of wine from a well stocked cellar.
Joe's Downstairs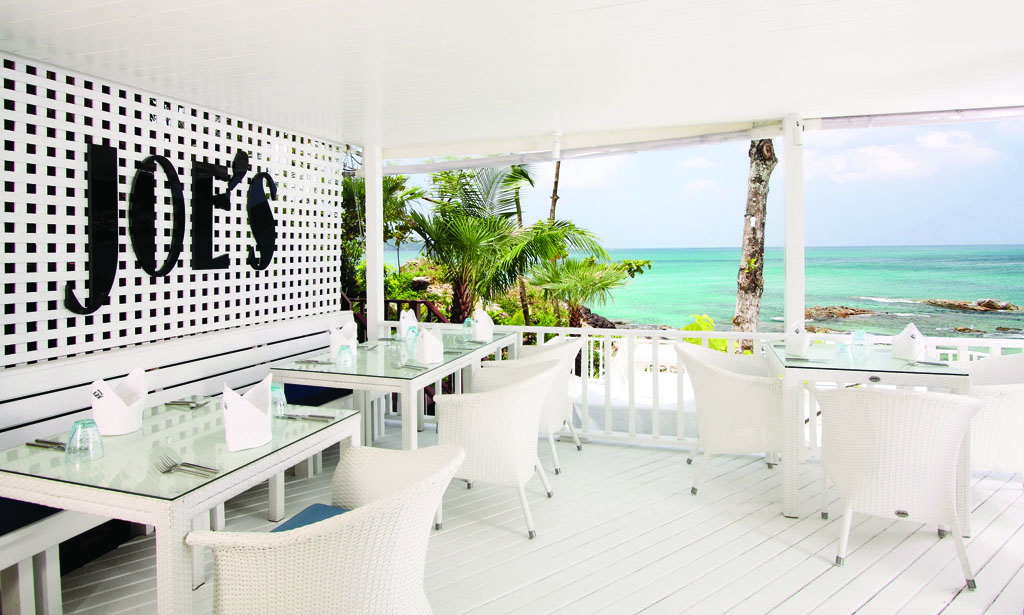 Joe's is a sister property to Baan Rim Pa – it is a much more modern restaurant, designed in cool white tones with colourful lighting and true water's edge experience. Book a table on the outside deck for a sunset drink for an unforgettable Phuket experience. The cousine is modern American and features fantastic burgers, tapas, grilled seafood and even a fresh Maine lobster. One of the dishes not to be missed is their famous crab cake.
Da Maurizio
Da Maurizio is a contemporary Italian restaurant in the same breathtaking location as the other 2 restaurants. The founding chef, Maurizio himself, still pops into the restaurant a few times a week to make sure the kitchen is running like a finely tuned watch. The menu features a mix of traditional Italian pastas, fresh seafood and delicious steaks. And most of the fruit and vegetables used by the restaurants is organic.
Enjoy the best Italian cuisine in style and let the waves serenade you on the night!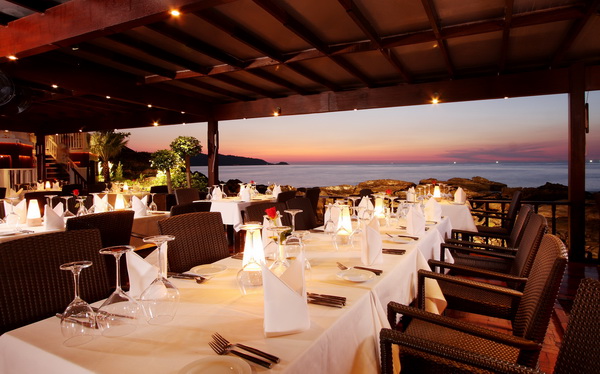 Nikki Beach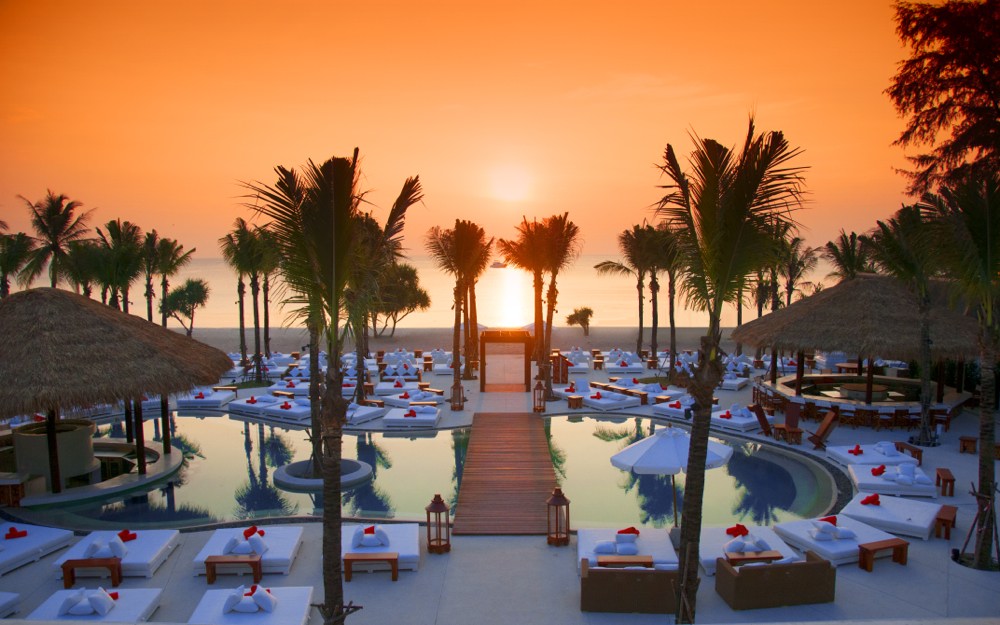 Nikki Beach has recently opened in Phuket and is a fantastic venue for a long lunch. It is located close to Trisara resort on a calm long swimming beach. This glamorous beach club has a nice pool, sexy white cabanas perfect for lounging around before or after lunch, DJ, dance shows and, of course, a nice restaurant. To keep up with the Nikki Beach tradition they do fabulous sushi boats.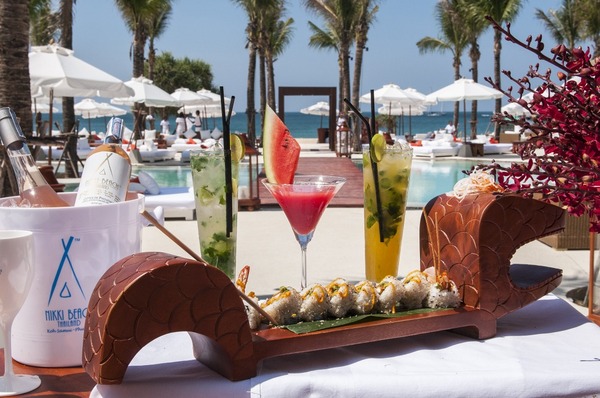 This place is not overly child friendly, best enjoyed by couples or groups of friends. It is very loud but a lot of fun. A great day out!
Best Activities In Phuket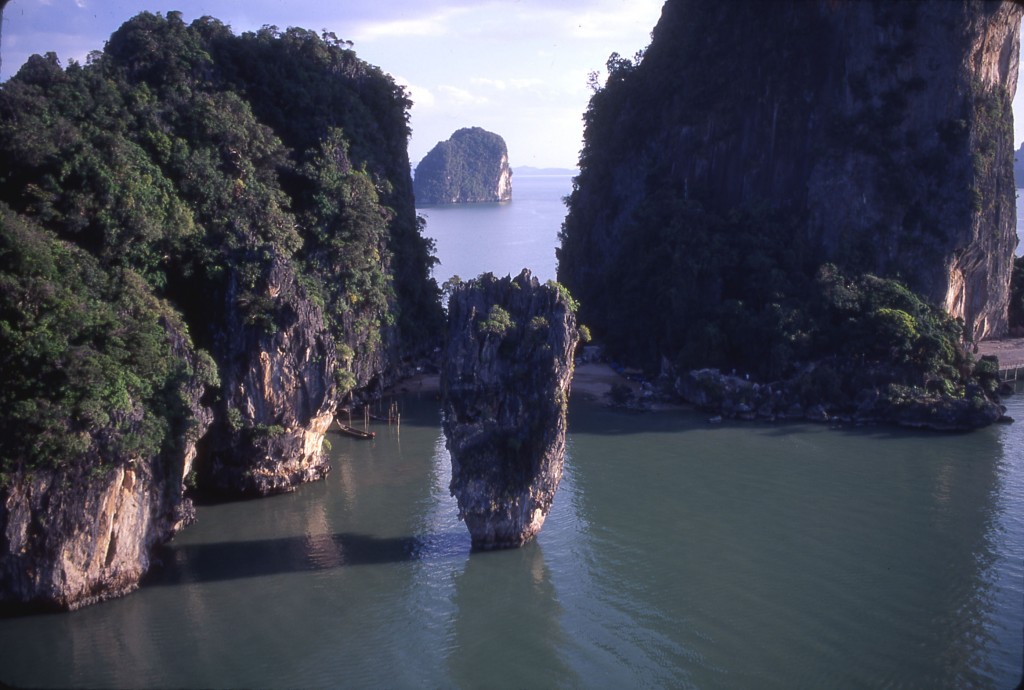 Luxury Boat Trip To Nearby Islands with Limestone Adventures
For an ultimate day out in Phuket we recommend to hire a beautiful boat for the day and go exploring the famous Phi Phi island, Krabi, James Bond island, the floating markets, a multitude of snorkelling spots with colourful fish and much more.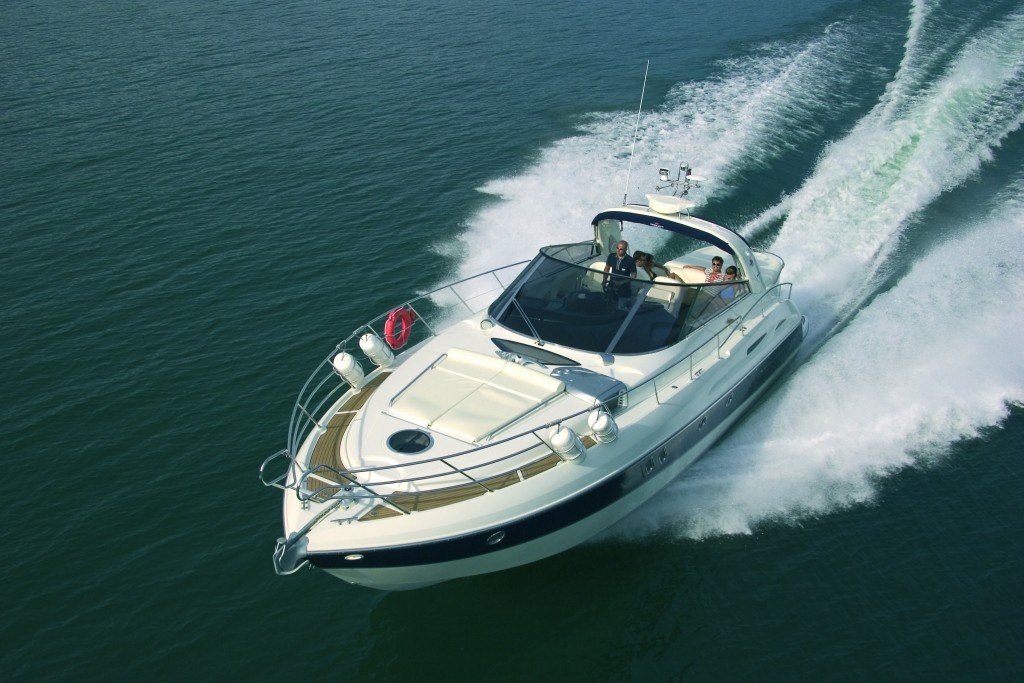 Please see a sample itinerary we have put together for you. For more cruising suggestions please contact us and we'll be happy to help.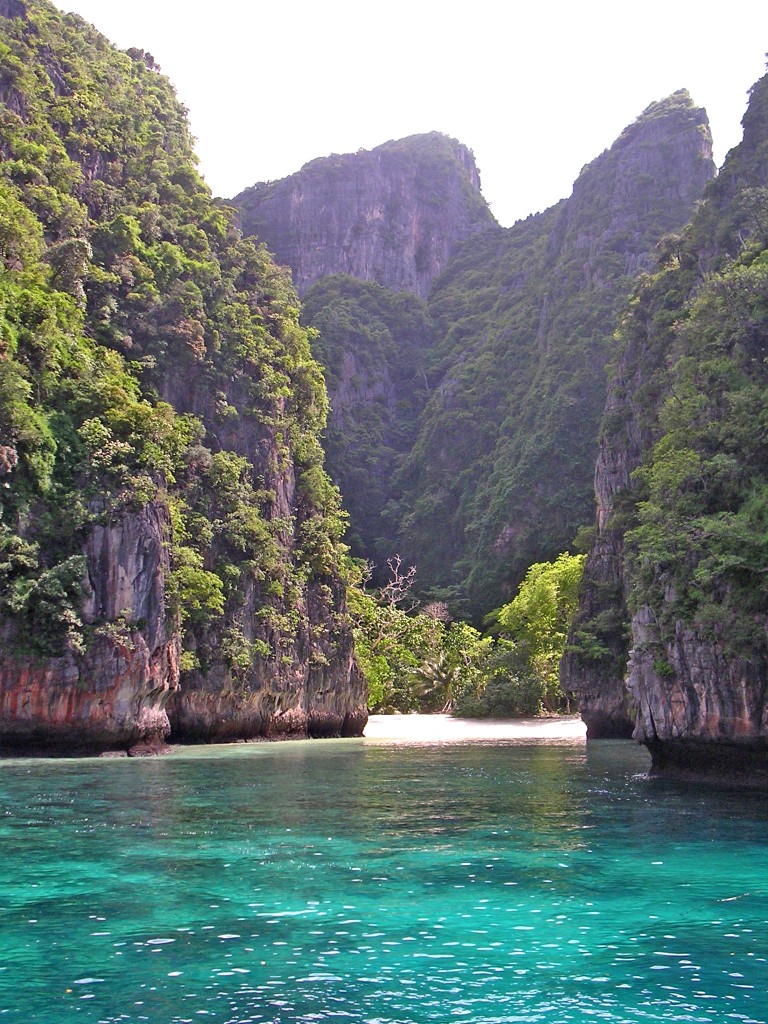 Full Day Cruise To Phi Phi Island
9:30 am Depart pier
11:00 am Arrive Phi Phi Don, snorkel at Nui Bay or Monkey Bay
12:30 pm Beach picnic
2:15 pm Arrive Phi Phi Le, swim, snorkel and sun at Maya Bay, cruise the jade green waters of the lagoon and swim in Mother Nature's perfect pool
3:45 pm Depart Phi Phi Le
4:30 pm Arrive Koh Khai or Coral Island, snorkel and enjoy a beautiful deserted island, after the crowds have fled
5:00 pm Depart to pier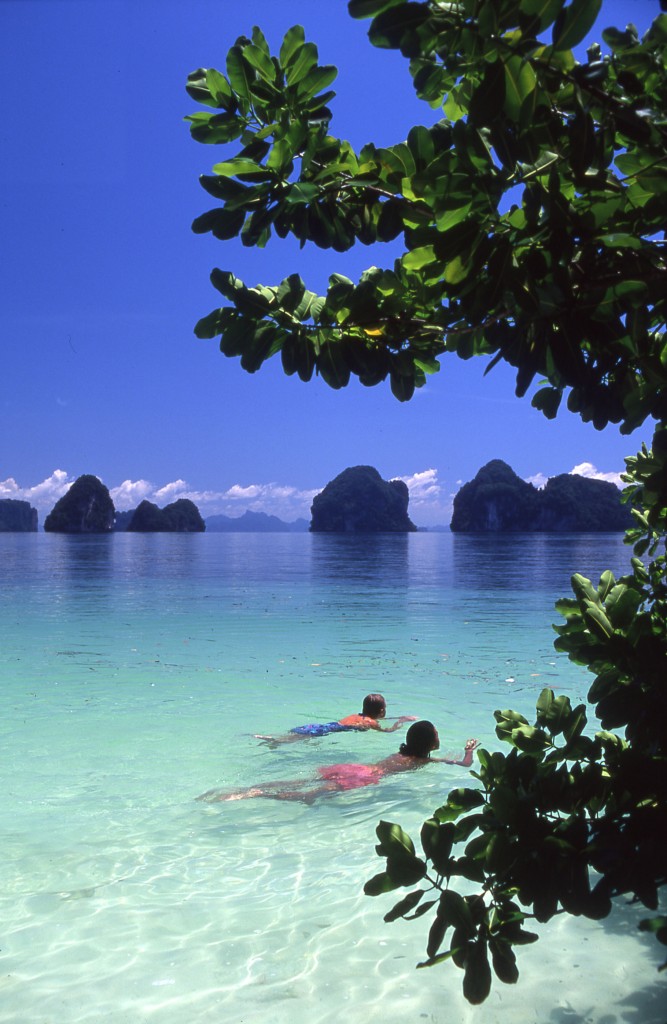 To make sure you are well looked after, book your boat trip through the very professional agency with English speaking staff Limestone Adventures.
http://www.limestoneadventures.com
Ph: +66 76 273 328
With Limestone you can choose a boat for any budget; we like the sexy Chris Craft Sports Cruiser or a beautiful and very luxurious Cranchi 47.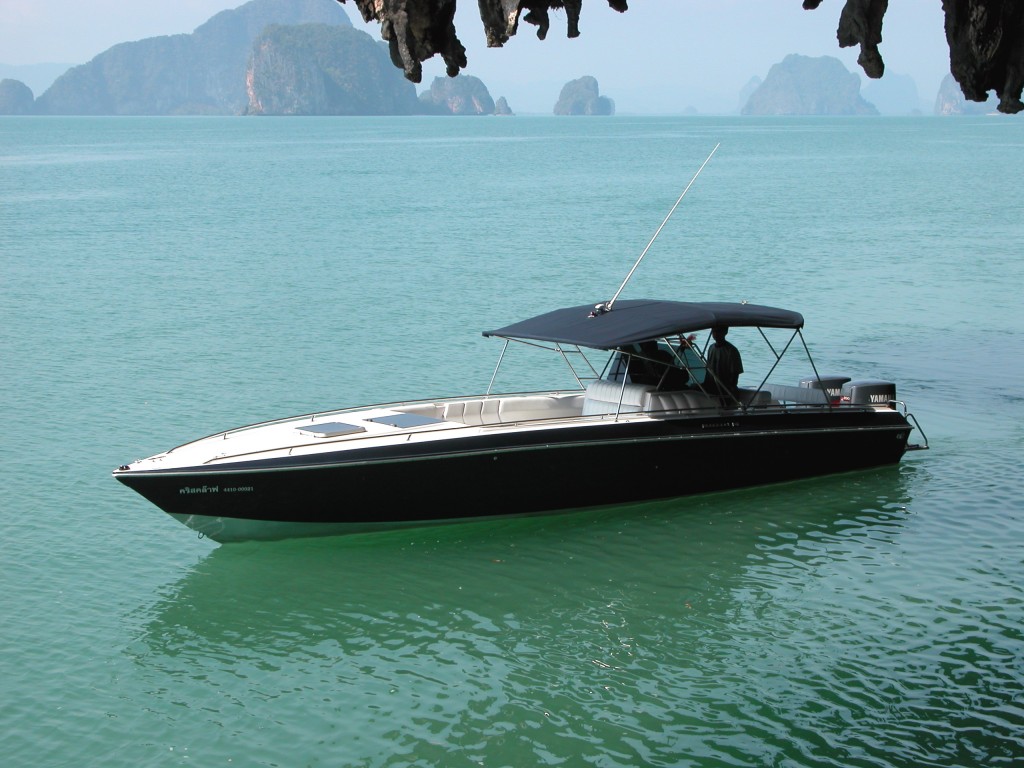 Spa Treatment
Most five star hotels in Phuket have wonderful spas. But as an absolute stand out on this trip was a 6 hand massage performed by highly skilled Trisara spa therapists. This divine treatment had me asleep within minutes and left me feeling thoroughly relaxed. This massage was invented by Trisara spa and has a reputation of being the most luxurious treatment on the island.
Must try!

Splash Jungle Water Park 
On a much less luxurious note yet a favourite amongst the kids is a visit to the Splash Jungle Water Park. This fun park will have your little ones entertained for hours. It has a wave pool, a few long water slides and a great activity playground for the really young guests.
The park is very well organised without long wait times for the rides and even offers a free pick up. Recommended!
Ph: +66 76 372 111
Web: www.splashjunglewaterpark.com/