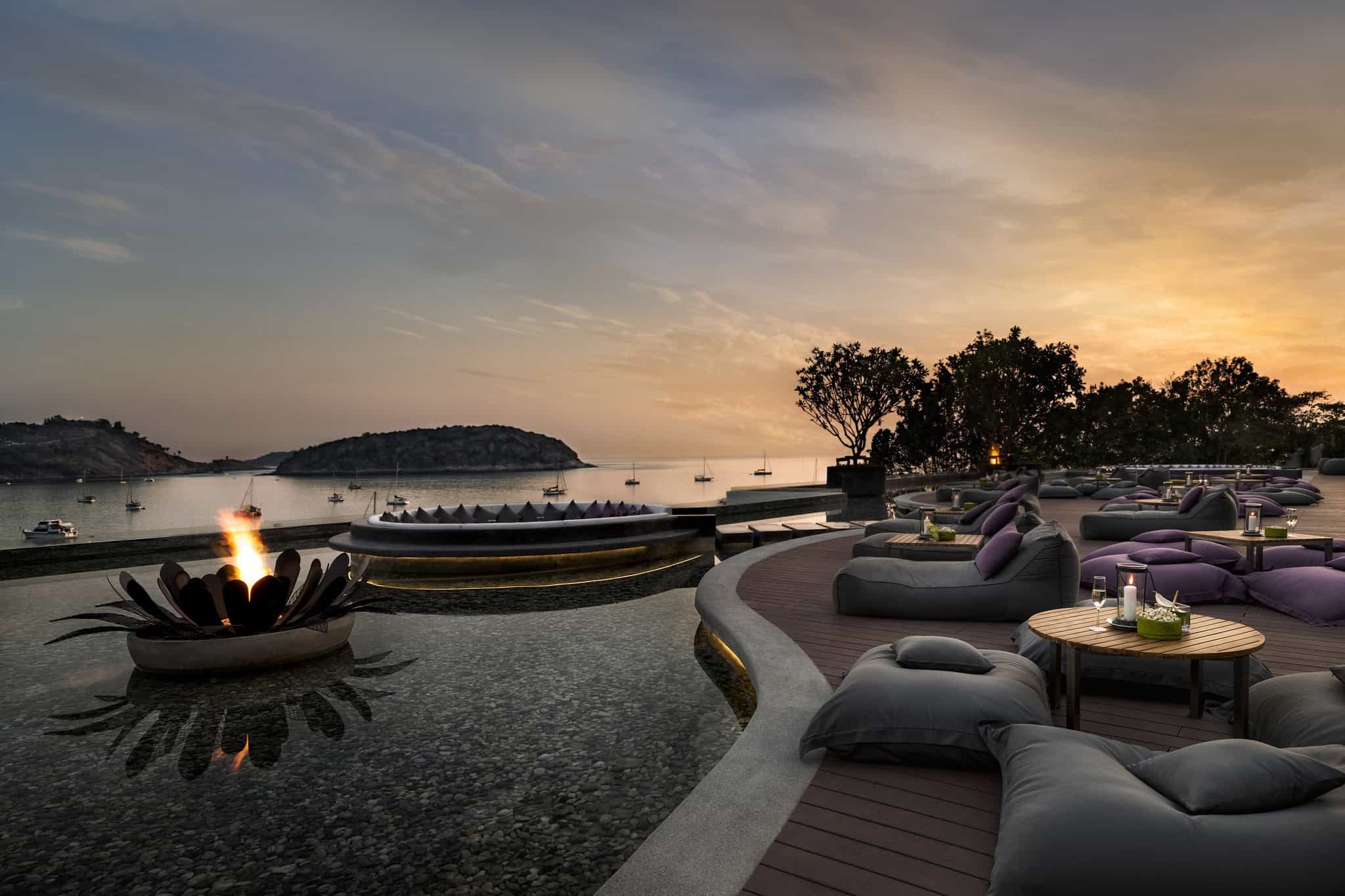 the lux score
84
the lux score explained
Service 9
Rooms 7
Food & Beverage 8
Ambience 8
Attention to Detail 8
Generosity & Value 9
Wow / Hip Factor 9
Facilities 8
Location 8
Fit to Promise 10
The Nai Harn is a brand new resort in the picturesque Nai Harn beach, in the south of Phuket. Nai Harn is about 30 minutes away from busy Patong and hence a perfect location for those looking for relaxation and serenity.
The Nai Harn opened in December 2015 and most of the facilities were up and running during my visit in April. But the resort is about to get even better with a beachfront restaurant and a spa opening shortly.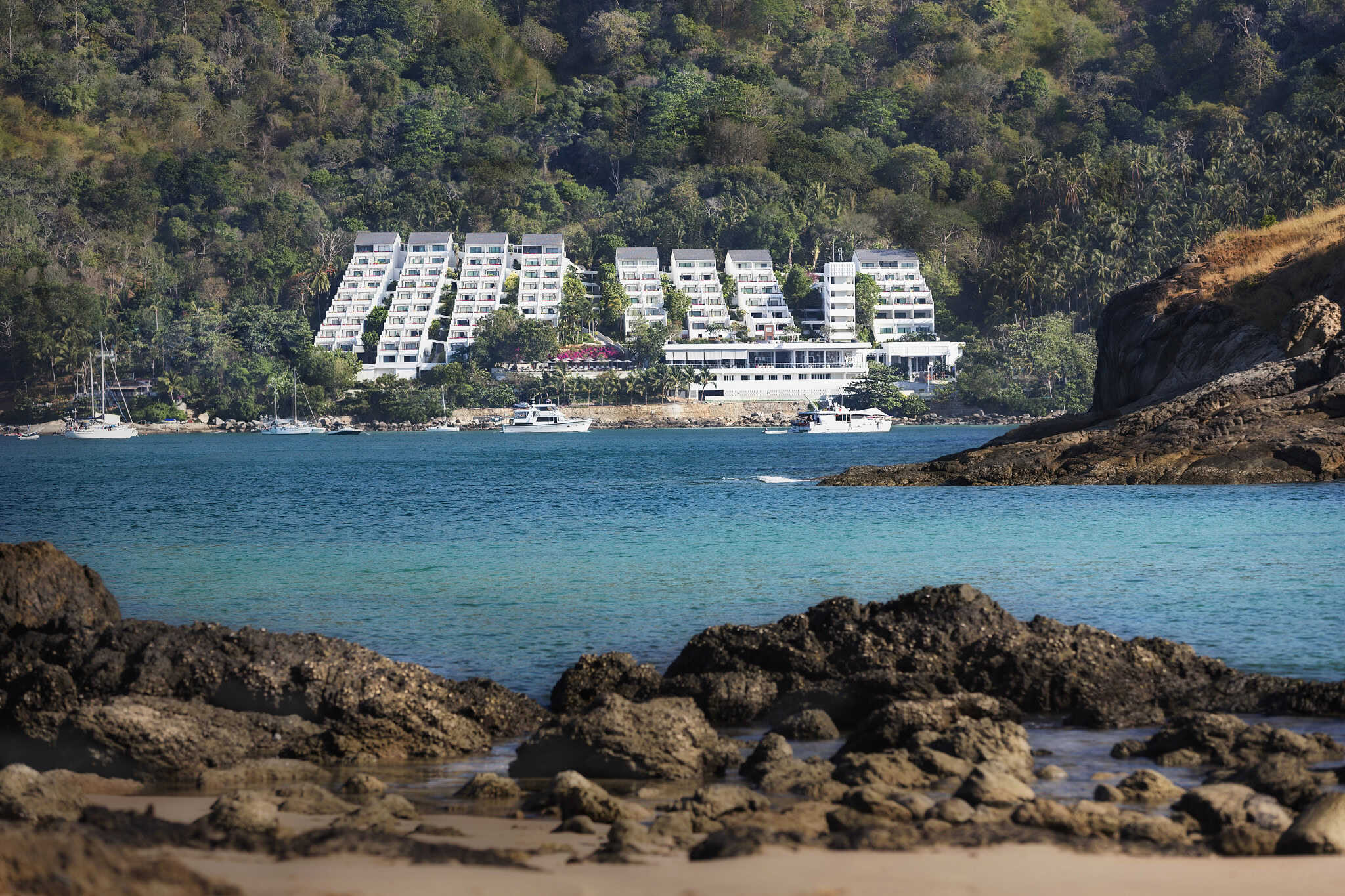 Accommodation
A beautiful feature of the hotel is that every room comes with a sea view and outdoor terrace. Romantic cabanas on the terraces are perfect for enjoying Phuket's famous sunsets. The views from all rooms are spectacular and the location is simply mesmerising.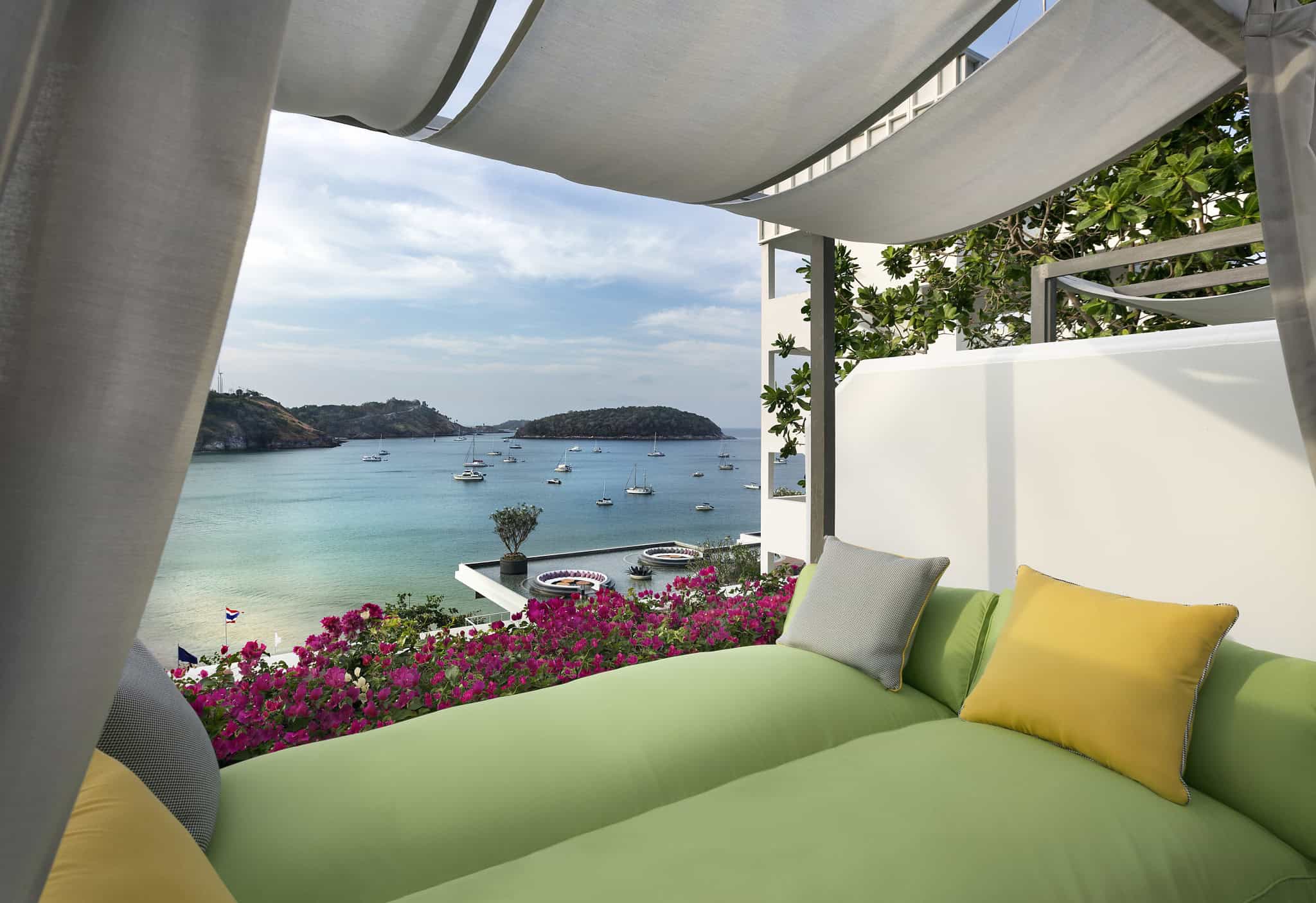 The Nai Harn is perched on a cliff above the beach and with its white washed terraces, bright Mediterranean colours and sea views the resort has a distinct Mediterranean feel. All 110 rooms and 6 one-bedroom suites are brand new and feature wooden floors, warm earthy coloured interiors, modern open bathrooms and large flat screen TVs.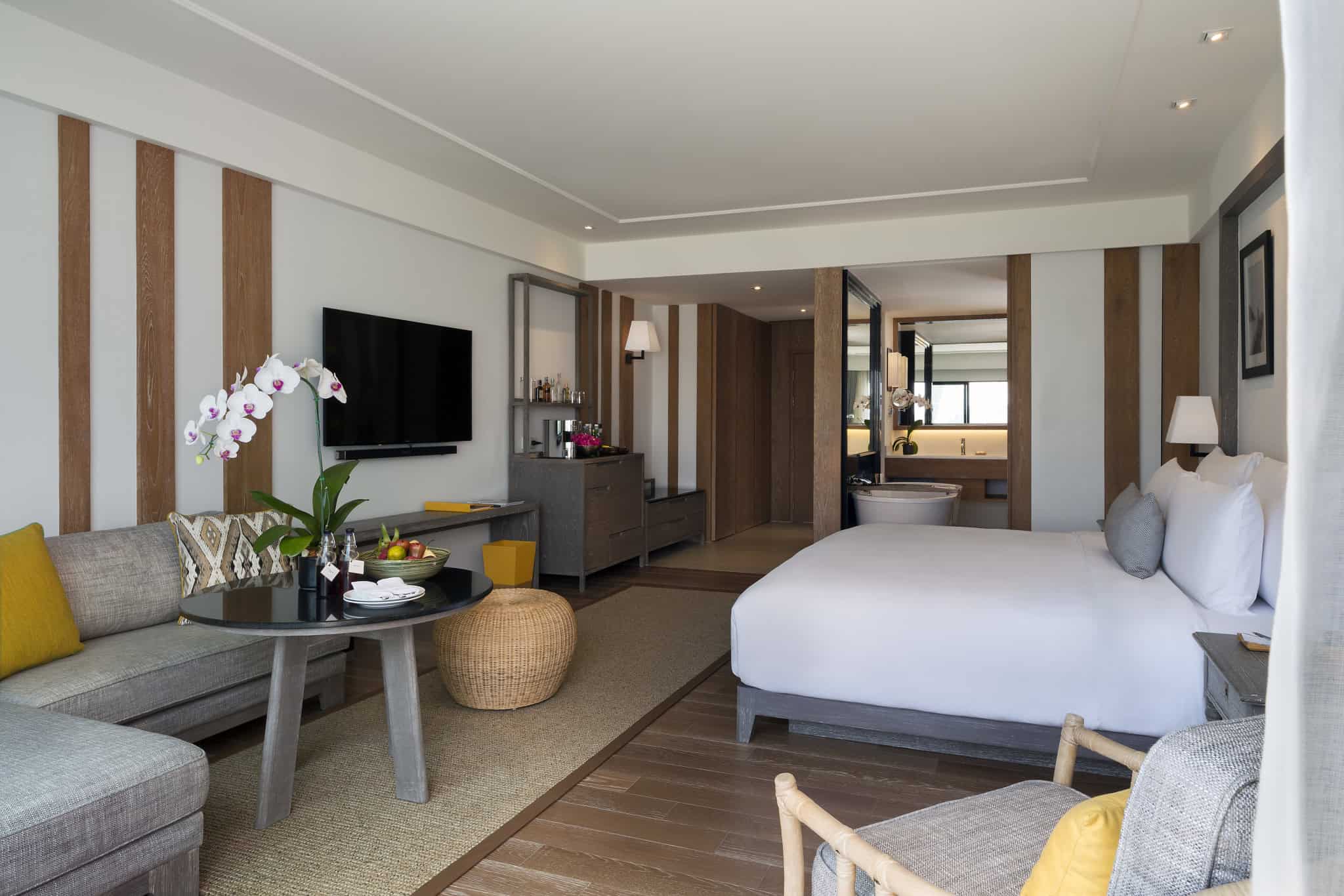 I enjoyed little luxuries like big fluffy towels, a coffee machine, fresh fruit plate, a selection of gourmet teas, little gifts left by the bed for me every day at turndown service. On most days there were little chocolate treats – delicious hand made truffles.
As comfortable as the rooms are it's the terrace where I spent most of the time – reading a book, watching the sunset, enjoying an afternoon cup of tea. When you have a view that good you want to soak it up as much as possible. The terrace is also very private, perfect for romance.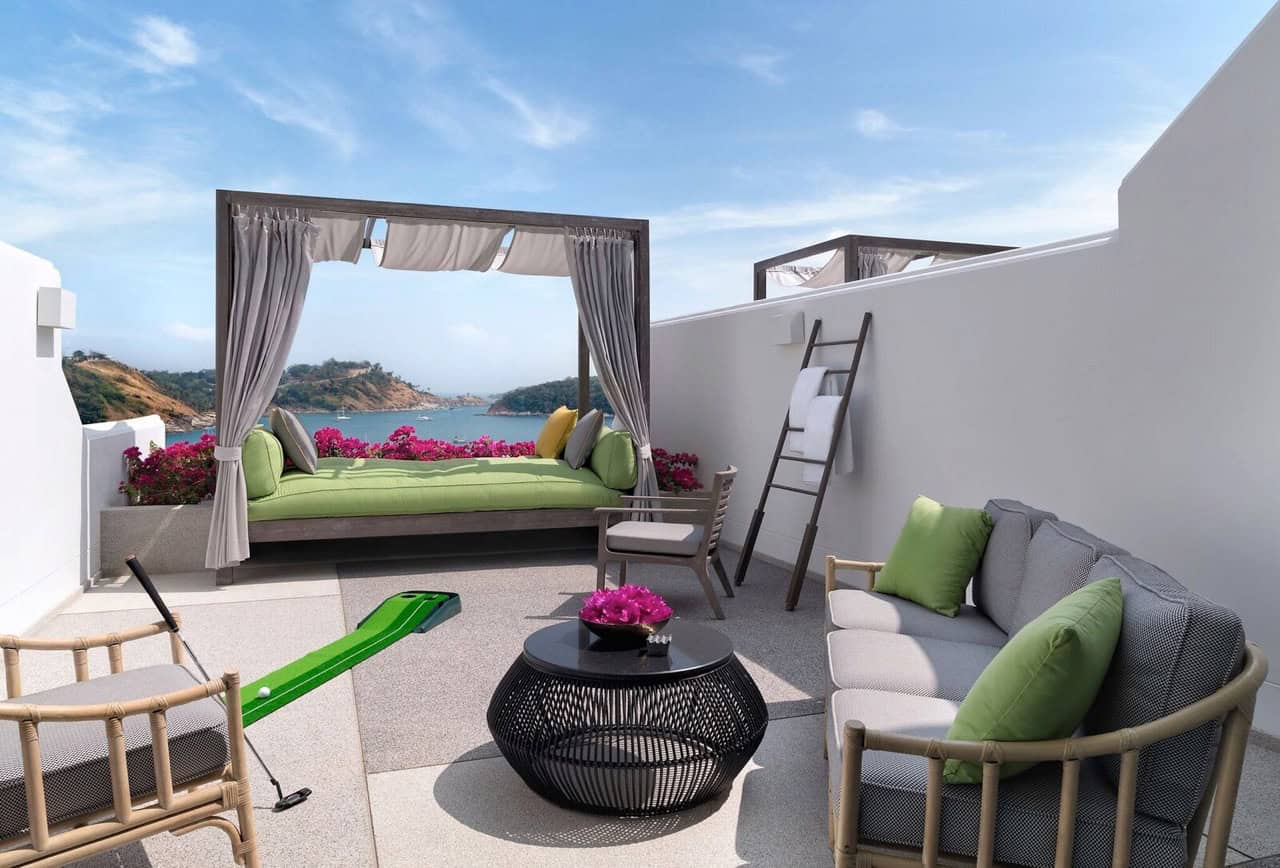 Dining
During my visit to Nai Harn Cosmo, all day dining restaurant was the only restaurant at the resort. Cosmo serves buffet breakfast, a la carte lunch and themed dinner which changes most nights of the week; it could be a seafood BBQ or an Asian feast depending on the night.
Breakfast is my favourite meal of the day and it is ultimately pleasant in The Nai Harn. I've noticed that many guests come in early and linger on for a couple of hours enjoying the freshest food, views and conversation. Highlights – fresh coconut juice and delightful local fruit amongst all many other delicacies you'd expect in the 5 star resort.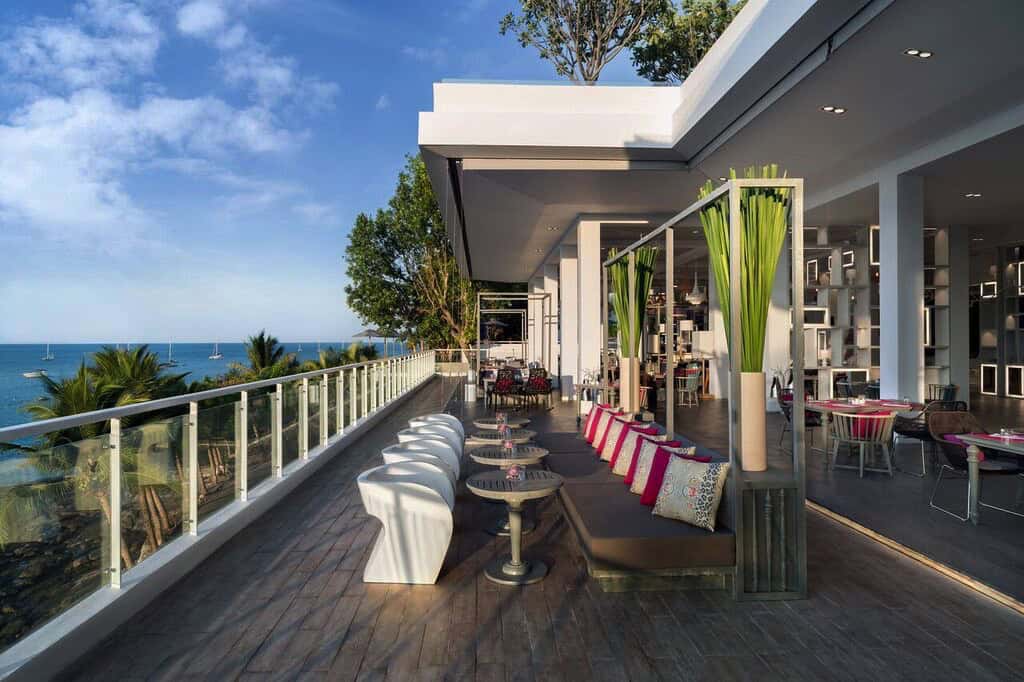 For dinner I had a beautiful a la cart meal with wines to match. The Nai Harn GM has a great appreciation for fine wines and orders only the best drops for the resort. All the wines on the list are approved by one of the most famous wine critics in the world.
Facilities
The Nai Harn has a swimming pool set on the edge of a cliff with beautiful views of the sea. The pool is not overly large but the set up in very inviting.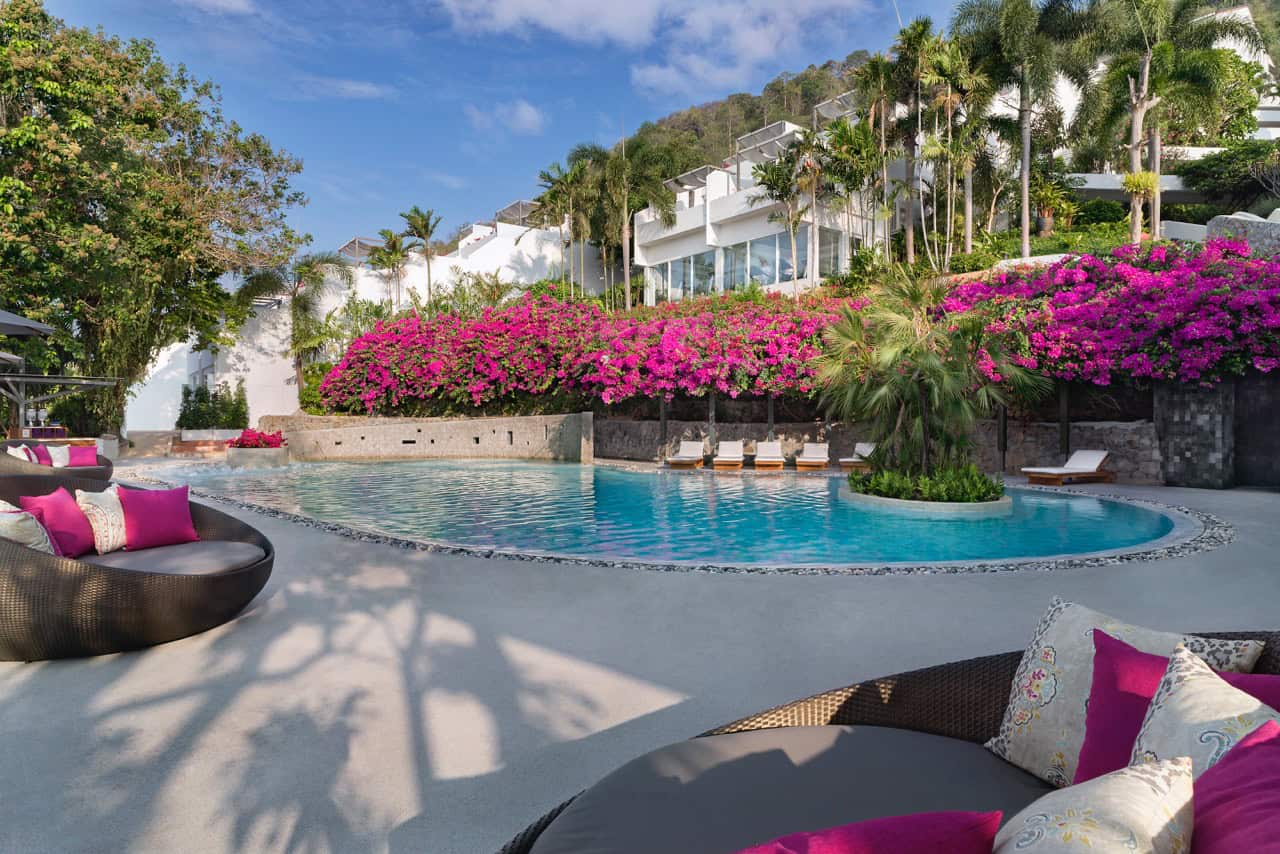 If you prefer beach to the pool attendants are ready to set you up on the beach with an umbrella and towels. For those who like their holidays a little more active there are stand up paddle boards and a little but functional gym.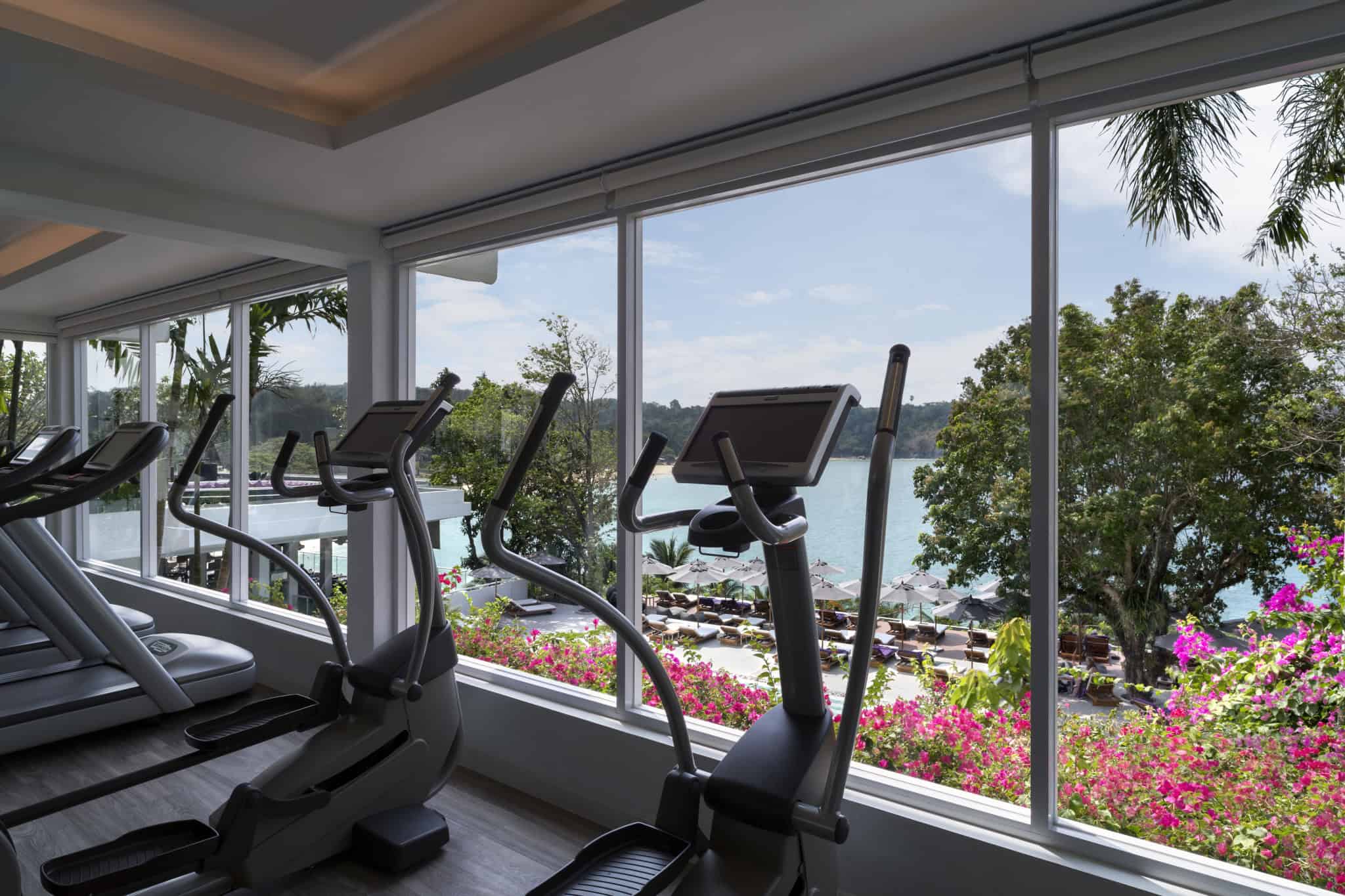 And after a work out why not indulge in a relaxing massage. Skilled therapists will make sure you leave all the stresses of work behind and fully relax to enjoy your tropical holiday.
All In All
The Nai Harn is a romantic resort, best suited for couples. Even though children are welcome at the resort there are no special facilities for them and the swimming pool isn't big enough to accommodate a lot of families.
Couples would enjoy private terraces, pristine location, pretty beach and excellent dining.
The resort is about to get even better with a new beachfront restaurant, spa and possibly plunge pools in some of the rooms.