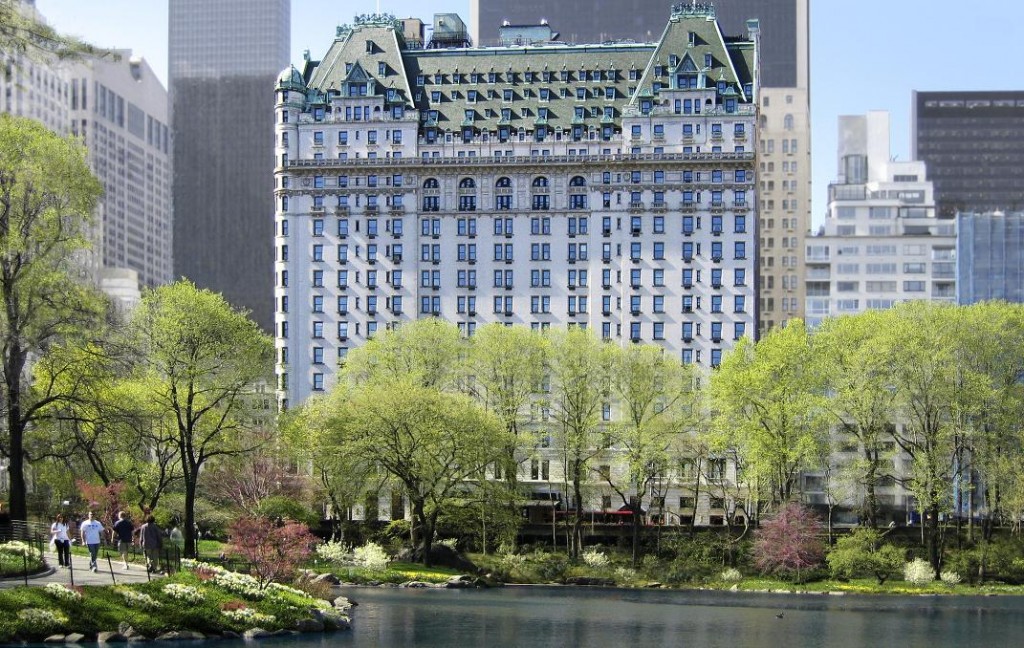 the lux score
86
the lux score explained
Service 9
Rooms 8
Food & Beverage 8
Ambience 7
Attention to Detail 9
Generosity & Value 8
Wow / Hip Factor 9
Facilities 9
Location 10
Fit to Promise 9
The Plaza New York has recently undergone a $450 million renovation that lasted over 3 years. Lux Traveller wanted to find out whether the experience of staying at The Plaza will be as good as the movies make it out to be, especially after such an extensive renovation!
Here is a story of our visit to this historic and beautiful New York hotel.
We travelled in the middle of summer and NY was very hot and hectic. Walking into The Plaza was like finding an oasis. From the minute we walked in, we felt at home. The air of luxury and elegance has enveloped and never left us.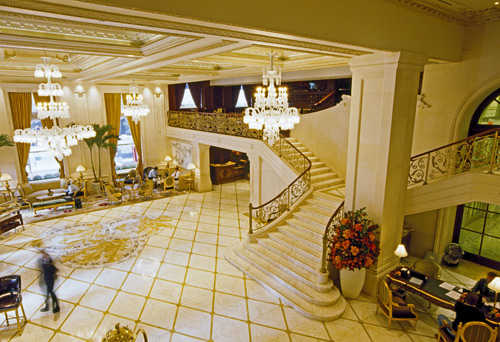 So many hotels in New York feel impersonal – they are too big, nobody knows you by the name, no one greets you at the door. It's not the case with The Plaza. As soon as they learn your name at check in, they would greet you by your name for the duration of the stay.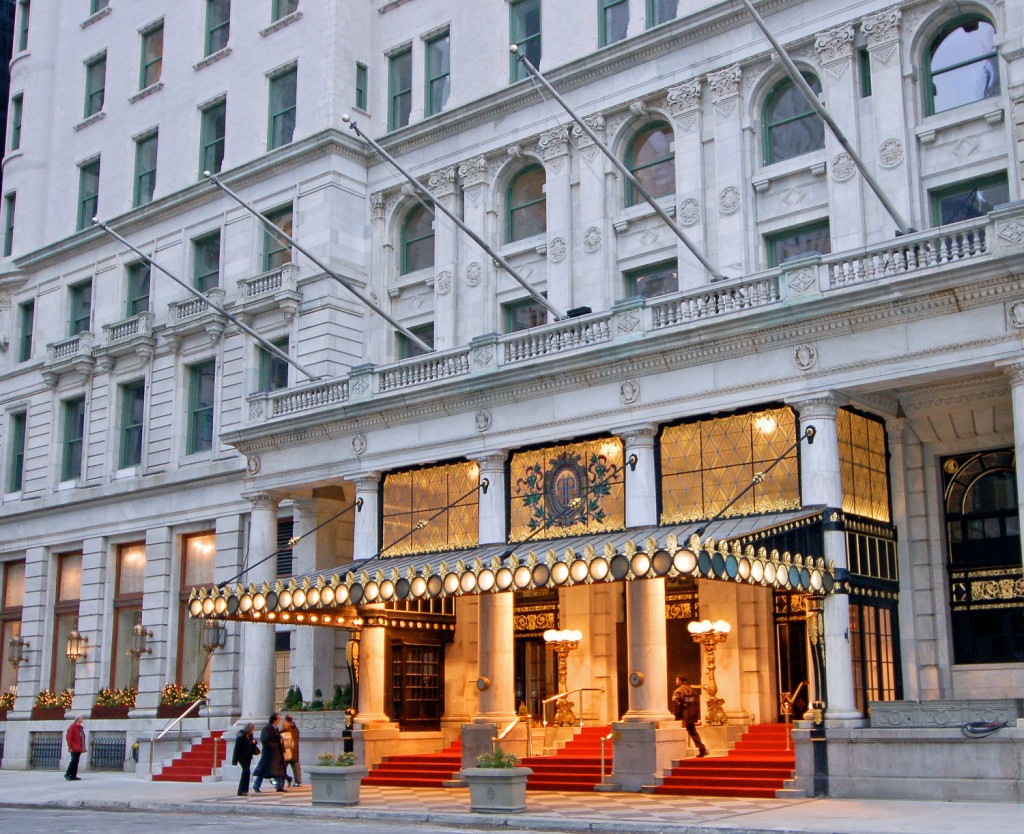 The check in was very quick however our room wasn't ready till the afternoon.
We booked a Deluxe room which was lovely – modern, comfortable and luxurious. However $1,000 per night don't get you a view in New York. We were hoping for a view of Central Park and ended up only with a view of the internal courtyard (so no view at all really).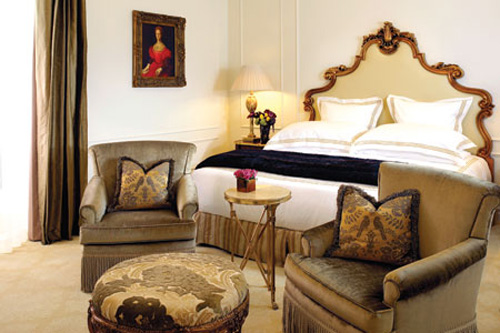 The room itself is spacious, about 50 sq m, with a nice big bathroom (we loved the gold mosaics, gold plated tabs and gold inlays in the vanity) and everything you'd expect at a 5 star luxury hotel.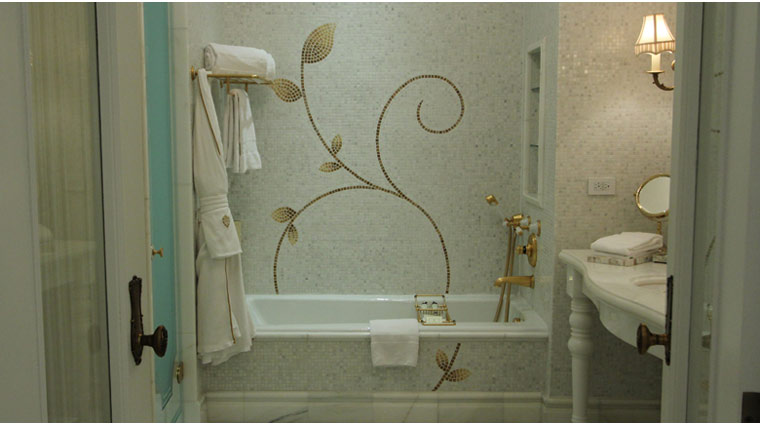 The best feature of the Plaza is its air of elegance. They managed to preserve it form the old days so skillfully and what looks like, effortlessly.
Plaza guests are just as elegant as the surroundings – beautifully groomed ladies, men and children look like they have just stepped down from the pages of Gucci and Prada catalogues.
Famous afternoon tea at the Palm Court – of course we couldn't pass on that. How many movies has it been featured in?!

Palm Court is a destination in itself. It has served as a venue for the 'who's who' of politicians and dignitaries, celebrities, New York socials, and locals and visitors alike. It is famous for being a setting for scenes in many novels and films, including The Great Gatsby.
Afternoon tea service is delightful with fine bone china, crystal glasses, Champaign carts and perfectly trimmed cucumber sandwiches. An affair to remember and to photograph! And we did!
Something about Plaza's excellent service – the waiter who served us afternoon tea has remembered us from a short stay 12 month prior – lovely, isn't it.
Breakfast at the Plaza – There is a tiny buffet on offer (only pastries and some fruit). If you want something more substantial you'll need to order a la cart. Our breakfast was lovely but I can't say memorable. And I have to add – very expensive! But then, you are at The Plaza!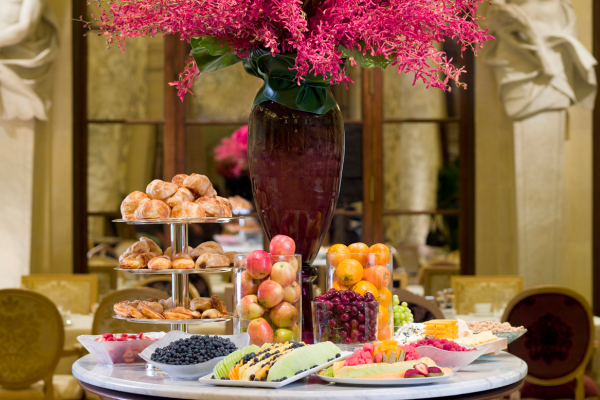 Concierge gave us excellent dining advice for a couple of fine dining restaurants near by. However transfers offered by the hotel were more than double the price of the one we booked online. So do your research.
Lux Traveller Loves:
Luxurious atmosphere & elegant clientele
The size of the rooms, they start from 44 sq m
The Champagne Bar at the lobby – a glamorous oasis in the middle of NY city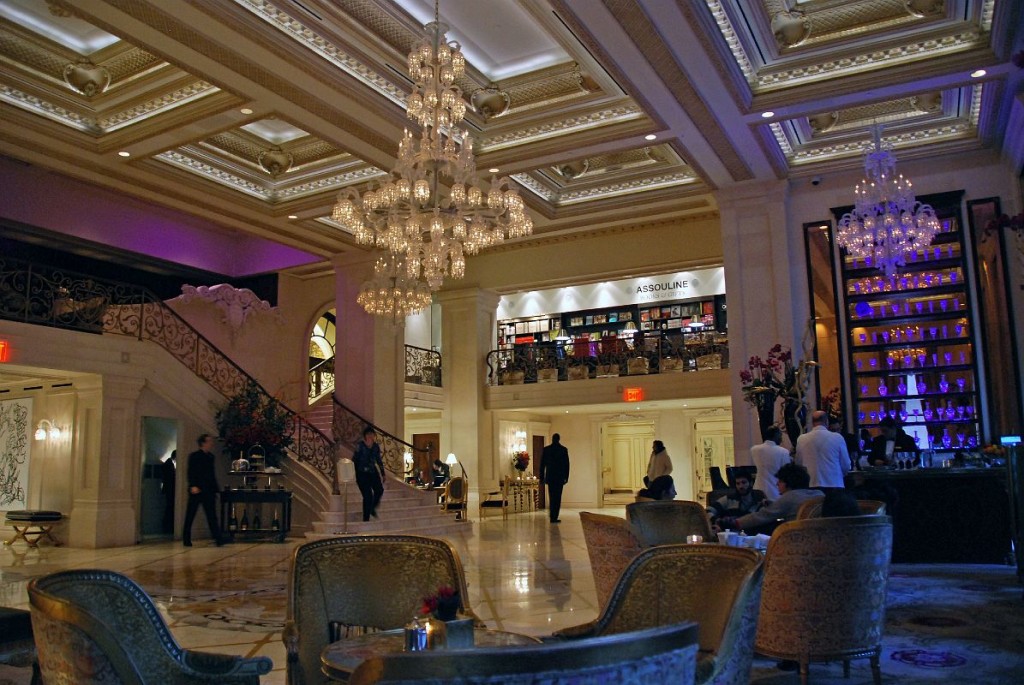 Excellent Service
Lux Traveller doesn't like:
None of the rooms have views over the park. To get a view you have to book an Edwardian Suite, with partial park view which will set you back over $1500 a night.
All extras are very expensive!
All In All – It is a stunning historic hotel in excellent location. It offers luxurious rooms at luxurious prices. A must try in New York!
Lux Traveller loves the hotel but will probably try some of the other luxury options next time (simply because there are so many to choose from).