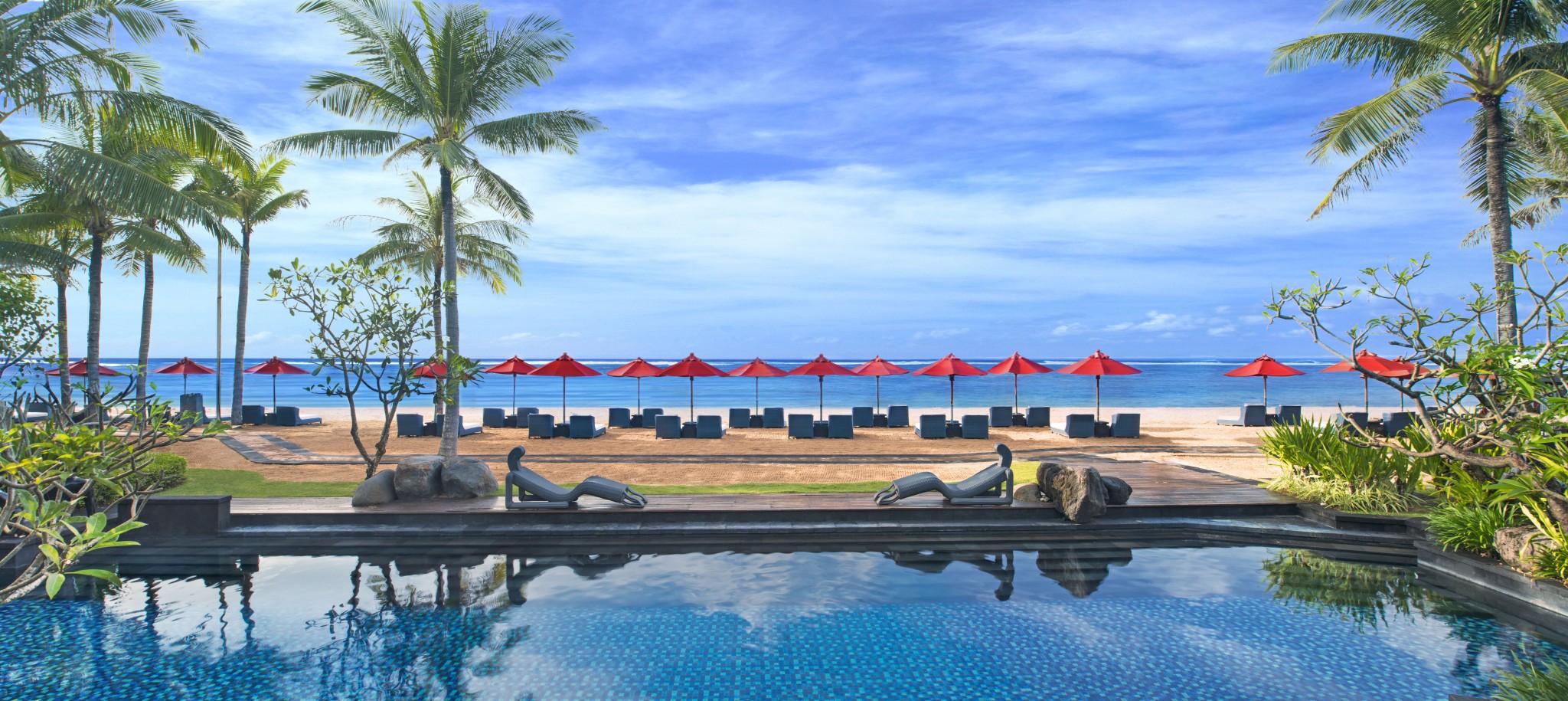 the lux score
97
the lux score explained
Service 9
Rooms 9
Food & Beverage 10
Ambience 10
Attention to Detail 10
Generosity & Value 10
Wow / Hip Factor 9
Facilities 10
Location 10
Fit to Promise 10
The St. Regis Bali is our best discovery this year! This little gem is located on a white sand beach in Nusa Dua and boasts exceptional accommodation, the best of fine dining and a world class spa.
Arrival
The St Regis is one of the few hotels in Bali that still provides express service through customs in Denpasar airport. You'll certainly feel special being escorted past the long queues to the VIP counter and out to the luggage collection area.Once the bags arrive, your butler will escort you to the limousine and settle you in a stylish car for a 30 min drive to Nusa Dua. A drive is sure to be pleasant with hand made truffles and cool drinks to refresh you after a long flight.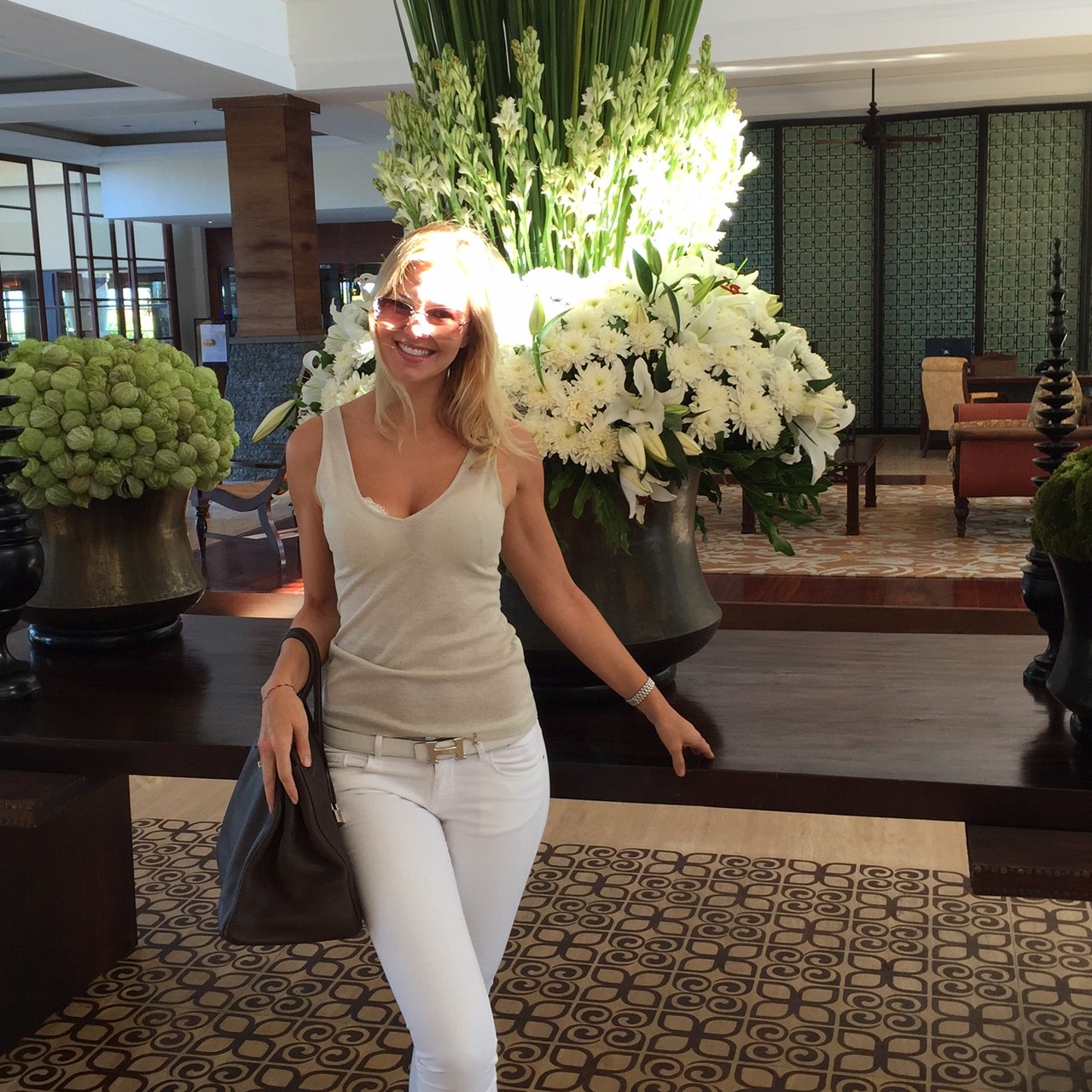 The minute you arrive at the hotel beautiful Balinese staff are there to greet you with a smile. Everyone will know you by name and will do their best from this minute onwards to make sure you have an outstanding stay.
Accommodation
The St. Regis Bali has a choice of either suites or villas. Even the lead-in St. Regis Suites are wonderful! These 92 sq meter suites feature an ultra comfortable bed, seating area, walk in wardrobe and a balcony to enjoy luscious resort views. Suites are perfect for couples.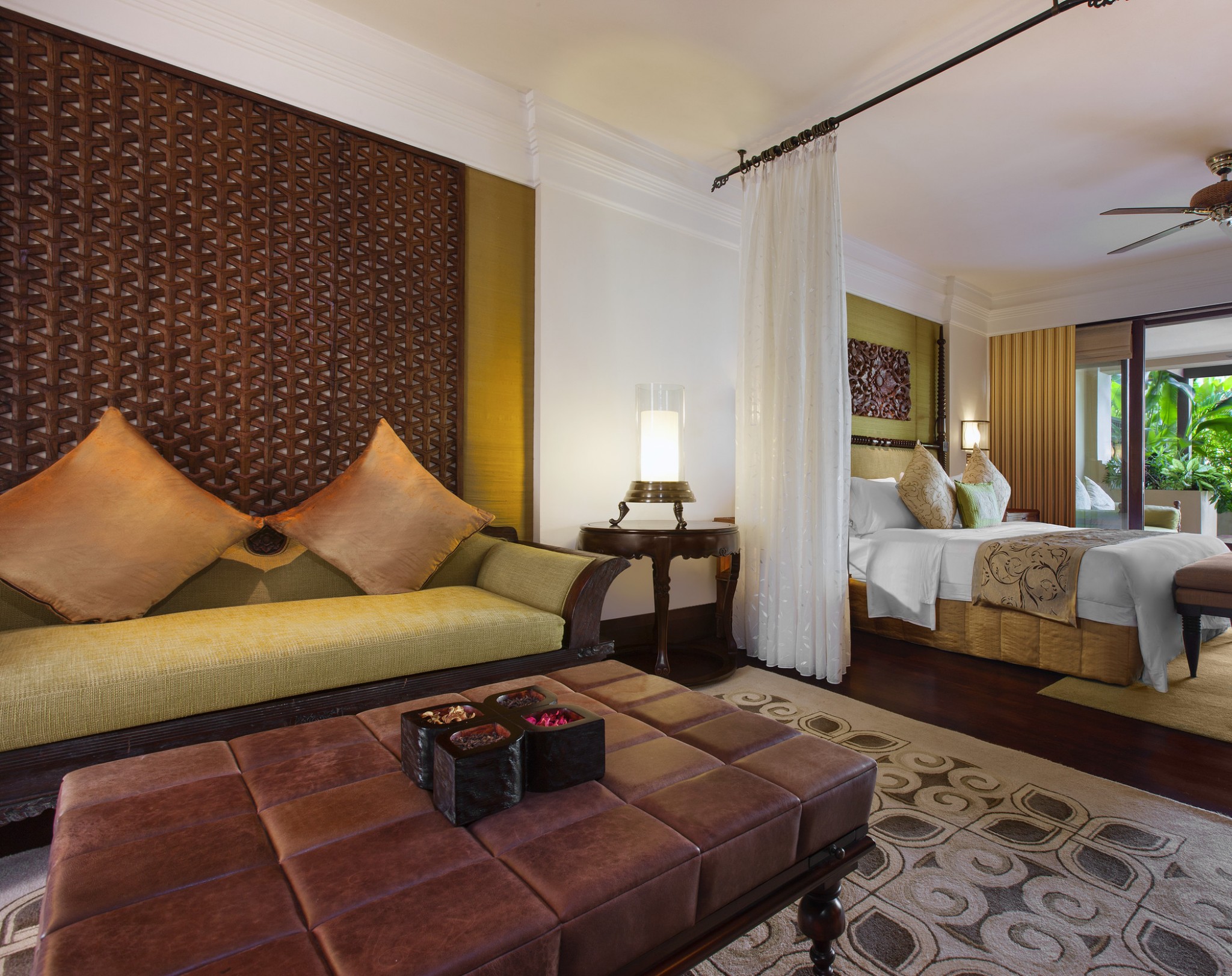 Marble bathrooms are very spacious and modern, featuring a stand alone bath, separate jet shower, double vanities and wonderful amenities.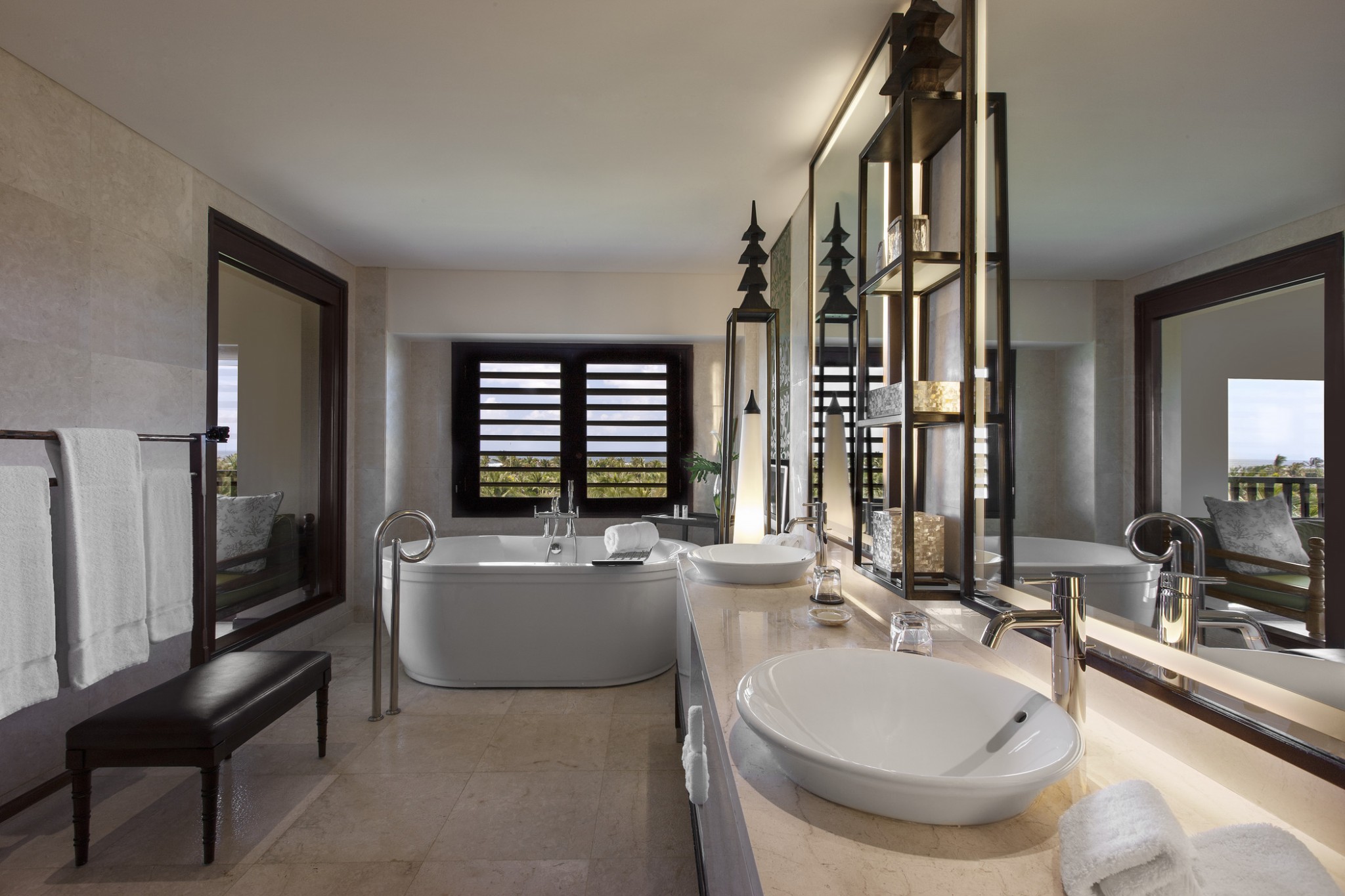 For families we would suggest one- or two-bedroom villas located around the stunning lagoon pool. The pool must be one of the biggest in Bali and has enough space and privacy for all guests.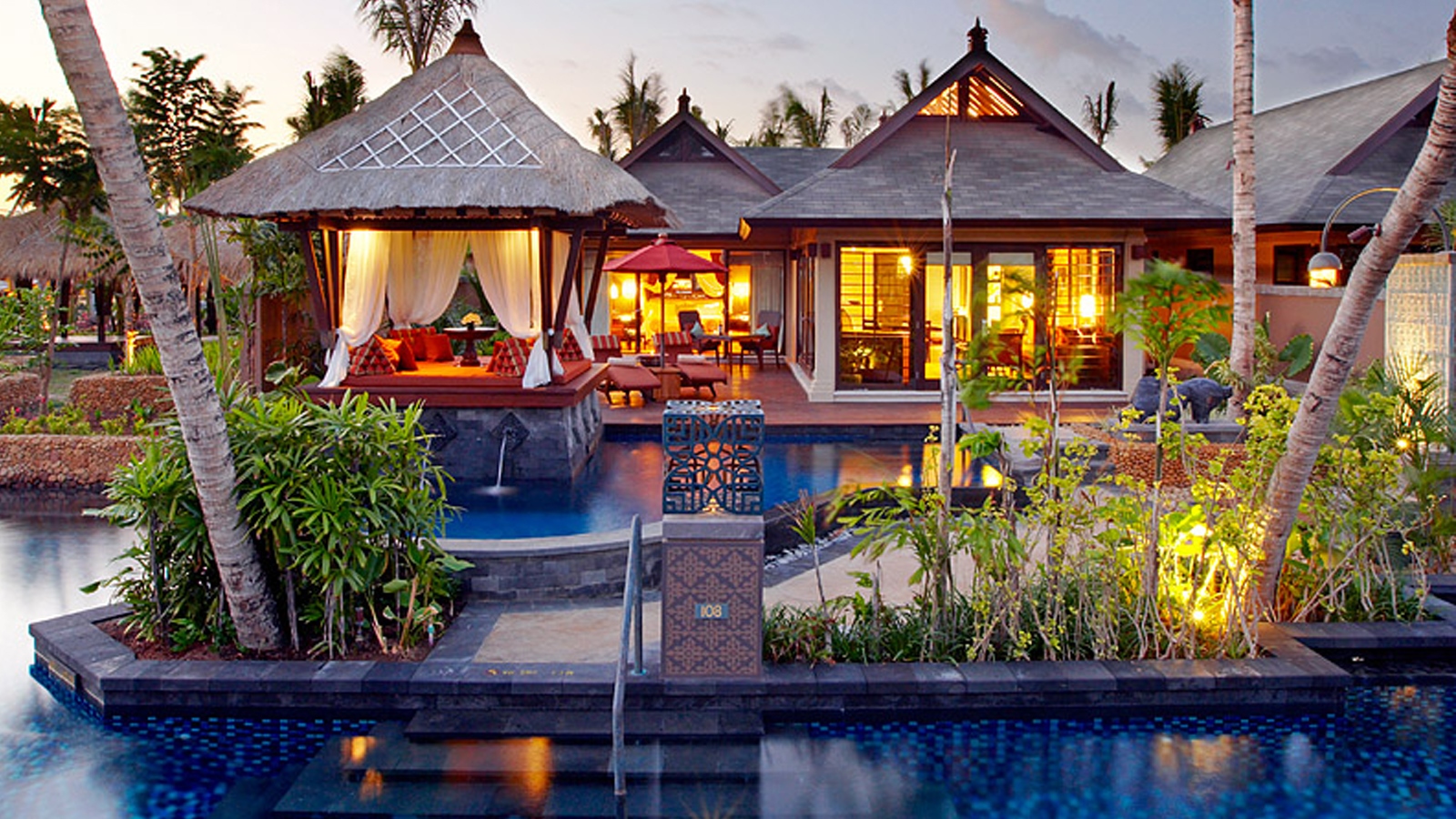 For the ultimate beachside experience book The Strand Villa. These outstanding one- and two-bedroom villas are in the best location in Nusa Dua, on a pristine stretch of white sand beach, with private swimming pools and outdoor cabanas. The villas are exquisitely furnished and represent the ultimately luxury in Bali.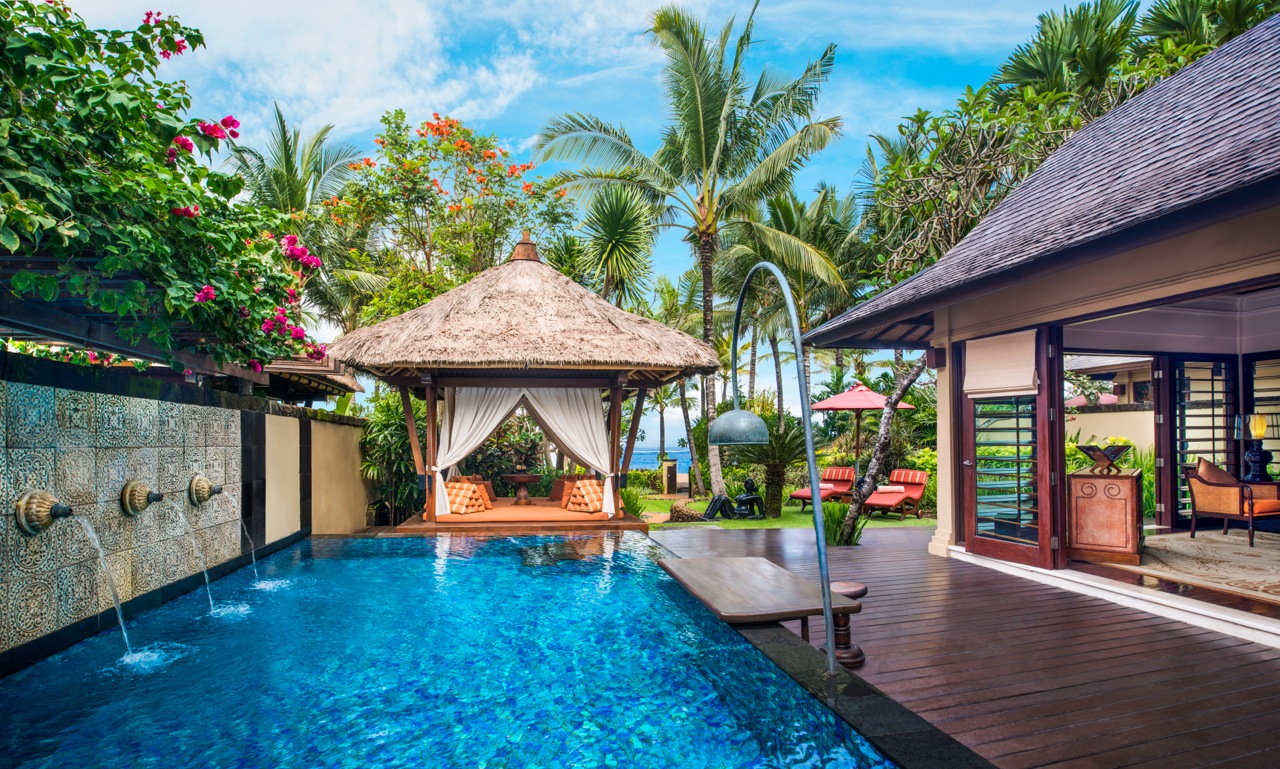 Dining
The St. Regis Bali has a fantastic variety of dining options.
Breakfast is served in Boneka, resort's main buffet restaurant and it is the best breakfast in Bali! It has a true international selection of various dishes – Asian curries, Chinese dumplings, Japanese sushi and sashimi, European cold cuts and cheeses, fruit, yogurt, pastries, a selection of European bread, salads and much more! Attentive waiters will make sure that you have drinks at all times and will check if you'd like anything else that isn't on the menu. Absolutely brilliant!

We had a fabulous start to our day enjoying a long breakfast at Boneka and taking our time to try all the delicacies.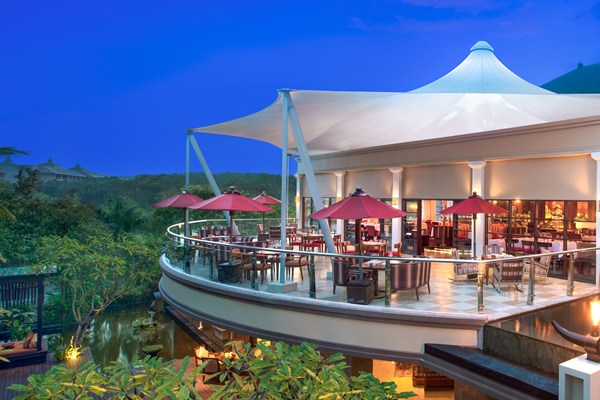 Lunch is served by the beach at Kayuputi or for a casual snack many guests order from the beach menu and enjoy it in their deck chairs. The Wagyu Burgers are sensational!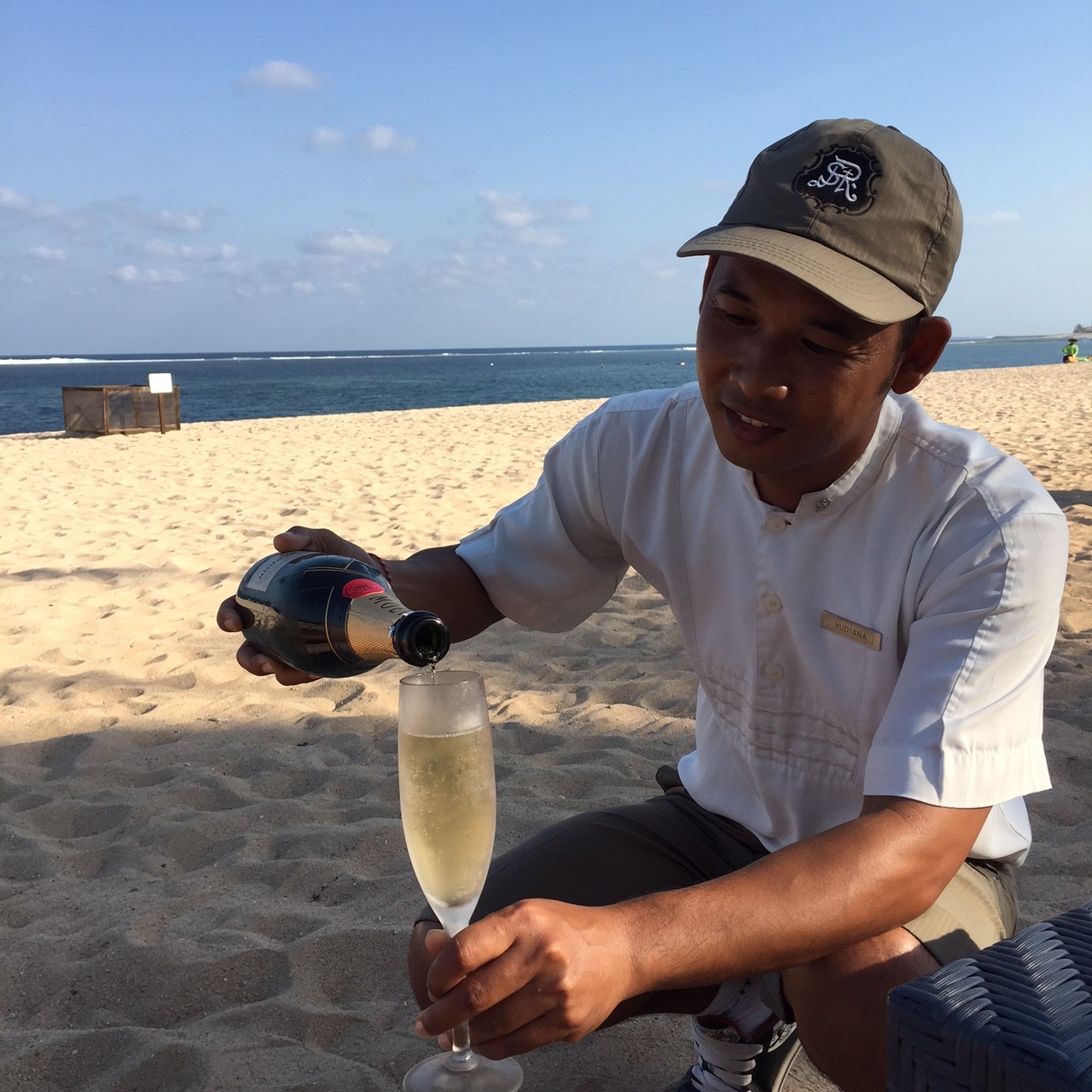 For dinner St. Regis has a couple of options with my favourite being Kayuputi, resort's signature restaurant. It offers Asian inspired Haute Cuisine with European flavour.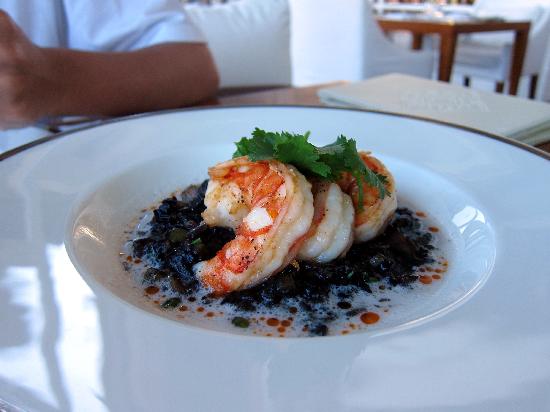 This cosmopolitan restaurant offers not only the fine dining experience but best ocean views in Bali, sophisticated atmosphere and a wonderful wine list. The best way to enjoy a dinner at Kayuputi is through a degustation menu with matching wines. This menu features delicacies like tuna tartar, scallops and foie gras.
Kayuputi Sunday champagne brunch is famous in Bali and a 'must visit' for all Lux Travellers to this part of the island.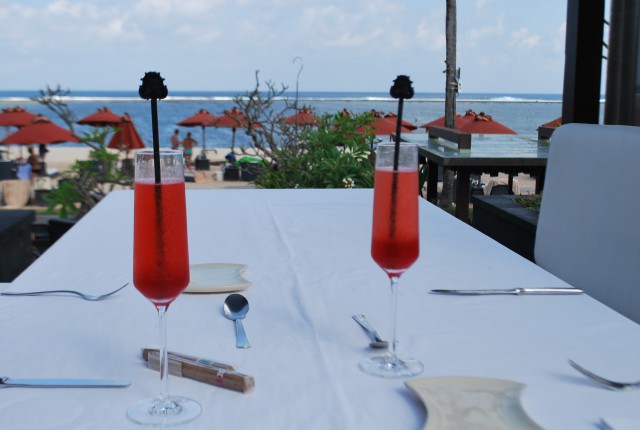 Facilities 
Beach Cub
The St. Regis is situated on one of the most beautiful swimming beaches in Bali. White sand and calm clear blue water are a rarity in Bali.
Only a small handful of resorts occupy this beach so there are no hawkers or tourists walking on the beach. It is clean and secluded.
Plush deck chairs, excellent beach service and beachside pool make The St. Regis Beach Club the most desirable place in Bali to spend a sunny afternoon!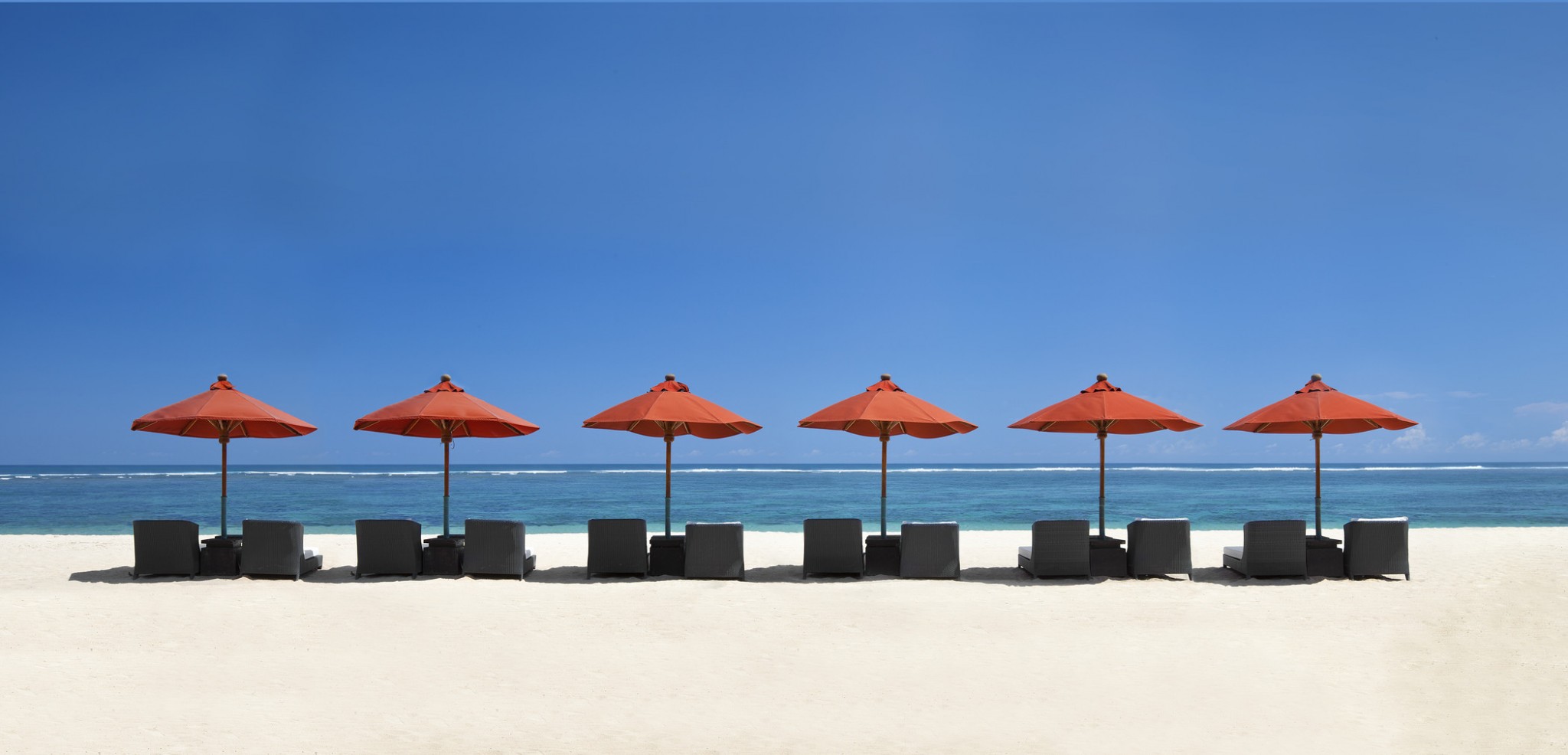 Lagoon Pool
The St. Regis Bali has the most spectacular lagoon pool, possibly the largest in Bali. It expands over 3,668 sqm and guarantees hours of fun for the younger guests. Some of the villas face onto the lagoon and kids adore jumping into the water straight from the deck of their villa.
I loved doing the laps in the lagoon in early hours of the morning – a serene experience.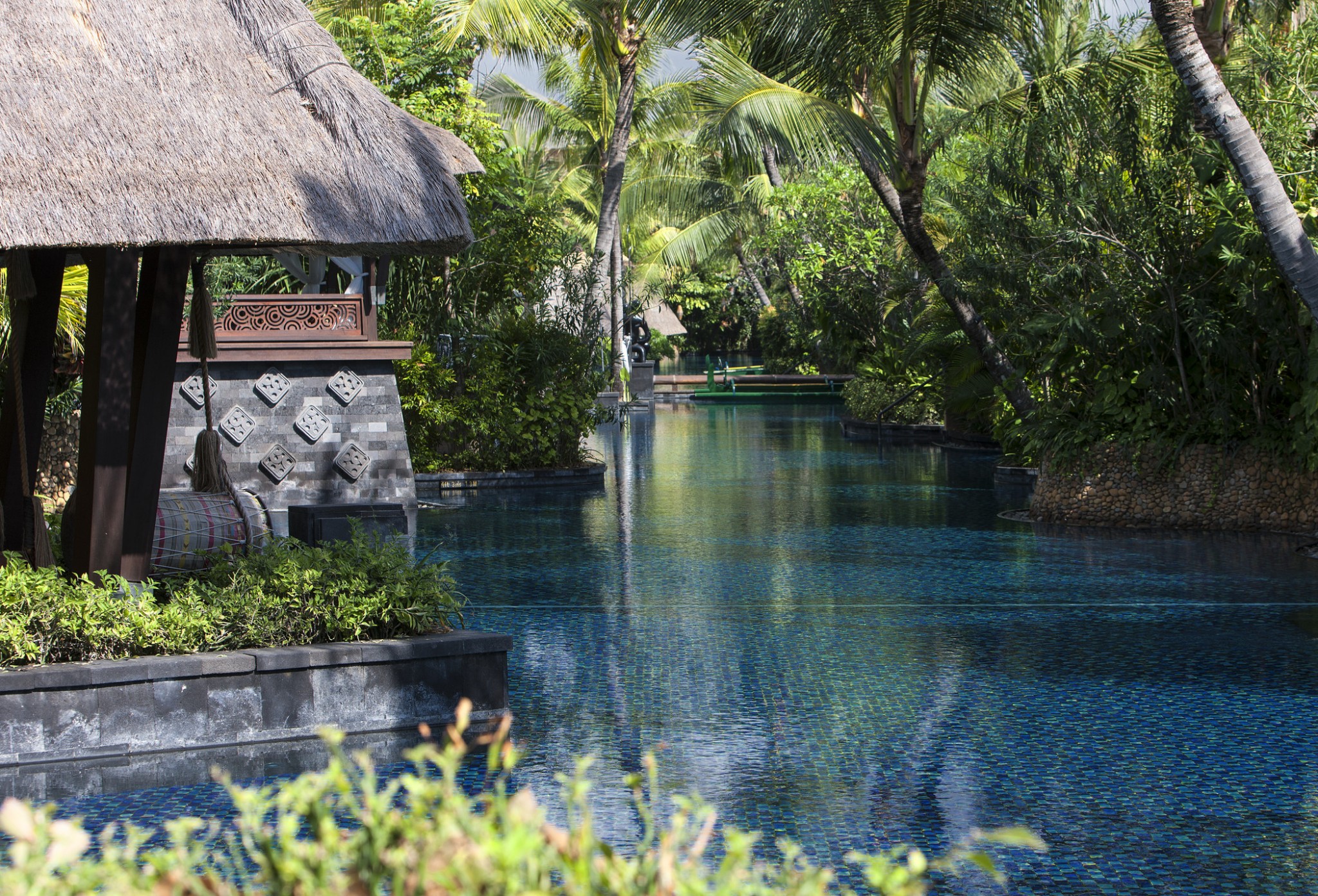 If you like to keep up with your exercise routine while on a holiday in Bali, St. Regis will cater beautifully to your needs.
There is a good size gym and daily group classes – meditation, yoga, pilates.
If you get up early, try going for a jog along the beach – there is a paved path with beautiful view all along the coast. It gets hot in Bali quite early so aim for a 7am start.
For those who like their holidays a little slower there is a wonderful Remede Spa – a pinnacle of relaxation. The spa is themed with moon and butterflies to give the guests an impression of butterflies fluttering around and to create a sense of calm.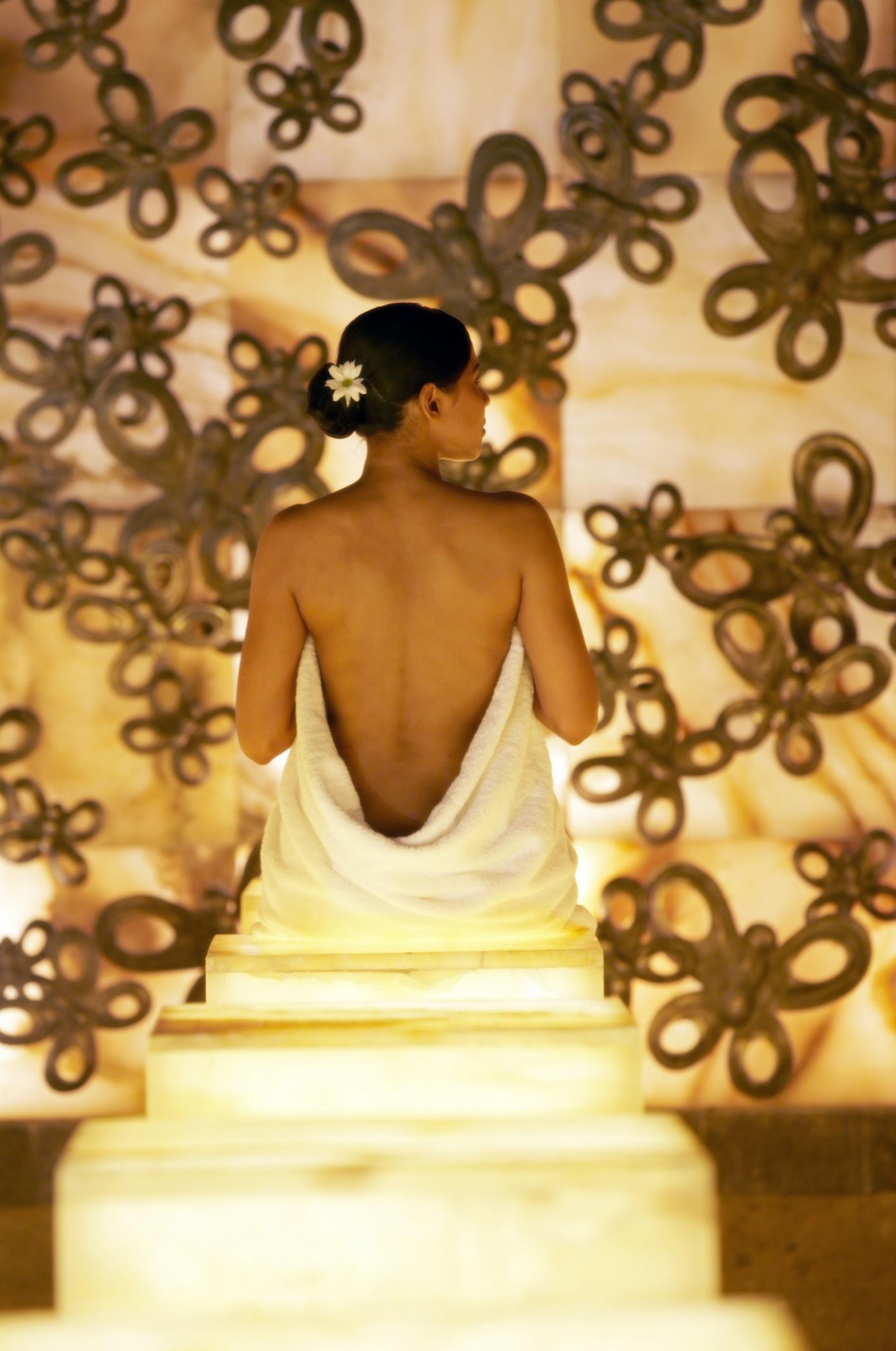 Every spa treatment starts with a welcome drink and a foot bath. Couples are advised to experience the spa together as a bonding and intimate experience.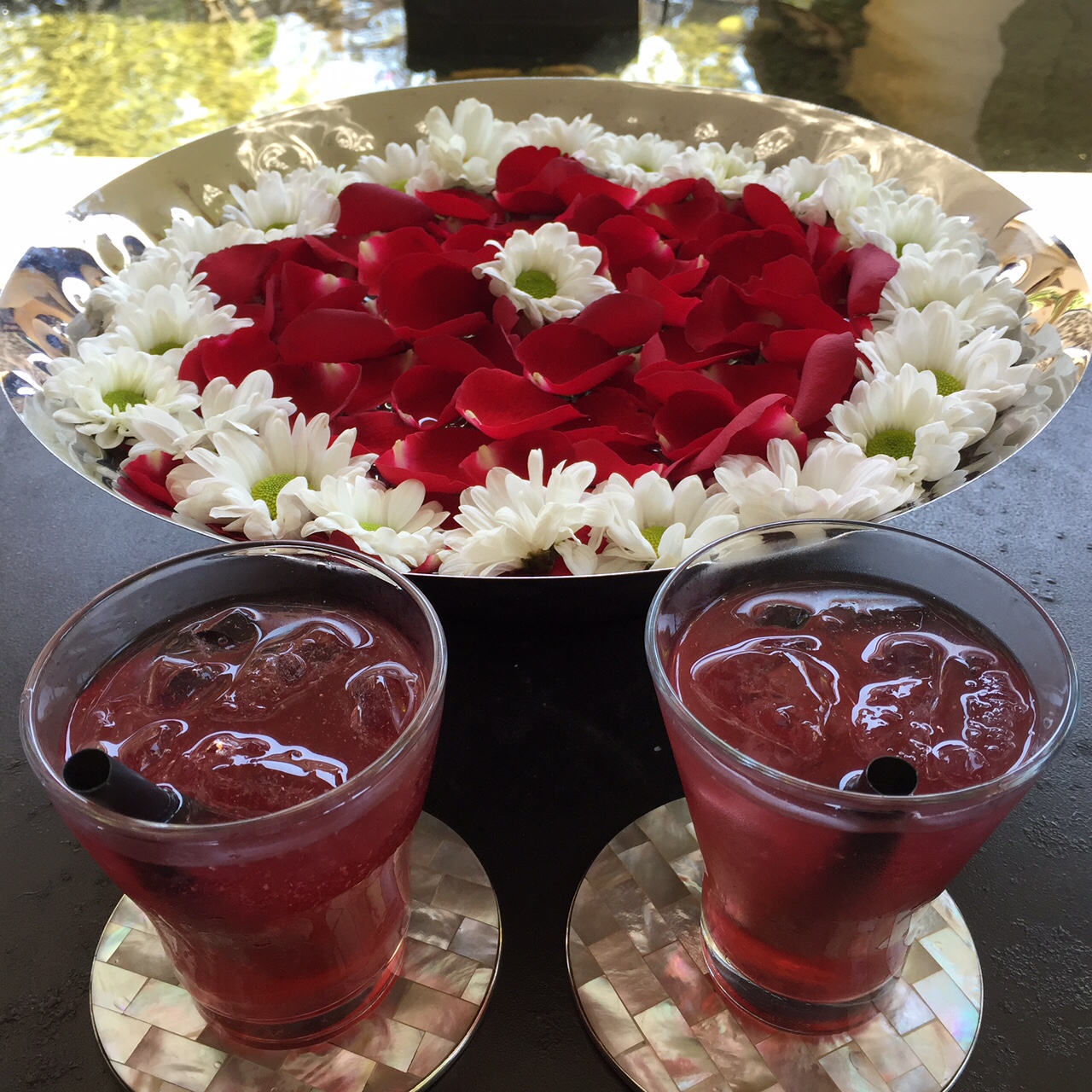 The Lux Traveller Loves
I love everything about this resort – it is my new favourite in Bali due to exceptional service, outstanding location, great beach, best breakfast and outstanding fine dining.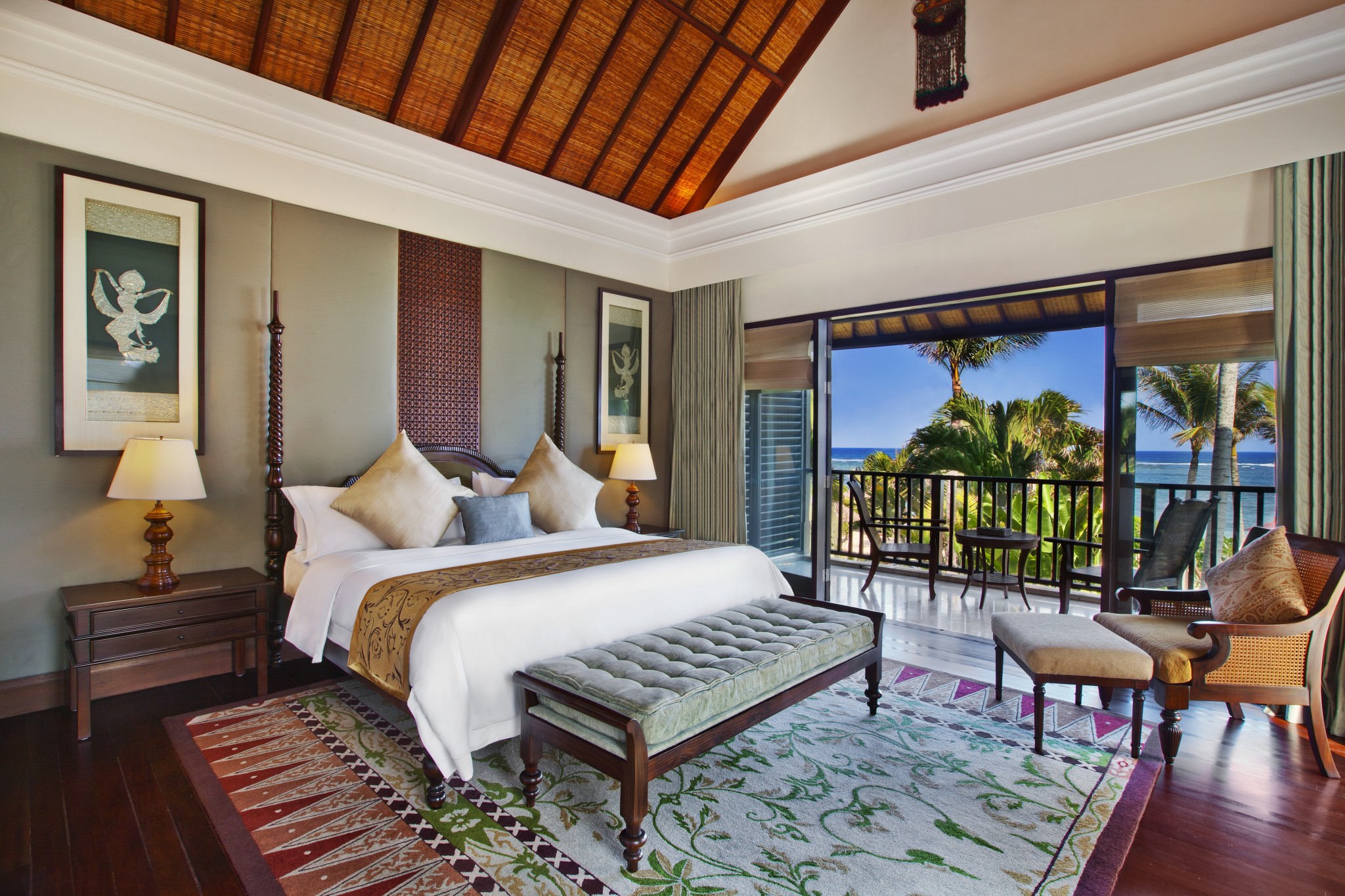 Splitting Hairs
I wouldn't change a thing about St Regis.
All In All
The St. Regis Bali was a highlight of my recent trip. I stayed in a St. Regis suite that was perfect for a couple but would love to return and experience the villas. This resort is highly recommended to families and romantic couples alike.