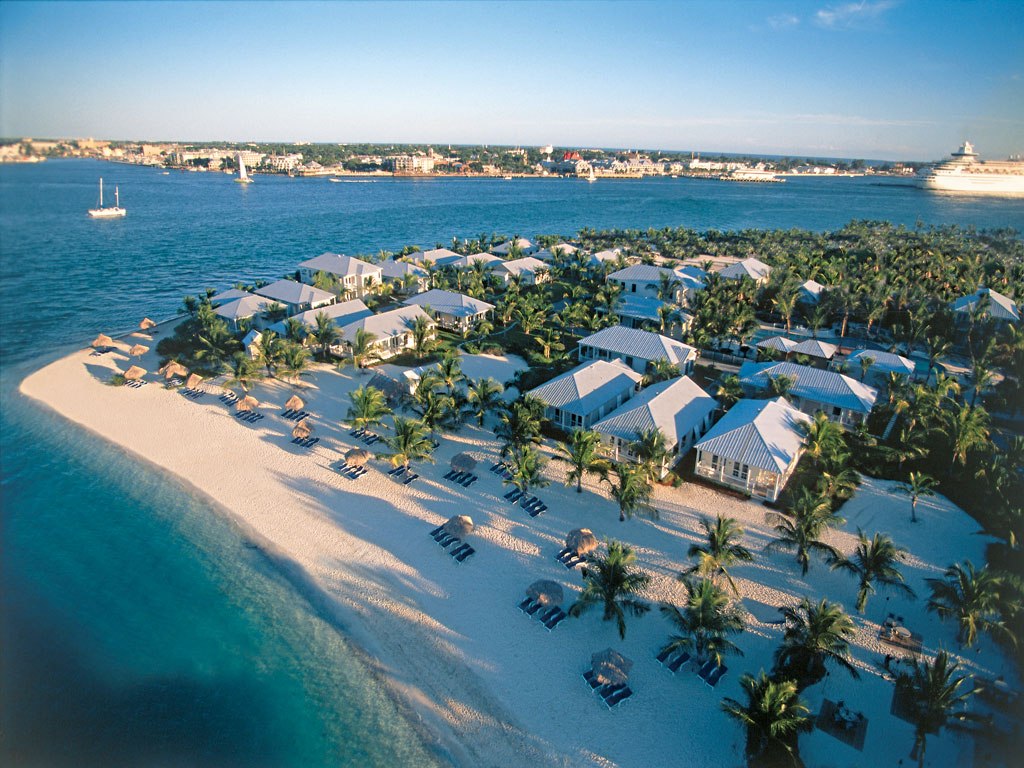 Is there anywhere more luxurious than the Caribbean? White sand beaches radiate warmth under your bare toes, the glorious weather with the heat of the sun shining down all year round and the tasty yet potent native cocktails (Bahama Mama, anyone?), the Caribbean really is a cruise passenger's paradise. Cruises throughout the Caribbean are especially popular for those who suffer with sea sickness, as the waters are typically very calm, and they're also particularly suited to travellers who are looking to spend less time on board and more time exploring, as the islands are so close together that you can be at a different port each morning with only minimal overnight travel. The main problem is deciding where you want to visit! Many cruise lines divide their itineraries between the eastern, western and southern Caribbean with each region offering something different. Here are six of the best destinations you can take in on a Caribbean cruise:
Freeport, Bahamas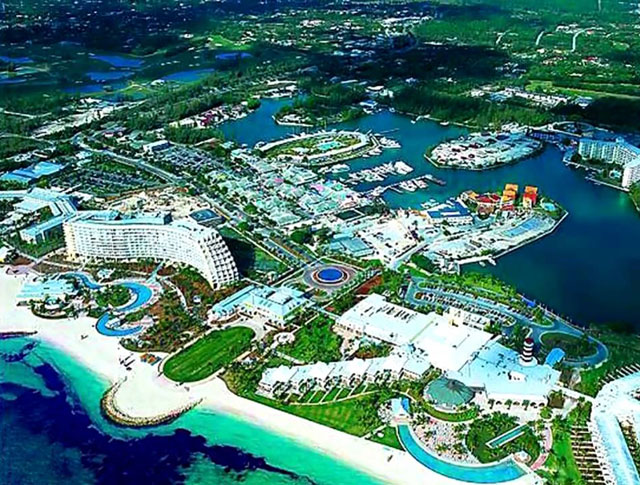 Freeport is located on the northern island of Grand Bahama, and is somewhat less touristy than nearby Nassau, which makes it an excellent choice for travellers who prefer quieter, less crowded destinations. If you're looking to visit somewhere with amazing, unrivalled beaches, then you can't go wrong with Freeport. Docked towards the west of the city, the first beach you'll encounter while walking around the coastline is Bahama Princess Beach, but don't stop here. While it's beautiful, it does tend to become very busy. If you keep walking (or jump in a taxi), you will reach quieter and equally as stunning sands in minutes. If you're travelling with young children, head straight to Taino Beach at the Ritz. There are water sports galore for adults and access to calm waters for the little ones. If you're looking for an active and fun atmosphere, Lucayan Beach is where the party's at, or if you'd rather a sense of intimacy and seclusion, head a little further out to Gold Rock Beach. There's no facilities or amenities here (so use the bathroom before you go!), but it's peaceful and serene, and a great place to relax.
Philipsburg, St. Maarten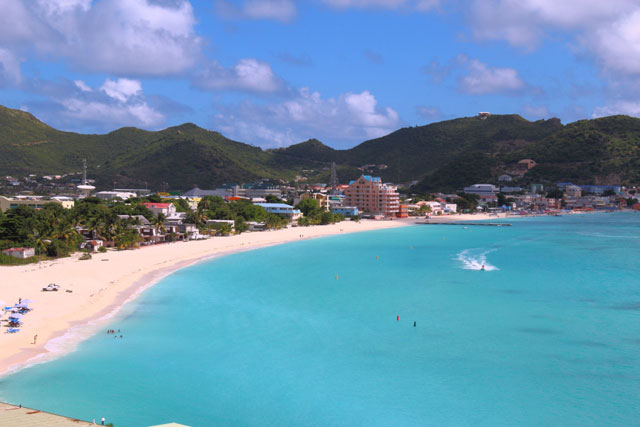 If you enjoy immersing yourself in local culture, there's perhaps no better place in the Caribbean than St. Maarten. Many of the Caribbean islands were colonised by the Europeans and many still display fascinating colonial influences, but St. Maarten is one of the only islands to be divided between to different foreign governments, and it's certainly one of the smallest that remains separated. The northern part of the island, St. Martin, is French, whereas the southern part, which is where you'll dock, is Dutch. To really see the differences in culture, head to the main shopping districts – Front Street in Philipsburg, and the marketplace in Marigot. Here, you can pick up authentic Dutch cheeses and French wines that are difficult to find anywhere else in the Caribbean. The blend of cultures is also evident in the cuisine, so it's well grabbing a bite to eat on shore. There are many restaurants, cafes and beach bars on the island, serving up a combination of fine French foods as well as light and fruity Caribbean fare.
Willemstad, Curaçao
Although opinions are changing, it has sometimes been difficult for gay and lesbian travellers to visit the Caribbean, but if you're looking to explore somewhere that is ahead of it's time in terms of its region's politics, is open-minded, and welcoming of all, then Curaçao is the perfect destination. In fact, it's impossible to visit the island and not hear the phrase 'biba i laga biba', which roughly translates to 'live and let live'. The reason Curaçao is so accepting is that it still holds very strong bonds with its former Dutch mainland, and was greatly influenced by the Netherland government's choice to become the first country to legalise same-sex marriage. You'll find many bars and restaurants proudly flying the rainbow flag, and what better place to sample a true Curaçao cocktail, with it's vibrant blue colour and almost lethal alcohol content. You'll be docked in Willemstad, right next to the floating market, so it's a great place to pick up some souvenirs for friends and family back home.
Oranjestad, Aruba
If you like all things natural, and want to really appreciate the back-to-basics aspect of the Caribbean rather than the tourism-dependent areas, then book a cruise to Oranjestad in Aruba. Aruba has been described as the Caribbean's 'theme park', with plenty of shopping opportunities and even casinos, but if you look deeper, you'll see it's much, much more. Head to the Casibari Rock & Ayo Rock Formations, explore the island's natural bridges, or visit the local ostrich farm. Yes, you heard that right. Aruba is home to around 80 of these massive birds, and you can tour the farm, learning about ostrich habits and their environment, you can even view the hatcheries to see the tiny babies. There's also a kids playground and an African-inspired art shop on site, so you really could spend an entire day at the farm if you wished.
Falmouth, Jamaica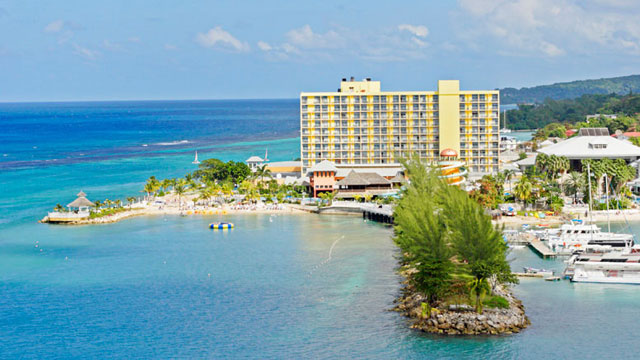 When many travellers dock in Falmouth, Jamaica, they never make it far from the port, distracted by the copious amounts of luxury coffee and Jamaican jerk seasonings on offer from local vendors, but if you're looking for a once-in-a-lifetime experience, head just outside the city. About one mile south, the Caribbean Sea runs into the Martha Brae River. The history of the river itself is fascinating, as it played a big role in the sale of illegal goods and wiccan herbs in the 16th century (the river was actually named for a woman accused of using witchcraft!), but it's the journey down the waterway that's the real high point. Sailing along on a 22 foot bamboo raft, there's nothing but you, your tour guide, and the Jamaican fruit and vegetable bushes along the shoreline. You'll start and end your tour at the Martha Brae Village, which is an ideal place for sampling the local Jamaican rums and picking up some unusual herbs such as black mint.
Key West, Florida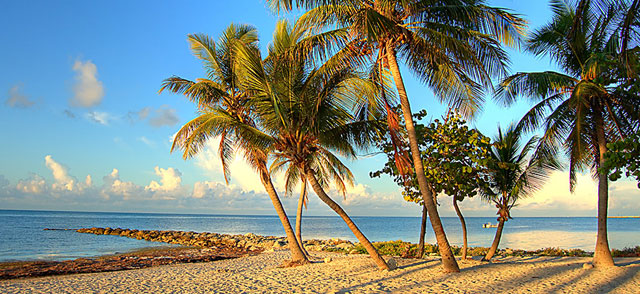 A part of Florida, the Sunshine State, many travellers don't think of Key West as being a part of the Caribbean. However, the island lies in the Caribbean Sea, and is a popular port of call for western Caribbean cruises. If you're a foodie (aren't we all?), Key West is truly heavenly. Street vendors sell a local delicacy, conch fritters (Key West is also known as the Conch Republic), which are typically enjoyed street food-style while you wander around sightseeing, and are delicious little bite-sized fish pieces. For dessert, head to a cafe for a huge slice of real Key Lime pie. Many places offer Key Lime pie, but unless it's made with Key Limes, it's not the real thing (a clever way to tell is by the colour – if it's very green, it's fake! Key Lime pie should be a milder green, almost yellow). If you don't have time to sit down, you can even buy frozen Key Lime pie on a stick that's eaten like a lollipop! Key West is beautiful, and there's plenty to do, including getting a photograph of the southernmost point in the United States!
Many travellers tend to think of the Caribbean as being all beaches, cocktails, and sunshine, but it's actually very diverse, and certainly a lot more diverse than people give it credit for. Thanks to colonisation, there's a real blend of culture across the islands, particularly European, North American, Mexican, and South American cultures. If you're looking to take a holiday where you can relax, enjoy the sun, sightsee, and immerse yourself in different cultures, then a cruise around the Caribbean islands is definitely for you!