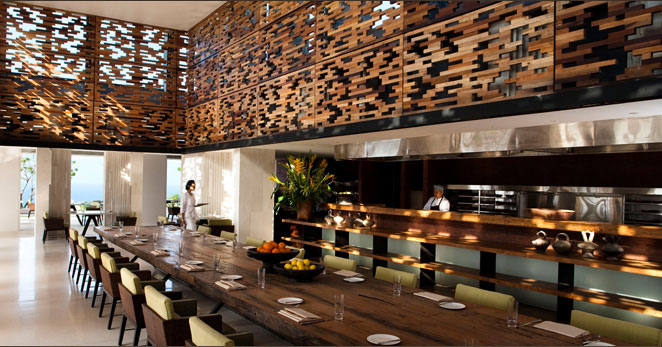 The Warung is an Indonesian restaurant located in Alila Uluwatu hotel in Bali.

It is 30-45 min away from the main area of Seminyak which is a nice diversion from the busy centre. A dinner at The Warung will be a nice outing on one of the nights you are in Bali.
Alila Uluwatu is a very beautiful designer resort perched on top of the cliff. So the setting of The Warung is very special – you have uninterrupted views of the Indian ocean to one side and sparkling blue wet edge pool to the other.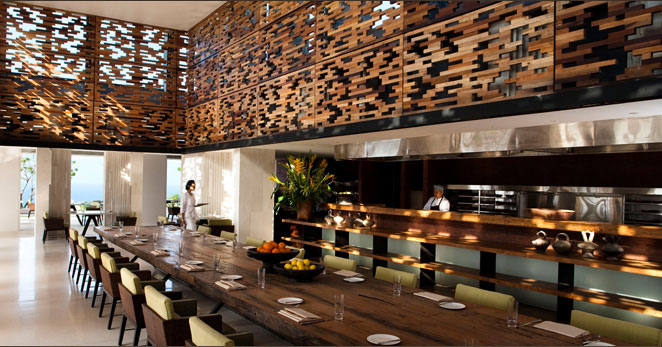 The food in this restaurant is magnificent – the best Indonesian we had in Bali! And The Lux Traveller has searched far and wide for good food.
To experience a wide variety of local dishes we suggest you try Chef's Selection "Uluwatu" – it consists of eleven mini dishes. Yes, you will be very full by the end of the meal but trust me, you'll keep dreaming of these flavours long after you finished dinner.
The plates I still can't forget about are – Young jack fruit salad with pork, Shredded chicken with chili and lime, Minced duck in banana leaf. Their simple soups are also outstanding – sweet corn soup and clear chicken soup are the best!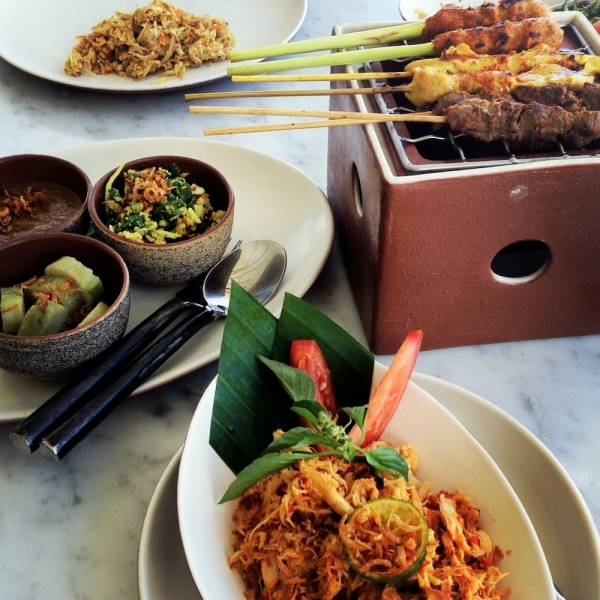 Every dish we tasted (may be apart from Bali style roast chicken :))was very light and flavoursome. We just love Balinese style – gentle spices, lime, chili, coconut, papaya, green mango, coriander create such delicate, healthy and tasty dishes.
If there is a dish you especially love, ask the chef for a recipe – by the end of the dinner you'll be presented with a beautiful Alila card with a recipe on it. What a great service!
The Lux Traveller Loves:
The setting – peaceful setting with amazing views, white table clothes, excellent service
Best Balinese food ever (also worth a mention – unlike many other local restaurants the food in Warung is not spicy (unless you request it) – just flavoursome)
All In All – The Warung wins 'The Best Local Food In Bali" award from The Lux Traveller! Make a night of it – arrive a little bit earlier to enjoy the sunset in the Alila's beautiful cocktail pavilion followed by a gorment dinner at The Warung.
The Warung is quite a romantic restaurant but if you have children with you, they will be beautifully looked after as well. The Warung offers a lot of simple Western dishes for the children. And their ice creams are the best in town!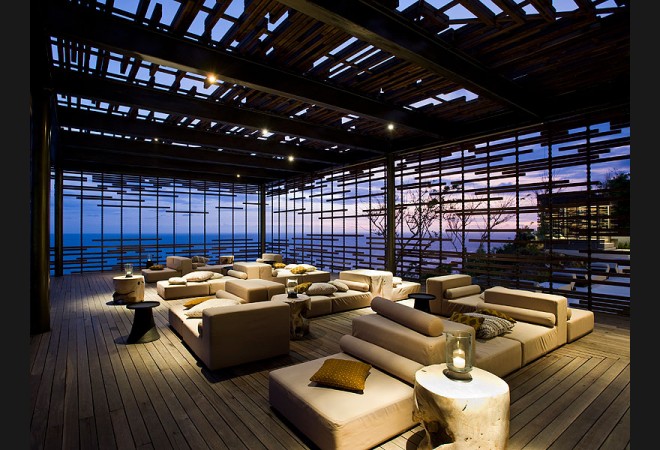 Pricing is very reasonable by the western standards – dishes start from $10++ per entrée and from $20++ per main. Chef's Selection 'Uluwatu' is the most indulgent choice on the menu and it is a very reasonable $69++ per person.
To book 'The Warung' call +62 361 848 2166 or email uluwatu@alilahotels.com