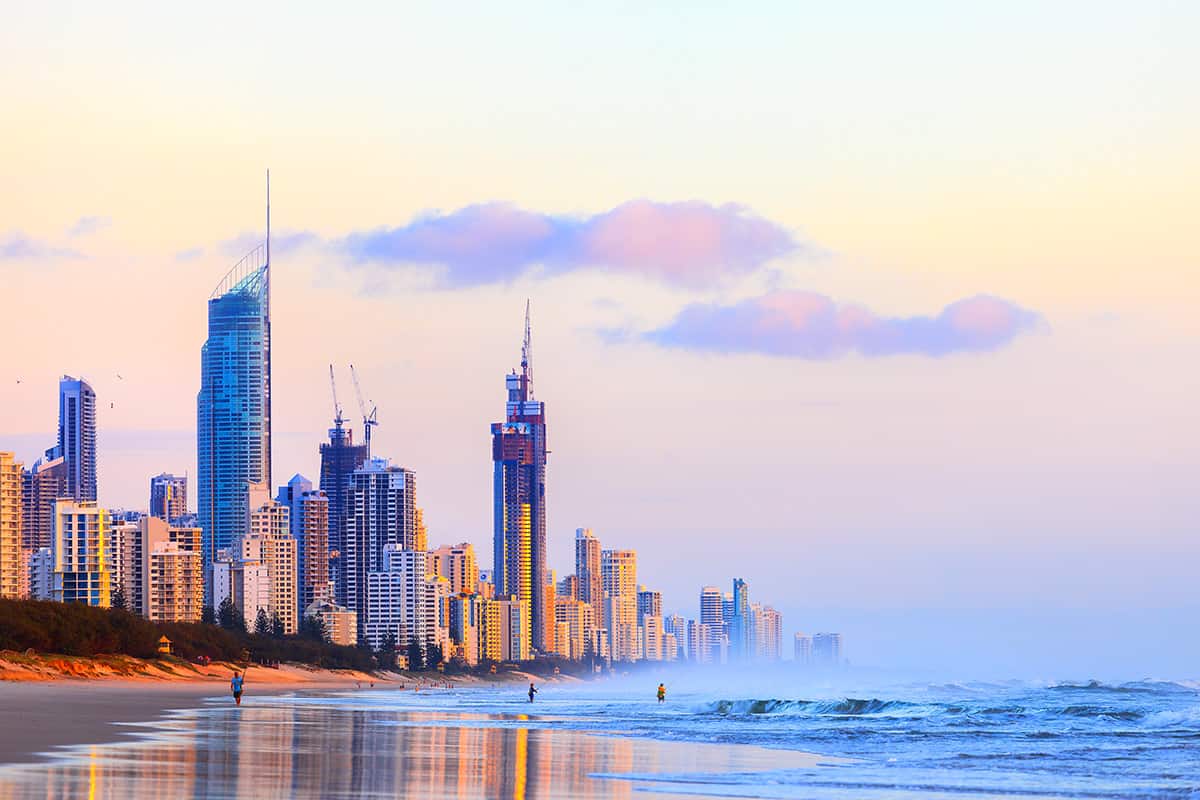 Gold Coast is a wonderful place for a family holiday at any time of the year but especially in summer, when the sea is warm, the sun is shining and whole coast is buzzing with activity. Below we recommend the places stay, restaurants to visit and of course many family activities to explore.
1. Stay At Q1 Resort & Spa
As a family we tried most hotels on the Gold Coast yet nothing comes close to Q1 Resort & Spa. 3 Bedroom high floor Seaview apartments are sensational and most spread over 200 square meters giving all family members ample room, terraces with spectacular ocean views, full kitchens, laundry and very modern fit outs. Parents will benefit from ultra spacious master bedroom with en-suite and walk-in wardrobe as well as a separate office space. Kids will have two bedrooms to spread out in, each with an en-suite.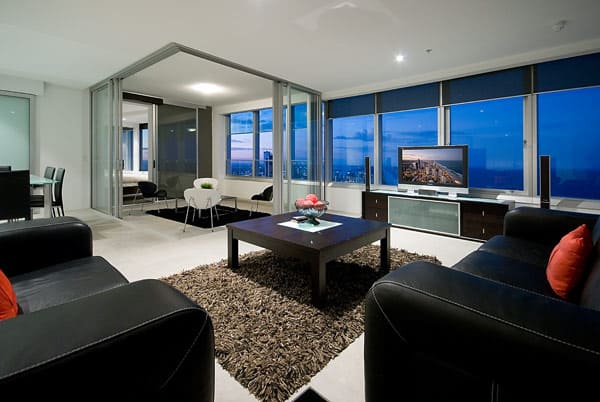 Q1 facilities are excellent too with two outdoor and one indoor swimming pools. Resort's spa offers all traditional body and facial treatments, perfect for spoiling mum on holidays.
Beach loving families will enjoy the proximity to the beach, mere 50 meters before you hit the golden sands of Surfers Paradise. Prices start from $150 per night for one bedroom apartment, $230 for two bedroom, $350 for three bedroom.
http://www.q1.com.au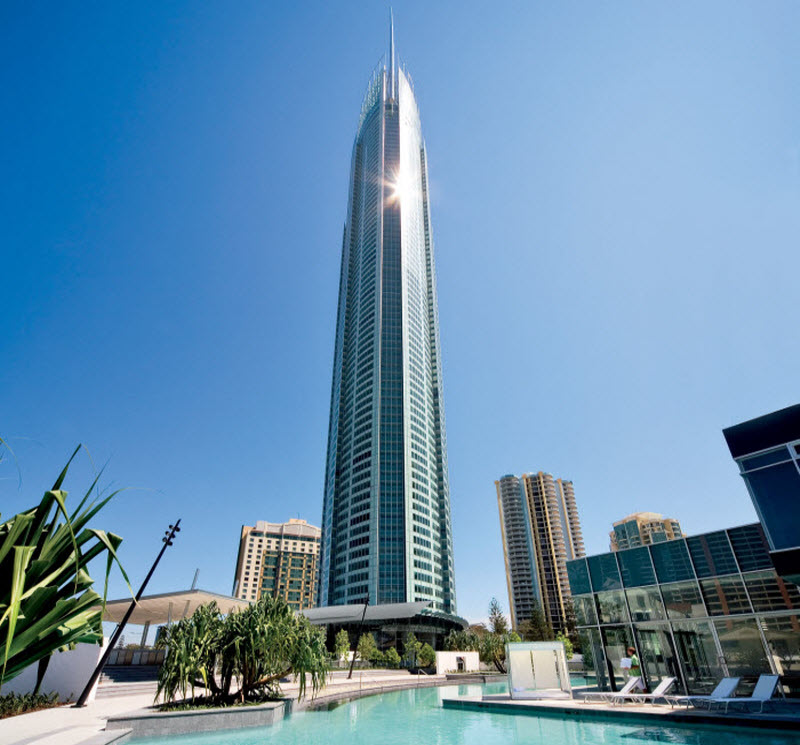 2. Breakfast at Q1 Observation Deck, Level 77
Q1 Observation deck now serves breakfast and you don't have to be a hotel guest to enjoy this spectacular experience. Catch a high speed lift straight to level 77 (entry is included in your breakfast fee) and enjoy a hot and cold breakfast spread with breathtaking views. Fruit platters, yogurt, Bircher muesli and chia seed cups are complimented by eggs, sausages and baked beans in traditional Australian style. Take your time from 7-10.30am to luxuriate in both – stunning views and gourmet breakfast. Cost – $29 per adult.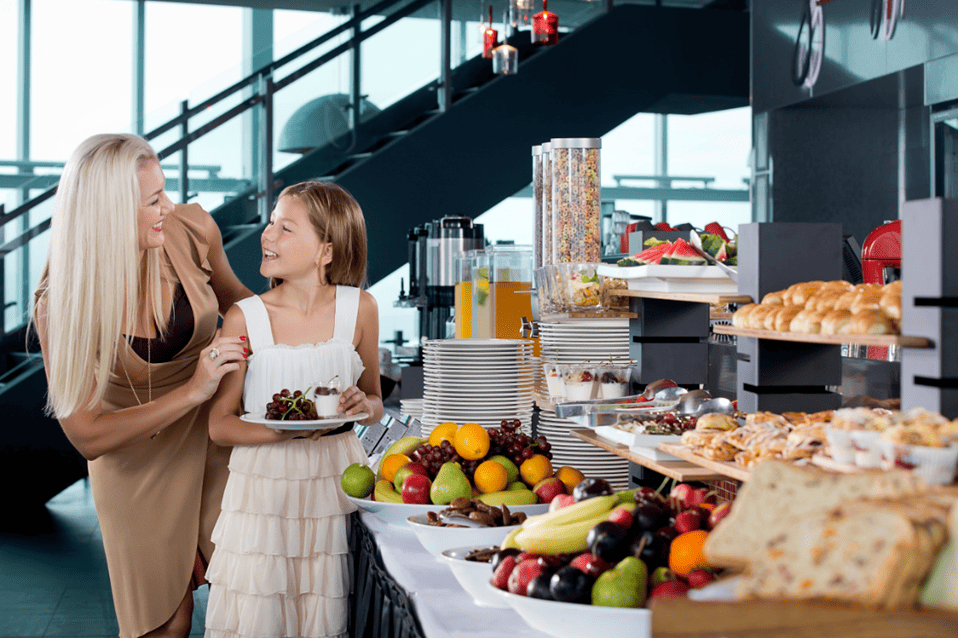 3. Dine At Cucina Vivo
Everyone loves Italian and Gold Coast dining scene has just got signifacntly better with arrival of Cucina… in the Jupiters. The restaurant is very popular, so book in advance and it serves the best Italian on the Gold Coast.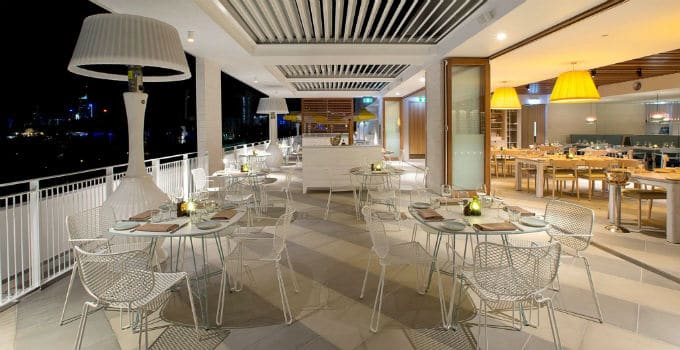 Adults will be delighted with a glass of champagne by the glass or an Aperol Spritz to start the evening while kids menus provide favourites like Spagetti Bolognese or Calamari Cooked to perfection.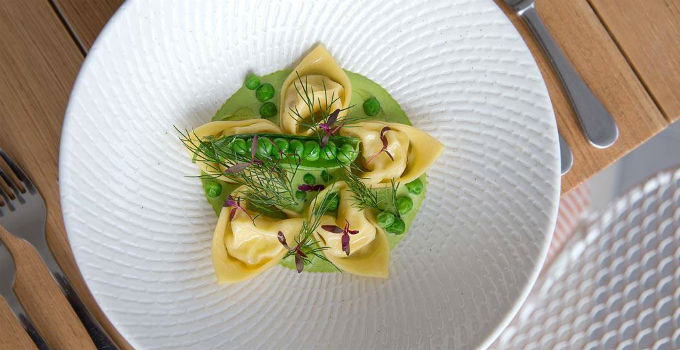 4. Play at Timezone
Timezone is a games arcade that is located on the mall in Surfers Paradise. 3 hr family package will offer your family oodles of entertainment with laser tag, dodgem cars, 4D experience, mini golf and dozens of arcade games to enjoy for younger children, teenagers and their parents.
Open 7 days – www.timezonegoldcoast.com.au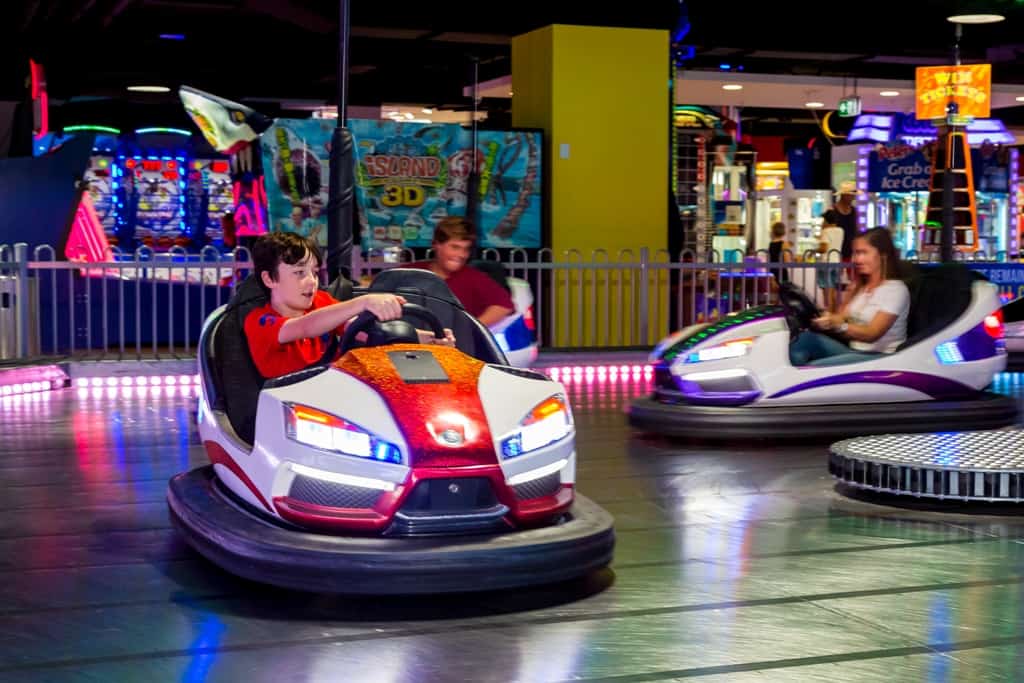 5. Sky dive at iFly
For those seeking a bit of adrenalin on their holidays iFly is a must. It is an indoor sky diving centre that simulates the real experience. No matter whether you are a seasoned sky diver, a beginner or a 6 year old child you can enjoy iFly. The most popular package includes 4 sessions x 30 seconds each. In that time you can learn to stay flat on your tummy and navigate left or right while sky diving. And add Superman's costume for a bit of extra fun!
http://www.ifly.com.au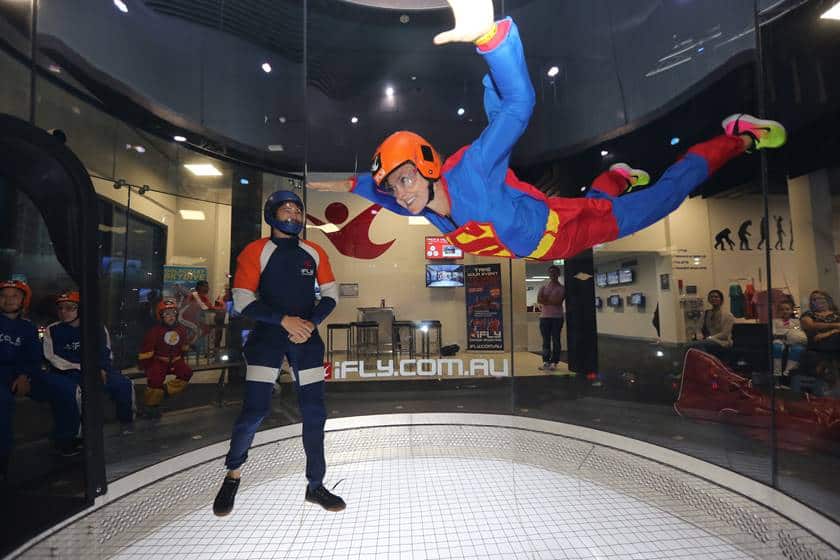 6. Slip and Slide at Wet'n Wild
Wet'n Wild is another fun day out for the whole family. Try to avoid weekends if you can and venture our to this theme park for the whole day. It features …. Rides and slides, most available for children over 6 years old.
http://wetnwild.com.au
7. Watch a movie in 7D Cinema
There are two 7D cinemas in Surfers providing a nice diversion from the beach on a rainy day. We were wondering what does 7D stand for and it is an experience where all your senses are stimulated – you see, hear and feel as if you are in the movie. The most popular package is 2 movie package, each lasts 7 minutes. We hear the most popular for families are Santa movie and a Great Wall of China.
www.7dcinema.com.au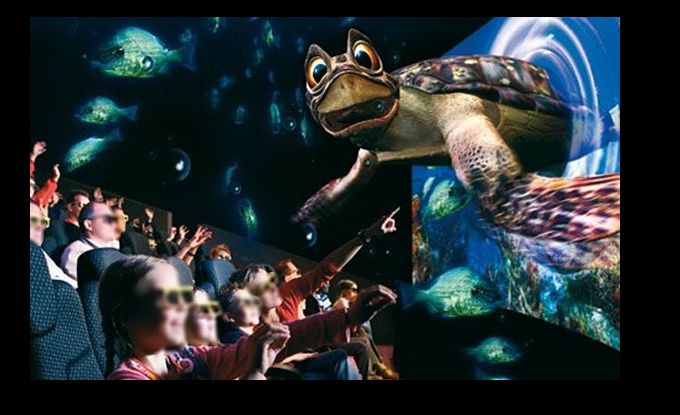 8. Get Lost At Infinity
Infinity is a labyrinth of 20 different rooms and environments with glow in the dark, lasers and disco rooms. In some rooms people's teeth and eyes glow as do some of their clothes, making them an ever-changing element of these art forms.
A number of INFINITY environments are designed as 'Immersive Art forms or Sculptures' by its creator Gregg Thompson. Become a part of Infinity team and enjoy The Electron Maze, The Infinite Kaleidoscope, The Star Chamber, The Eclipse Chamber.
www.infinitygc.com.au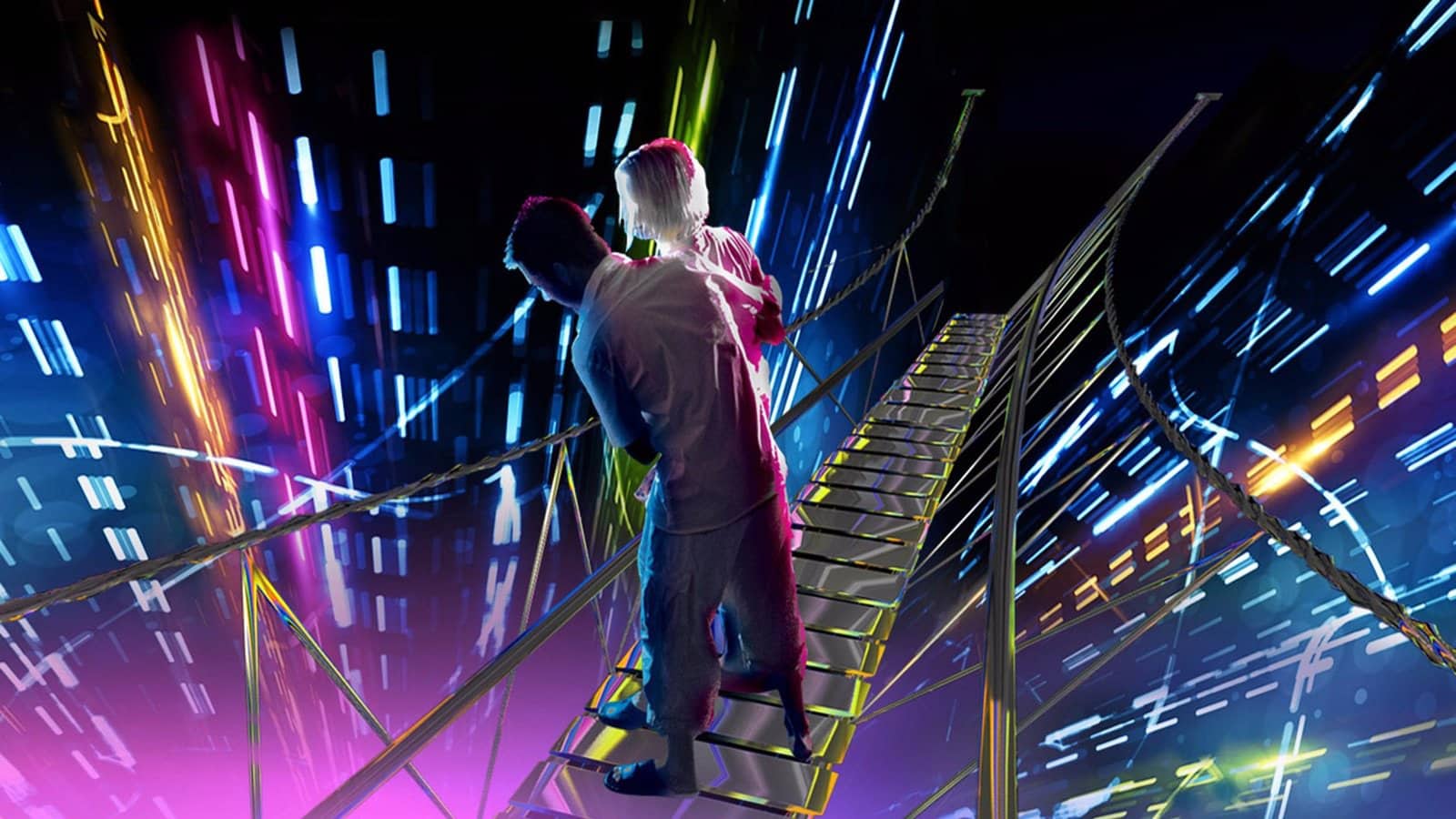 9. Explore Nature at Currumbin Wildlife Park
This wonderful wildlife park has ample koalas, crocodiles and other Australian native animals for the kids to see and lots of kangaroos to feed.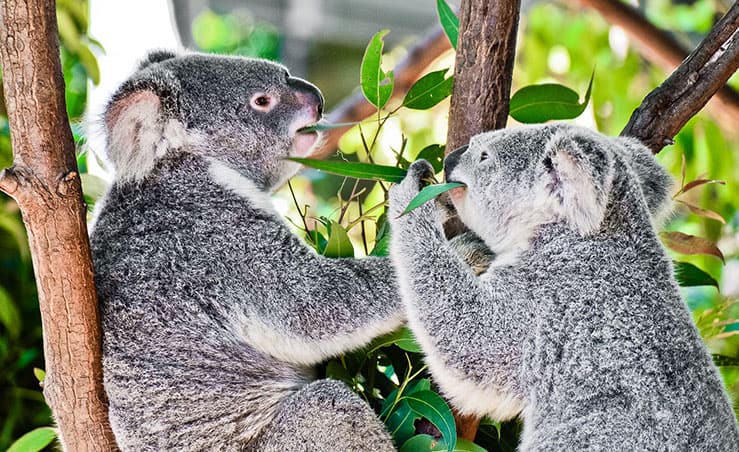 For a little more action sign up for a zip line adventure in Treetops, located inside the park, and swing from tree to tree high above the crocodiles' lawn. Zipline course takes a good hour and is best suited for children 8 years old and above.
www.cws.org.au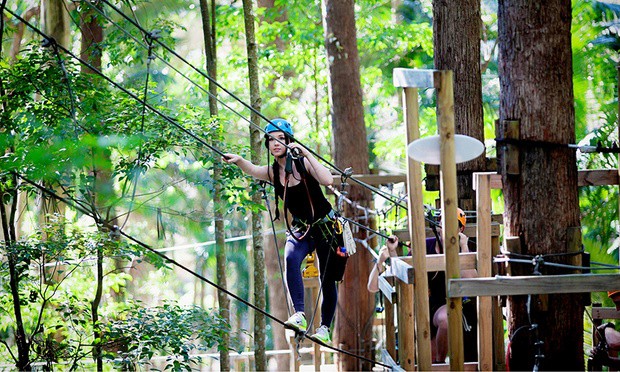 10. Shop at Pacific Fair
Facific Fair, a new shopping centre near Broadbeach, has been recently renovated and now features some of the world's most prestigious brands – Louis Vuitton, Gucci, Givanchy, Prada and Hermes. Kids will find their favourite brands like Smiggle, Seed and …. There is a great variety of outdoor cafes too, all looking very trendy and providing a wonderful stop over for those who happen to shop around a lunch hour. There is also no shortage of gelaterias and ice creameries to please the youngsters.
www.pacificfair.com.au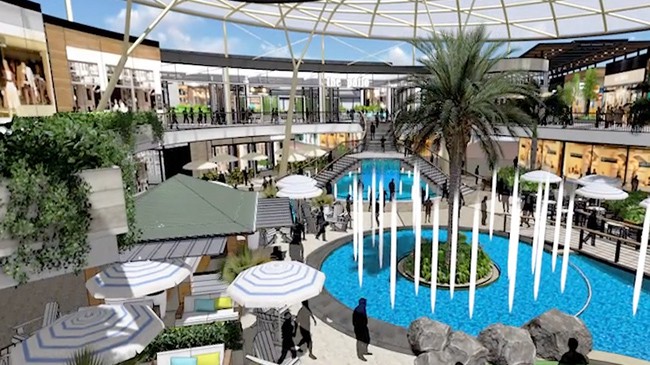 Simple Pleasures
I must say that with all of the above entertainment options one of my favourites is a simple day out on the beach with the kids. We play in the waves, play tip on the sand, then step away to have breakfast or get an ice cream and come back. Life in Surfers revolves around miles long spectacular beach and it is one of the most beautiful natural attractions that brings thousands of visitors every month. The only warning – use lots of sunblock (sun is very strong in Queensland) and enjoy the best Surfers has to offer!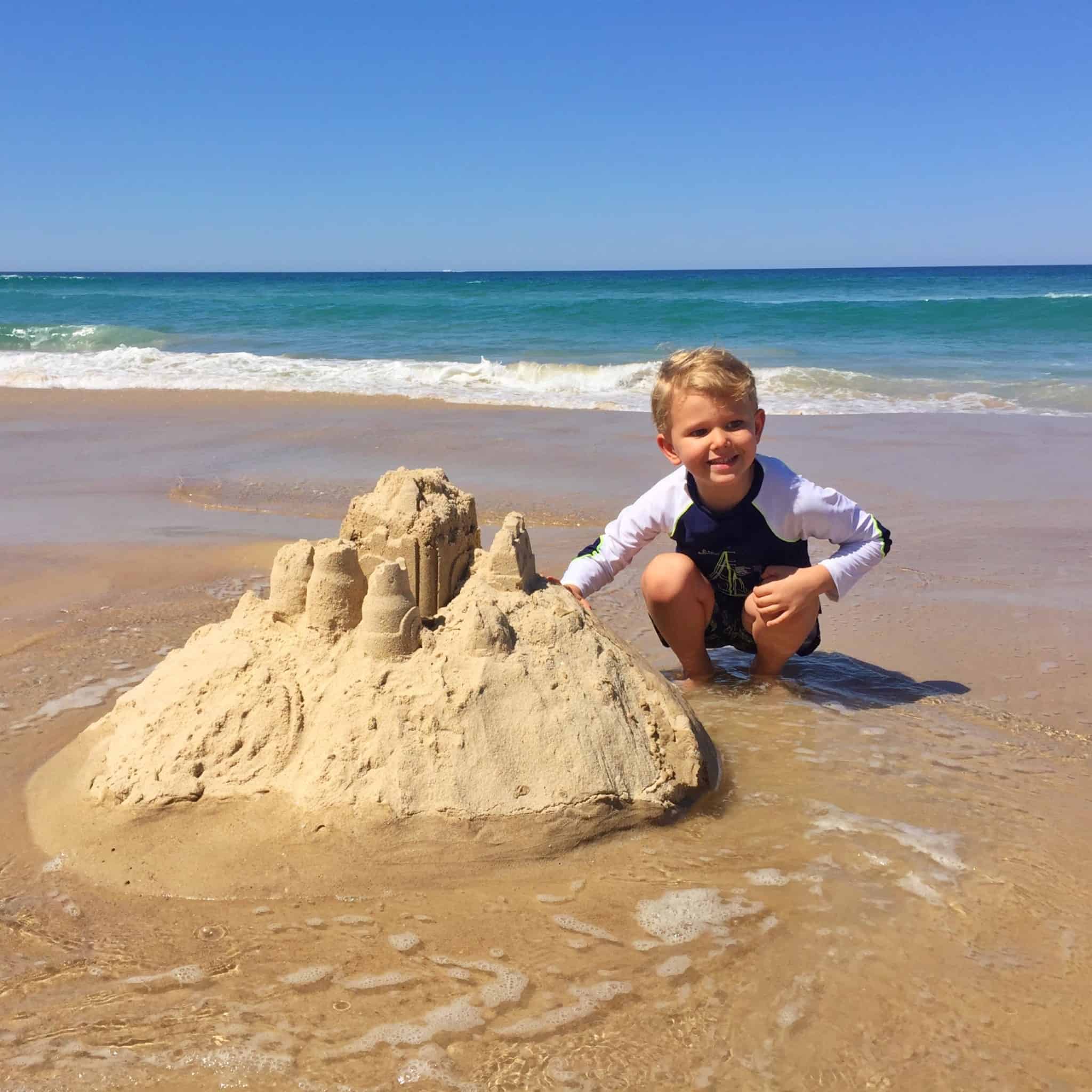 Happy Holidays to all families in 2017!