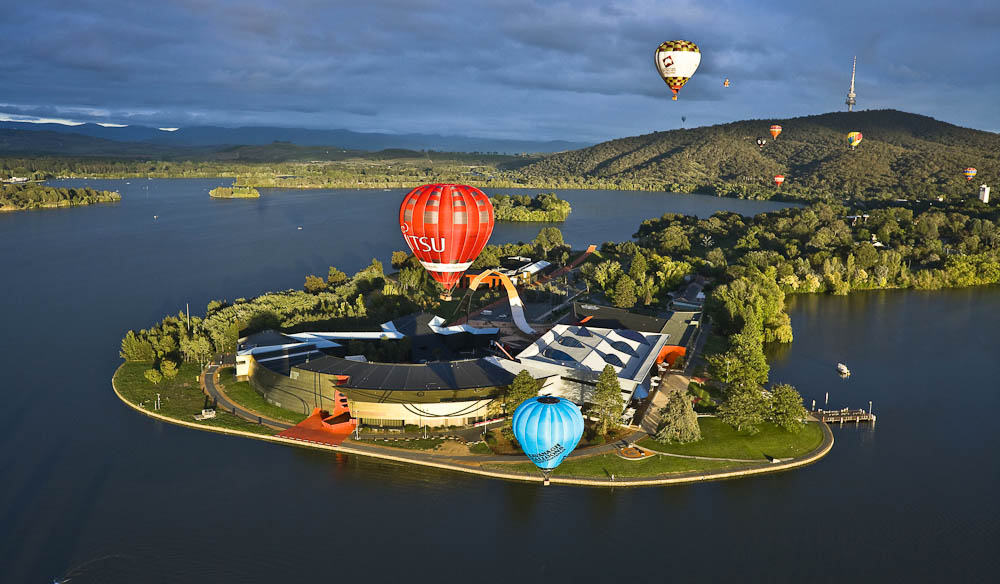 Even though our capital city is a small city with a little over 300,000 in population it has a lot to offer to families looking for an exciting weekend away! Here are our Top 10 Reasons why we chose Canberra for our family holiday and we hope you'll enjoy it too!
Stay In Kids' Cubby Suite in East Hotel
East Hotel is a destination in itself – it has wonderful facilities for families (book Kids Cubby apartment), fabulous new Joe's bar for adults and a great restaurant Ox Eatery known for its slow cooked rotisserie meats that the whole family would enjoy. Kids Cubby is a two bedroom apartment with a spacious retreat for the adults and fun packed kids quarters with trendy bunk beds, PlayStation, kid size furniture, lolly bags and a great selection of toys! I haven't seen a hotel room or apartment better suited for families anywhere else in Australia!
http://easthotel.com.au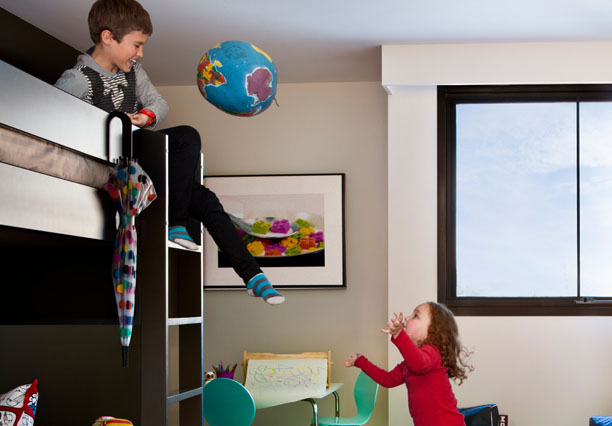 Jamala Lodge – Spend a night close and personal with African animals
Jamala is a one of a kind lodge in Australia. It gives its guests a taste of what it would be like to stay in a luxurious African Safari lodge. If you'd like to dine in a company of white lions or spend a night with sun bears you will love Jamala!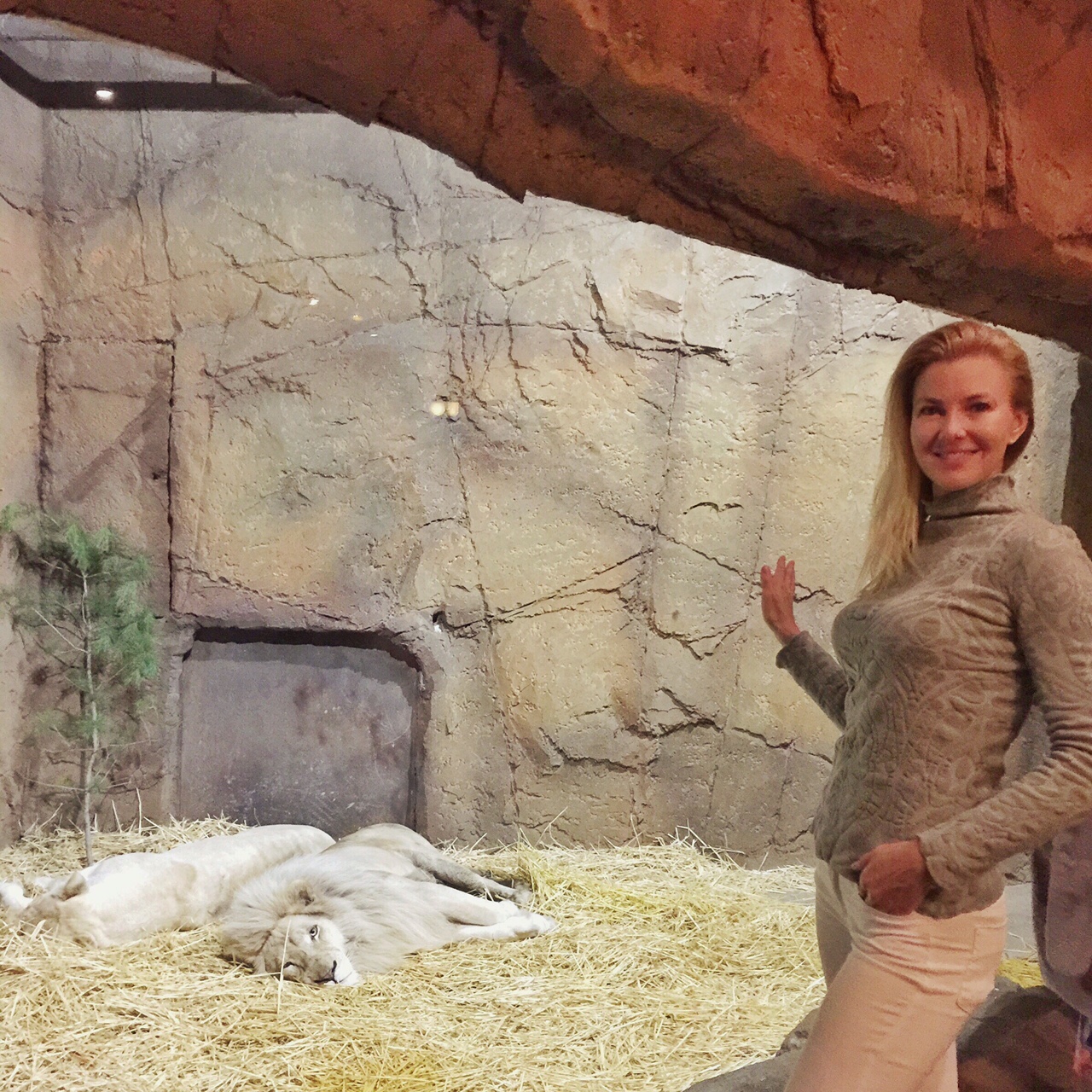 As far as accommodation goes all suites and bungalows are truly luxurious, decorated with exceptionally comfortable romantic canopy beds, tasteful furniture and artwork shipped straight from Africa, mosaic bathrooms and bathtubs for two. All food is included in your stay and is just as outstanding as an overall experience.
http://www.jamalawildlifelodge.com.au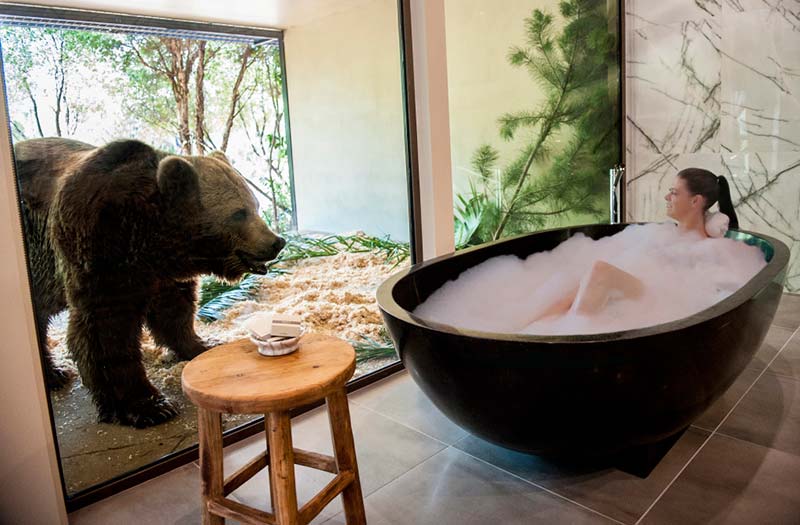 Long lunch at Pialligo Estate
Pialligo Estate is owned by a couple of friends with a big vision. They bought 80 hectares of land 10 minutes away from the city centre and decided to build the best Farmhouse restaurant in town, Japanese baths, private dining pavilions in a winery setting and a boutique hotel. The restaurant opened its doors 6 months ago and already has a reputation of being one of the best fine dining establishment in the city.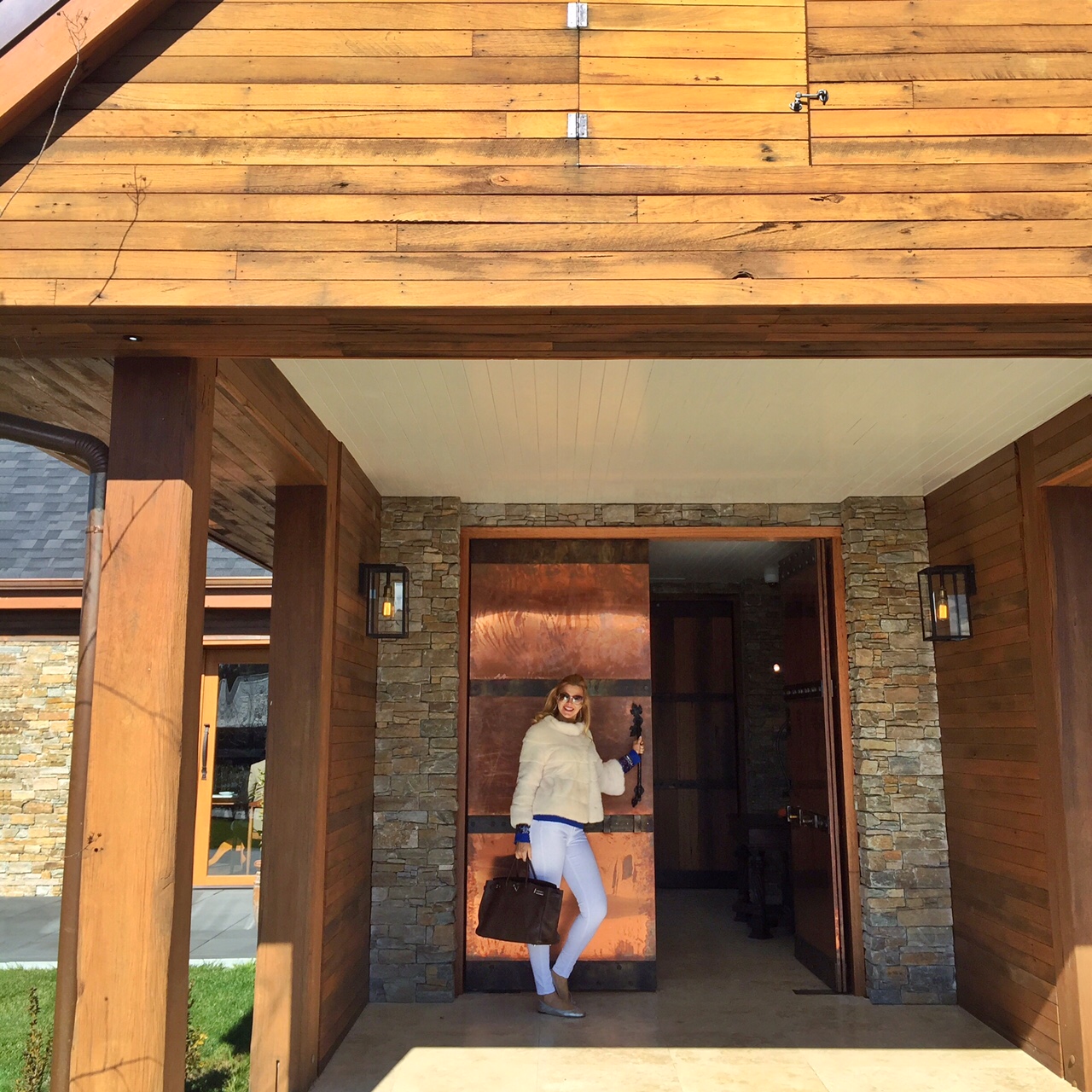 Choose between a 6 course degustation menu or an a la carte lunch or dinner. Culinary director Jan Gundlach is doing a sensational job with each dish looking like a piece of art and tasting like heaven. Don't go past award winning Smokehouse cured meats and salamis, waguy beef and mouthwatering deserts. A lot of produce is locally sourced or home grown and the menu changes daily to bring the freshest and most flavoursome ingredients to the table. The atmosphere is glamorous and very inviting with fireplaces, valley views, marble tables, open kitchen and elegant guests. This restaurant is a 'must visit' for all gourmands in Canberra.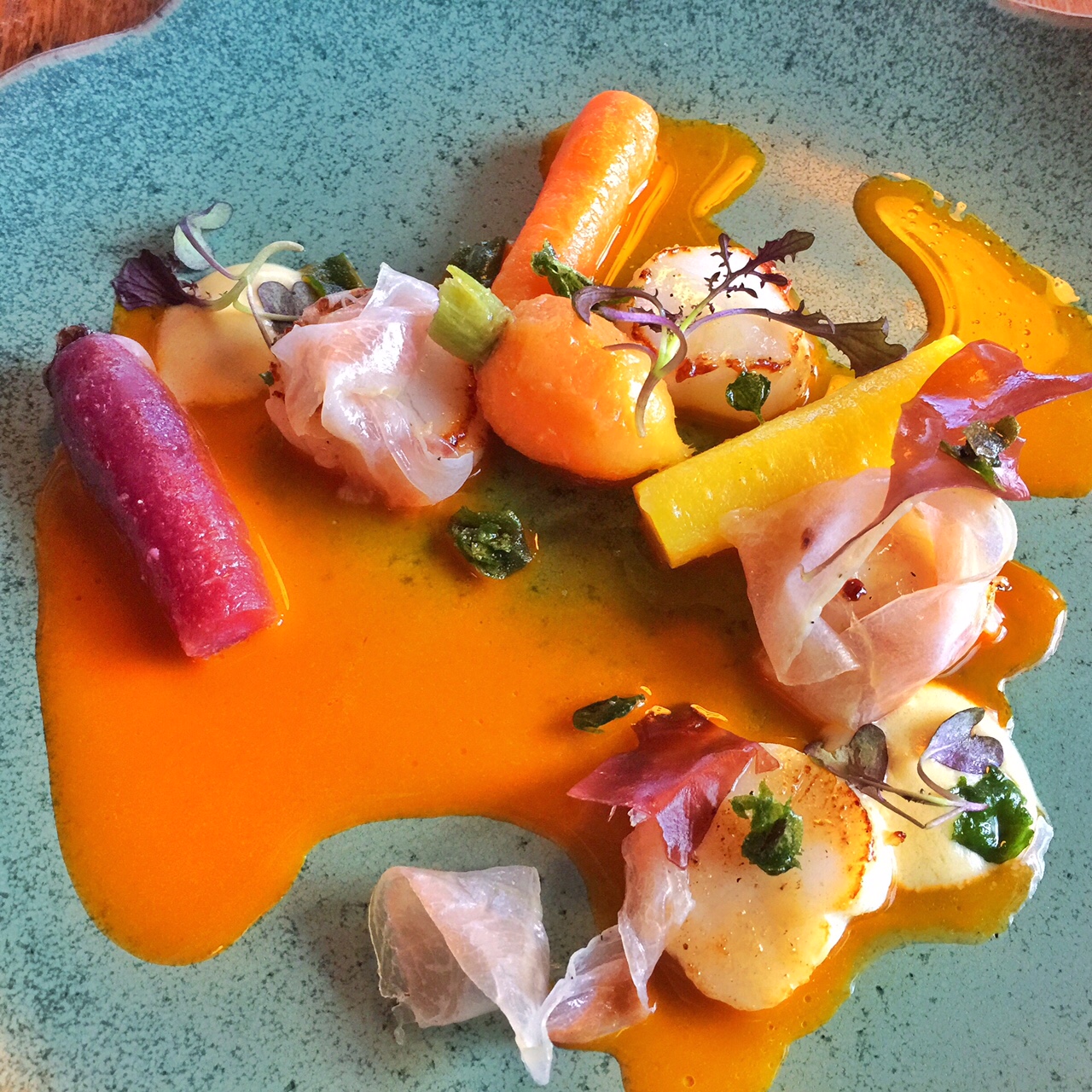 For the younger guests chef will create a special kids meal of the day – could be a beautiful grilled fish or mini steak and once they are done dining there is plenty of space outside for them to run around and play hide and seek while the adults enjoying a lazy afternoon of beautiful food and good wine.
http://www.thepialligoestate.com.au/estate/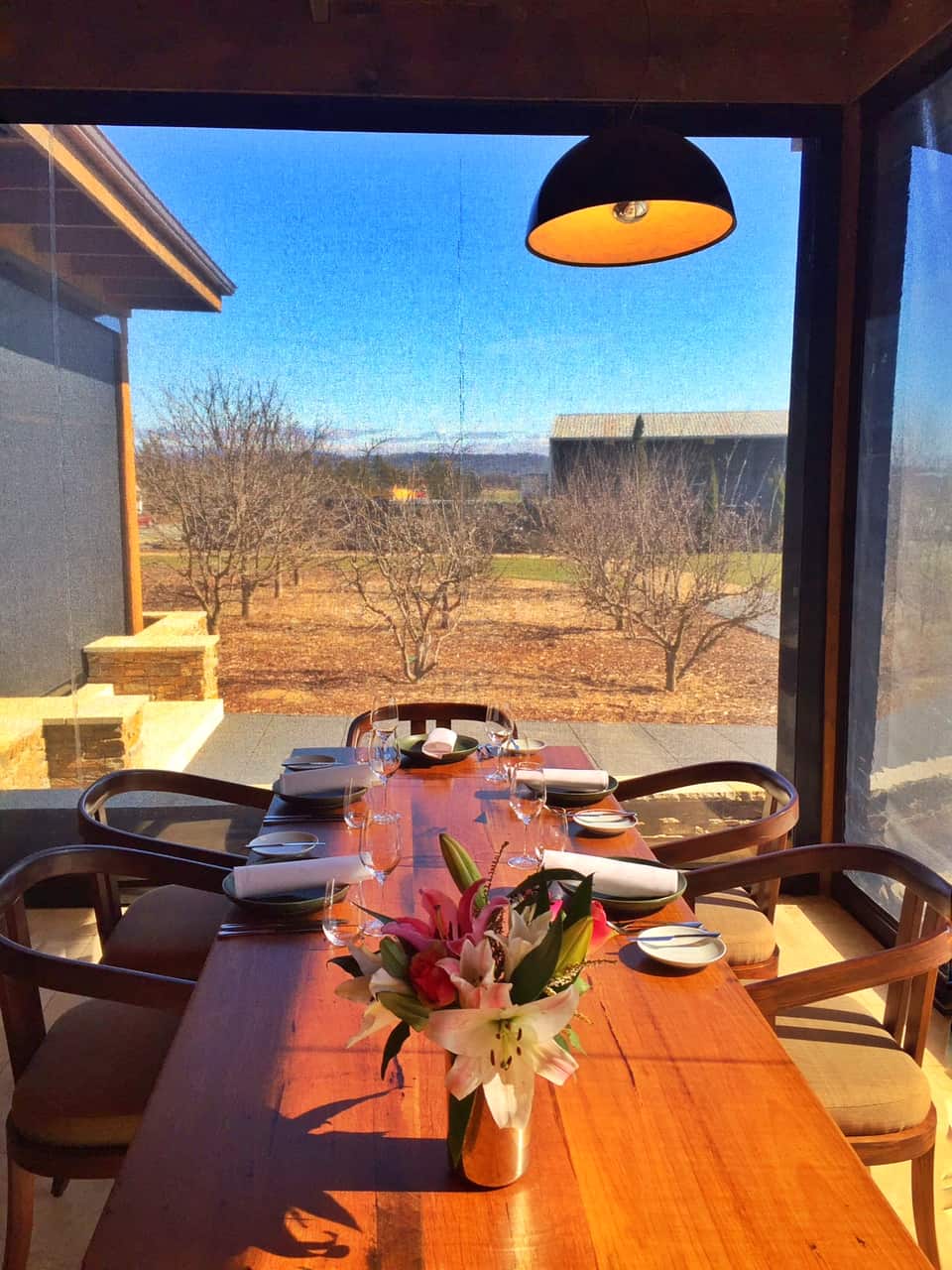 Modern Chinese at The Chairman & Yip
Which Australian family doesn't like good Chinese food? Chairman and Yip is not just another Chinese restaurant – it is one of Canberra's longest standing and highly regarded culinary institutions that has been opened since 1992 and has won many awards over the years. Williams Suen' creative flair brings a modern twist to old favourites. We enjoyed Chairman's duck pancakes, Grilled field mushrooms with cashew and herb pesto, Stir friend lobster tails and Char grilled fillet of beef. All were outstanding and a glass of Lois Roederer champagne with our meal has turned our night into a celebration. Excellent food in a beautiful setting.
http://thechairmanandyip.chairmangroup.com.au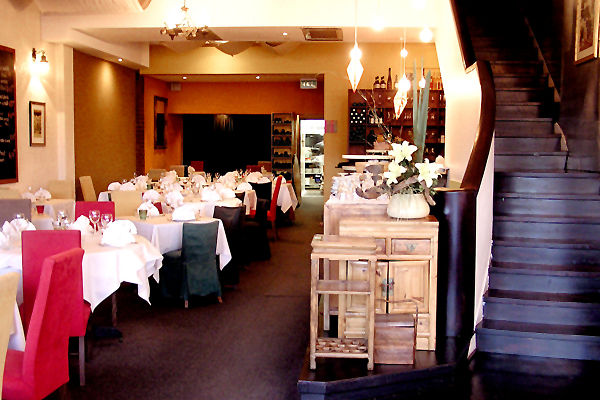 Hours Of Family Fun At Questacon
Questacon is a National Science and Technology centre but in simple words it is a museum designed for the children. The museum is divided into 8 galleries, each dedicated to a different theme like 'Perception Deception', 'Q Lab', 'H2O' and offers a multitude of games, playful learning experiences, interactive shows and so much more. Hours of fun are guaranteed for the whole family. Whether you have very young children or teenagers there will be something fascinating to do and learn in Questacon for all of you. Bring an open mind and lots of energy and enjoy a great day out at Questacon. We spent at least half a day at the museum and my children and they kept asking to go back every day we were in Canberra.
http://www.questacon.edu.au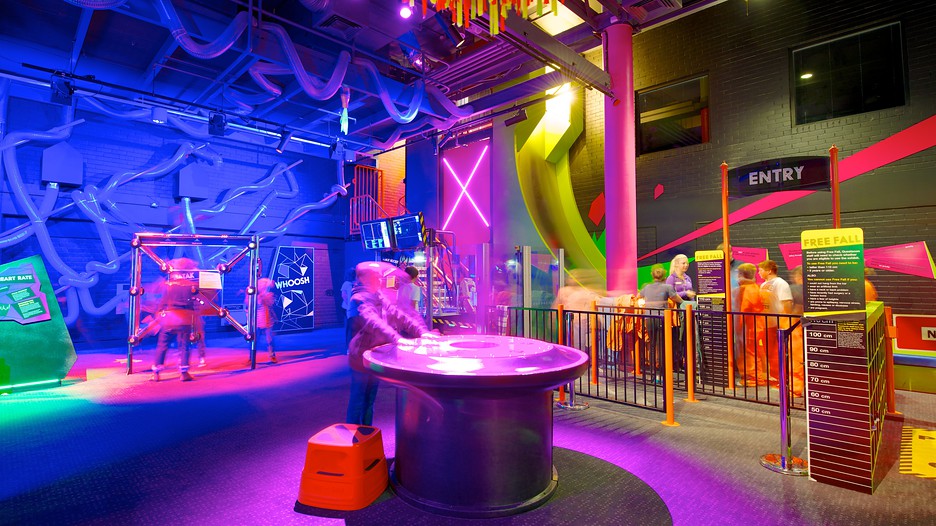 Learning About Australian History At National Museum Of Australia
Another fantastic museum that is fun for the whole family. The best way to explore National Museum is with a private tour. Build a robot and have an interactive family robot adventure at new KSpace, learn about Australian history in a revolving cinema, see the native animals, find out about Indigenous culture and just have fun! Educational and interactive museum for anyone who wants to learn more about our beautiful country.
http://www.nma.gov.au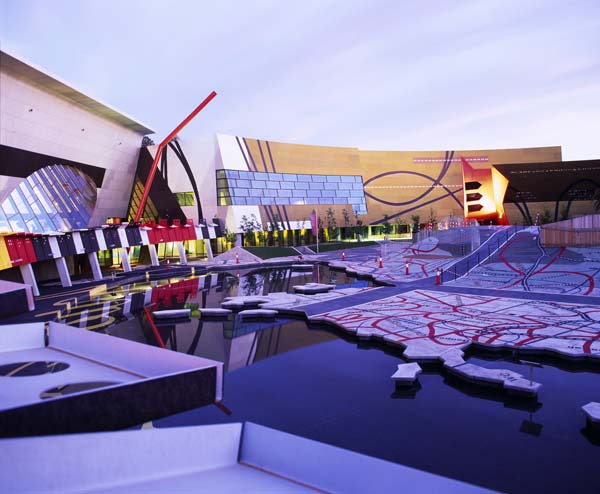 Botanic Gardens and An After Dark Lantern Tour
National Botanic Gardens in Canberra have the world's most comprehensive display of living Australian native plants. There are fantastic rainforest walking trails to explore during the day but for something different we recommend checking out the gardens at night. From time to time Botanic Gardens staff run 'After Dark Lantern Tours'. Tour starts from every group making their own lanterns (a bit of art and craft). How often do we get to sit down and create a beautiful lantern from scratch? If you ask me – I can't remember the last time I did art and craft and it was such a pleasant reminder of just how fun it is. Once lanterns are made and lit up guides take small groups of visitors through the garden paths which look somewhat mysterious at night.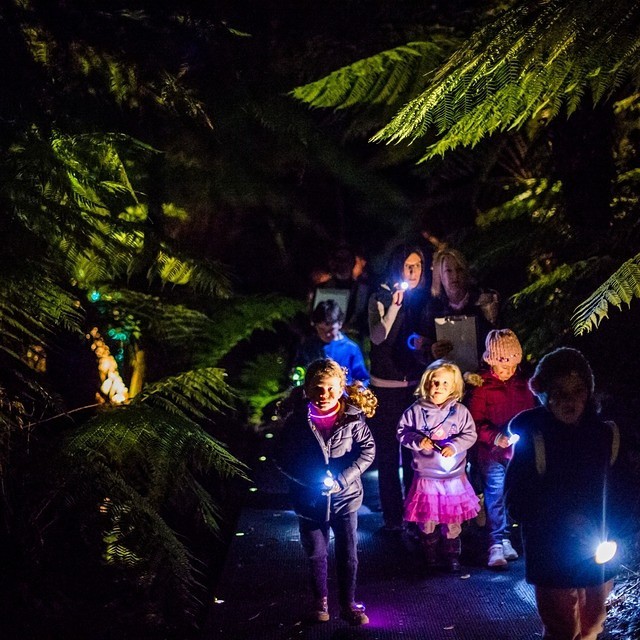 You stroll through the rainforest learning about the native plants, bird life and animals that live in this environment. The tour was a complete hit with parents, grandparents and kids and walking through the forest at night with lanterns was a magical fairy tale experience.
http://www.parksaustralia.gov.au/botanic-gardens/do/whats-on.html#sun-story#after-dark-lant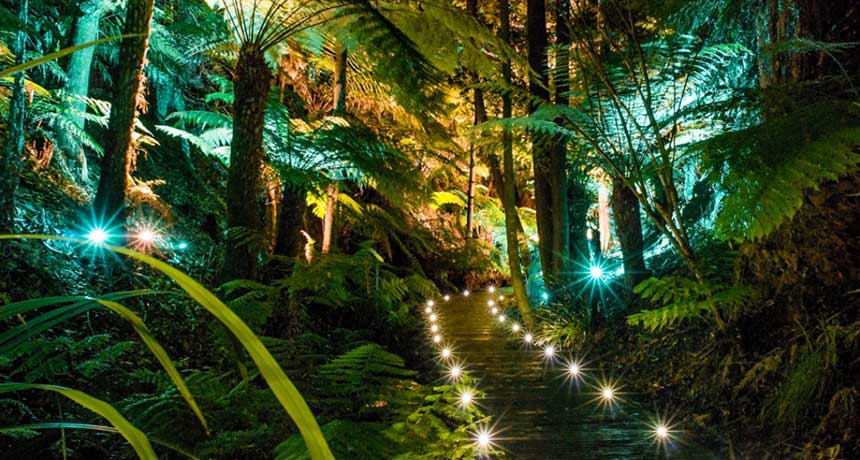 Hot Air Balloon Adventure
Fancy seeing Australian capital from high above? Or would you simply like to surprise your special other by seeing the sunrise from air? Balloon Aloft will organize it for you. The guys at Balloon Aloft are very professional, they take your safety seriously and want everyone to have a good time during the flight. Try to book on a day with clear forecast and be prepared to get up at 5.30am to be the first to see the sunrise.
http://www.canberraballoons.com.au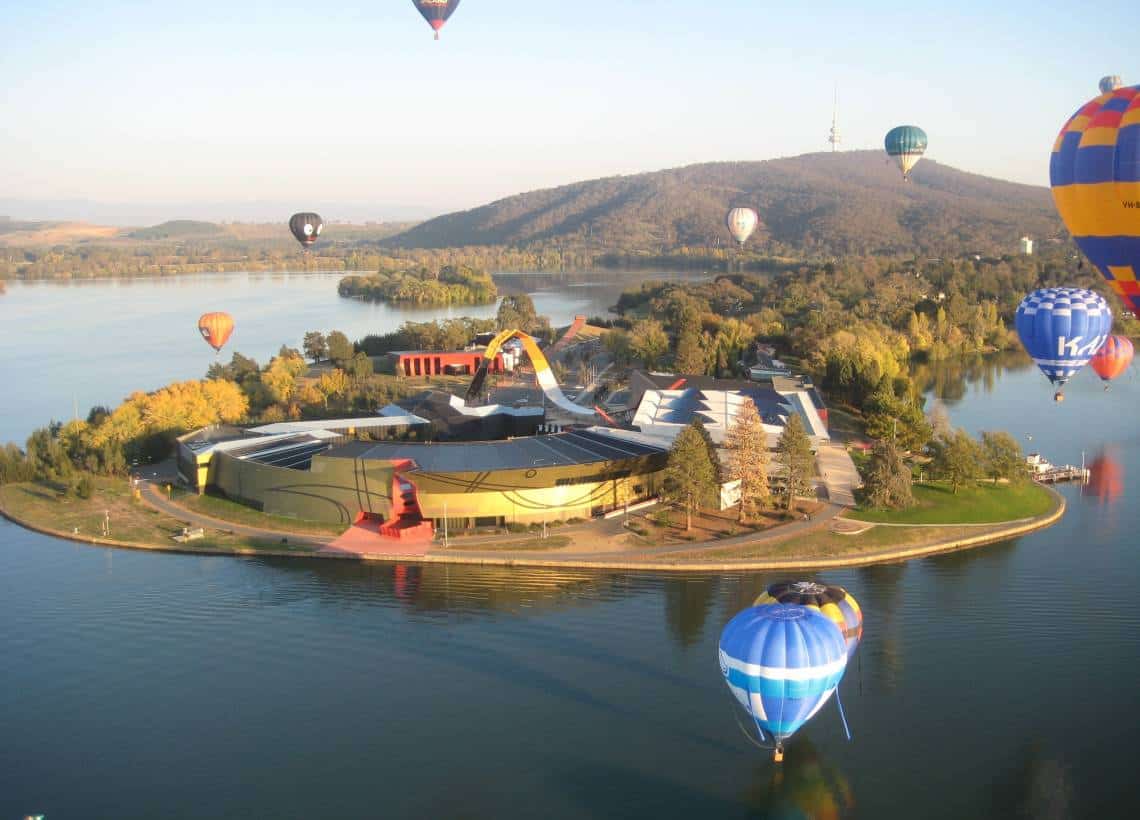 Go On A Truffle Hunt
Canberra is known to be a truffle capital of Australia. Truffles only grow in winter from early June to late August and CanberraTruffles.com organize private hunts followed by a gourmet lunch or dinner back at their lodge. Great activity for those who love outdoors and good food.
http://www.canberratruffles.com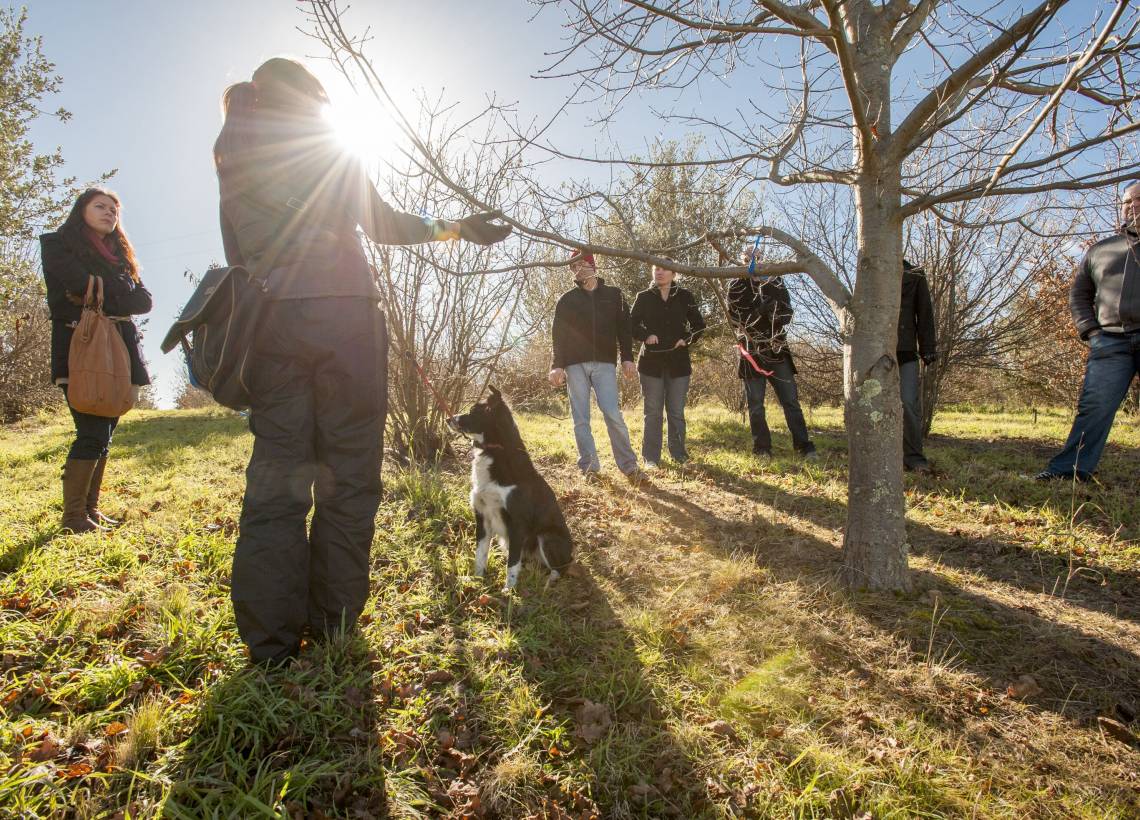 Visit the snow
Once you have enjoyed Canberra why not pop in to the snow for a couple of days. Thredbo, Australia's biggest and best snow resort, is only a couple of hours away and has an excellent snow season this year.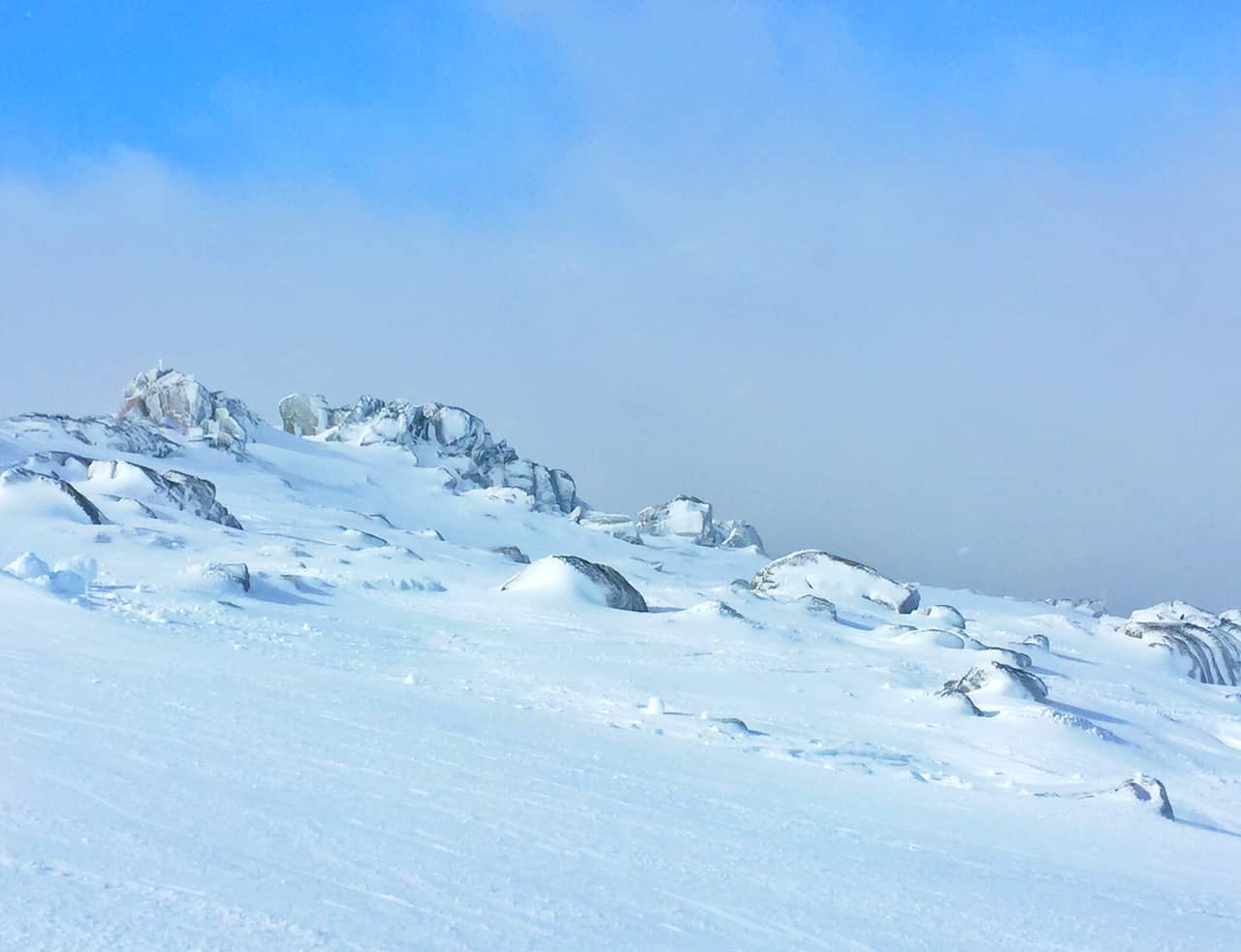 If you don't have your ski gear don't despair – you can hire almost everything in the snow village – snow boots, clothes, skis and boots. Thredbo caters very well to beginners, young children and teenagers with a variety of all day programs, shared lessons or private ski instructors.
https://www.thredbo.com.au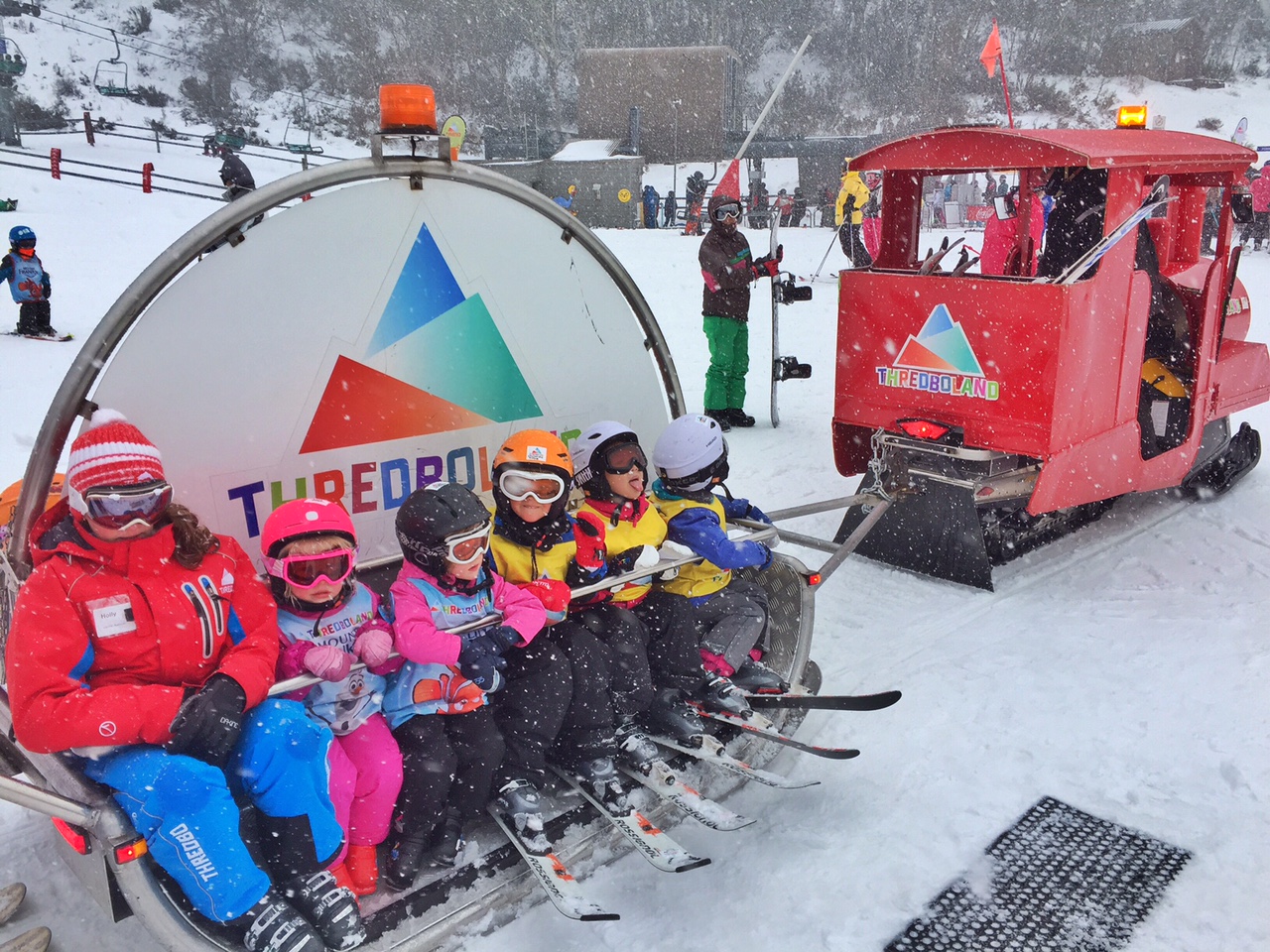 Enjoy your trip and let us know if you'd like any other advice or recommendations!