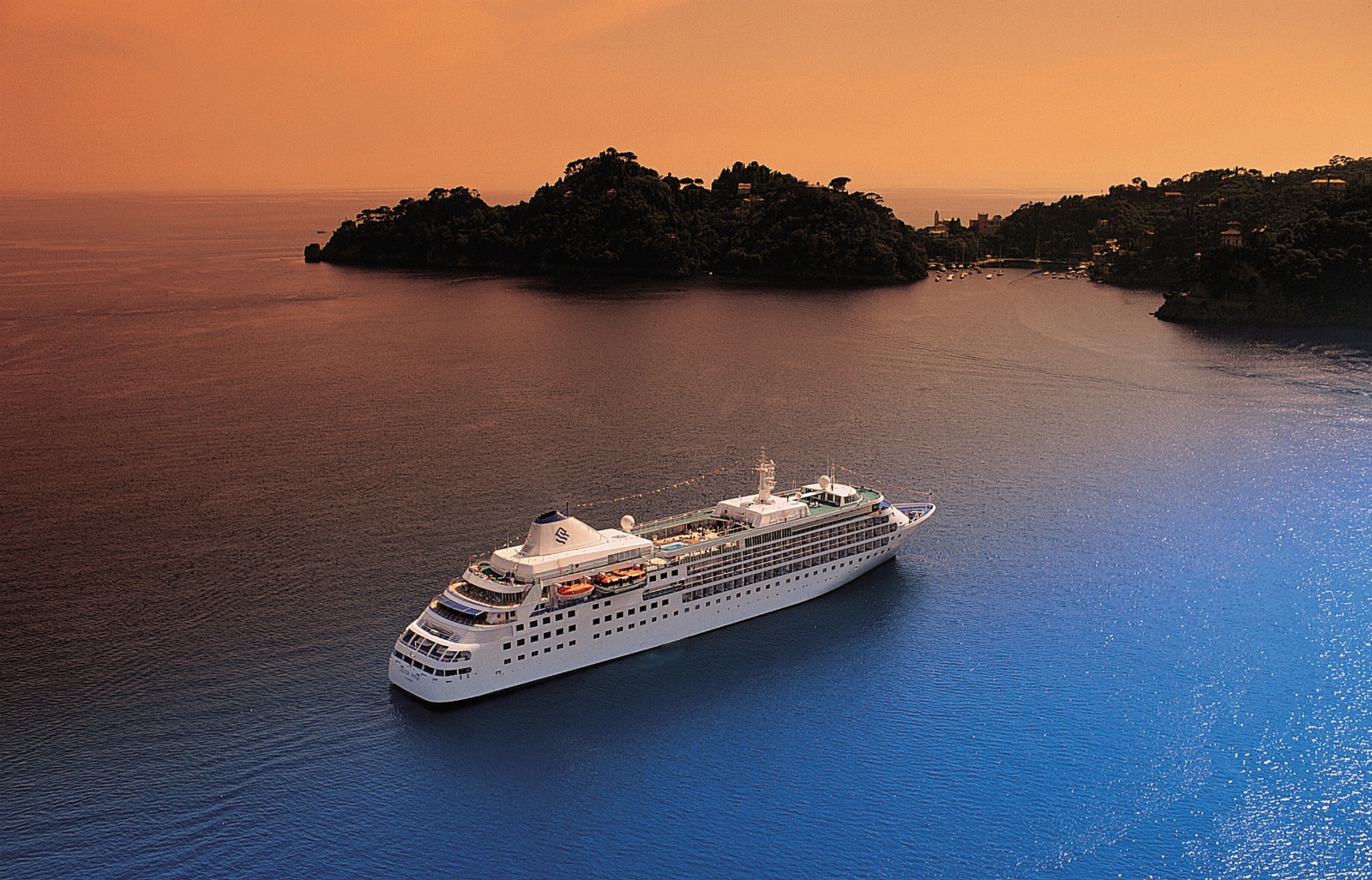 There's cruising and there's luxury cruising, what's the difference you say?  Well this is where it becomes a little more complicated, but let's see if we can make it easier for you.  The truth is with a cruise holiday, there is no black and white, it's all down to personal preference.  What one person may love another may hate so the best thing we could ever advise is to weigh up the facts about the cruise lines you are interested in, gather as much information as possible, speak to an expert, make an informed decision and then relax and enjoy yourselves.  Sounds incredibly simple when put like that doesn't it?  That's because for all the complexities and different choices available to you that can make finding the perfect cruise for you seem so difficult, it's this diversity and range of options that make this type of holiday so special.
It is often the case that the first time guests come to look at booking a cruise they can feel overwhelmed by the range of variety.  This is not like booking a land based holiday where you decide your ideal destination and hotel then off you go.  Cruising entails a vast amount of destinations, accommodation choices and much more so it always helps to get as much advice as possible from people in the know.  With that in mind, we decided to put together our guide for the top 3 best luxury cruise lines, we hope it helps.
Seabourn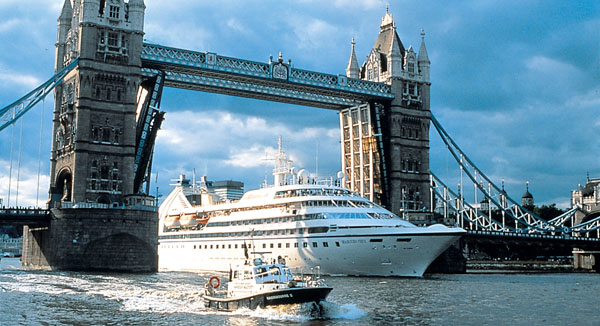 The intimate ships within the Seabourn fleet are the heart and soul of luxury cruising.  These fantastic vessels offer passengers a remarkable range of itineraries around the world to see some of the most magnificent destinations imaginable.  There intimate size means they are able to reach ports of call larger ships could only dream of for guests to time ashore exploring the sights before returning to their on board, six star abode.
Seabourn have regularly won awards for their performance over the years, none more prominent than the Best Luxury Cruise Line at last year's Cruise International Awards.
Step aboard one of the luxurious vessels and you will be welcomed by the feeling of stepping aboard your very own private yacht.  It is this consummate comfort and sophisticated ease that makes Seabourn so special.  Having recently added Seabourn Odyssey, Seabourn Sojourn and Seabourn Quest to their ranks, Seabourn have also just announced that they will introduce a brand new ship to the world in 2016 with further specific details expected to be announced soon.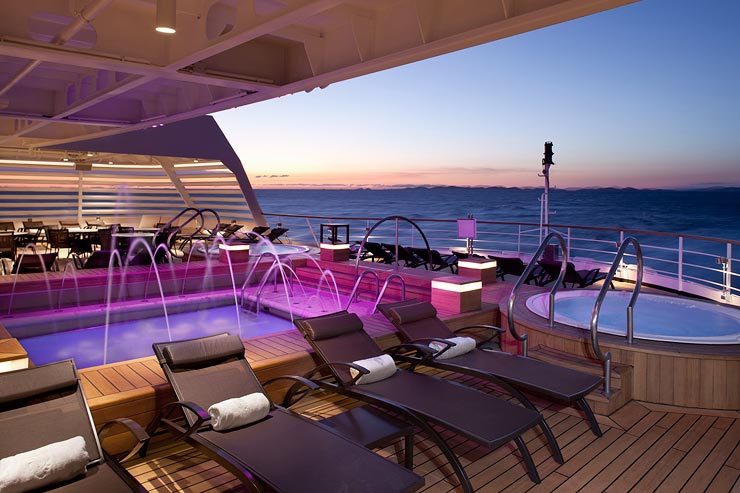 Signature images associated with this phenomenal cruise line often revolve around Seabourn's signature water sports Marina and there magnificent array of shore excursions.  A fantastic location at the aft of each ship in the fleet, The Marina opens out for guests to enjoy an incredible range of watersports or simply dive into the ocean from the Marina itself and enjoy snorkeling to see the sights of the depths below.  Such experiences are testament to the thought that goes into this exceptional cruise line.  All inclusive cruising is taken to new heights aboard these enchanting vessels.  For a top luxury cruise experience, Seabourn is a certain recommendation.
Regent Seven Seas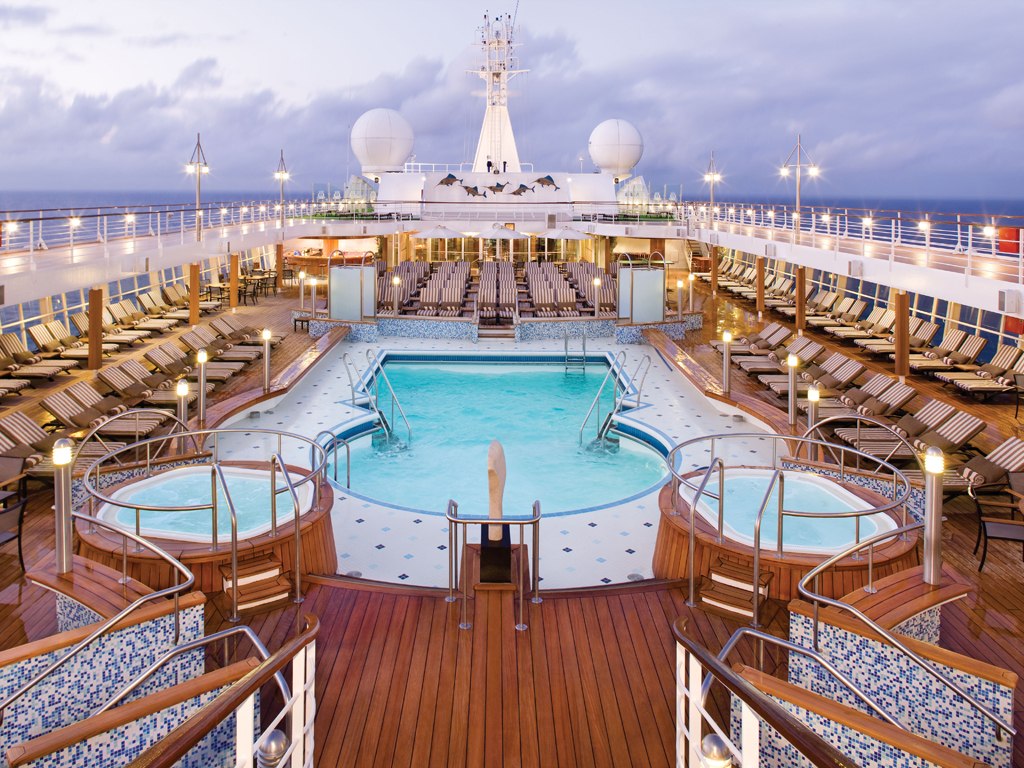 Regent Seven Seas revolve their cruising experience around two key statements, firstly "enjoy…it's all included" and secondly "the most inclusive luxury cruise experience ever."  It's certainly hard to disagree with either of these mottos as Regent Seven Seas never fail to impress.  The cruise line has worked tirelessly for many years to achieve what they believe to be the ultimate luxury cruising experience.  Everything is included aboard Regent Seven Seas, without exception and without compromise, something many other cruise lines wish they could say.  Personal service and the meticulous attention to detail is truly outstanding.
A Regent Seven Seas cruise is all about liberation and inspiration.  Exciting new destinations and soaring elegance provokes exquisite comfort and relaxation, knowing that every detail has been taken care of.  We've all heard the saying "don't get your hopes up" well with a Regent Seven Seas cruise, you should because even your wildest hopes will be surpassed.  Anticipation of a holiday is often as powerful as the holiday itself and when you book as Regent Seven Seas voyage you should anticipate fascinating destinations, world-class cuisine, an extraordinary standard of service and a truly immersive world of relaxation that you will never forget.
All boasting spectacular all-suite accommodation as well as FREE unlimited shore excursions and FREE pre-paid gratuities, this luxury fleet of cruise ships knows no bounds to providing the most relaxing holiday at sea.
Silversea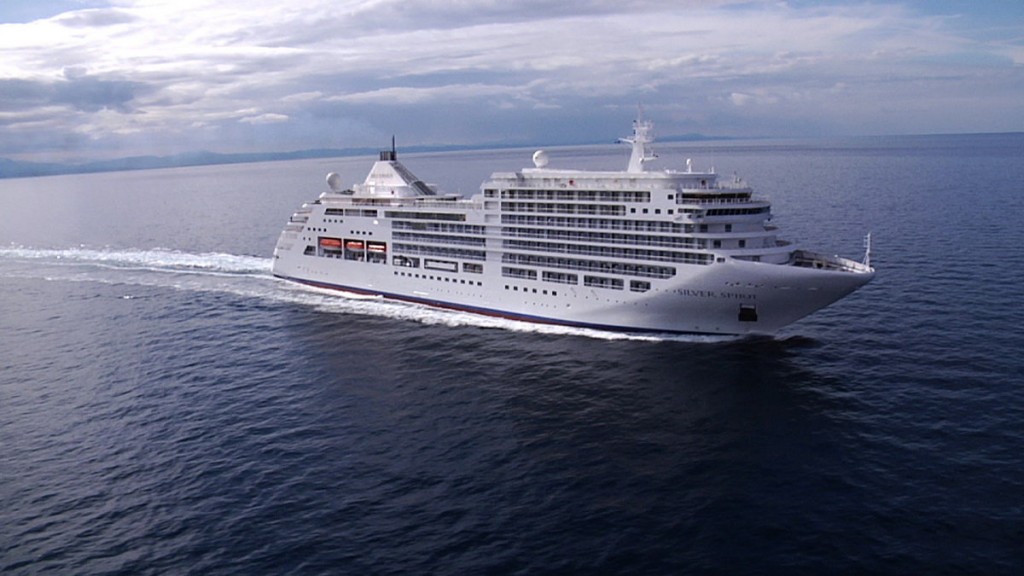 A brand name renowned all over the world, this majestic cruise line makes an everlasting impression time and time again.  Think of Silversea and think of captivating voyages far and wide aboard intimate, sublime ships with unparalleled service and what can only be described as the most sumptuous superlative comfort.
Each ship in the fleet boasts all-suite, all ocean view accommodation with 85% of the rooms offering private verandas. Certain luxury lines only provide butler service for passengers travelling in the highest level of accommodation but with Silversea, butler service is provided for all guests aboard all ships.
Dining is a spectacle like no other aboard a Silversea cruise.  Often a point of difference for many cruise lines, dining is a key factor aboard any cruise so it is important the cruise line you are sailing with knows what they are doing and how to get it right.  As noted before, we've all worked hard for this holiday and therefore deserve the best and with Silversea, you're in good hands.  The main restaurants on board are all open seating, meaning no specific set times for dining, just the freedom to head for dinner when it suits you not others.  With multiple speciality dining venues as well as gourmet cuisine inspired by Relais & Châteaux, this is a holiday you will never forget.
So what's included?  Plenty!  Silversea not only transcend trends and understand the needs of their guests, they also understand the unequivocal need for value.  Just because something is luxurious does not mean it must be unattainable.  All on board gratuities are covered in the cost of your cruise fare along with a superb range of complimentary beverages including fine wines, champagnes, beers, spirits, speciality coffees and a range of soft drinks.
Alongside their classic fleet, Silversea have also entered the realm of discovery cruising and operate a fleet of expedition ships.  These sensational cruising adventures take in some of the most fascinating destinations you could possibly imagine and include guided excursions for once in a lifetime experiences.  The cruise line has recently announced that in 2014, a new vessel will join the roster, to be known as Silver Discoverer.