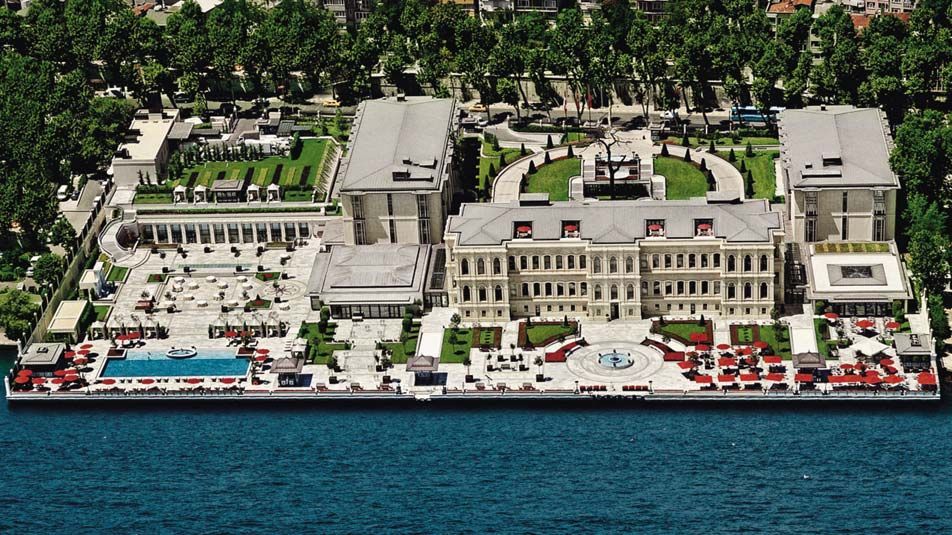 Istanbul city has the remarkable record of being one the major tourist destination in the world. This is due to the fact that it has an abundance of world's most amazing ancient buildings that are beautiful in the eyes of many. Some of its main attractions include the Blue Mosque, Topkapi Palace, Aya Sofya, Basilica Cistern and many others. Besides this, the cultural ways of life in this city continue to attract the attention of many international visitors. Following is a list of the top four luxury hotels that host most of The Lux Travellers to Istanbul.
Ciragan Palace Hotel: This five star hotel has retained its opulence and statue as one of the best hotels in Istanbul. It was formerly built by Sultan Abdul-Aziz as his mega palace. It is home to some of the most expensive Sultan suites in the world. Suite guests are allowed to arrive in their private helicopters at any time of the day. Though expensive this hotel is not only for the mega rich, standard guest rooms are still very luxurious and start at  €500 per night. Ciragan Palace is located along the Bosphorus shore in the calm Ortakoy and Besiktas neighbourhoods and boasts the best views in town.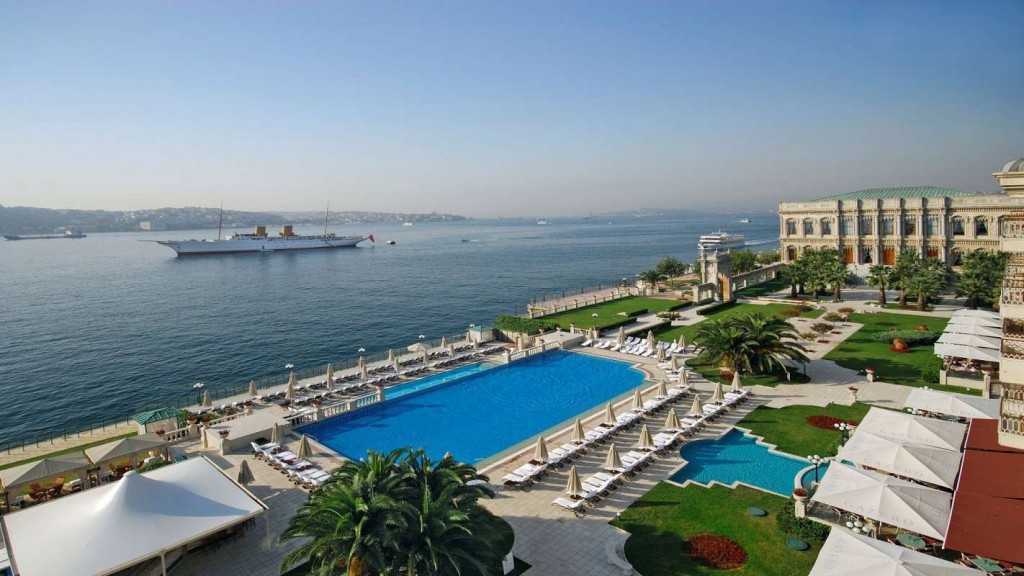 Hotel Ibrahim Pasha: One of the main factors which attracts visitors to Hotel Ibrahim Pasha is its close location to Sultana met site in Istanbul. This is a major tourist attraction with millions of visitors flocking annually to see the many attractions found here. This five star hotel comprises of two century old houses and observes a very strict no smoking rule. It has a terrace bar on the rooftop which only hotel guests are permitted to access; the bar has the most amazing and wonderful views the famous Blue Mosque.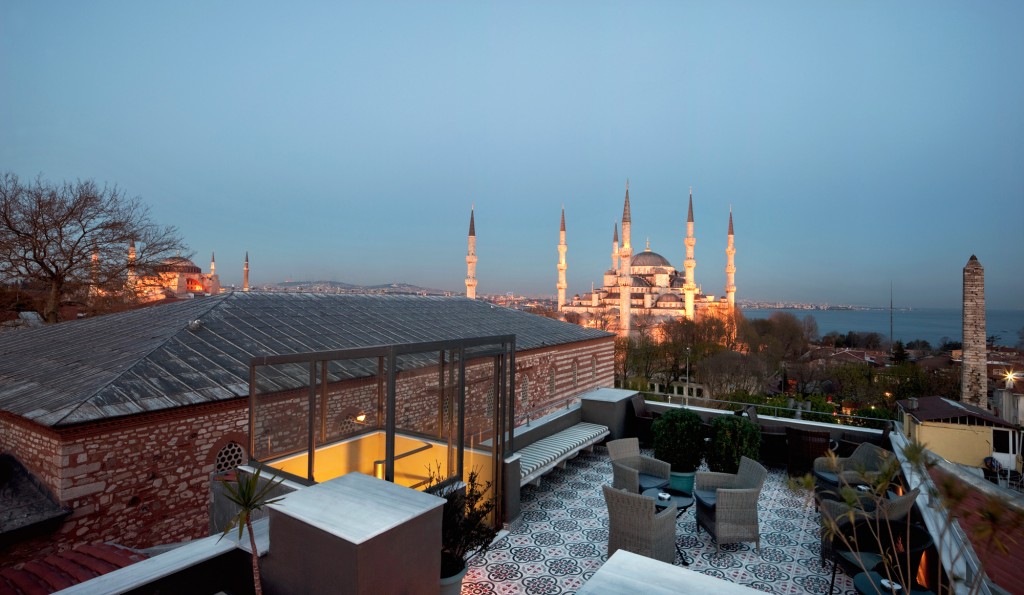 Four Seasons Hotel:  Four Seasons operates two properties in Istanbul under the same name. If you are hoping to stay close to Istanbul's major tourist attractions, perhaps you might consider staying the Four Seasons Sultanahmet. This luxury hotel originally was (you'll never guess!!) Istanbul prison. And now it is one of the most desirable addresses in town. That's how the times change! This Four Seasons features a health club and a children's welcome program and shares other leisure facilities with the Four Seasons Bosphorus.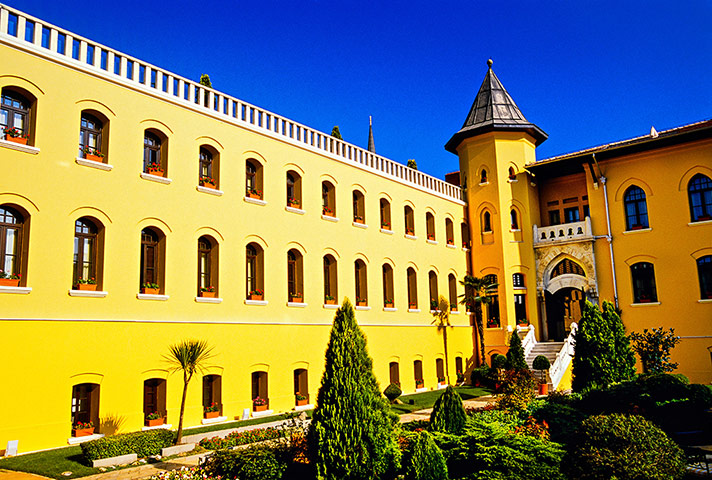 Second property is located on the Bosphorus, in the calm but centrally located neighbourhood of Besiktas. The hotel was converted from an Ottoman centre and now it comes with all modern luxuries a discerning traveller would expect – indoor and outdoor pools, exotic dining restaurant adjacent to the Mediterranean Ocean, a spa offeringa selection of hammam or massage therapies. Besides these, the hotel offers a time to relax for the parents with children and babies by creating a friendly child atmosphere and having a twenty four hour babysitting services.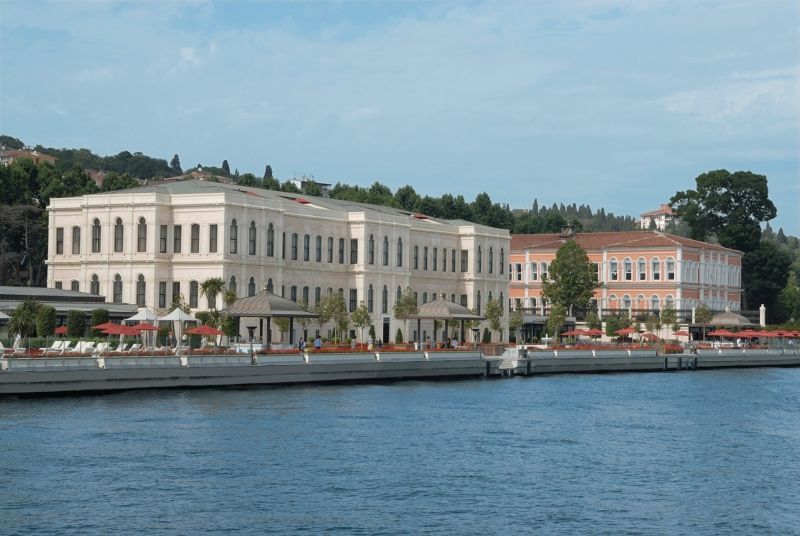 Prepare for an amazing Istanbul adventure as you say in any of these world class hotels