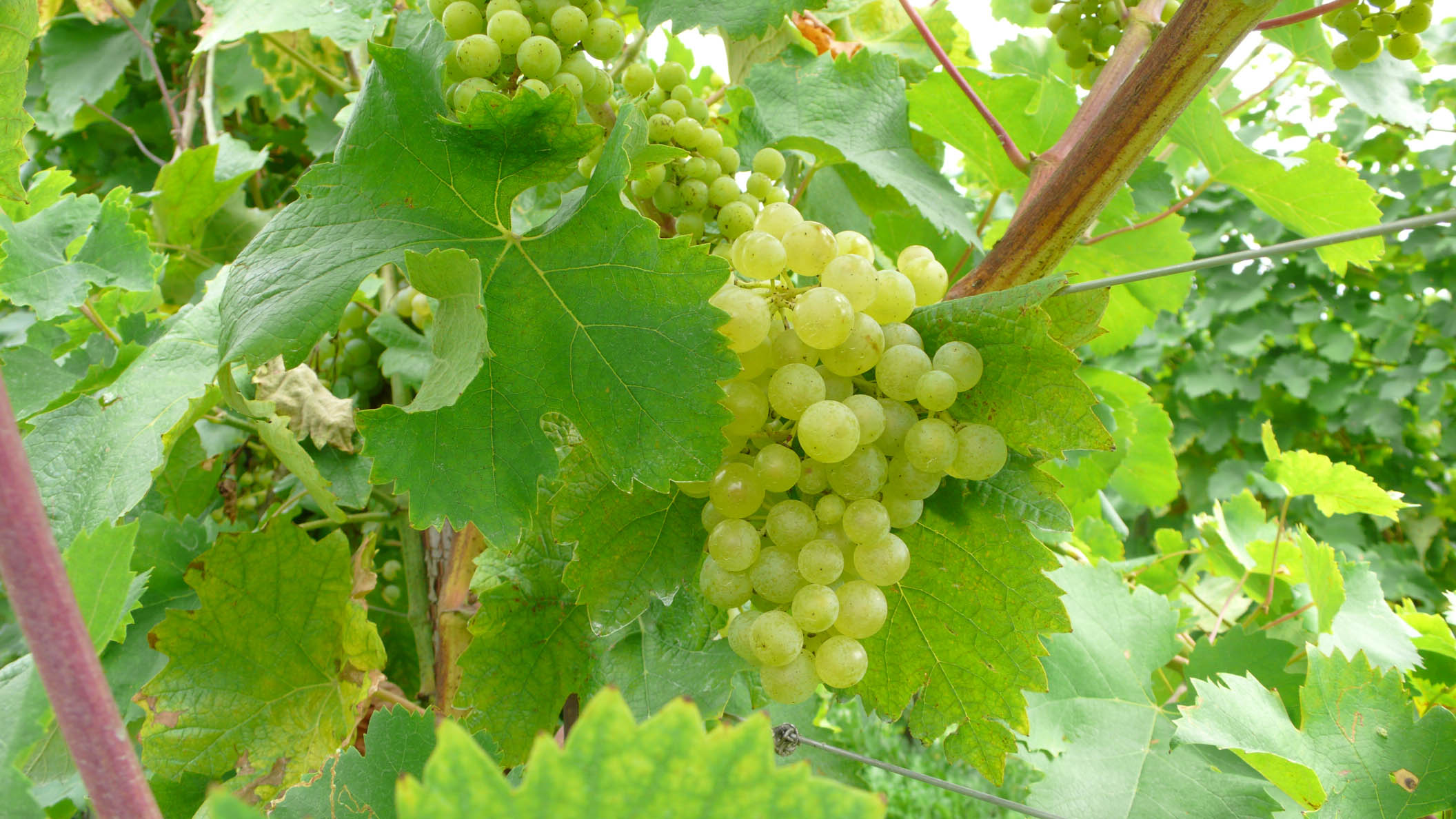 Lying north of Venice, amongst picturesque towns with ancient churches, castles, with vineyards taking up just about every square foot of land, is the Prosecco wine region, source of the wonderful sparkling wine that is served everywhere in Italy, and a perfect area to explore on our Italiaoutdoors Food and Wine Bike tours. This lovely area of the Veneto lies in the foothills of the Alps, with ancient terraced vineyards clinging to the sides of every possible slope. For hundreds of years, the locals have appreciated that their unique terrain affords the perfect combination of drainage, air currents and sun exposure for the production of these refreshing sparkling wines.
Prosecco has been produced for over 10 centuries in the foothills of the Marco Trevigiana, running from Valdobbiadene to Conegliano in the province of Treviso, running from Valdobbiadene to Conegliano.  This area is home to multiple DOC wines zones, both the Prosecco as well as the lesser known Colli di Conegiliano wines. The origins of wine cultivation in this area date back even prior to the Roman colonization in the 2nd century B.C.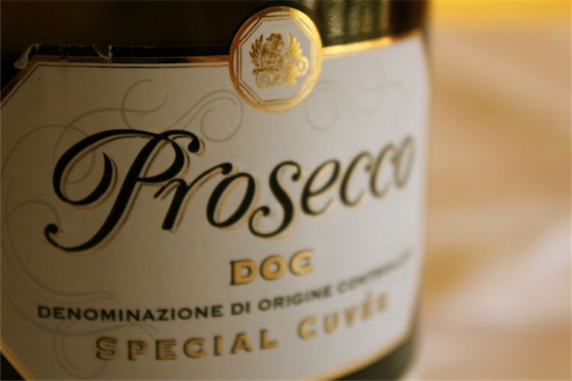 This dramatic growth in popularity of prosecco in recent years has also brought to market many suppliers using the name "prosecco" who are not located in the traditional hill-region that produces the best grapes, and may not adhere to the same quality standards. As happened with the French "champagne" sparkling wine, this dilution of the name 'prosecco' has become a bit of a problem, as these lesser quality wines hit the market bearing the same name. In an effort to combat this situation, a new quality designation was created specifically for the sparking wines from the original Conegliano to Valdobbiadene area – the Conegliano Valdobbiadene Prosecco Superiore DOCG (Denominazione di Origine Controllata e Garantita.) This is the highest quality designation for Italian wines. It is stricter than the DOC rating, with lower allowable yields, and an evaluation by a tasting committee before they can be bottled. This DOCG region is comprised of 15 communes, of around 20,000 hectares. The grapes are grown only on the sunny parts of these hills. Right now, only 5,000 hectares of vineyards are entered into the official DOCG register.
During our Bike the Prosecco Wine Roads, we have many adventures. But here is my Top 5 list of highlights of any tour of this beautiful region!
 A wine tasting at Enoteca Veneta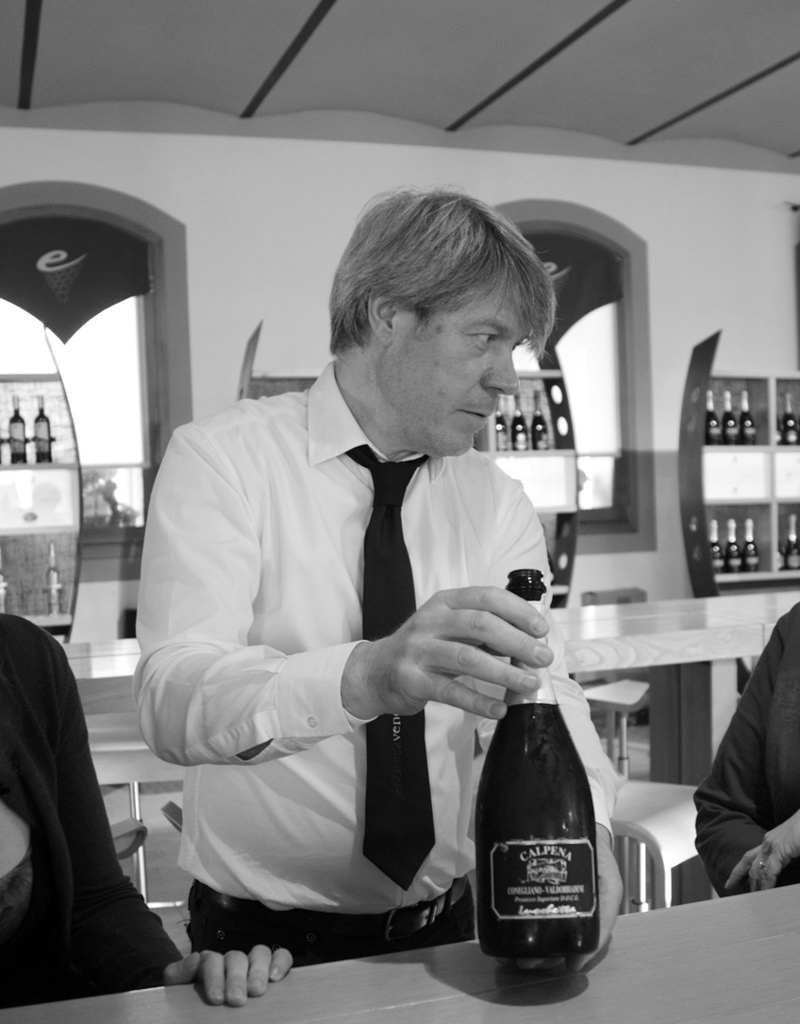 Located in Conegliano, this wine bar is affiliated with the famed Scuola Enoteca (Wine College), where many a famous wine maker in Italy got their start. This is a wonderful place to learn about prosecco, how it is produced, and try the various versions – from the driest, brut, to extra dry and dry. You can also try many other wines produced in Northern Italy, including some little known DOCs like Malanotte di Piave (a robust red from Raboso), or the famed Amarone.
An afternoon snack at Osteria Senza Oste
This osteria 'without a host' is located next to the winery Col Vetoraz, high on a hilltop in Valdobbiadene. Here, you will find a small stone house stocked with cheeses, salami, bread, and other regional specialties. Enjoy a snack, accompanied, of course, with some prosecco as you delight in a spectacular view of the surrounding hills, covered with terraced vineyards. The whole operation works on the honor system, where you simply leave your payment when you are finished.
A ride through the hills of Valdobbiadene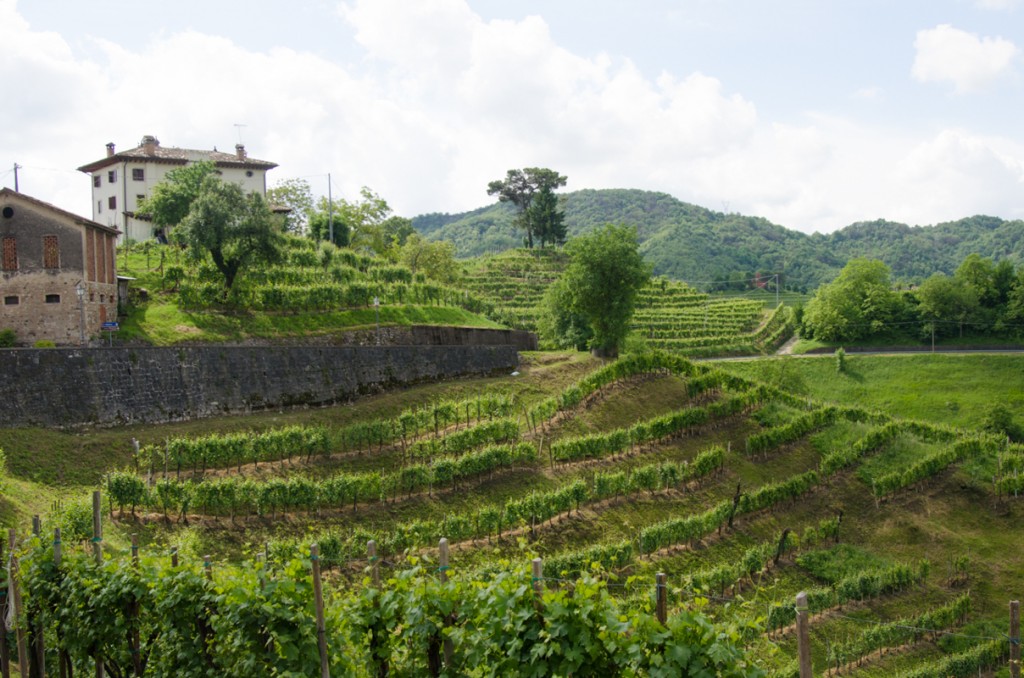 Small family-owned farms, a bucolic rural setting, grape vines covering every inch of hillside, clinging seemingly precariously to the steep slopes. Every once in a while, you catch a glimpse of a farmer carefully tending his vines by hand. A slower pace of life. Biking through this area is the perfect way to join in the local lifestyle, as you will fit right in with the many local cyclists enjoying the great outdoors.
A visit to a Prosecco producer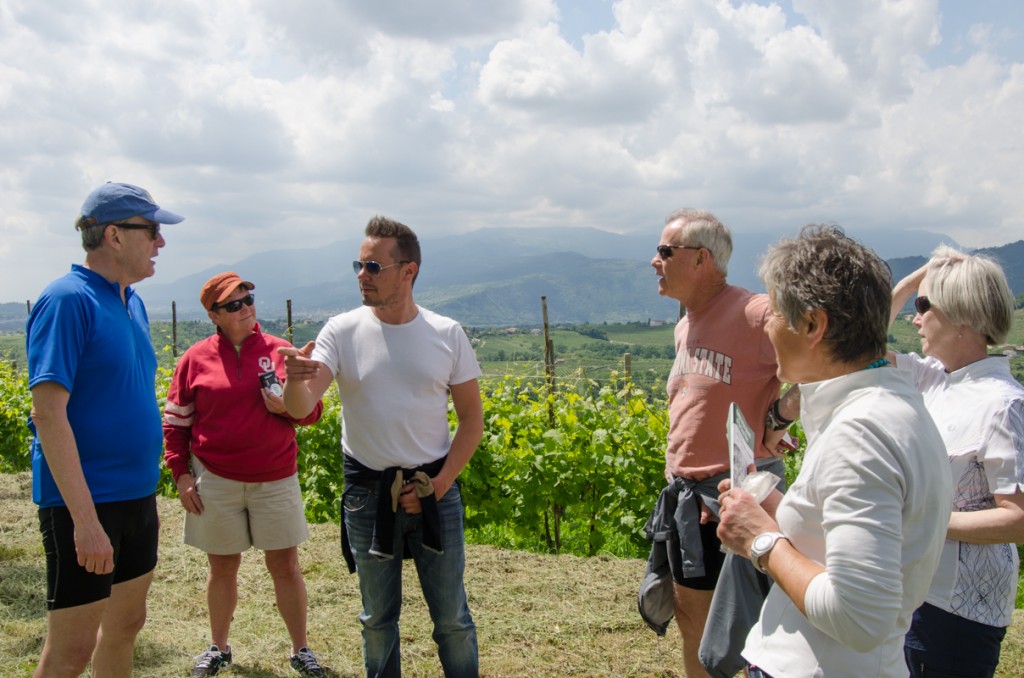 There is no better place to appreciate the art of Prosecco than from the producers themselves. Many have been making these wines for generations, and all share a passion for their craft. One of my favorites to visit is Col del Lupo, just outside of Vidor. Their vineyards are sought-after by many a photographer looking for that 'picture-perfect' vineyard. And their prosecco is just as lovely!
A night in Asolo, "The Pearl of Treviso"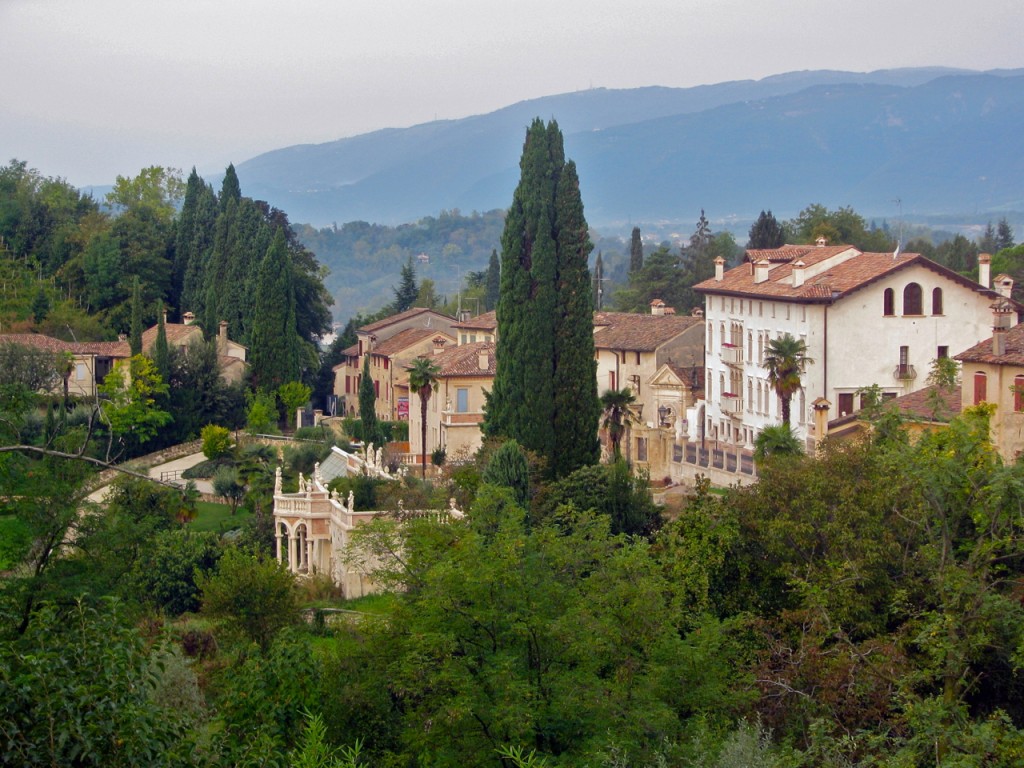 The hilltop town of Asolo, just a bit west of Valdobbiadene, is one of the most picturesque towns in all of Italy. Home to luminaries such as Robert Barrett Browning and actress Eleanor Duse, this town is also known as the "City of a Hundred Horizons", due to the spectacular view in all directions. Stay at Villa Cipriani (yes, the same family as the famous hotels in Venice), or Albergo al Sole, elegant five star hotels right in the center of Asolo.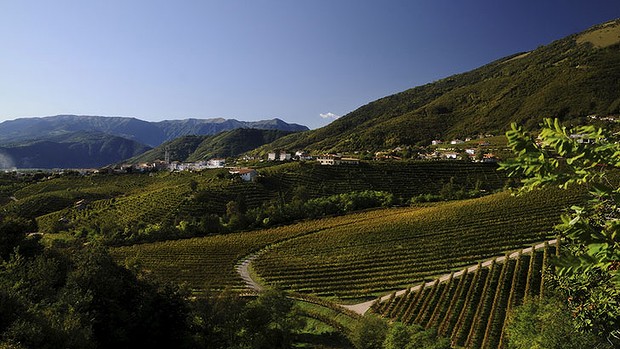 Learn about Italiaoutdoors Food and Wine tours
Find Italiaoutdoors Food and Wine on Facebook
Follow @Italiaoutdoors on Twitter
Follow Italiaoutdoors on Pinterest
Learn more about the foods and wines we discover on our Italiaoutdoors Food and Wine blog.