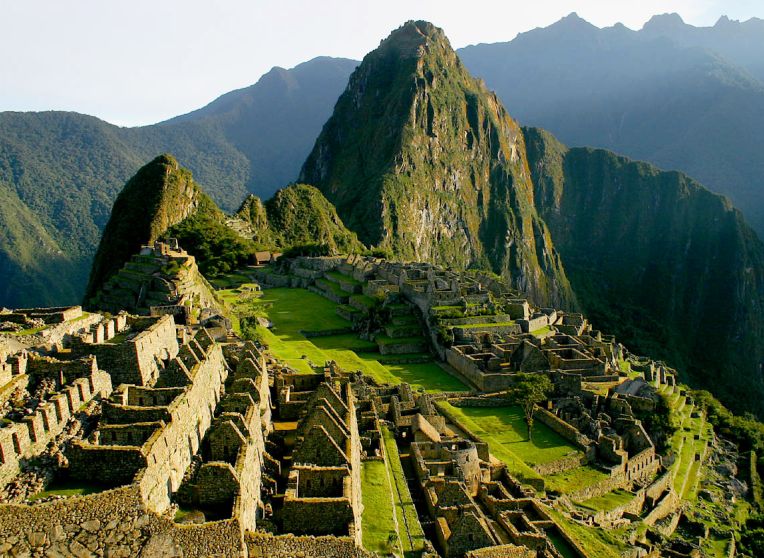 Luxury travellers to Peru are often surprised by the travel choices they have in this amazing country. Although Peru is a developing country, there are many first class hotels and restaurants to choose from. And as a cherry on top, luxury travel in Peru often costs a fraction of what it would cost in New York or Los Angeles.
Most international visitors to Peru arrive into its capital city, Lima. It is a large cosmopolitan city with some of the best restaurants in the world. Top hotels in Lima are Miraflores Park Hotel in Miraflores and the Hotel B in Barranco.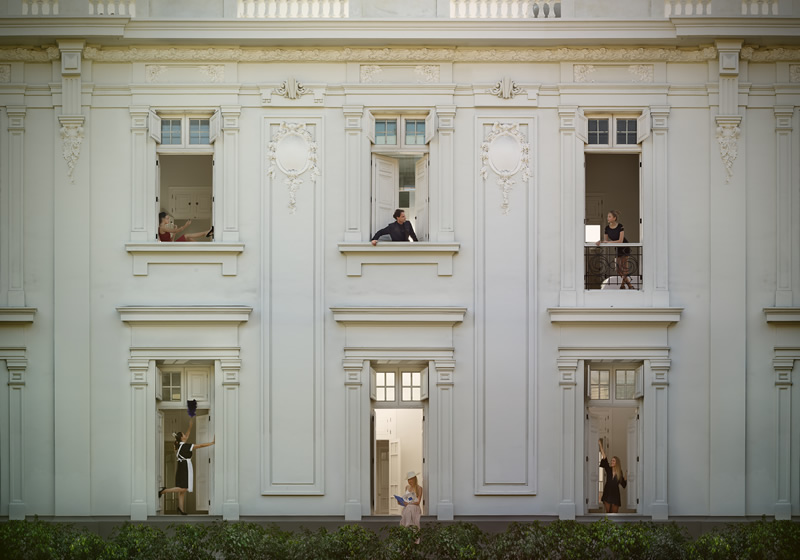 Miraflores Park is a high-rise, 5-star hotel right near the beach. The highest concentration of top restaurants and shops is in this area.
Hotel B is located in a bohemian district of Barranco, also not too far from the water. This is a historic area and the hotel itself is a renovated landmark. From this Guests staying at Hotel B have art galleries, cafes and a lot more right at their doorstep.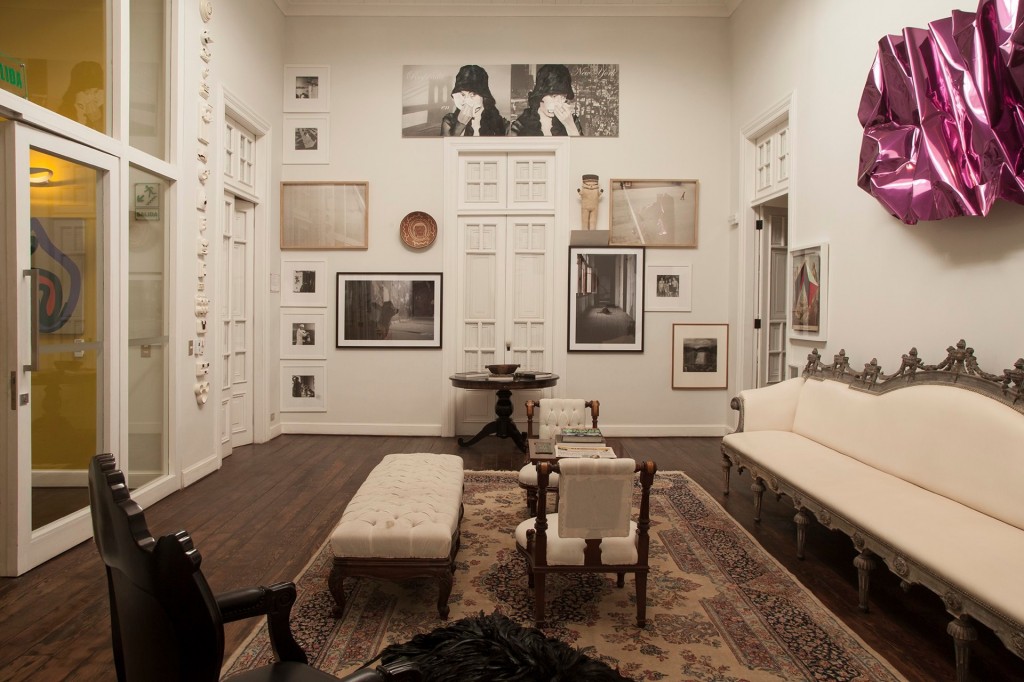 Here in Lima, as well as in Cusco, consider hiring a car and driver to take you around. It will not only help you make the most of your vacation in Lima, but it may end up costing less than paying for taxis.
Cusco
In the Inca's imperial capital of Cusco, there are several hotels that fit in the luxury category. Two of the most luxurious are situated in Plaza Nazarenas.
Inkaterra's La Casona offers just 11 exclusive suites in a colonial mansion. With a stay that feels more like being in someone's country estate than in a hotel, you're sure to feel like royalty, with your every need and want happily catered to.
Just across the plaza lies Palacio Nazarenas. This is also an all-suites hotel housed in a colonial edifice. The rooms are very well-appointed and spacious. Special attention was paid to constructing the spa area, and there, as well as throughout the grounds, there are Inca walls and artifacts for you to discover.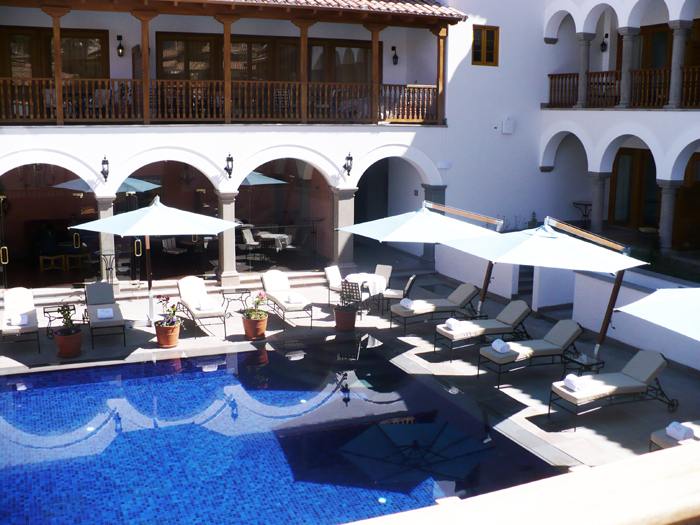 For a less costly choice that will allow you to lodge in style, take a look at the JW Marriott. It too, offers a stay in a historic building that captures the colonial and Inca juxtaposition that is Cusco.
Machu Picchu
The absolutely best way to get to Machu Picchu is by taking the Hiram Bingham train. Run by the famous Orient Express company, it's a touch of the old world in the new. The typical passage is up and back in the same day, but you're much better off stopping over for a couple of days to give you more time to explore the area.
Once you arrive in Aguas Calientes, also called Machu Picchu Pueblo,  staying at least a night or two ensures that you'll have plenty of time to enjoy your tour of the famed archaeological site. Top choices here are Inkaterra's Machu Picchu Pueblo, set in the surrounding high jungle and the Sumaq Hotel, offering 5-star accommodations by the river. For a less costly option, take a look at the Casa del Sol's suites, complete with private Jacuzzi tub on a balcony overlooking the rushing river.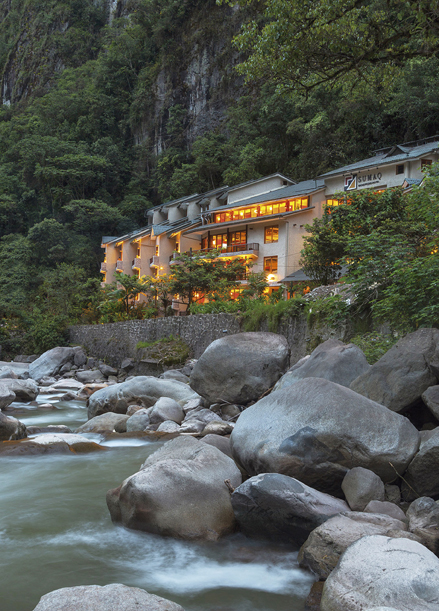 While these are the main destinations  you'll want to visit, if you have the time, it's worth spending a couple of days in the Sacred Valley before heading to Machu Picchu, and enjoying Cusco after. Both the Valley and Machu Picchu are located at a lower altitude than Cusco itself so you can have an easier time acclimatising.
The best hotels in the Sacred Valley are concentrated in Urubamba and include the Rio Sagrado, Sol y Luna and Tambo del Inca. A particular tranquil and romantic stay can be had at Las Casitas del Arco Iris where you can enjoy private bungalows with wood burning fireplaces set in the beautiful Urubamba countryside. A stay here is especially gratifying as all proceeds go to run a non-profit that helps local children.
Maureen Santucci, originally from the U.S., has made Peru her home for the past 5 years. She has written for Fodor's Travel Guide as well as various travel blogs when she isn't escaping off to the mountains to hike. This article was written on behalf of Aracari Travel, leading providers of luxury travel throughout Peru.