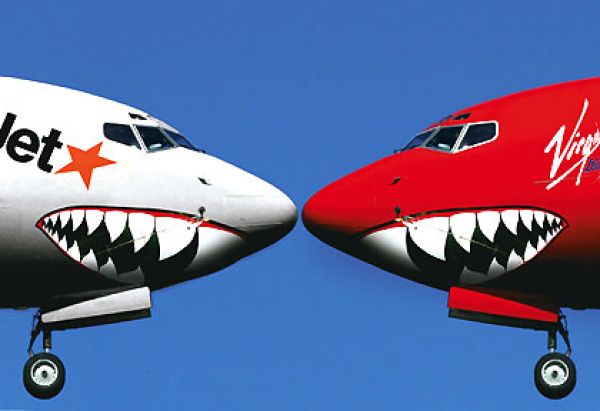 The Lux Traveller wanted to compare Virgin Business Class vs Jetstar Business Class. Which one is more comfortable and better value?
We have chosen to fly on VA4147 Sydney-Denpasar with Virgin and return on JQ38 Denpasar – Sydney on Jetstar.
Virgin Business Class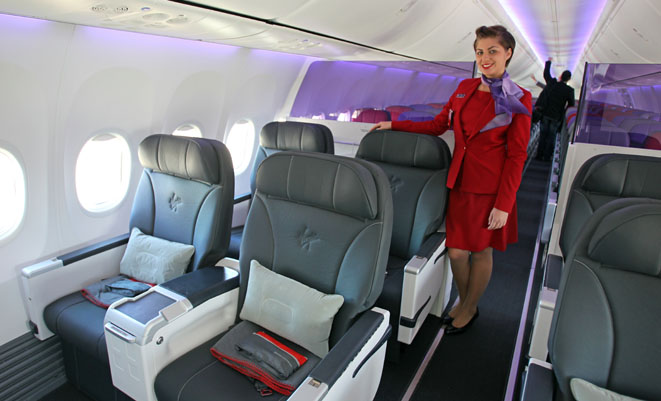 Virgin operates this flight on a small plane – Boing 737
Seat configuration is 2 + 2 in Business Class and there are only 2 rows, 8 seats all together.
Leather seats were new and fresh. However the biggest downfall of this 'Business class' is that seats hardly lean back and don't a have a footrest. After about 2 hours we all started fidgeting and looking for a comfortable way to stretch our feet.
Seats in row 2 have a little more room to stretch out, as row 1 has a close-fitted bulkhead wall.
Service is much more friendly than in economy and the feel of the cabin is quite exclusive. Business class passengers get the exclusive use of the front toilet which is  a lovely touch.
Food and drinks were very ordinary (a choice of one cheap Australian red or white) and no choice at all for a meal. It was a prawn pasta on our flight and neither of us liked it.
Jetstar Business Class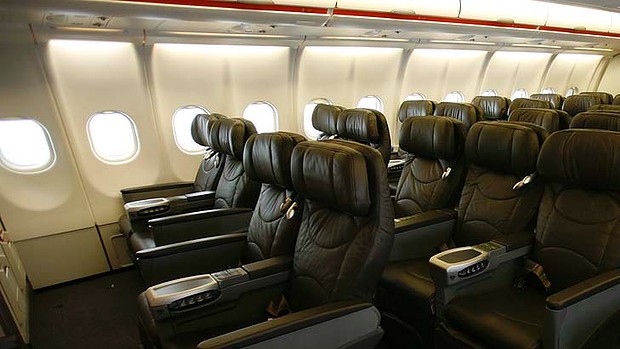 Jetstar operates this flight, Denpasar-Sydney on a much bigger Airbus A330.
Seat configuration in Business class is 6 rows of 2-3-2 (42 seats).
Each Jetstar business class seat is 51 cm wide, does have a foot rest and reclines just like the old business class seats used to, about 40 degrees, much further than Virgin ones.
If you want maximum legroom, try to get a seat in the first row or on the left-hand aisle seat in the second row (2D).
Food – There is a menu with  a choice of meals. The food isn't great but at least you have a choice.
Virgin vs Jetstar?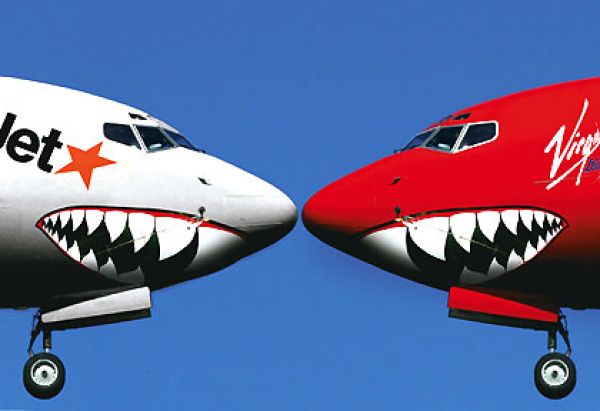 Price: Jetstar was about $300 cheaper per flight ($600 saving on a return flight)
Comfort: Jetstar wins again – their seats recline more and have a foot rest. I had a fairly good sleep on this night flight while there is no way I could've slept on Virgin. They both leave Denpasar close to midnight so sleep quality is the biggest factor.
Food: Jetstar has a choice of meals you can order, so they win again
Privilege factor: Virgin business class feels more exclusive with only 8 seats at the front of the plane.
Frequent Flyer points: We received no points for Jetstar flight vs points for the whole family on Virgin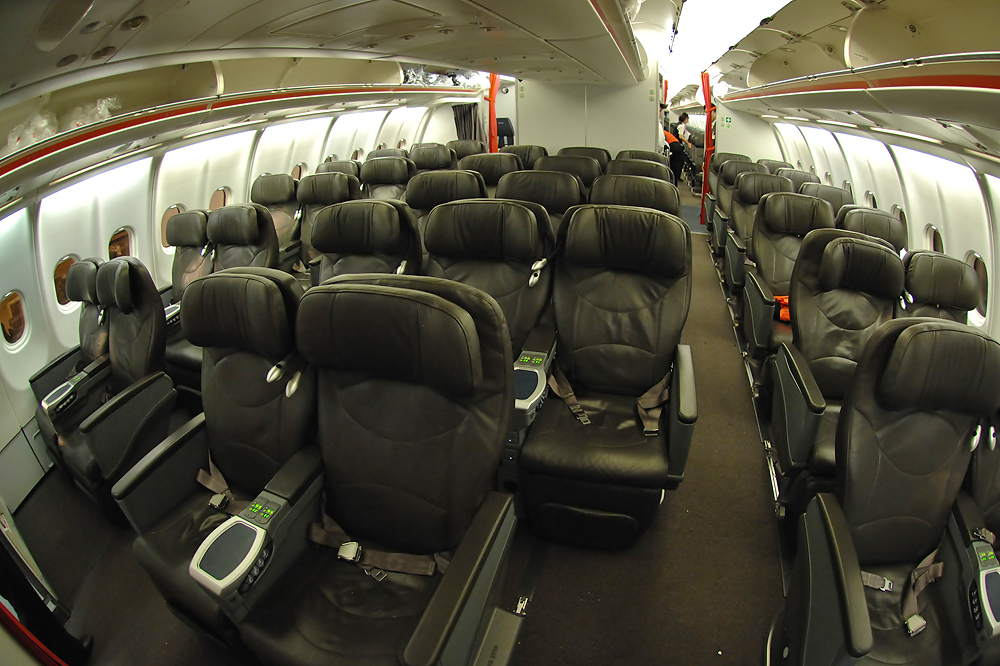 Overall Winner? Jetstar Business Class
Why? A combination of price and better sleep!