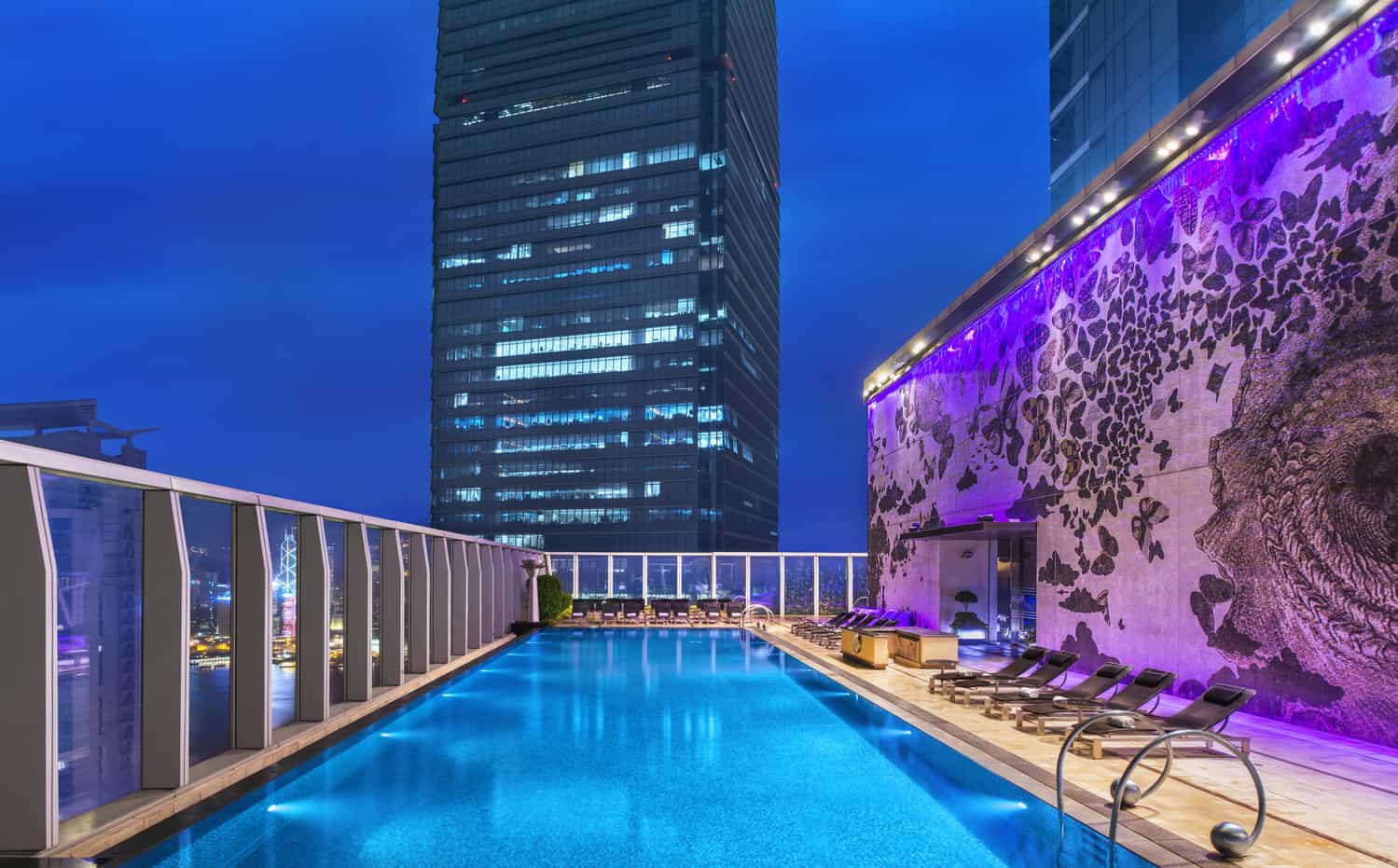 I dreamed about visiting W Hong Kong ever since a couple of years ago I saw a picture of the rooftop pool on level 76 online. When the opportunity presented itself to visit Hong Kong this year W was my first choice. And what a wonderful stay I had!
My magic has started from the minute I touched down at the airport. An elegant butler was waiting with my name sign at arrivals and promptly escorted me to a glimmering black Tesla limousine outside. Another dream come true – I wanted to try out Tesla for some time and here we were, cruising through Hong Kong in a brand new sporty car.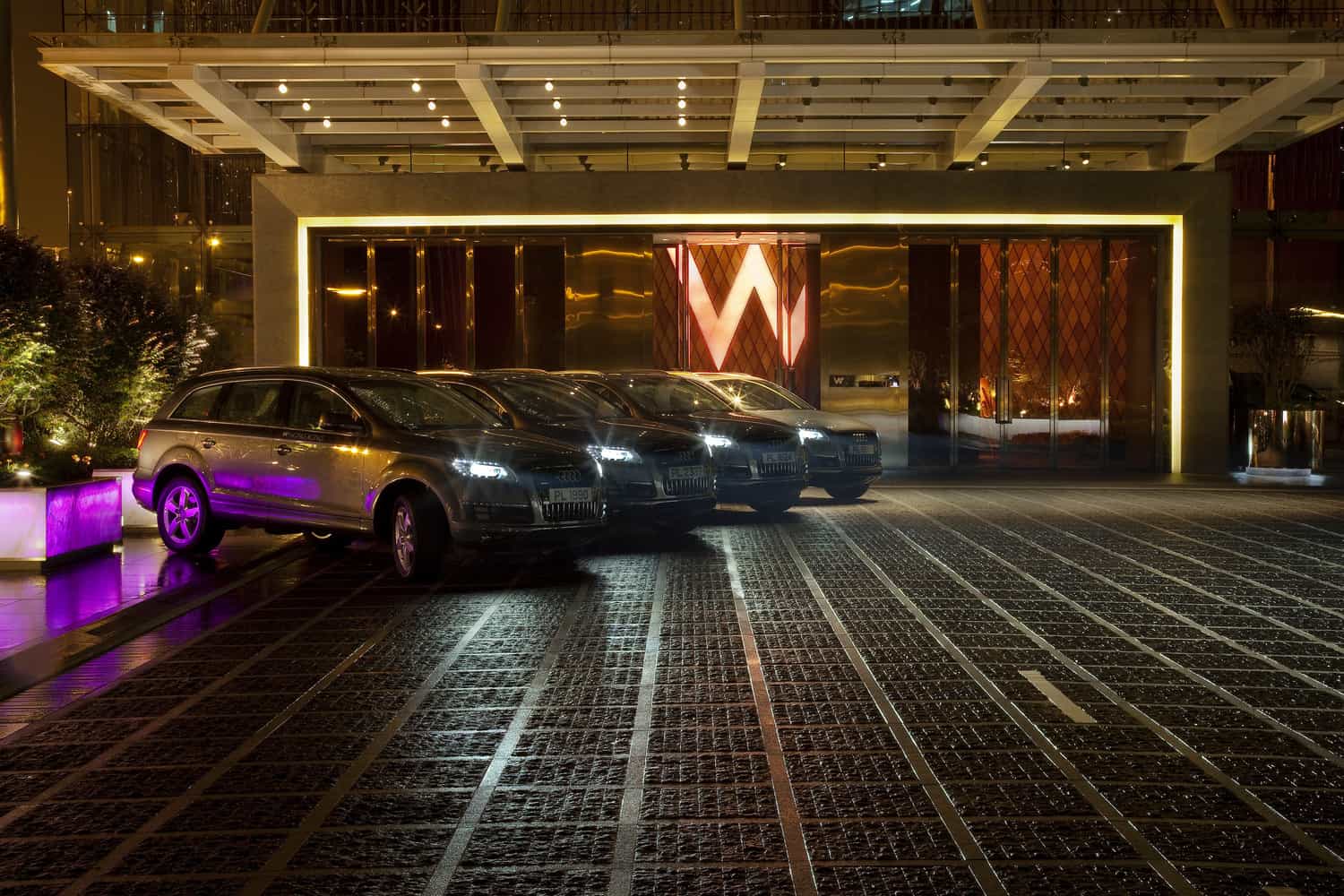 W hospitality truly stretches above and beyond. They make you feel welcome and win your heart over with gracious yet subtle service and little kind gestures. There was a gorgeous bouquet of red roses waiting for me in Tesla and a beautiful welcome note from the hotel. It only got better from there.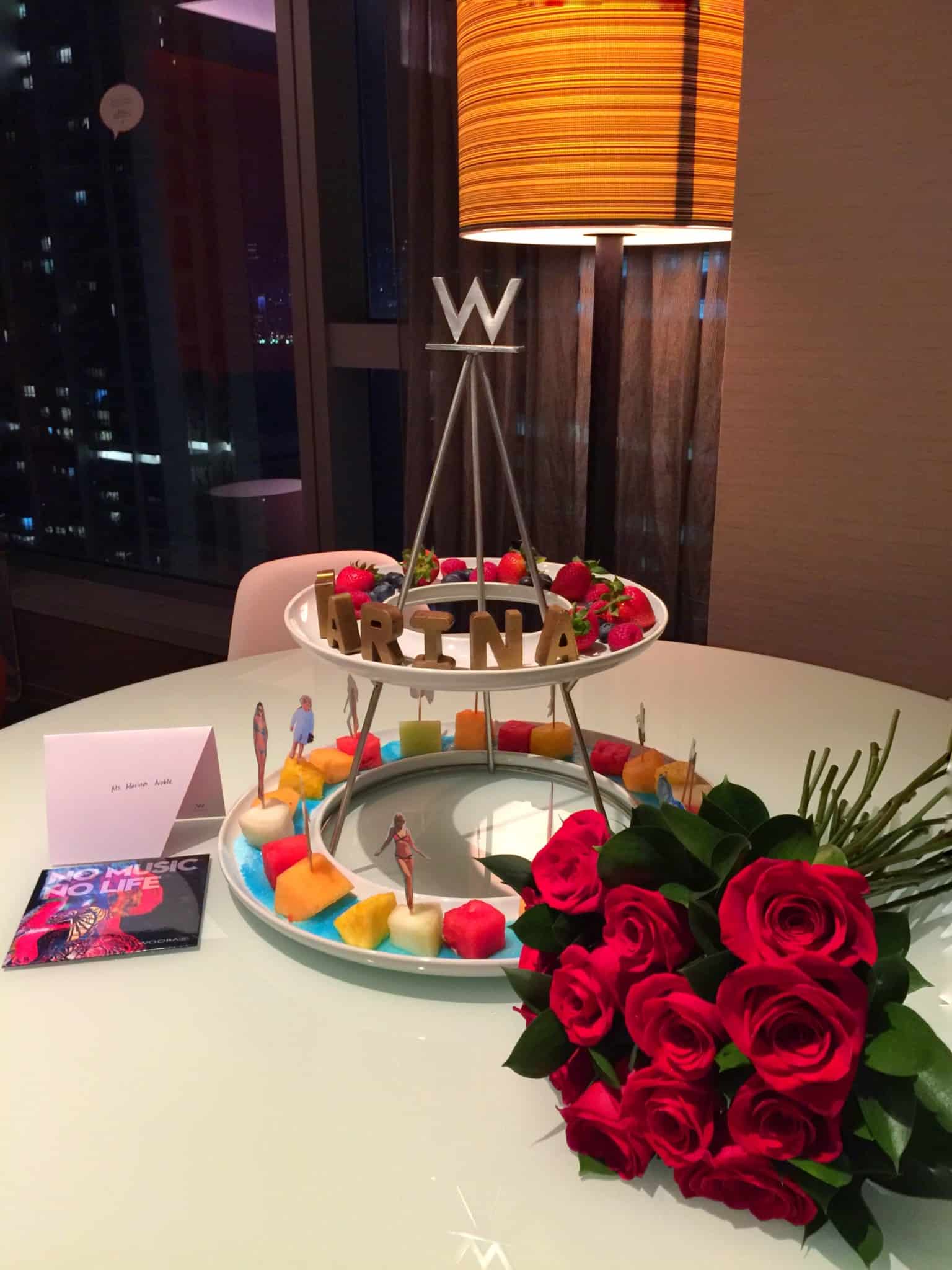 On arrival a fruit platter tastefully decorated with little cut out pictures of my family was waiting for me in the room. There was my five year old son surfing a wave and all of us playing on the beach. Amazing!
The design of the hotel reminded me of the Alice In Wonderland story. The theme of story books, mad Hatters and tea pots is obvious throughout the hotel and it adds a certain charm to the hotel. There are no plain boring common spaces in the W- they all have charm, character and personality.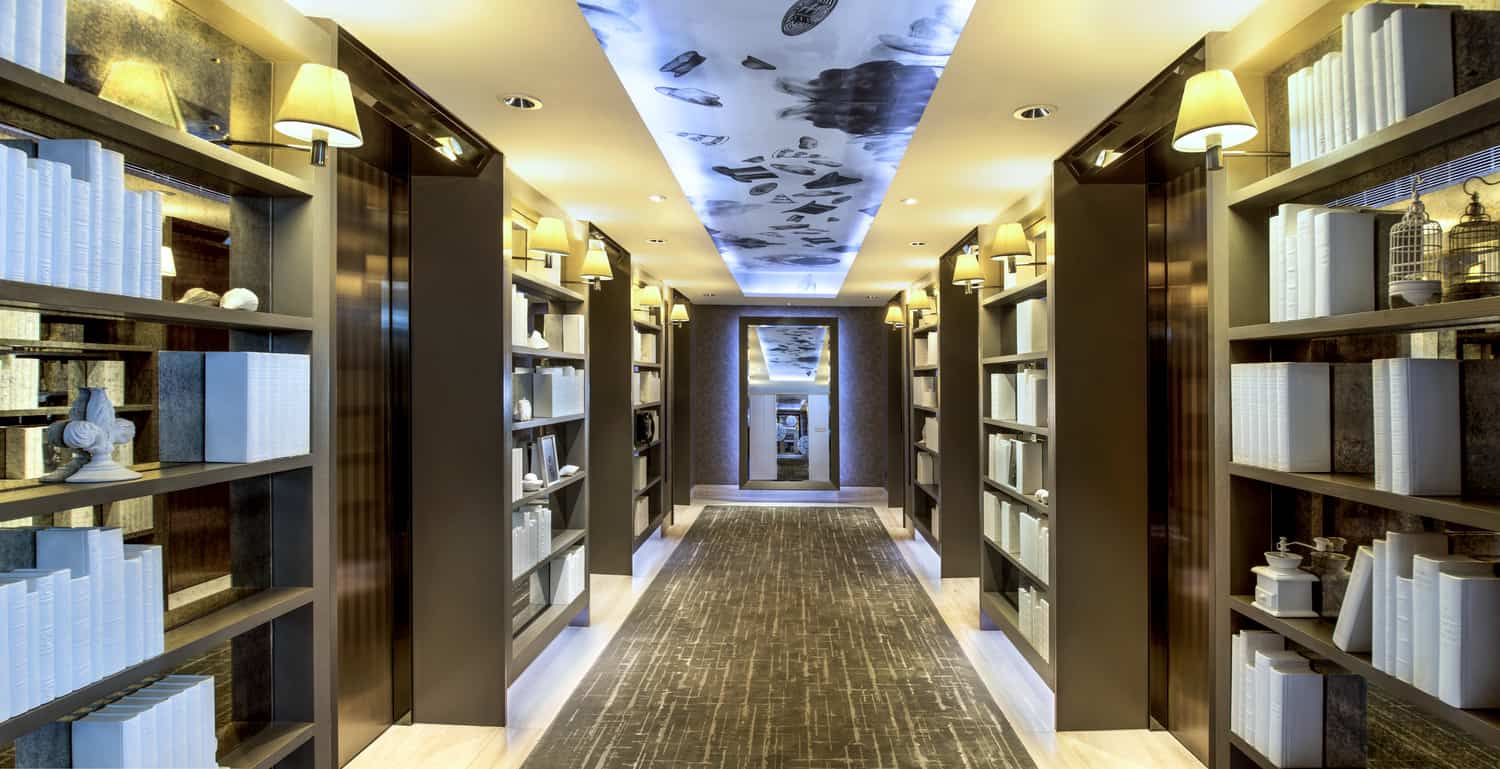 Wonderful Suite
My lovely suite has astounding views of the harbour and Hong Kong island. On the night we arrived we couldn't stop taking photographs around the suite.
I like the open plan design with an oversized sofa and a dining table in the living area and a bedroom, that can be enclosed with sliding doors, featuring an ultra comfortable king bed with crispy sheets. Double bathroom has a separate wardrobe area, powerful shower and a stylish bath to soak up the view outside the floor to ceiling windows.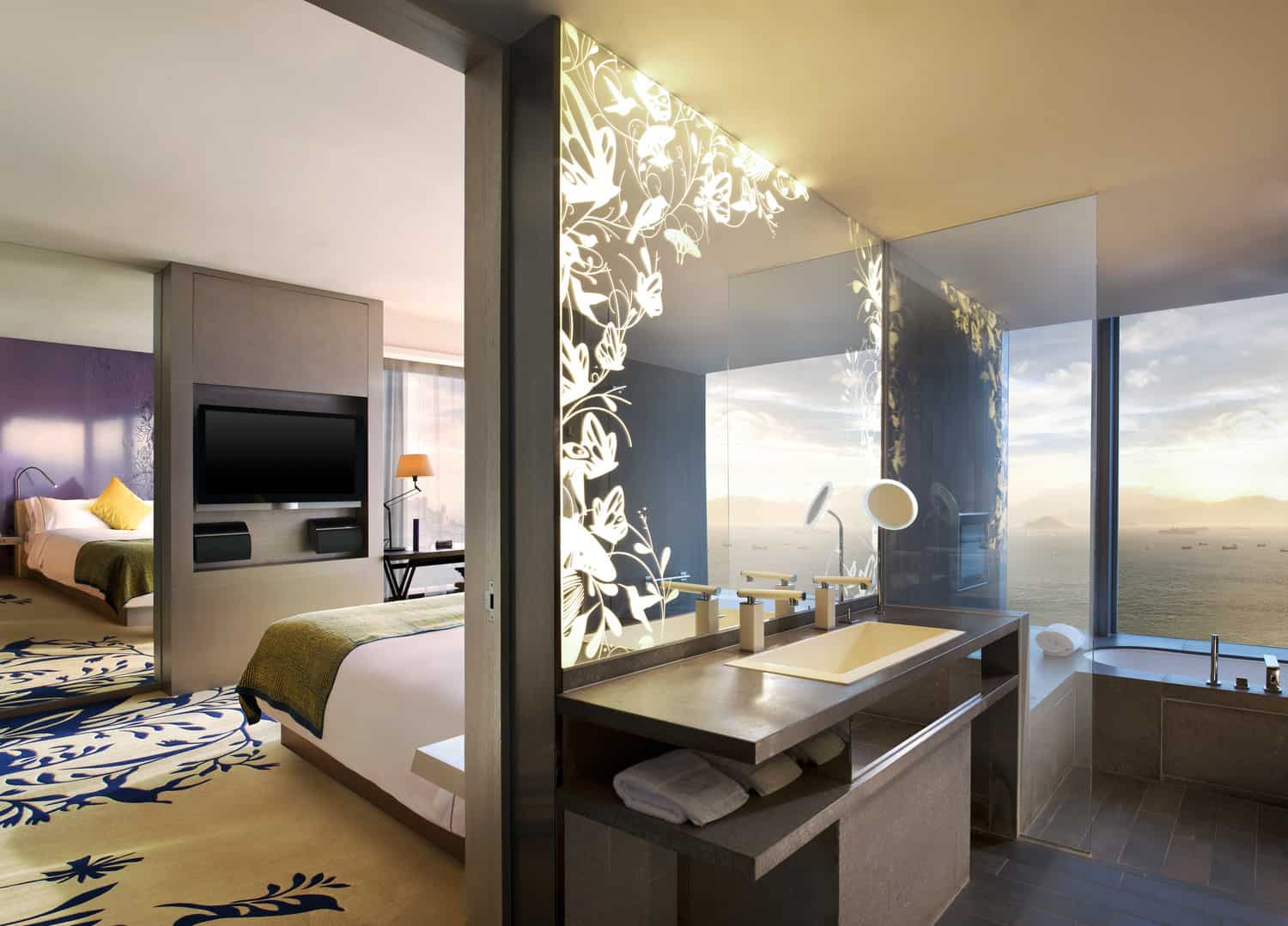 I especially like the amenities – Nespresso coffee machine, little gifts on the bedside every night and W Spa toiletries.
Dining
After a very comfortable sleep we ventured out downstairs to be treated to a typical Hong Kong breakfast, a mix of Asian and Western dishes, in the hotel restaurant with an appropriate name 'Kitchen'.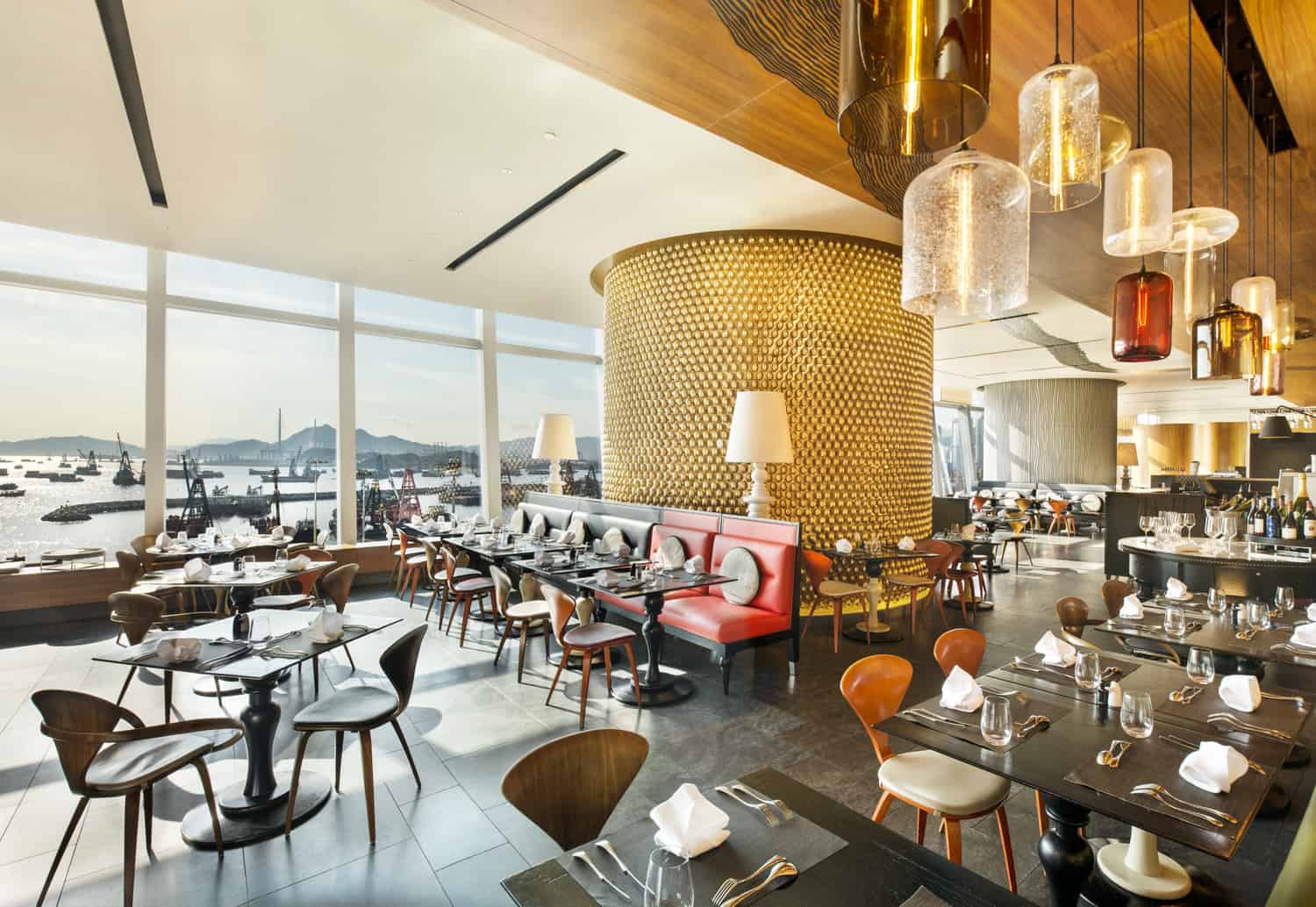 For lunch W offers a couple of options – poolside café or a mini buffet at the lobby lounge. Mini buffet is perfect for business lunch an if you are feeling cheeky a glass of rose champagne would be a perfect compliment to a light meal.
Dinner is a glamorous affair at the W Hong Kong. An outing to Sing Yin is a delight to look forward to. It serves traditional Cantonese cousine in an elegant atmosphere where guests are seated in private booths and are offered a choice of a la carte menu or a degustation menu for those willing to try all the chef's specials.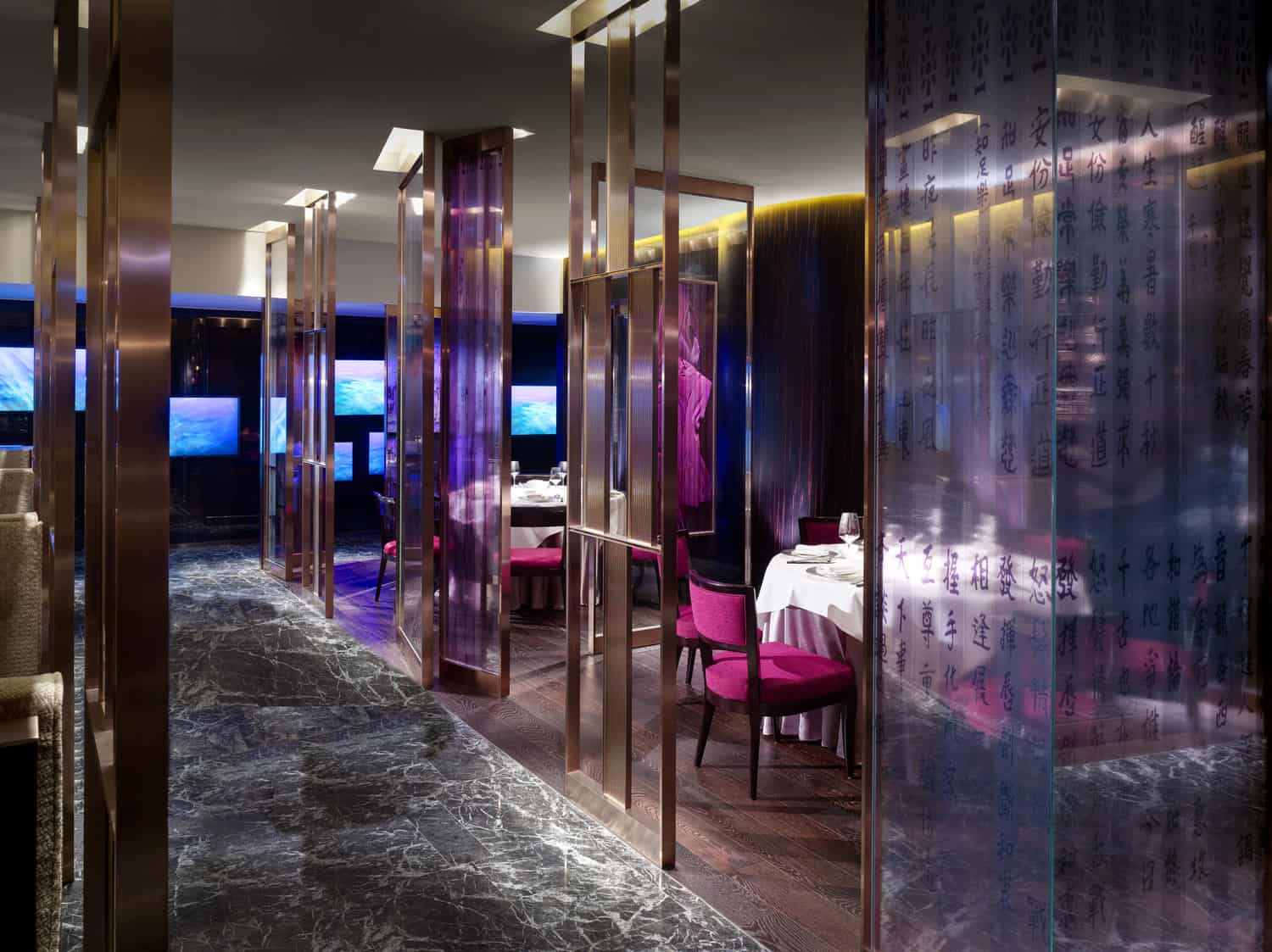 Leisure at the W
W has a lot to offer to leisure guests. Spend an afternoon at the spa enjoying a massage or try a collagen facial perfect after a long haul flight.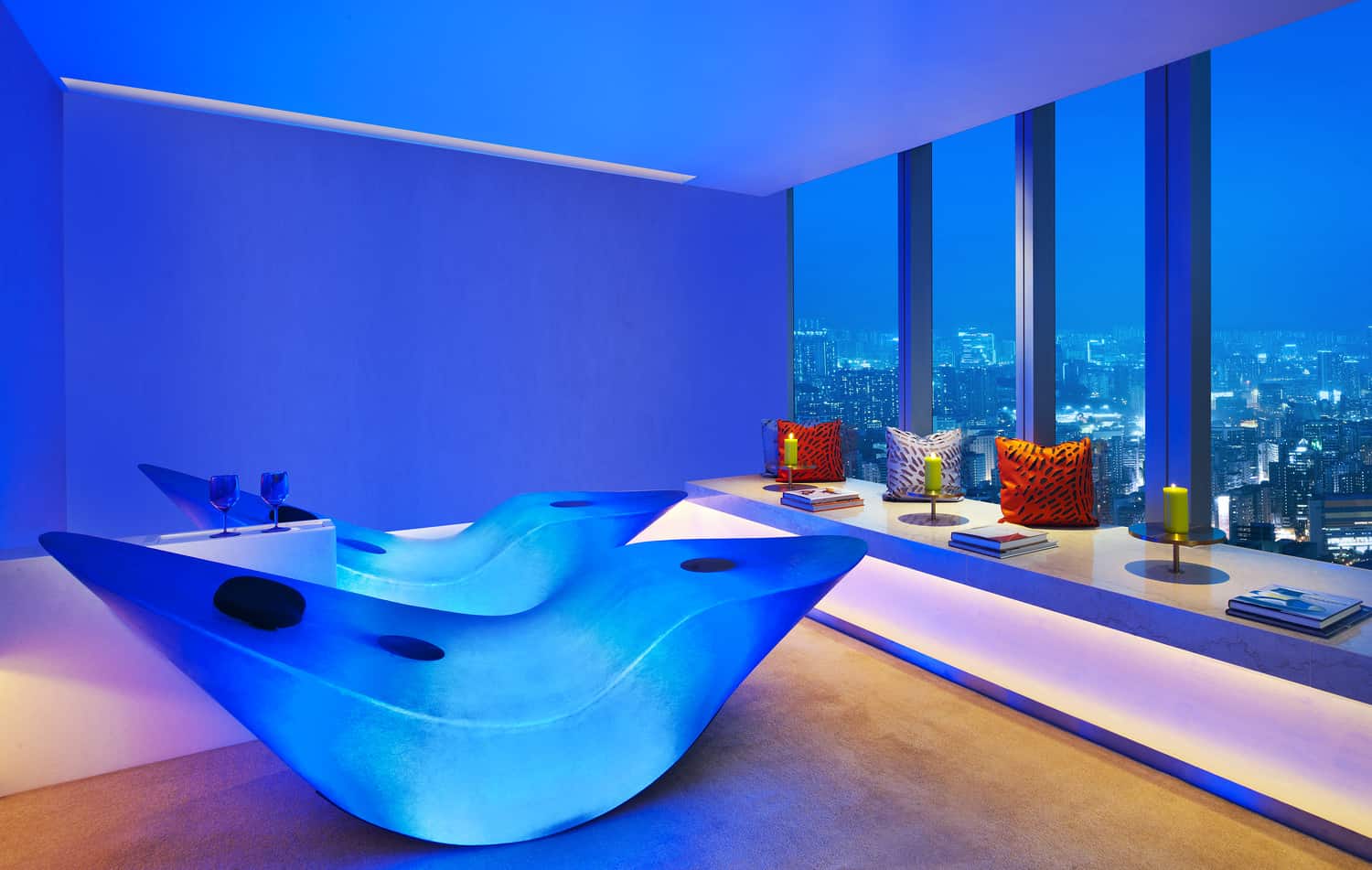 The spa is fantastic and the therapists are very knowledgeable, Bliss Spa is a true sanctuary in the middle of a busy city.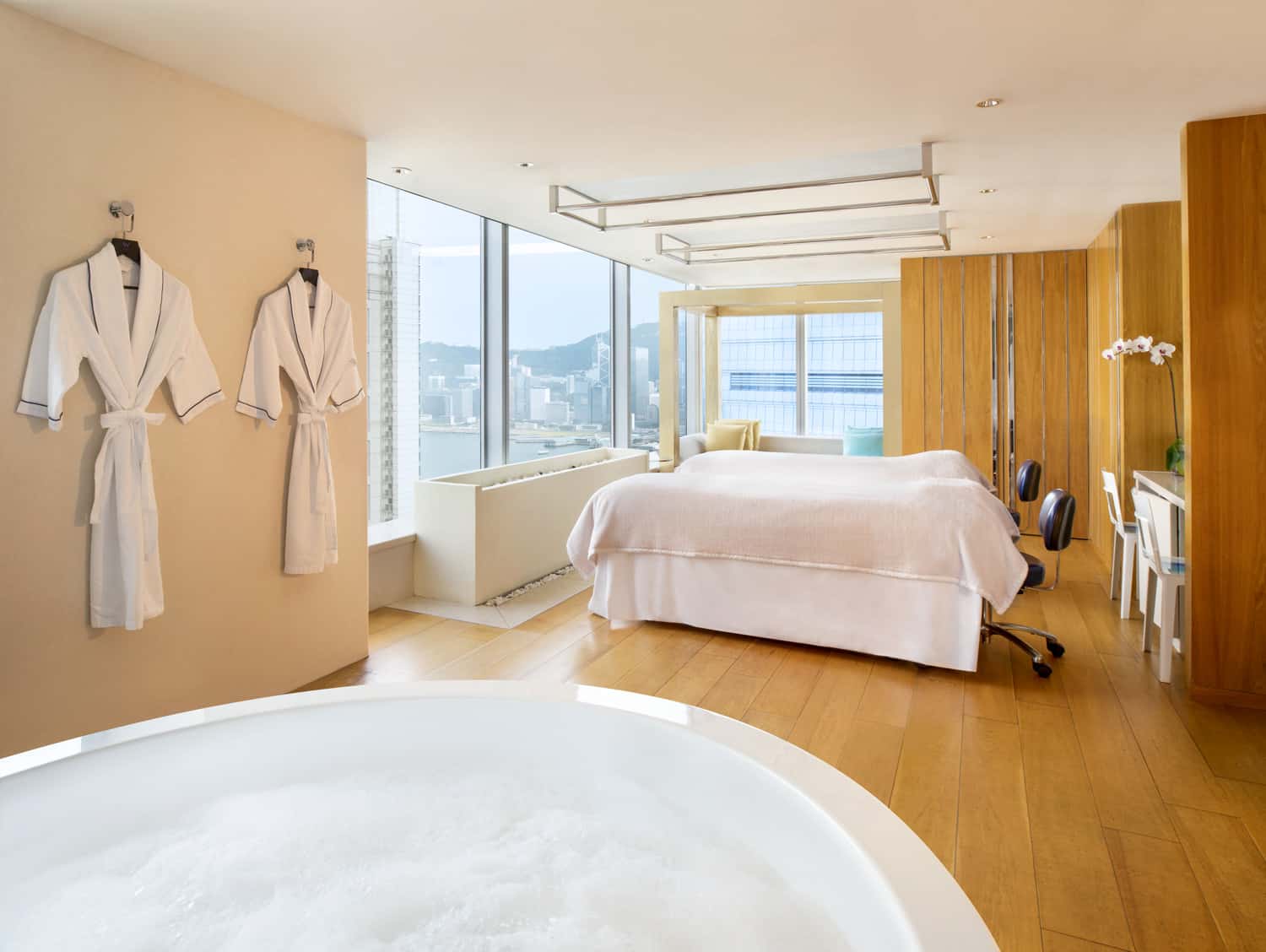 W rooftop pool in famous in Kowloon. It is located on level 76, 211 meters above the ground and its mosaic wall, laid out by hand, is a sight to remember. 20m pool is very warm and inviting, perfect for either exercise or play.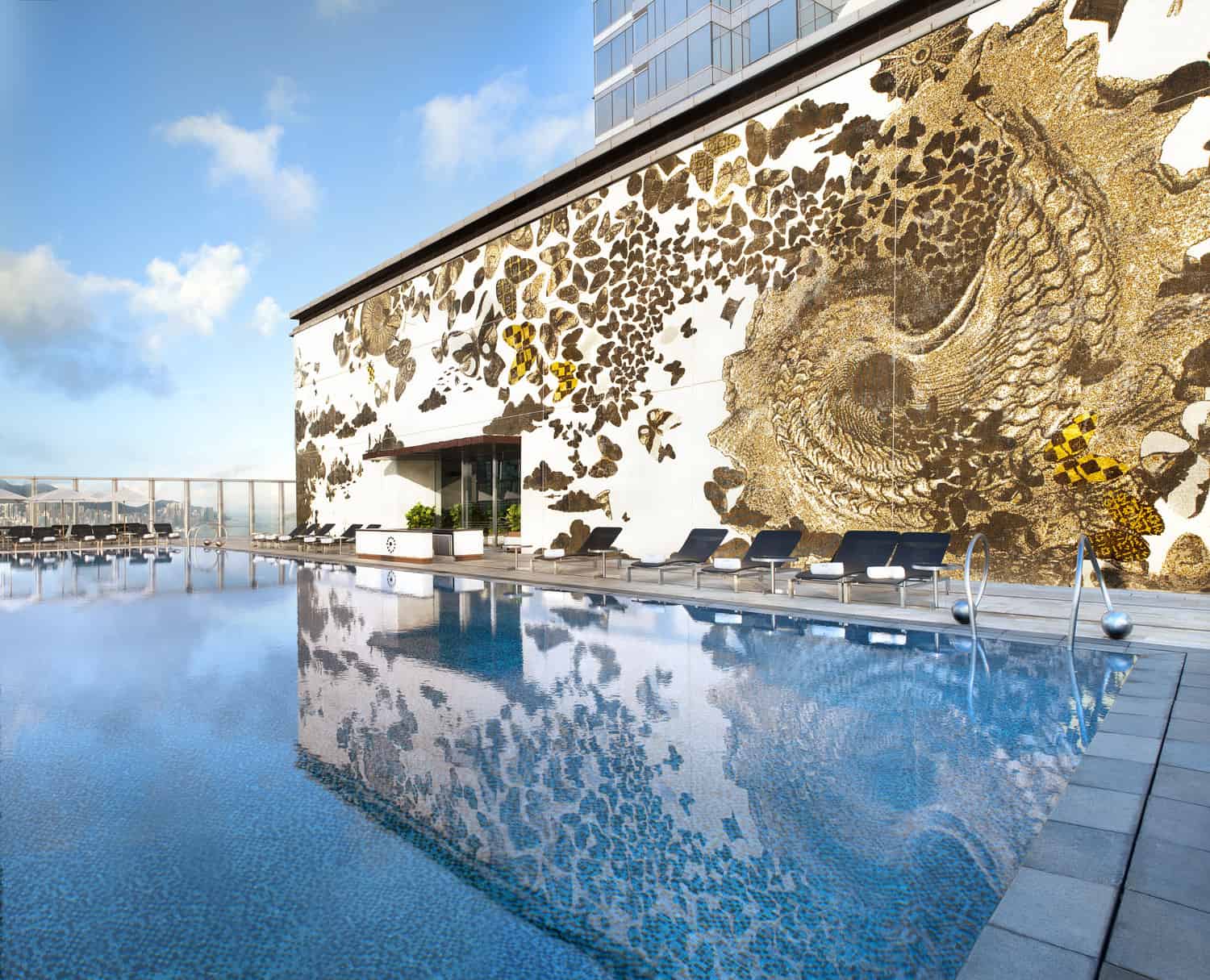 Rooftop bar serves fresh coconuts, champagne, light meals, fresh fruit at all hours so if you feel like spending an afternoon or the whole day here you are in a good company.
The Lux Traveller Loves
W has fantastic service, great views, excellent Kowloon location, wonderful suites, rejuvenating spa and iconic swimming pool. All the things we love!
Splitting hairs
The only bad thing about W Hong Kong was leaving it.
All In All
W Hong Kong is a fabulous hotel in a magnificent Kowloon location. Highly recommended for those searching for a funky setting with a modern twist.